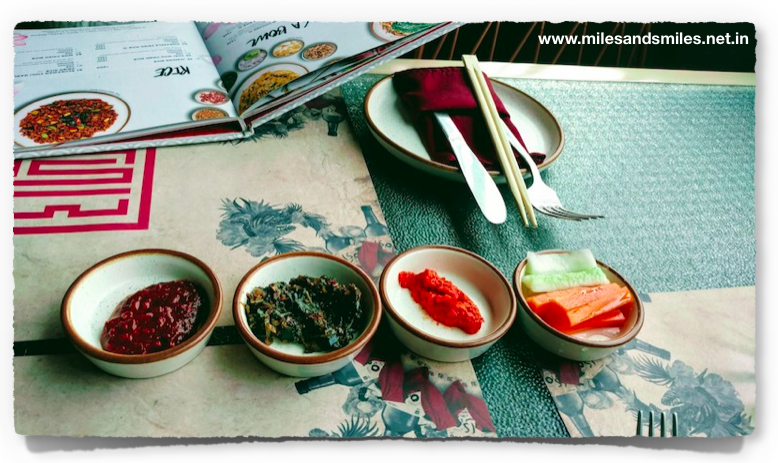 Back in Bengaluru and off to Misu for a Sunday brunch. Located on St Mark's road, we reached the restaurant by 12:15 pm; they open only by 12:30 pm. We were seated temporarily in the adjoining restaurant called the Open Box, which opened at 12 noon. Also served water and given the Misu menu to browse.
Promptly at 12:30 pm, we were guided to the Misu seating area; first to enter :-)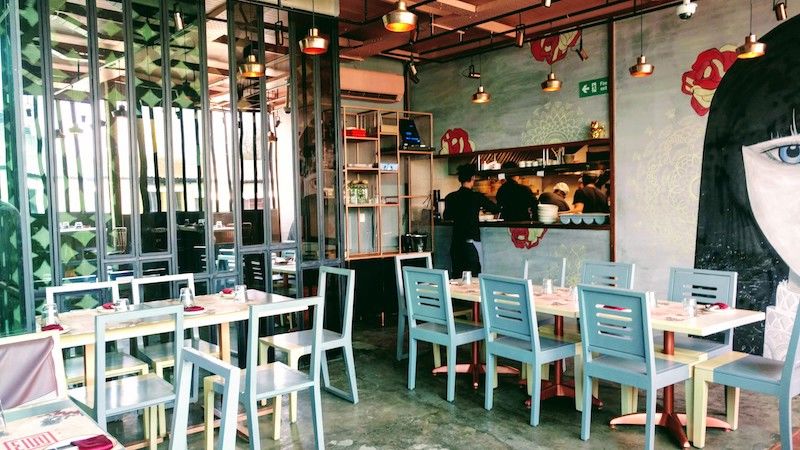 The ambience is wow and the place was the winner of the Times Food and Nightlife Awards – 2018 in the Best Pan-Asian category.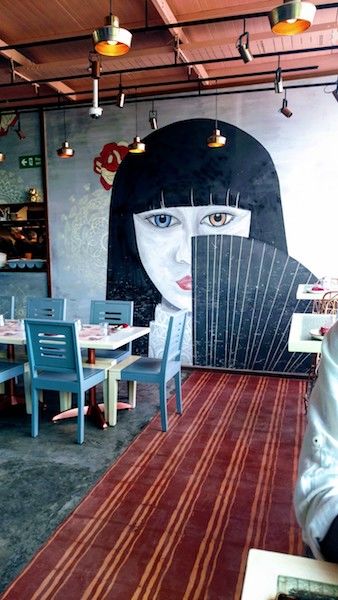 Our favourite Pan-Asian restaurant so far has been Shizusan Shophouse & Bar at the Phoenix Market City mall and we ended up ordering our favourites at Shizusan here also.
Started with the cocktail B 52 and a Jasmine Tea. The B 52 was awesome; served in a shot glass, it had three visible layers and the aroma of Irish cream was simply divine !!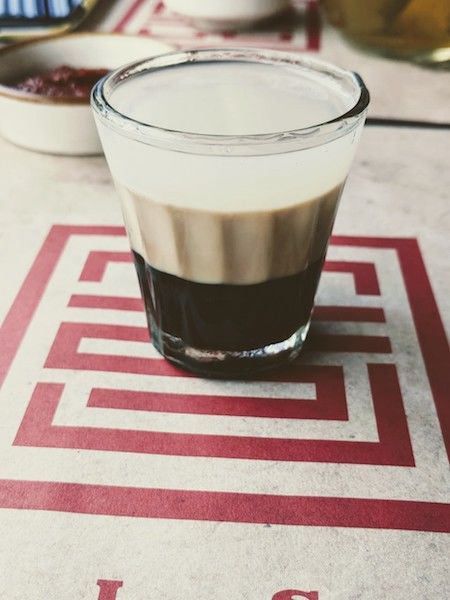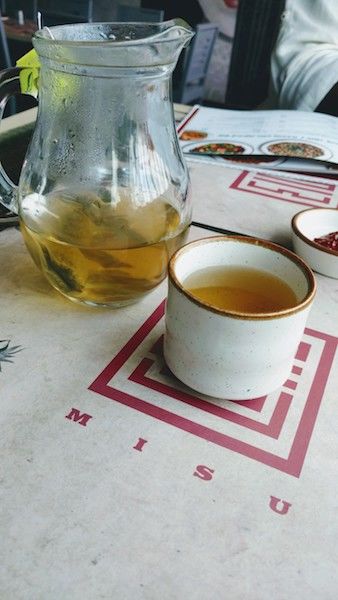 For starters, we tried the Moon Shine Dumplings and the Classic Bao Chicken. The dumplings were good. Maybe it was the Classic twist, but the chicken in the bao was fried, we preferred the pulled chicken bao at Shizusan.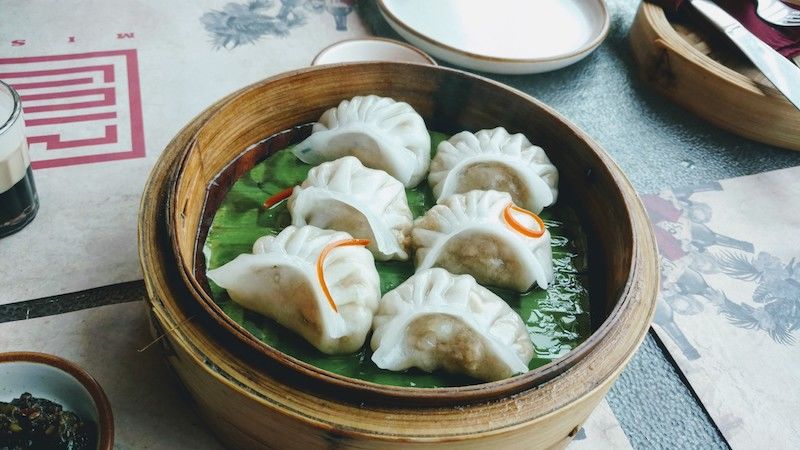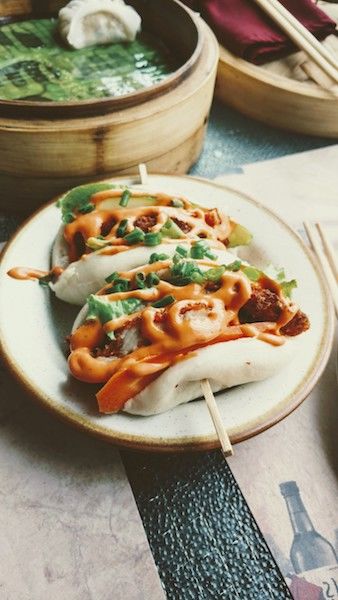 For the mains, we tried the Shanghai Udon Noodles and Rendang Beef curry with Jasmine Rice. The noodles were a bit salty and again we preferred the Rendang at Shizusan, more of the coconut flavour there.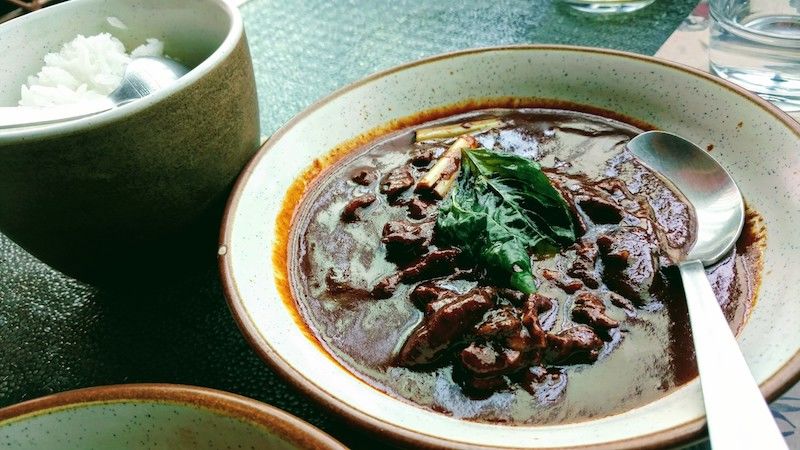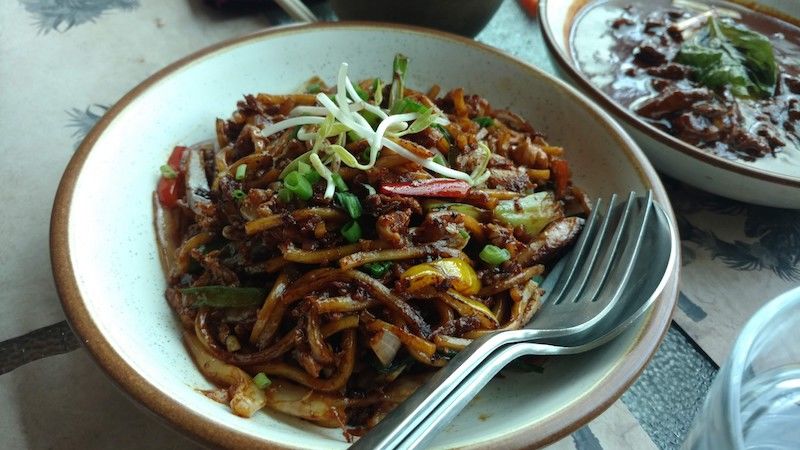 Looking back, we should have tried new dishes; here our mind was constantly comparing with the familiar taste. And for this another visit to Misu is warranted; which will happen in the near future because of the inviting ambience, the courteous staff, the prompt service and for more shots of the B 52. Good place !!
Happy dining,
Anju