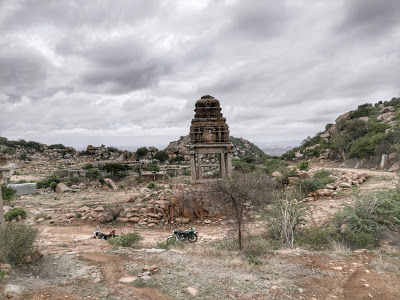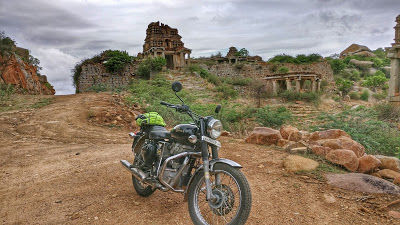 Travel and create memories.
Itched to ride, didn't want to go to usual places which is frequented by people, hence the quest started.
Turned on Google maps satellite view, started scrolling through. The idea was to search some unknown water bodies or anything that catches my attention. That's when I came across this small hillock, saw few twists and turns and noted it as "want to go" place in the map.
Tanush on the other hand had got a new bike and wanted to do a run in and I said let's go. Didn't tell her that it's the place which I'm not aware of just because I didn't want to scare her. Started at 6.20 AM FROM Yelahanka with a very slow pace as her bike cannot do more than 70KMPH. Was sleepy to th core and decided to stop at IPC for a Chai. We stopped for breakfast at Swagath Delicacy and rode further.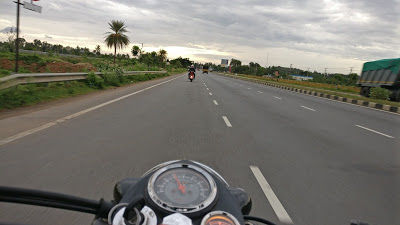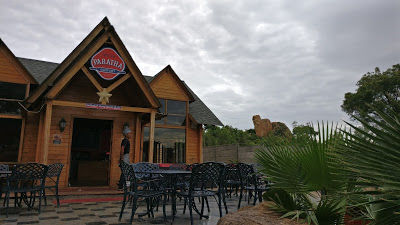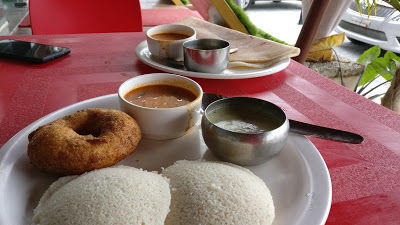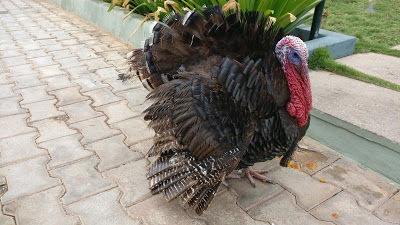 Google also wanted us to explore and took us in a deviation which finally ended at the same road that we were riding at, I. E: Bangalore Hyderabad Highway. By this time Tanush got the hands on experience on riding on terrains which does not have roads at all.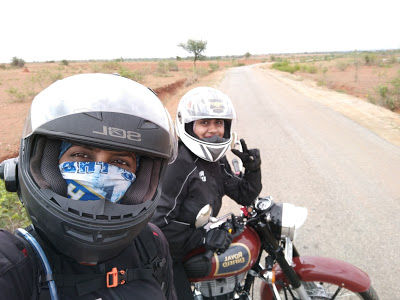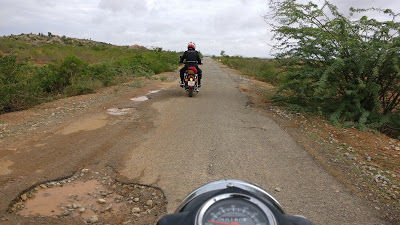 We took deviation from Penukonda with a reserve fuel tank on my bike. I was just praying that the bike should not stop. The boredom of 120km riding on the straight boring highway vanished in a blink of moment as soon as I saw the off road track that leads to the top.
I was scared weather Tanush be able to do that or not. But I must admire her riding skills, she rode with ease.
We got to the top with ease and couldn't believe what we saw.
Ruins of 500+year old Lakshmi Narasimha Swamy Temple built by Shri Krishnadevaraya still standing tall to tell the tale of the bygone. We were the only two in the entire place and it was bliss to sit there and watch the clouds pass by.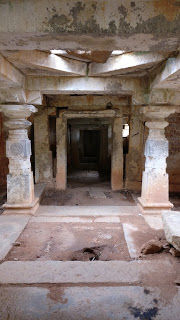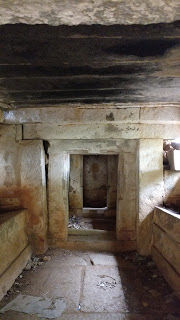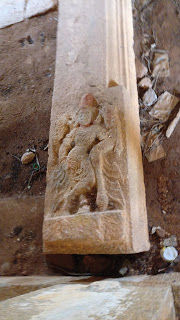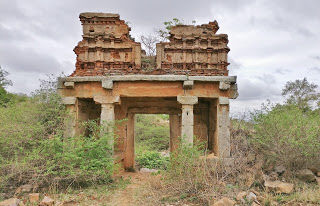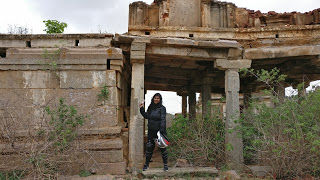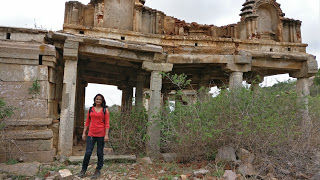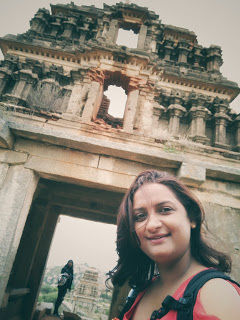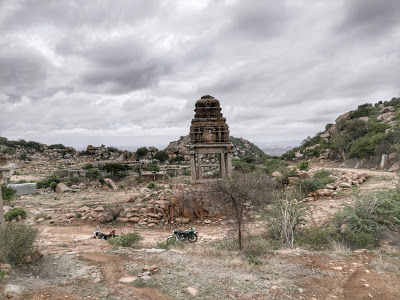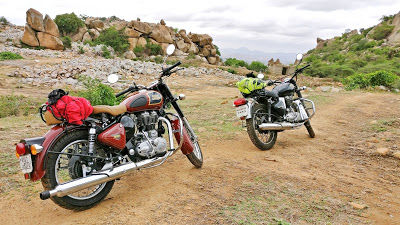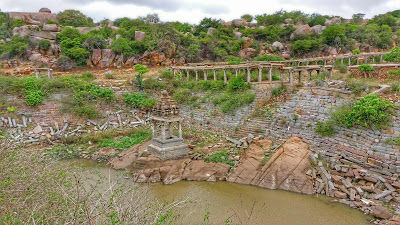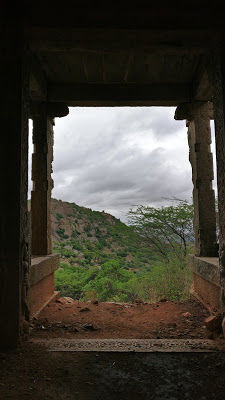 Shri Ghanagiri Lakshmi Narasimha Swamy Temple (Not much of history is known, Im finding it out. Will update once I have all the details)Penukonda, Andhra Pradesh 515110
More than what I write, pictures can speak better. Hope you enjoyed the journey. Wish to see you soon riding/driving there. Will be little difficult for smaller cars to go there. But hey, remember #idonttrashmytravel. Please do not litter.
Carry enough water and some snacks as you don't get to see any civilization nearby.