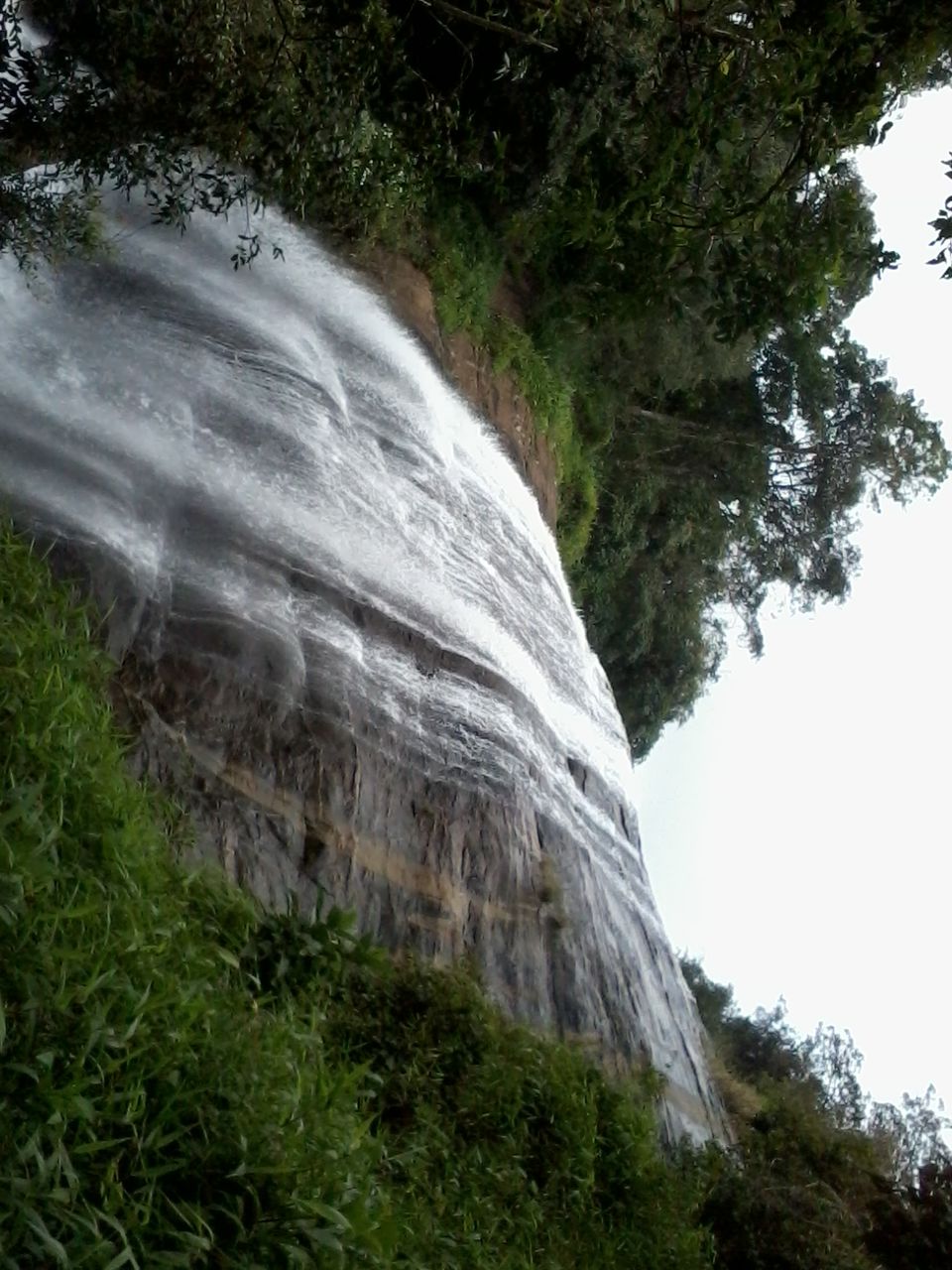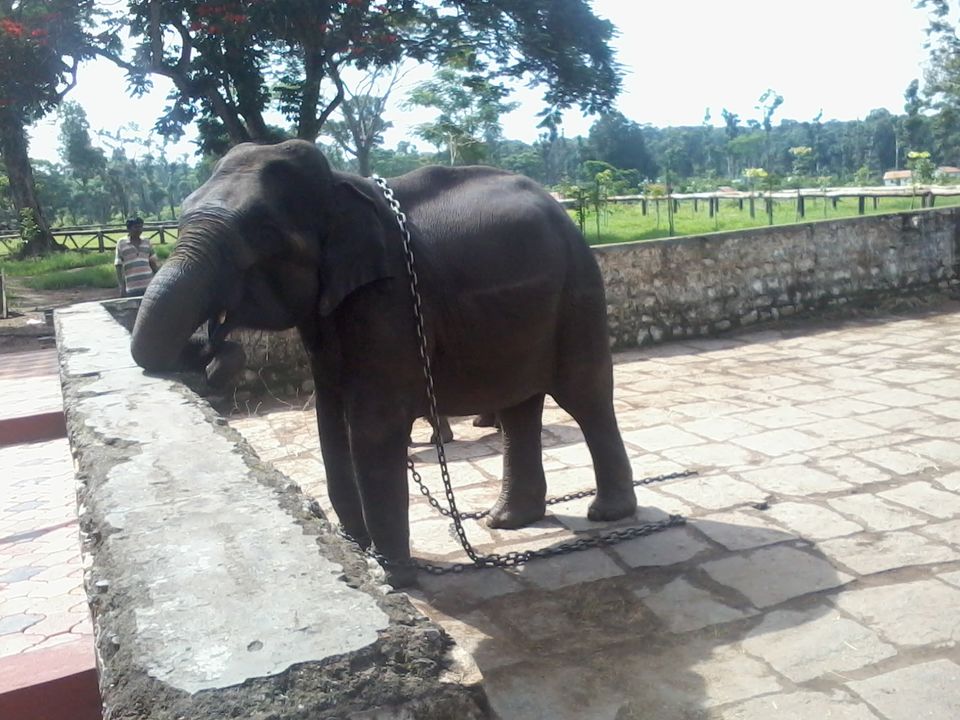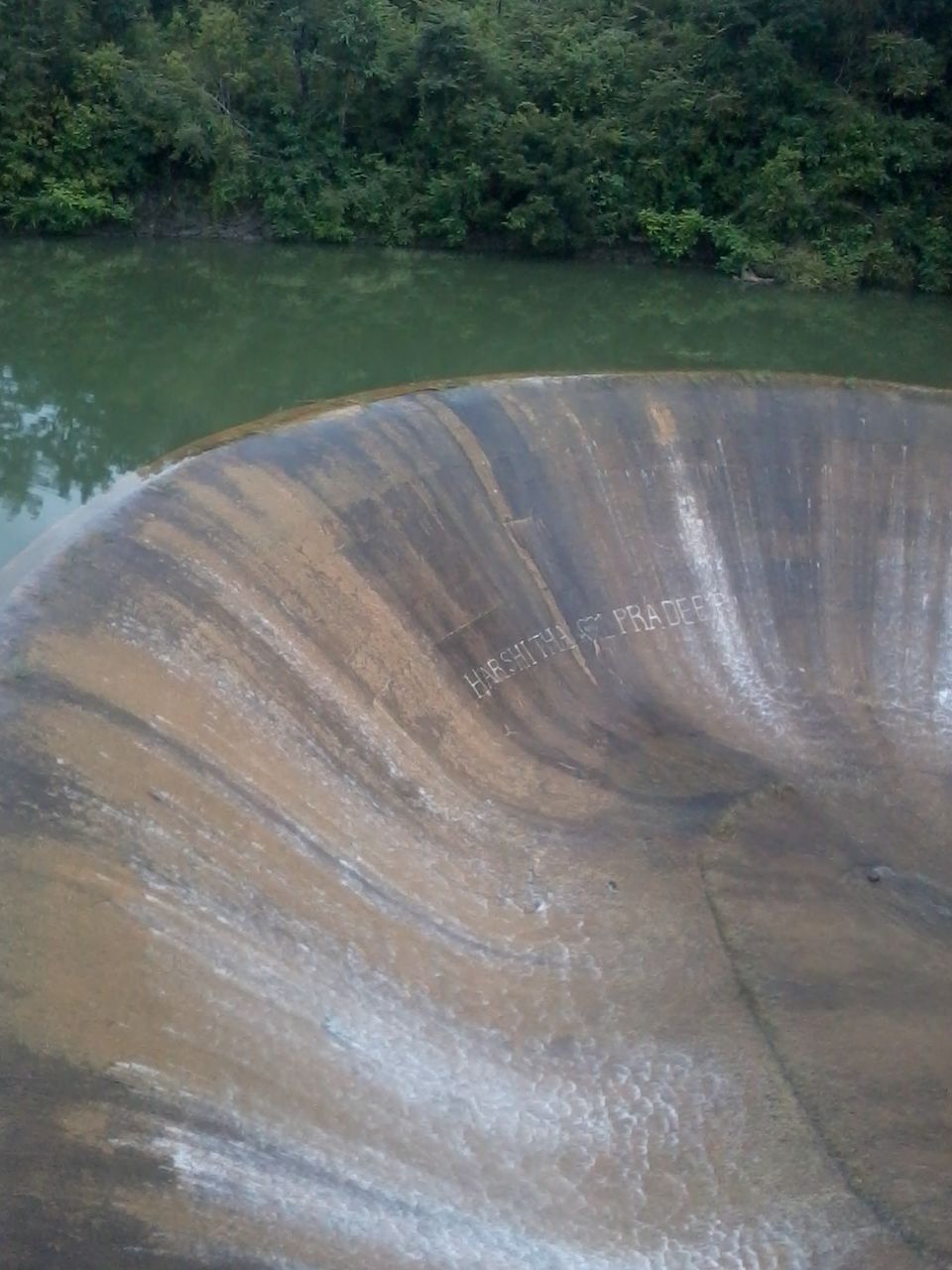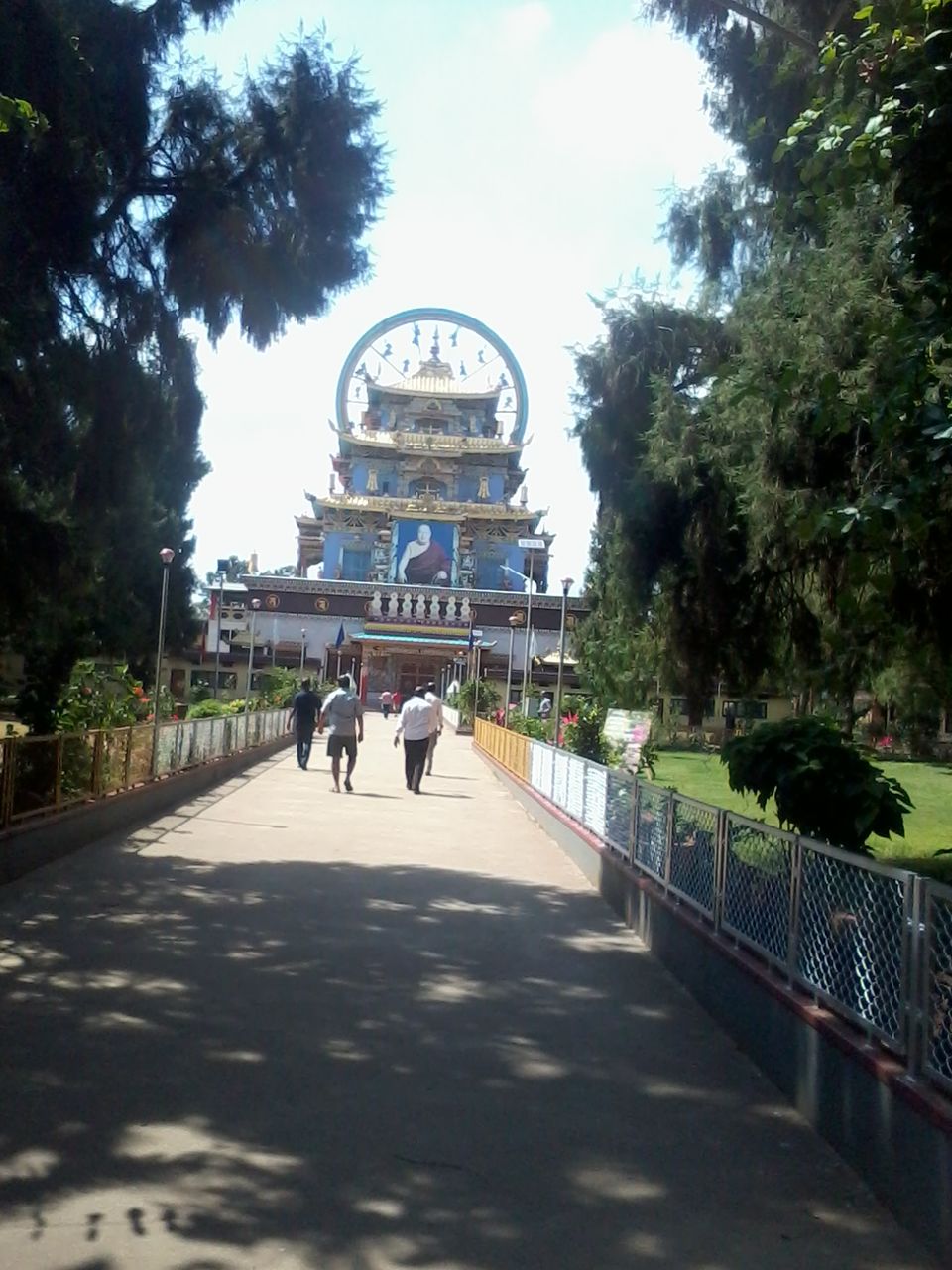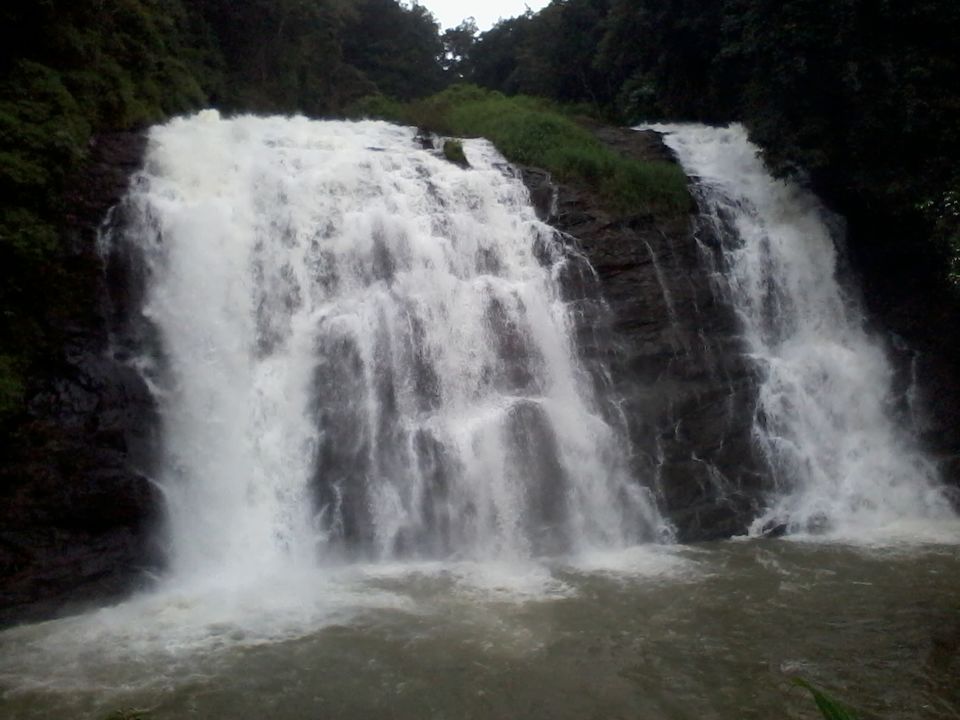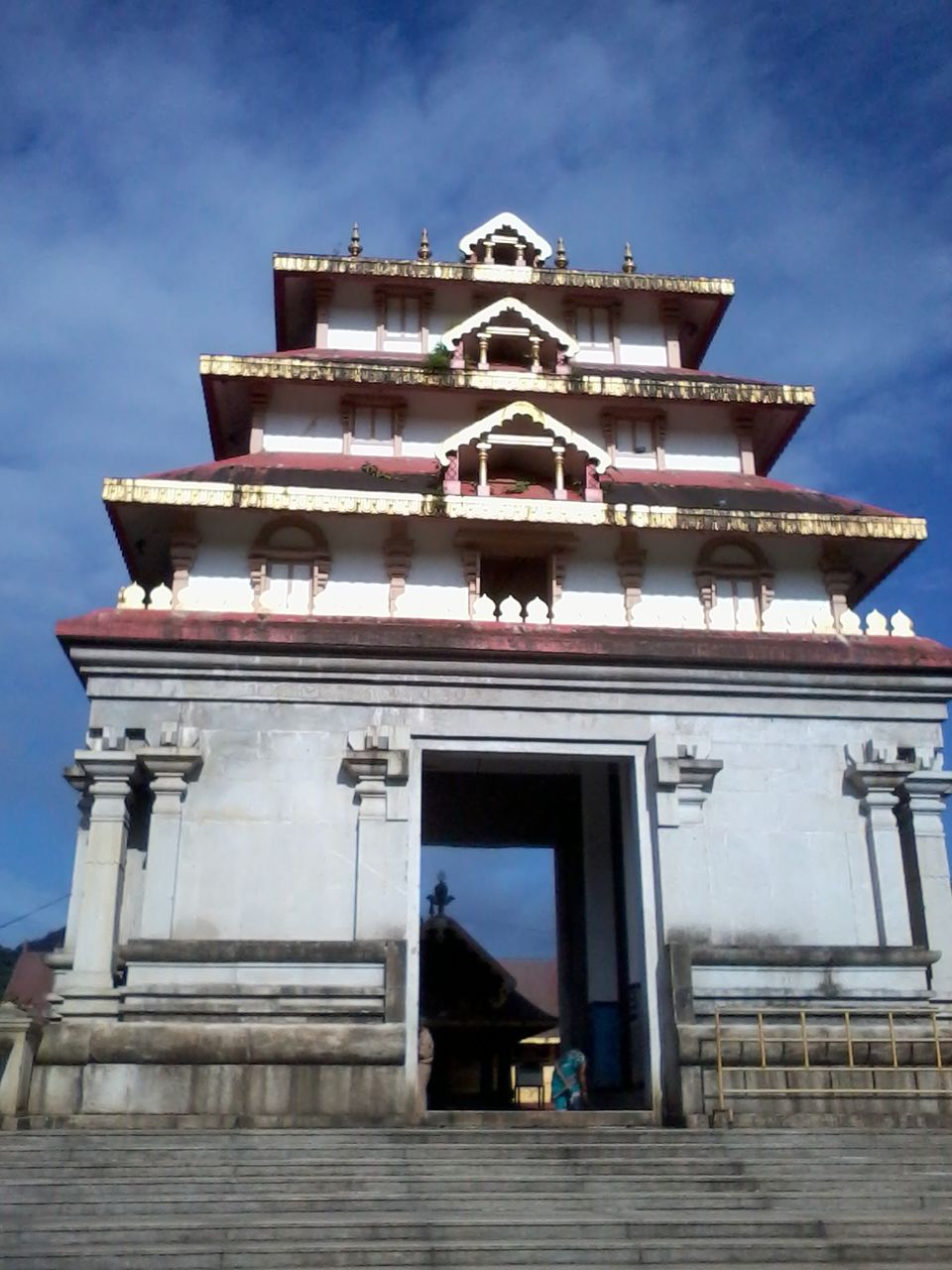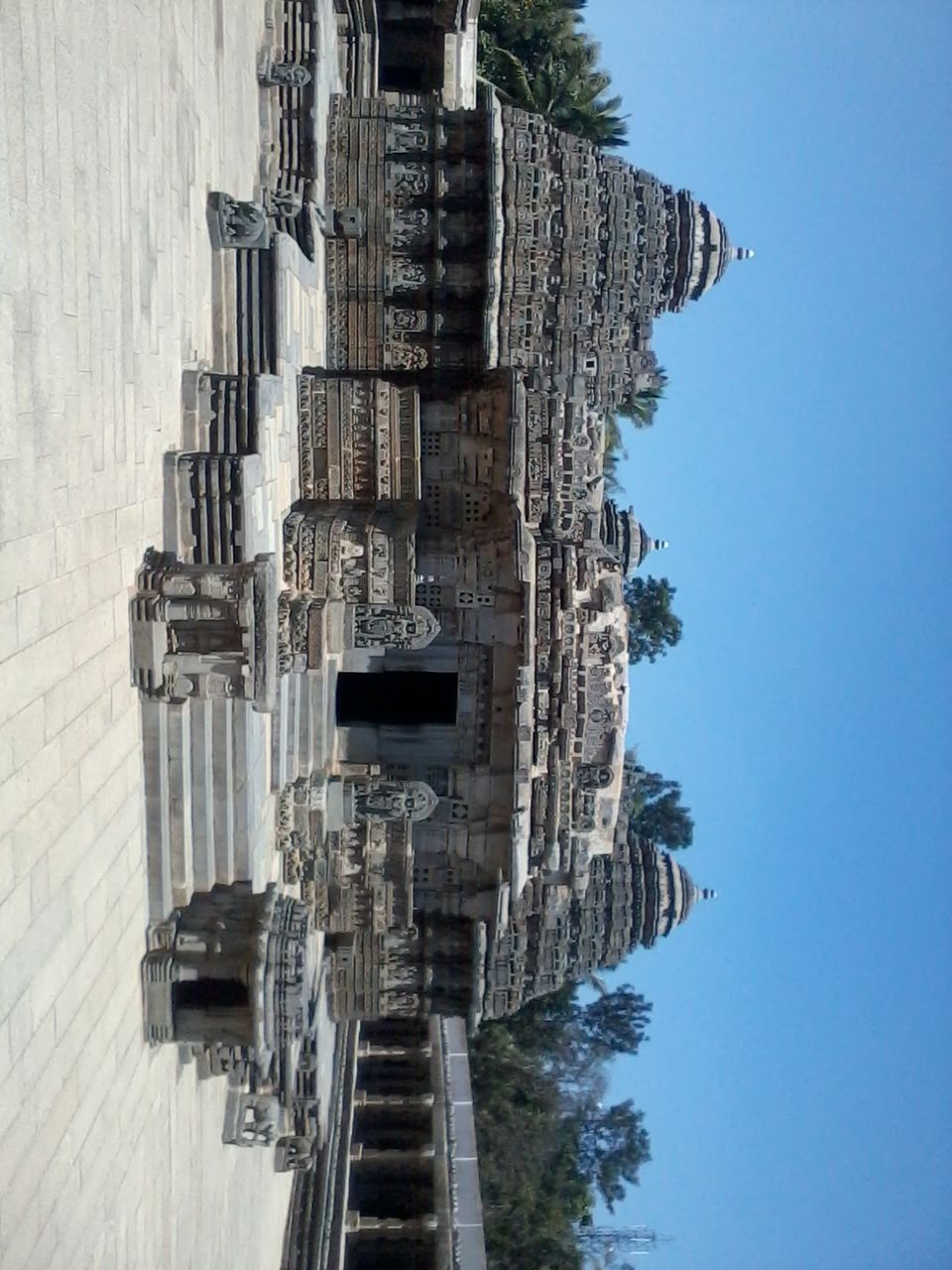 The few months of time one gets to spend for oneself between college life and corporate life is one of the best times to take that road trip we all wish to take from a long time. One such road trip that was lying on my bucket list ever since I bought a Royal Enfield happened this August. This is the story of my much awaited ride to Coorg. Read on and I will do my must to share my experiences.
Coorg is aptly called the " Scotland of India" and monsoon that is month of August is not exactly the right time to visit Coorg. People say this because of the rains in Coorg which are known to be continuos for days. However, I just decided to pack a rain coat just in case and zoom off anyway. If not now, then once I get into corporate life it may not happen in near future so I decided to ride anyway. So I packed my bag and took to the roads. All alone. The motorcycle, the bag and me, the rider.
Day 1
(Bengaluru – Madekeri – Napoklu – Kakabe – Chelvara falls – Nanknad Palace - Tamara)
I started off from my Indiranagar home at 6 am and head to Mysore road. Since it was early morning time, I did not experience any traffic problems which are eminent on Mysore road. It had rained the previous night and the roads were wet. The opposite vehicles would go on the wet roads and spray droplets of water all over me. My bike which I had washed so meticulously the previous night was dirty with muddy water within even 30 kms of riding. Add to that, the visor of my helmet was also sprayed with droplets of dusty water and as I could not take the visor off (otherwise the water would have sprayed on my face) I had to keep pulling over to clean my visor so that the visibility of the road was not compromised. I passed through the towns of Kengeri, Bidadi, Ramanagaram and Chennapatna with ease. The wet road problem was over by then.
I stopped over at Kadambam after Chennapatna for breakfast. It was 8 am by then. I had Puliogere and Pongal for breakfast. The Pongal was hot and sumptuous. I then had a hot brimming cup of coffee and hit the road again. I rode through the town of Maddur and then reached the city of Mandya. Some 6 kms of the stretch I had to compromise my speed as the traffic in Mandya city had picked up. I asked a taxi driver for directions to go to Madekeri and then proceeded towards Srirangapattana. I rode trough the lovely Pashchimavahini Bridge and stopped a minute to admire the mightly Kaveri river and then proceeded towards KRS road. I took off from the highway towards Mysore and proceeded onto the Yelwala by pass.
Yelwala bypass road directly connects Srirangapattana with the Mysore – Mangalore road without having to go through Mysore city. I took this road thinking I will be delayed in the traffic of Mysore city if I continued on the Mysore highway. I was delayed however due to a railway crossing in Pashchimavahini by 10 long minutes. Riding through paddy fields and mustard fields I just kept riding the good stretch of the Yelwala road and before starting the bad stretch I decided to stop for a leak. I saw an old muslim man sitting on a wheel chair and as I stopped over, he looked at me and called me. So I went to him and he asked me for a small push to his wheel chair so that he could peddle the chair along with his hand. So having pushed his chair, I took a leak and then started riding.
Gosh the road is just awful. Pot holes everywhere. Small ones and big ones. Easy ones and tough ones. Sad me, sad road and sad for the bike. If not for the superb suspension of the Royal Enfield this stretch of road was going to be far worse than it was. With a lot of bumping and careful riding I reached the last 5 something kms of good road and I asked for directions. That is where I met my first passenger. He was carrying a guitar on his back and asked me for a ride to his college which was just before the end of this by pass road. So I said yes and he rode for a distance of some 3 kms along until we reached his college. I dropped him off and he waived me thank you and safe riding. I then rode till the end of this road to reach the town of Yelwala which connected me to the Mysore – Mangalore highway. Time must be around 10.30 when I reached Yelwala.
From Yelwala onwards the road is very good. Smooth as the Bengaluru – Mysore road. I stopped over only at one place for a tender coconut and then kept cruising comfortably in 60 – 80 kmph and it was an enjoyable ride along. I noticed a bus that was headed to Hanasoge village which is my Dad's native town. I waved at the driver as I overtook him and proceeded along the way. This leg of the ride was marked with some really high speed overtakes and some simple speed cruising.  I passed through the towns of Hunsur and Periyapattana with ease. Traffic congestion was not as bad as the one at Mandya city as it was ok. I stopped for a leak after Periyapattana and checked my phone. I replied to some messages and then after steching my body for a few minutes I hit the roads again. I was some 60 kms away from Madekeri.
I then entered Coorg district officially when I entered the town of Kushalnagar. Slight traffic and mild rain. Coorg had arrived. After passing through Kushalnagar the ride got more and more enjoyable I must say. Lush green forests, meandering roads, blind curves and good quality of road to ride on. I maintained a decent 60 kmph and around 12.20 pm I found myself under the arch which read "Welcome to Madekeri". At first it dint look like the town that I expected it to be so I asked a local for directions to a good hotel to have my Lunch. I was not exactly starving by the way. The person agreed to show me a good place if I gave him a ride for about a mile. So he became my second passenger and I dropped him off the "Field Marshal Carriappa Circle" which is pretty much the heart of Madekeri town one could say. I then stopped to "Attiti" restaurant and had my Lunch there. They did not have meals and I ordered Masala Dosa and Set Dasa. It was not great but filled me as required. I then called up the home stay owner with whom I had booked my stay and asked him to guide me to the place. I followed his directions to reach the town of Napaklu.
Madekeri to Napaklu was another memorable ride like the many roads around Coorg. I rode some 4 kms in Mysore – Mangalore road and then took a deviation towards Bhagamandala road. Riding through some awesome lush green coffee plantations and meandering roads with frequent hair pin bends, and lots of soltitude, I reached the small village of Bettagere. I had to take a deviation from there to reach Napaklu and that is where I met my third passenger. He was an old man and I offered him a ride because there were no frequent buses that connected these small villages and the old man had to get to Napaklu. As the conversation broke out, I discovered he happened to be a good friend of my home stay owner and I hoped he would guide me straight to my home stay. So speaking about the weather and the rains that had lashed Coorg just a few days ago, we reached the town of Napaklu. Almost 50% of the distance from Madekeri to Napaklu I have driven without powering the engine. The roads were steep and my Enfield could easily pick up 40 to 50 kmph without even turning on the engine. I took directions to reach the home stay and dropped off the old man in Napaklu. I was guided by proper well maintained boards and then I took the Napaklu – Kakkabe road and rode for another 4 kms looking for a board to spot my home stay 'Kaveri Estate'. So I took another deviation and rode through some really hilly roads to reach the home stay. The service guy was waiting to stop me on the road so that I don't miss the gate and pass off. The homestay was a good 26 kms from Madekeri town. It was way far then I had expected it to be.
I was well received by Relic, the owner's son who sent the boy to show me my room. I saw the room and it was well maintained. It was exactly as shown in the pictures of their website and more than anything, they let me take a big room which was meant to accommodate three people. I could have the whole room for myself. I unpacked my bag and took a bath. I took rest for half an hour and then had a piping hot coffee in the sit out staring at the hills.
Plan was to visit Abbi falls that evening and do some local sight seeing of Madekeri. However Relic advised me otherwise. "Madekeri is a good 26 kms from here and anyways when you are on your way back, you can cover Abbi falls. So why not explore sight seeing spots closer to where I was?"  he said.
He told me to visit Nalaknad palace and the Chelvara falls. I took his advice and directions and headed out to Kakkabe village from where I would go to Nalaknad Palace. I made a wrong turn on the way and ended up getting lost slightly. The place was isolated, the roads were bad. Yelwala roads were nothing compared to this wrong road that I had taken and not a soul in sight to help out. I had signal in my phone for my luck and I called Relic again asking him for help. He told me to just stick to the tar road and avoid the mud roads. He asked me to look for local help and find my way out. I was totally lost at this juncture and I began to panic. Somehow, after making a small prayer to my Guardian angel, I saw a board of an estate and I entered their private road. I saw some plantation workers there to my delight. I asked them directions to reach Nalaknad Palace and followed them to finally reach a good tar road where I had turned the wrong side. I found a jeep that came in the same direction and asked him the way to reach Nalaknad palace. He asked me to follow him. I followed him all the way until I found a board which read 'Nalaknad Palace'. So I was back on track now. I parked my bike and entered the palace.
Nalaknad Palace is a simple two storey structure which was tucked away in the mystic hills of Coorg. It was probably used as a hideout for the Coorg kings when they were attacked by enemies.  Archaeological department of India have now acquired the property and declared it a protected monument. It looked similar to my grandmother's ancestral home in Parampalli. It had a government school attached to it and overall I spent some 30 minutes at this place and then came back to the Kakkabe road. Next on my list was the Chelvara falls.


To reach Chelvara falls, I rode along the Kakkabe road through small villages such as Kabbinakadu and Nandiyadka. The road was pretty good until an point were I took a deviation to reach Chelvara falls. The falls was tucked away in an coffee plantation and one has to trek for a half a km to reach the top of the falls. I am again all alone and the place is isolated. I park my Enfield by the side of the road. No safety for it whatsoever, except for the watch full eyes of my Guardian Angel. I trek to the top of the cliff to see the falls.  The force of the waterfall is intense; I want to get into the water but still in two minds. I am still in two minds as I undress and set foot into the water. It was very slippery and I slipped but dint fall. So I gained such confidence and sat down. I sat under the falling water and enjoyed the splash for some time. Not bothering that I was wet top to bottom I got dressed and come down the hills. I was relived to find my bike as I had left it. At that point I met a bunch of strangers who came on 5 bikes from Kerala. An autorickshaw driver warned then not to get into the water as someone had tragically died there that afternoon. I am like, Ok the guardian Angel has kept me alive. I make acquaintance with these guys from Kerala and then I trek with then again to the water fall and we stare at the waterfall for sometime. The trek was a tough one, we had to walk through narrow stretches of land with trees and rocks everywhere. We had to hold roots and braches of trees as we got down boulders and overall it was an enjoyable yet spooky adventure I must say. After some stupid selfies I bid them good bye and hit the road back towards Kakkabe.
Enroute, I came towards a board of a luxury resort called the Tamara. It was near this village called Kabbinakadu and I was temped to check it out. I had to ride uphill through some steep cement roads to reach the gate of the resort where the enquired about me and confirmed my visit to the resort. I ride for almost 5 kms with extra caution anticipating a vehicle coming in full speed downhill. It was thrilling yet adventurous ride to the top of the hill. I finally reached the reception where the lady received me and arranged for a bunny to take me around the property. After some 5 minutes the bunny arrived and I hop on to check out the cottages. I pretend to be an entrepreneur planning to induct my new interns at this venue. The bunny driver was kind enough to ride me around the property and show me one of the cottages which was just amazing. It was top class luxury with attention paid to every single detail. The cottages had lovely balconies with breathtaking views of the hills and the coffee plantations. He then took me to the restaurants and the conference halls etc which I was interested to see as a visitor. I hope I can afford the 21,000 per night price tag some day just to chill at this resort. With that feeling and a fake, " I shall get back to you" to the receptionist, I pick up my bike and head downhill. Again, now that I was downhill, no need to start the engine and the bike would go smoothly. I had to continuously watch out for any uphill vehicle and be careful to avoid it as the road was narrow. Visiting Tamara resort was definitely worth it. No second thoughts about it.
I find my way back towards Kakkabe and towards my home-stay. This time the service boy was not there you see so I miss the gate of the home stay and head straight to no where. I see a third board of the home stay which directs to a place I had not been that afternoon. Where was I? I was in a place which had bad stony roads which were steep with the sun almost set and darkness slowly taking over. I heard thunder and it slowly started raining. I called up the owner again and she said they heard my bike. The call got cut because of bad reception in the network and I am left to find my way out. I came back in the same way I had come and reached the Napaklu – Kakkabe road. Missing the gate the second time. I then went back the in the same road I had got lost and finally the service guy was holding an umbrella to stop me. Now I found the gate and entered friendly territory again. The road just before the gate was downhill and their was a road hump put to slow down passing vehicles. When my bike had picked up speed due to the sloped road, I had focused on slowing down to the road hump and not observed the gate, so I lost the gate a couple of times due to oversight. Add rain, bad roads, bad reception and the darkening atmosphere to the confusion and anybody will panic. I spoke to Reena Aunty there and told her to prepare Veg food for me as soon as possible because I wanted to eat and crash. I was tired. Eat and crash I did. Wait… no I ate and then I texted my friends for sometime and then attemped to crash. I slept at 10 or so that day.
Day 1 was definitely very eventful and gave me different types of experiences. I had covered a total of 360 kms on this day and bike was performing top class. A good day came to an end.
Day 2
(Dubare – Rangasamudra - Golden Temple – Abbi Falls – Raja Seat)
When I woke up the next day I was delighted to notice the thick cover of fog on the tree tops just outside of my balcony. It was a lovely sight. I asked for a cup of coffee and gazed the lovely sight of a group of birds which were migrating. I felt so in the lap of nature. I took a bath and had breakfast of some special Coorg idlies and bread. I called up Madaiah, the owner of the adventure club  in Dubare where I had booked for rafting. I asked him if he had a place to change clothes in his club and if I could keep my bags there. He reassured me and gave me directions to reach his club. I had another cup of coffee and left the home stay for Dubare. I fuelled a full tank at Napaklu and continued riding towards Dubare via Madekeri.
Napaklu – Madekeri road as I already mentioned is a sheer pleasure to ride along. The road is pretty good and you can cruise comfortably at 50 kmph speed. It is surrounded by lush green plantations or forests and has some breathtaking views along the way. After an hour of sheer riding pleasure, I reached Madekeri and then took the road towards Kushalnagar. I rode through another set of bends, curves and greenery from Madekeri to a town called Guddehosuru via Suntikoppa. I had to take a deviation at Guddehosuru. So I reached that town and called up Madaiah again asking him if I was on the right path towards his club. He assured me with directions and directed me to reach his club. His club was in a village called Ranga samudra. His gate was easily identifiable as it had a huge flex board that read "Kaveri Adventure Club". So I entered his gates and rode through some 200 meters of off road filled with puddles and parked my bike and walked towards the river. To my surprise there was just one person there to receive me and he asked me if I was alone. I was told that they cannot conduct the rafting activity for a single person and I had to wait for other travellers. I asked how long it would take for others to come and he said it would take maybe an hour more. I gave him my phone number and told him that I will go to Dubare elephant camp and if they are ready to take me rafting he would call me. So I left that club and rode towards Dubare Elephant camp.

It was some 8 kms from the club to reach Dubare elephant camp. The camp was on the other side of the river and I had to park my bike. I took a ferry to the other side of the river. I bought a ticket for 30 rupees for a round trip. I bought another ticket for 20 rupees to enter the Dubare Elephant camp. There I saw the Dusara elephants taking a bath in the Kaveri river. A Russian family had come down to the river and were having fun washing an elephant calf. The elephants were all well tamed and they followed the instructions of their handlers. One of the elephants and her calf, Shivagange by name blessed me by keeping her trunk on my head. I tipped its handler 10 rupees and proceeded towards other elephants. One of the handlers told me that it would take a minimum of 5 years after capturing an elephant to train it so that it can take part in the grand Dasara procession which takes place in Mysore. After displaying my affection to some of the elephant cubs and their mothers, I took the ferry back towards the other bank of the river, I had a coconut and then started my ride back towards the rafting club in Rangasamudra.
After entering the club, again to my surprise, there was no other traveller except me to go rafting with. The instructor there assured me that a family were expected to come from Club Mahindra resort and that the rafting activity would soon happen. I didn't want to waste time waiting for them, so I enquired if there was any other place of interest close by apart from the Dubare elephant camp. He suggested Harangi dam and Chiklihole dam. The nearer of the two was the Chiklihole Dam which was some 6 kms from the village of Rangasamudra. So I hit the road again with the idea of visiting Chiklihole dam. I took a deviation from Rangasamudra village and entered a forest road which would lead to Chiklihole dam.


The ride was astonishing. I was riding all alone through thick reserve forest for almost 5 kms. Moderately pleasant weather and sign boards which asked me to ride slow and expect wildlife crossing. So I reached Chiklihole dam at the end of that memorable road. I see warning boards asking me not to get into the water as it was infested by crocodiles. The place was isolated and I was all alone in the middle of a reserve forest and a small dam built over the Chiklihole river. The views of the place, the water, the cloudy sky, the lush greenery and the walk over the dam all made this place worth a visit. I took a slow walk down the dam admiring the wild beauty of nature and towards the end of that dam, a delight awaited me. The dam is shaped like a bowl and there is some aquatic plant life which is grown on the walls of the dam. When the water flows from a lower head over the dam and through the plants that line its bowl shaped walls, it looks like a flower in full bloom. It is a sight that will remain in memory for a long time. So after loitering around the place for some time and enjoying the scenery and solitude it offered, I rode back through that reserve forest to reach the Rafting club.
Once in the Rafting club, I met a Sikh family that had come from Mumbai. It has three kids, one boy and two girls. One of the girls was scared to raft and I told her that she has to do it. "If you are afraid to do something, you must do it. When you do it, your fear of things going wrong will vanish. If you don't do it then the fear will persist. Do you want fear in you or do you want pleasure in you, it's your choice, choose pleasure by doing it or choose to be afraid by not doing it." After hearing my words she decided to change into the rafting dress. So we all changed, we wore the life jacket that would help keep us afloat, a helmet to protect us if we were to hit a rock or a tree branch or something and we took our paddles to paddle the boat. We left our bags with the club and were ready to go. Along with the 3 kids of the Sikh family, a couple on their honeymoon from Vellore came into our raft.
Our instructor was Surendher who came from Rishikesh. The way he spoke to us and explained the instructions he would give us assured us that we were in safe hands.  He collected cameras and put them in a waterproof bag which he kept with him in the raft. The honeymooner husband and I were to sit right in front of the raft and once the Sikh kids and the honeymooner wife took their seats, Surendher sat right behind and we were good to hit the water. Surendher from Rishikesh was a fun guy I must say. Noticing that we were all dry, he took his paddle and splashed water on all of us. The girl who was scared to raft got most of the water! He not only splashed us with water, but also did the same to a raft full of interesting teenage girls who followed us right behind. He was a cool instructor to raft with.
There were stretches of calm waters where we just kept paddling and then there were the rapids which thrilled us as we passed through them. I kept yelling with joy every time we passed through a rapid and everybody followed my lead in yelling.  The interesting teenage girls kept falling off their raft into the water and their instructor was busy pulling them back into the raft. At one stage however, they paddled so hard with the sole intention of overtaking us so that they had a good chance of splashing water on us with their paddles. It was a lot of fun, in simple words.
We reached a particular rapid which was reasonably powerful and Surendher asked us if we would like to do surfing there. Surfing was an activity where you get to sit in the front of the raft and it is paddled to the base of the rapid. If you put a bit of your body weight on the raft, it will slightly tilt and the water from the rapid will splash all over. I lifted my hand first indicating I would do it. The honeymooner husband would accompany me. So we sit in the front edge of the raft as our other rafters paddled for us to the base of the rapid. The water splashed on us as we put down our body weight and gave us a thrilling experience. So far this was the most thrilling experience I have had in this trip so far. I kept coming several times for this experience, we surfed several times until we were satisfied. The next in line was the Sikh boy and his sister. By now the girl who was scared to raft had lost her fears and she took the front seat along with the honeymooner wife. They were the last in the line to do surfing. Wait no, after them, I told Surendher I wanted to do it again. So the Sikh boy and I did it again and were thrilled by it for one last time.
From that rapid we continued paddling downstream until a point where Surendhar told us that it was safe to swim here and asked us to jump out of the raft if we like. He assured us that we could jump even if we dint know to swim as the life jacket we were wearing would keep us afloat. So I was the first to jump followed by the no more scared of rafting girl. All of us except the honeymooner wife were in the water by then. We swam for sometime from nowhere to nowhere. It was deep but I like the free suspension feeling when I am in water wearing the life jacket. Time went by and it was not felt at all. Surendher then started pulling up everybody into the raft and I was the last one. I was the toughest person to pull up given my hefty weight. Surendher had to ask everybody else to sit on the other side of the raft so that it could balance my weight and prevent the raft from tipping over. He then used all his strength to pull me into the raft. Phew! Finally I am safe now. We then paddled peacefully towards the finishing point.
A jeep had arrived to take us back to the starting point. We took off our jackets and helmets and put it in the jeep along with our paddles. I had to wait for everybody to change so that we could start driving the jeep towards the starting point. As I was alone, the jeep driver was kind enough to ask a stranger biker to drop me off to Rangasamudra the starting point. I dint have to wait. So despite being wet from head to toe, a sat on the back seat of a Pulsar bike and was dropped to Rangasamudra. I thanked the stranger and went to the club to pick my bags and change. So I changed from shorts and vest to T Shirt and jeans and left the club towards my next place of interest, the Golden temple near Bylekuppe.. Enroute I passed through the jeep with my rafting people and I waved at them. They waved me back. I had lunch at a good looking restaurant which served not so good food. After passing through the village of Guddehosuru and the town of Kushalnagar, I reached Bylekuppe. I asked a Tibetan monk for directions to reach their Golden temple and I reached the temple after meandering through a landscape that resembled Tibet.
The Golden Temple near Bylekuppe is actually a Buddhist monestry that houses three idols of Guru Padmasambhava, Buddha and Buddha Amitya. It is a lovely temple with some really beautiful paintings that depict the story of Buddhism. One can find the perfect combination of art, architecture and solitude in this temple. I had been here with my parents when I was a little kid. Visiting this place on an Enfield motorcycle all alone at the age of 22 was a totally different experience.
Meaningful paintings, mind blowing architecture and lots of solitude was the highlights of this visit. It was prayer time when I entered the grand Padmasambhava prayer hall where the three idols have been housed. I had to wait for the prayer to finish to be allowed to see all the wall paintings. The paintings were very detail in nature and told a story. A story of Buddha or a story from the jatakas may be. I dint understand what the paintings were trying to say, nevertheless, I admired them for their craftsmanship. They were all a true work of art.


I sat down in the prayer hall to experience the quietness and the peace which is just a piece of heaven for an urban Bengaluru guy like me. I then took a walk in the gardens, listening to the songs of chirruping birds, admiring the hills; and just being with myself. No pressure from work, no pressure from peers, no stupid family politics to cloud my mind. While rafting I experienced a sense of physical weightlessness, here, I experienced a sense of mental weightlessness. I was carefree, pressure free, free to admire, free a experience peace. It was a blissful experience all together.
I then pick up my bike and ride straight to Madekeri. I wanted to visit the Abbi falls before it gets dark. I had to visit Abbi falls and get back to Napaklu to my home stay before sundown. So I hurried. I rode through the towns of Bylekuppe, Kushalnagar and Guddehosuru. I stopped over at a good looking shop to buy some home made chocolates and some fresh Coorg coffee. I bought two boxes of chocolates and a pack of coffee and hit the road again. Within some one hour of leaving the Golden Temple I was in the doors of Madekeri, ready to take on the hilly roads which would lead to the Abbi falls.


I must tell you my motorcycle riding skills were put to test when I entered the Abbi falls road. It was steep with ascends and descends. I could switch off my engine when the road would descend steeply and I had to turn it on and ride at a lower gear with all the 350cc of raw power that I could get from my engine in the ascends. The road was marked with dangerous bends and curves. The curves were mostly blind ones and I could not see the vehicle coming in opposite directions. Whenever at a blind curve, I had to blow my horn hard to make my presence felt. I did have a close shave with a maxi cab at one occasion. My Guardian angel was keeping his eyes fixed on me in this dangerous ride to Abbi falls. I parked my bike after reaching Abbi falls and had a coconut drink before trekking to see the falls.
Abbi falls is a mighty and heavy waterfall not very far from Madekeri. Public are not allowed to get into the water. However there is a suspension bridge right in front of the waterfall from where one can stand and stare at the falls. It is powerful and beautiful at the same time. As the water from the falls hits the puddle it makes below, small droplets of water are formed and they are blown to the face of the traveller standing on the bridge. It is an enjoyable experience to stand on that bridge and stare at the falls as the droplets hit your face relieving you of the fatigue you would have incurred in trekking to the falls. So I spent a good 15 something minutes standing and staring at the waterfalls. The ride to the falls was one adventure and staring at it was a refreshing experience.
I rode back with the same adventure spirit to Madekeri. The ascends had now become descends and vice versa. However the riding skills were the same. I missed going to Mandalpatti hills due to lack of time. After another adventurous riding and one more near miss, I reached Madekeri town and headed to the Raja's seat and parked my bike there.


Raja's seat is a beautiful park that has a lovely view point. One can sit on the pavilion and enjoy the views of the cloud covered hills and the meandering roads around Madekeri. There is also a musical fountain and a toy train which was under maintenance during my visit. I sat there for 15 something minutes admiring the hills, the forests, the plantations and the hilly roads which I would ride through in sometime. I took a small walk around the park, thinking of my life until this point and all the people in it. The people in it and not in it. My parents, my friends, my family, the girlfriends I dint have but wished to have etc. My bike was stationary and my mind was wondering now. I had a small snack of churmuri which was overpriced there and started riding towards my home stay near Napaklu.
That ride in particular was the most mesmerising I must say. The road was filled with thick mist. I had minimum visibility and it was an unwordable experience I must say. This is where I literally, quite literally rode through the clouds. It was an experience like no other. For an average Bengaluru guy like me whose routine life is incomplete without traffic jams in Bengaluru, this was just heaven. I just fall short of words to express the bliss that I experienced in this 25 something kms of sheer riding bliss. It just cannot be expressed or explained, it can only be experienced. It was the same road that I had taken twice before, once yesterday and once that morning, with the thick mist, it was a totally blissful experience altogether. I had to turn on my headlights to make my presence felt for other vehicles. I had to be extremely alert to watch out for speeding vehicles. Blissful, Adventurous, unwordable etc is all that I can come up with to express that joy.
Before sundown I was safely in the home stay. I dint get lost like the day before this time. Coffee and snacks were ready. I started sipping my coffee and it started drizzling. I finished my cup and put it down and by then the rain had picked up and it was down pouring. I freshened up and was served a modest dinner. I went to bed that night after the close of another happy day in my life.
Day 2 was undoubtedly the most eventful and happiest day in my trip. I had covered a total of 195 kms on this day. Coorg had given me a backpack full of experiences that I have shared with you so far. More of it was still to come on Day 3.
Day 3 (Bhagamandala – Talakaveri – Madekeri - Srirangapattana)
I woke up to the sounds of chirruping birds on Day 3 and after a brief sitting in the sit out, I had a bath. I was getting ready to head out and I suddenly discovered that my wallet was missing. I began to search and research the places where I believed to have kept it. The service guy called me out for breakfast and I went to have breakfast, all the time thinking where I had kept my wallet. Did someone steal it? I had kept the door of my room open so that I can get fresh air. Did someone steal it when I was bathing? Gosh! What am I gonna do? I could cancel the remaining part of the plan and head home. Do I have sufficient fuel in my tank to take me home. I had some 1000 rupees of cash in my wallet that I could forget about. How about the home stay bill? Maybe I could request them to pay after reaching Bengaluru. My debit card is still in my wallet. Any chance I have told the pin to someone? What if I reported the loss of my wallet to Relic, the owner? Will they question their boys?  So many questions. The breakfast was good, but I could not eat in peace. I was scared. I tied a knot to my shirt and prayed to my guardian angel, begging him to find me my wallet so that the plans can go on.
Phew..! My prayers were answered. I had put it on a table and then put my towel on it for drying. It was hidden, all my money was intact. I was so relived to find it and the plan can go on. Thank you Guardian angel.
I took directions from Reena, the home stay owner to Bhagamandala the next on my list for the day. A lovely and memorable ride of 26 kms through the typical Coorg roads of lush green coffee plantations, paddy fields, small rivers and meandering hilly roads took me to Bhagamandala. Half the roads I could ride with the engine turned off as the roads were descending, the other half however needed more power as it was ascending. I never passed through a straight road ever in that ride towards Bhagamandala.

Bhagamandala has the famous Bhagandeshwara temple which is dedicated to Lord Shiva. The hermit Bhaganda is said to have performed penance on Lord Shiva and upon his appearance established a lingam which came to be known as Bhagandeshwara. The temple is large with picturesque alleys and a well designed Gopuram. It has a small Garbhagriha which houses the santum of Bhagandeshwara. The priest there are Madhvas, the same community I come from. I asked them to perform an Archana in the name of my family and spend a few minutes offering my respect to the main deity. The four alleys around the temple were lined with boards of famous quotes by Haridasas and great poets in Kannada language. There were also the santums of Subramanya and Mahavishnu, where I offered my Pranamas. It was a spiritual experience and the priest in the temple gave me a homely feeling. It felt good to ride here and be here to experience togetherness with Lord Shiva in the lap of nature. I spent a few more minutes admiring the wooden artefacts that lined the roof of the temple before riding out to Talakaveri.
Talakaveri is the birthplace of the mighty Kaveri river. It is here where she originates as a small spring and then grows to become that mighty river as we know her downstream and feeds water to the all the villages, towns and cities in South India. What I drink in Bengaluru is Kaveri water and the food I eat is grown in Kaveri water. Talakaveri is the birthplace of such a mighty river which is undoubtedly the lifeline of more than a million people. Talakaveri is at a distance of 8 kms from Bhagamandala. The road leading to it is of good quality and it is a ghat road. Meandering hair pin bends and really steep curves will lead you to Talakaveri, I had to watch out for landslides, falling rocks, narrow bridges apart from opposite side vehicles. I stopped over at a view point enroute and then headed towards the shrine.
I parked my bike, took off my slippers and entered the temple. A Kodava family was performing pooja to the river goddess and I had to wait for my turn. I emptied my water bottle to collect the water from the spring. Once my turn arrived, the priest gave me a plate of vermillion and I did Archana as he chanted the mantras. He then filled my bottle with Kaveri spring water. It is the purest Kaveri water you can get anywhere. I prayed to the river goddess asking her to grace my homeland as she has done for ages. I also prayed for the well being of my family. I then went to visit other deities in the same complex. The Mahaganapathi and Agasthershwara temples. I then went up the Bramhagiri hills. Steps are provided to climb this small hill from the temple. One can enjoy brilliant views of all the hills around from the top of Bramhagiri. It was exhausting to climb the steps and reach the top but the view was worth it.
I sat on a rock and watched the clouds move over the hills. The thoughts of my life kept coming back to me. I had finished my college life with a fair success and now corporate life in Bengaluru was just a few days away. It may not be possible to take another ride out like this in near future given the restrictions of corporate life. I kept thinking of my priorities in life, the activities I did that gave me pleasure. The people I met, the differences I had made to them. I was grateful to a set of people and sorry to a set of people. I did spare a thought to all those interesting girls whom I met in life that I dint date, but wished to. All those puppy crushes that dint materialise. Once I was satisfied, I came down the steps and picked up my bike and headed towards my home stay. The ride was more or less the same as the ride towards Talakaveri. I did ride hands free in a couple of occasions and it felt like I was flying. Remember the Titanic movie scene? It was similar to that, they had the sea, I have these lovely roads. They had a ship, I have a legendary motorcycle. I dint have a lovely girl anywhere, but maybe some day I would have that also. Grace of God someday. With all these feelings in my freshly refreshed heart, I returned to the home stay.
I had coffee and took rest for half an hour. I then packed up and checked out of the home stay. Relic swiped my card and billed my 2600 rupees instead of the 3000 rupees he had told me over the phone. I am vegetarian and he had not served non veg food to me, so he reduced his price tag for me. I was happy. I had packed a heavy bag with the chocolates and coffee and all and for the one last time, I was riding the well enjoyed Napaklu – Madekeri route. As soon as I reached Madekeri, I went to East end café for Lunch as Relic had suggested me this place. It was nothing great. Just a basic North India Lunch which was over priced. The supplier frowned at me for not tipping him. Food was not on the upside here in Coorg. Maybe the had a delicious cuisine on the non veg side, but nothing great for a veggie guy like me. I then rode towards the Omkareshwara temple in Madekeri.
To my bad luck and disappointment the temple was closed. It would open only at 5pm and I dint have so much time at my disposal to wait until then, I just took a walk around the pond there and gave the temple a miss. I then rode through the town of Madekeri towards a place called the Gaddige. I asked locals for directions. It was a small but yet hilly ride through broken roads to reach Gaddige.
Gaddige is a tomb built for the king of Coorg. Veerarajendra by name. It houses the tomb of the King, his Queen, his minister and the minister's son who all lost their lives in the battle against Tipu Sultan of Mysore. It was a place of archaeological and historic interest. The tombs have been well maintained by the archaeological department. I took a walk around all the tombs admiring the beauty in the architecture. There was nobody else in this place but me. I spent some time here in the park, gazing at the structure and enjoying the view of Madekeri town from here. My backpack had become heavy now and I had to proceed. I popped in a chocolate I bought the other day and rode towards the Madekeri fort and museum.
Madekeri fort is an iconic structure in Madekeri. It houses a church and an ancient palace. The church has now been converted to a museum where old ancient sculptures and weapons found by archaeological surveys have been kept for public display. The palace has now been converted to a government office where the affairs of Coorg district are taken care off. I went to the museum first and after keeping my heavy bag down,  I took a round around the museum looking at the artefacts and trying to read the inscriptions. It was a meaningful visit. I did learn a thing or two about the history of Coorg. They even had an exclusive section for Field Marshal Cariappa. They had displayed his trophies, medals and personal effects along with his portraits.  After a visit to the museum, I took a long walk around the fort, stopping at every view point to gaze at the town of Madekeri from its fort. I met a young couple there who were so lost with each other, just as lost as I was with the beauty of the town. After loitering around satisfactorily, I picked up my bike and came to Field Marshal Cariappa circle. I fuelled up a full tank there and took off towards the Madekeri – Mysore highway. I bid goodbye to Madekeri town at this point. After cruising comfortably at 50 kmph through the meandering roads for the one last time in this journey, I reached Guddehosuru, from where I took a deviation towards Harangi Dam.
The 8 km ride towards Harangi dam was marked by some nice ascending and descending roads. It was rough at certain places but good for the most part. Once I reached the dam gates, to my surprise, there was a board that denied access to visitors like me. It was declared as restricted territory and I was not able to go into the dam and see the reservoir. Just a few hundred meters below was the tail race of the Harangi river and I went there just to see the river. There was a heavily damaged bridge across the river and I just parked my bike beside it and went towards the water. I did not get into it, but just sat there for a while. I caught up a casual conversation with a local and then finally washed my face and moved off from there back towards the highway. Harangi dam was not really worth visiting.
I reached Kushalnagar town and got caught in a  frustrating traffic jam, I just came out of it and it started raining. Without a second thought I pulled over to a petrol bunk and wore my rain coat which I had been carrying. To my good luck, fortunately the rain did not pick up and subsided soon. I found myself cruising at 70 maybe 80 kmphs towards Hunsur. The ride was marked by some really crazy high speed overtakes. I missed a street dog by a hair near Periyapattana, except for that, it was a comfortable ride. I stopped to eat a roasted corn and remove my rain coat at Hunsur.
After having the corn, I called up my relative Prahalladha Rao (Pallana). I had planned to spend the night at his place in Srirangapattana (S R Patna). Time was almost 5.45. Pallana is my Dad's uncle, he is like my grandfather. I used to go regularly to his house in S R Patna during vacations when I was a school kid. His daughters have been married off, elder daughter with two kids reside in Mississauga, Canada and the younger daughter resides in Charlotte North Carolina, USA. So I happen to be a very affectionate grandson to him and he is always happy to have me at his place. He had been to Bengaluru for his father's ceremony and was on his way to S R Patna. I was heading to S R Patna from Madekeri and I called him to figure out where he was. He told me he was 15 minutes from his home. I told him I am one and a half hour from S R Patna. With that communication done, I hit the road again and cruised smoothly without any problems whatsoever for another hour and I was in Yelwala. It was 6.20pm when I reached Yelwala.
I wanted to finish this stretch of road before sundown.  The sun was setting and I had to get to S R Patna as soon as possible. The road was bad with potholes everywhere which would be really difficult to see in the dark. So I was determined to go at the highest speed possible without compromising on safety. I could cruise at 50 kmph comfortably when the road was good, but I had to slow down and be doubly careful when the road was bad. For the most part the road was awfully damaged and my speed was compromised. The sun was setting and it was getting dark and lonely. The road was awful. Pot holes everywhere, road humps and swamps filled with rainwater made this stretch the most difficult leg of the ride ever. It had put the toughness of the bike and my skill as a rider to the acid test. If not for the superior suspension of my Royal Enfield, this stretch was just impossible. It was back breaking and I got exhausted when I reached a midpoint town called Belgola. I stopped my bike and laid by to stretch my body and relive it of all the punishment it had just been through. I was slow, steady and cautious at the same time. I was relived to serenity when I touched the Mysore – Bengaluru highway and SR Patna was a mile away. So I then entered the fort of SR Patna and parked my bike just outside of Pallana's house.
Pallana and Meera aunty were very happy to have me at their place. I gave them a change for the otherwise mechanical old age life they had been living. Pallana hugged me as we had not seen each other for a long time. I freshened up and Meera aunty gave me butter fruit with sugar and coffee. I had a casual conversation with both of them about my journey, my studies, my career and my social life. I then helped aunty in the kitchen and dinner was served. I texted my friends for sometime and then went to bed. So Day 3 came to an end.
Day 3 was an enjoyable experience with the visit to Bhagamandala and Talakaveri. For the one last time I rode through the meandering and lush green streets of Coorg followed by a peaceful cruise through Kushalnagar, Periyapattana and Hunsur. I then had a tough time with the Yelwala road, which took me to the found home of S R Patna. I had rode a total distance of 186 kms on day 3.
Day 4 (SR Patna – Somnathpura – Maddur – Bengaluru)
I woke up early on day 4 with the prayer cries coming load and clear from the Jamia Masjid built by Tipu Sultan in SR Patna. I woke up, freshened up and had a cup of coffee. As Pallana and I were helping Meera aunty make breakfast in the kitchen, we conversed about various things. From gossiping about the careers of my cousins to travel stories to expressing opinions about the lifestyles of other people in my family, we spoke freely. Towards the end of the conversation, Pallana told me that I was welcome anytime to visit SR Patna. I could come here whenever corporate life got boring and spend a weekend maybe with him. His house is one place that I loved to come ever since I was a small child in middle school. My parents used to bring me and later once in middle school, I used to come by myself by bus and he would come to the bus stand to pick me up. He still remembered my small orange bag that I used to carry whenever I went to visit him. He still remembered all the mischief I used to be up to during my summer holidays at SR Patna in my school days. With that note, we had breakfast and took a bath and got ready to ride to Somnathpura. Pallana would come with me to Somnathpura.
The ride towards Somnathpura was a simple straight road passing through many small villages, paddy and sugarcane fields. We experienced a bit of traffic and bad roads near the town of Bannur, except for that it was a smooth ride. Once in Somnathpura, I parked the bike and bought two tickets at 5 rupees each to enter the Keshava temple of Somnathpura.
The Keshava temple of Somnathpura is a classic example of Hoysalean architecture. The temple is very similar in structure to the temple of Chennakeshava in Belur. Many parts of the structure have been damaged by Islamic invaders but for most part, it was a beautiful temple. There are three deities in the sanction. Keshava, Narayana and Venugopala. All different forms of Lord Krishna. It was built by a minister of the Hoysala dynasty whose name was Somanatha. Hence the town got the name as Somnathpura. Pallana was my guide to see the elaborate sculptures on the temple walls, both on the inside and on the outside. Unfortunately as the main sculptures were damaged, the deities were not worshipped regularly. What should have been a great temple of worship and faith had been reduced to a mere place of archaeological and historic interest.
The outer walls of the temple were elaborately decorated with different types of sculptures, of different sizes and of different deities. The bottom most slab had elephants which were topped by horses and other war animals which were used in by the hoysala kings. It also had a slab which narrated the stories from the Ramayana and the Mahabharatha. It was literature in stone I must say. A major part of it is kept intact but some of the sculptures have been damaged. It was a place worth visiting and exploring to us. I had been to all nearby places of interest around SR Patna such as Talakadu, T Narsipura and Shivanasamudram. Somehow Somnathpura had been missed and I was keen to visit it in this ride. So I visited Somnathpura and it was worth visiting.
On our way back towards SR Patna, we took a deviation to the Srinivasa Temple in Karigatta. Karigatta hill road was again not the easiest to ride on and I had to be doubly cautious as I went through the hair pin bends of the hilly road. Once on the top of Karigatta hill one can admire awesome views of the town of SR Patna. You can observe the Kaveri river making SR Patna as an island and the east and west bridges which connect it to Mysore and Mandya respectively. You can also notice the meeting of the Lokapavani river with the Kaveri and the meeting of Lakshmantheertha with the left branch of Kaveri river. The view was amazing. After performing pooja to Lord Srinivasa, we came down the hill and went straight towards SR Patna. I dropped off Pallana to his house and came towards Ranganatha Swamy temple in SR Patna.
Ranganatha Swamy is one of the few places in the country where one could find Lord Vishnu in the sleeping form. You can see the Lord sleeping on the coils of Adishesha, the snake of Vaikunta with Lakshmi Devi his wife, servicing his feet. It is the first of the three Ranganthas. The other two are in Shimsa near Shivanasamudra and in Trichy near Srirangam. I offered tulasi archana seva to the Lord and gazed at the awesome 20 foot long idol of the Lord in sleeping posture. I prayed for the well being of my family. I then saw all the deities in the complex of Ranganatha swamy temple. Lakshmi narasimha, Sudharshana, Ranganayaki and bhakha hanuman. I took a slow walk around the gardens that surround the temple. It was peaceful as it was a weekday and I had sufficient time to spend here. I had a coconut and left for Pallana's house from the temple.
Lunch was ready at Pallana's house so we had it. It was simple lunch with rice and Pumpkin sambar. I then took a nap for about an hour and then freshened up. I then packed my bag and was ready to leave SR Patna. I offered my pranams to both Pallana and aunty, thanked them for having me over. They blessed me to have success in my career and surprised me with a foreign chocolate to take home. I packed the big bar of chocolate and wore my shoes. I told my goodbye and then hit the Mysore – Bengaluru road speeding towards Maddur, which would be the last place of interest in this journey.
Except for some really frustrating traffic at Mandya city, the ride until Maddur was smooth. I went to the Ugranarasimha temple there and waited for a full 15 minutes for the priest to open the doors of the garbha griha. Maddur Ugranarasimha temple is perhaps the only temple where one could see the ugra roopa of Lord Narasimha. One can observe the demon Hiranyakashyapu on the lap of the Lord. The Lord can be seen ripping apart his stomach, reaching for his intestines and making a garland of the intestines. It is an extreme sight to watch and admire. I have been to this temple several times as a small child and it is a must visit place for me on this route. After offering archana to the deity, I left this place and hit the highway towards Bengaluru.
Enroute, I stopped at the same Kadambam restaurant for coffee. I had a Kanchipuram idly, a maddur vada, some puliogere and coffee. As I was crunching through the peanuts of the puliogere, the soft breeze swept my face. My journey was nearing completion. I had the last leg of some 75 kms to ride and I would be back at home.
The ride towards home was nothing great. Smooth for most of the part and traffic frustration at every town. I reached the RV College on the outskirts of Bengaluru and took a brief break for a couple of minutes just to stretch. It was 7.45 then. Once inside the chaotic traffic inside Bengaluru city, I realised that this fairy tale journey had come to an end.  Negotiating my way through the evening peak hour traffic, I reached home at 8.30 pm and took off my shoes. My Royal Enfield had completed a total of 1040kms ever since I left home on Day 1. It was still in top operating condition. My ride had now been completed.
There are a few people I should thank for making this Motorcycling through Madekeri, possible and memorable.
Firstly, I would thank my Guardian Angel Lord Hanuman for keeping a close watch on me as I did my adventures. For finding my wallet just as he found Sita devi in Lanka. I should thank him for ensuring that all those near misses ended up as near misses and did not end up as a tragic accident costing me whatever. He has been guarding my life against any mishaps and misdeaths so that it may just end up in a near miss. He has saved me so that I may live to adventure another day. He has taken care of my belongings in my absence so that I can go ahead with my plans peacefully. I shouted "Jai Hanuman" when I completed every 100 kms in this journey.
I would thank Royal Enfield for fabricating a legendary motorcycle such as the Classic 350 which is possibly the only motorcycle that could be taken out on a memorable long ride such as this one. It performed top class especially in the Madekeri – Abbi falls road and the horrible Yelwala – SR Patna road. Owing a Royal Enfield is a pleasure that cannot be expressed, it can only be experienced. What I have expressed here as my travel story is one such experience.
Acknowledgements are due to my parents for bringing me up as an outdoor guy and filling me up with the spirit of adventure. Besides having the money and the time, one needs to have a daring adventure spirit to take on a journey such as this one. To imbibe the confidence to do it, the upbringing needs to be appropriate. I need to thank my parents for encouraging me to do things such as this which is stereotypically believed to be unconventional.
A thank you to Reena and Kaveri estate home stay for all their services. A thank you to Pallana and Meera Aunty for having me in SR Patna and all the unconditional love they have shown me and continue to show me ever since childhood. I am grateful to my friends Himesh and Dinesh for confidential reasons.
I am grateful to all those strangers who gave me correct directions to reach different places in this journey. They made the difference between being on path and getting lost.
Lastly I would like to thank you for your time and patience for reading this post. I hope it helped you get some part of the experiences I had in Coorg. I hope I have inspired you to explore the different variety of places that are waiting to be explored across this beautiful country that we all call as home.