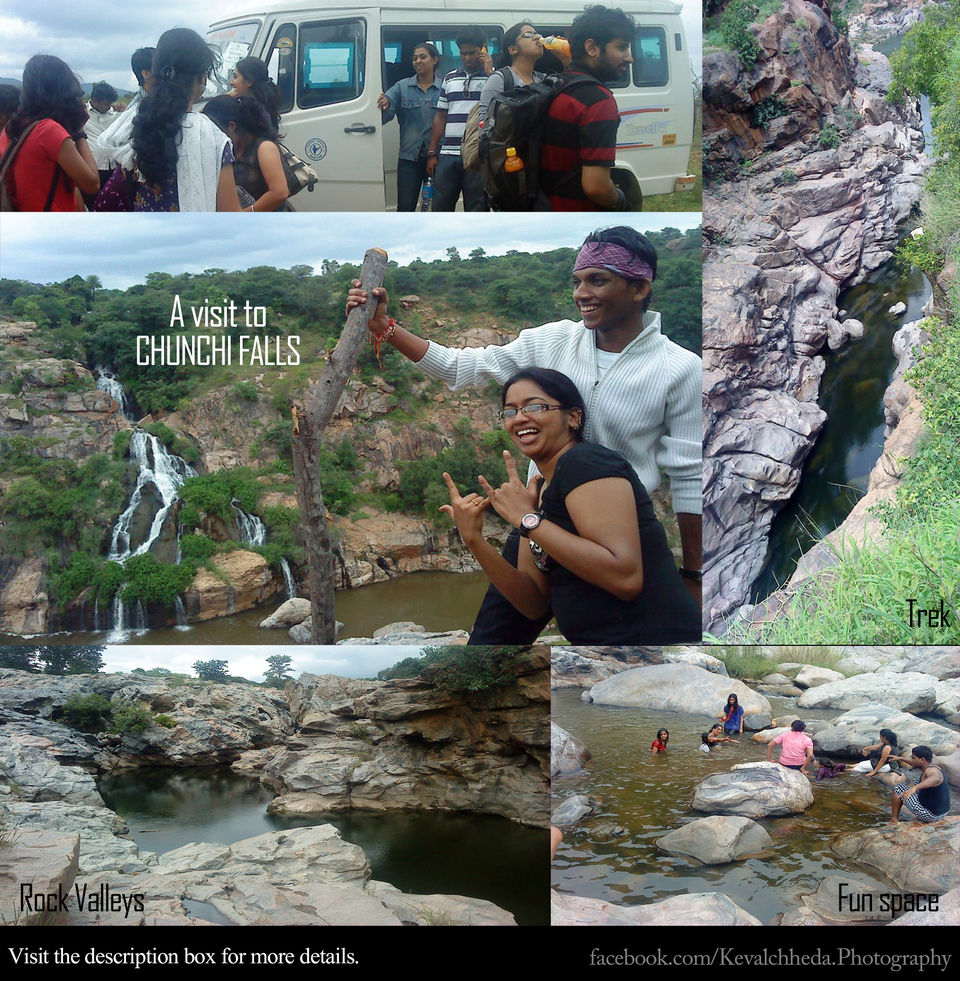 WEEKENDERS - A VISIT TO CHUNCHI FALLS
Location: Chunchi Water Falls, Kanakapura, Karnataka, India
Distance:- 92 Km's from Bangalore.
Timings: No fixed timing but recommended between 10am - 5:00pm. Google Maps:- http://goo.gl/FbH64p
About the place:- A magestic waterfalls to visit, a very artistic terrain. It is one day visit. River Arkavati is in the middle of a dry deciduous forest, into an 80 feet deep eroded rock pit. Due to erosions the rocky terrain is very artistic and invites artist & visitors from
Things you do:-
Trekking (Read more on this below)
Photography
Can play in the water
Explore on your own or follow the passerby.

Expenses:- Approx charges 500/-
Adventurous Trekking:-
To explore this beautiful rocky terrain you will have to trek all over and explore the sights of beauty. Recommended* trekking shoes with a tight grip due to the rock surface being quite slippery (do not take a chance).
Nearby places to visit:-
Mekedatu "Goats leap" and "Sangama" Mekedatu is a natural bridge formed by erosion of rock by the river Kaveri and also one can visit a fishing camp nearby.

Transportation:-
Car or a tracks will be a great idea.

Cautions & Precautions:-
Most beautiful places on earth are the most hazzardious ones.
Do not risk or experiment as the surface is slippery .
Be very careful while you walk on the terrain to reach the falls.
Carry your own food & liquids for consumption.
No network area zone

Photographers:
Please carry your landscape lenses else you will regret.
A beautiful locations for Music video makers.