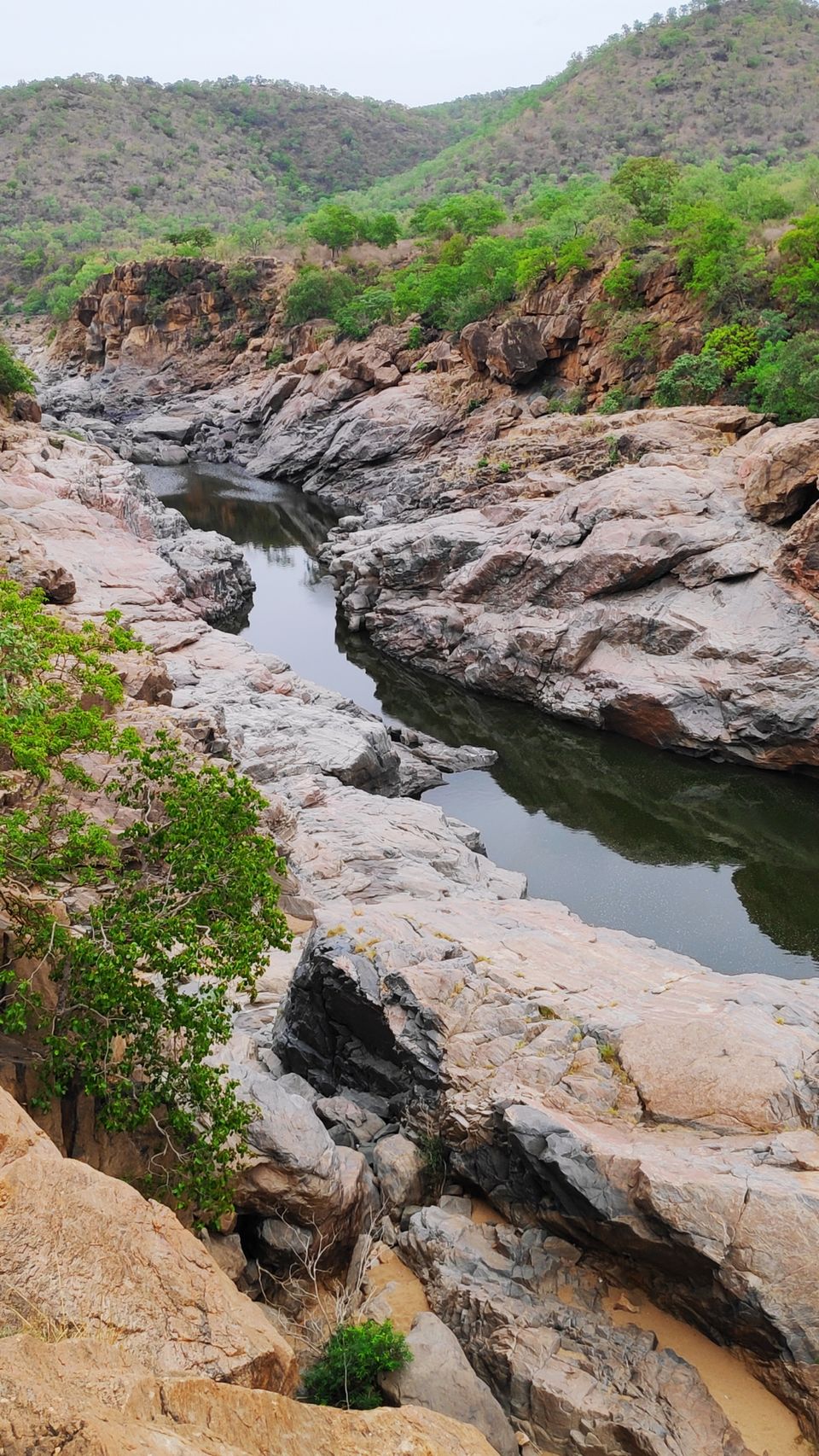 Good place for Picnic and one day trip with family and friends.
Mekedatu is approx 110km from bangalore. To reach mekedatu you can drive your vehicle from bangalore to sangama, after that you can go with regular bus service from sangama to mekedatu from 9:30AM. Sangama is the place where Arakavathi river merges with River Kaveri. From this point, about 3.5 kilometers downstream, Mekedatu is a place where river Kaveri flows through a deep and narrow gorge. These two are the must visit places for those people who want to relax amidst pristine nature as part of Bangalore trip.
Mekedatu means goat's leap in Kannada. River Kaveri flows into a deep and narrow gorge, so narrow that a goat could leap over it and that is how it got its name. It is said that a goat being chased by a tiger saved its life by jumping over the gorge whereas the tiger did not attempt to take the risk and abandoned the chase. When reaching the gorge the river flows ferociously onto the rocks sculpting them into some amazing shapes. The river Kaveri flows through a deep ravine of just 5-10 meter wide.
The best time to visit the place is between September and December. A diversion is required after Kanakapura (33 km) via Dodda Alahalli & Hegganuru towards Sangama to reach Mekedatu. Limited public transportation facilities from Kanakapura, preferably, take your own transportation. You can drive your vehicle up to Sangama. To visit Mekadatu, cross the river at Sangam on a boat and take public / private transportation to Mekadatu (3.5 kms).
There are some good shacks who serves delicious fish at very reasonable rate (must try).