I love to travel to new places that also have something unique to offer. Having lived in Northern India, the lush landscape of Meghalaya was very unexpected for me. Hence, I had been planning a trip to the state for quite some time. Eventually I got my leave and booked my flight tickets to Guwahati.
I travelled to Shillong and spent two days in Shillong and Cherrapunji. I was planning to end my trip but a local guy suggested that I should definitely visit Mawlynnong, as it is one of the most beautiful places in Meghalaya, and should not be missed.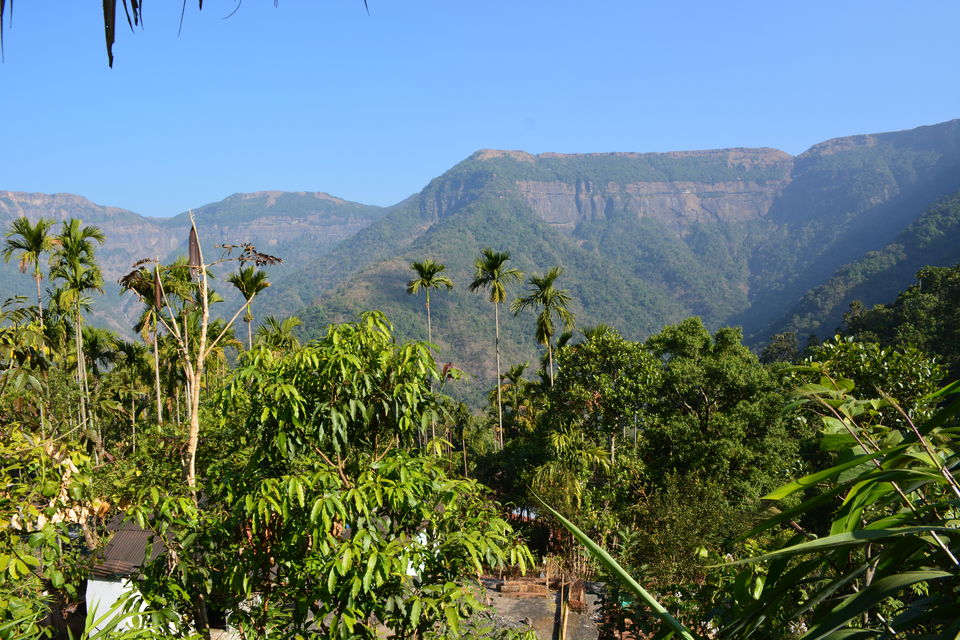 I was not very sure about spending another day in Meghalaya, but realised that since I had come this far, staying for a while won't hurt and so, decided to set out for Mawlynnong.
The smooth roads lead us through the East Khasi hills planted with arecanut and banana trees. Soon to follow were grasslands spread over flat hilltops. The sun shone bright in the month of December, but it was all pleasant and sunny at 23 degrees. I couldn't have asked for more. Finally, we reached Mawlynnong.
Neither the driver nor I had had breakfast, so he invited me to his favourite restaurant there. It was a small eatery offering authentic khasi dishes, with many of the locals enjoying the meal. This was the first time that I was enjoying khasi delicacies. My platter had sticky rice and chicken prepared along with potato. Leafy vegetables and dried fish made for delicious side dishes. Even though the chicken was prepared with the skin on, the flavours had made their way into the meat. I helped myself to many servings that demanded a stroll after.
Mawlynnong has a very beautiful root bridge. The natural ficus tree roots make up these bridges that are very strong and can withstand the weight of humans. In these regions receiving heavy rainfall, it is difficult for concrete bridges to last very long. But the roots only grow stronger with rain and sun. The locals tie these tree roots to form a bridge on streams. Over the years, they have built many bridges all over Meghalaya.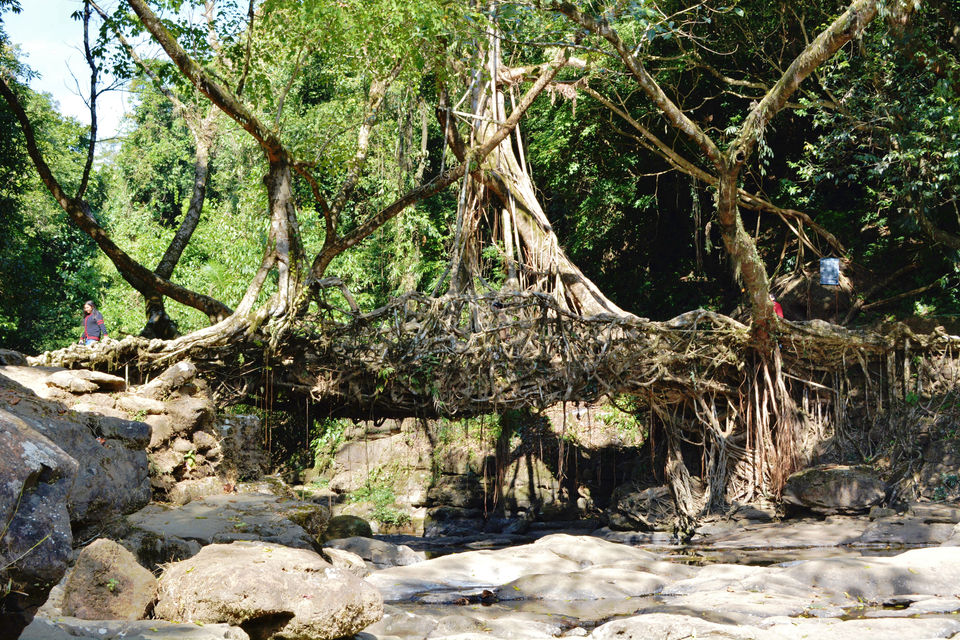 I walked around the root bridges and clicked some pictures. There was a small market near the entrance to the bridge where betel nut, locally produced pineapple, wood apple and mushroom logs were being sold. The bright oranges that grow abundantly on the sun-kissed khasi hills deserve a special mention. They make the place look like an orchard. Many pitcher plants can be found on the trail.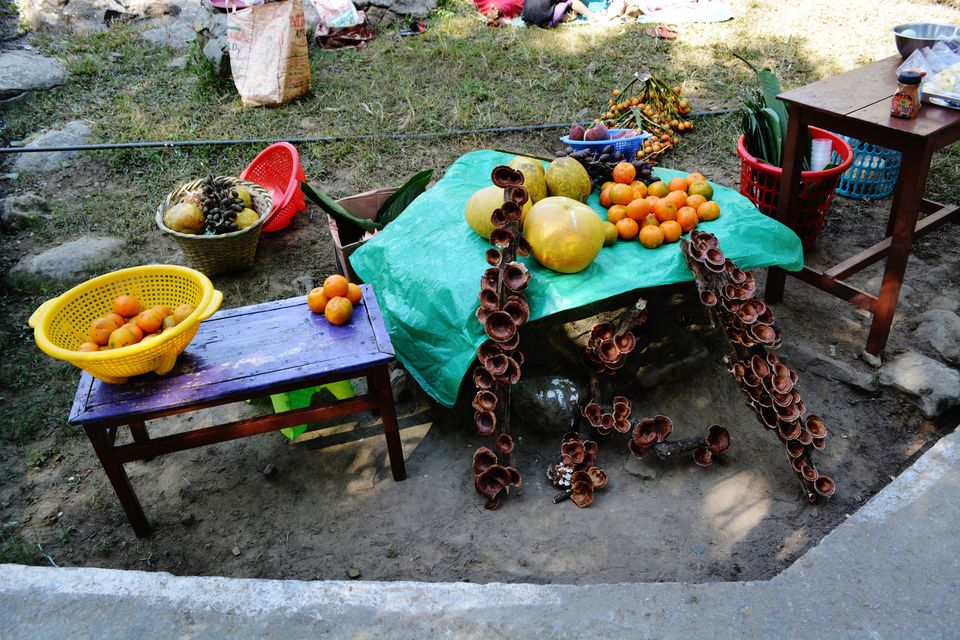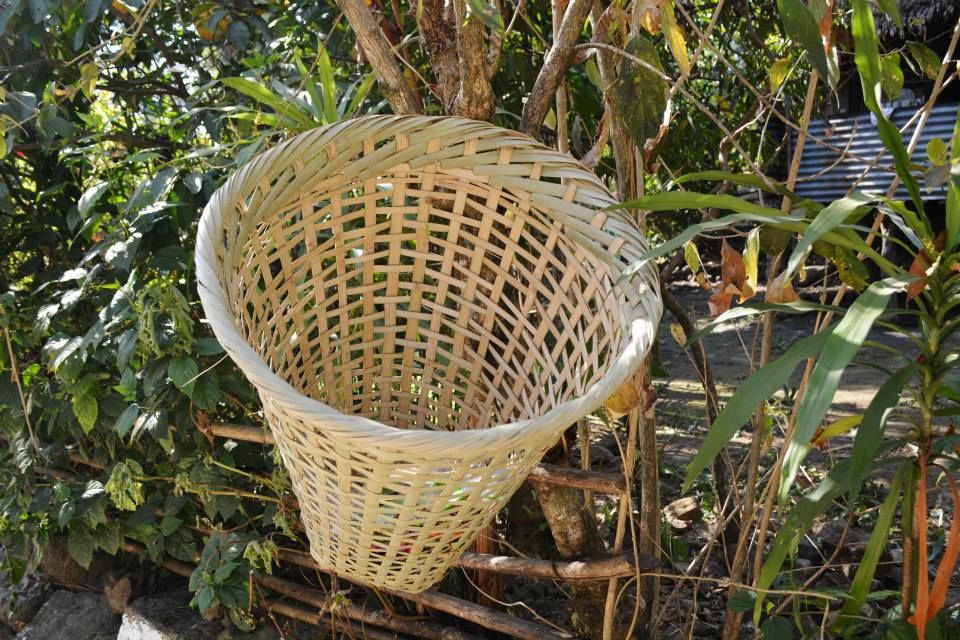 I moved along the streets of the village at every 100 metres and could spot a large bamboo dustbin. The residents of Mawlynnong are very particular about cleanliness, and they do not look at garbage as something that needs to be taken care by the municipality. There is a strong sense of community ownership of the space, and hence, they do not mind picking up garbage produced by any other local or tourists.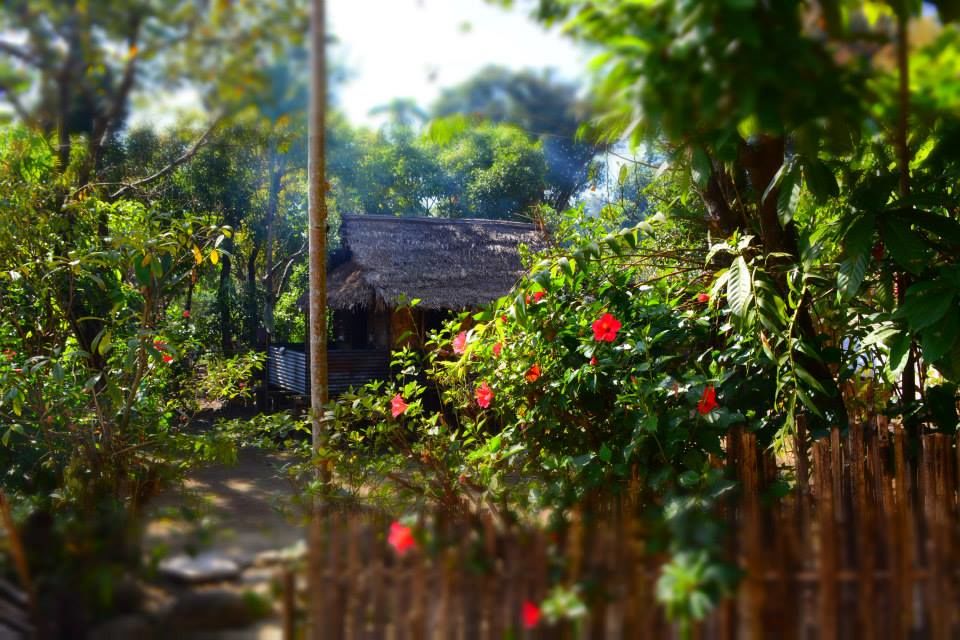 A tree house adorns the centre of this village. The ladder that goes up this tree is made of bamboo. Once atop, you get a bird's eye view of the vast green landscape covered with arecanut trees. On the far end you can see the plains of Bangladesh. Mawlynnong happens to sit atop a cliff looking at Bangladesh a few hundred feet below.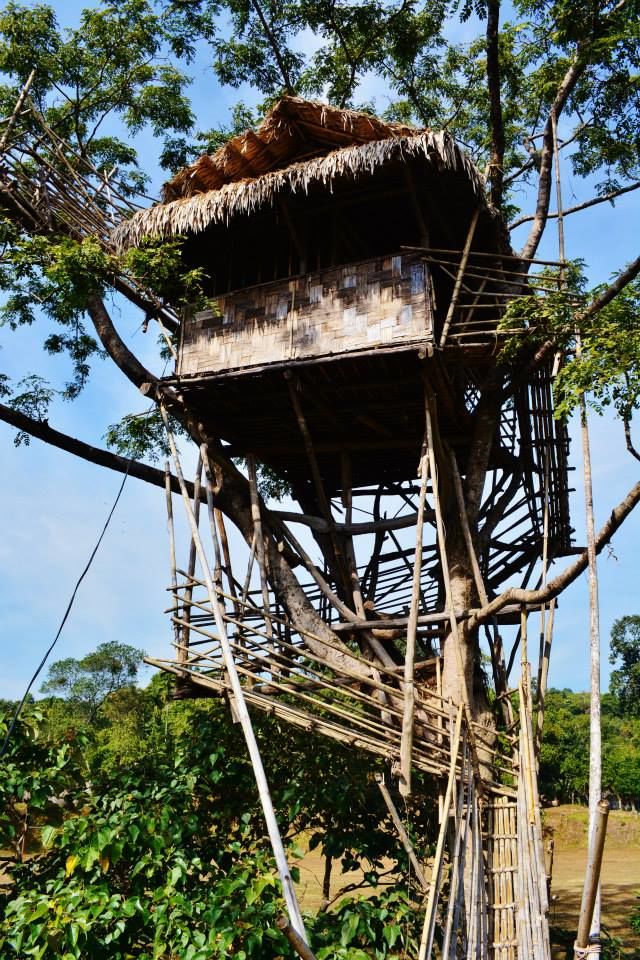 I spent about two hours in the picturesque village walking along the neat streets next to the huts. It was time for me to return now. But how can a trip be complete without some souvenirs? The common souvenir items that you can find here are bamboo beer mugs, betel nuts, traditional Khasi outfits and jewellery. I bought a beer mug and picked some oranges to gorge on on my journey back to Shillong.
Looking for more off-beat destinations to visit around the country? Check out Kitkat Travel Breaks on Tripoto here.
The readers are hereby informed that the views, thoughts, images and opinions expressed in the article belong solely to the author, and Nestlé India Limited assumes no responsibility or liability for any errors or omissions.