Heard a lot about this place and was curious about visiting it from past few years. Finally the arrived when hubby said that, for his birthday, we can go on an outing for a day trip. It was also his suggestion that we visit Lepakshi. He had already been to the place 1.5 years earlier with friends and was aware if the place. We have a toddler, who is an year old and loves being taken out.
Started the journey by 11 am in our self driven car. Drive by NH7 Bangalore-Hyderabad highway is in itself a relaxing journey. The road is good and has several eat points up until state border. We had pit stops for fuel and snacks. Followed google maps for navigation.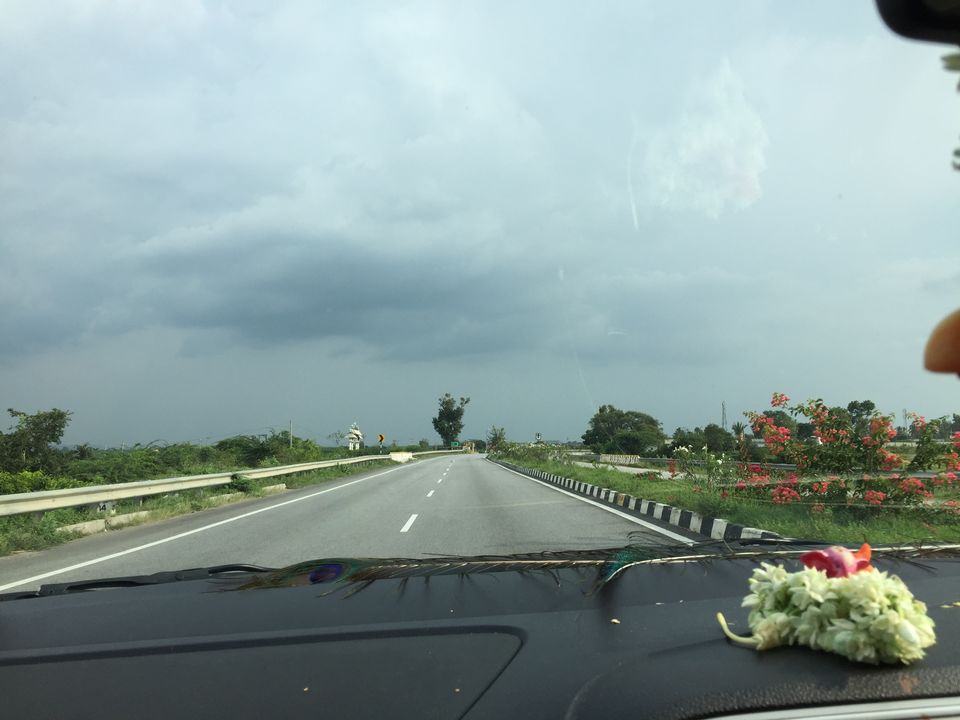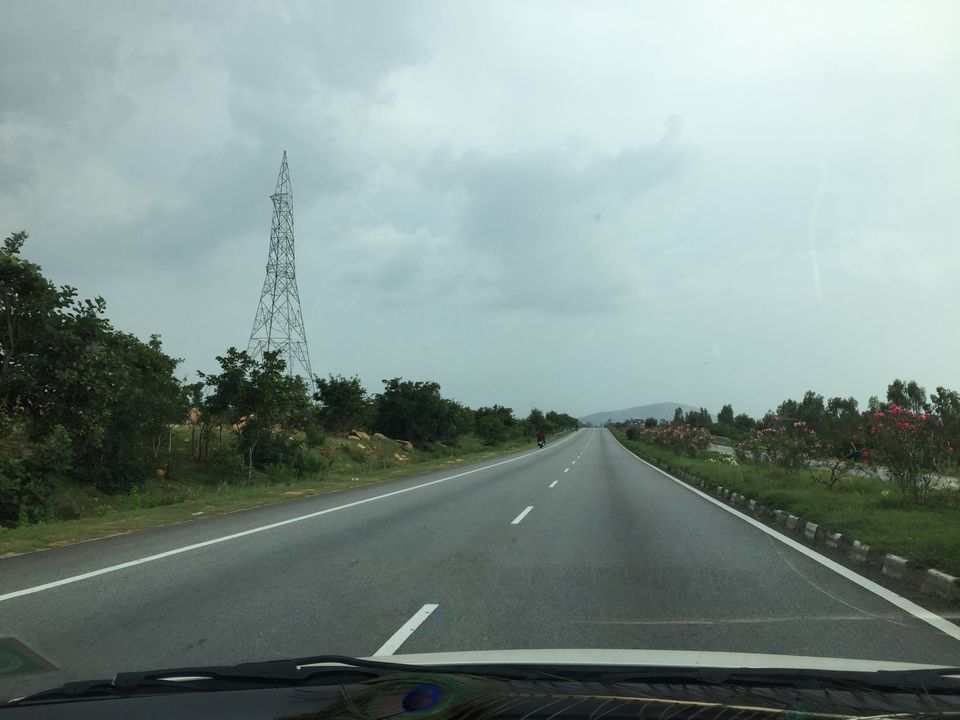 On entrance the big Nandi statue is on the right. It has green space around it. A little ahead to the left is the Jatayu statue. Jatayu theme park is coming up over there. Further ahead is the temple entrance. It has a parking area in the front itself.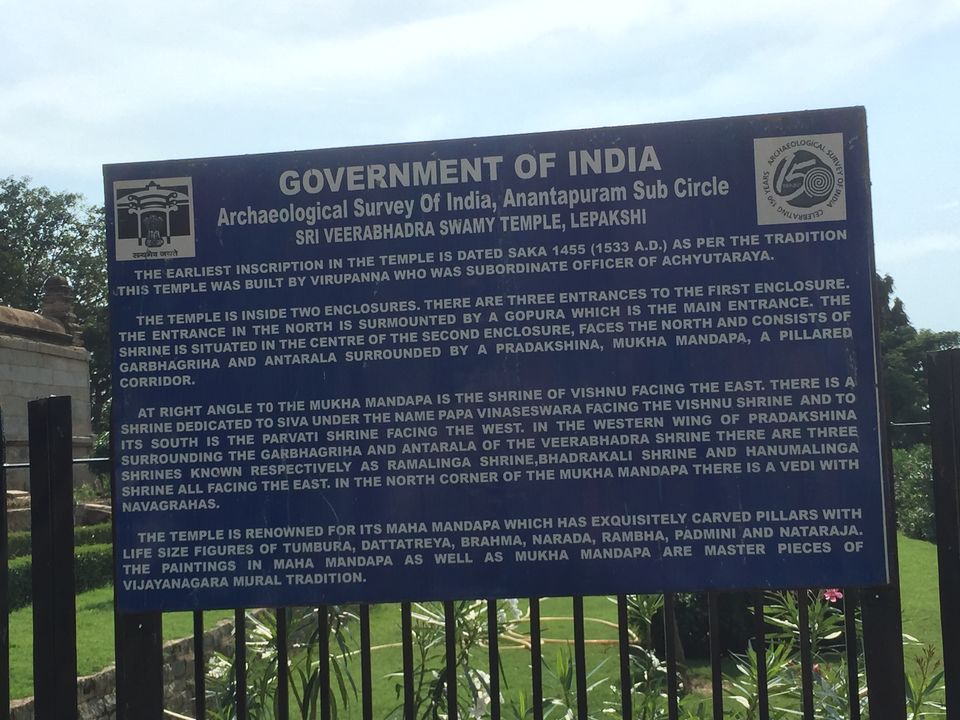 The temple is architecturally beautiful and can feel the vibes of old times as we enter inside. The priest of the temple invites with a smiling face, asking for the language of conversation. Explains the history of the temple and the mythological facts and lets us explore the temple.
The main diety is Lord Veerabhadra, with small temples for Lord Shiva, Hanuman, Lord Ram and Lord Ganesha within. There is a statue of Devi Durga on the pillars and it is one of the rare statues, that I have seen, where Devi is seen to be smiling.
Behind the temple, there is a big Shivalinga which is hooded with Naaga. Next to it is Ganesha temple . Behind that is a kalyana mandapa whose construction was stopped half way.
There is a foot mark of a big feet of a bird, which is said to be of that of Jatayu. In the epic of ramayana, while Ravana was abducting Seetha, Jatayu comes up to save Seetha and is hurt by Ravana. The hurt Jatayu comes falling to this place, waits for Rama and takes his last breath here.
On the whole a peaceful place for a day's outing and a must visit
Some snaps from the trip: