A wonderful place where a kid or a grown up can be amidst the nature and its wonders!! Away from the shor of the Bangalore city , this places offers a great experience to be among our fellow creatures on the land.
As the name says , its a Pet Sanctuary where you can get closer to the fellow beings. Its a wonderful place which offer an individual to touch and feel of pet animals, which is quite not possible in a Zoo.
Its a 2 acre farm filled with Pets rescued from different parts of the country. This place proves that Nature is the best teacher, unless you experience and feel you cant learn it completely be it in text books or on a digital tool.
This place is located from 30 KM from Bangalore and you can reach through Kanakpura road. Its located in Somanahalli Village, once you enter this village and till you reach Prani, you will be welcomed by range of Maize Corn farms and Coconut tress. There are no much sign boards , but trust Google and it takes you to correct point.
Its small , Its cozy and Its Young. Don't judge this place by the size of it, as its started a couple of years ago and there is tremendous efforts in making. But what we have to appreciate the enormous care being given to the rescued animals.
There is an entry fee of 400 (Which is basically used for the welfare of the animals , as this place is not a funded one).
The animal tour is a must. You will get to know about each pet and their story. You can touch and feel most of them. One of the best things you can gift your kid is Prani, The Pet Sanctuary.
The animal tour would start with a small are with pets like Hamsters , different types of Rodents , Fishes, Terrapins(Turtles who can live on both Land and Water, i didn't know this and it was a learning :P) and many more. Truly i cant remember all!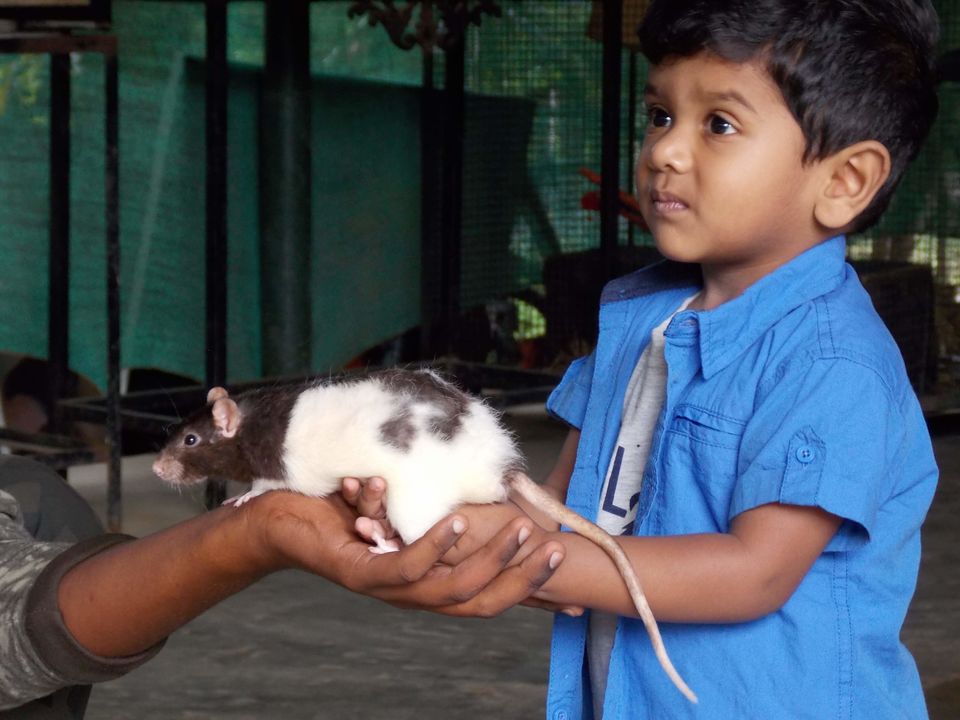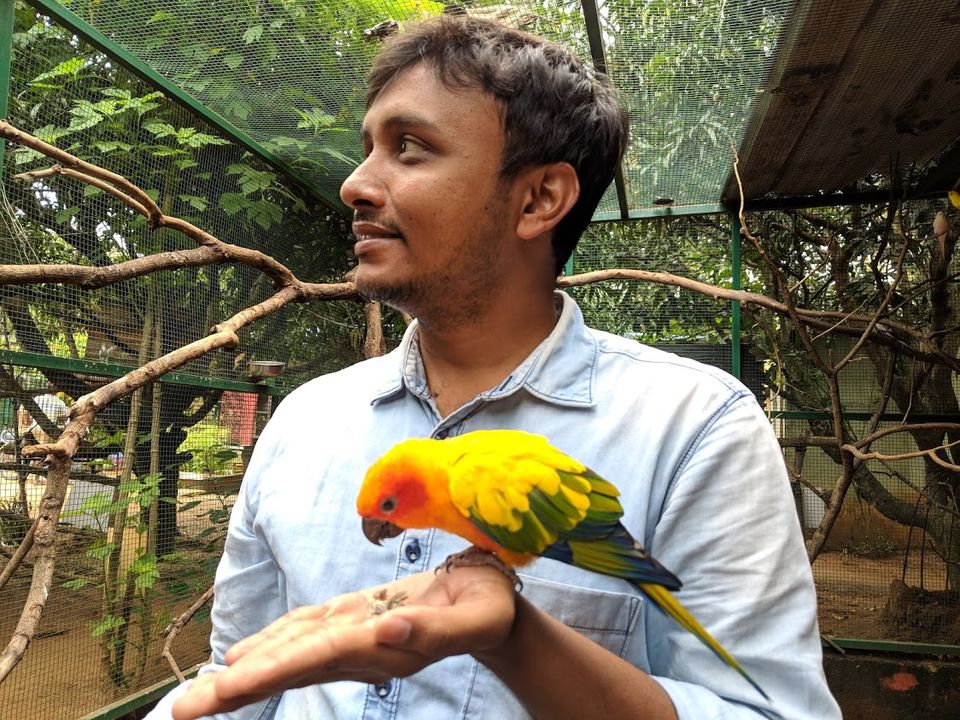 You will get to see more of animals like Horse, Emu, Ducks, etc!! Its a must visit place for a day trip from Bangalore.
This place have a nice Tree house for rest and they do offer Veg meals at a price of 150 rs per plate on pre-order. You need to order before 10 am on the same day of your visit.
#TravelwithApSid