Although I am the kind of person who loves to live in a peaceful town or a suburb, there are instances when I feel there are things that only people in the metropolis get to enjoy. One such thing I envy the most caught my attention in recent times. And this article is all about that.
Being a pet parent who likes to spend time with pets rather than humans, I always wish I could take my pet with me whenever I visit a lovely cozy cafe or restaurant. Cafes or restaurants that allow pets are a rare phenomenon in a town. However, cities are blessed with a handful of pet cafes and restaurants that let your pets accompany you when you are probably on a date or just visiting to have an excellent gastronomical experience.
That was more than exciting for me because my heart aches whenever I have to leave my pet at home. Nothing makes me happier than having my pet around in a coffee shop. It will probably be one of my favorite weekend getaway plans. Hanging out with my dog in a cafe has been on my bucket list for a long time. Likewise, many pet parents would want to do the same. To all those kind hearts, here is a list of pet-friendly cafes that you can visit when you are in either one of the cities:
Pet-friendly cafes across India
Pefe (Pets Emotion Food & Everything) - Mumbai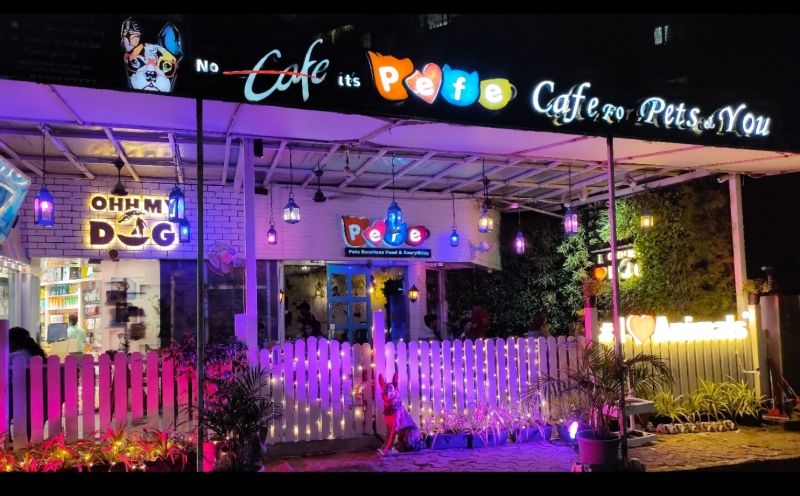 In a first of its kind in India, a pet shop called Ohh My Dog ventured to start a pet-friendly cafe, where not only the humans but their pets also get to taste good food. They offer separate menus for the pets and their owners. Plus, they have in-house furry friends for you to play with them. That's an additional benefit. Celebrities throng this place to celebrate the birthdays of their pets. Pefe is located right next to the Ohh My Dog pet shop (listed on ThreeBestRated® as a top-rated pet shop in Mumbai), so it is easy to buy accessories for your pet.
Throttle Shrottle - Delhi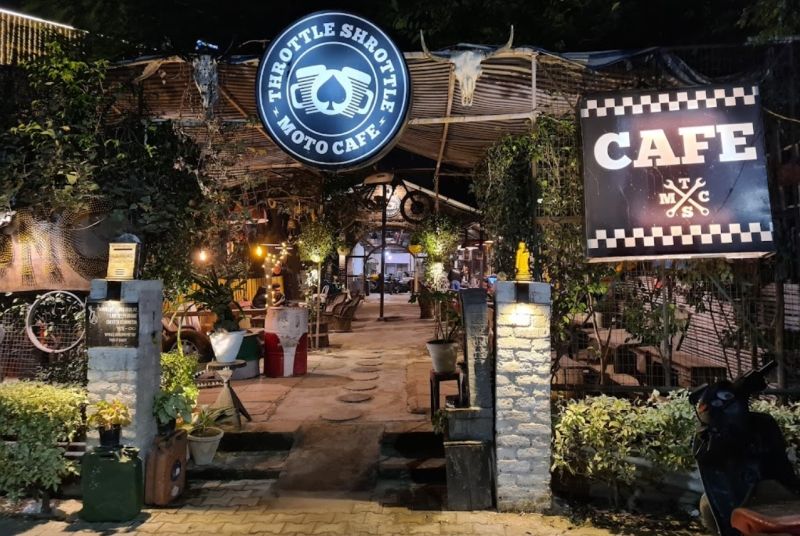 All the results for a pet cafe in Delhi on Google lead to this cafe. Throttle Shrottle is a biker cafe that has two in-house dogs to welcome the guests and make their day happy. Another best thing about this cafe is that it is open 24 hours daily. So, you are free to visit the restaurant any time of the day at your convenience.
The Green House - Kolkata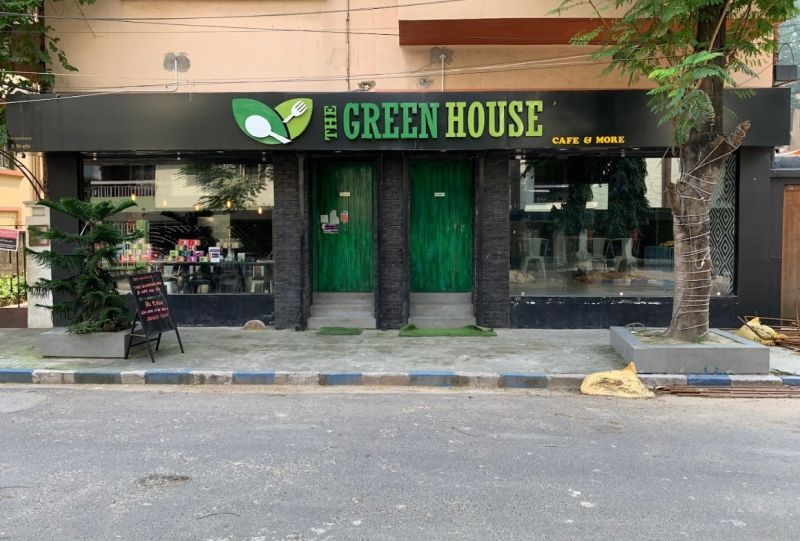 Pet lovers in Kolkata love this cafe for its ambiance, special pet menu, and pets. This place has everything to meet your expectation of a pet-friendly restaurant in the city. Also, it is the best place in the city to celebrate your pup's birthday. To know more about its services, visit - http://tgh-india.com/.
THERPUP – A Dog Cafe - Bengaluru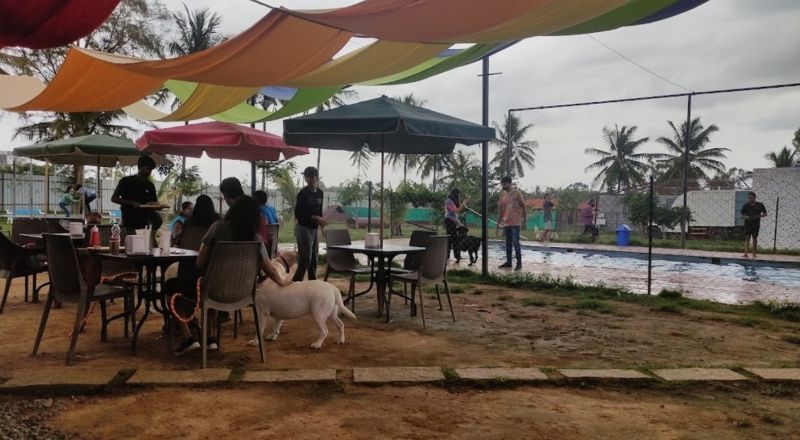 Next in line is Bengaluru's first dog cafe, Therpup. With resounding reviews on Google, it is one of Bengaluru's most loved pet cafes. From being greeted by in-house dogs to scrumptious food to satiate your hunger, Therpup stands atop the list of the favorite cafe for pet enthusiasts. The cafe also offers Training, Boarding, Swimming Pool, and Grooming for your pets. It could be your best weekend getaway.
Wild Garden Cafe - Amethyst - Chennai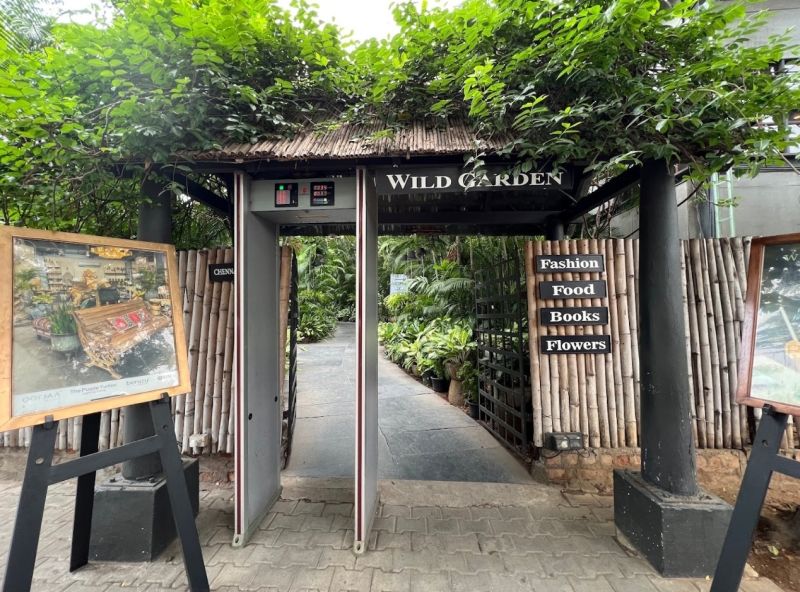 Last on this list, but the one that tops the chart of pet-friendly cafes in Chennai is Wild Garden Cafe. People throng this place for the experience it offers. Right at the heart of the city, you wouldn't expect such an eco-friendly heritage place to exist. It is a lush green cafe designed to welcome pets. Chennaites love this place for its ambiance, covered in the canopy of greenery.
Despite the ones that got a spot on this list, there are a few other pet-loving cafes in each city. It doesn't mean they aren't any good as they are not present in this list. It is just that I wanted to highlight the ones that are pioneers in this sort of cafe in the city.
Pets are family! It is fulfilling to see that there are people who acknowledge this statement and give us a chance to enjoy ourselves with our pets, even out of our homes.