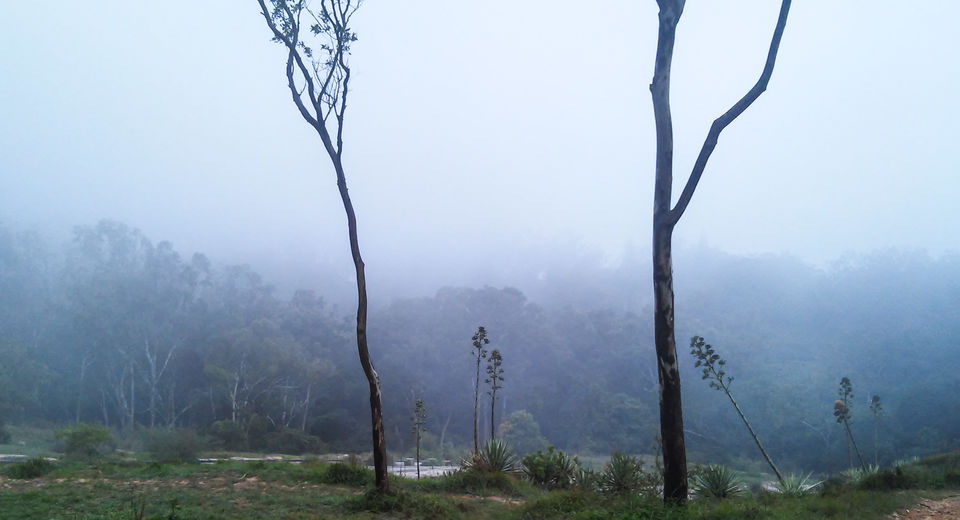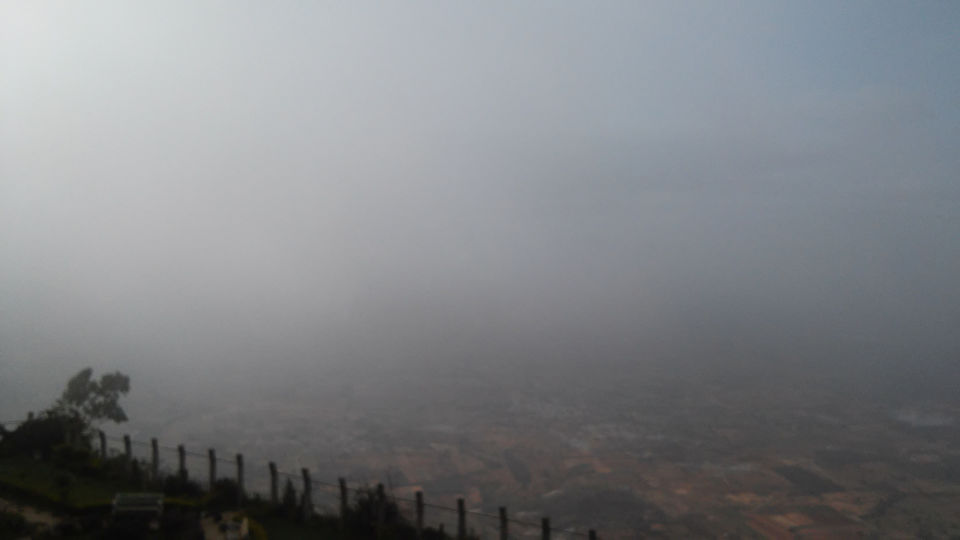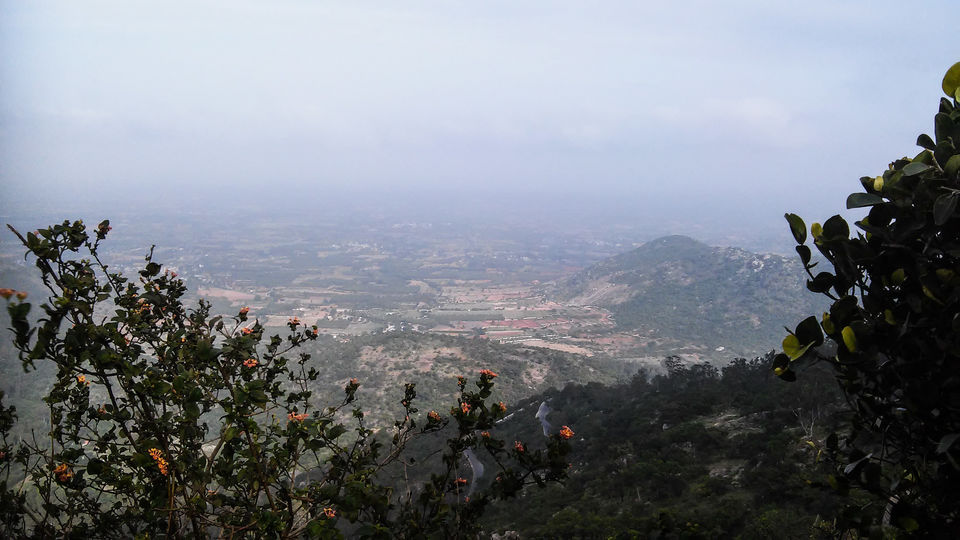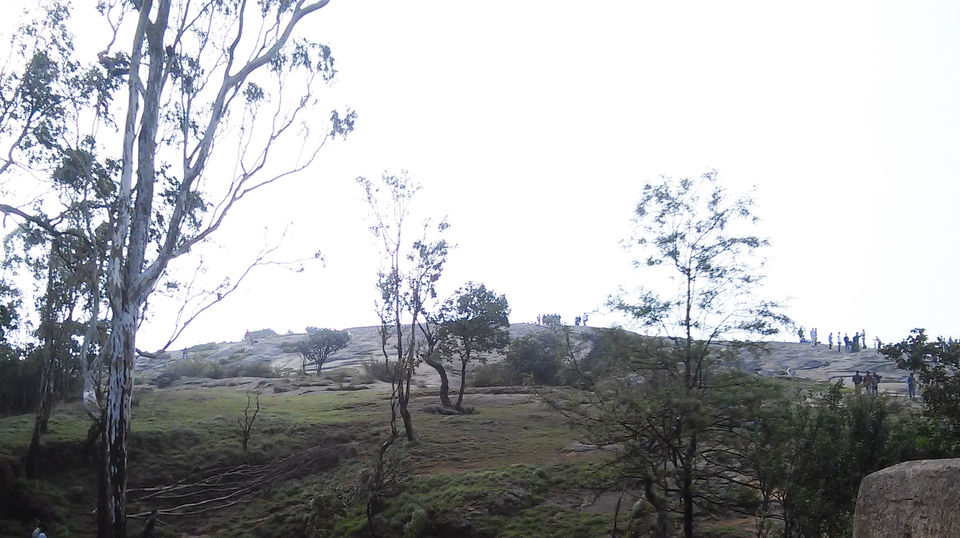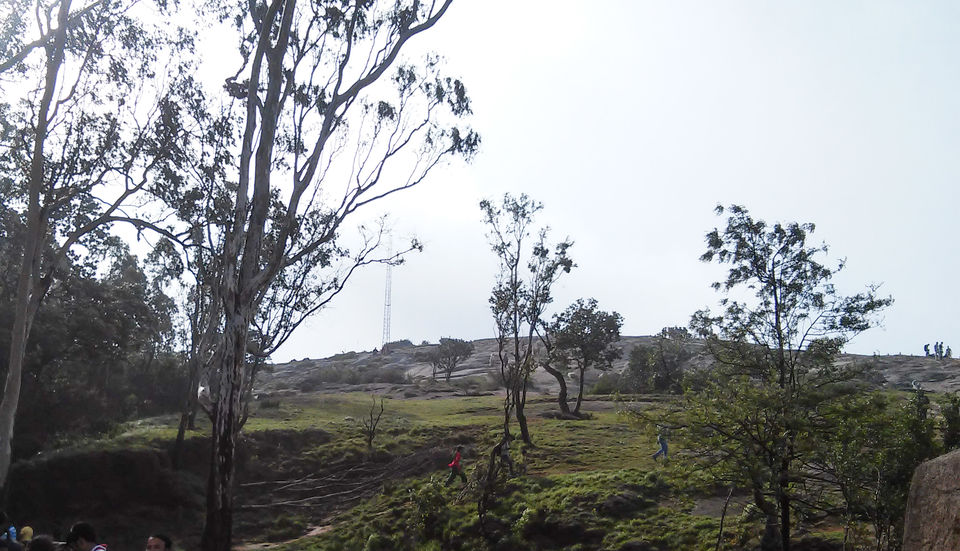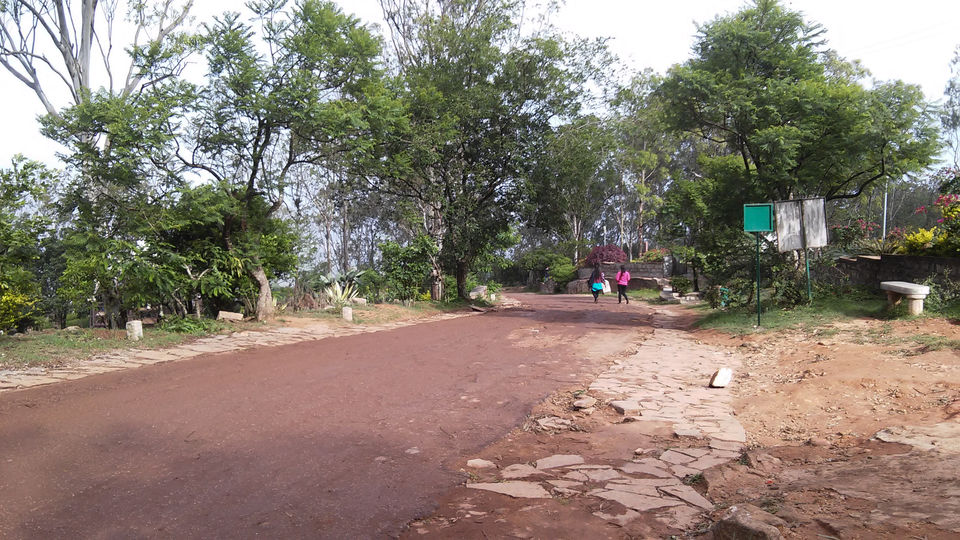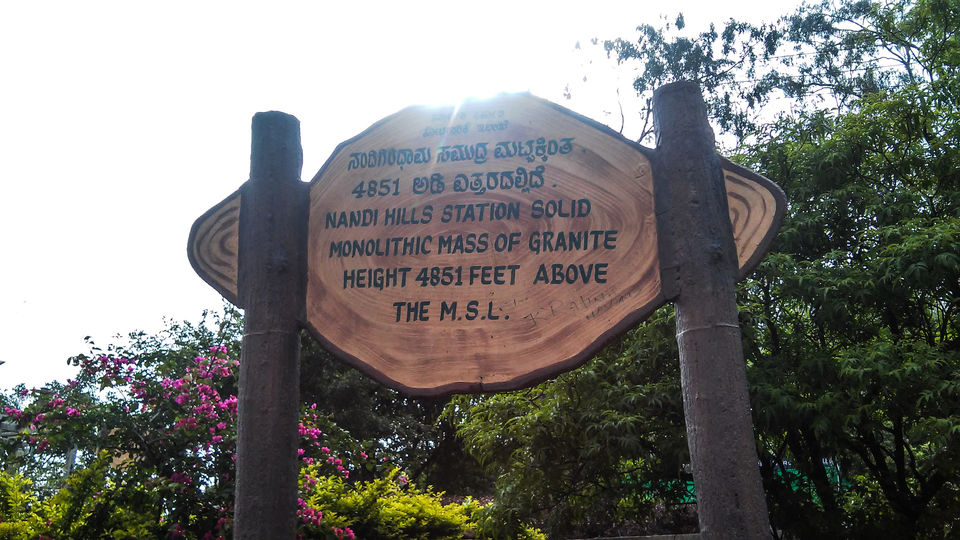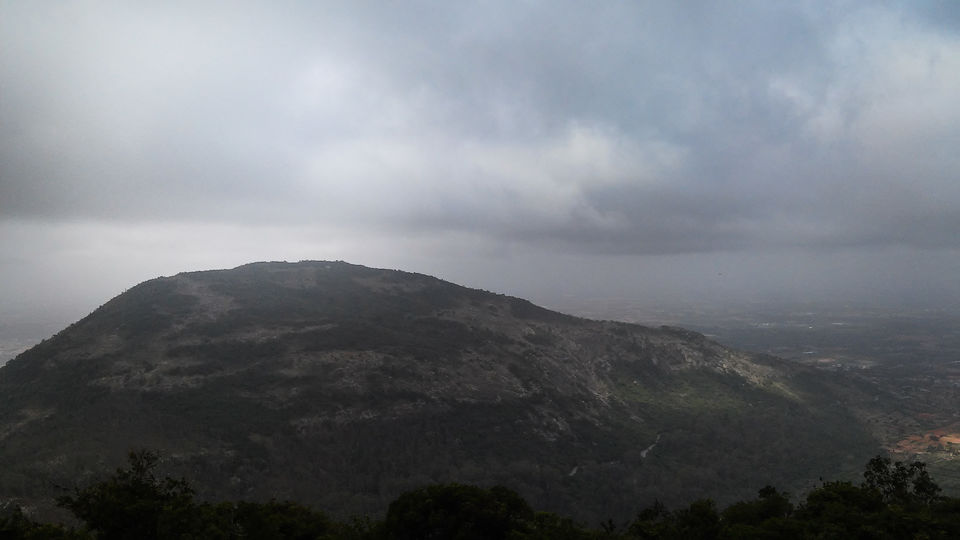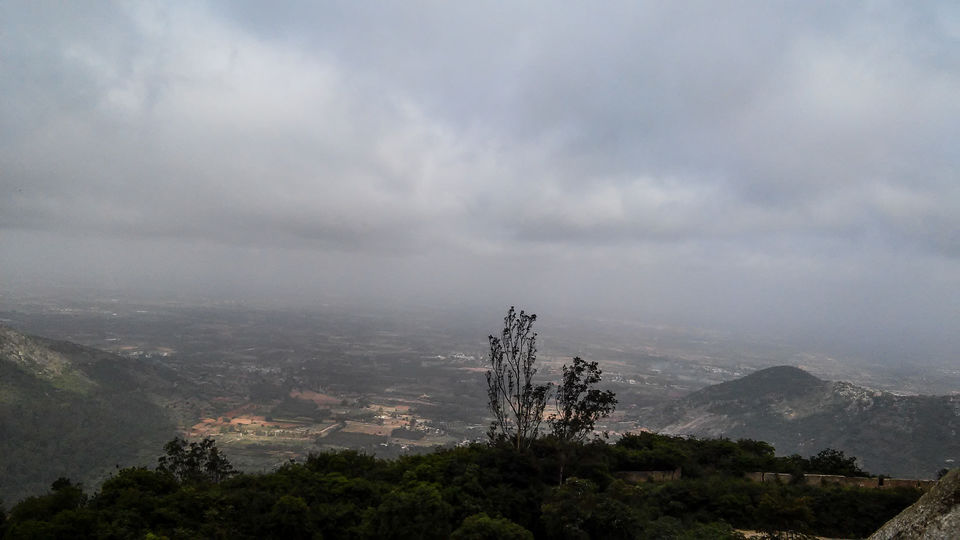 Road trip to Nandi hills was an unexpected but truly fun filled trip. I was on official trip to Bengaluru and coincidentally one of my friend's birthday was on Saturday. So after having a birthday blast at night we planned for a road trip to Nandi Hills which is located at 60 Km from her house.  
Early morning at 5 AM seven of us started our journey on bikes towards Nandi Hills. Fully packed under warm clothes we drove on Bengaluru roads enjoying the cool monsoon breeze. While we were driving Sun started rising and the sky was lit with varying shades of orange and blue. It was a magnificent site across fields. It took us one and a half hour to reach there where we parked our vehicles and bought tickets for sightseeing. 
It was a heavenly experience walking amidst clouds. Cold wind was blowing at such high speed that it became quiet difficult to stay put at one place. We walked through forest enjoying nippy monsoon air with the beautiful hazy view of the surroundings. We went to Tipu's drop, Sunrise point and hopped on to wooden machans. Once we were exhausted we took our bikes and drove back to Bangalore. On our way back home we stopped at a small dhaba where we had dosa's and tomato rice for breakfast. We returned to my friend's house by 10:30 and went straight to bed.