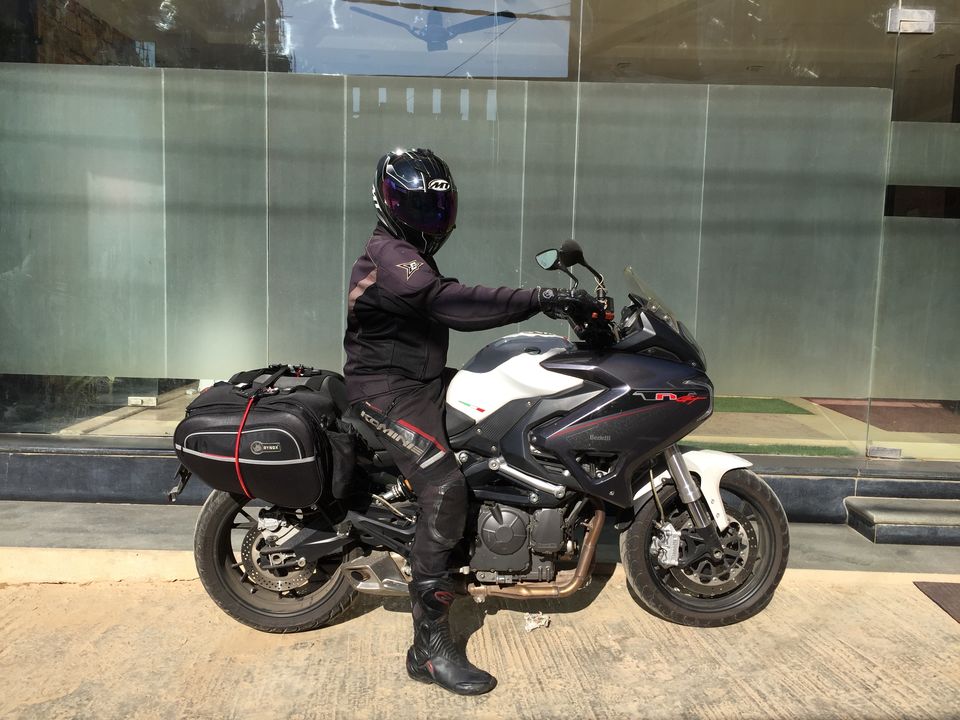 It all started with the long waiting wish to travel to Kerala if at all and only by road .
I had planned it 2 months in advance , as i had to adjust someone at the hospital to take my seat and it was a solo plan .
I did ask if anyone wanted to join me for this crazy Road trip on motorcycle which was over 3000+kms over 7 days , and the reaction from most of the people was expected.
Finally , juts before 7 days to leave i received a call from a friend that he was interested in joining . Well , initially i thought he was joking and i was not sure . Then i asked him , are you sure you want to come ? can you ride that long ? ..The answer was yes !!
3 days before leaving , i called up Anish and told him that we should meet and discuss about the trip and route , hotel booking etc .We were going to meet in the afternoon time in the city to discuss it , and however we ended up in the hills of Lavasa . Ha ha , thats crazy .. and yes thats exactly what i was looking for ..
Immediately i could connect well with Anish and after all the discussions and the route decided we headed back to pune .
The night before leaving for the trip , i was on call doctor doing my duty in the emergency department , i had this weird feeling of excitement and fear and mixed emotions about the trip . I came back home from hospital at 6 am , got fresh , i had my bags packed the earlier day and i had to load to onto my bike an dry the time me and Anish left Pune , it was 7 am !!