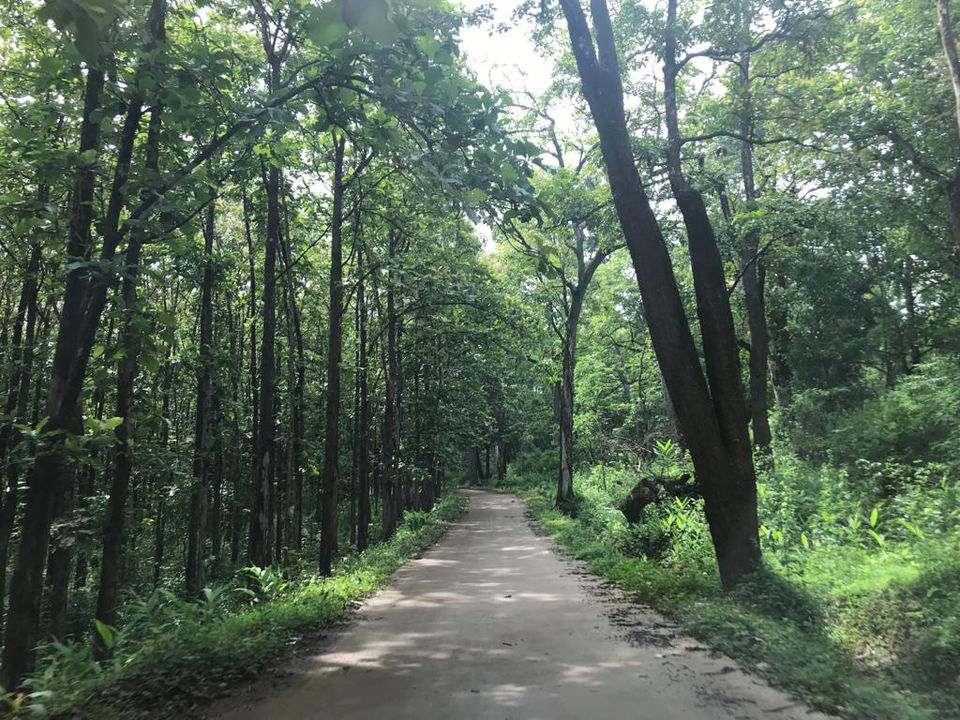 It was my first trip with bae after tying the knot with him, we were very eager to spend a holiday and it took us a while to get time from the daily routine, but yes, was worth the wait.
I and my husband being the travel lovers we are, we planned to go on a long road trip. A 2900 km long stretch covering lush green hills spread over the south of India. We wanted to stick to nature rich places hence the route being Hyderabad- Bengaluru- Munnar- Ooty- Coorg- Chikmagalur- Hyderabad. It was a 6 day trip planned suddenly, but we knew what'd be the places we love to spend some time at and were clear where to go.
We started from home somewhere around 5:00 am towards Bengaluru to stay by the night and head towards Munnar the next day, Hyd- Bnglr being a 575 km drive.
Food: We had our breakfast around 7:30 am at a road side tiffin shop and lunch in a dhaba. Normally I find road side small shops ( make sure the surroundings are clean and the shop is maintaining minimum hygiene measures) providing equally tasty and hygienic breakfast comparing to the restaurants and dhabas along Hyderabad and the surrounding highways.
Miss out: We wanted to visit Gandikota before reaching Bengaluru which is in Andhra Pradesh, but could not pull it off as changing the route would leave us tiring for the next day, hence we stopped at Nandi Hills.
Nandi Hills, a great option for a weekend getaway near to Bengaluru
Nandi Hills comes in Chikkaballapur district of Karnataka around 60 km before Bengaluru when you are coming from Hyderabad. It serves as a perfect weekend getaway to take some time out of the monotonous lives.
Not to miss the sunrise and early morning clouds. Though we couldn't watch it, loved relaxing in the garden at the top of the hill, with the panoramic views it had to offer after a 500 km looong drive.
The other things to visit at Nandi Hills are Yoga Nandeeshwara temple and few other things like the Tipu's Summer Residence, Amrita Sarovar etc.. which I did not find worth visiting, I suggest cycling over the hill top for the people who would love it.
You have some small cafeterias to get refreshments and one or two restaurants, well we did not eat there so I cannot say how the food was. But yeah, beware of monkeys...you have them all around.
After relaxing for a couple of hours over there, we went to Bengaluru to stay at the residence of my husband's friend. My husband met him after a long time, and the night was full of conversations recollecting the faded old memories and exchanging information about family and friends. The family was very warm and welcoming. Thanks to them, we had enough rest to kick start the next day.
Munnar: Kashmir of South India
There we go Munnar....The place which was topping our bucket list from a couple of months by then, we headed towards Munnar, crossing Karnataka- Tamil Nadu- Kerala Borders. We took the Hosur- Salem- Udumalpet route to reach Munnar. The entire route is sure to keep you busy with its amazing views.
Food: We started from our friend's place very early, had a heavy breakfast in Tamilnadu at Saravana Bhavan, on highway, a chain of restaurants, which offers tasty south indian food. We skipped our lunch but had the famous south indian strong coffee and banana chips which were really refreshing though it was post noon, at a local coffee shop on the Munnar- Udumalpet road.
On reaching the entrance of Anamalai Tiger Reserve which falls in the Tamilnadu- Kerala border, my excitement knew no bounds...I was so much overwhelmed that I was not letting my husband drive the car, and was requesting him again and again to stop the car so that we can enjoy the views, which he did not do as it is restricted to stop on the way within the forest area...OK understood, but yeah, I could not stay calm throughout the drive. The whole route is soooo good, I was just staring out of the window, sinking the beauty in to my eyes.
After crossing the border, Anamalai ends and Chinnar wildlife sanctuary starts....but yes as I told the whole drive....Anamalai- Chinnar- Munnar...it was so so so much refreshing with the forest views, hills all around and tea gardens welcoming us. We were driving slowly as we wanted to enjoy the drive to the fullest.
It did not take us much time to take a hotel on reaching Munnar. You have plenty of them, but in season which is Sep- Nov and Jan-March make sure you book in advance checking reviews on various sites. Also the fares depends on the season and availability of hotels. The one which we checked in, Eden Holidays was decent enough to come and take rest after a long day. As I told already, though the right time to visit Munnar are the early Winter and Winter seasons, I suggest early Monsoon as I can say for sure, if it was not July i visited Munnar, I would not enjoy so much coming here, Early Monsoon definitely adds its own charm to the place.
We got freshen up and went out to check what can be done. As it was late in the afternoon, the hotel's restaurant did not have anything to offer, we had some tea outside, bought some spices, locally harvested tea and home made chocolates at a local store, checked the local places like Tea Museum. The chocolates here are delicious and are worth trying, also the spices have a great flavour and aroma. Sun sets quickly here so we did not had much to do. We had our dinner outside and moved back to hotel to sleep early and wake up early.
Our 3rd day of the trip and the day we enjoyed the most...we went sight seeing a jewel in God's own country after having Appam- Egg Curry for breakfast at a local restaurant. Munnar offers a variety of things to do as per one's interest. You can go trekking over the hills to places like Top Point or go cycling enjoying the climate at places like Suryanelli and Marayoor.
You can also visit tea estates, learn ancient methods of tea making at places like Kolukkumalai Tea Estate (one of the many estates), visit the spice gardens and Chocolate factories near by. Getting a retreat at a ayurvedic spa is also refreshing, which you can find available at various spas and resorts.
Well what we did.....We first went to the Top Station, around 35 km from Munnar, on Munnar- Kodaikanal road which is considered to be the highest point in Munnar, the whole route gives you a pleasant experience, tea gardens everywhere, rolling hills and breathtaking views. You can also go camping over here. Also, we could get strawberries, freshly made strawberry jam, fresh carrots on the way. Fried cashews are available everywhere here.
When you see the clouds moving towards you and feel the cold, you forget the rest, the views all around are jaw dropping. We are lucky we went in 2018 which is the blooming year for Neelakurinji after 12 years, were able to spot the flower at some places( my husband found them with the help of a local person and gave it to me) and the view if if is all over the hill would be heart throbbing, I can visualise it though I could not see it.
We spent some time over here and drove back towards Munnar. We stopped at the Echo Point where you can hear your echo over the river which is fun and the view is very cool.
We also stopped at Kundala lake which is very scenic, you can also go for a boat ride here, Other places are Rose Garden, Ervikulam National Park where you can spot Nilgiri Tahr and other flora and fauna. You have many other places near by like few view points and water falls, you can chose what to do as per your interest.
Near the Echo Point, you see few local shops where you can shop from, things like chocolates, wine and essential oils made with different herbs. We went back to Munnar, had our lunch at Saravana Bhavan and went driving over the hills, we were not particular about where to go next. We chose to drive to the near by villages, saw few waterfalls on the way and enjoying the nature, called the day off. We had our dinner at the Hotel's restaurant itself, the food was average. Munnar gave us amazing memories to cherish.
Miss Out: I wanted to see the 112ft Adiyogi statue in Coimbatore on the way but found out that it is around 30 km away from our route and exhaust us by the time we reach Ooty, so had to take it of from the list.
Ooty: A disaster for me
After Munnar, we were confused to decide between Ooty and Kodaikanal, We started off to Ooty from Munnar around 6:00 am. We had to take the same route...Chinnar- Anamalai to go to Ooty via Coimbatore.
Food: We stopped at a mess providing home made food to have our breakfast after Coffee at Munnar. The food was delicious, We had Dosa and Pongal over there. After driving for a while, before reaching the hill road we wanted to have our lunch, stopped at a restaurant which looked very good. We chose to eat Sambar rice which we hardly could eat.
The route to enter Ooty from the foothills, say from Mettupalayam to Ooty, was a narrow busy road. We had to drive very slowly and horn at every corner, the local govt. buses were moving to and fro in the route, it was very tiring for us to drive, we stopped by a coffee shop on crossing Coonoor, to rest for a while, had some refreshments and started again towards Ooty. Coonoor is also a very good place to visit. Our hunger, the traffic through out the route, argument with an arrogant local person, all together messed up our mood. Add- on was the local tourist stalkers everywhere, making out money in different ways. The shopping sites were very chaotic, I did not find anything worth the price they offered (woolen garments), I would prefer going to a branded store in any city and getting them instead. The only place I found reasonable was Tibetan Market though it has very less to offer.
Probably not the place but the experiences we had on entering Ooty, made us feel it a disaster, and were not at all willing to stay back there.
Our next stop was Mysore to take rest in the night. We hardly spent a couple of hours in Ooty after driving almost 7 to 8 hours to reach there. The compensation to all that happened since morning was the drive from Ooty to Mysore.
It was a crazy drive for us. We had to reach Bandipur National Park before it is 7 or 8 as they might close the entrance after that. It was raining heavily, the road was narrow and it was the time of sunset. We could not even stop though we wanted to as there was no place where you can park a vehicle and stop through out the route till the National Park except a village or two which come in the way. The forest was very dense with long sandalwood trees everywhere, was amazing experience through out the drive.
Excitement hit us when we entered Bandipur National Park. As soon as we entered the park and drove for one or two kilometers, just when the sun started disappearing, we could spot wild elephants...a mother, father and a baby elephant, I don't know why, but even now I feel very emotional thinking of that moment...the elephants were so close to our car, i forgot that they are wild and wanted to stop and go near them..my husband stopped me:P, and also we spotted Deers and Bisons along the way, which was really crazy for me..but I could not capture those moments.
By around 10:00pm we reached Mysore, I could visit my Uncle(Bestie's dad) who works in Mysore and stays alone due to his transfers.... the chicken curry he served us with rotis and rice was delicious and filling after such a long day. We ended the day talking about various things and having a sound sleep.
Coorg, left us mixed experiences..
We took leave from my uncle the next morning, and started to Coorg. The drive was relaxing.. had some tea on the road side and moved on. We have been driving for 3 days with intermediate stops, so wanted to stay back and relax at Coorg for a couple of days and return home. As we've been to hills from past 3 days, we were not interested in the clouds or the views rather, wanted to do some activities like trekking, or a walk in to the forest. We also considered a home stay for the next 2 days to relax....but things took a turn. Activities like trekking and river rafting were not being held due to the climate for next few weeks. The timings for a safari in to Nagarhole national park were not suitable for us. Also, the roads were so misty that you could hardly see anything in front till 11:00 am. Seeing all this, we wanted to try things at Chikmagalur.
Before that, while coming to Coorg from Mysore we visited Abbey Falls and went to Golden Temple on the way to Chikmagalur. Abbey falls gives you a refreshing experience and Golden Temple is a one of its kind Tibetan Buddhist Monastery in India. The ambience of the place lets one peek in to the spirituality hidden within themselves. The other places to visit are Raja's Seat, Madikeri Fort, Raja's Tomb etc..., Raja's seat is a small garden giving you valley views. We were not in to other things as we've been travelling in the same kind of regions continuously now. You can buy coffee here.
Food: We had breakfast in Coorg, at a restaurant, the regular Idly- Vada- Sambar which is common in South, later after starting from Coorg, on the highway, we had our lunch in the late afternoon at A2B, A2B is also a very good chain of restaurants in Tamilnadu offering a wide variety of menu to choose from.
Chikmagalur: Roads not taken
Well, what next? we reached Chikmagalur in the evening, booked a hotel and took rest. There are many things which can be done here. You can visit water falls like Hebbe Falls, Jhari Falls, Kalhatti Falls, Kadambi Falls etc..., go trekking to peaks like Mullayanagiri and Bababudan Giri, Take blessings from Sharadamba temple and other temples, do camping, but every place is in a different direction( most of them), so choose wisely what to be done, if you have less time in hand. Also you have variety of home stays to choose from, if you just want to be lazy and relax amidst nature at its best.
Safari was the only thing in our list as we had only one day in hand. And we couldn't even do that, I had a conversation with forest rangers at Bhadra Wildlife Sanctuary to see if they can take us in to the wild, which they told might happen only if we wait for 4 to 5 hours over there doing nothing at the entrance, nor we can see other places instead of waiting as they are very faraway. Here you cannot go safari on your own in to Bhadra, only Forest Rangers take you.
Food: On the way to Bhadra Wildlife Sanctuary we saw a small shop serving breakfast, (We hardly found any places to eat after a certain point from City) and stopped there. We had Neer Dosa with Coconut Chutney, which is famous over here, and it was tasty.
So, we thought of driving to Mullayanagiri peak via Bhadra Wildlife Sanctuary, after confirming with the officers that we have a not-so-bad road going towards the peak. Here comes the twist. Thanks to Google maps( A friendly suggestion: not to trust google maps all the time, there are many places which are still out of its reach), it showed us a road which is normally not being used to reach the peak, The road was damaged, most of the route only consisting of rocks and mud and a careful and experienced drive is must. But yeah, it was thrilling for us, we didn't knew whether we'll reach the peak or get stuck in between, no phone signals, no connection with the world, we hardly know what to do if something goes wrong. There were few turns which were so narrow, we literally felt, may be it is the end of the road in the middle of the hill, also it was very difficult on that road if we want to reverse the car back. Luckily we made it up till the peak , the road was joining the route to Mullayanagiri before a half an hour drive to the destination.
The risk taken was worthy I would say, Why? It made us go so close to nature, everything at its best, coffee plantations all around, hardly one or two houses here and there letting us think, ' Damn, how do they live here?', a clear view of all the mountains, and that too at such a height, the shrubs and small trees dancing to the wind and no human chaos to disturb it....I loved it, The drive is unforgettable, gets me goosebumps even if i think of it now....
We collected many memories on the way to Mullayanagiri and reaching the peak was no disappointment....the pleasure continued......clouds passing through your faces, a temple at the peak, beautiful views all around, was a perfect end.
We closed the trip by visiting a lake in Chikamagalur, Google Maps again played with us, this time, it was not a route which can be manageable, rather a walkway where hardly a man can fit.....we relied on locals, searched for a route which again tested my husband's skills..however yes, we reached Hirekolale Lake...
The lake is midst serene beauty all over, giving a beautiful view....spent some time over there relaxing after the crazy drives we had for the day.
Later, we headed towards the town, had food at a local restaurant, went Coffee Shopping, went to Coffee Museum, checked the industries where coffee is processed and back to hotel. Our plan was to take rest and check out in the morning to start back to home, we had some bad experience over here, the hotel manager wanted us to move to a different hotel of his so that he can use our room for a bulk booking he got for a marriage, had arguments with him, we don't wanted to waste time there as we completed the trip....started back to home.
It was another story again...it was around 5:00pm , we had to take some village roads in the night to reach Anantapur, it was pitch dark and was a BUMPY ride. Tired by then, we looked for a dhaba, had food, checked with the dhaba person and confirmed that it is safe to stay for the night, had our sleep in the car itself. We started around 6:00 am from Dhaba after having tea and reached home around 12:00 pm.
A peep in to the Western Ghats, we did not do everything- everywhere, confined to things which could be done at the moment, as per the situations. Few bad experiences here and there but a great trip with many memories for lifetime...
Happy Travelling!!
Frequent Searches Leading To This Page:-
top coorg holiday packages with family, ooty tour package from kolkata, ooty tour package from kochi, ooty tour packages from kannur, ooty tour package from lucknow,