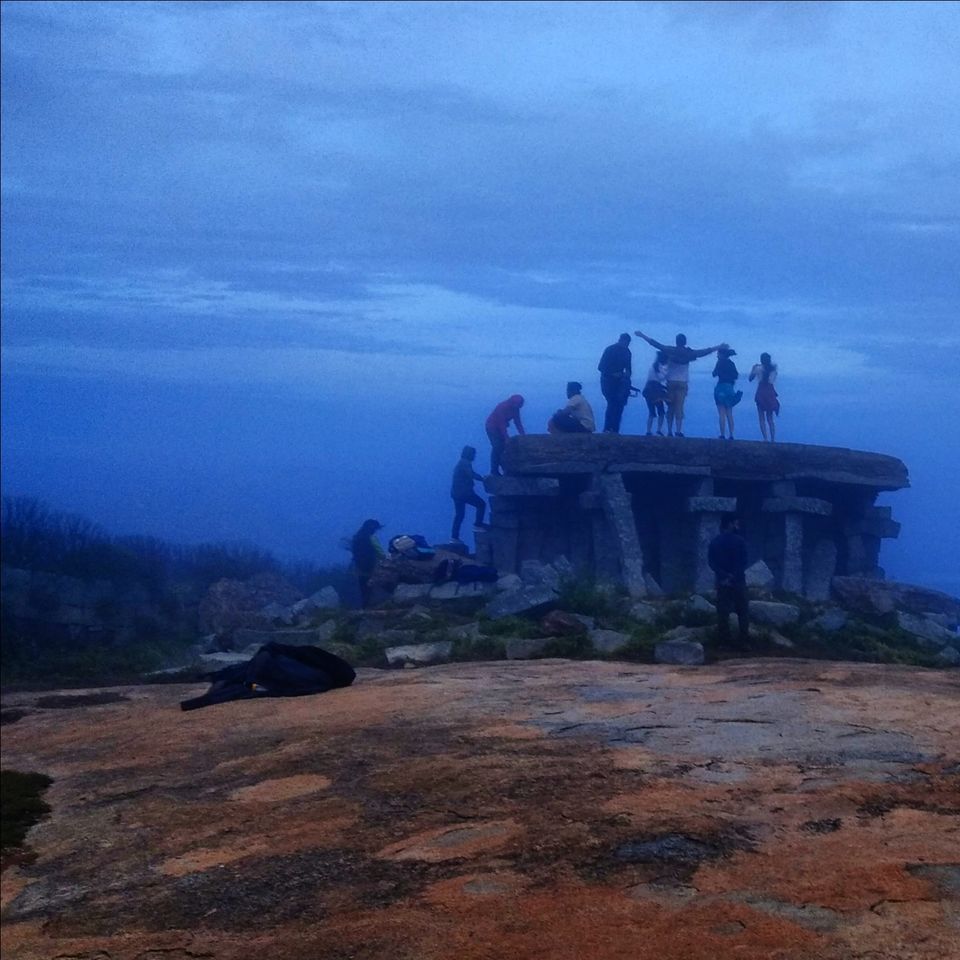 No matter how many motorable roads they build through the hills and mountains, if you really want to soak yourself in nature and explore every nook and corner, trekking is the best option. In this Skandagiri trek I met a guy who said, "Trekking is an addiction." It's true. Once you've taken the road, there's no going back.
Skandagiri night trek is the first night trek that I took and I'll give you all the reasons why you should take it too.
WHERE
The nearest station and bus stop is Chikballapur in Karnataka. A lot of people visit the place as it's very close to Bangalore. In Chikballapur there are seven ranges that you can visit including the Nandi hills. But if you are in for a little night adventure and want to find yourself among the clouds once you reach the top, then Skandagiri,also known as Kalavara Durg, is where you should be.
WHEN
The trek opens at 3:30 am. At that hour of the night you will not find any transport, so it's recommended that you either bring your own vehicle or book a car or auto beforehand. There is arrangement for parking at the base point.
BOOKING
You'll need passes for the night trek which you can either book online or you can book at the spot from the forest office, at the base point, which will also open at exactly 3:30am. Cost for each pass is ₹250. If you're booking online they'll charge you a gst over this price (but you can skip the line for passes if you book it online).
Flash your ticket to the guard at the first barricade, he'll let you in and tell you that you have to take left from the next barricade. That's where the real road to Skandagiri begins!
THE TREK
Basically there is no well paved road. You'll have to figure out the ways through the rocks, find your path and carry on upwards. Try to wear trekking shoes which will help you with the grips. And do not forget flashlights. Even if you do forget it, you can buy it for ₹60 from a man at the base point who will also have biscuits, chips and water bottles. Buy all you need from there because once the trek starts none of these will be available until you come back to the base again.
The 5km long trek will take you through some tricky terrains, some steep areas and through the ruins of an old fort. The path is not very easy but it is also not difficult if you're careful and determined. Do not carry extra baggage, take only the essentials which will also include a jacket as it will get very chilly once you reach the top at some 5000ft and are surrounded by clouds.
Although it is a sunrise trek, the peak is known for being the abode of clouds and you'll find yourself above the clouds. It's one of a kind.
I can promise you one thing that this 4 to 5 hours of trek (ascend and descend) will be totally worth the view.