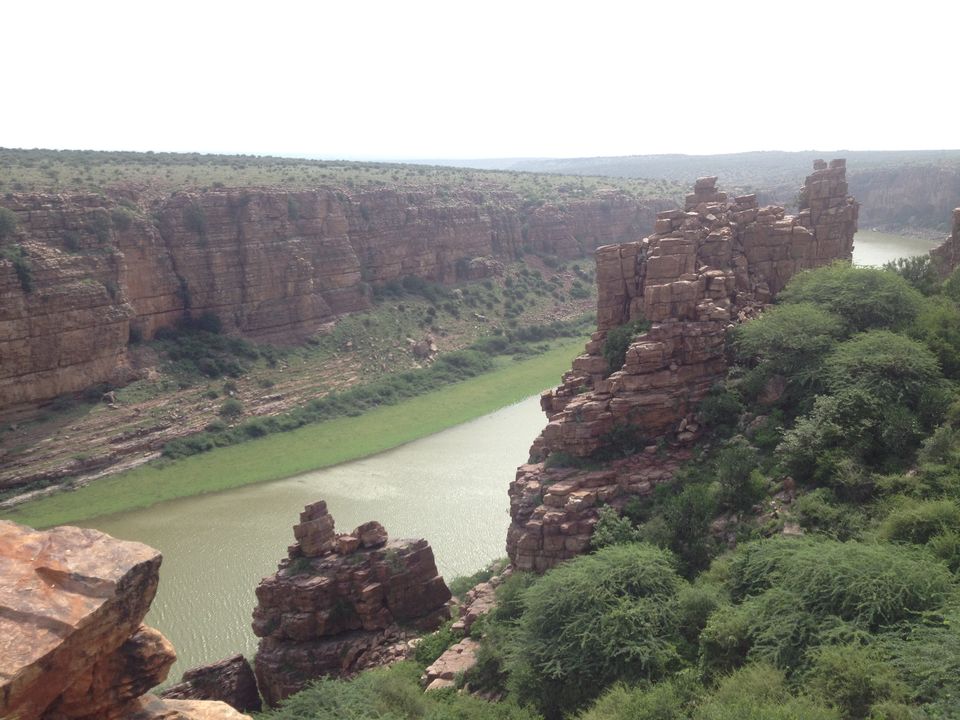 Have you heard of it?? I think so. If you are in the Southern part of India then definitely you must have. It's being said to be the "Grand Canyon of India". But what is in a name as Shakespeare said – correctly so. The name won't do much justice to the beauty and ruggedness of the place. If you haven't then now you have heard of this place!!
Being in Bangalore for nearly two years, I saw this place when I was about to leave Bangalore. That means quite late. Otherwise I would have definitely come here again. Another time for sure!!
How I travelled?
Took a KSRTC bus from Bangalore to Jammalamadugu. Reached at about 4am in the morning. Had to wait till 7am, for the local buses to run to Gandikota which is like 16 km or nearly one hour. But you won't find any other means to travel from there If you are using public transport. So travelling by public transportation ain't that good nor accommodating. Finally at about 8am we reached Gandikota. On the way you can see a wide landscape adorned with wind mills. I didn't know till then that the area is a good producer of wind energy. Just 10 minutes ahead of the entrance to "Gandikota Fort" and surrounding area on the roadside to the left is the Andhra Pradesh state tourism office and guest house.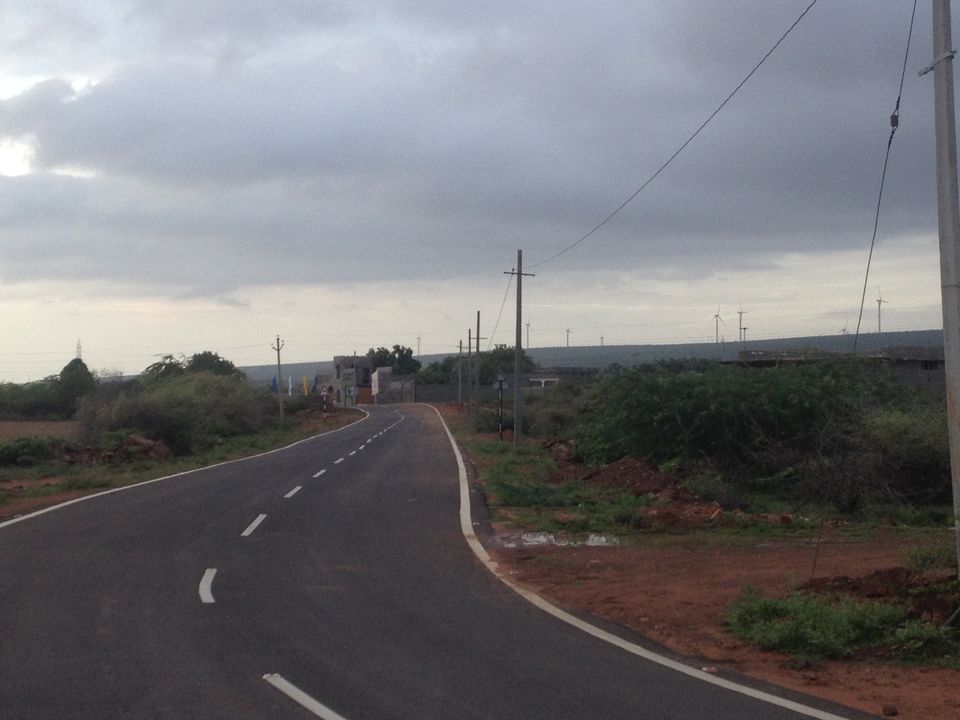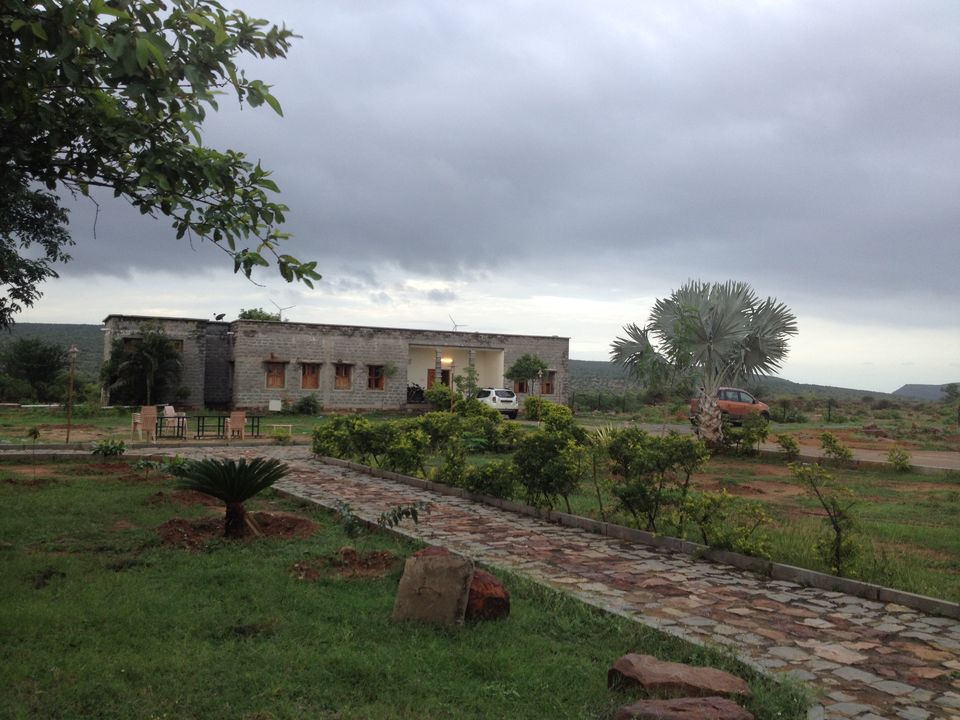 Unfortunately I couldn't take a picture of the entrance to the resort, which I remember is called Harshita and is the only resort/guest house in the nearby area. So it would be difficult to miss.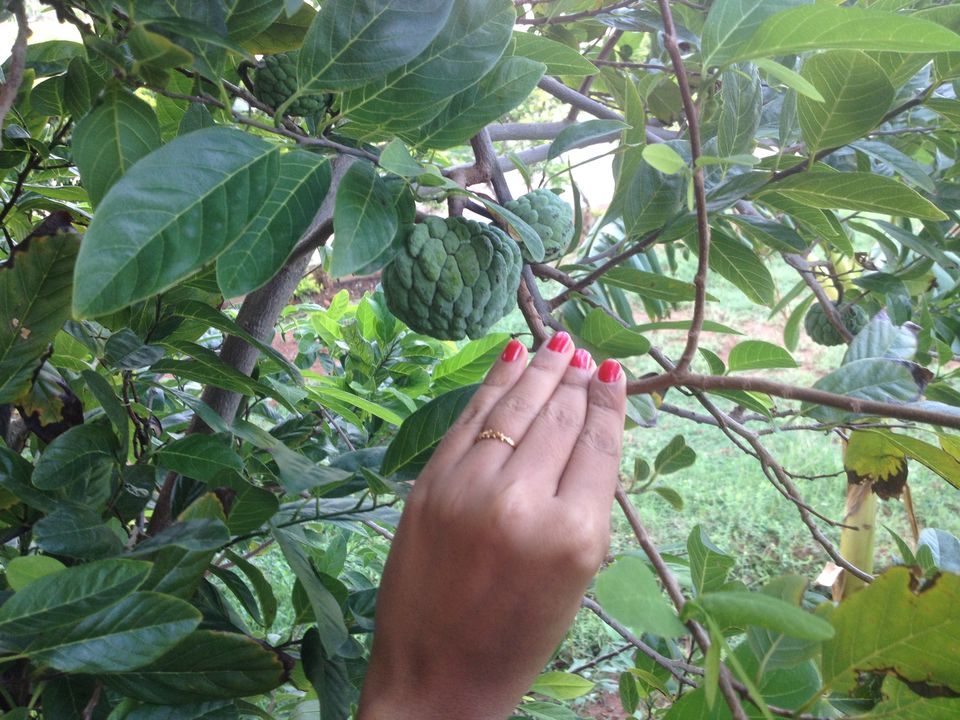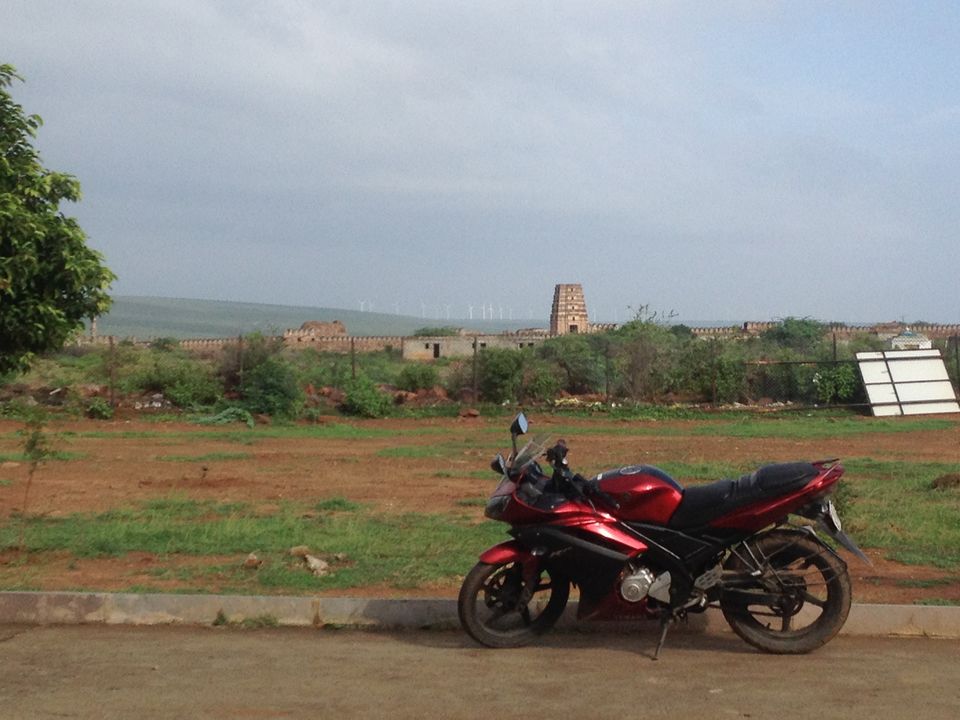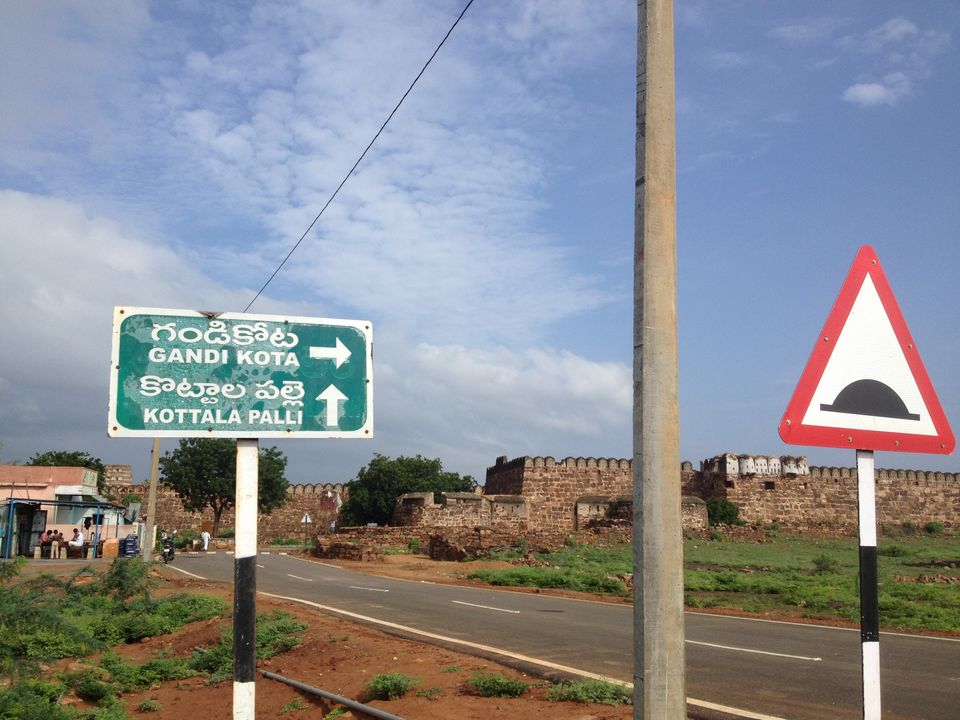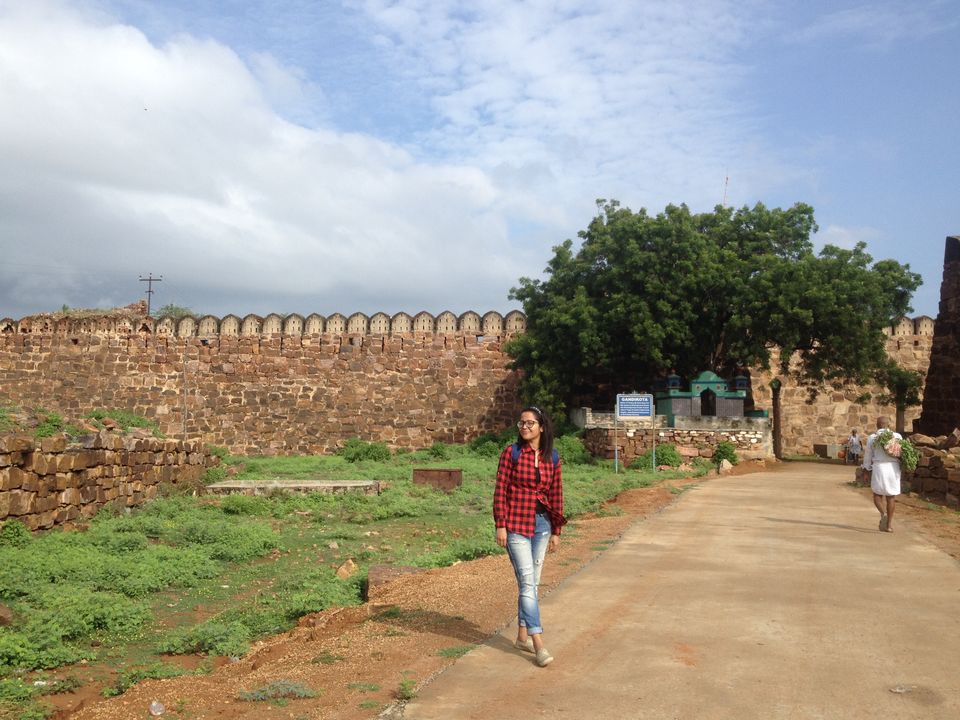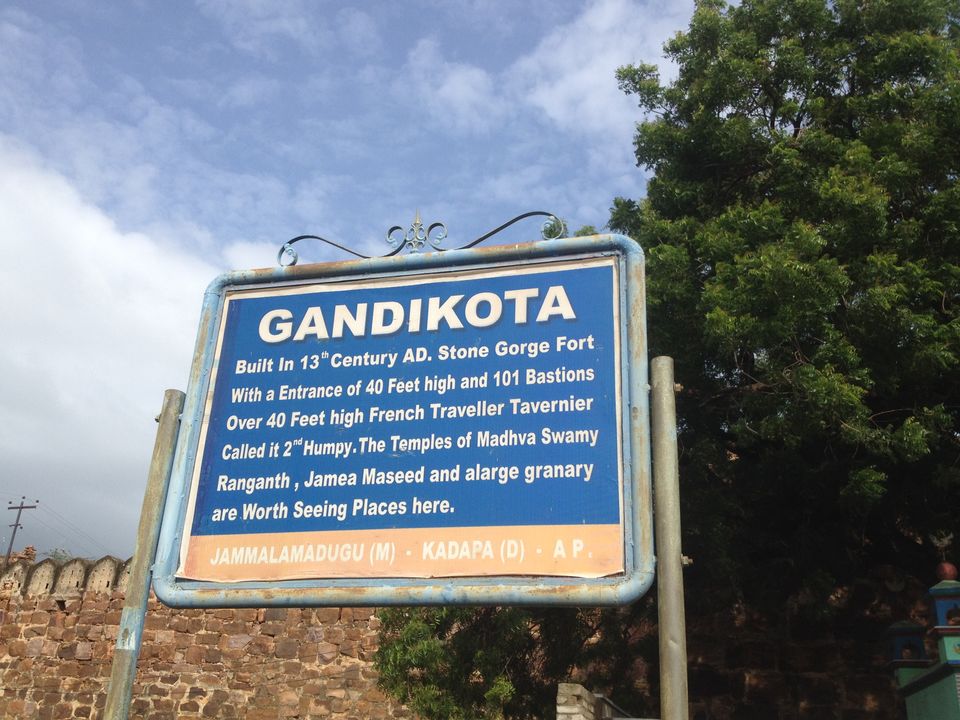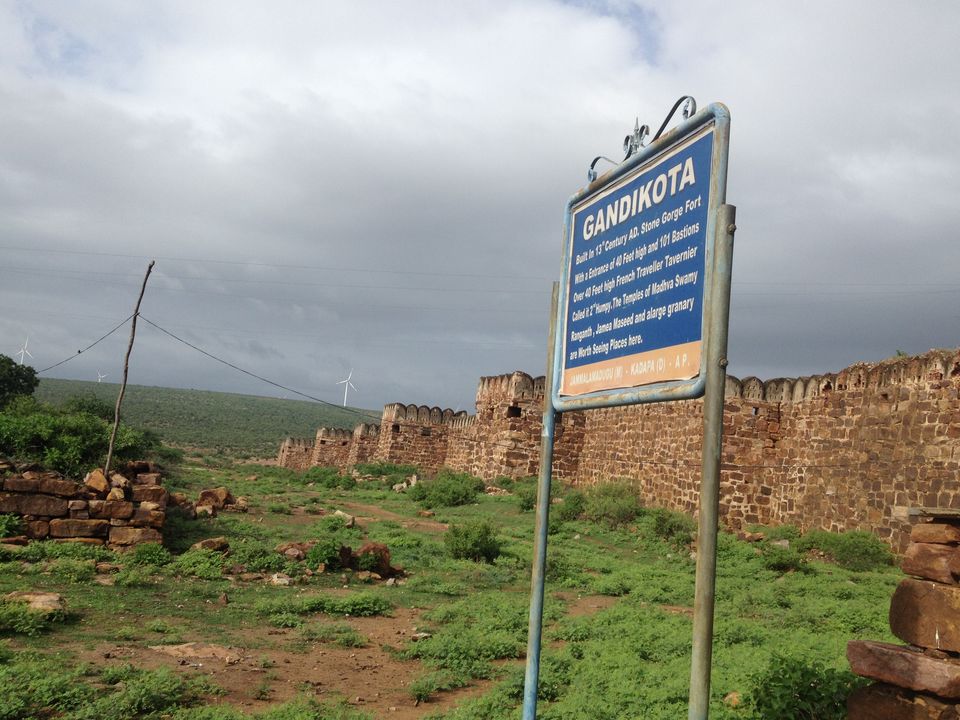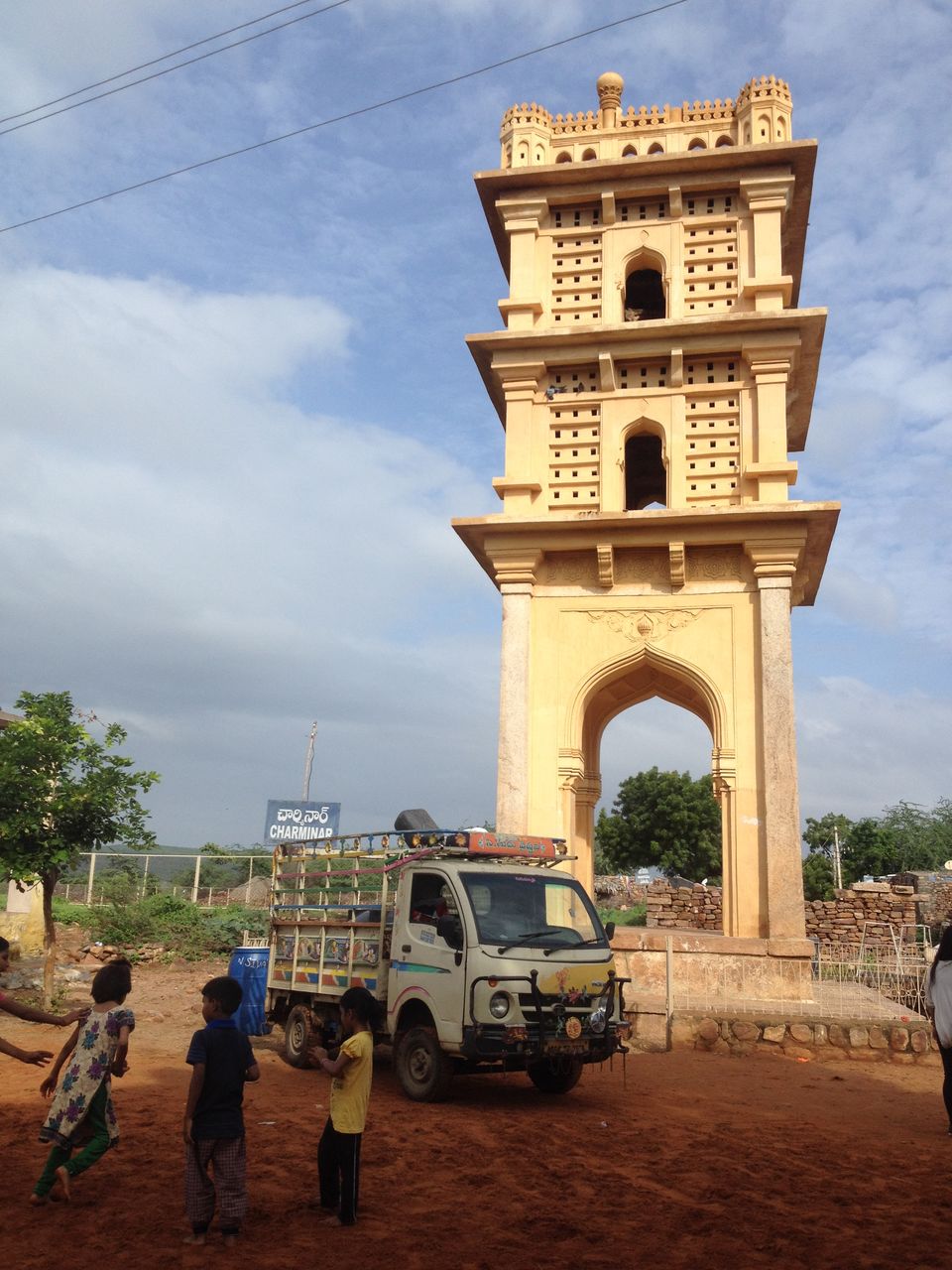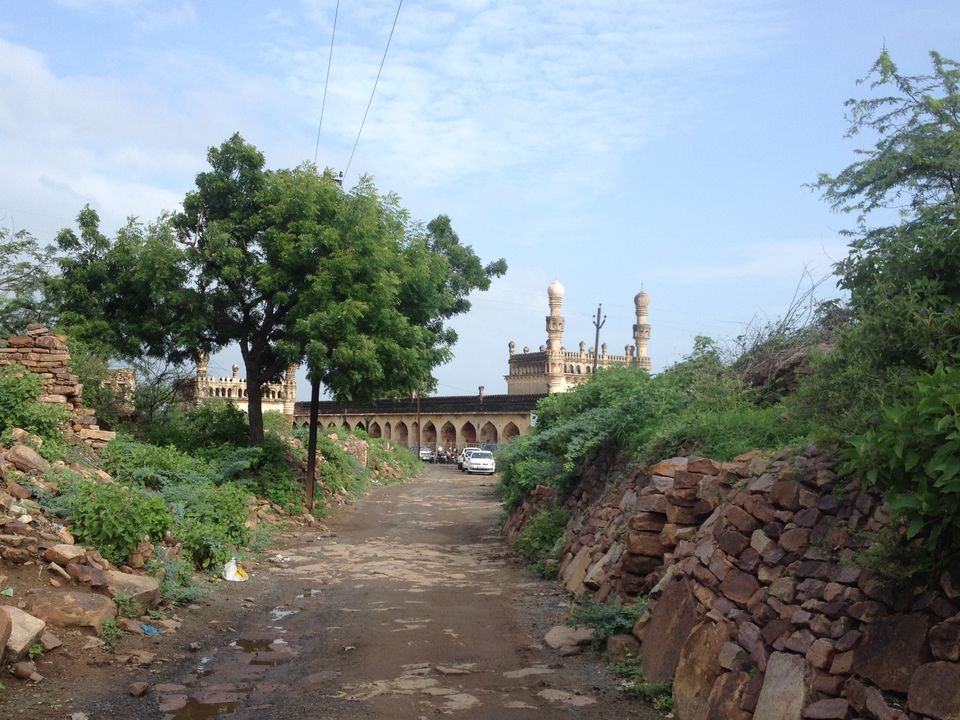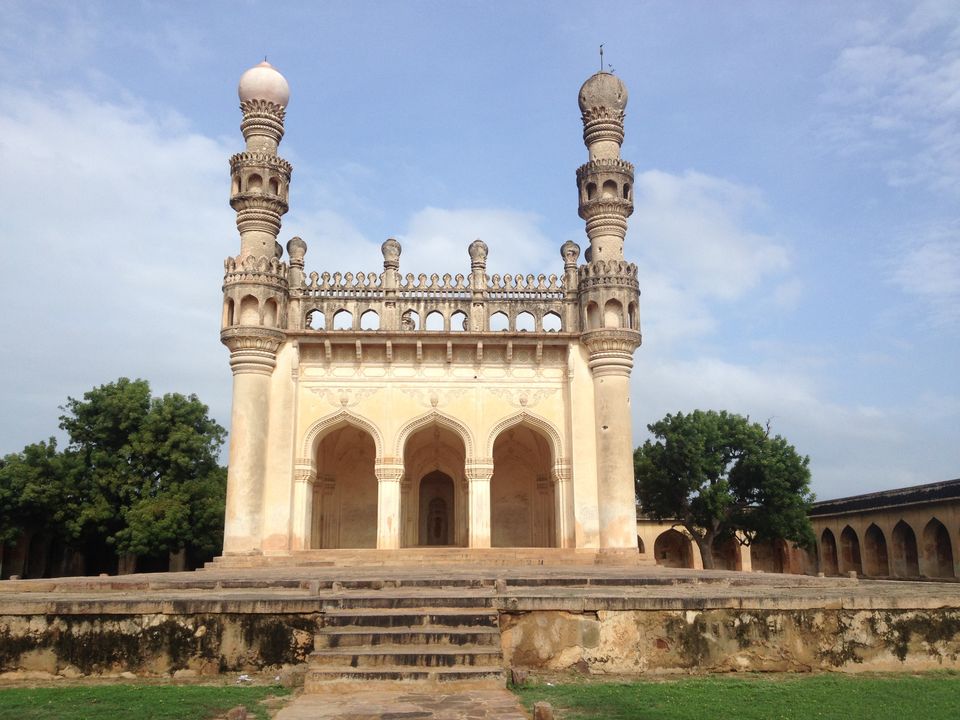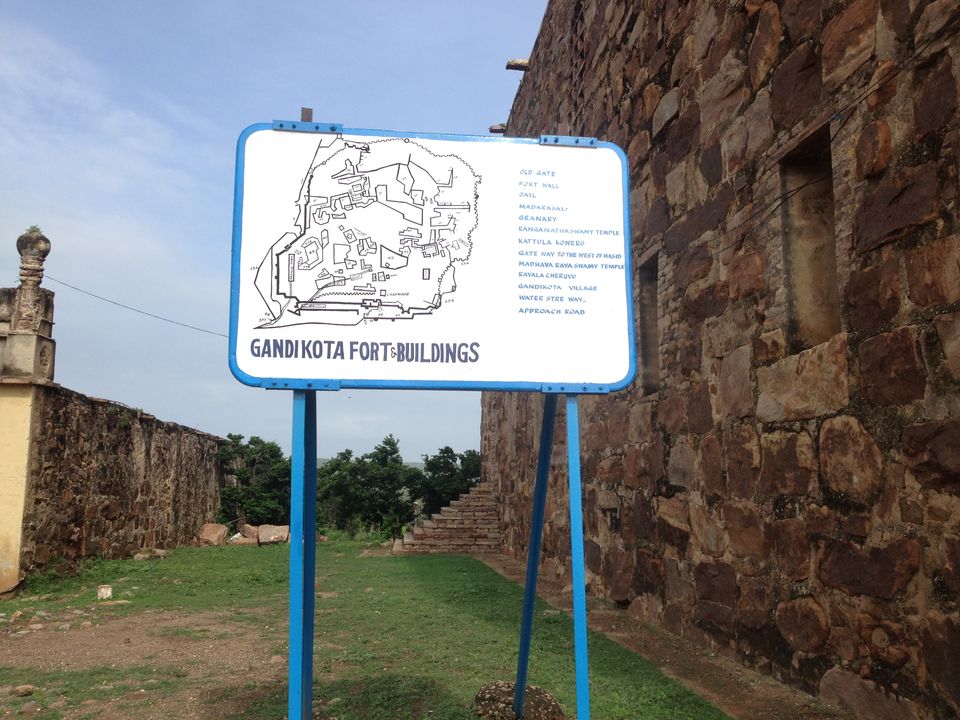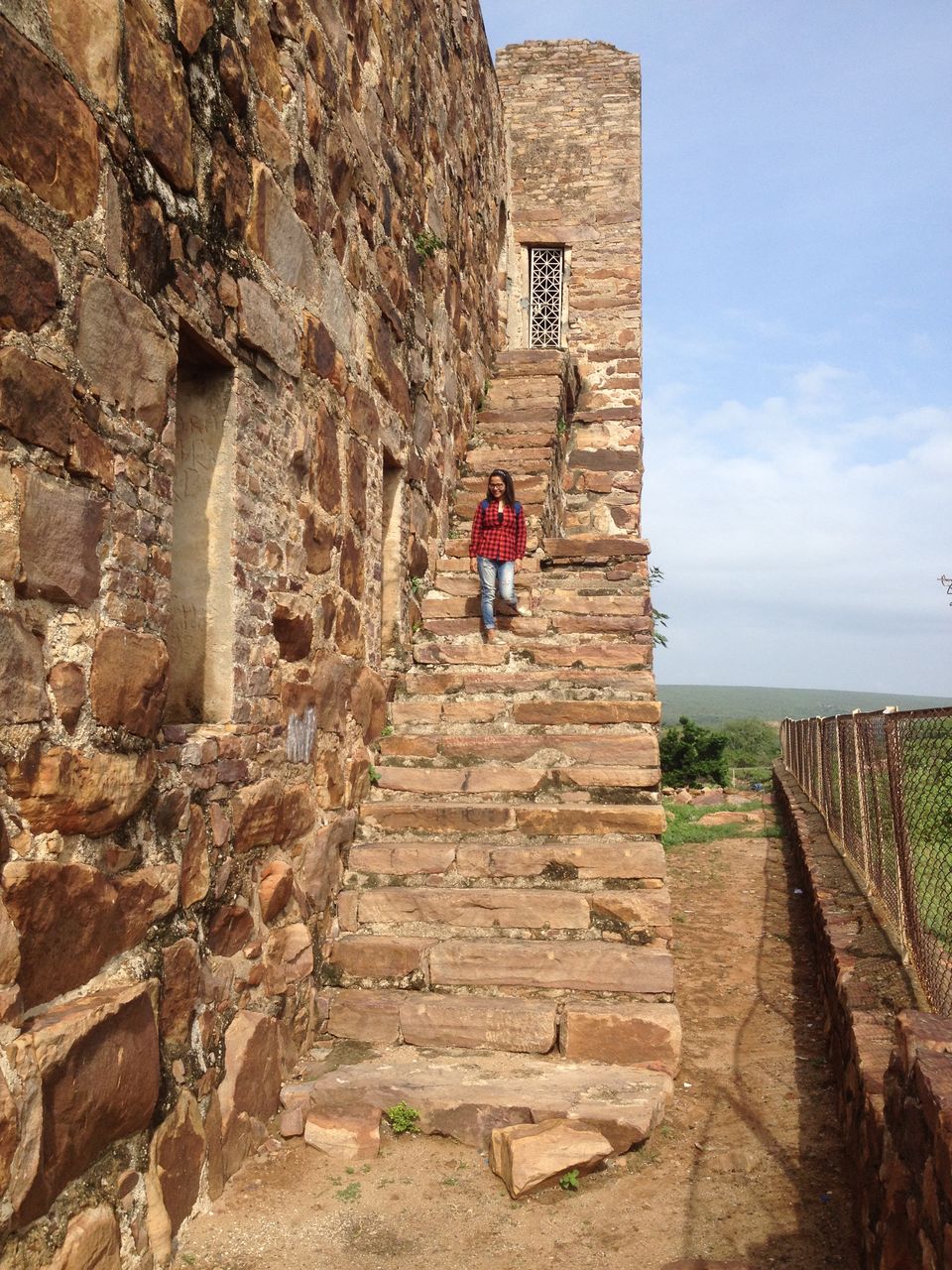 The whole landscape is pretty amazing. This was the first place after Hampi where you just walk and walk and in every unexpected corner you see something and stop for atleast 15 minutes to admire it!!
There were not many people even though it was a weekend. We just saw 1/2 groups, and they were all scattered around. So I liked the place more!!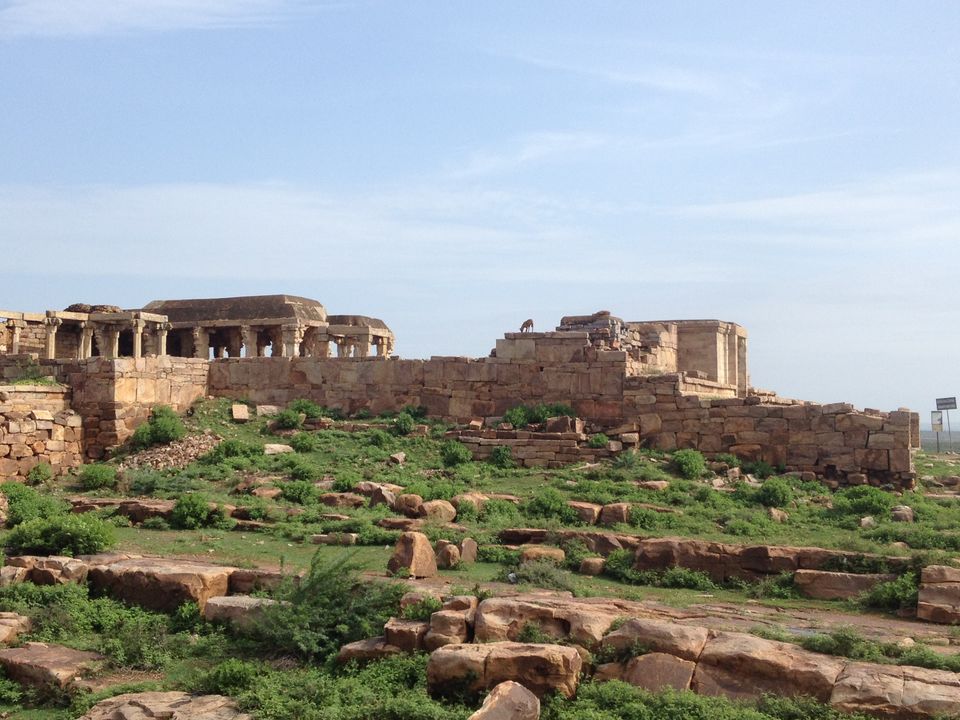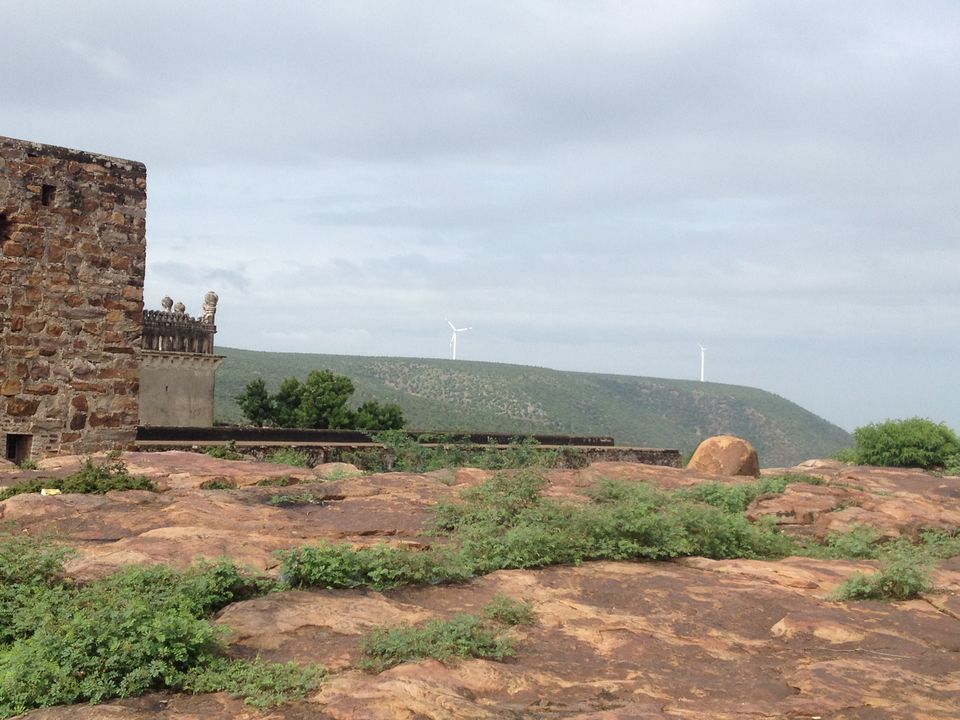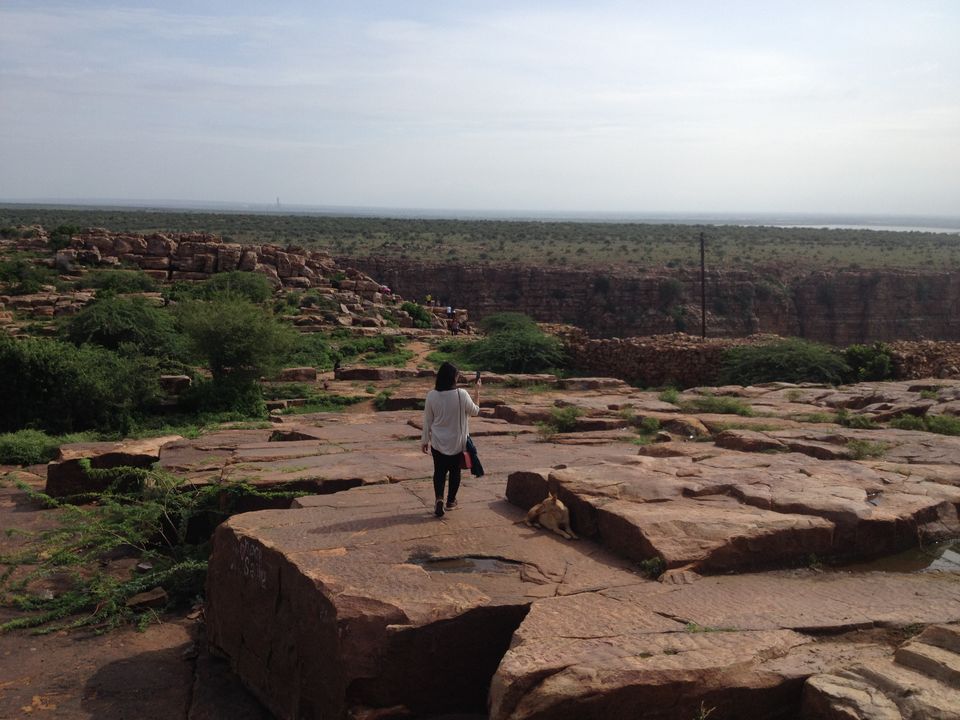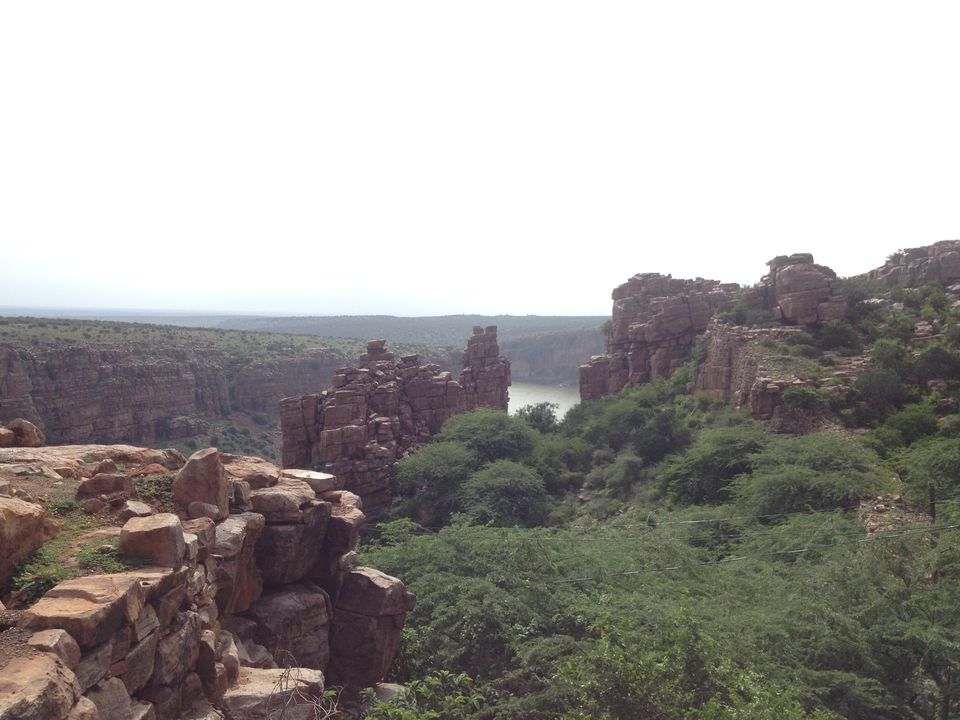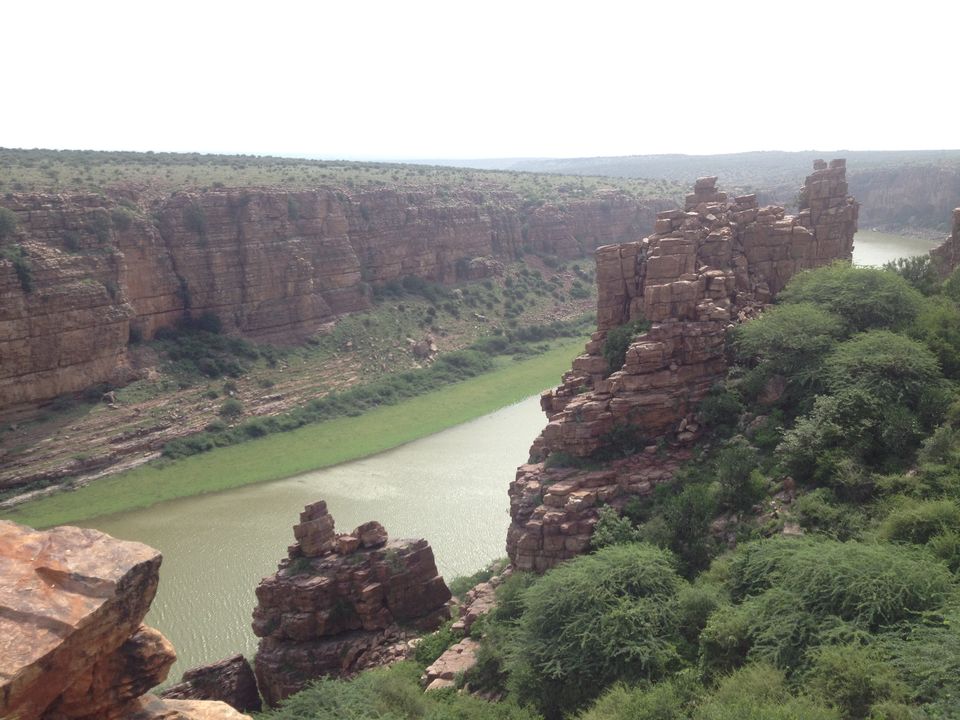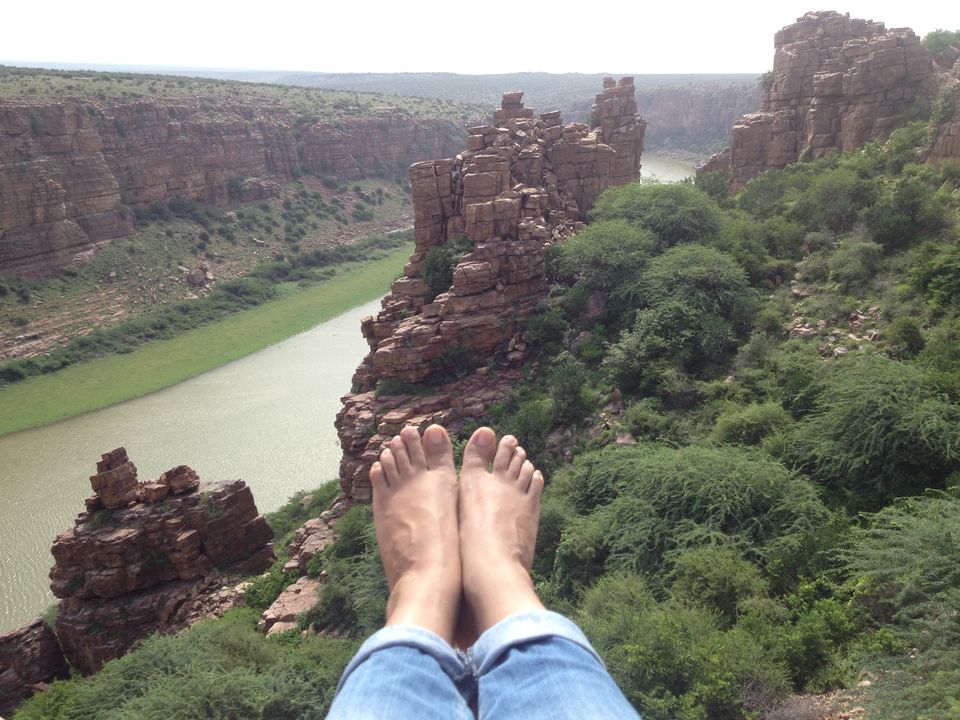 We sat there for a long time, staring and relaxing. Both of us hardly talked even though my friend is talkative!!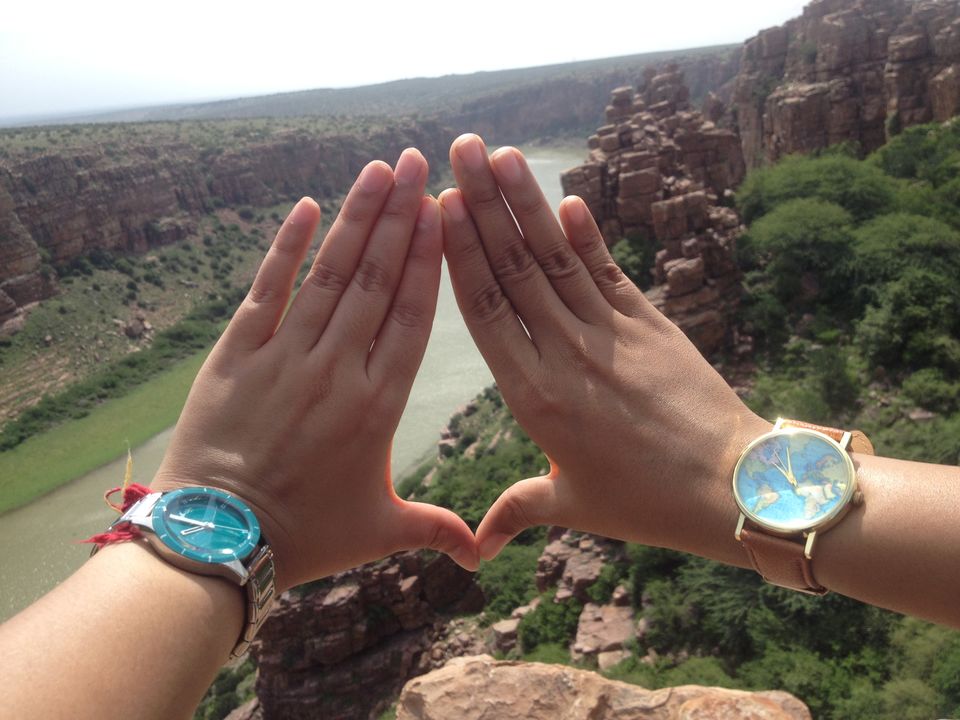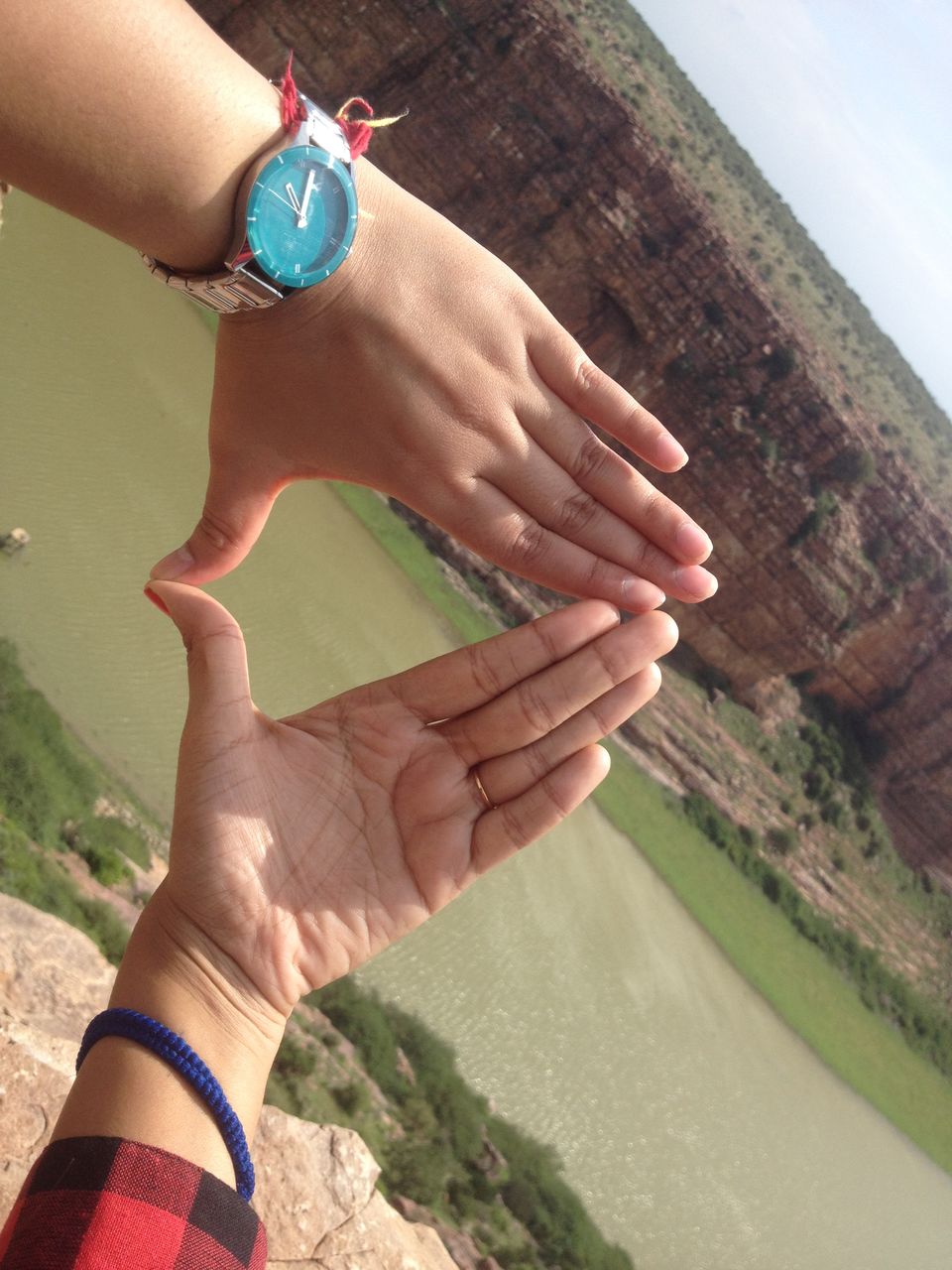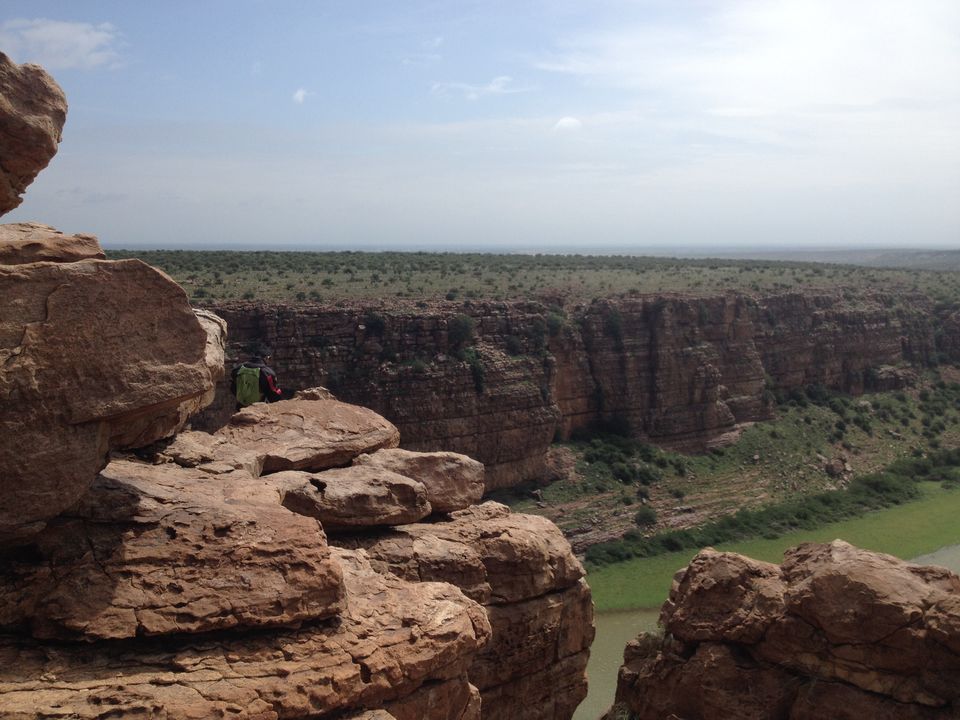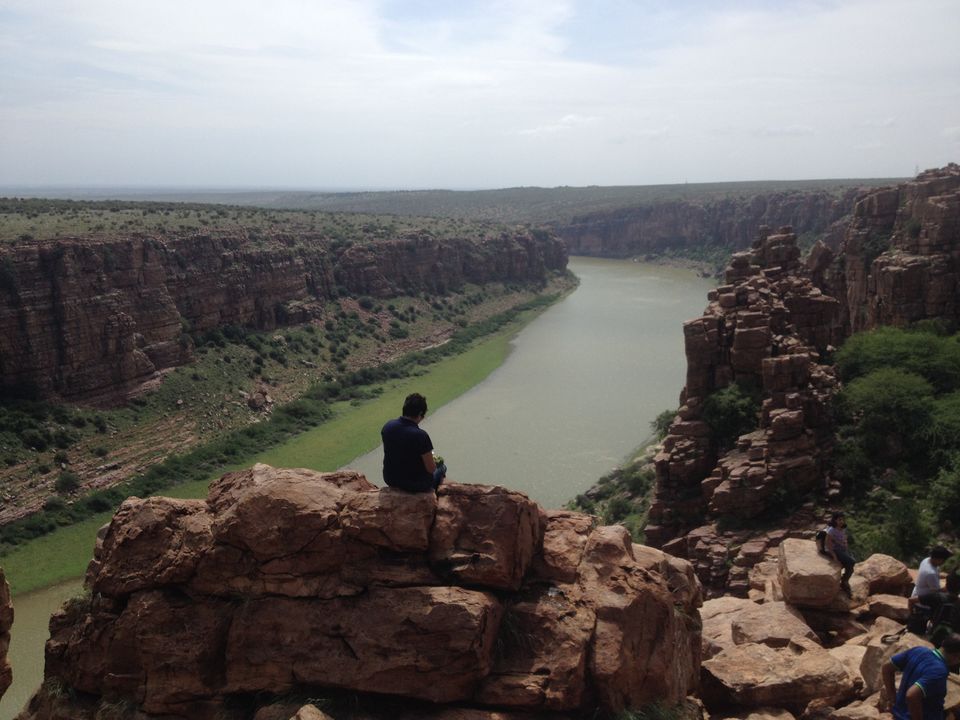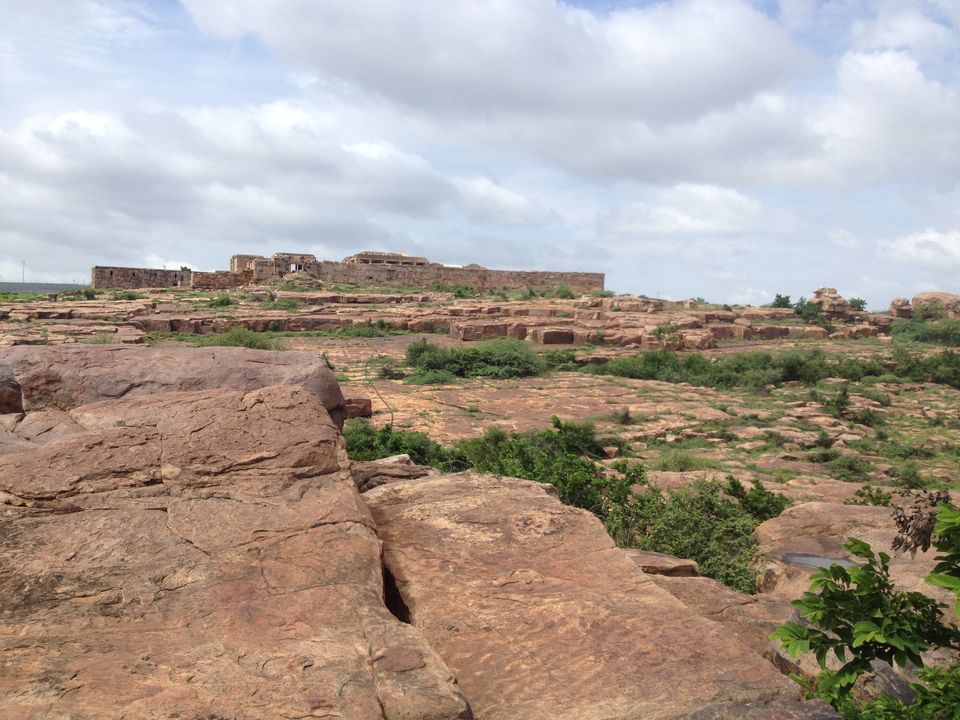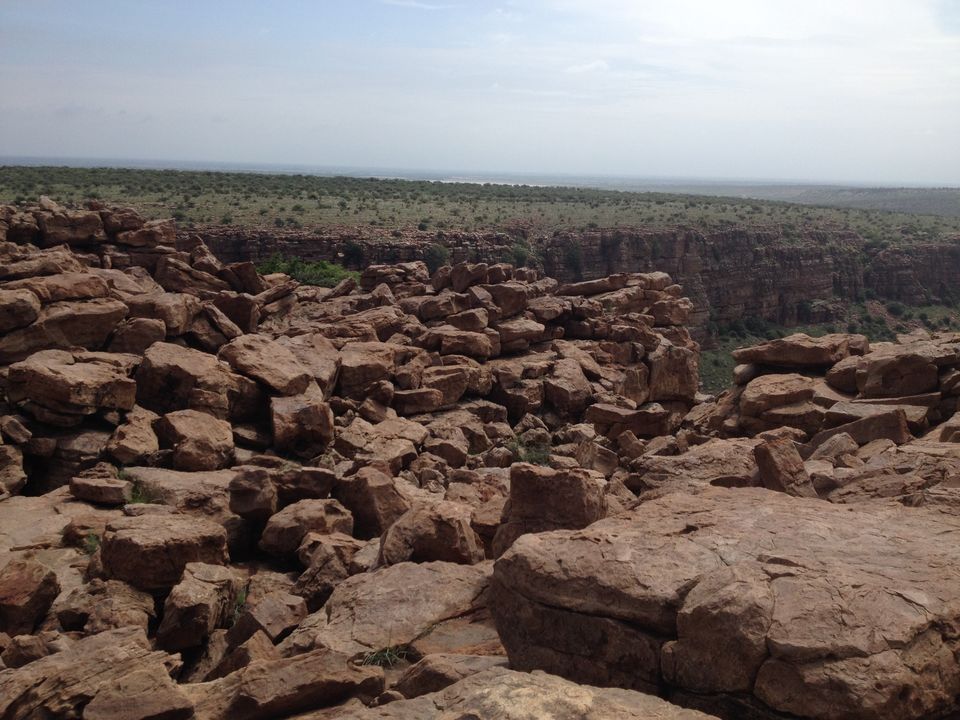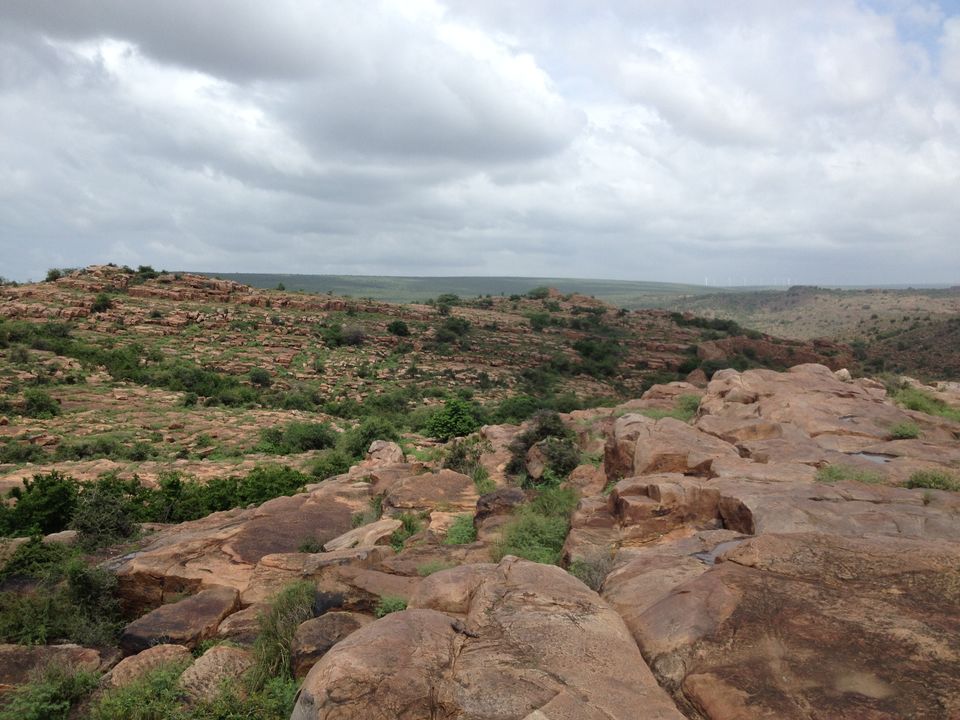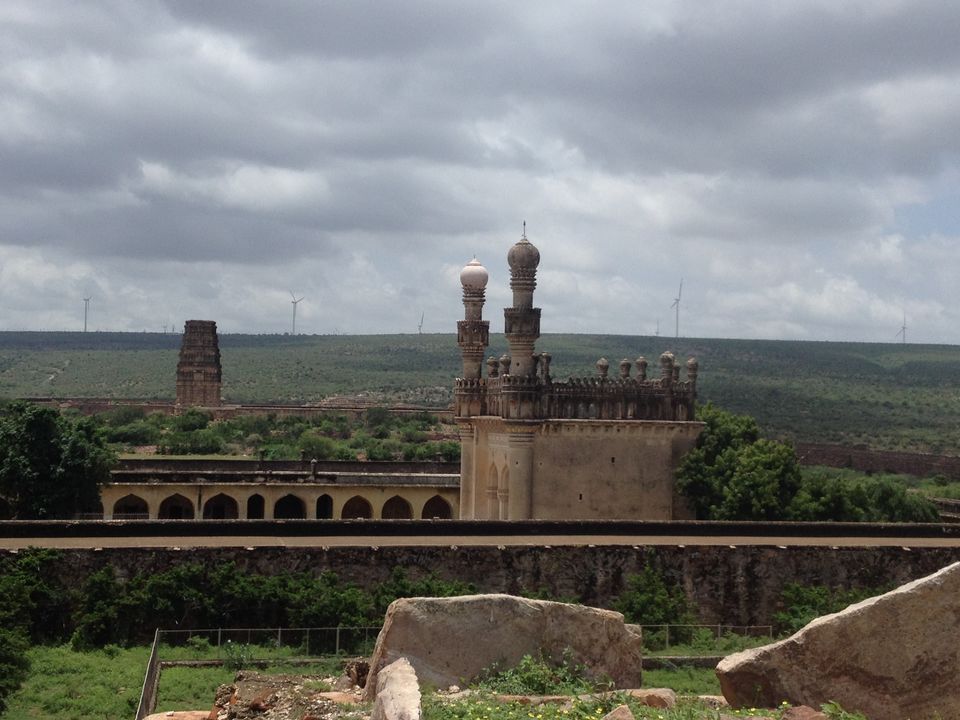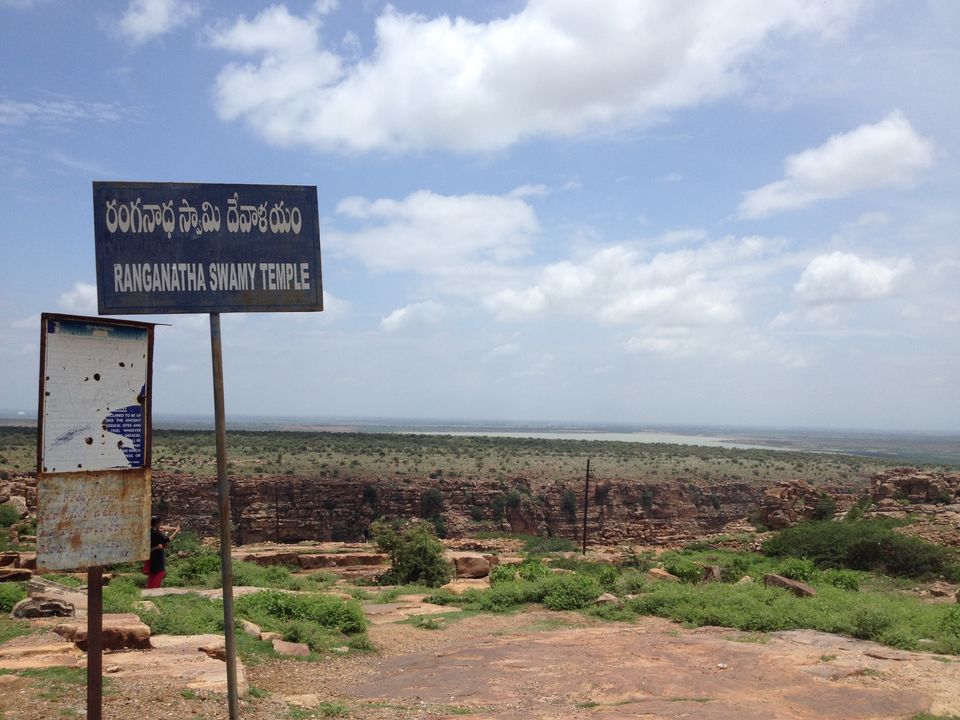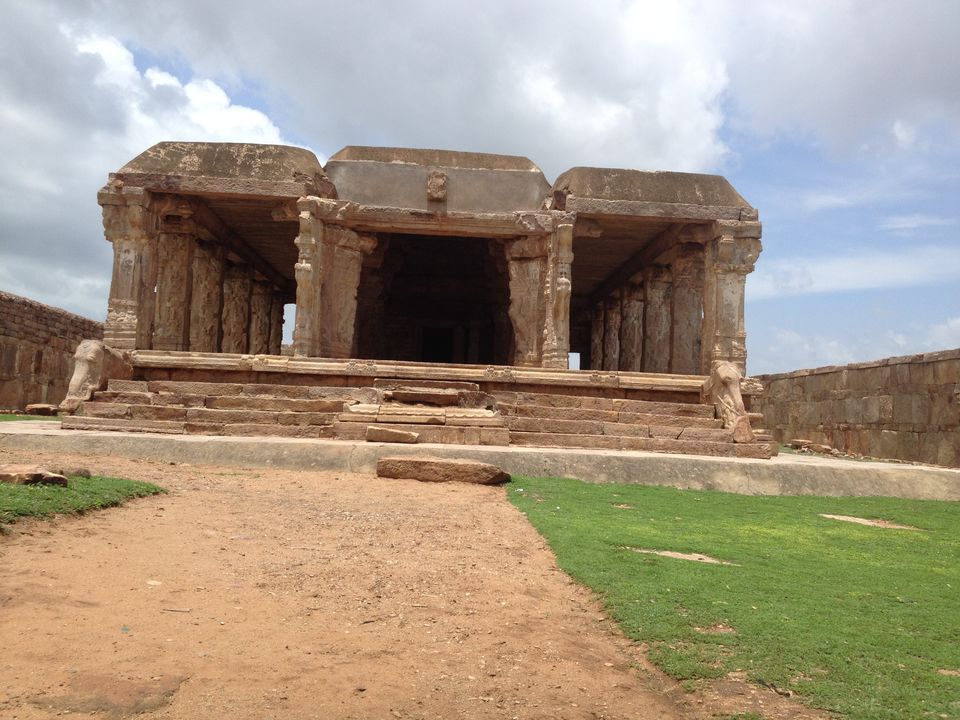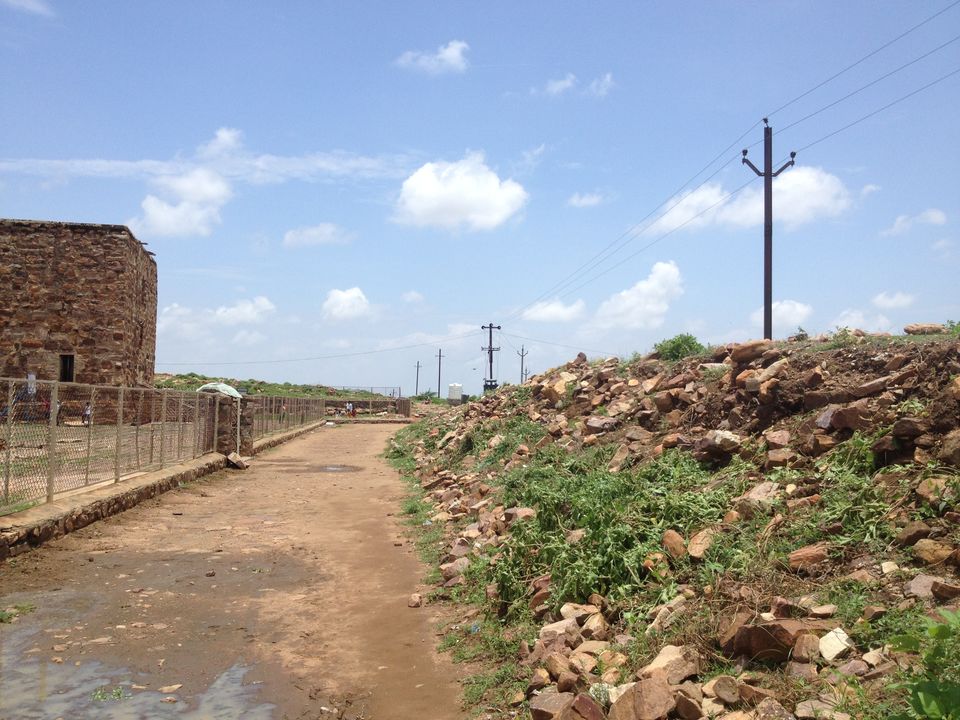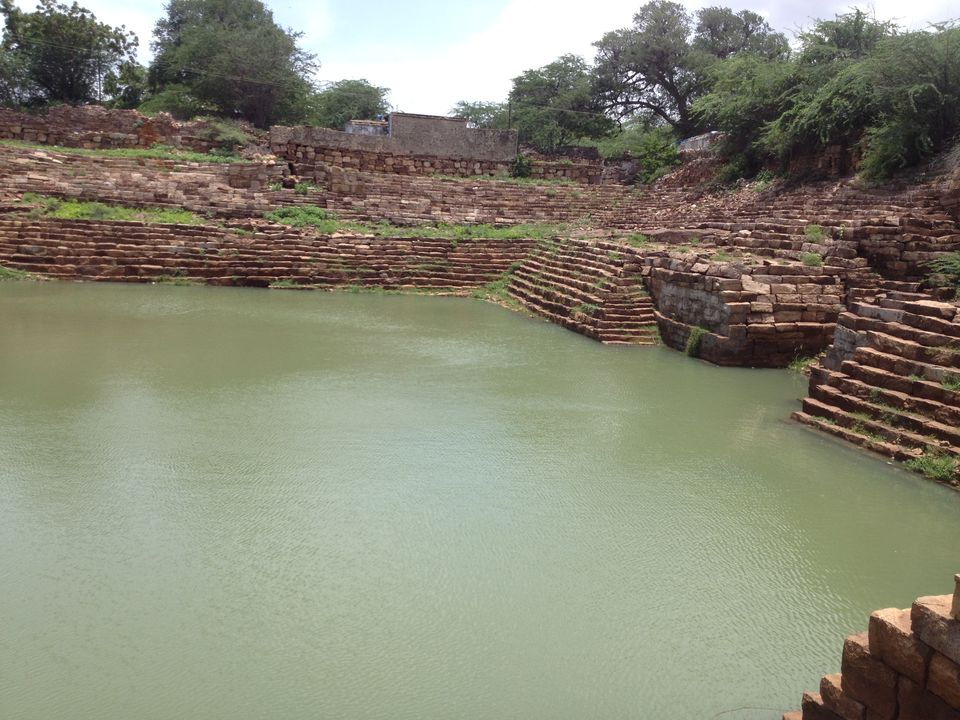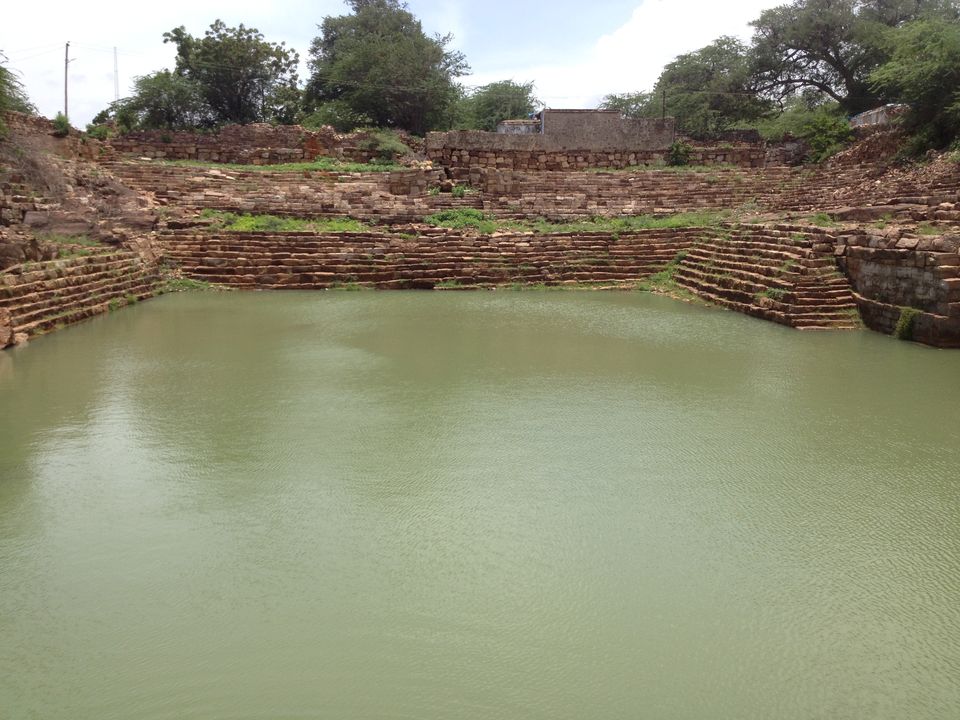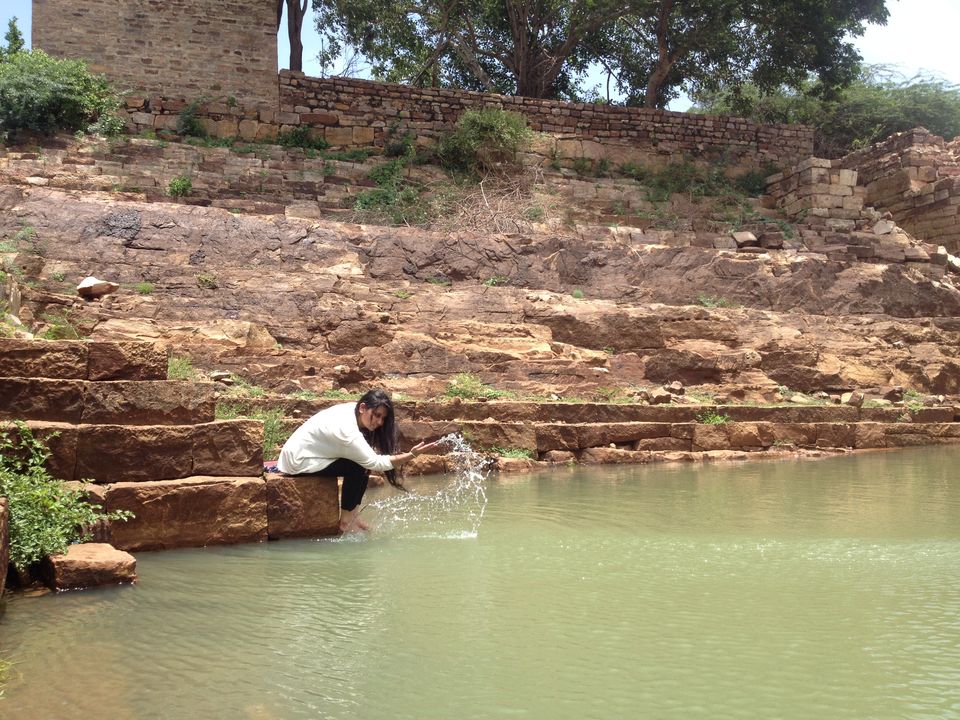 Got to know that this pond is still a source of water for the villagers nearby.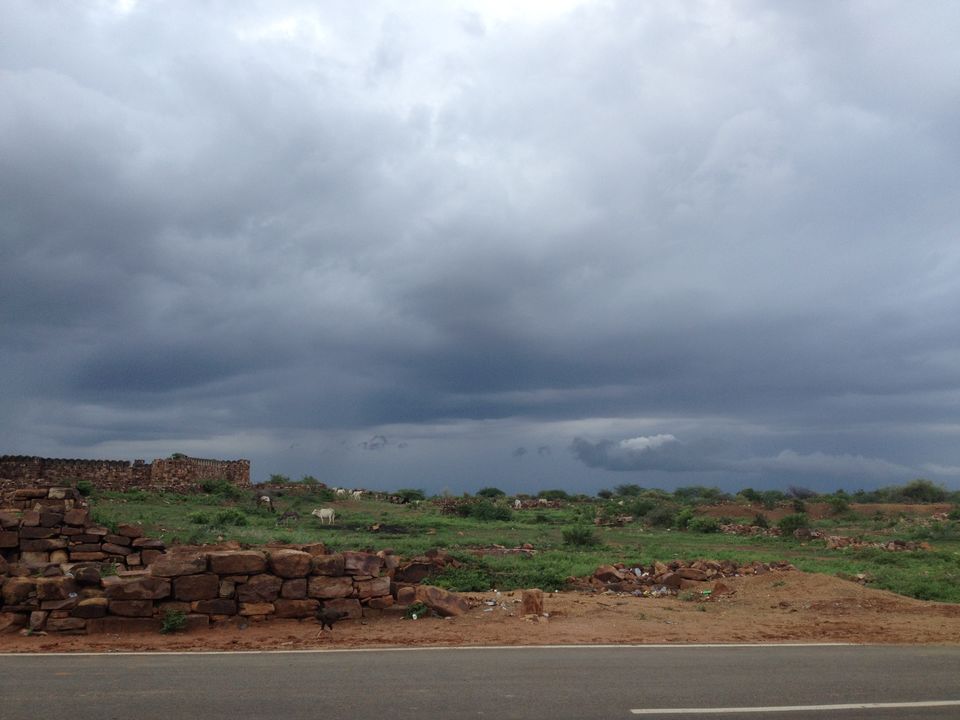 Yess, we did walk down the gorge to the base of the hills, to the river banks. People normally do not do that. It was not that safe as there was ofcourse no route, we just climbed stones and through some thick shrubs. So couldn't take any picture as clicking pictures wasn't on my mind at that time. It was to climb down and back without falling, hurting and scratching myself!!
It felt like the entire area was mine to see. It's very difficult to find such uncrowded places in India. But this was sure one. If you are in Bangalore or Andhra Pradesh do not miss this place.
History, beauty, hiking and photography nothing will live you unsatisfied!!
Some things to know beforehand:
Mode of communication might be not very convenient and easily available I took bus as it was a budget travel for me. Cars/bikes are more convenient.
Small place, you won't find any fancy restaurant or even a decent one except for the tourism resort. So carry water bottles and eatables with you.
Travelling Time: Late summer is the best time. I went in August, 2017.