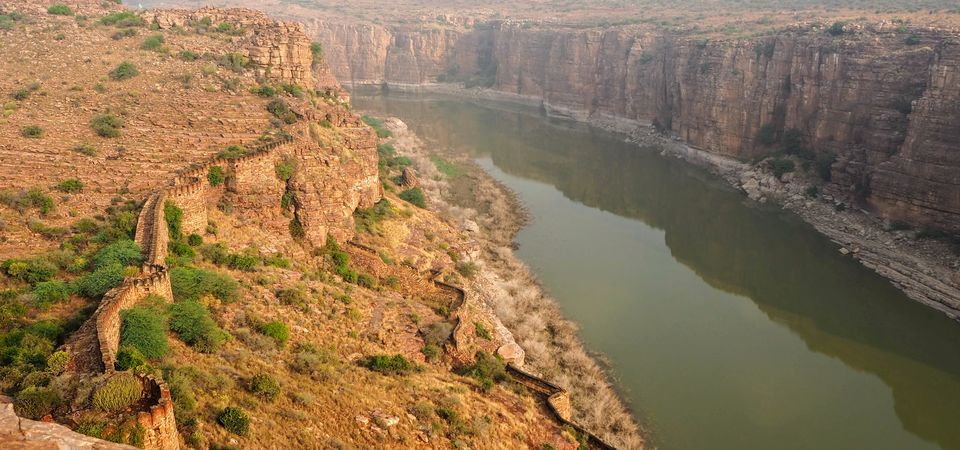 My friend Kartik and I had been talking about a camping trip for a while. We decided to go to Gandikota in Andhra Pradesh, also called the Grand Canyon of India. We decided to camp there for two nights on weekdays and it proved to be the best decision. If you are looking to avoid crowd, it is best to go during a weekday. We had no idea that this place had become so famous.
We took a bus from Bangalore to Jammalamadugu in the Kadapa district, Andhra Pradesh and reached at 4 in the morning and took an auto to the Haritha resort so that we could find a camping spot. The resort is run by AP tourism is very close to the camp site. We were shocked when people at the resort told us that more than 300 people were camping. We walked to the camp site and it was very dirty. People had thrown bottles of alcohol and plastic all over. This was very disappointing since this is something you dont expect when you go camping. We walked back to the Haritha resort and ate some breakfast but decided to put up our tent only in the evening when most of the people were gone. Several groups conduct adventure activities in Gandikota. They also clean the camping area once the people are gone. So we decided to kayak with one of the groups. They charge INR 500 per person for half an hour if you dont use their tent. Kayaking is included in the package if you are staying overnight. The path down is easy and one has to walk for about half an hour to reach the river.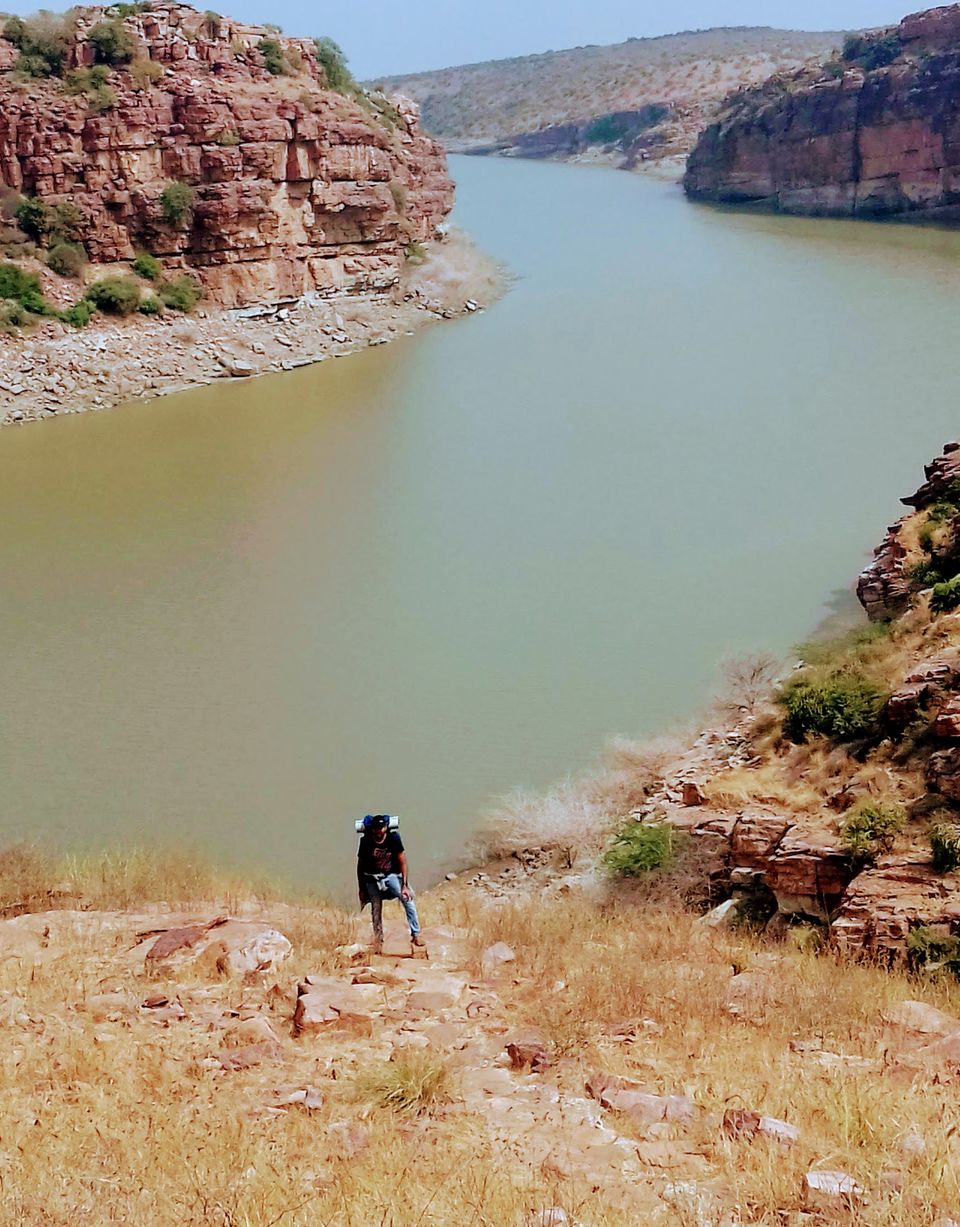 After kayaking, lunch was at a local shack consisting of rice, pappu (dal), rasam (with a tonne of chilli powder in it) and curd. Walking back to the campsite, I was very happy that most people were gone. We set up our tent and talked the rest of the evening. Kartik also tried star trail photography and was happy with the results.
The next morning, it was time to explore the Gandikota fort and the Madhavaraya Swamy Temple. The view from the 'Gandikota Penna River view' is amazing. It is best to visit the fort to see the sunrise on the river.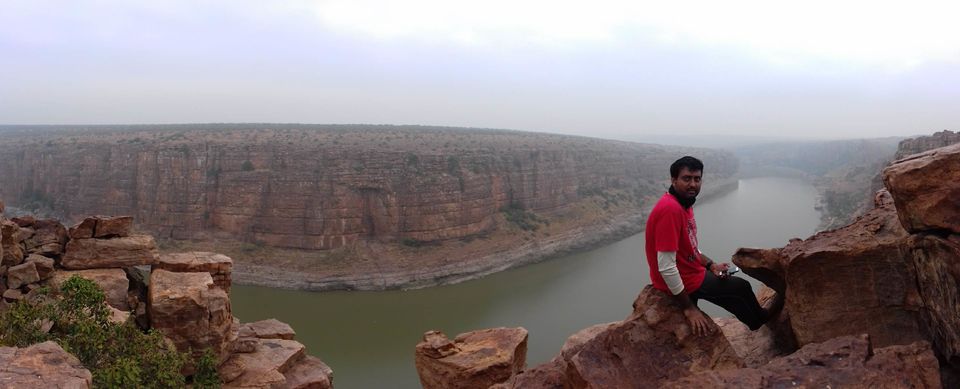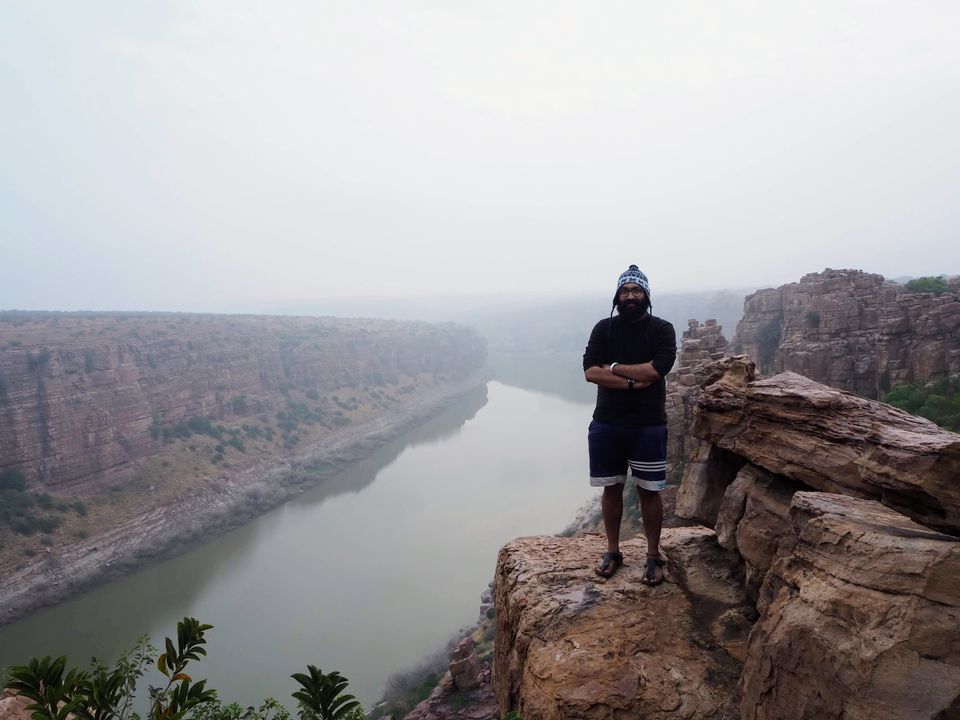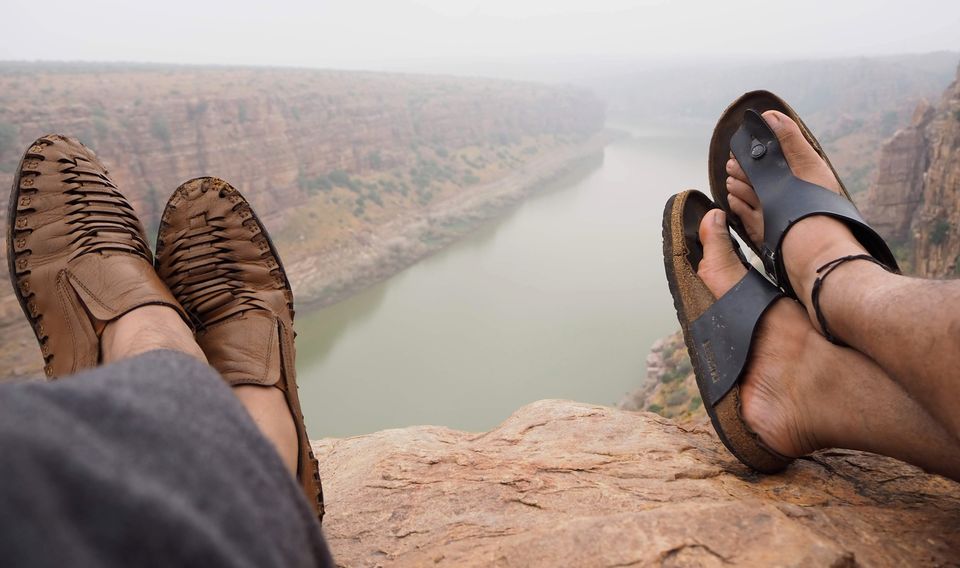 Since we still had a lot of time we decided to go to Belum caves, which are about 65 KM from gandikota. One has to take a bus from Gandikota to Jammalamadugu and then from Jammalamadugu to Kolimigundala where one can take a bus or a shared auto to the caves. The caves are well maintained by the AP tourism department and it takes about two hours to explore the caves. It took us three hours since we had several photo opportunities!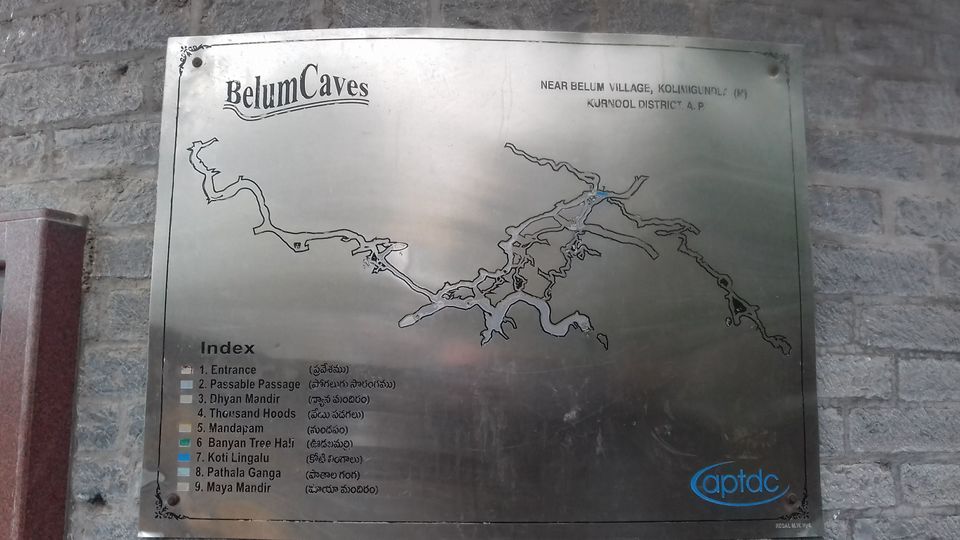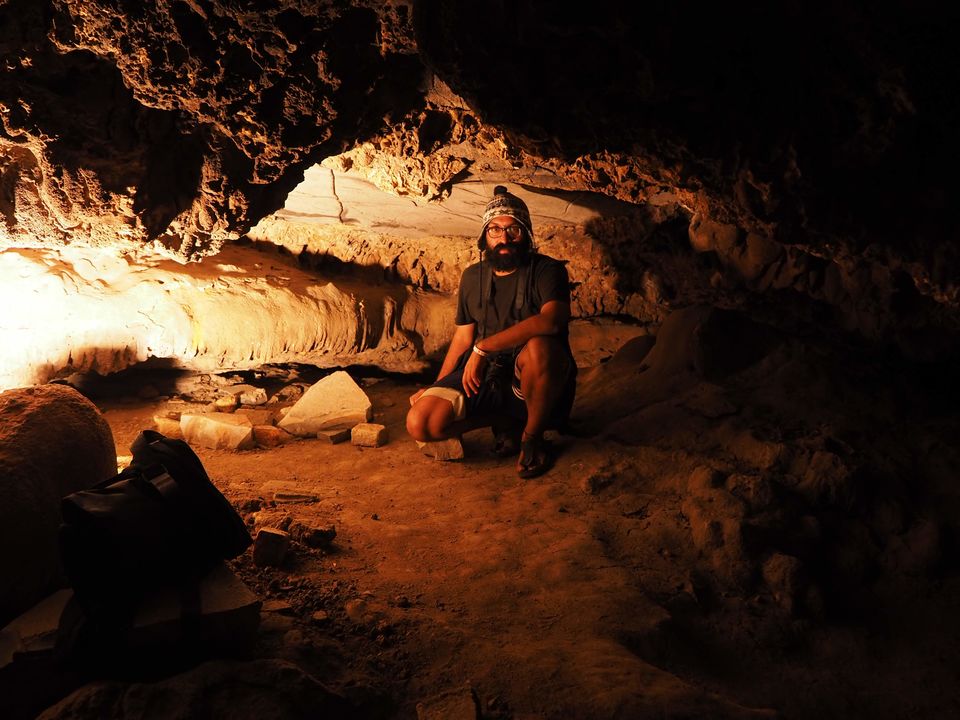 Finally, it was time to get back to Bangalore, so we took a bus back to jammalamadugu and waited for our bus. Tip: Just outside the new bus stand in jammalamadugu, there is a small shop which sells Punukkulu. Don't even miss them!
We were happy to see both Gandikota and Belum caves. However, we must keep in mind a few things when we go camping in nature: Leave no trace (carry your trash back) and minimize the use of one single use of plastic bottles.