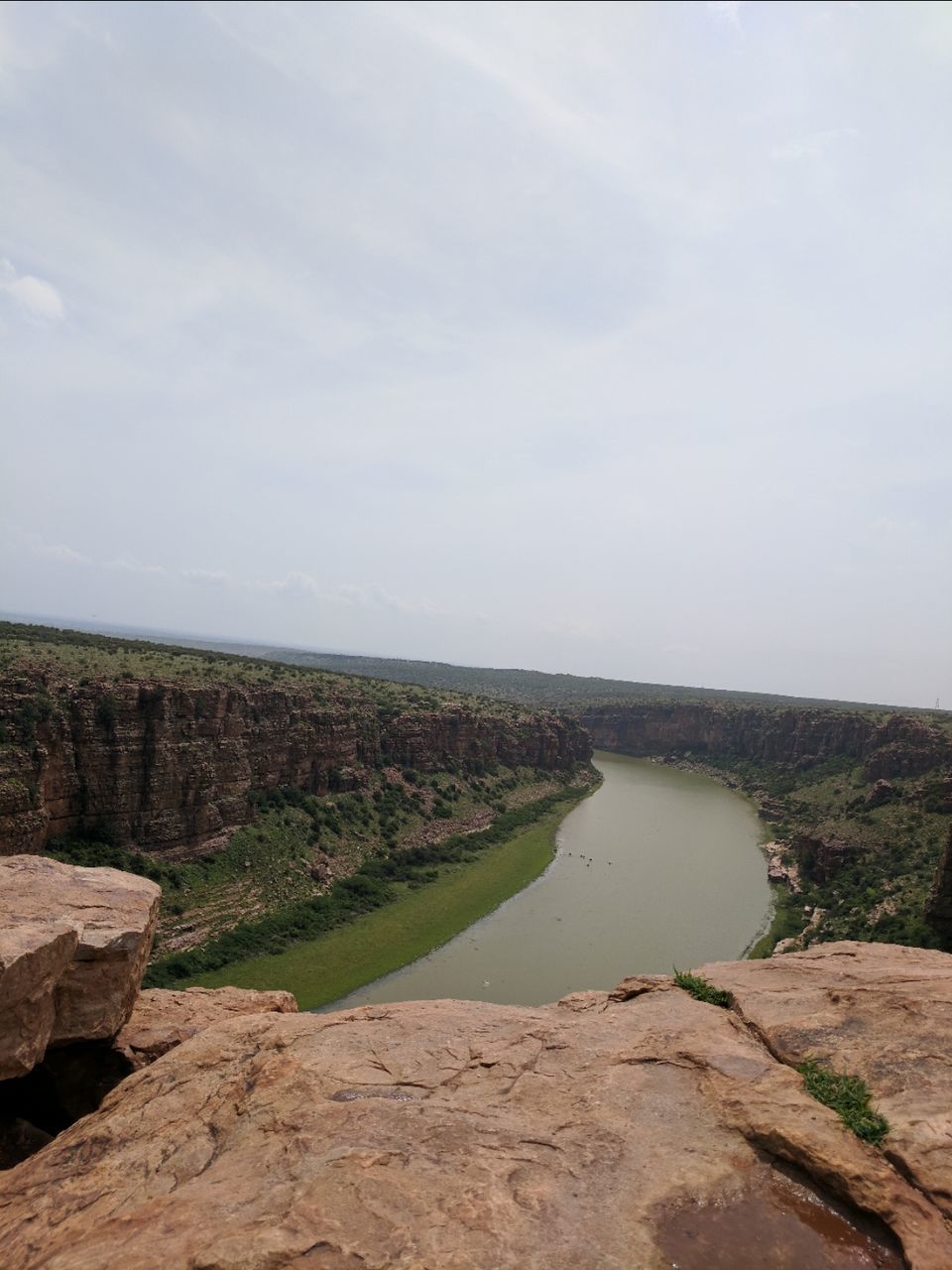 I left from Hyderabad in the night, changed buses at Kurnool and reached Jammalamadugu, a small place around 14-15 km from Gandikota, early in the morning.
Came to know from some locals that there's just one bus that goes to Gandikota that leaves around 9:00 AM and that as still 2 hours to go for me - not an option. I started walking. Wayfaring is always fun.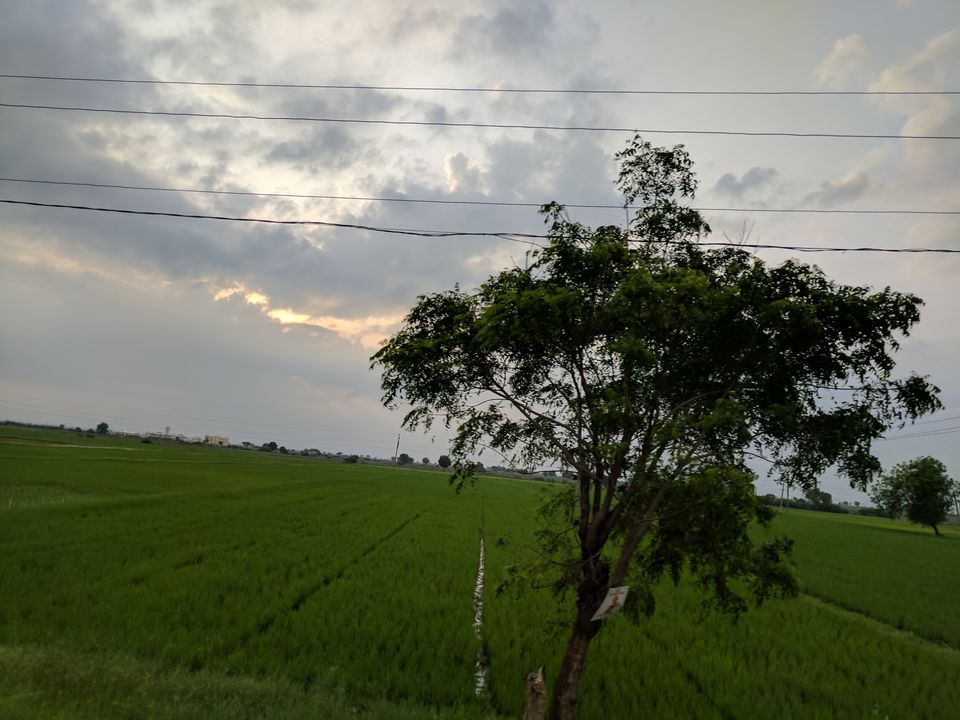 I walked about 8-10 kilometers and that's when it started drizzling. Luckily, I had carried my raincoat with me. Hitchhiking was the next thing on my mind as the drizzles turned in to a downpour. I stood for a while under a tree and waited for some vehicle to pass. 10 minutes later, an ambassador stopped. I reached the resort run by Andhra Pradesh Tourism, freshened up and had coffee. The resort didn't have any rooms available due to weekends' high traffic.
Once the rains settled, I left for the Gandikota Fort which is about 1-1.5 kilometers from the resort. The fort is not very well maintained, is in ruins and has some people dwelling in the ruins. I wandered around the vast area of the fort, climbing the fort walls and getting mesmerized by the aerial view from top.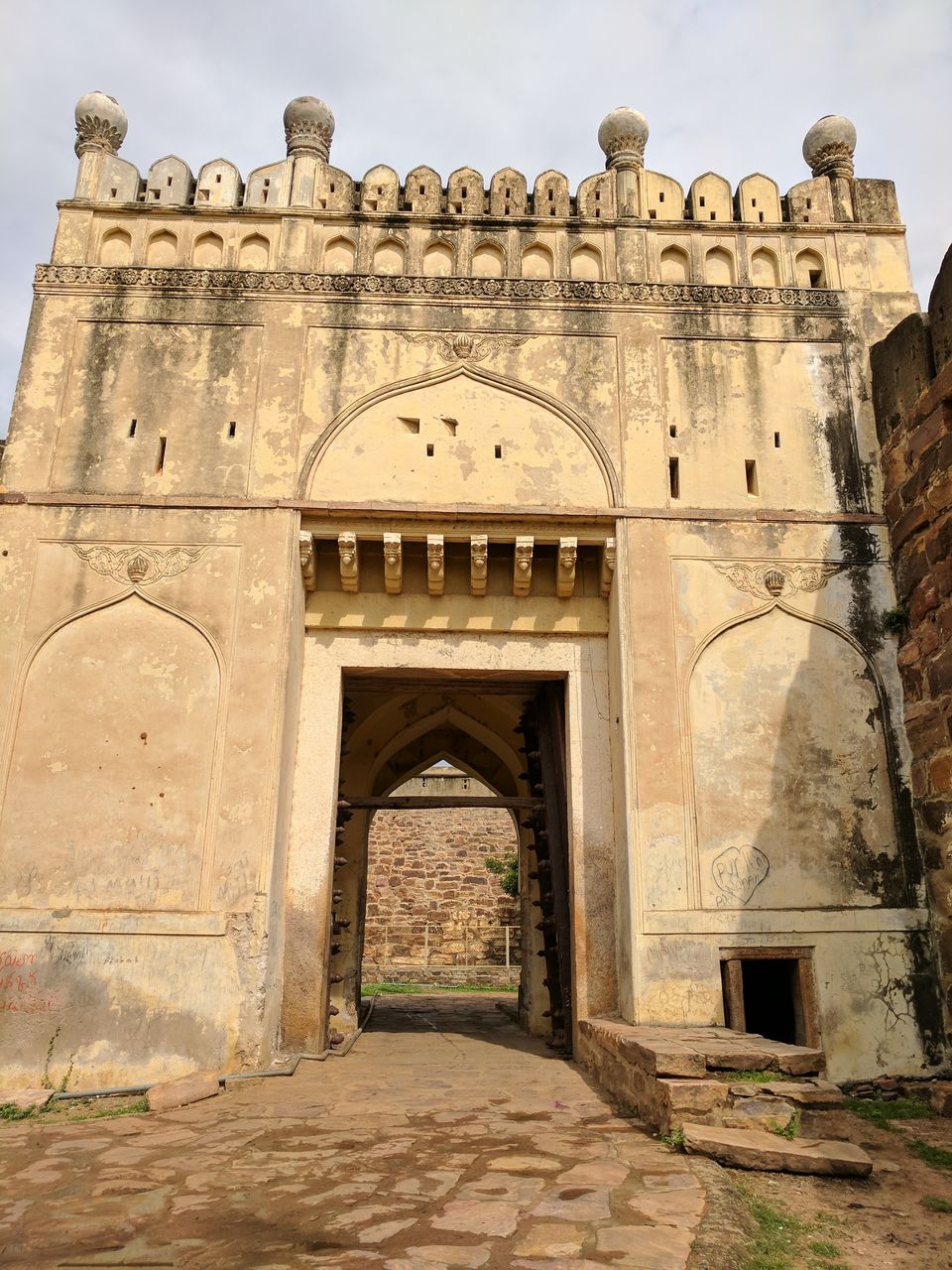 Having explored the fort ruins, I went ahead finally towards the Penna river view. There's a marking that leads towards the Penna river view directly which most people prefer to take. I took the other long route went to the farthest area and then walked across the circumference towards the Penna river view point.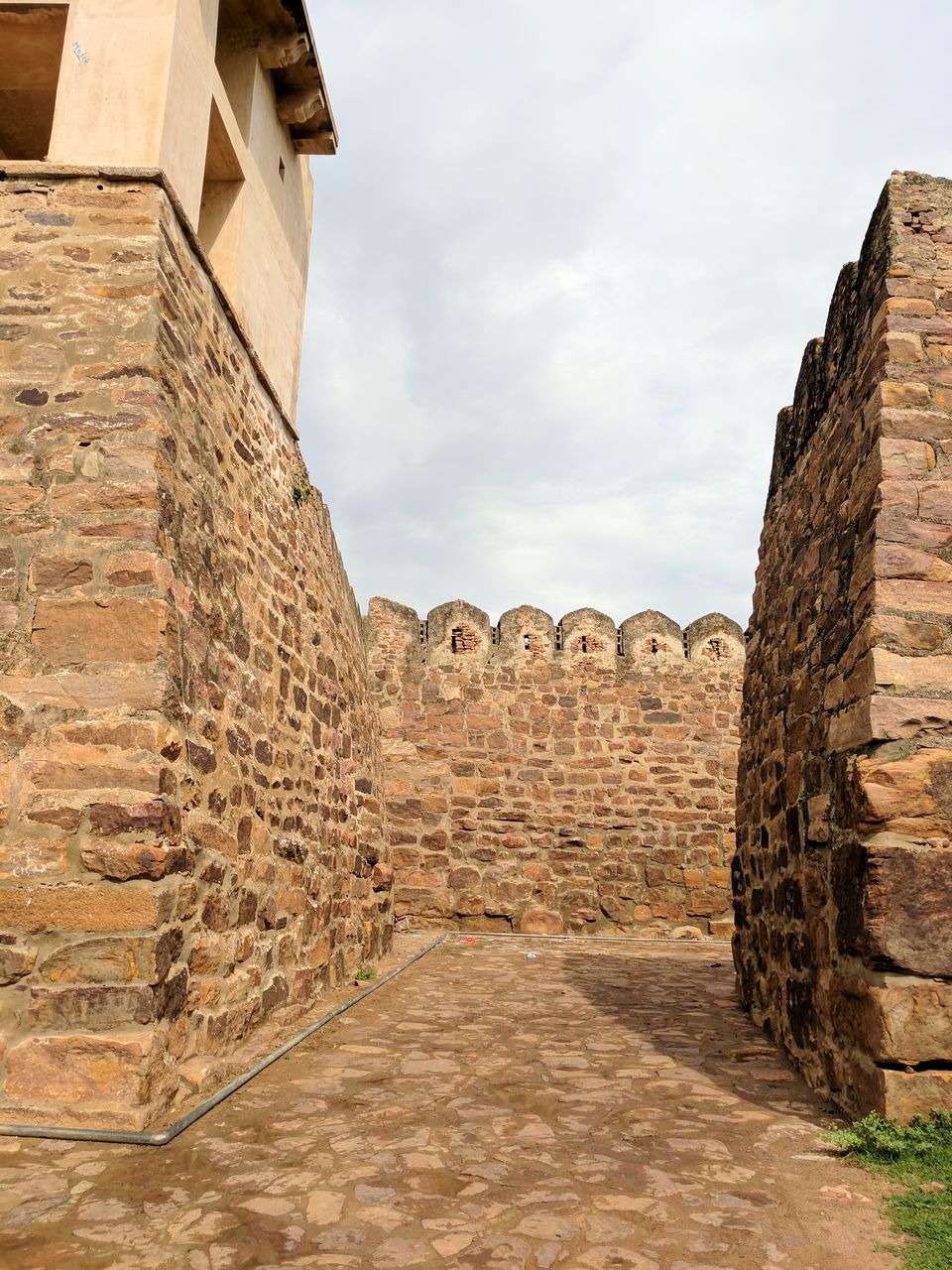 There was no human soul on this side behind the fort. After about 10-15 minutes of wandering here, I reached a place where there were some cattle grazing, and they noticed me and turned into statues stopping whatever they were doing. Seems they were surprised to see someone there too!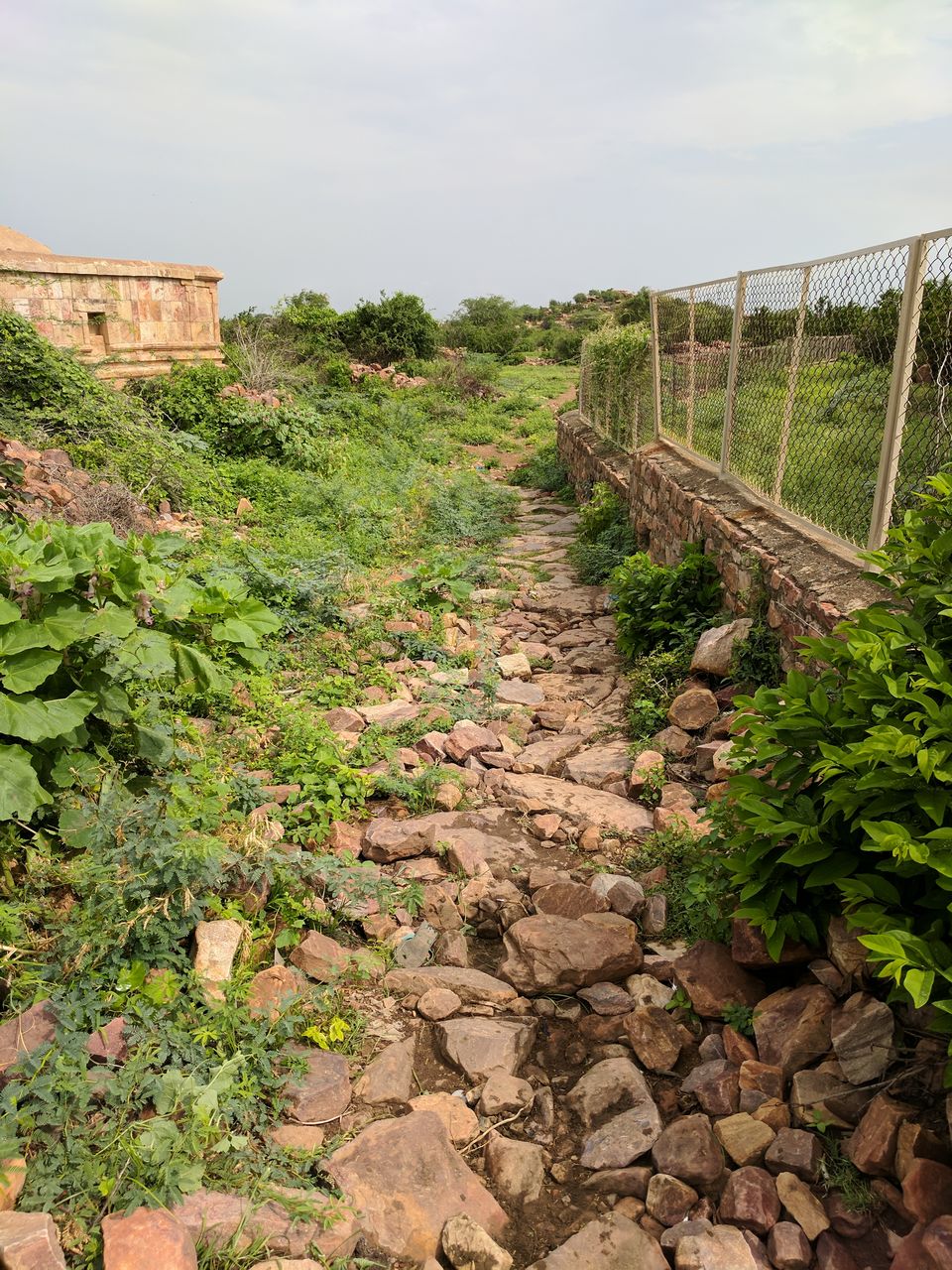 When I reached, it was around 10 AM and no one was around. Stupefied by the beauty of what lay before me, I just sat there taking in all the glory that the sight had to offer, without caring about the scorching heat.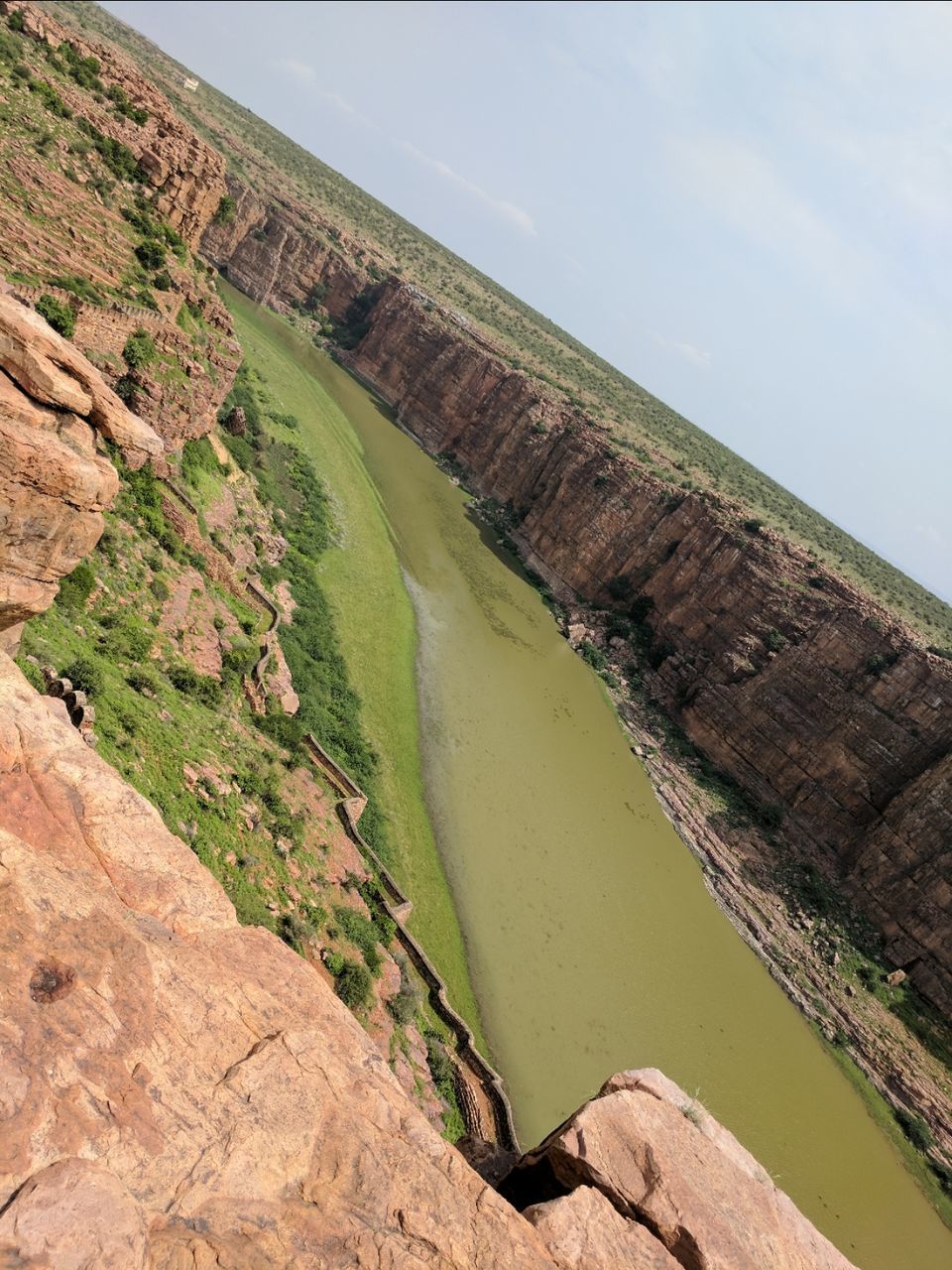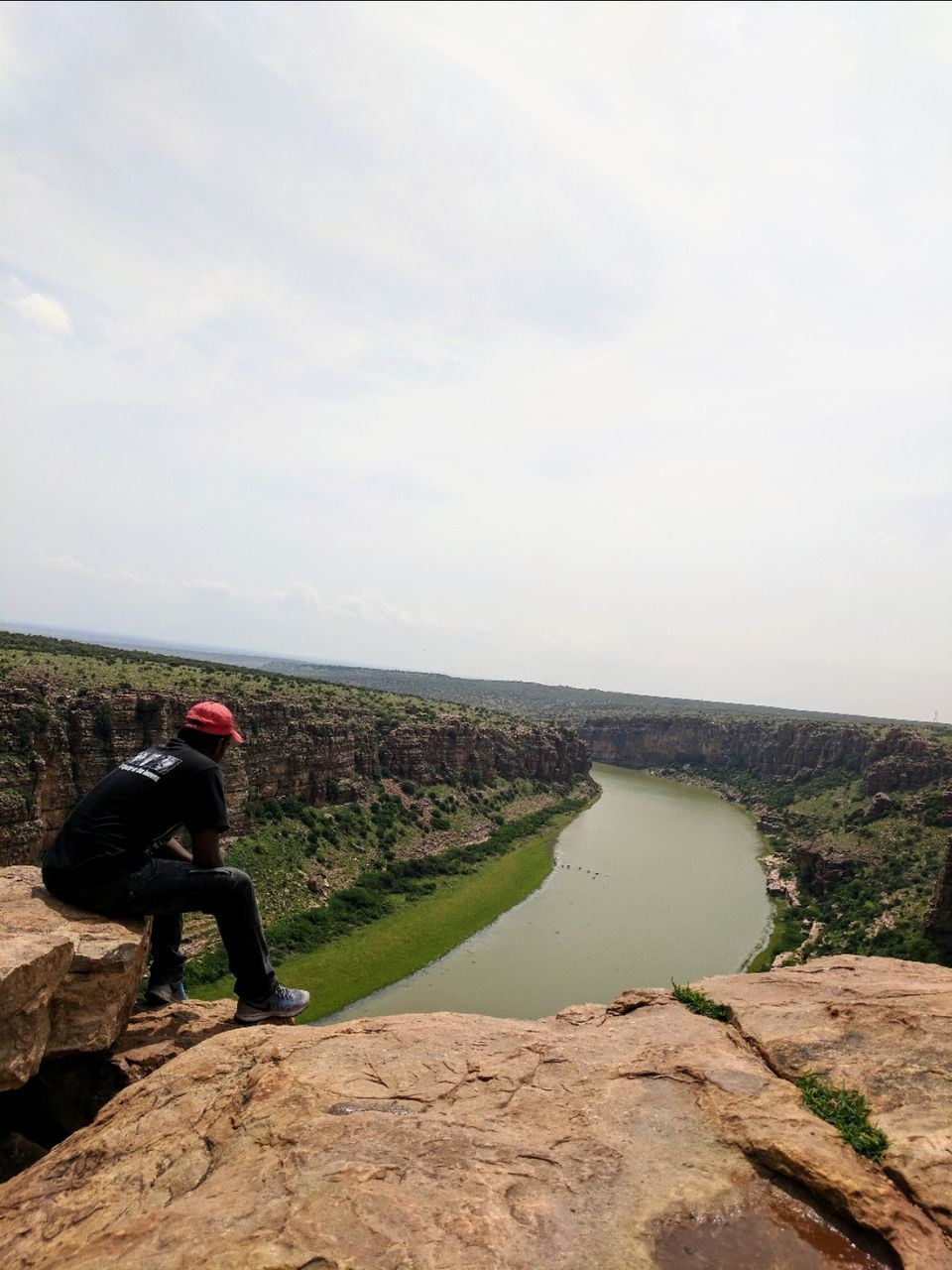 Around noon, I went back to resort, had lunch and then left for my next destination, my next Story, Belum Caves (read about it here).