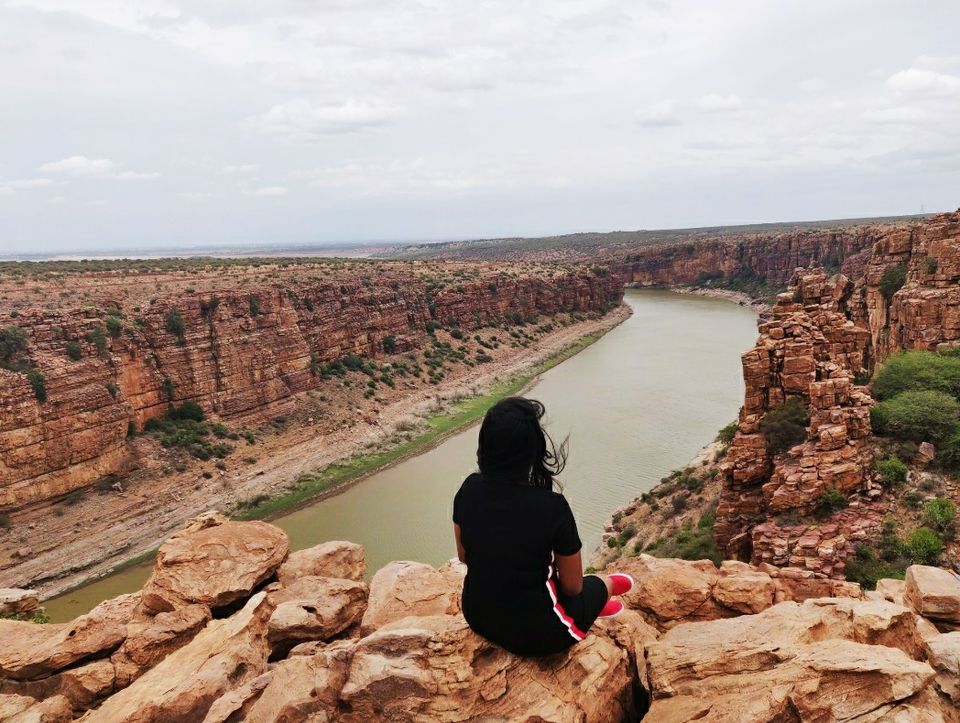 Just type Gandikota in google and I am sure where your next destination is!!
Gandikota is a village and historical fort on the bank of the Penna river, in Kadapa district, Andhra Pradesh, India.
This Beautiful piece of Nature's architecture has come to be known as the Hidden Grand Canyon of India and get delighted by its beauty.
It was a night journey from Bangalore and we reached our stay in Kadapa in the morning, we got freshen up, had breakfast and started our journey to Gandikota. The view from this point is spectacular.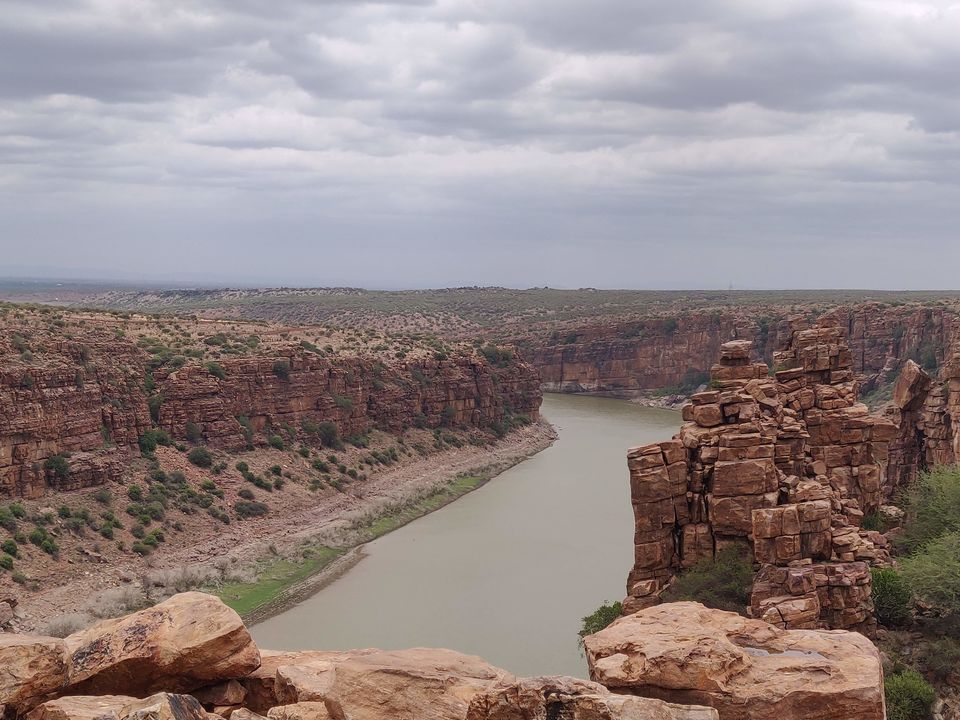 On the way back to our stay, we visited Owk Reservoir, had some fun playing around and throwing stone by forming a ripple competition.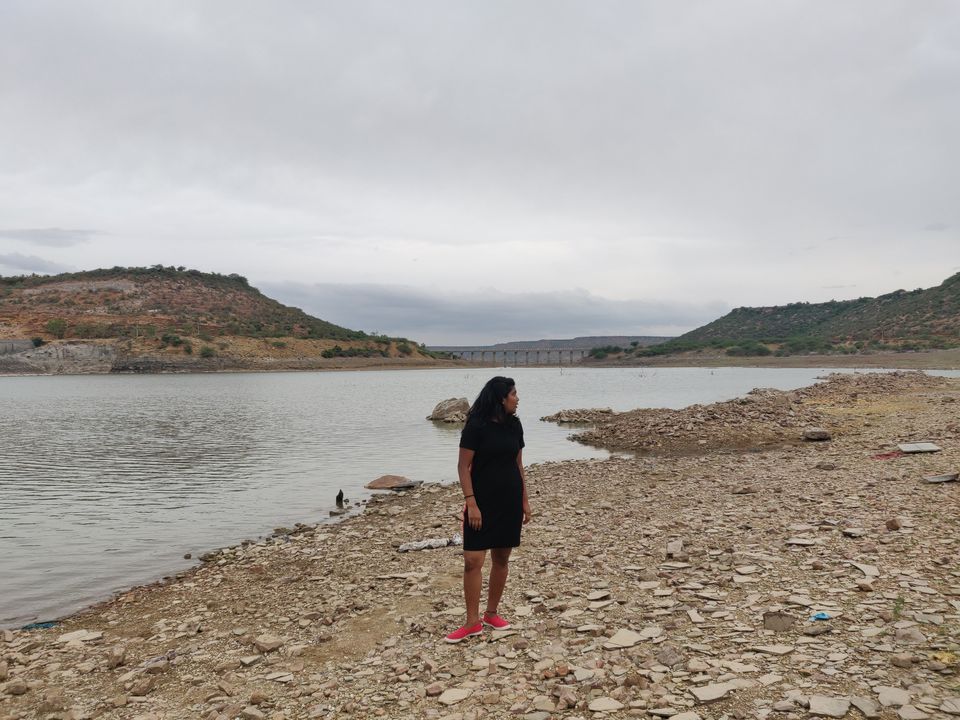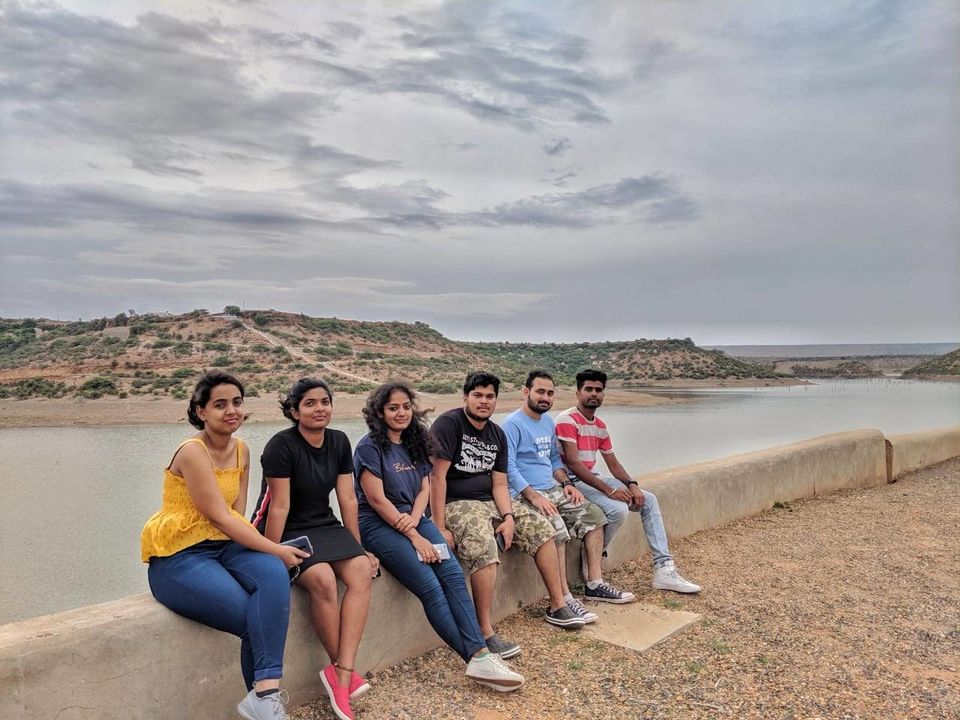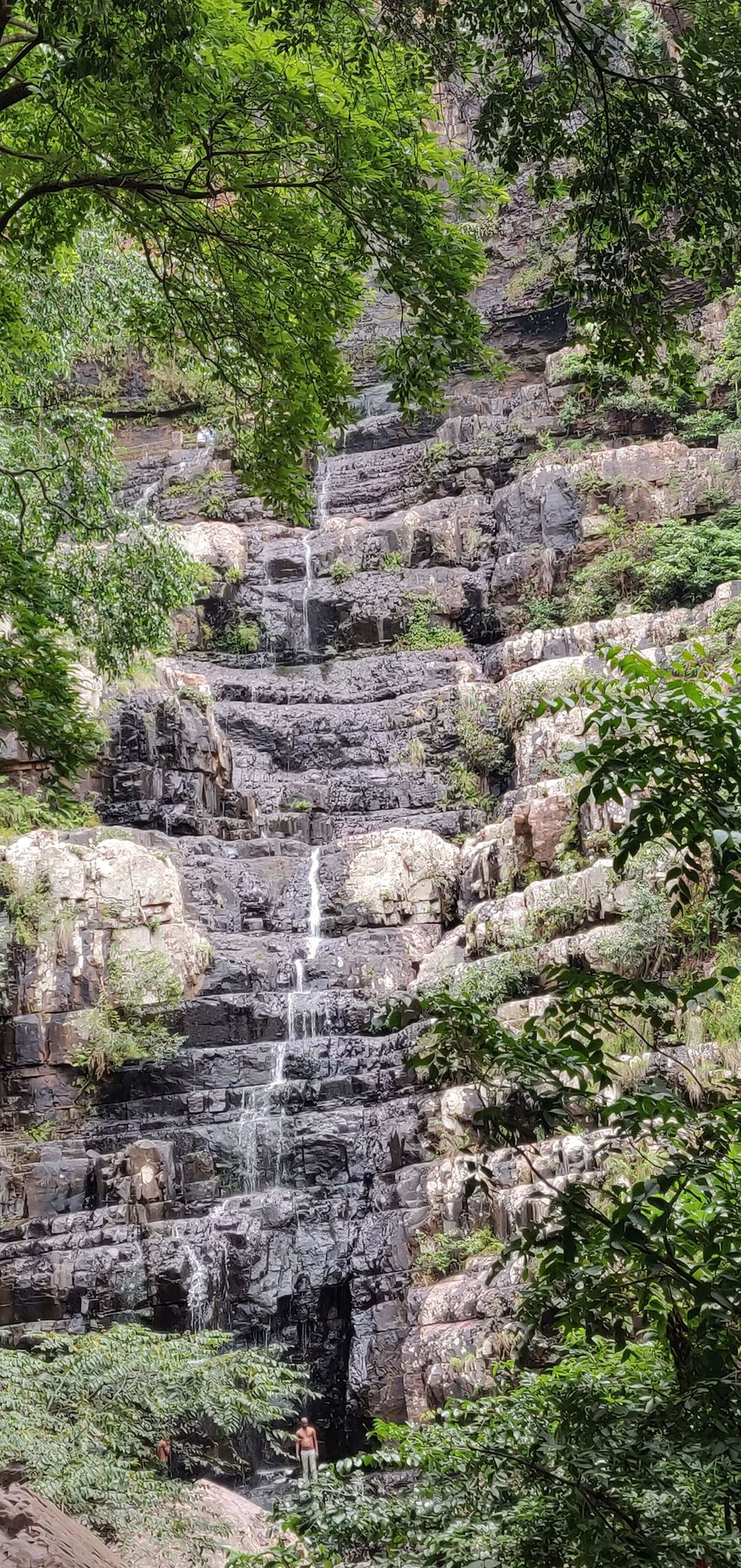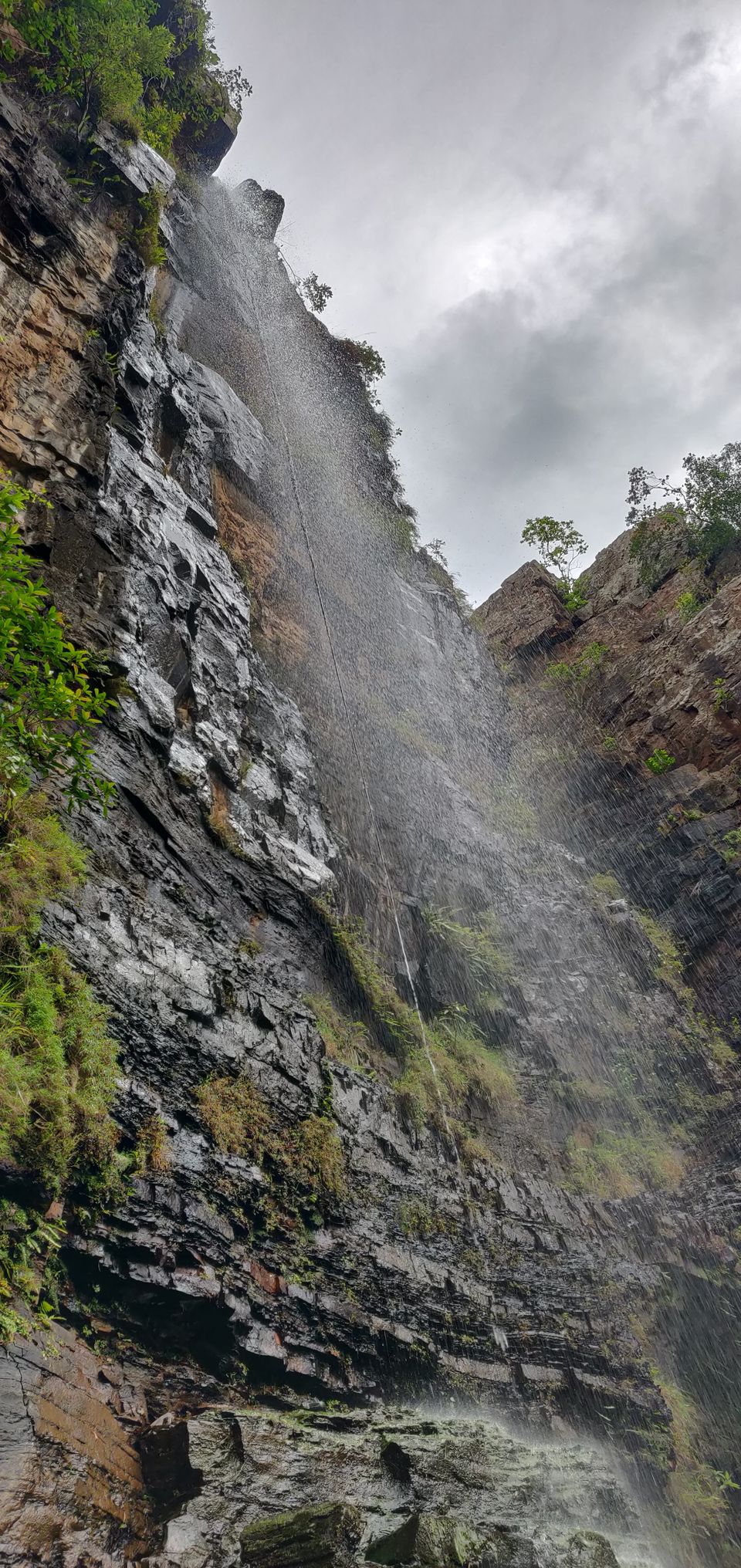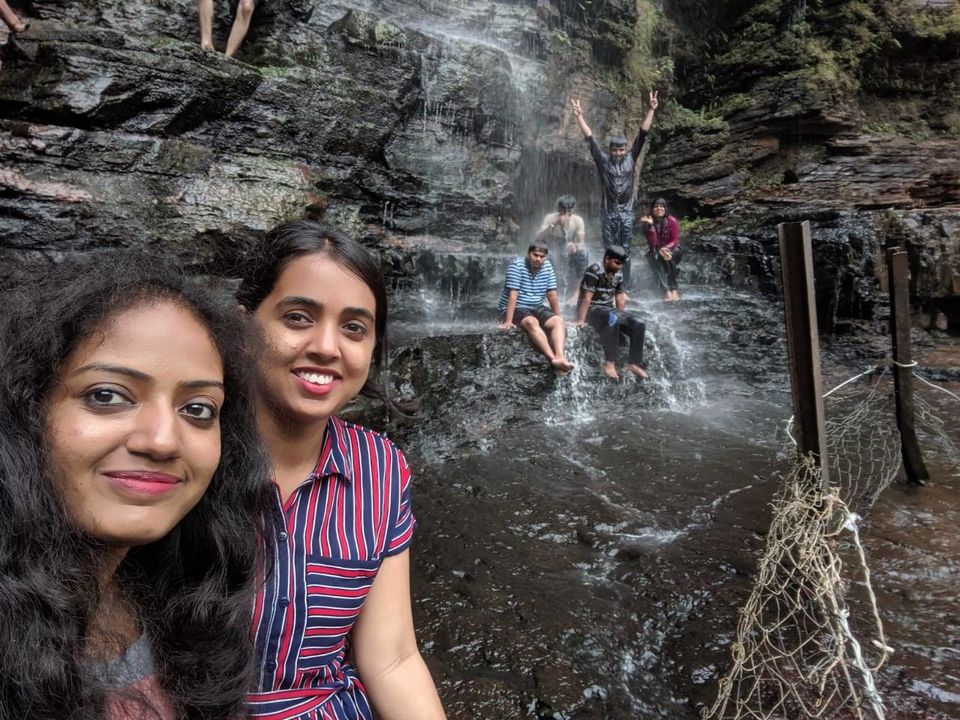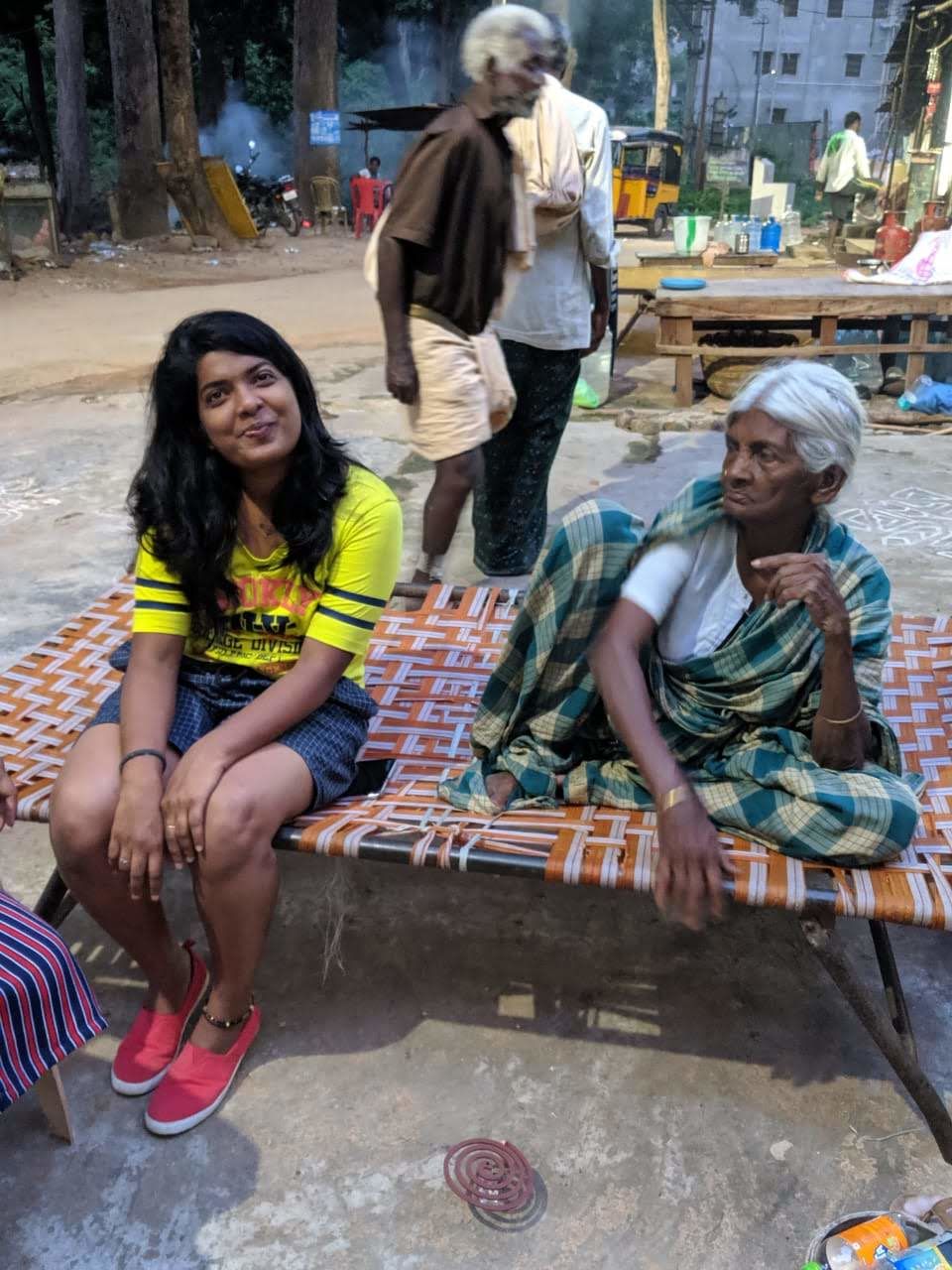 On the way, we could see few ruined architectures, by which i imagined how beautiful it would be when it was created at first place.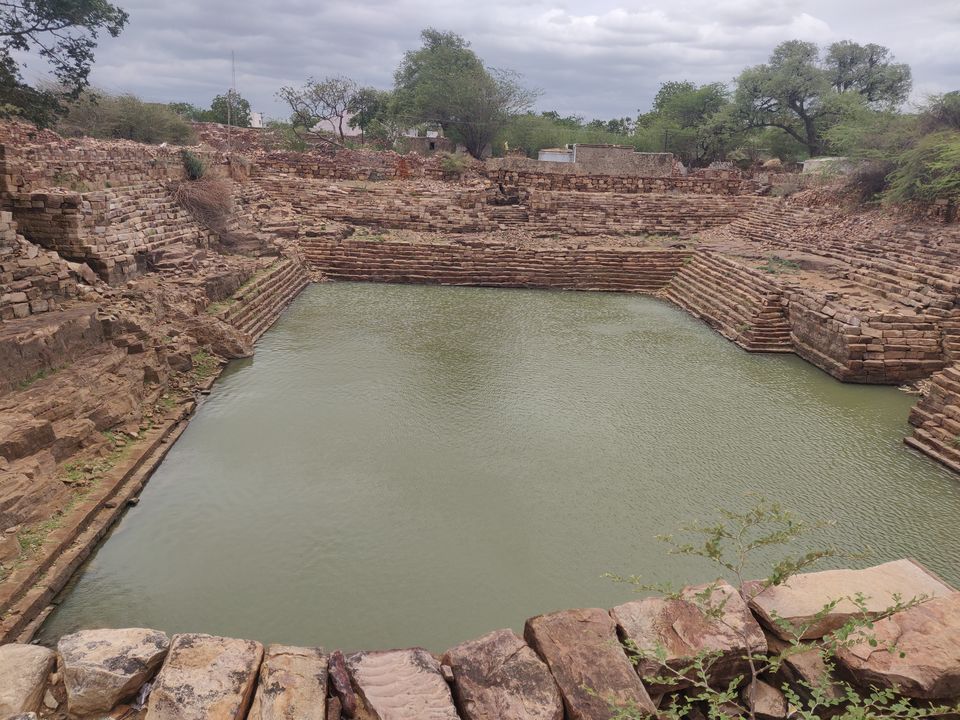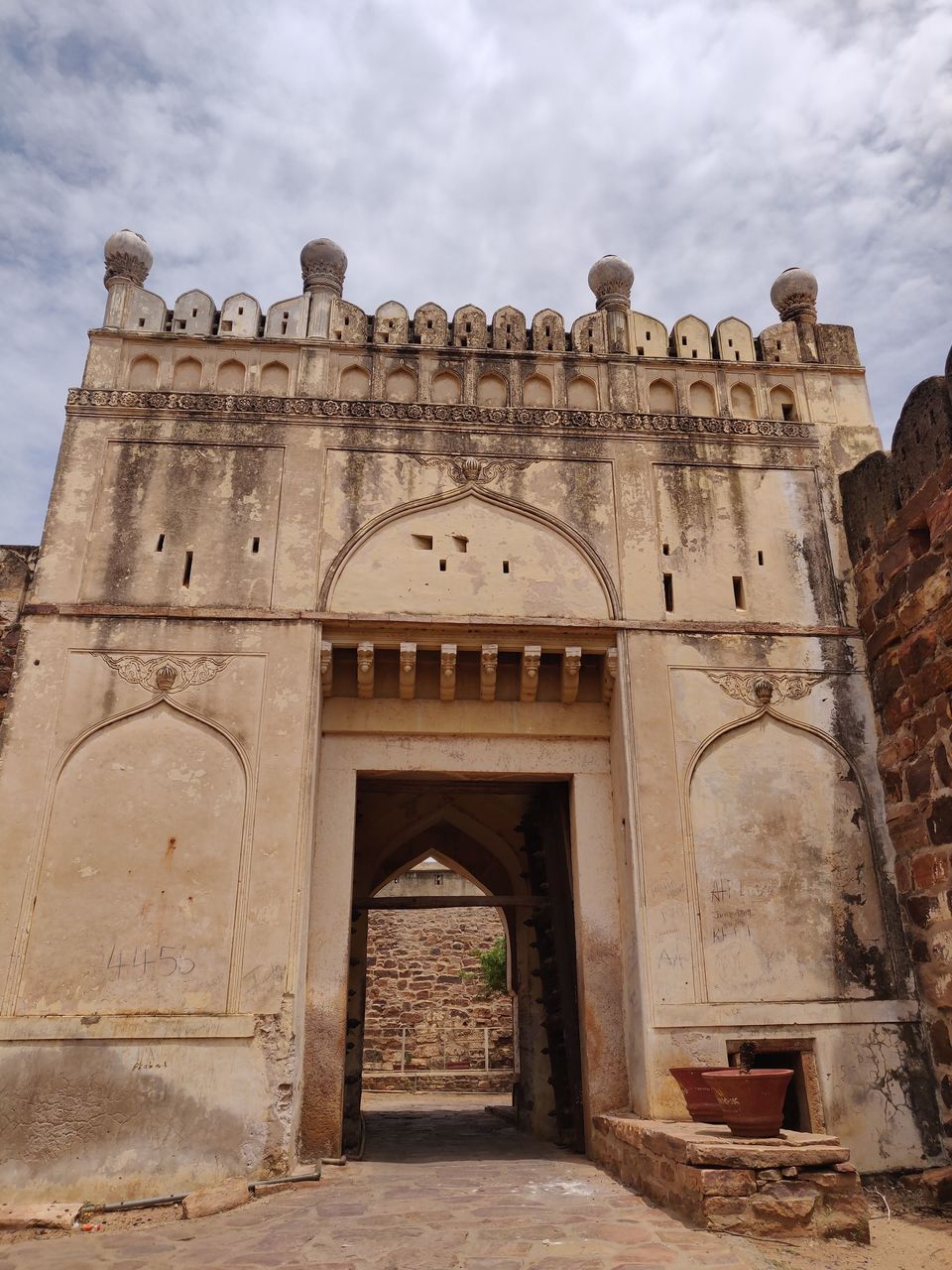 The perfect road trip to this place was with my college friends, August 2019. This place looked very dried in the month of August itself. If the place is well maintained then it would have looked more beautiful but no doubt, when you look at it for the first time, it is totally worth it. Just like the Grand Canyon National park in Arizona, this massive canyon is a stunning assemblage of rocks, cut and layered in the most unique way as if they were arranged by hand!
It was hot sun when we reached the place and climbing these rocks was a task itself, but once you reach the top and look around the beauty, it will give you a total credit.
By the time we finished capturing pictures through our eyes and camera, feeding monkeys and chit chat on those rocks, it got super hot and we had to rush back.
We started to Belum caves and reach before 3 Pm because the caves timings is : Timings: 10 AM – 5 PM and Entrance fees: INR 65 for Indians.
We could see the beautiful Buddha statue.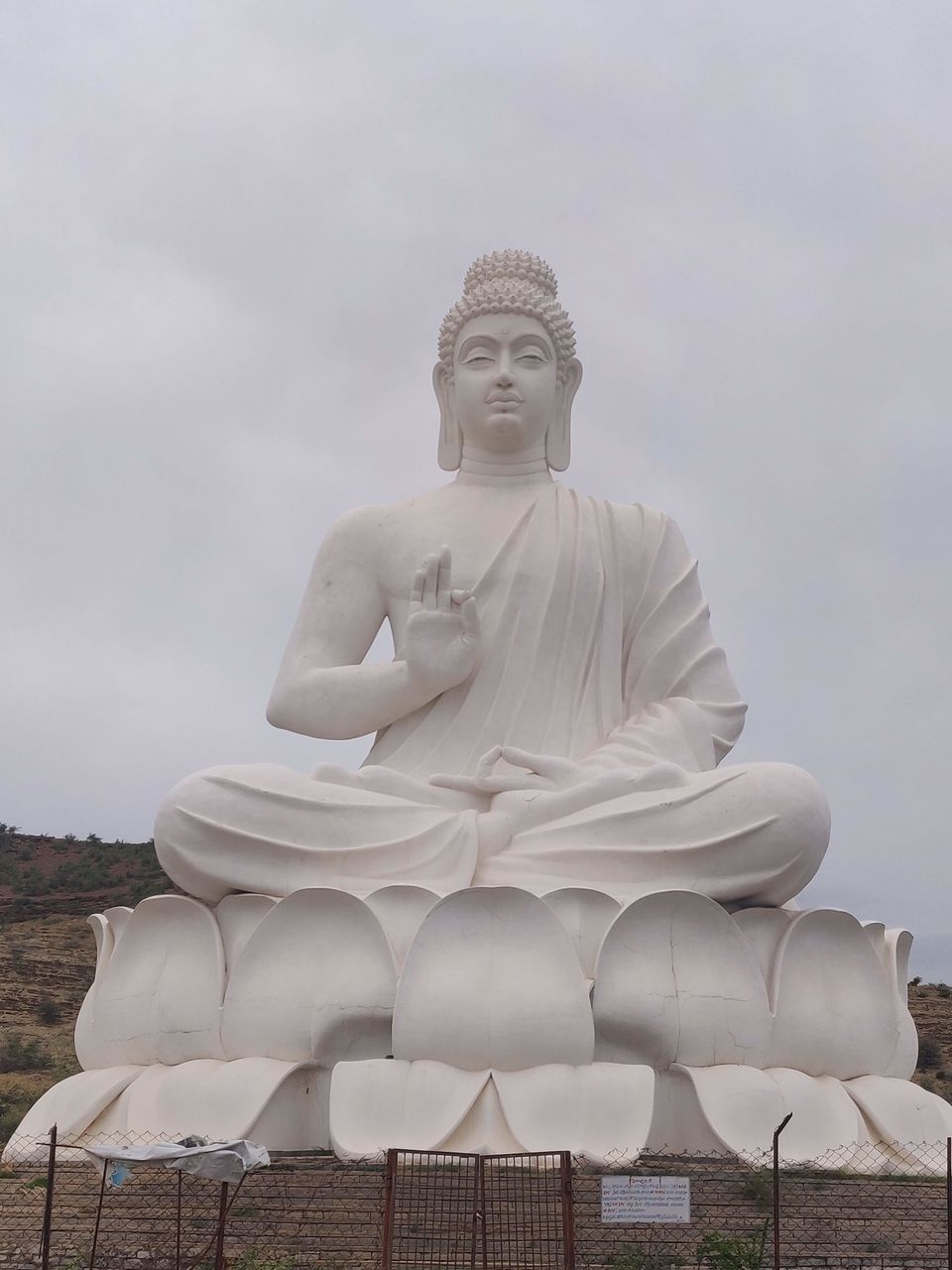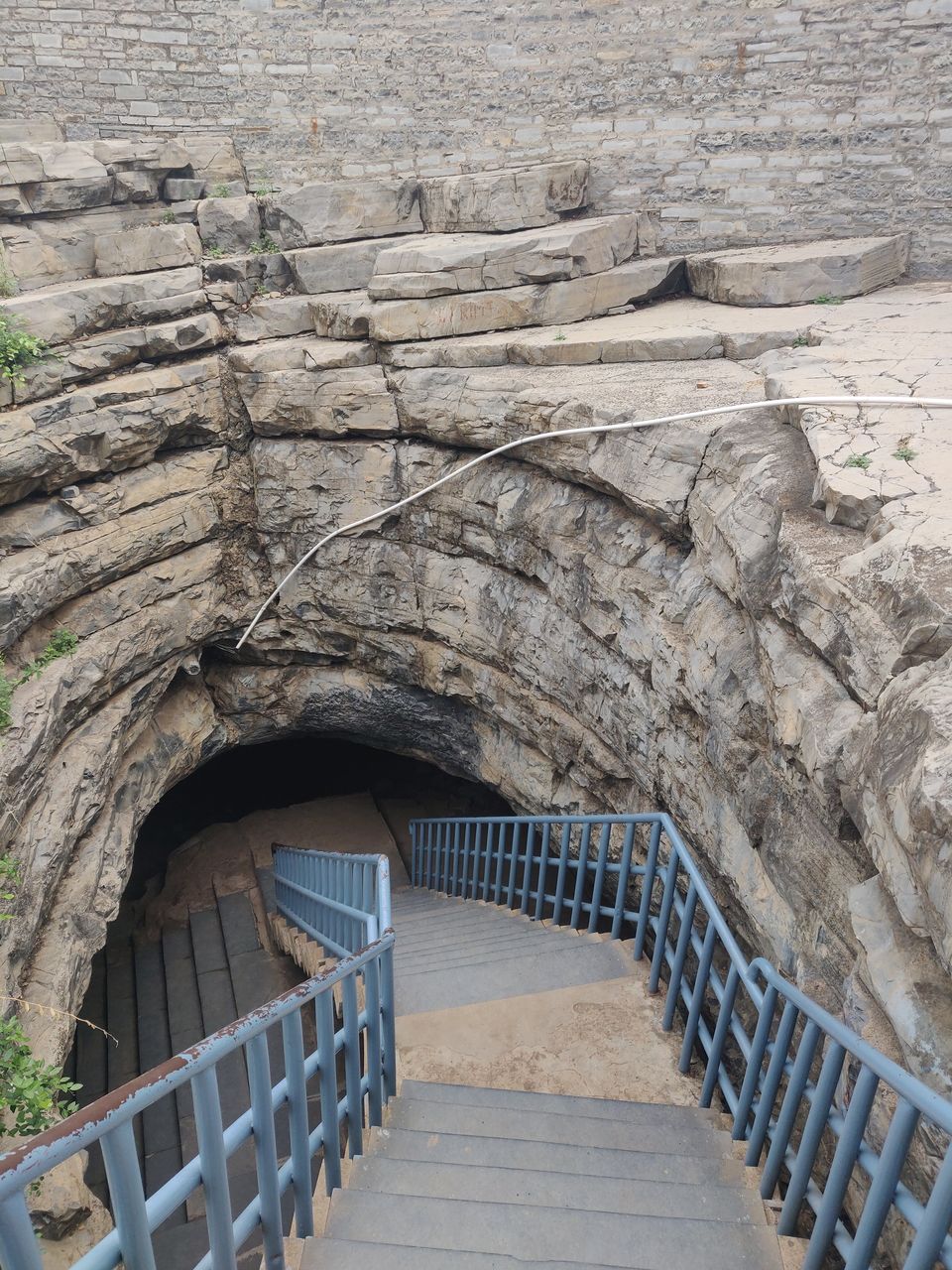 Belum Caves is the second largest cave system in the India. Its around 1.5 hours from Gandikota and the amazing formation will definitely surprise you. We went along with the local guide to explore the caves. The limestone has pours inside so the guide said that there are no breathing problems inside. It is natural and million of years old. First recorded by Robert Bruce Foote in 1884. Explored and charted by H.D. Gebauer, German caver and his team. There are 16 different pathways and today, 3.5 km (2.2 mi) of the caves have been successfully explored, though only 1.5 km (0.9 mi) is accessible to visitors.
You can take selfies with different beautiful light colours inside, Blue, Pink, Green, Golden etc and look scary. HAHA
There is a park outside and there is chance for you to be a kid again.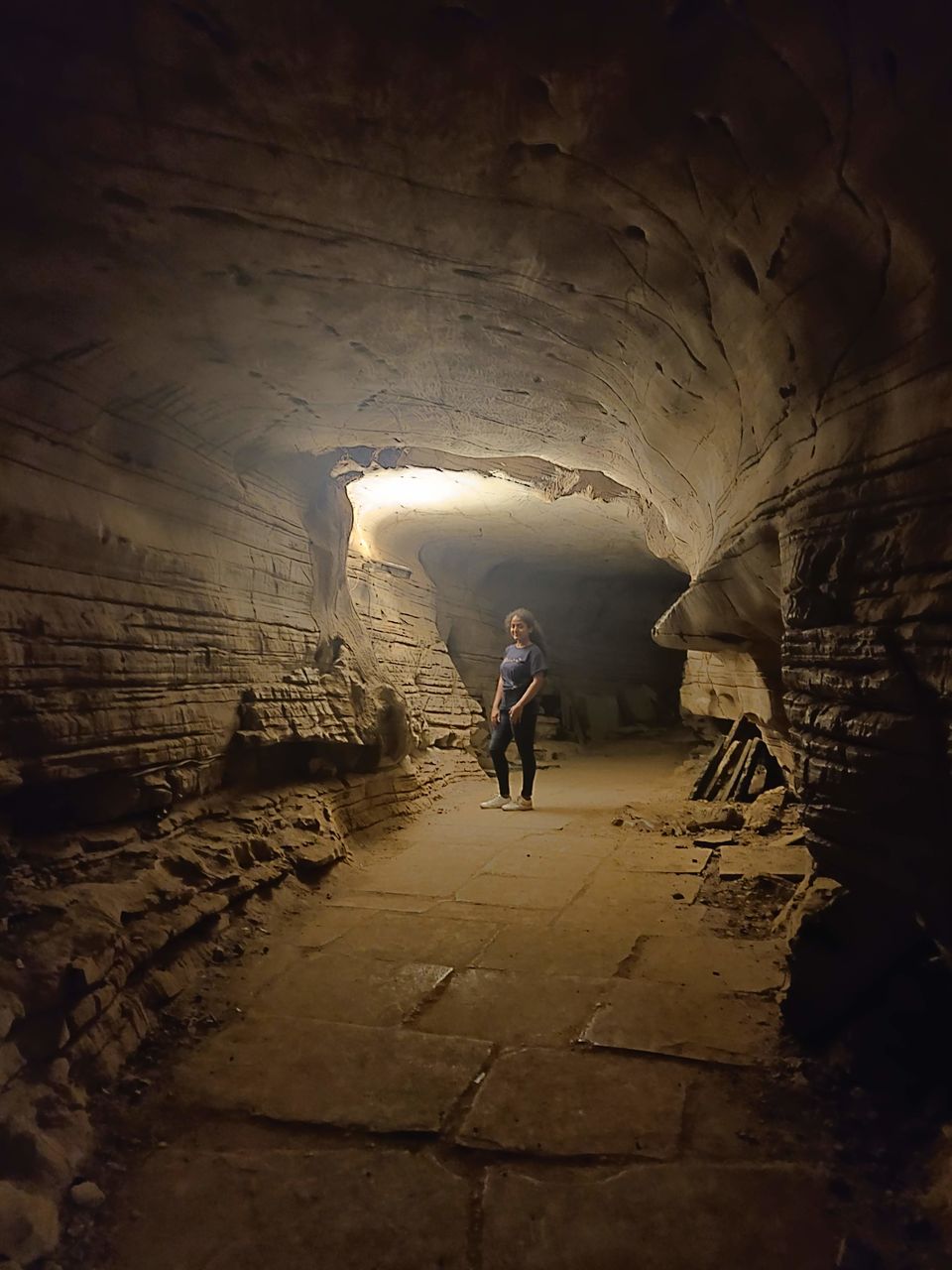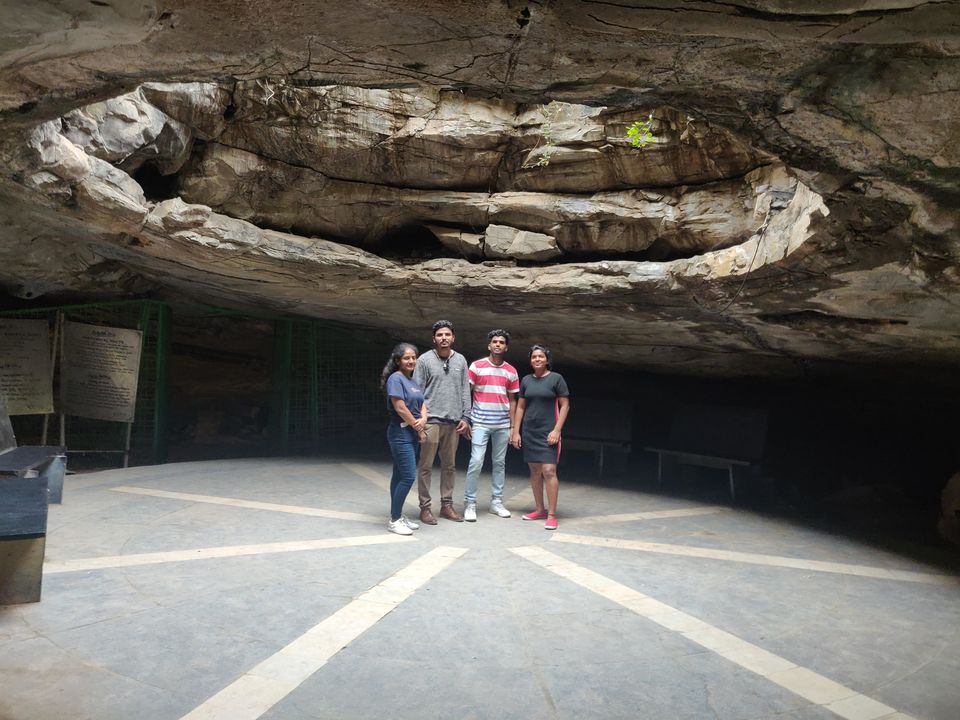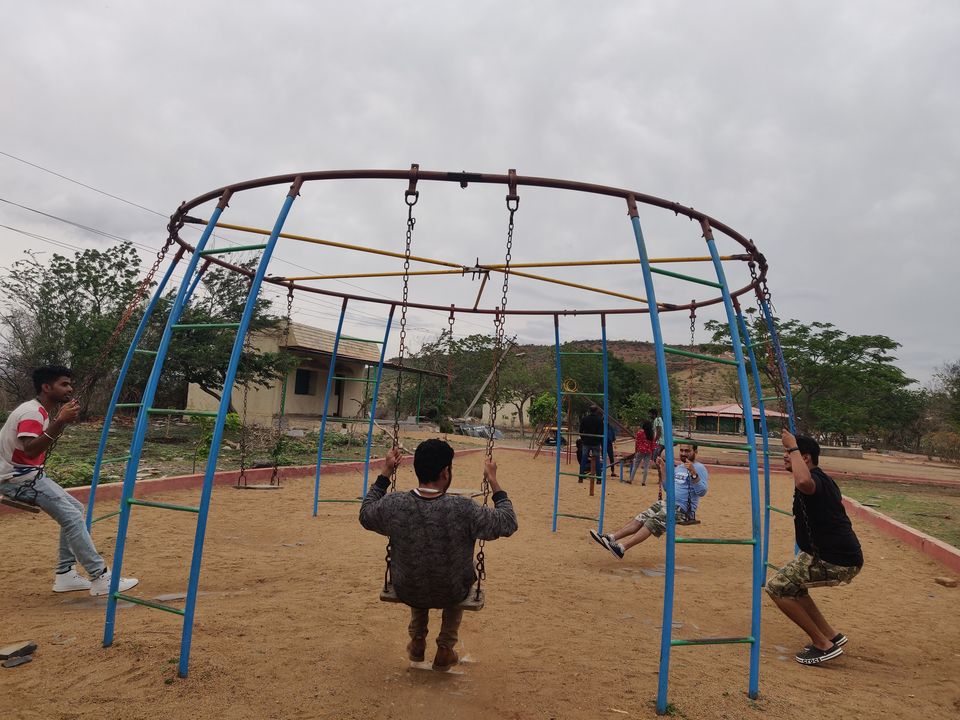 We took enough rest and started our 2nd day journey towards Talakona Waterfalls.
On the way, our vehicle had a Tyre Puncture which made us to do one more trek. It was in the middle of the highway and it was getting too hot. We decided to climb up and enjoy the nature by the time driver is figuring out to drive back.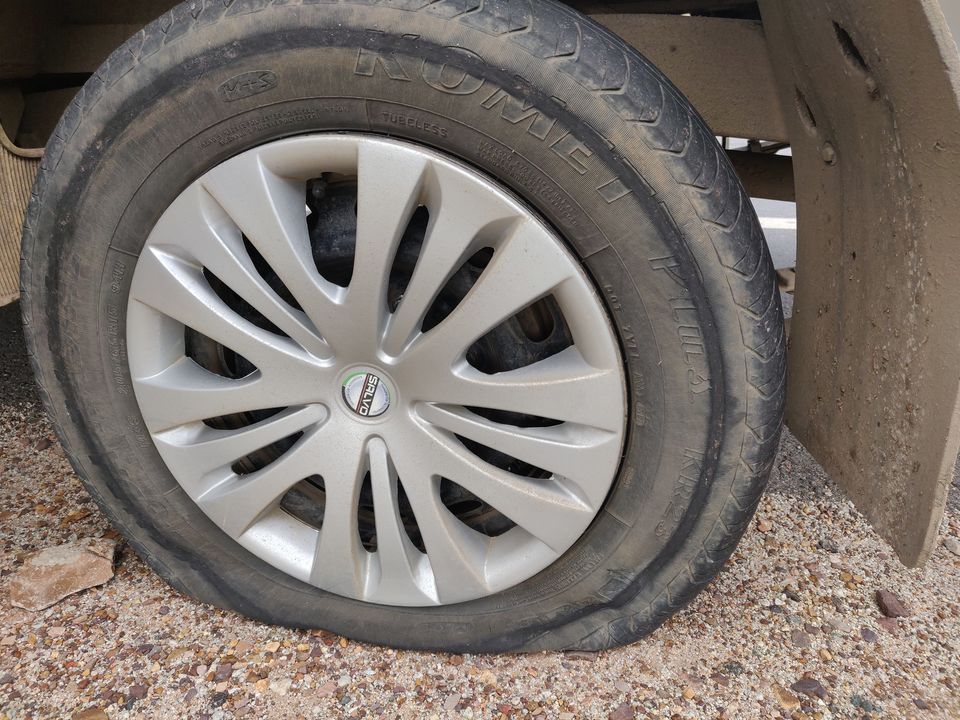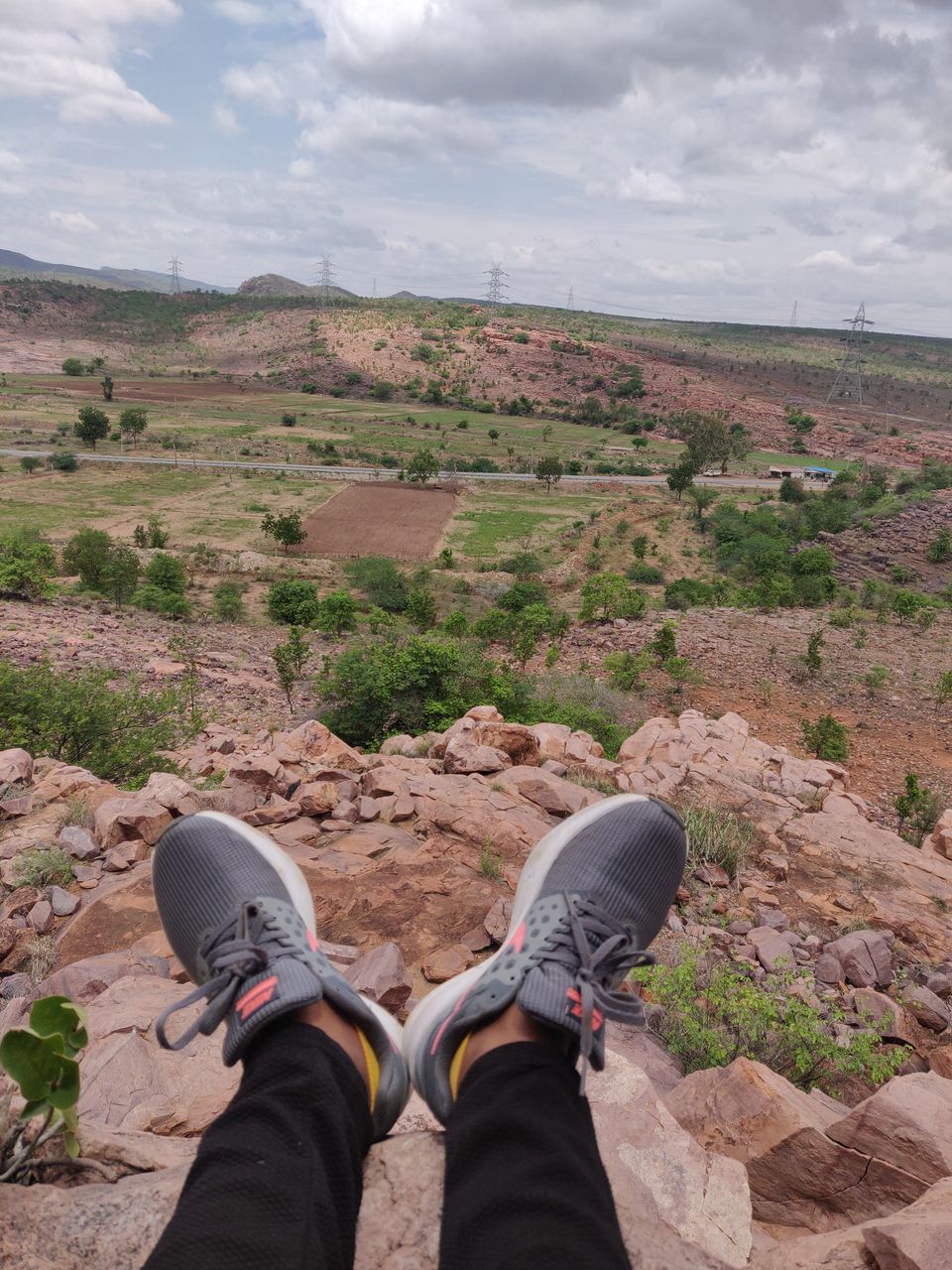 The road you see in the above picture is where our vehicle is, it was a nice breezy environment up there.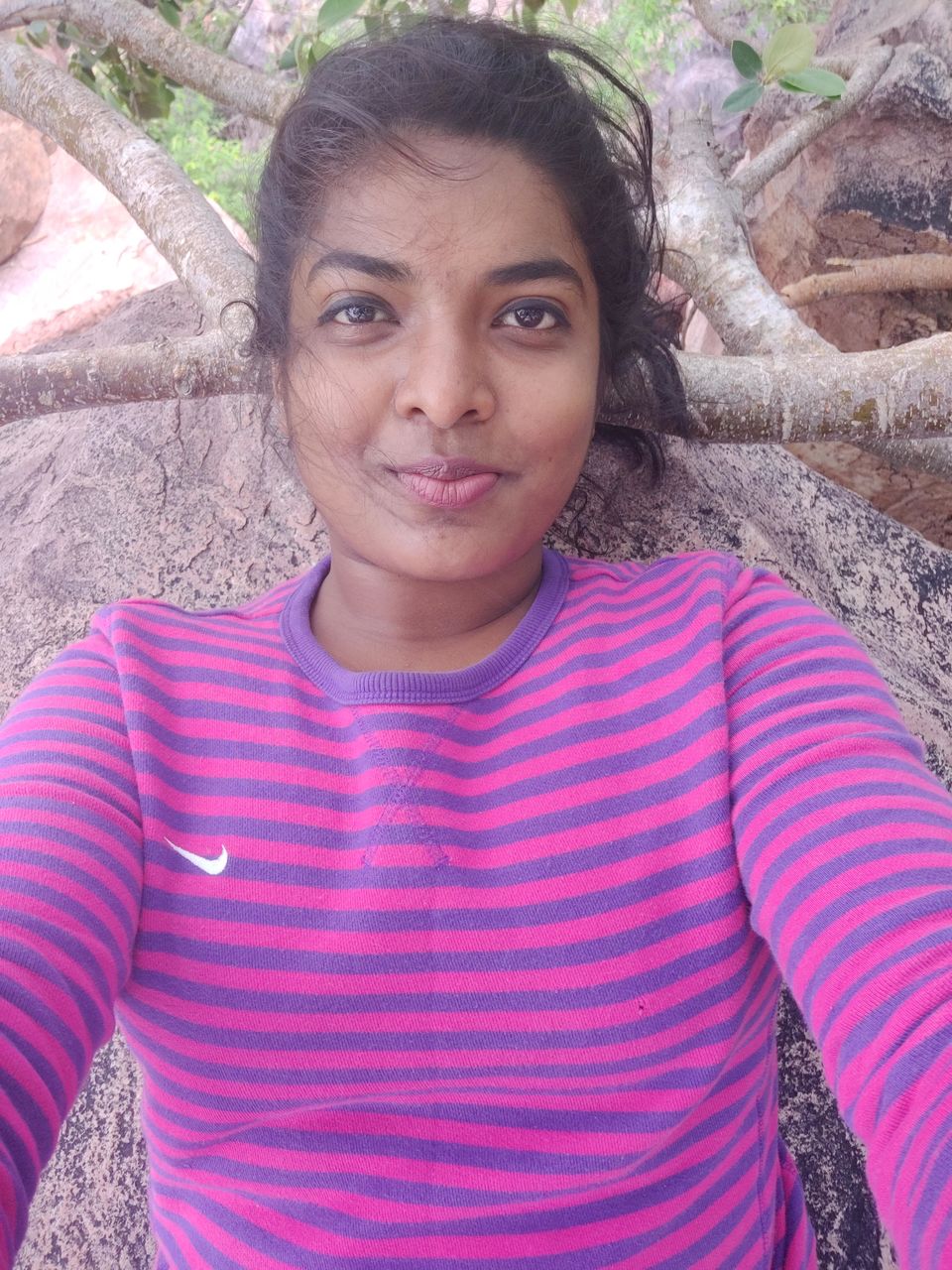 We reached Talakona Waterfalls and of course played in the cold water, back to meeting local people, munching hot pakodas, the day was just over.
We had our dinner on the way back to Bangalore and reached Bangalore early morning the next day.
Planning Tips -
1) Transportation - If your going from Bangalore to Gandikota in your own vehicle or hiring like us then you need to get state permit which will cost you approx. 3.5K.
2)Accommodation - Book your stay which is nearby because we could not find greater options with view.
3) Food - Lots of shops available around the village from where you can get snacks, soft drinks and hot beverages. There are not many restaurants near Gandikota. The highway or the city area will have one.
4) Best time to visit - Anytime around the year is a good time to visit but I personally suggest you to avoid the place during summer as it gets really hot especially during the day time.
The whole of Gandikota can be covered in 1 day and the next day, you can visit Belum caves. There will be Kayaking options sometimes(not sure about the season) in Penna river. You can also visit both these places in a day itself like how we did and explore other places on the second day.
How wonderful is our nature for its stunning creation. Go explore and enjoy it and help to preserve and maintain it for future generation. Keep the nature safe and clean!