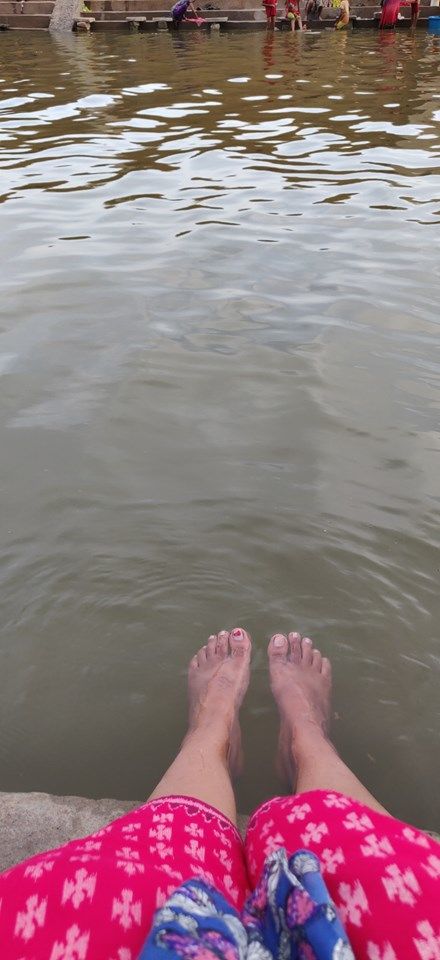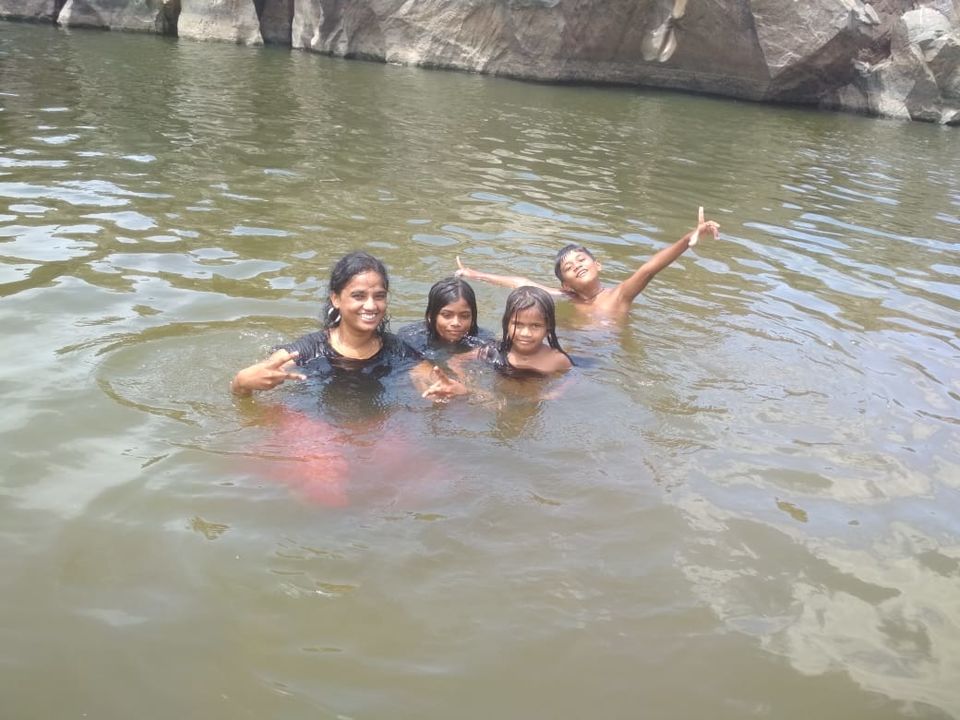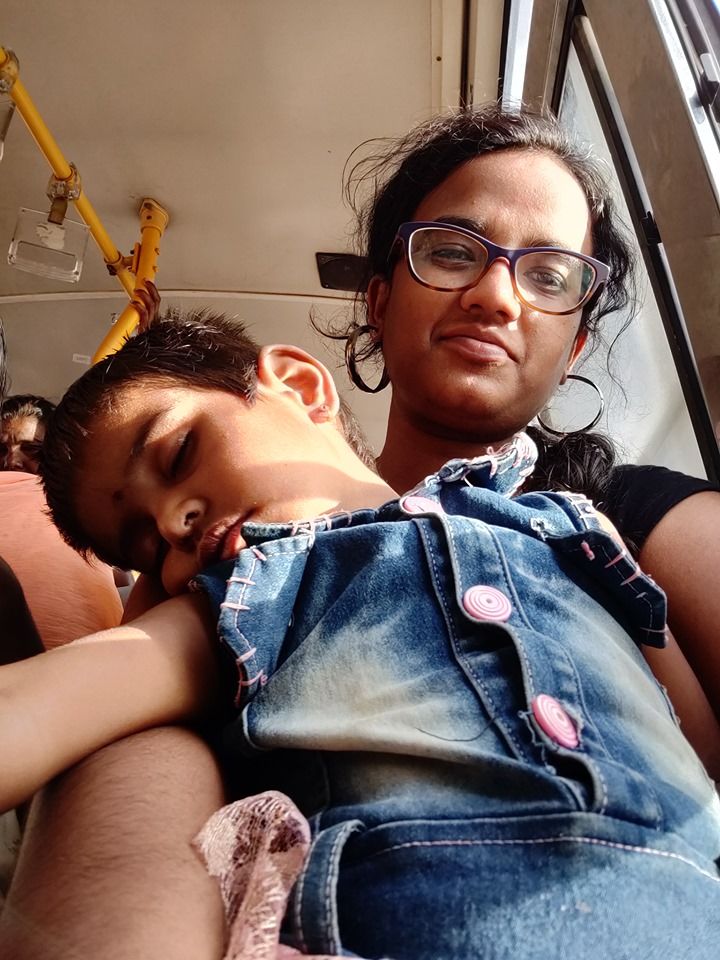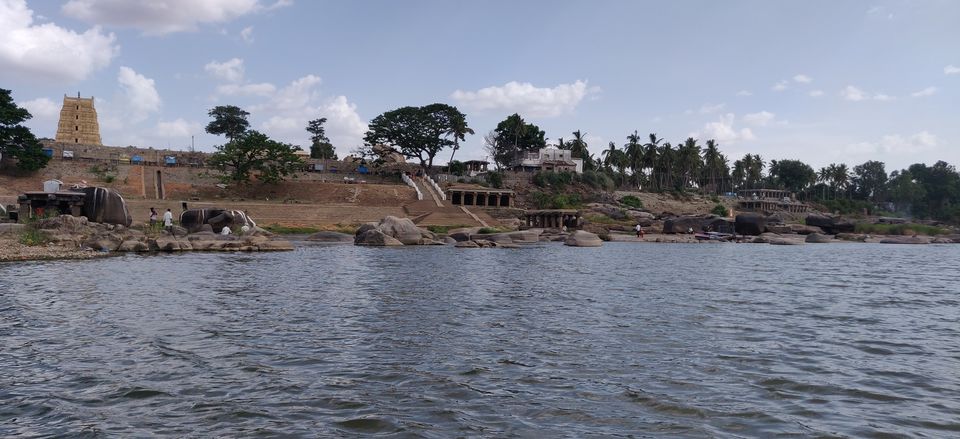 Touring Hampi : Day 2 at the Hippie Island
"To awaken alone in a strange town is one of the pleasant sensations in the world" -Anonymous
Day 2: I woke up by 7 A.M and after a hot shower, packed my bags and checked out since I did not want to waste money on the hotel room unnecessarily as I was leaving the same night anyway. Again walked to the KSRTC Station. I have started knowing the routes like the back of my hand. Luckily found a cloakroom in the bus stand where I deposited my bag and carried only the essential things in a small bag. This time I was cautious to enquire H-A-M-P-I to get the correct bus, unlike the previous day fiasco. The city bus dropped me at Hampi near Virupaksha Temple. I switched on the maps and walked to the ferry point. Plus the tuk-tuk driver had already assured me the ferry point was at the backside of the temple only. The backside of the temple opened into a view of a beautiful river which I never thought was there initially. It was a small yet surprising stretch of river that divides Hampi into two different worlds.
Once the motorboat had its required number of passengers, the boatman took us to the other side charging only 20Rs. There is also an alternate option of coracle ride for 100Rs. There were 2 guys from Bangalore and a woman solo traveler from Pune who would later become my companion for the day. We chit chatted about the punishing sun and they were quick to mock me saying Hampi weather is any day better than Chennai weather. To which I replied, "You could survive anywhere in the world if you are a Chennaite."
Once we crossed the river, Ms. V from Pune and I became friends and decided to hang out together. We rented a scooter and followed the route map of the dealer. We decided to check the waterfall first. The Hippie Island side of Hampi is a remote village not too disturbed by the flocking tourists as in the temple side. Which keeps the serenity of the village still intact giving us a feeling of hanging out in a village. It felt too good to drive through the Rocky Mountains and lush green farmlands in equal proportions. We found the waterfall only to realize the water was not falling anywhere due to the offseason but a magnificent river welcomed us. We had really good leisure time swimming and playing in the shallow portions of the river. There were kids bathing in the river while their moms washed the clothes at the banks. The people were very friendly conversing with us in Telugu which we had no clue about. The kids were brave enough to climb atop of high rocks and dive into deep waters easily. After a really good time, the local people waved at us and we waved at the river and decided to check the lake at another side. The lake was kind of reservoir and we did not find it any pleasing. We had a quick lunch and refilled our petrol tank not risking to get stranded.
We checked out a few temples like Monkey Temple and Durga Temple. These temples were majorly recently built unlike the ones on the other side that dates back to centuries. We checked the Aenegundi palace and I don't understand why that thing is even a tourist destination if it is not even open to local people. There was a big sit out opposite to the so-called palace and we laid down and rested for a while. It was already past 3.0 P.M and we decided to head back to the dealer to return the bike. For one last time, we drove through the village trying to memorize and capture every inch of the beautiful experience nature offered us. We returned the bike and had a quick snack and drink at the restaurant nearby. The ferry dropped us at the other end and I decided to accompany Ms. V till her homestay to send her off. We waived off and she dropped me at the Virupaksha temple as I wanted to see more of it again. This time I realized I had not checked the backside of the temple the previous day and checked it and also discovered there was a way to the river directly from the temple. After some time, I got a city bus from the same point I got down in the morning and headed to Hosapete. I cannot think of more friendly people than I have met in Hampi. It always felt so refreshing to take the local bus and observe the people around me even if I have no knowledge of their language. I collected my bag from Hosapete bus station and walked towards the Railway station a km away. Enroute I found the huge Thungabhadra canal and got down and dipped my feet in it observing the women and children washing and bathing on the other side.
For me, the second day at Hampi is what best describes how anything could unfold so well if we could just be more open and not give too much thought to make it work and plan laboriously. After all, life is holding us surprises even for the next minute and it is best to be adaptive to the changes instead of planning to have changes as we wish. One such surprising conversation that happened with Ms. V went on like this.
Ms. V pointed out someone's image painted on the wall somewhere and asked whether I know that man. I was not wearing my lens and asked her who was it. She said some Baba... and I thought it was some Swamiji and said I don't know. But she kept telling that she was flabbergasted that only Marathis know him but even a remote village in Karnataka has his picture. Now I was curious to know who that infamous Swamiji was and craned my neck and strained to see who it was. To my dismay, it was Babasaheb Ambedkar. I was so shocked that she thought he was just some Marathi figure. I quickly corrected her saying, He wrote our constitution why would people not from Maharashtra not know him? He is an Indian icon not just some Marathi figure which the rest of India will ignore. And then she went on like the Constitution of India should be revised. When I asked, "Why?" She said, "It is because it is old".By this, I was expecting her to open her scathing attack on Reservation and I could not be wrong and she gave in immediately. Ms. V did not want reservation because she doesn't believe in Religion. It cannot get funnier than this. I was careful to not be judgemental and I was really enjoying observing the different faces of Indians and their perspectives. Unfortunately, this is the real side of the uber-elite middle class, they have all the punch within them to EXPLORE life but not explore let alone acknowledge the beaming caste disparities this country holds.
Hampi has good trekking spots. I would have loved to trek the Matunga hill if I had one more day or had I stayed in Hampi and not Hosapete. But last time I trekked with my friends, I had to be coaxed to reach the summit. I was at the verge of giving up halfway through. So I am still not sure whether I could have trekked solely.
Back to the story, I left the canal and reached the Railway station and waited for my train that came nearly 30 minutes late as in the case with most trains. I boarded my train at 9.40 hoping that someone will share my RAC seat in the next stations. But to my surprise, there was no one to disturb my sound sleep and my unplanned day could not have been any better. I reached Bangalore the next morning reminiscing the memories of the trip and looking forward to more such trips in the future.
Few takeaways from the trip are, there were clearly many solo travelers of various age groups roaming around. The people could not have been any better. I cannot stop myself from thinking how well-mannered Indian village folks are, the people were more than willing to offer whatever help they could be of. Never once I felt alone or unsafe contrary to my experiences in big cities under broad daylight. Hampi stands testament to a fallen empire, all the materialistic pleasures we build on will reduce to something like this one day. And my most important learning is, if I could manage for 2 days on my own without any knowledge of the language, I don't think anything could stop us from doing what we actually want to do in life.
Here is to more such soulful trips.