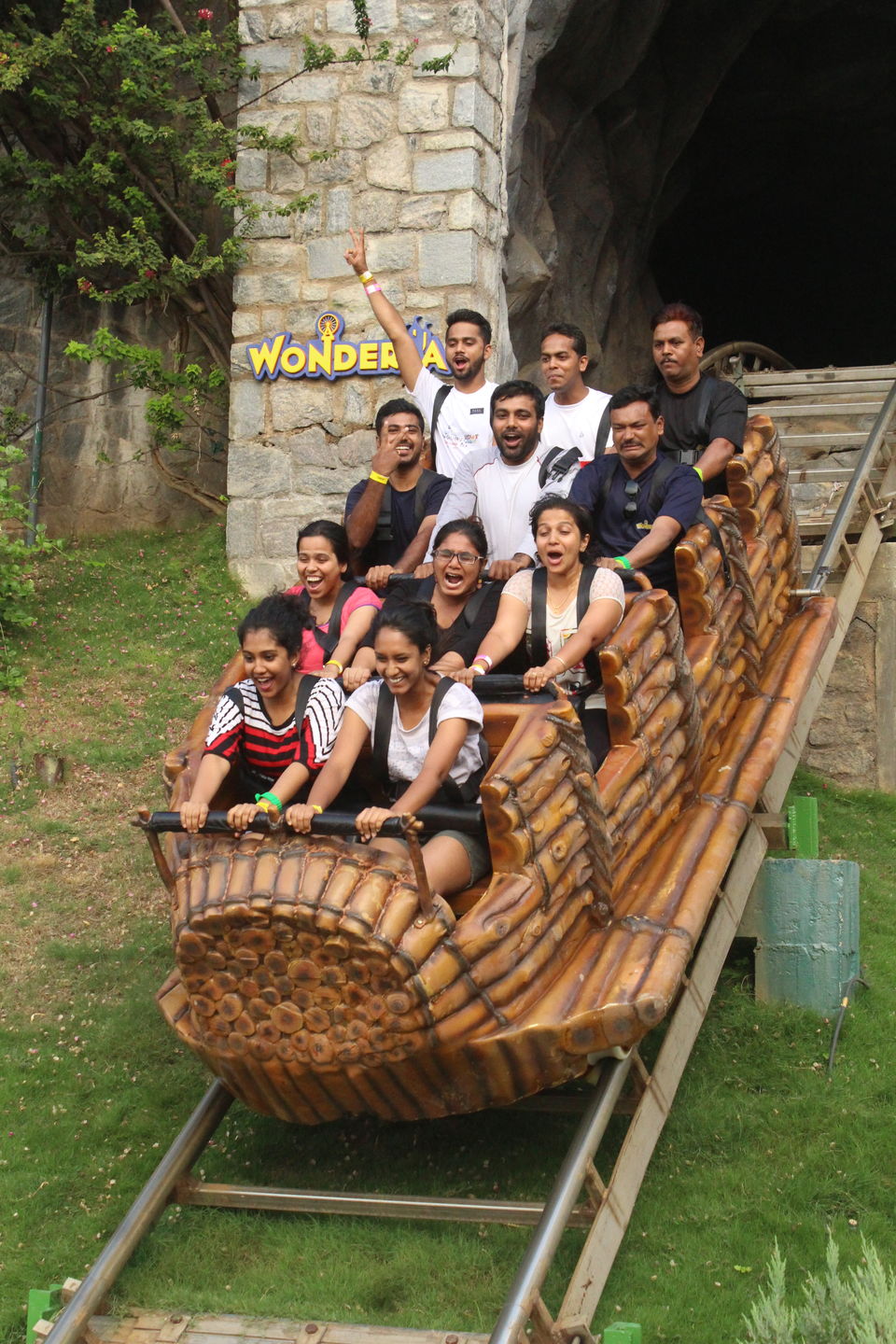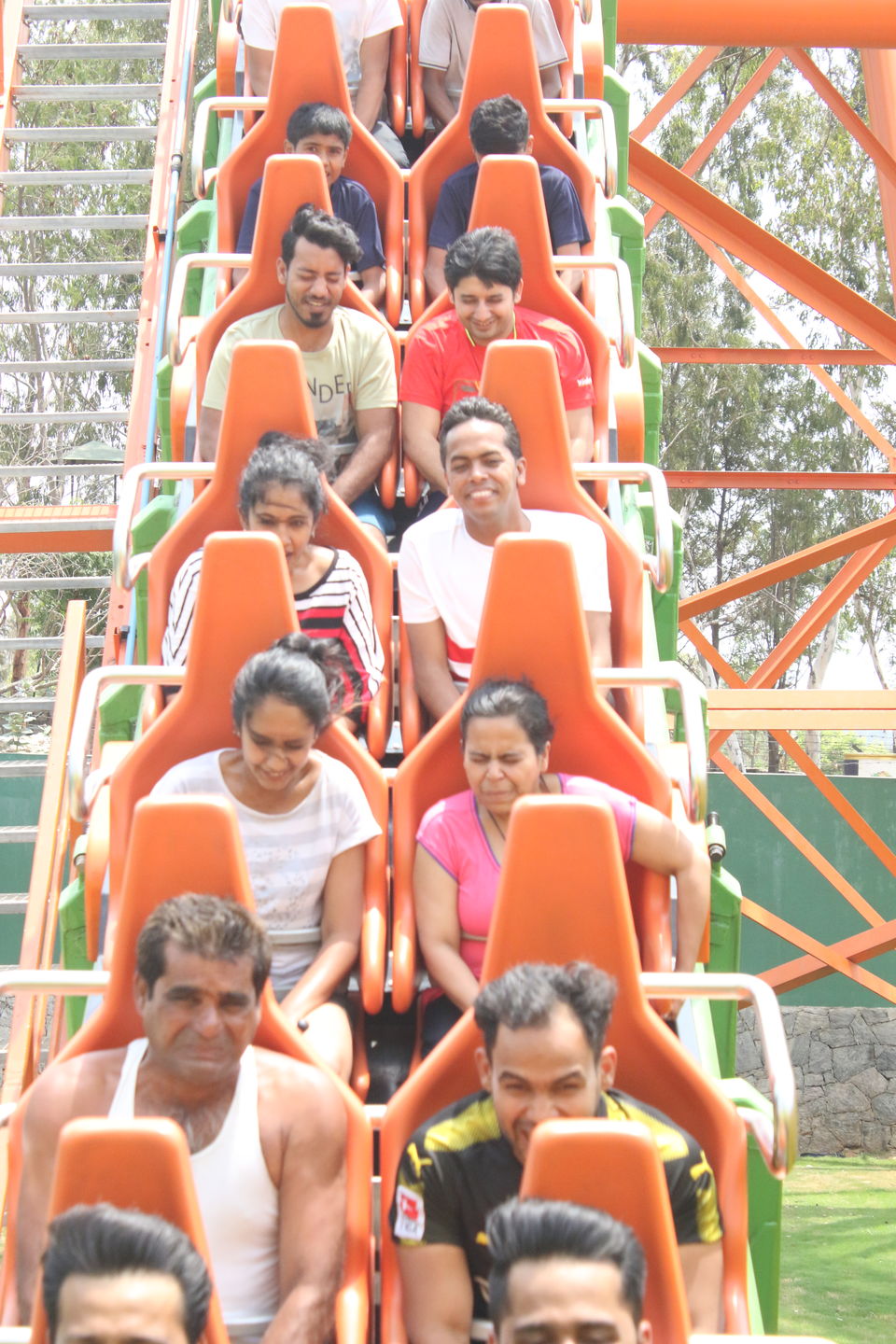 So our's second trip within a year(lol).This time in heart of Bangalore itself.
Wonderla.
Why wonderla??
New people,new place,Amazing park.Wonderla was wonderfull.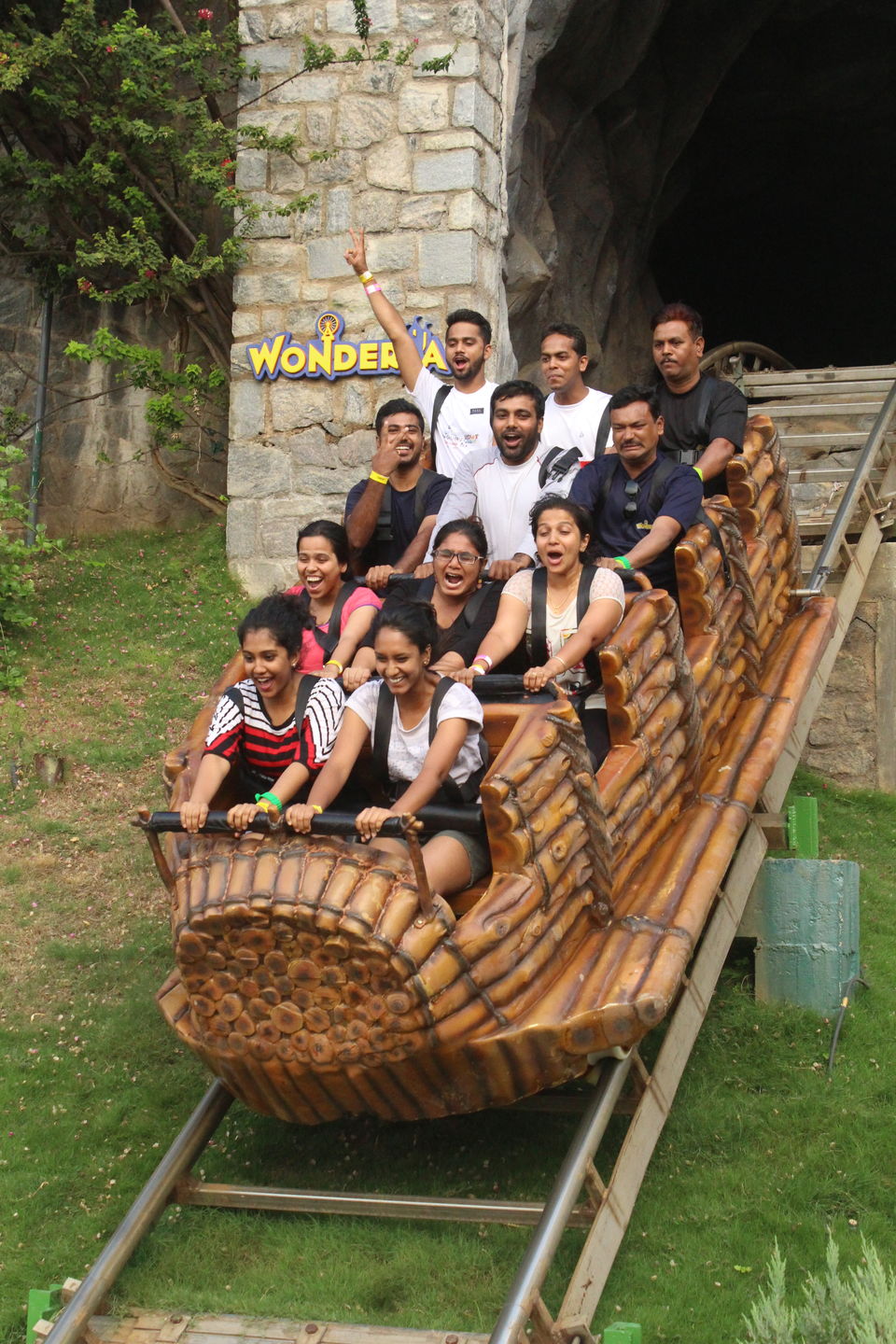 We started early morning,reached their by exactly 11 am.Yeah that was exactly.
As we were fasttracked,so we need not to wait for the queue.
we were inside,and started our games full of amazing fun.
Awesome rides with awesome people.
I am making it little short,as i am sharing this things working from office.Yeah sometime i love to write rather than working nothing sitting in office.
Anyway,so after completing 7-8 awesome rides,we had taken a break for lunch(chicken biryani was awsome,you can not complete even a single plate).
The Unmissables,Korneto Insanity, Maverick,A Y-scream, Boomerang, Harakiri and A Twisters.was really awesome.
Post lunch and after full of acceleration, force, rotation, free falling bodies etc it was time to go in water,i mean yeah rain dance.
All type of water rides was great and yeah it will bring a total of 360 degree rotation of your bodies which will make you like "bye bye guys today is my last day,meet you in heaven"
Don't scared!Once you go you fill the same.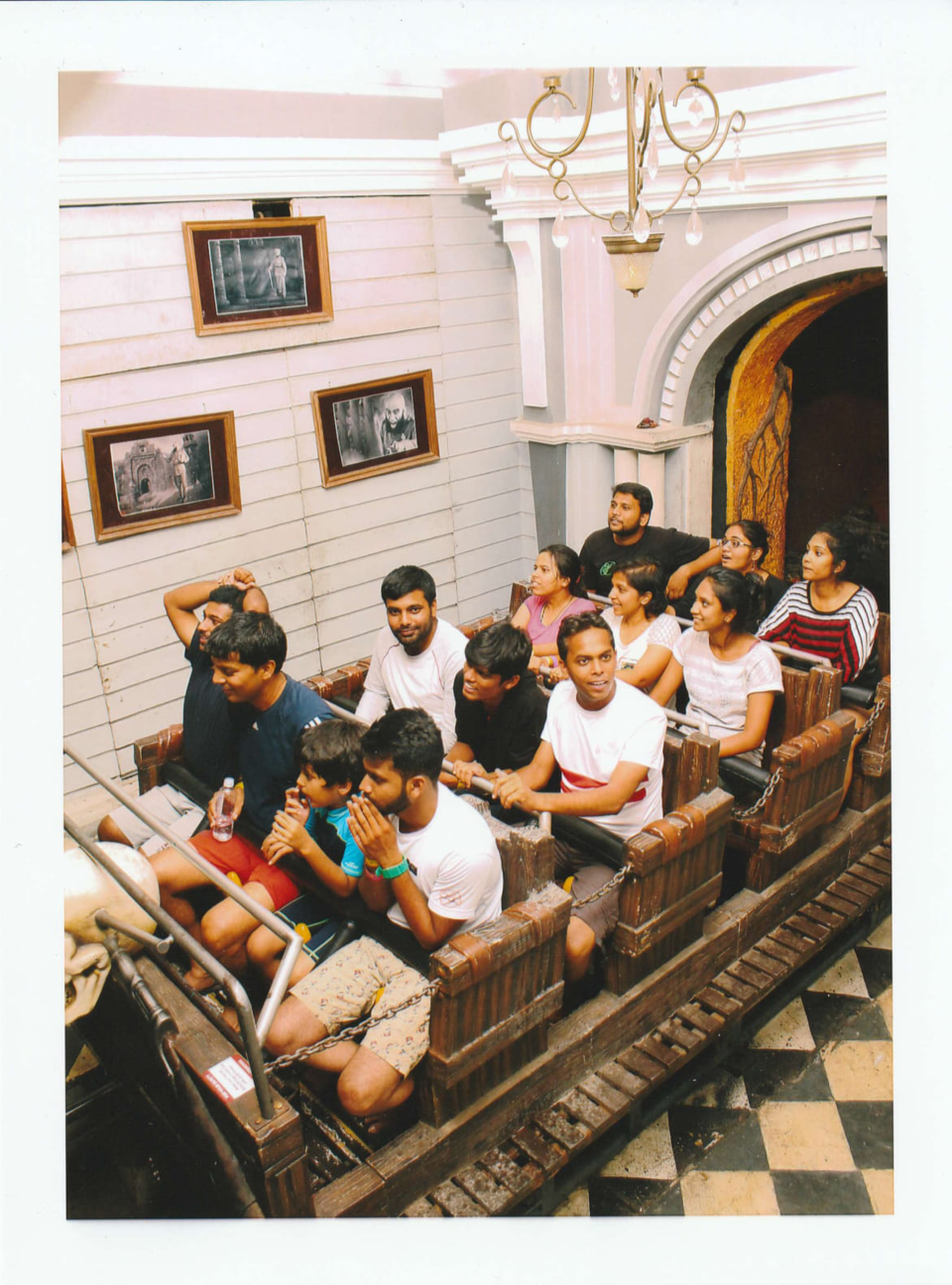 So overall,in one word it was a "fun" as what we thought it proves to the one.For accessing full games,one day is not enough.
We manage to have all the main games in stipulated time.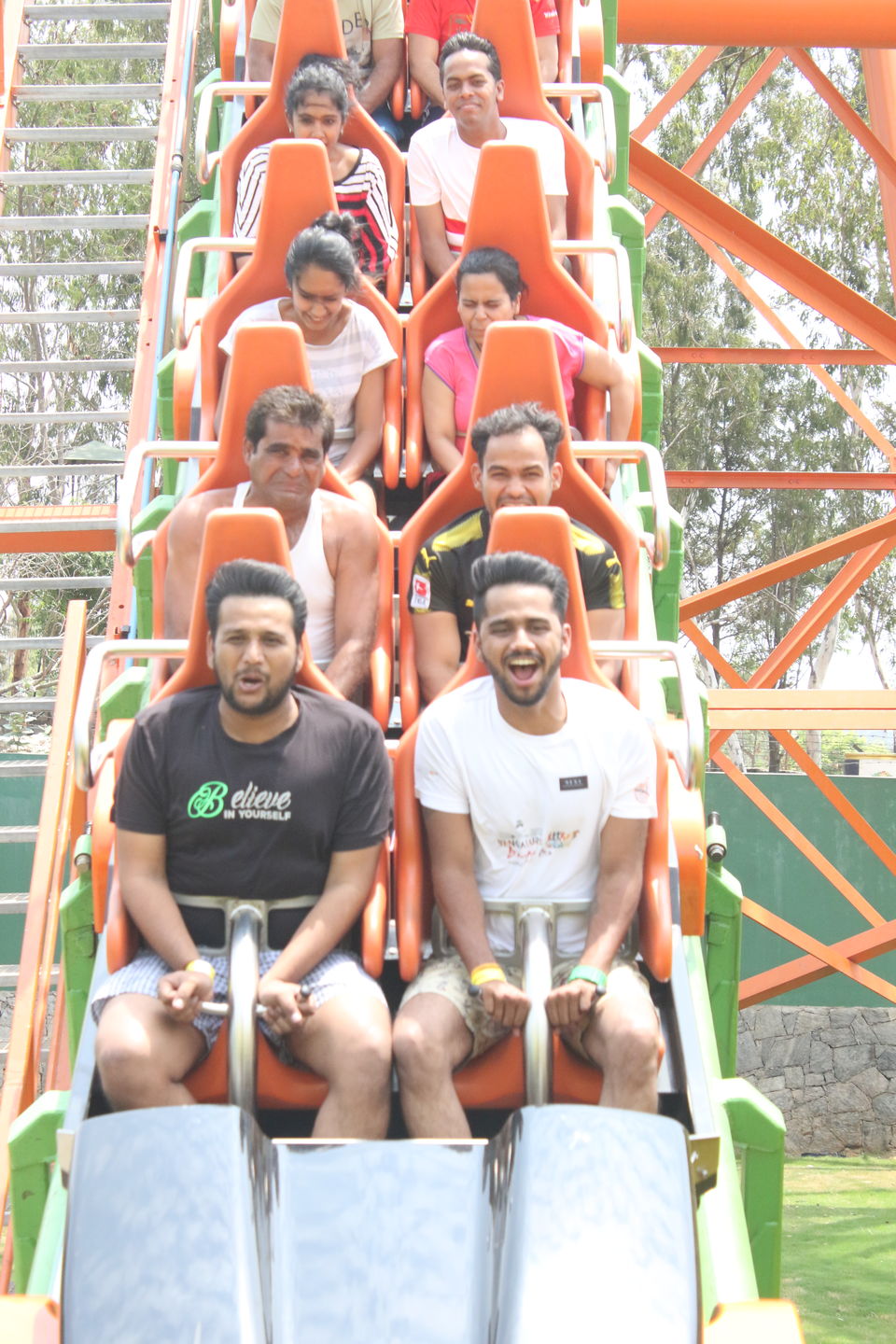 So,just go and enjoy your quality time with your friends families and or team.