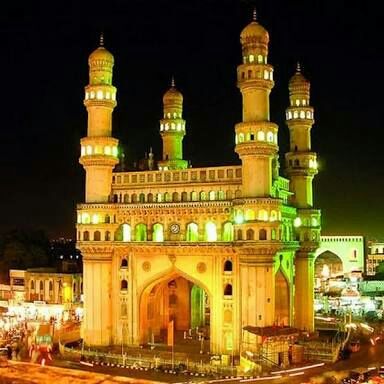 First of all, we reached Hyderabad from Chennai after a great effort. The APSRTC bus was really bad and uncomfortable. We reached around 11 in the morning after 14 hours of hectic travelling. We stayed in a dharamshala at Laud bazaar. We started around 1 from the dharamshala after lunch to the snow world.
I think snow world was the best start to the trip as Hyderabad was hot. We reached the spot and we were asked to deposit all our belongings except for our wallets. We went in, wore all the equipments they gave and had a great time out there. We came out with a lot of memories.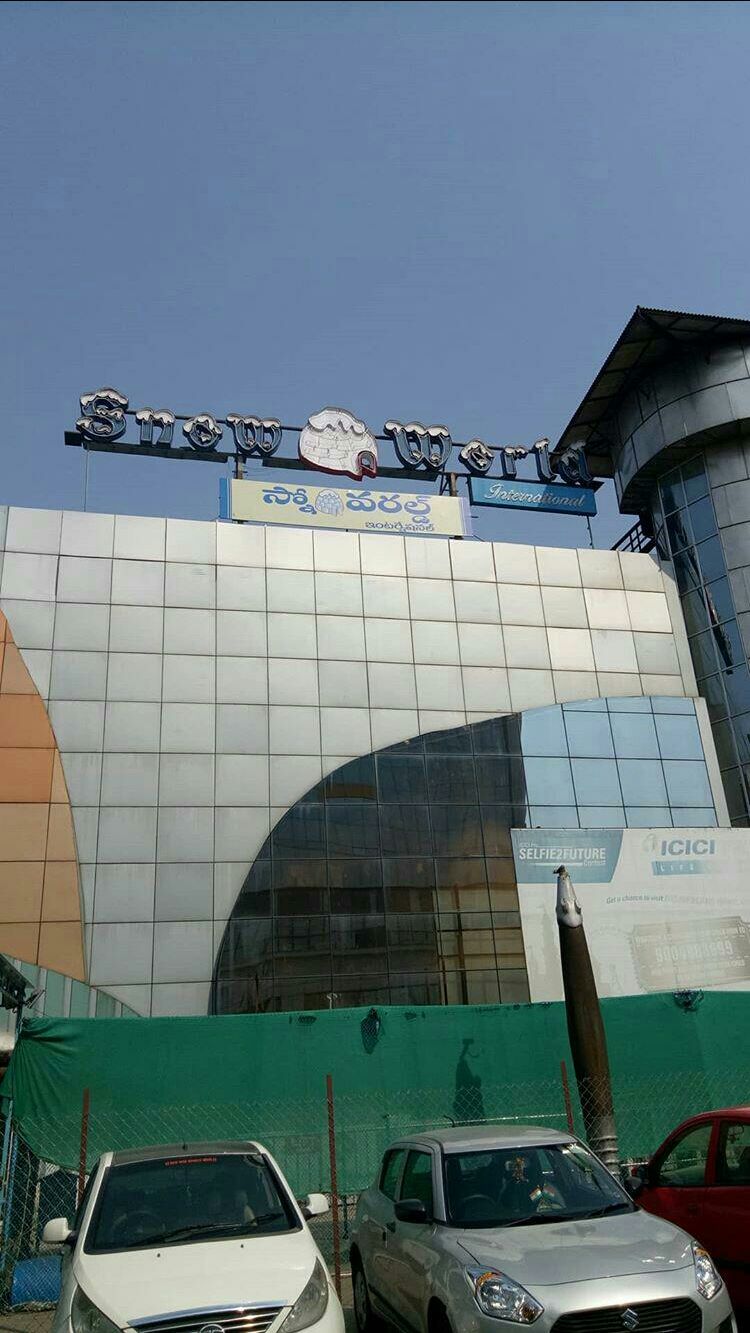 The next place we decided to visit was the Birla Mandir. It's a temple with the view of almost the entire Hyderabad city from the top. There were statues of Buddha, Sai Baba, Ganeshji and so on. We climbed and the view was fabulous.
The next place we visited was the Lumbini Park. It is a very good place for kids to have fun but as far as teens and adults are concerned, it's a good place for them to click some good pics. We did the same. Not just that, we witnessed the famous laser show as well. It wasn't that great as expected but was kinda fun.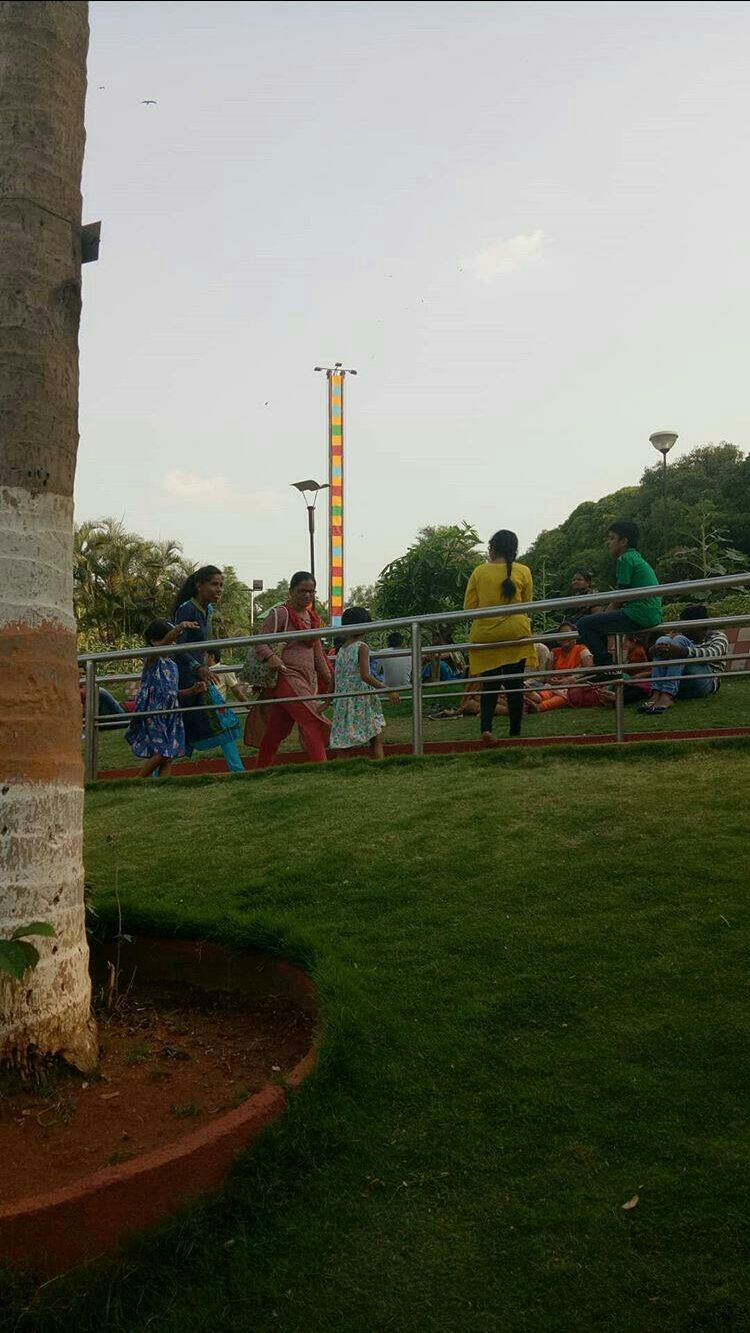 Hussain Sagar is connected to the Lumbini Park. There's boating facility available at the Lumbini Park, which takes us to the Buddha statue that's placed right at the centre of the Hussain Sagar. I don't think it's worth the money as it's the same even if you look at it from a distance. But it holds importance as it is known for its lighting in the evening. It's lighted pretty well and that attracts a lot of people.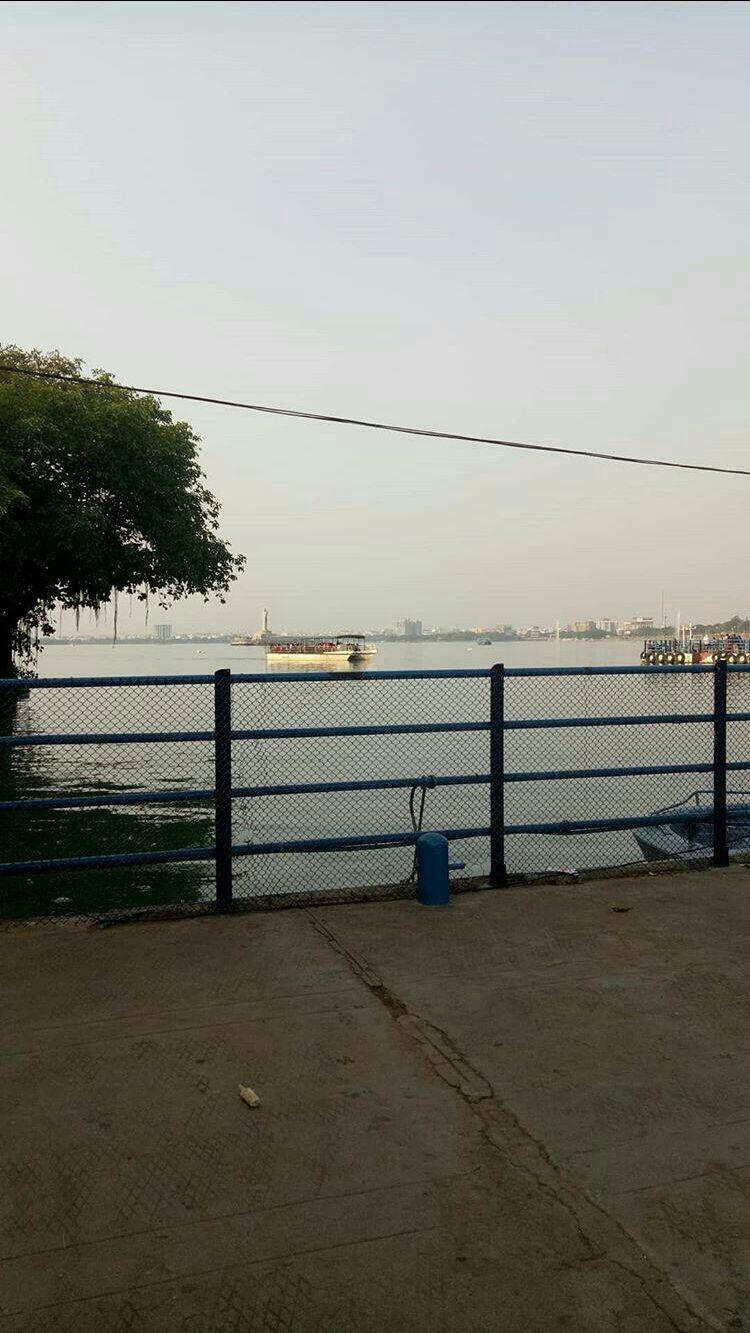 After visiting various places, we found a lake view restaurant nearby. We chose to go there and the best part was that they had a TV with a match between CSK and MI! What else does a CSK fan expect right?! Anyways, not only that but also the food was great. Since I'm purely vegetarian, I'm very choosy with the restaurants I visit and this restaurant didn't fail to make a mark. The view of the Buddha statue was explicit too.
And finally, we went back to the dharamshala and our day was over.
It was a super Sunday and we had planned to enjoy our day at the WonderLa. It was a long travel as WonderLa was almost 30 kilometers away from the dharamshala. We reached there around 10:30 and we were all set for the park to open at 11! As soon as it opened, we went in and first started with the dry rides. The first ride itself made us go crazy and excited about the upcoming rides. But unfortunately the second ride was bad as it was some 3D movie, which I think must've been funny at least to the kids. Anyways, the next ride named 'Equinox' made us go round. We were half dead I suppose as the level of thrill was super high. We gradually completed almost all dry rides and we, as decided had kept the roller coaster as the last of the dry rides. It was a long queue and we decided to wait. We waited for around half an hour and our turn had finally come and what else?! Not to die was the only thing in my mind and I openly agree that I was shit scared throughout the ride. I was extremely happy when it got over thinking I had achieved something great. Thus, land rides came to an end and we went to have lunch. We had a light meal and started the water rides. We started with the 'rain disco', with some funny moves. We then slowly completed all rides and it was time for us to leave! We were so tired that we chose to go to dharamshala first and then decide where we were gonna have dinner. Everyone decided to go to the Domino's nearby and we did so.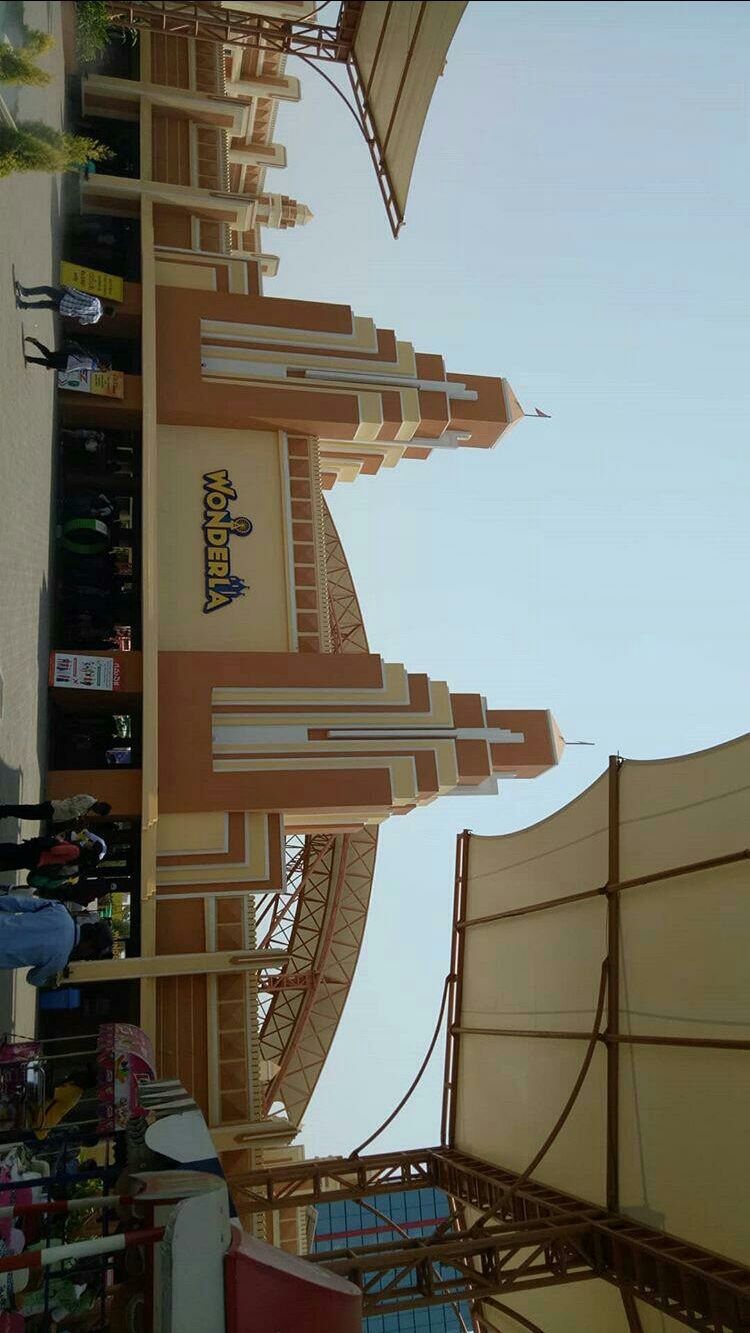 We planned to visit the famous Ramoji film city, the largest film city in the world. We decided to do this inspite of knowing the fact that we had to walk all way under the sun. We gathered all our guts and reached the place. We were first dropped to a far away place from the ticket counter. The opening ceremony was grand and attractive. They then took us for a tour of the city for around half an hour and showed us all the places there including sets of railway stations, airports, gardens, various cities, etc. But the saddest part was that we were dropped at a place where no one knew where we were actually but the only fact everyone knew that it was a place where photos could be clicked splendidly. And everyone just followed the route and ended up at some bus stop which finally took us to some other place. We then visited the butterfly park and then went to the cinema theatre where how a movie is shooted was displayed. Finally we had ended up somewhere, where we could find decent food for lunch. The restaurant was named 'Dil se'! After lunch, we rested in the lawn for around an hour and then it was time for the closing ceremony. It was grand, as in GRAND, with people performing representing different states of India. The highlight though was Danunjaya, a Telugu based singer who rocked the stage with his voice in different languages. We then traveled back to the dharamshala and we decided to have dinner at Sukhibhava.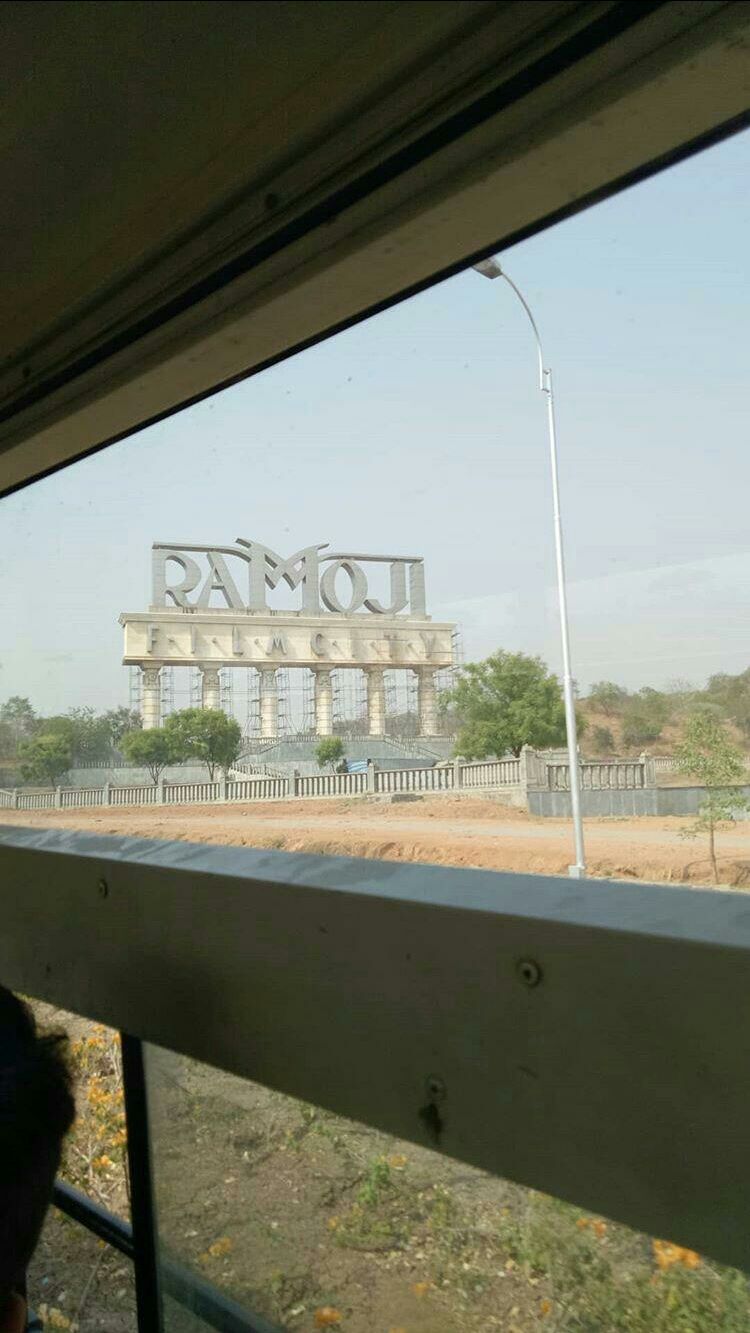 We went here for a light meal as we were already full and lil tired. We ordered just starters and schezwan noodles. The food tasted good and the ambience was pleasant. A good experience overall.
Finally, we decided to end the long tiring day.
This was the final day and so we decided to spend quality time with each other. We did roam for half a day though. First of all, we went to the identification of Hyderabad - The Charminar. We were twinning and we decided to only take photos at the Charminar and to not go visit it inside.
And then we went to the Nehru zoological park. We roamed around for a bit and then, we went for a safari. Not quite the hype but yes, we were lucky to spot 2 lions right next to our vehicle. Again the sun killed us and we decided to return to the room. We then had lunch at the dharamshala itself and spent quality time with each other. It was then time for us to leave and thus, the trip had ended.