First trip to the land of Thai food and pristine beaches, if you are in Krabi get ready for some island hopping to few of the best islands in this part of the world. This beautiful place will leave you speechless and you can never get tired of the beauty of Krabi.

Bangkok- Krabi
We took an early morning flight to Krabi. At 8:30 am we landed at Krabi International Airport. The only option for reaching Ao nang from airport is Shuttle van. The shuttle van will drop you at your hotel at a cost of 150 THB per person. We reached Ao nang and was speechless by the beauty of the place.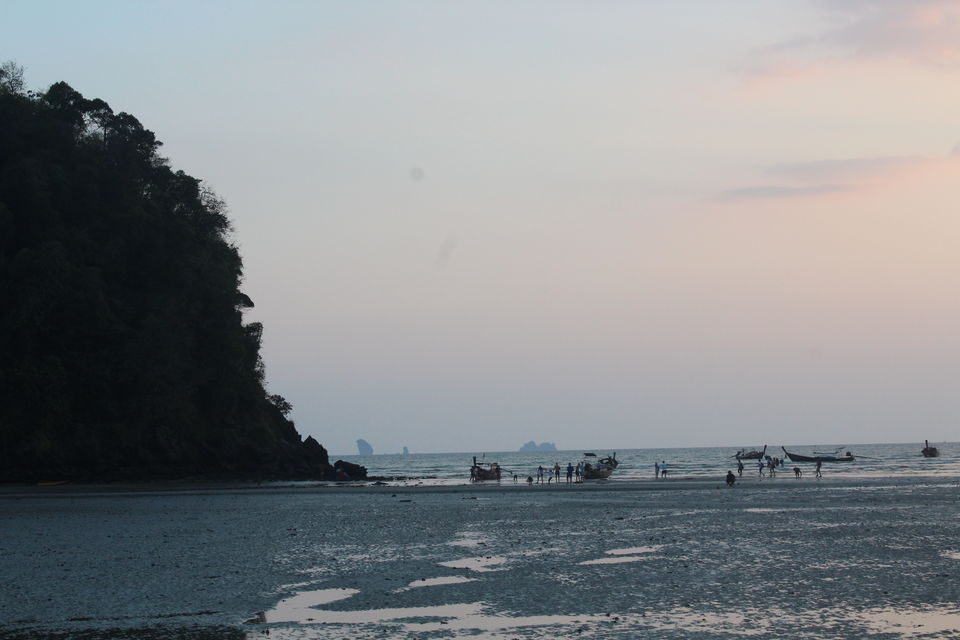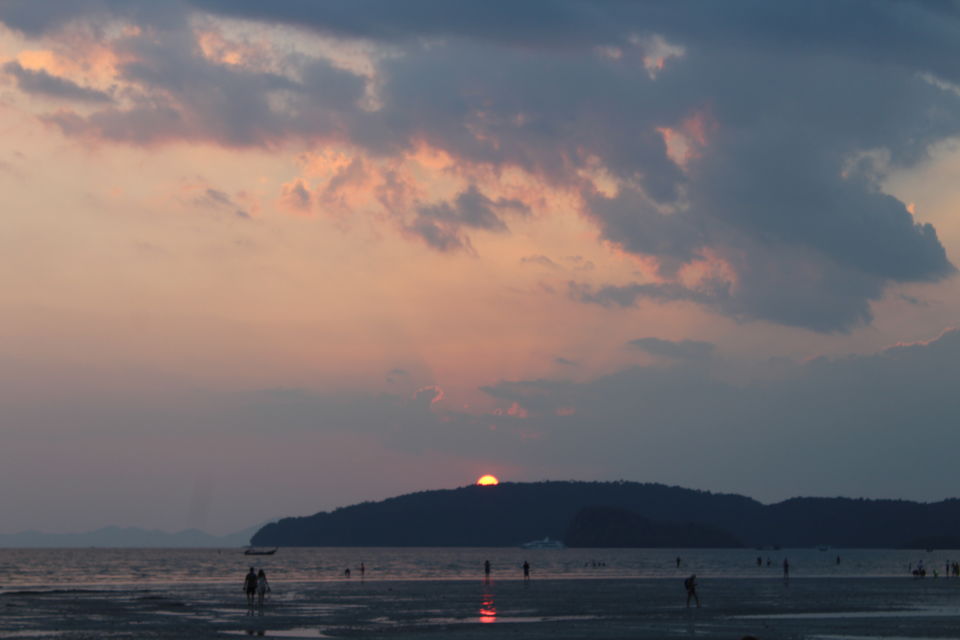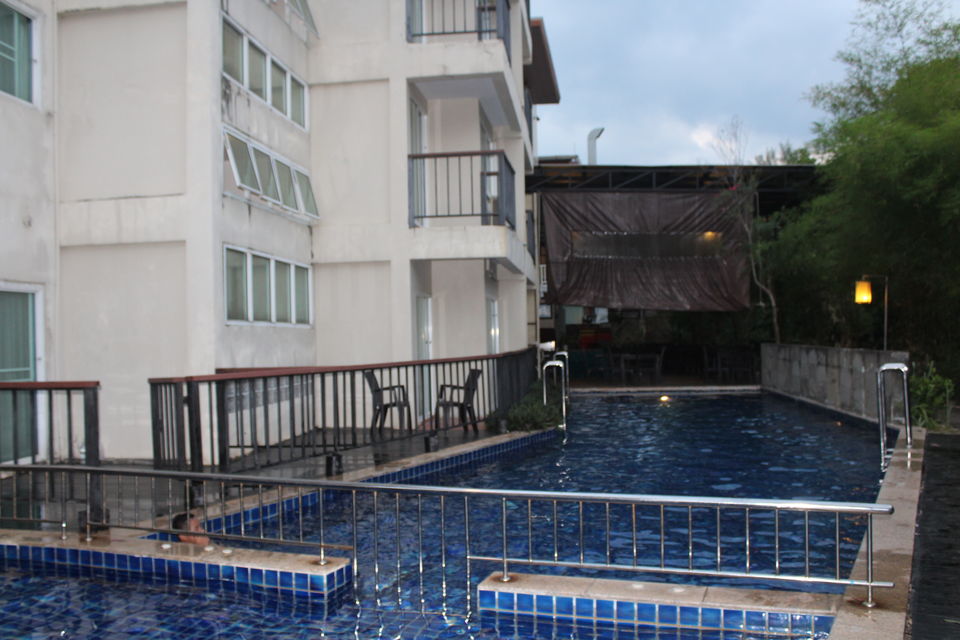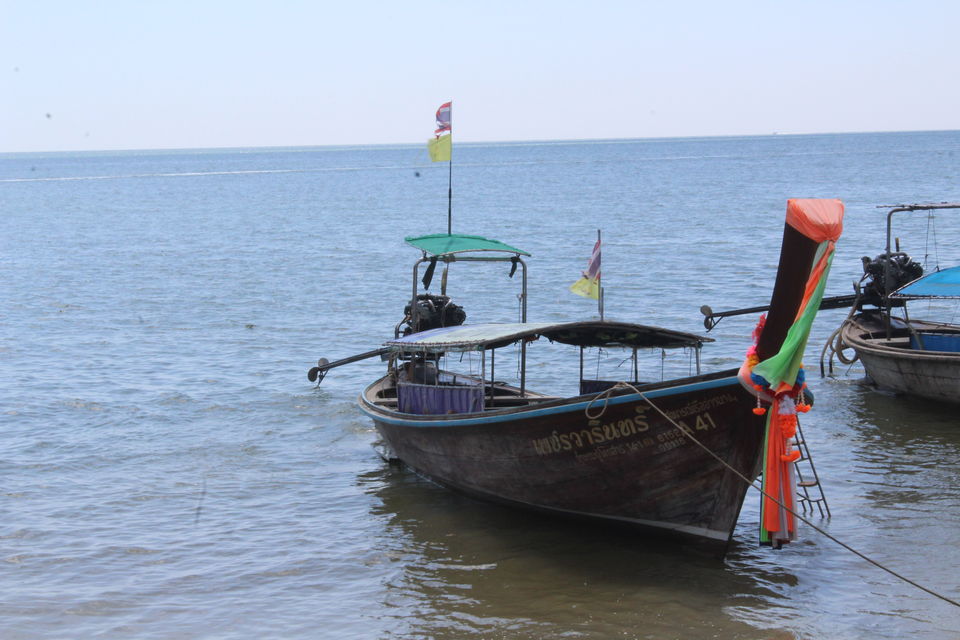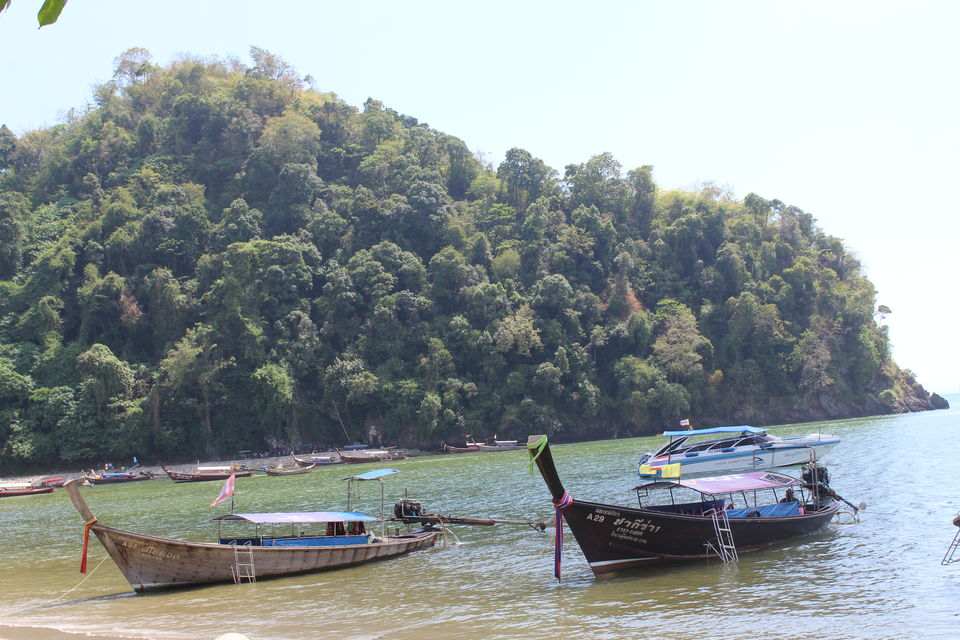 Krabi – Railey Beach
A trip to Railey beach was planned for this day. Railey beach is a small beach on coast of Andaman island just 30 mins from Ao nang. This beach can only be reached by boat. We reached Railey and the views were magical. Clear blue water, fine white sand and bright shining sun made the day perfect. After relaxing for a bit at the Railey Beach Resort we went for a Kayaking Ride. Kayaking through the Andaman sea beside the cliffs of Krabi is a fun.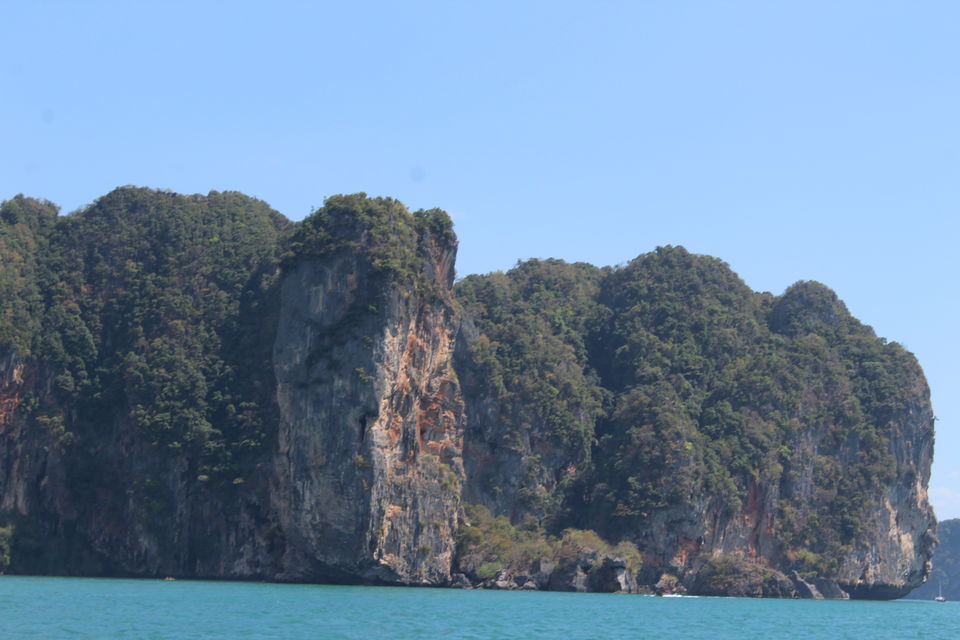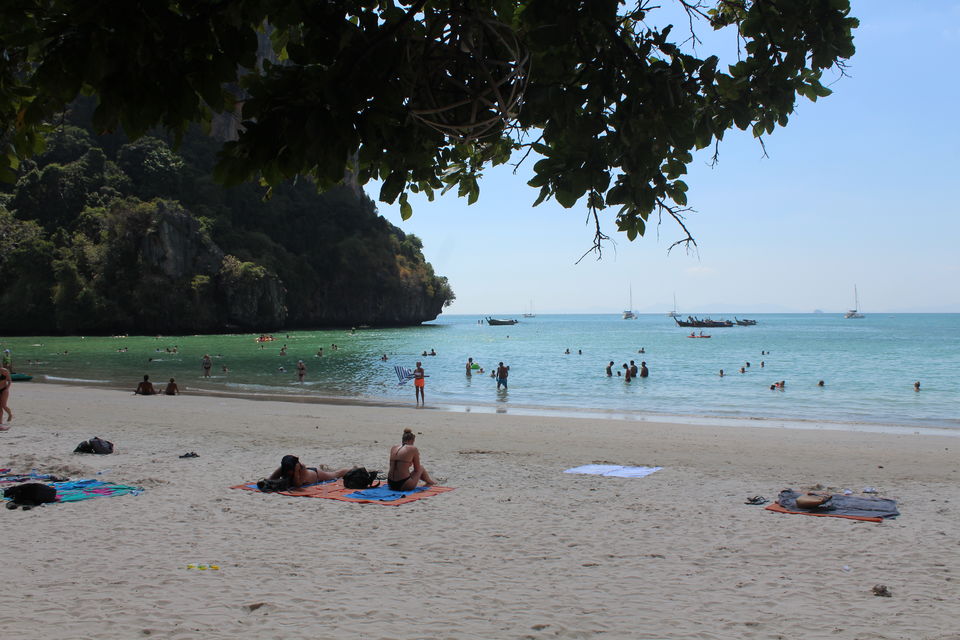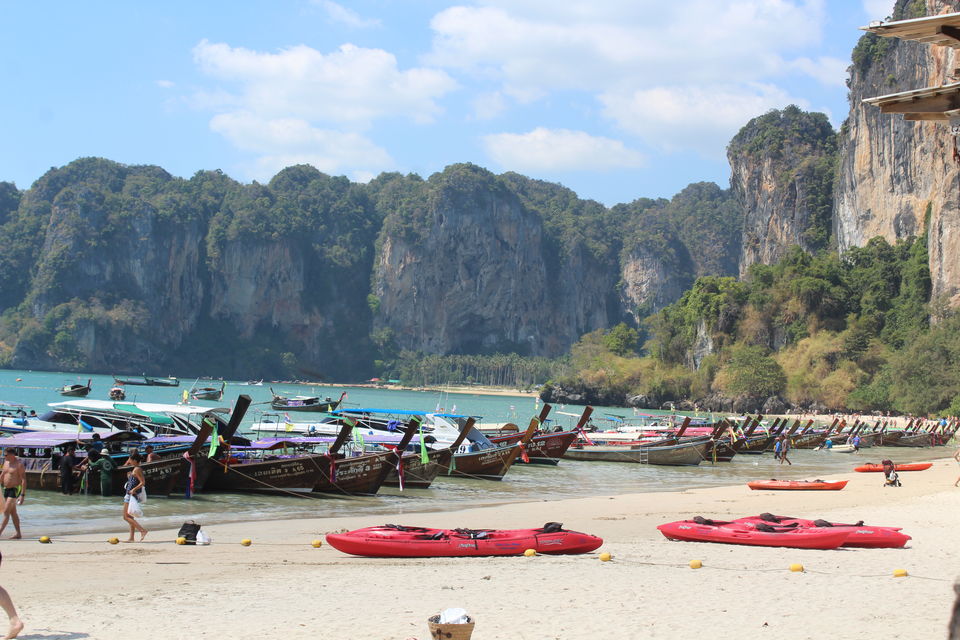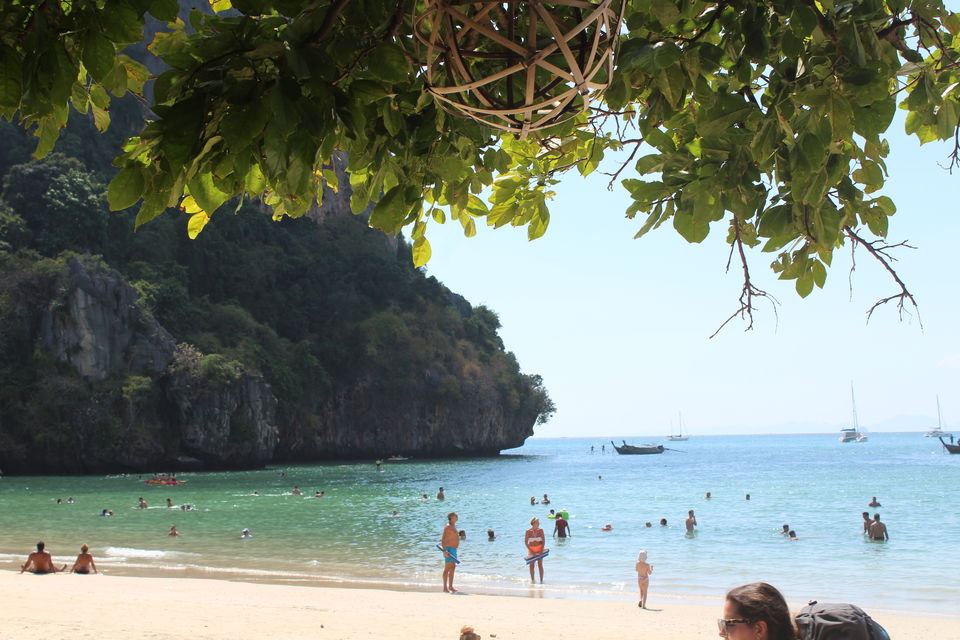 Krabi – Phi Phi Islands
Nopparat Thara Pier – Bamboo Island
The fun day begins, a trip to Krabi is meaningless without the most famous Phi Phi Islands tour. Phi phi islands are a group of islands 1 hr 30 min from Ao nang, Krabi. We booked a tour to Phi Phi islands via Klook.com
We were picked up from our hotel lobby at 8:30 am and we reached Nopparat Thara Pier from where we had to catch our Ferry for 1 day tour to Phi phi islands. Our first stop was at Bamboo island. Bamboo island is a small island on coast of Andaman sea and it is one of the most pristine beaches I have ever visited. The place is so clean and pristine and Thailand Tourism should be applauded for keeping this place in such condition.
Bamboo Island – Maya Bay
Moving further we reached Maya Bay, Maya Bay is the most talked about place in Phi Phi thanks to Leonardo DiCaprio's movie The Beach. This place can only be seen through Ferry as going to the beach is banned by Thai government to maintain it in pristine condition.
From Maya bay our next stop was Phi Lagoon. The natural caves formed by the rocks and mountains in middle of the sea are just amazing. You will find a lot of boats and Ferry's at this point as this lagoon is the main tourist point in the area.
We left for Koh Phi Phi leh island from here and in between had a stop for Snorkeling. This was an experience of a lifetime. Snorkeling in middle of the sea and being surrounded by clear blue waters and a lot of water bodies felt just amazing.
We reached Phi Phi island, had lunch and posed for some pictures at the most famous island in Thailand and left back for Krabi. On our way we had a stop at the monkey beach. It was a fascinating site to see hundreds of monkeys and the tourists enjoying with them. Did some snorkeling at the monkey beach and then we were on our way to Ao nang.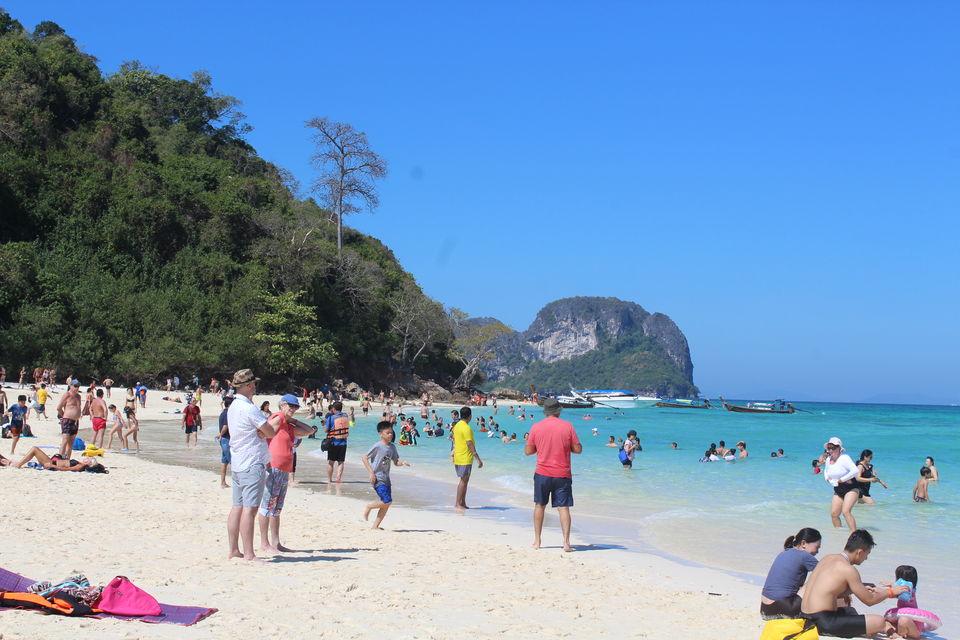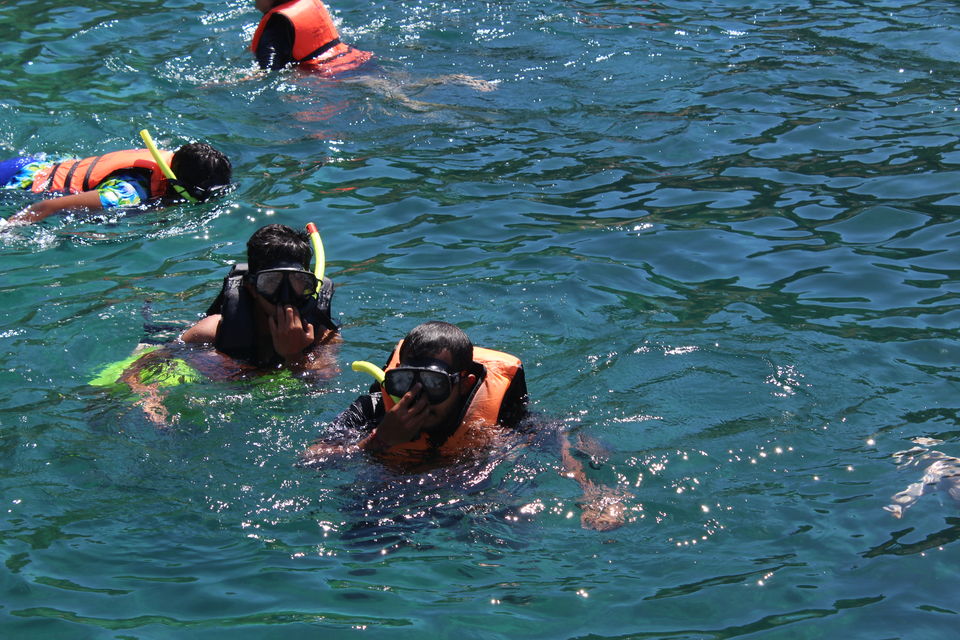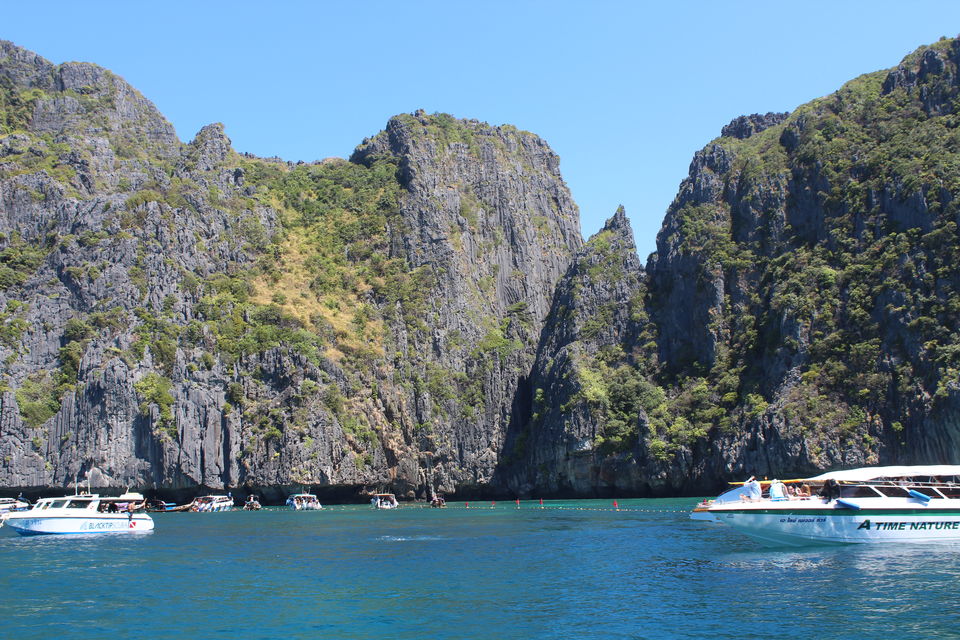 That's all folks ! Keep travelling , keep posting enjoy life.
Follow me on instagram on alive_to_travel.