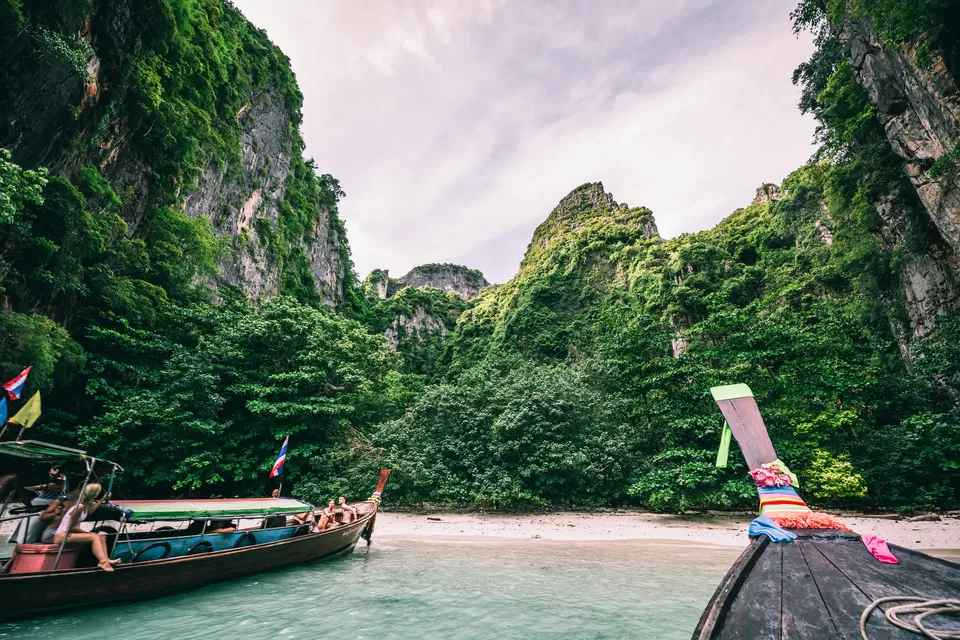 Phi Phi island in Thailand has a landscape that up until you visit, can only be found in fantasy novels. The island has white sand beaches and the water has a turquoise blue shade that seems otherworldly. The place is nature's best gift to us travelers and there are plenty of water sports like scuba diving, snorkeling to try your hand at.
A little history of the Phi Phi Island
Located near the southern tip of Thailand in the Andaman sea – between Phuket and Krabi – is a pack of small, mostly uninhabited, islands. While each small islet has its own name (Bamboo Islands, Maya Bay, Monkey Islands, James Bond Islands - where the bond film The Man With The Golden Gun [1974, Roger Moore/Christopher Lee] was shot), the pack together is mostly referred to as Phi Phi Islands (locally called as Pi Pi Islands or Ko/Koh Pi Pi). Initially, these islands were frequented by only those seeking adventure and only in recent years have these come on the radar of general holidaymakers.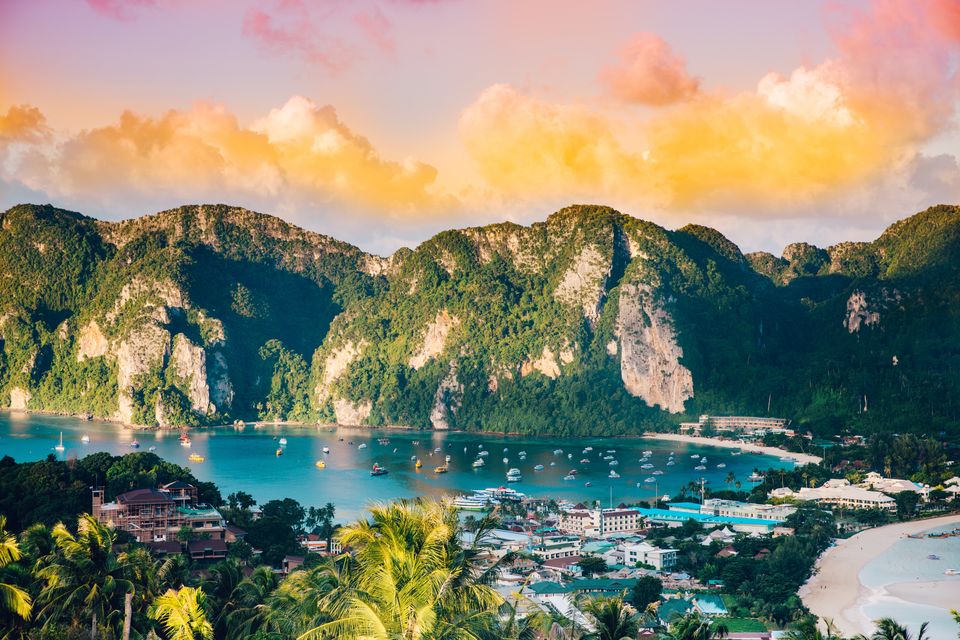 The popularity of these islands can be gauged from the fact that most of them are unidentifiable on Google maps and are mostly visited by the general tourists as part of a one day boat trip. However, a few like us, are lucky enough to be knowing these jewels before planning our trips (we were told, rather insisted, by a couple friend of ours who had visited these islands as part of a day trip, and boy, are we thankful or what!).
The largest of the Phi Phi Islands (about 25-30 sq. kms!!) are two identical twins called Phi Phi Don and Phi Phi Leh. When being approached by boat, these islands look like fortresses, as they are covered on one side by tall limestone rocks. While Phi Phi Don is the only inhibited island of all the Phi Phi Islands, Phi Phi Leh houses the famous 'Maya Beach' where the movie The Beach [2000, Leonardo DiCaprio was shot and is thus a famous tourist attraction.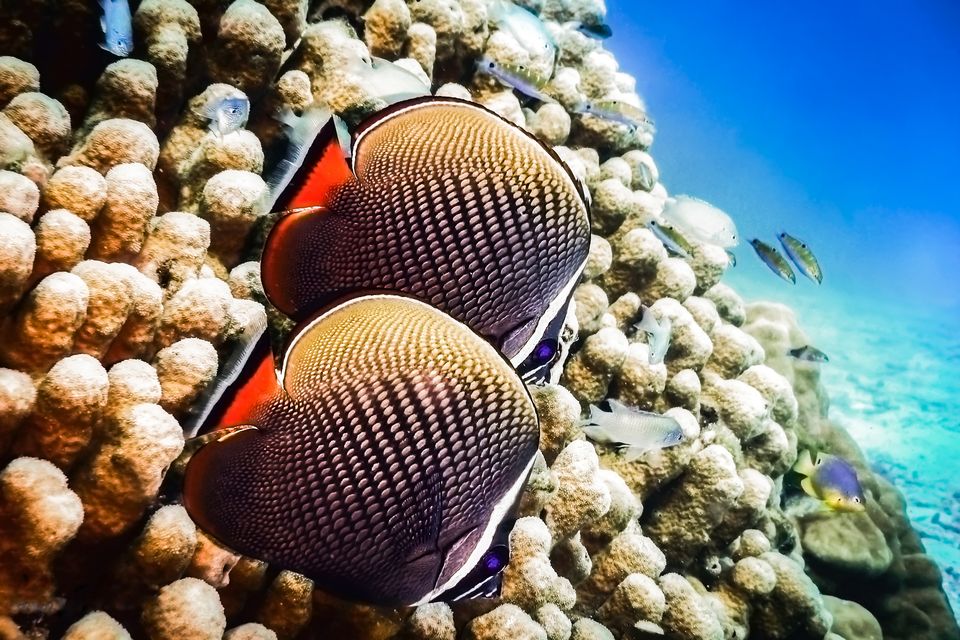 Adventure enthusiasts can hook up with some local agencies who can arrange a tent and some food on the Maya Beach for an overnight stay. For regular vacationers wanting to stay, Phi Phi Don is the only option. Although still lesser known compared to destinations like Koh Samui, Phi Phi Don has a variety of hotels across all budgets for those seeking an overnight stay in this heavenly abode. Like most other beaches in Thailand, these places are characterized by crystal clear waters and pristine white sands; what differentiates them from the regulars though is that these are relatively less crowded and more serene.
How to reach Phi Phi Island
By flight
The nearest airports are at Krabi, Phuket or Trang. From there you can take a boat to reach Phi Phi.
By ferry
You can take a boat to the Phi Phi island from Krabi, Phuket or Ko Lanta. Speedboats, long-tail boats are available too.
By Road
Roads were destroyed during the tsunami in 2004. Now the roads are limited to pedestrian use only.
Places to visit in and around Phi Phi Island
1. Ko Phi Phi Leh - Maya Bay- Viking cave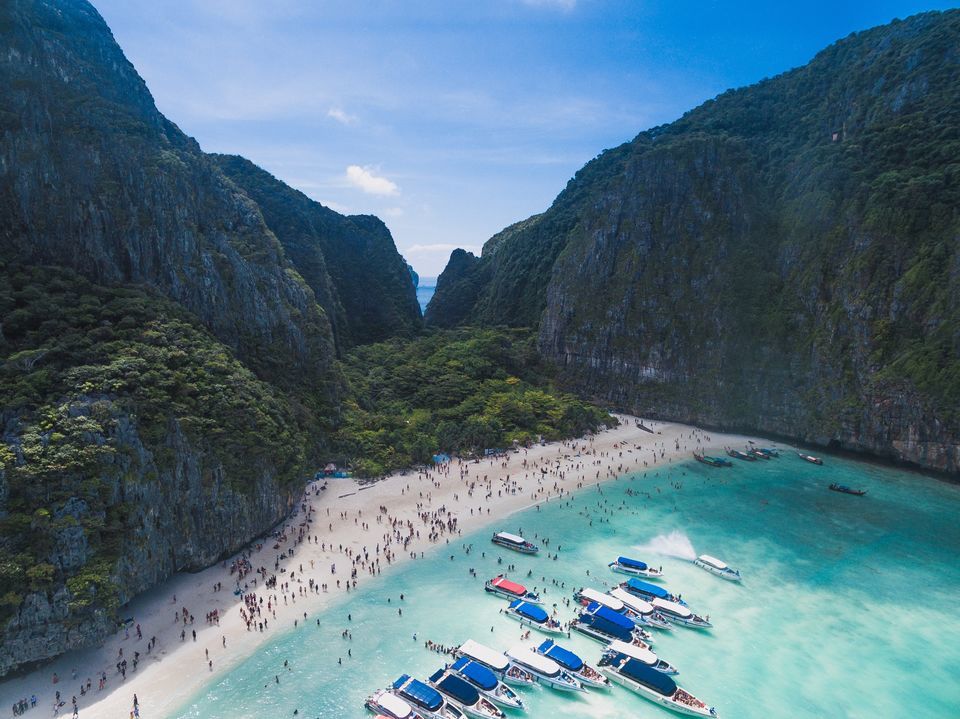 Ko Phi Phi Leh is approximately 7 km from Phi Phi island. It is smaller than Phi Phi yet very well-known worldwide. You could reach here by speedboats or long-tail boats.
Viking cave: this cave forms at the bottom of a huge limestone rock. There are a lot of paintings on boats and sailing on the walls of this cave. It is said that these paintings were done by sailors when they took shelter here during storms.
2. Phi Phi viewpoint
The Island has an H shape. It has a central strip of land that connects two major portions of the island. The scenic picture is visible at this viewpoint. This view describes nature's art in the best way.
3. Bamboo Island
This island has white sand completely and the central part has bamboo trees owing to where this little island gets its name from. A variety of species of coral reefs are seen from a little distance off the shore. Most people do snorkeling here. From Phi Phi trips are organized to this island.
4. Captain Bob's Booze cruise
The party beasts, you can have your booze cruise here and go around the island simultaneously too. The cruise crosses the Maya Bay, Loh Samaha, Monkey beach, Wang Long Cove. The other activities that the cruise organizes are snorkeling, kayaking, and fishing. The fees to this cruise include the dining cost too.
Reasons to visit Phi Phi Island
1. You will get the experience of the perfect life by the sea. Travelling using boats and ferries is pure joy to those who have grown up traversing on busy roads.
2. You will get the finest experience of scuba diving or snorkeling because the sea has a diversity of species and corals, that might not be easily found elsewhere. Here you'll find the top scuba diving spots.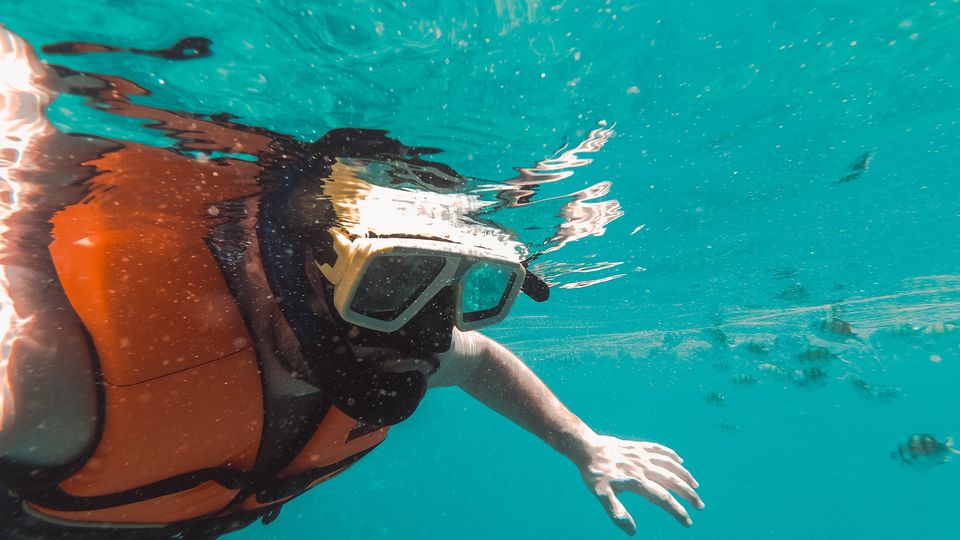 3. Dense bamboo forests, fresh turquoise blue water, limestone monoliths that stand tall like monuments around, and of course the white sand beaches justify your travel plans to Phi Phi.
4. This is the place to experience snorkeling. Phi Phi Island has beautiful marine life. There are plenty snorkeling trips that take place here, and you can juts sign up for one.
5. If you enjoy super fun night life and beach parties, then this is your spot. The center of the small town is the heart of many beach and pool parties, rooftop hangouts and live music bars.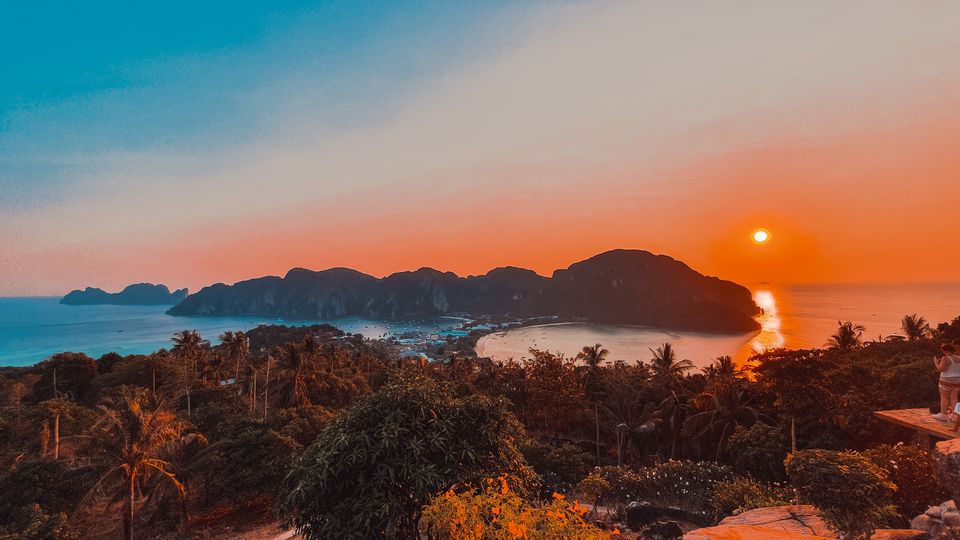 6. Phi Phi Island has the most scenic, absolutely breathtaking sunsets. Who doesn't love watching the sky glow in shades of orange.
7. Super friendly community is also a winning point for Phi Phi Islands. The locals here are so friendly, it makes Phi Phi Island a safe zone for solo female travelers.
Packing guide for Phi Phi Island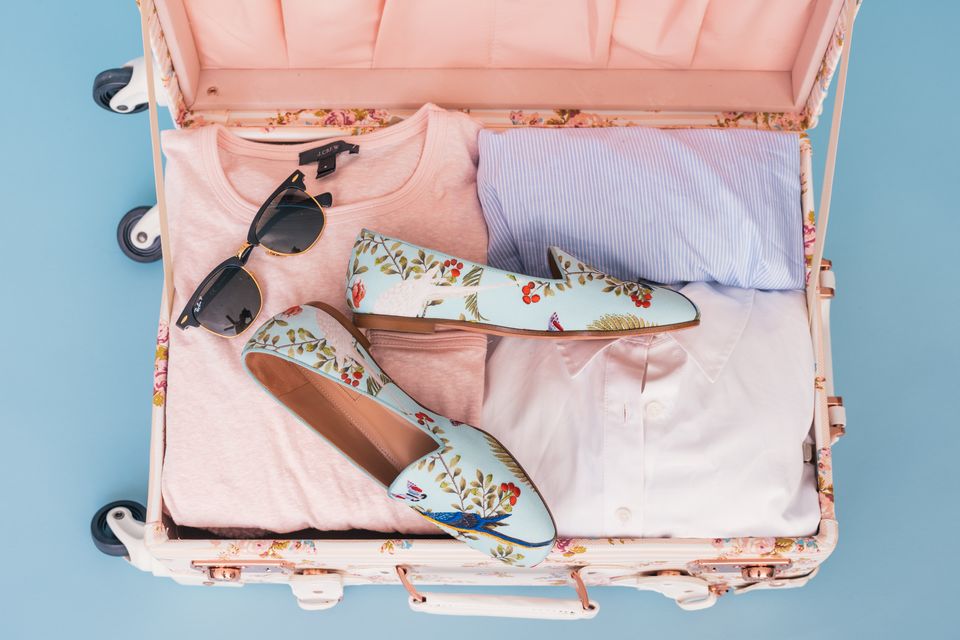 1. Clothes: beachwear, comfortable after-beach clothes. Always carry one or two extra clothes.
2. Accessories- hats, Sunglasses, umbrella, water bottle (it is important to stay hydrated- avoid single-use plastic ones-let us promote eco-tourism)
3. Footwear: Slip-on kinds would be the best choice
4. Toiletries: All your required toiletries. Be sure to include sunscreen lotion
5. Essential medications, if you take any
6. Mosquito repellent
7. Camera - I'd suggest taking a tripod if you're into making Vlogs too
(The islands have a tropical climate until May and the monsoon winds from June to December, pack according to the time you plan your travel)
Phi Phi island is beautiful with the limestone monoliths that emerge from the sea, the sandy bays and definitely contains the best views of the sea. Pack in your adventure skills as you will have the best experience of your life here.
So, if you are looking at a quite beach holiday, packed with some adventure, Phi Phi Island is the place for you to be. If you time your stay to be on the islands on a full moon night, you could be lucky enough to be part of the highly coveted beach parties here.
Have you ever been to Phi Phi Islands? Have some insights to be added here? Mention in the comments below. Meanwhile, check out this ultimate guide for Thailand tour packages to help you book your next tropical holiday. Check out this first hand experience of Phi Phi Island to get inspired.
be a part of the largest online community of travelers on Tripoto's Facebook page! If you liked the article, share the love <3 #Whereizmyboardingpass.