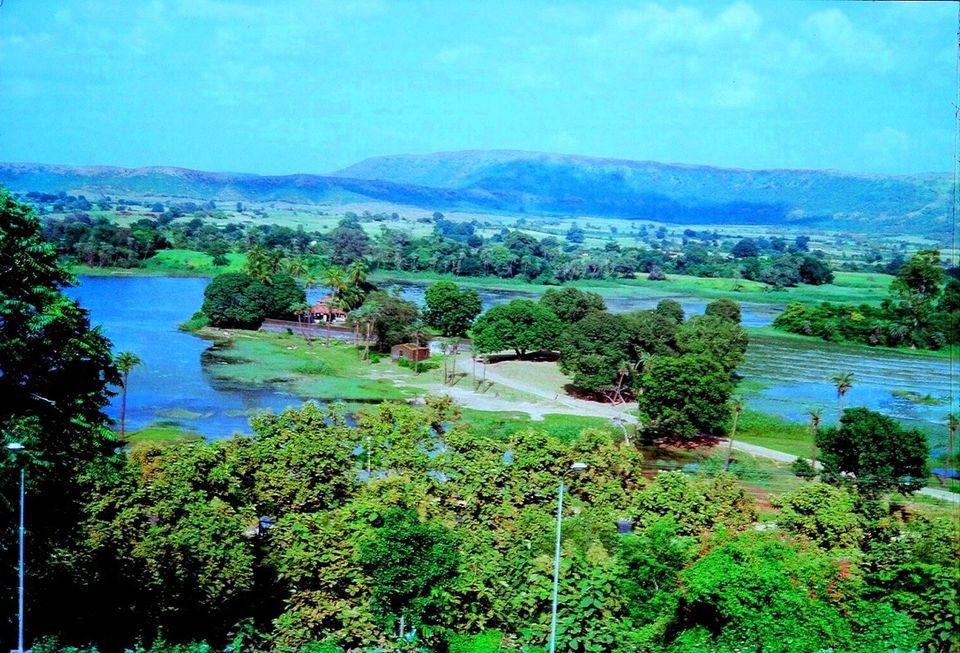 Banswara is located in south Rajasthan,it is a district headquarter town having a population of 150,000 inhabitants of various sects. Before independence of India it was ruled by Sisodiya clan of Rajputs having their relations with Mewar or Udaipur. Town is located in a valley type setting surrounded by plateau like hills. It is 165 kms from Udaipur the city of lakes,which is also the nearest airport. This district shares its border with MP on east side and Gujarat on SW side. Ratlam in MP is 80 kms.away and Dohad in Gujarat is at a distance of 105 kms. Banswara does not have rail link but is well connected with entire Rajasthan state with National and state highways.
As the town was seat of former royals, the palace is an important place to visit, this can be followed by visit to Kalika mata temple. Another well known place near town is Kagdi pic up wier where water from mahi dam is stored and released for irrigation purposes. Tripura Sundari goddess temple is 16 kms. away and can be reached by vehicles. Another picnic spot is Mahi dam,at a distance of 15kms in NE direction. The damsite provides a beautiful view of water reserviour,it also has guest house and garden for tourists. Other important tourist places in district are Andeshwar Jain temple and ruins of 12th century temple complex at Arthuna. Both these places are at a distance of 50 and 60 kms. from town.
Banswara area has sub humid climate, average rainfall is 30 inches per annum.You will always find greenery in every part of district, which can only be appreciated by visiting this place. Town has good govt rest houses for govt officers, for private tourists good hotels are also available. Rajasthan state is very rich in minerals like marble.Of all the important marble belts of state 2 are found in Banswara area, most well known being Tripura Sundarai marble belt near the temple of same name.Due to its moderate climate one can go to Banswara in any season.
This is a small district town in south Rajasthan in NW India.It is located amidst plateau like hills.