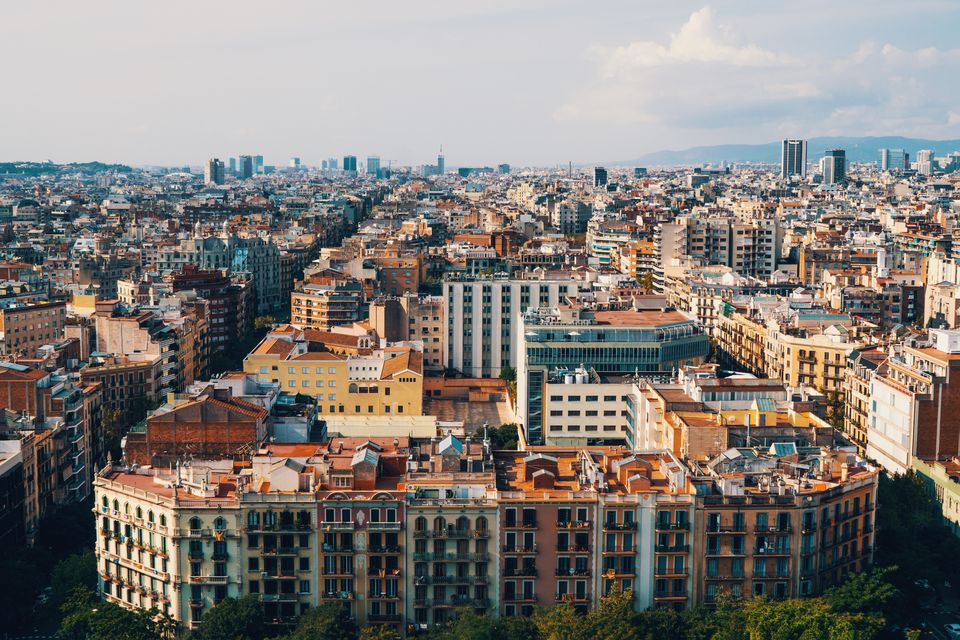 You don't have to be a football fanatic. You don't have to be a lover of rich Spanish history either. You don't even have to be aware of the fact that there was somebody famous named Gaudi. In fact, you could simply walk right into the center of this affluent and beautiful city and before the end of the first day you would still not be able to put your finger on that one thing which is causing the warm feeling inside your heart - that of being in love with this city!! Many of my friends have visited it multiple times, a few Spanish friends of mine have even lived here at some point in their life, and yet Barcelona remains a mystery to every single one of them , including myself. You might find alternative budget-friendly cities with enviable nightlife elsewhere in Spain, but Barcelona still stamps its strong Catalonia authority when it comes to offering unforgettable experiences.
Two days is probably the minimum you need to give this city to allow it to grow on you - and then maybe you will finally have an inkling afterwards of what made you fall in this city after all.
Day 1
Barcelona is divided into uniquely distinguishable neighborhoods, called Barrios, and Barri Gotic, or the Old City happens to be one of the most beautiful of them. From pretty cobblestone walkways to quaint cafes and colorful buildings, the Gothic Quarter is a charm to walk through and revel in the wonderful vibes of this part of the city. Dating back to pre-Roman era, it is home to one of the best museums of ancient history around the world - the Barcelona History Museum. Also, you may choose to pay a visit to the famous artworks of Picasso in the Pisasso Museum. Also, for spectacular views over the city take the elevator to the top of The Gothic Cathedral and be amazed at the view of a labyrinth of small streets winding around the old town.
Gaudi's Masterpieces
Gaudi is the most famous architecture in Barcelona and his masterpieces are strewn all across the city. From parks to beautiful buildings, whatever Gaudi touched was transformed into a masterpiece. Thus, you cannot come to Barcelona and not revel in the magnificence of Gaudi's work.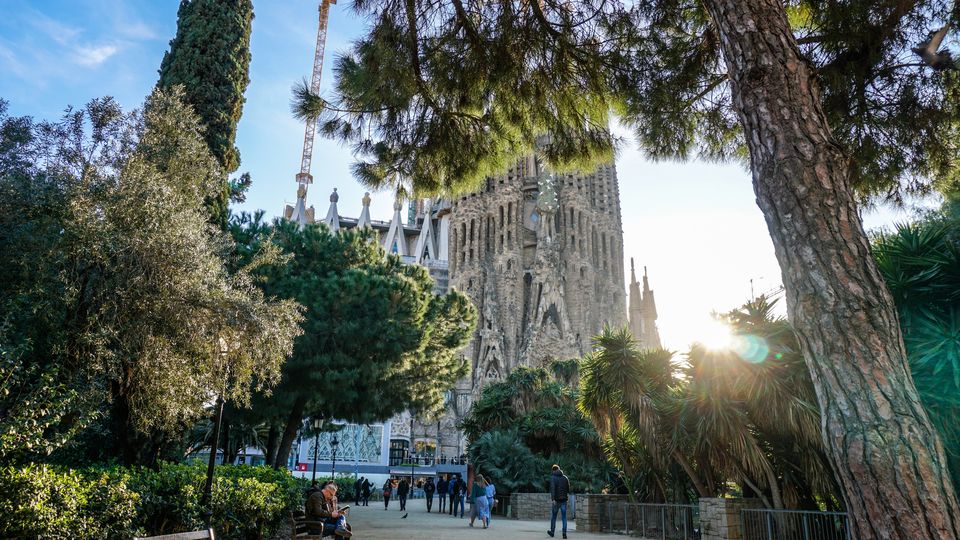 The cathedral of La Sagrada Familia is undoubtedly Gaudi's magnus opus. From the time young Gaudi took over the responsibility of this church he put his life's efforts into it, which is the reason this is widely heralded today as the symbol of the beautiful city of Barcelona.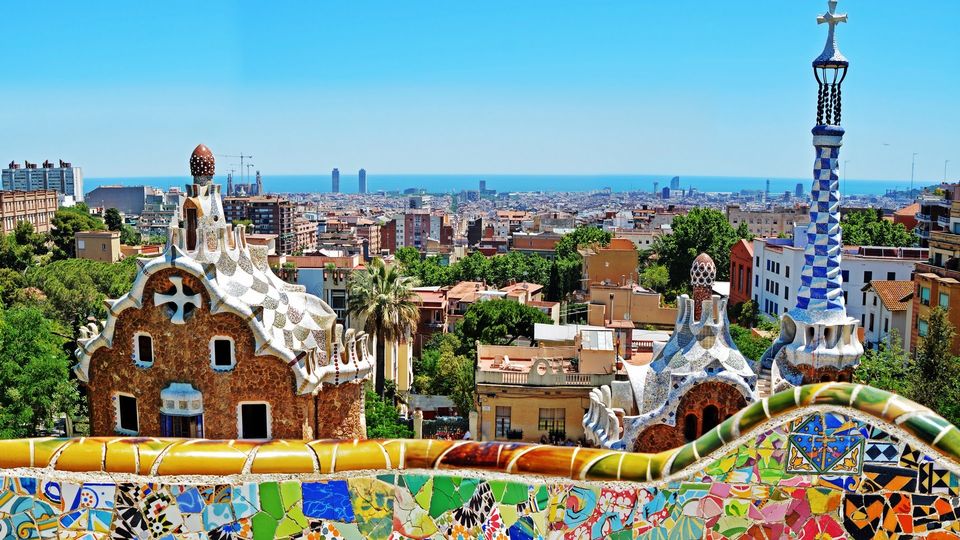 The expansive Park Güell at the northern part of the city is another shining example of the creative masterming Gaudi was. Highlights including pretty house entrances, rooftops, serpentine seat and pretty pathways will keep you thoroughly occupied.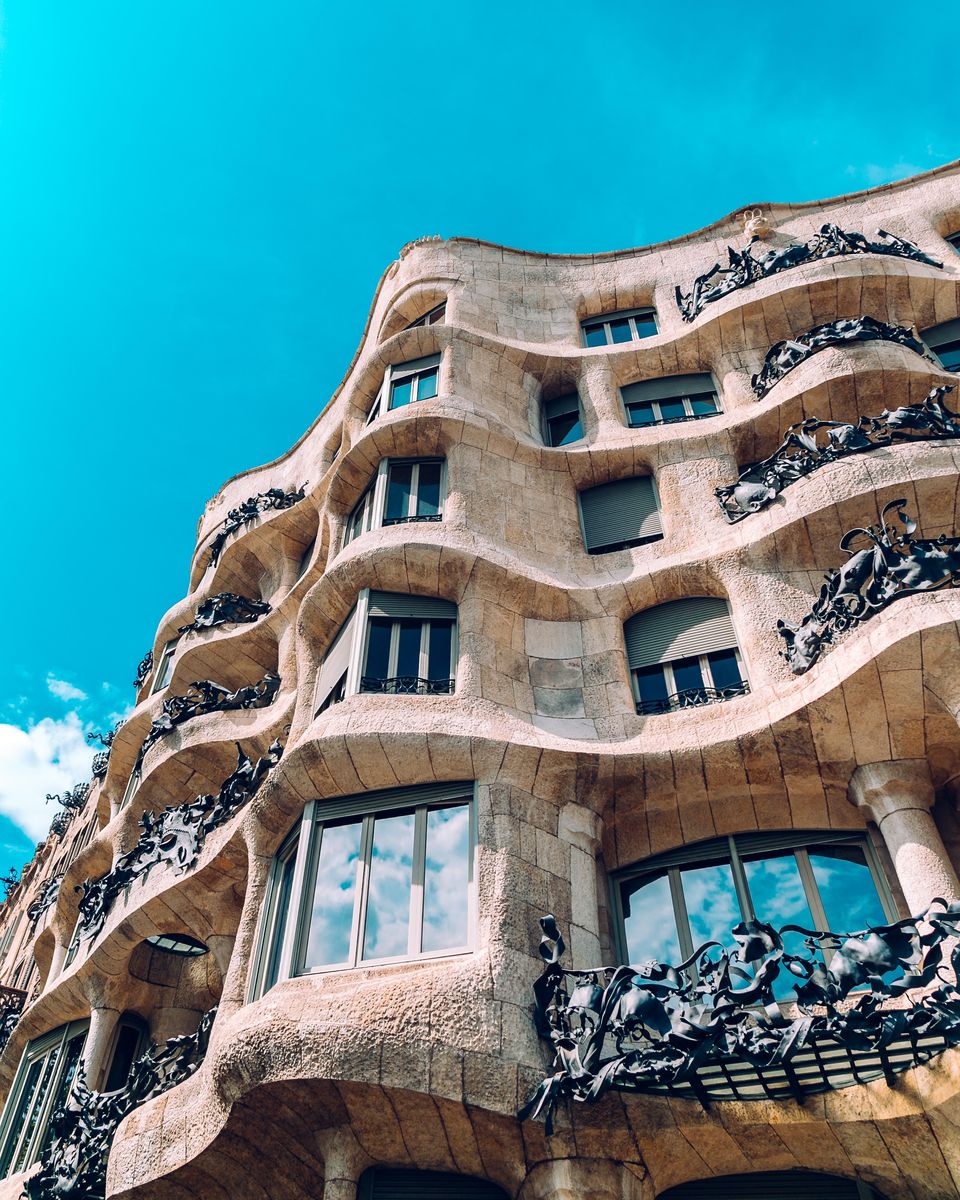 Casa Mila was the last work of Gaudi and his final masterpiece is as intriguing as can be expected from his legacy. From the ground to the top this unique architecture boasts of renowned chimneys and stairways, with spectacular views of La Sagrada Familia from the top.
Finally, you cannot miss paying a visit to the house of the architect himself which, unsurprisingly, is as unique and beautiful as can be expected. From Venetian cover balconies, spine-like stairs and expansive rooms, this is one of the most beautiful living spaces you will ever walk into. Don't forget to notice the rooftop terrace designed in the shape of dragon!!
Camp Nou (..alright, I admit I am a Messi fan!!)

For a huge fan of the beautiful game of football as I am, to be in the city of one of the most successful teams in the world and not to visit their home-ground is unthinkable. The experience of walking through the tunnel into the colossal arena of Camp Nou, the largest football stadium in the world, is an experience worth a lifetime. Take the stadium tour and relive the glorious chapters of this illustrious football club. Keeping football success aside, FC Barcelona still is the beacon of pride for this entire region of Catalonia and a visit to this stadium is similar to experiencing the rich emotions of passionate fans from this region ever-present in the stands.
Dining experience unlike anywhere else in Spain
You cannot pen down the joy of enjoying local food in Barcelona. It has probably the best food you can find anywhere else in Spain and if not for anything else, I guarantee you would make a return trip to the city just to taste the food here one more time!! A food tour like this is one of the best ways to explore the rich culinary diversity on offer and is highly recommended for all food lovers. Ahh....and make sure you drink a lot of Sangria!!
Day 2
Now, a trip to Barcelona without a session of tan on its beautiful beaches wouldn't actually be a trip, right? Run into travelers from across the world, spend a lazy afternoon near the waters or party your way through the night at the famous beaches of Barcelona. This part of the city is famous for its restaurants and cafes - and a magnet for all tourists in the city. So you can expect the prices to be on the higher side. However, there are enough attractions, architecture and amazing vibe along the beachfront to keep you interested.
Once you are in Barcelona you cannot help but notice the noise and traffic all around you. Barcelona is one of the noisier cities in Europe and that makes a place like Montjuïc Hill a perfect getaway. A 1450 meter long cable car connects Barceloneta to Montjuïc - the perfect spot for a high and panoramic view of the city, while also providing you an opportunity to visit the 18th century fortress of Castell de Montjuïc. Also, you would probably want to cool yourself off in a sunny Barcelona day at one of the fragrant gardens of Montjuïc.
If you have planned your itinerary to the city around a Thursday then you could not have done any better!! Head over to Plaça d'Espanya at night to find colorful fountains and lights lining up the street towards Montjuïc Hill. At the end is the Magic Fountain of Montjuïc, which puts on a spectacular light-and-water show. You can later take a walk up the hill to Museu Nacional d'Art de Catalunya to have an everlasting memory of beautiful Barcelona glittering in colorful lights. I believe that's more or less a perfect note on which to end your itinerary.
Where to stay?
Barcelona is a destination for travelers of all tastes and preferences. Dorm rooms can be found from as cheap as 10 euros a night to an average of 25-30 Euros. Private rooms will cost you around 50-55 Euros. You can expect a free breakfast at most hostels, although do check it beforehand. Airbnb does not offer much respite here, unfortunately, and the prices are comparable to any mid-range hotel with a room probably costing you around 60 euros a night. For the extensive options you may check this link for the accommodation of your choice.
Transportation
A bus or metro ticket costs 2.15 EUR per journey. Interestingly, you can save up a bit on your travel costs if you buy a pack of 10 tickets!! A pack of 10 tickets valid for one zone will cost you 9.95 EUR. A one-zone transfer from the airport costs 4.50 EUR. A recommended way of cutting down on transportation cost is a Barcelona Travel Card, which allows unlimited public transportation for only 14-32 EUR. Getting around on foot is a great choice for the city center, as it gives you plenty to time to admire so many things that you get to see there.
What to eat
The answer to that is, in fact, very simple - everything!! You can get cheap tapas and meals, which include 3-4 tapas, for around 6-12 euros. If you go out for paella, drinks, appetizers, etc. then you should plan to spend around 35 EUR for a meal. For some great food, be sure to check out Les Quinze Nits, La Fonda, and Pinotxo (one of the best/cheapest tapas and bar experiences in Barcelona).
---------------------------------------------------------------------------------------------------------------------
From doing my bit towards the environment by working in electric mobility research field, often finding myself wandering aimlessly through landscapes, to continuously seeking thoughtful conversations with travelers from across the world, I am a travel experience narrator. A firm believer in the philosophy that a human should experience everything and do everything in his lifetime (for specialization is for insects....), you can say "hi" to my photographer alter-ego @througharobinseye on Instagram, read through my mind as I narrate my personal travel experiences at www.talesofarobin.wordpress.com or sing along with me @undrkn5trk5hn
----------------------------------------------------------------------------------------------------------------------