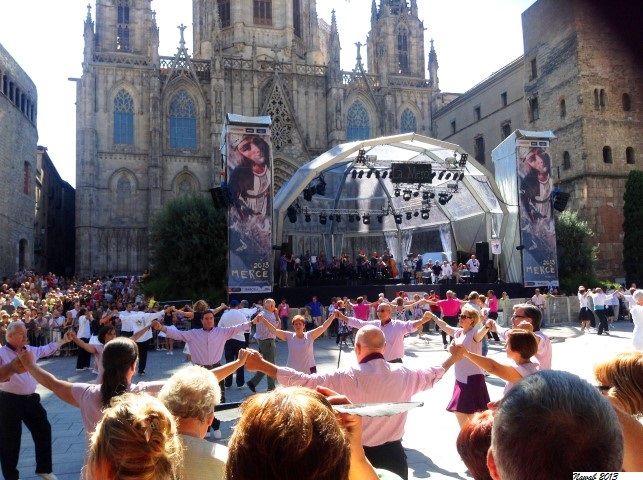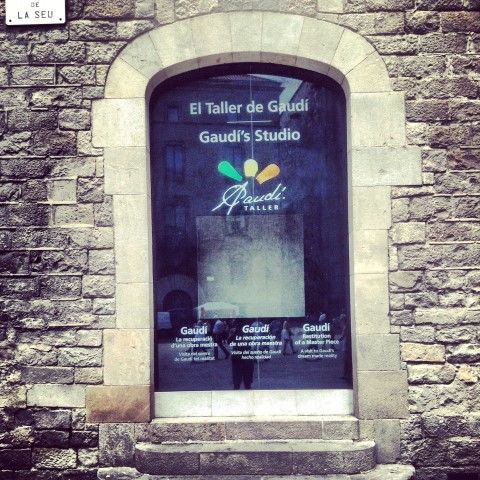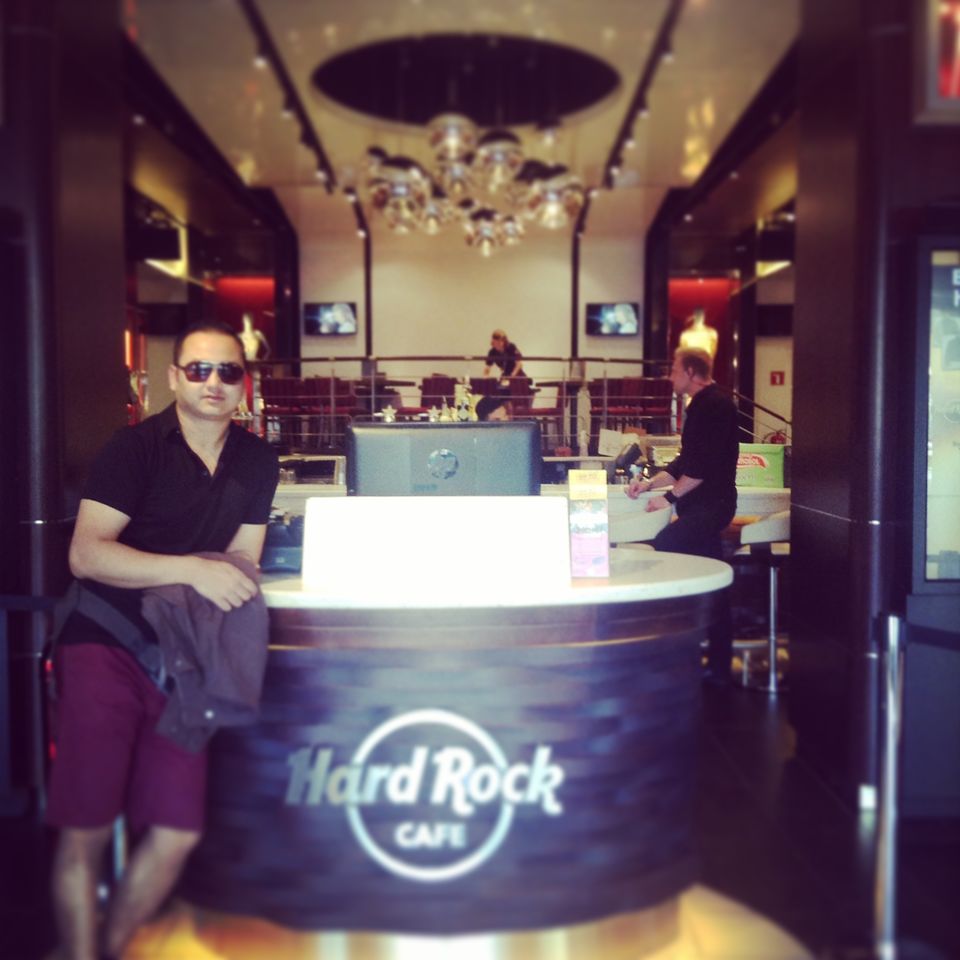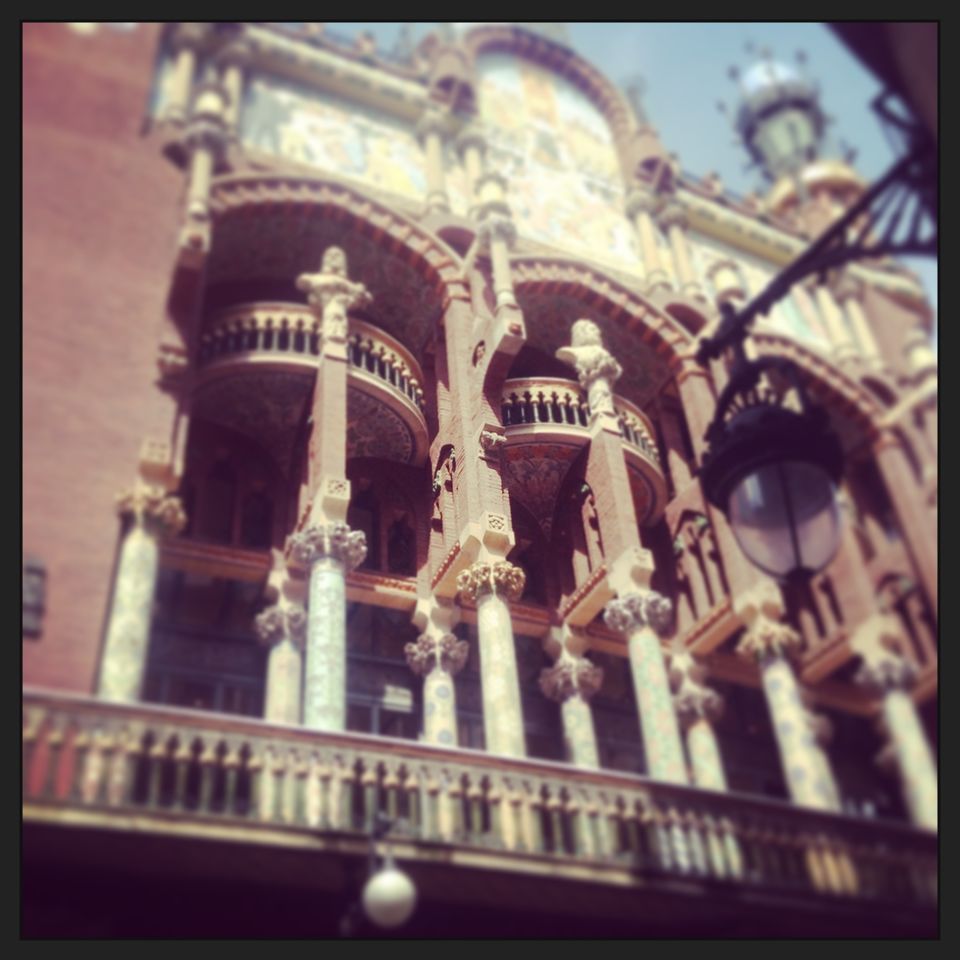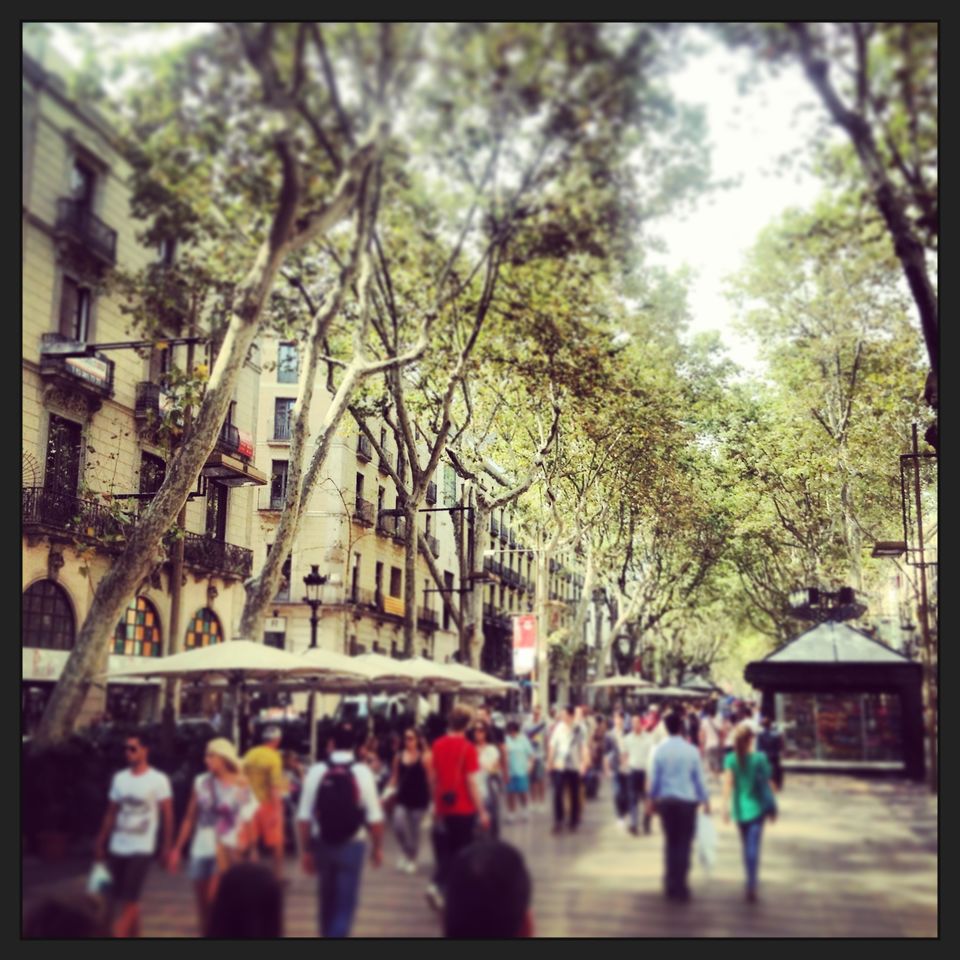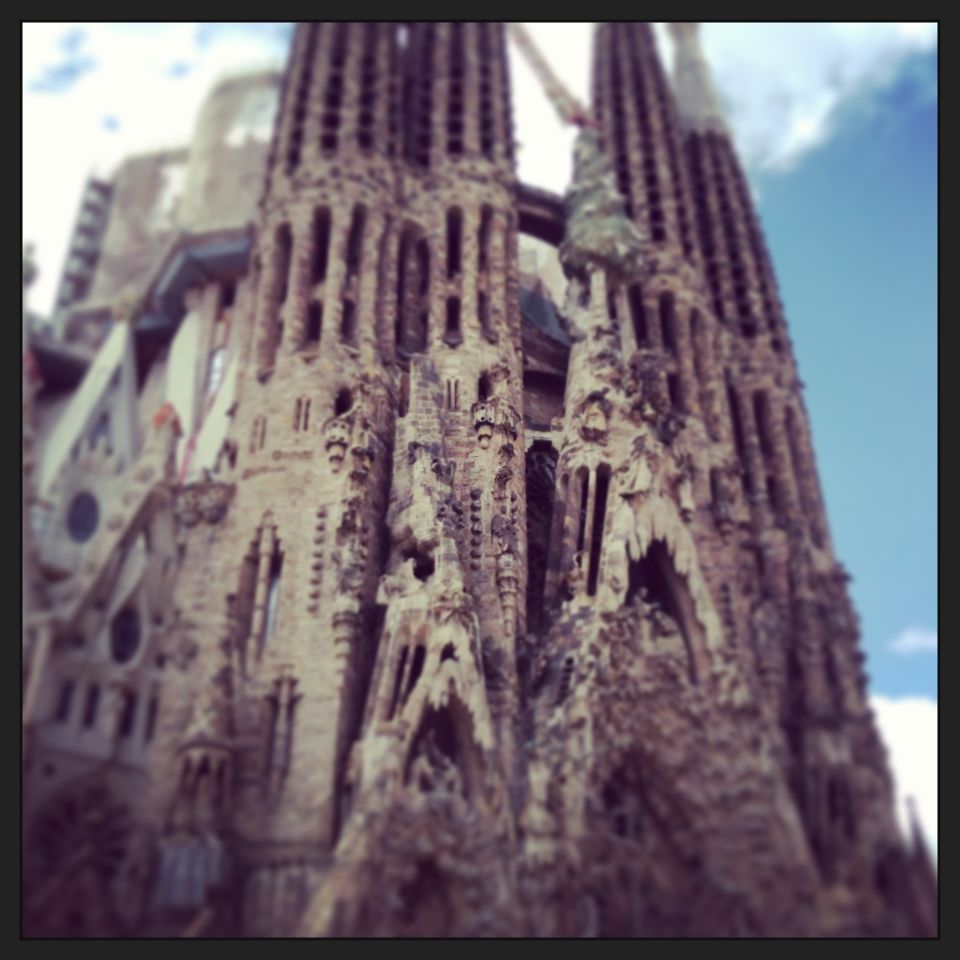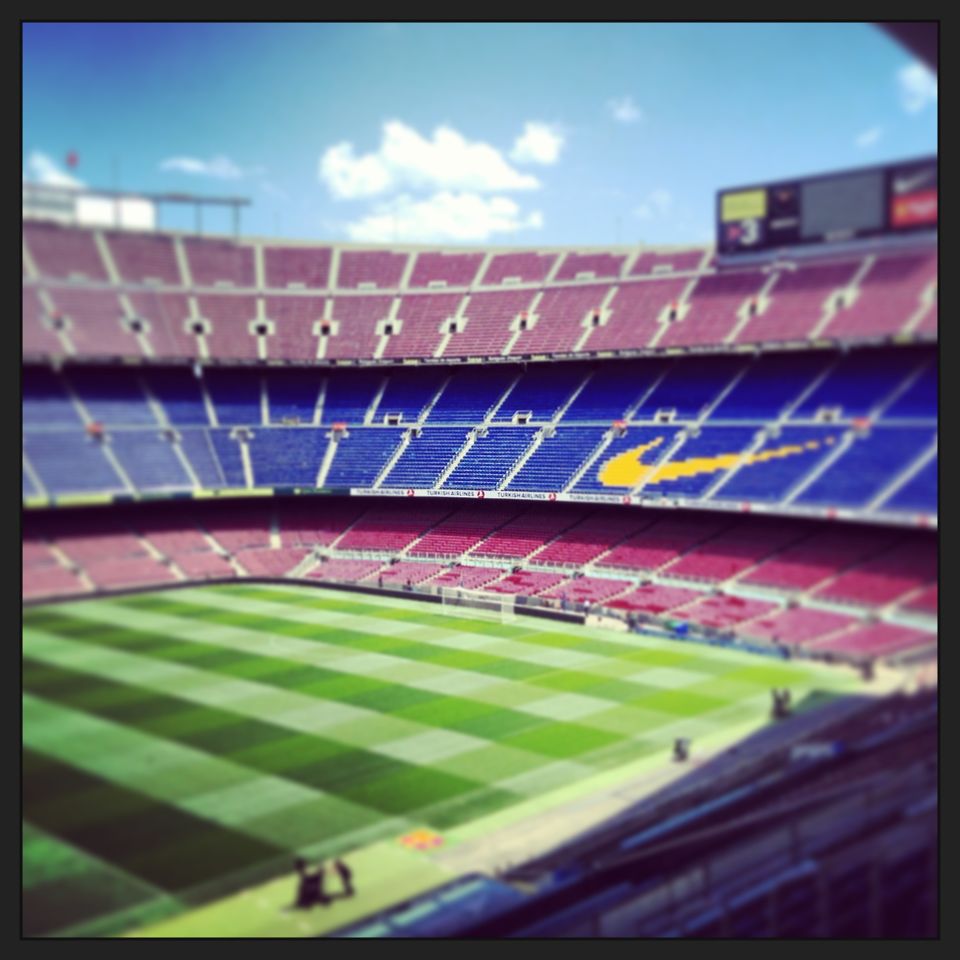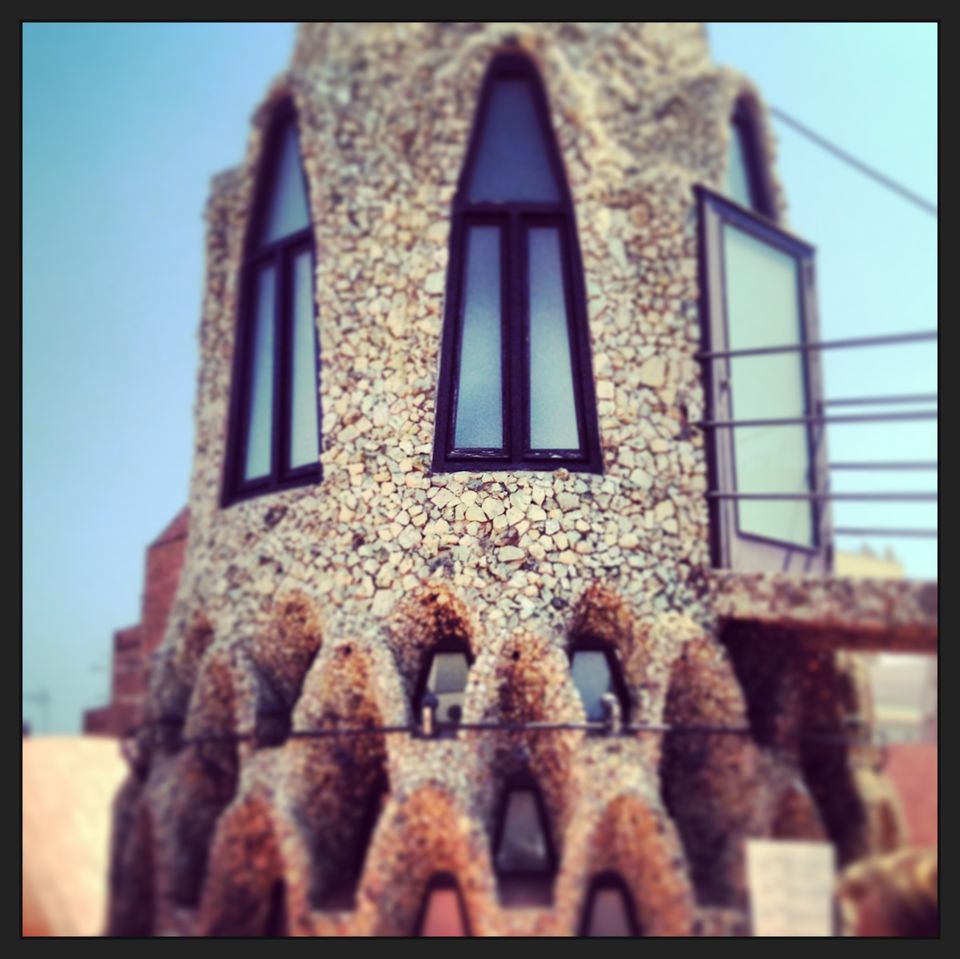 "Best way to see Barcelona undoubtedly! Do not think twice!"

Barcelona Bus turistic is definitely the best way to see the city undoubtedly. I have been in Barcelona earlier but never got to take the Bus Turistic. This time, it was a sunday and I was out early. Headed straight to Las Ramblas and just opposite the Columbus Memorial is the Bus Turistic Counter. The Bus has three lines, RED, GREEN and BLUE. I picked up the map from the counter and quickly scanned my options. The Blue line looked great for me because I really wanted to see Sagrada Familia and was dying to see Football Club Barcelona and Stadium. The Blue line takes you to both of the places. The ticket is 26 Euros for a full day and the best part is that the ticket works on all the 3 color lines. You can change as many times and take as many buses as you want througout the day! They also gave me a small little discount vouchers booklet!!

The central Bus Turistic Station is Placa de Catalunya and all the buses meet around the center. The staff across the counter, the ticket collectors and the drivers....all were superbly nice and hospitable. They welcomed every question and were always smiling!
The Bus top floor is quite coveted so everyone wants to sit on top! This might cause a little bit of delay while boarding the buses, but what the hell....its an excellent opportunity to make some new friends.

You can get off and get in as many times and as many different stations that you wish. Get down whichever place you want, spend your time and then get back to the Bus Turistic Pick Up Point, the bright shimmering poles very easily marked along the streets. It has an audio guide, which you can plug in to the front seat and 8 language choices. Very easily understandable and quite detailed. You will definitely love it!

They do not allow smoking, drinking or eating onboard the Bus, but the real hero is the "Free Wi Fi" onboard the Bus Turistic!! I stayed online and chatted the whole day with friends and family for free!

"The Heart of Busy Barcelona! La Rambla is rocking to see life in Barcelona!!"

We took a taxi from our Port, where the ship had docked and came straight to La Rambla! Everybody was raving about this place and it actually lifted my spirits! I fell in love with Barcelona as I walked on and on in La Rambla. From the very start, this place is riot of colors, sights, restaurants, shops and just about everything that can happen in one place. Birds fly by, the trees adorn the entire place with shades all around....and everybody seems to be having a good time. Infact, I started clicking right from the very minute I landed!

La Rambla is around the corner of a very busy street intersection and you can have cars coming at you from all sides. In the middle stands the Columbus Monument and on one side is the Military Gallery and on the other the Naval Offices of Catalunia. It invites you with open arms the minute you set foot in La Rambla. The grand entry begins with man statues of all colors, styles and hues that are done up so well, for a second you wonder if its a statue, till they start moving! They are really very interactive with people and almost everybody stopped by to click a picture or stand next to them!
As you walk up you are greeted by a row of shops...line after line selling the most interesting of wares and Barcelona memorabilia. I saw a place where they sell miniature music instruments, feathers of different birds and so and so forth. All along the side you have Restaurants where people are laughing....having beer and food and the whole atmosphere is really charged up. The day we went, the whole fan club of Bayern Munich was in La Rambla and they just electrified the atmosphere! Everyone dressed in the bright red of Bayern Munich, with drums and cheers all around! We also had lunch in a Restaurant in here.
The Wax Museum is also just nearby!
I would definitely recommend this place as a top priority visit!!


"Temple of the Kings...glory to Club Barca!!"

One of the world's biggest stadiums....the world's best teams....the Kings of Football...Maradonna's Jersey....Ronaldo's golden boots....Messi's Boots and Jersey...need I say more! I might be over exaggerating, but you will definitely like the experience. The Camp Nou Museum, the Stadium in itself, the glory that Club Barca is....its history, its formation and the various trophies....I spent 4 hours here and did not want to get out.

The Tickets vary, if you want only the Museum Tour and Visit its 15 Euros or else it is close to 30 Euros for the Stadium and everything. Also you can buy a nice booklet from the ticket counter which is a souvenir for 5 Euros!
They have a huge shop inside, a place with food and beer and really its about the whole atmosphere that is Clyb Barca!

You can also get your photos clicked with the official Club Barca background and the trophy for 7 & 14 Euros. The place is little expensive but if you love football or even if you don't!!!

"Feel the Pulse of Barcelona in the Heart of the City"

Placa de Catalunya is in all terms the heart fo the city. You have a lot of places you can explore by foot, the ceter square garden with fountains, sit and relax....gothic buildings intermingle in perfect harmony with the new. Just across is Las Ramblas, the Museum of Catalan Music, the Cathedral and off the beaten path tours. The place is busy with people, shops, markets and is a perfect getaway to any destination in Barcelona as alll the Bus Turistic spots, the Aerobus and taxis can be found here. It is also a great place to while away your time and just sit in the park benches and grab a sandwich and watch Barcelona go by. The Square has a number of Roman and Medieval sculptures all around and trees where you can find shade too. So sit back and laze around before you go again!

"Awe inspiring Cathedral, also known as Barcelona Cathedral overlooking the Barri Gotic."

I am yet to see such a magnificent cathedral yet, apart from the Cathedral Le Seu in Palma Mallorca, this Cathedral is simply stunning and gorgeous. Stands right in the centre of the Barri Gotic quaters with Gaudi's Studio and the Museum of Frederick Marks on the left and a huge area in the centre with people strolling, shops and artefacts being sold and a couple of musicians adding to the ambience. The first views of the Cathedral are humbling. You cannot help but start clicking right away. As you climb up the stairs and walk towards the gorgeous inlaid entrance, you realize the detailing in this masterpiece.
The entranec is heavily guarded and you have to queue up as the guards are quite strict in here, but the best part was that I got in to go free!!
Inside the Cathedral is a sight for sore eyes. But please be careful with what you wear because I saw lot of people being stopped by the guards and not allowed to go in.

"Gaudi's early work reflections in this entralling Mansion: Very well Guided!"

I had some time in the afternoon in Barcelona and headed straight for this Place near La Ramblas as I passed by this Mansion quite a few times. In the heart of La Ramblas, towards the left as you approach from Columbus Memorial is the Palau Guell. Bang opposite it is a Hotel, aptly named as Gaudi Hotel and all along you can see souvenir shops, all selling supposedly Gaudi works of Art and Design!

The entry fee to this place is 12 Euros, which I felt is a little high considering most places have around 5 -6 Euros all around. The entry is also timed, so you might have to wait up in a queue for a while. I was lucky though to reach by 12 noon and by 12:15 am I got in. Once inside, they provide you with a handyphone and a booklet for the tour. You move ahead and there are lockers for you to store your things in while you go visiting the Mansion.
Rest, the handphone guides you on its own! Every room, every area is marked and you just need to press the right number in the phone, the audio tour starts talking to you and tells you what you need to look at in every area and also understand its importance. I got quite a couple of shots! The Mansion is huge and spreads upwards floor after floor. Guell really spent a fortune and Gaudi spent no effort in utilizing every last bit of his penny!!
Its a great place to start your Gaudi experience and the Palace leaves you with a lingering memory of abstract modernism and you are left asking for more!

"The building just leaves you amazed! Long queques however!"

I was so thrilled to visit this place that I actually spent almost 20 minutes at first just staring at the building! What a marvel made by man! To think of it that it took so many generations to build this one is definitely evident! infact, when people asked Antonio Gaudi, according to one legend, when he thought he would be able to finish it, his reply was: 'Don't worry my client has a lot of patience and is in no hurry (refering to God) !'.
The structure looks quite stark and stands out amidst the other buildings in the surrounding from atleast quite a few blocks. It is hugely bizzare and the architecture is definitely quirkiness at its heights. But as you keep looking you realize the detailing, the depth and the minuteness which Gaudi had in mind! The sculptures and the detailing is mind boggling! I took several detail shots, but will never be able to do justice in photo, till you actually see it. The place now is covered with scafolding and sheets all around as they are still attempting to add some more towers and parts, I just hope they do not end up spoiling it!

The ticket counter lines are too long!! Oh my God! Please pre book, if you can or go and see this place early morning! Almost, every tourist in Barcelona comes to Sagrada Familia and you can get quite suffocated at times. Even by all standards the lines are ghastly long. I hope they do something about it!