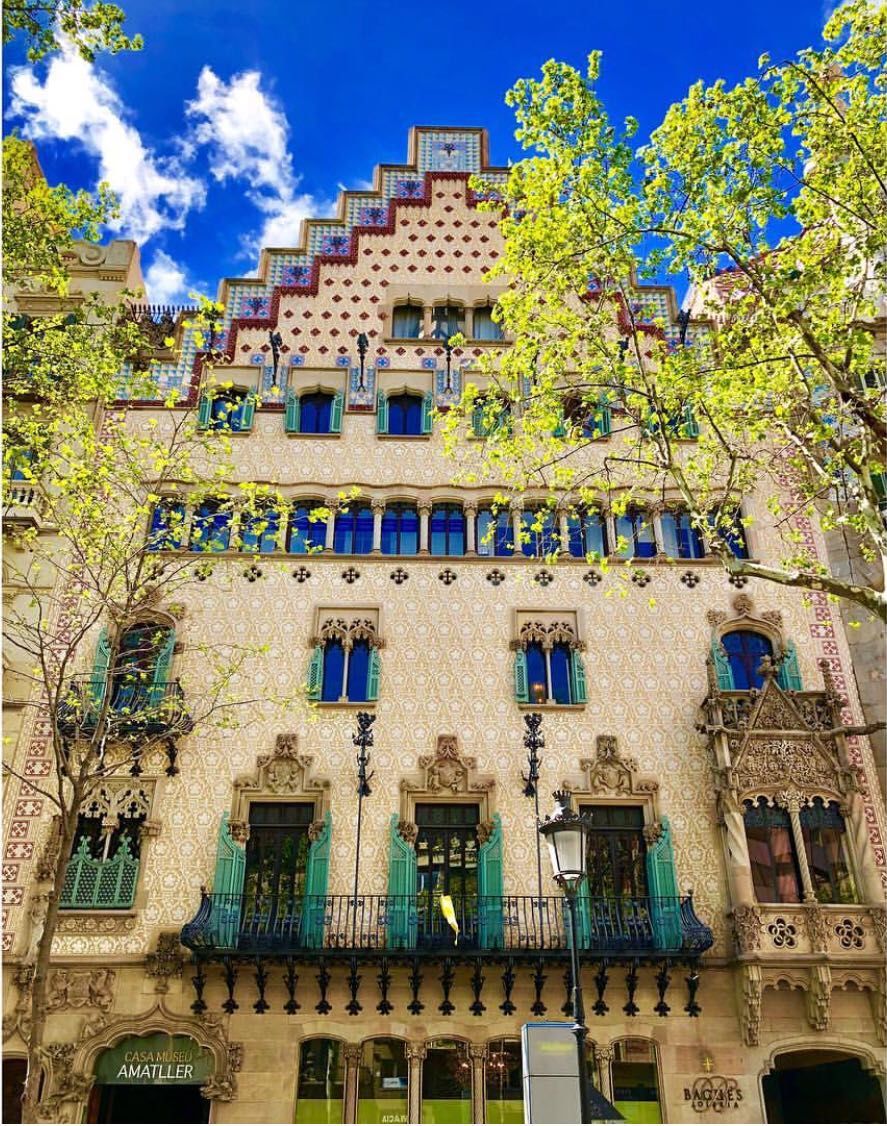 Barcelona is a perfect blend of the old and new in a way that makes it's architecture very unique than the rest of the world. The distinctive and bold art proves that Barcelona was gifted with talented artists who were way ahead of their time.
Since Barcelona is a big city with so much to discover and experience, here's how you can make the most of your visit to this marvellous place.
When to visit
Winters are too cold and windy so I would recommend you to visit during the summer months which spans from May to October with July and August being the warmest.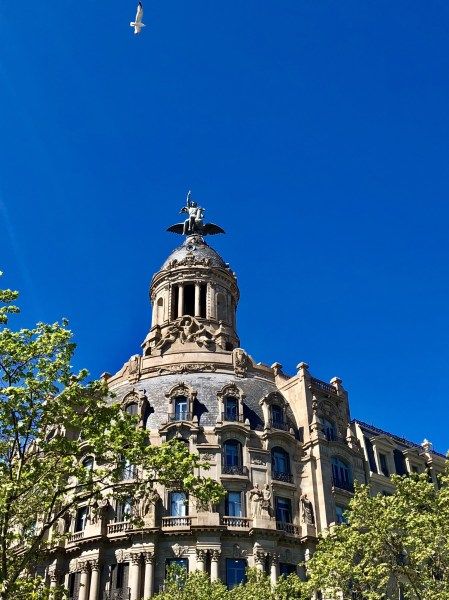 Day 1 : Admire the artistic works of Antoni Gaudí.
The modern architecture of Barcelona is mostly influenced by Gaudí's works. He was particularly influenced by natural forms which is why there is so much symbolism in his art.
1. Casa Batlló , Casa Amatller and El Pedrera
All of these three houses are designed by Gaudí and are at a walkable distance from each other. I personally loved Casa Batlló. It is a colourful building with walls made in the form of ocean waves. You should definitely take a tour inside Casa Batlló. It's simply amazing.
2. La Sagrada Familia
Sagrada Familia is the epitome of Gothic architecture. This church had started building in the late 19th century and is under construction till date. Everything inside the church is breathtakingly beautiful. It'll be fair to say that this could be the 8th wonder of the world!
3. Park Güell
Park Güell is a radiant wonderland. Gaudí spent last 20 years of his life here. There is also original furniture by him in the museum which was used in Casa Batlló and La Pedrera.
By the end of the day, you'd still want to see more of Gaudí's works. You just can't get enough of him!
Day 2: Worth a visit
1. The Camp Nou Experience
Even if you don't follow football that much, you should definitely put Camp Nou on your list. The Camp Nou Experience includes museum and tour to the football stadium.
The history of the club is stunningly presented in the museum, you can choose to watch your favourite goals and victories from any of the previous matches which I think was pretty cool!
That's not all , you get to visit the stadium and enjoy the panoramic view of the field from the VIP lounge. Isn't that exciting!?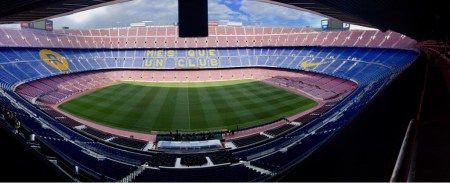 2. The Montjuïc Hill
This area has alot of things to do. You can visit the National Museum of Contemporary Art. FYI, the view of the city is spectacular from the museum since it's uphill.
There's Poble Espanyol, the opera house and the Montjuïc Castle. Don't miss the Lights and Music Show at the Magic Fountain in the evening!
Day 3 : Shop, Eat and Relax
1. The Gòtic Quarter
This is probably the oldest part of Barcelona. These narrow streets are filled with museums , small souvenir shops and ice cream/chocolates parlours. It can take you atleast a day to explore the whole area. It's fascinating how every street has something new for you to see.
What not to miss in this area? Cathedral of Barcelona and The Picasso Museum!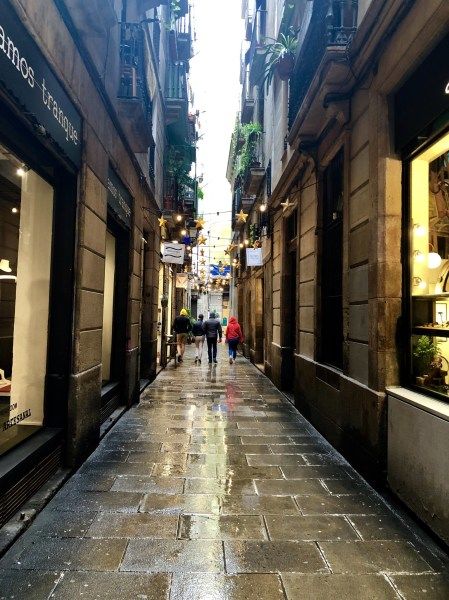 2. La Rambla
This is also a walking street with restaurants and cafes on both sides. So whenever you're hungry and tired of walking in the Gothic Quarter, head to La Rambla for lunch.
The end of La Rambla leads to the famous Columbus monument and a little further from the monument, you can take a ride on the Las Golodrines Boat Tour.
3. La Barceloneta
Isn't beach the perfect place to relax after lunch? You can also enjoy a number of sea activities at the beach.
Travel hacks
1. Buy the ticket for hop on hop off bus : We traveled to all of these places through the hop on hop off bus. It was very convenient and covers all major tourist spots of the city in a systematic order.
2.Buy tickets for Casa Batlló, La Sagrada Familia, Camp nou and The Picasso Museum in advance : We bought these tickets the day we arrived in Barcelona along with hop on hop off bus tickets from the tourist information center in Placa de Catalunya (the center). You can buy them online as well or visit the nearest tourist information center.
You don't want to wait in long lines for hours and you might even save some euros on your purchase of tickets in advance!
3. Barcelona pass or Barcelona card:Both the cards offer some discounts on attractions but I would suggest you to first decide on what places you want to visit and then consider buying any of these cards.
We did not purchase any of these cards. We only purchased the admission tickets to attractions and hop on hop off bus tickets which was more suitable and economical for us.
4. Enjoy discount on Student ID: If you're a student, carry your Student ID which will save you at least €5 or more on entrance tickets at many attractions.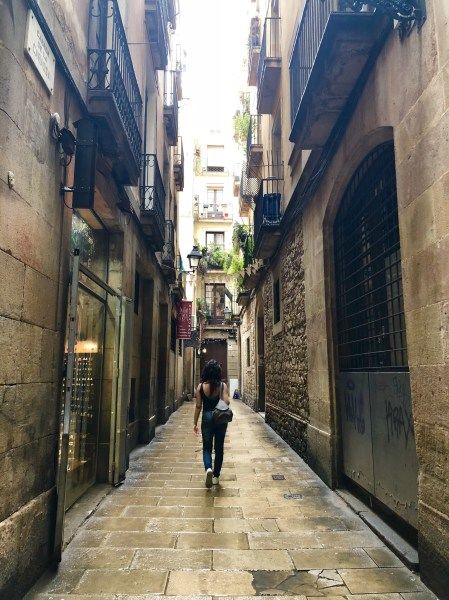 I personally loved every bit of this city. The food, people, music, history everything is extraordinary.
Barcelona, no doubt, is love at first sight.