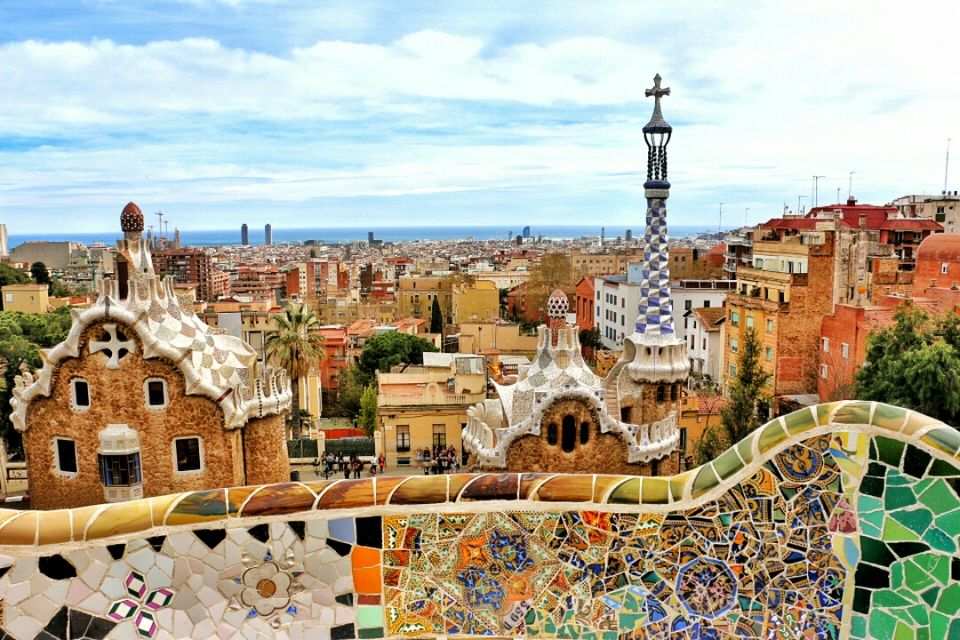 BARCELONA,the capital of Catalonia region of spain, is a vibrant city .I had been to the city on a solo trip during easter and the whole city was in a joyful mood. The weather was pleasant even though most of Europe was still freezing...For a solo traveller,there are great hostels at reasonable prices.If you are crazy for sea food,this is the place to be ...The city is huge .For a relaxed trip, it's best to plan for 4 to 5 days stay in this beautiful city.However, I could manage only 3 days and made the best out of those...Before I start with the plan ,here are some important tips :

1. It's very important to book all tickets for the various attractions online beforehand as most of the places need time slots to be reserved in advance. Thus, to stick to the plan, the desired slot can be availed only when booked early.
2. Buy the three day Barcelona Travel pass on reaching (20.50 euros for three days). I found it more economical than the Barcelona Card. It includes the to and fro journey to airport from city and travelling in bus , train and tram within the city.
3. The Barcelona card can be bought in case the hop on hop off bus is preferred, its around 50 Euros for 3 days but doesn't include the airport journey.
4. Beware of pickpockets, avoid desolate lanes late at night
5. The metro is very convenient to travel across the city. Better to carry a coloured printout of the metro plan of Barcelona. There are many Lines of metro , marked by number and colour. Line 3(L3) Green, is one of the most important lines having a lot of attractions at its proximity.
6. Before boarding a metro do check the direction you should be travelling. The list of stations and direction are available at the entrance to the platform. The ticket needs to be validated everytime you board a bus/train/Metro.
7. Barcelona has a lot of wifi hot spots , making it very convenient to check google maps. Still its suggested to keep screenshots of all the attractions and the surrounding roads in your cell beforehand, being a congested city the lanes are sometimes confusing.
8. Do check which attractions are closed on Sundays /Saturdays.
9. Good areas to take hotel will be somewhere close to line L3 like La ramblas, Placa espanya , Diagonal etc
Main Attractions:
Day 1

Sagrada Familia :start the day by visiting this 100 year old church still under construction, its one of the main attractions. Online Ticket : 15 Euros. Nearest Metro station : Sagrads Familia on L5(Blue). Time for visit: half an hour in case there is a queue.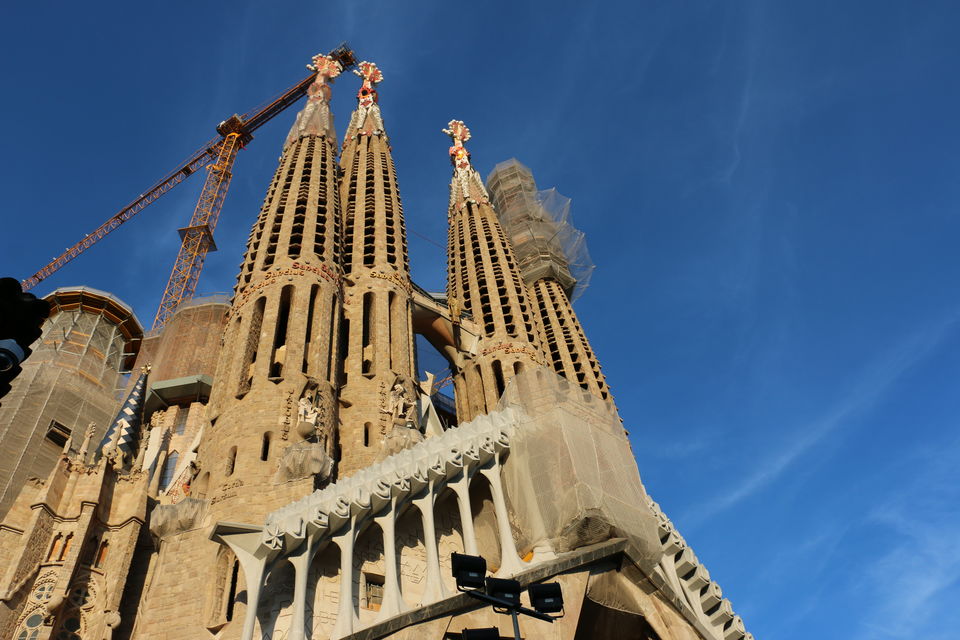 · Camp Nou: The famous FC Barcelona stadium. Take the L5 train again , now in opposite direction.Nearest Metro: Badal on L5(Blue)/Les Corts on L3(Green). Take the exit marked as Badal/Carrer de Sants in case of L5 and Travessera de les corts in case of L3 and walk for 15 mins to reach the Stadium. Time for visit : Min 1.5 hours. Around 23 Euros ticket,check online for the exact price.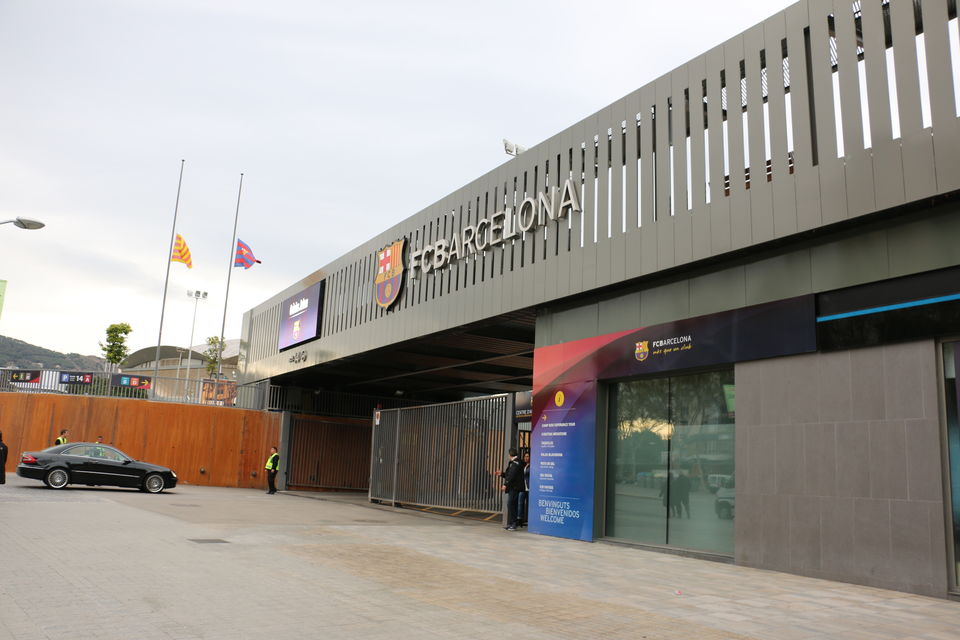 Casa Mila/Batlo/Amatler: These are famous building designed by Gaudi. Nearest Metro stops: Diagonal on L5 Blue/L3 Green; Passieg de Gracia(L3) . U can visit any two, as tickets are expensive. The buildings are equally beautiful from outside even. Book online in advance. Ticket price is around 16 euros. All these building are on Passeig de Gracia and at walkable distance from each other. Time to Visit each : One hour.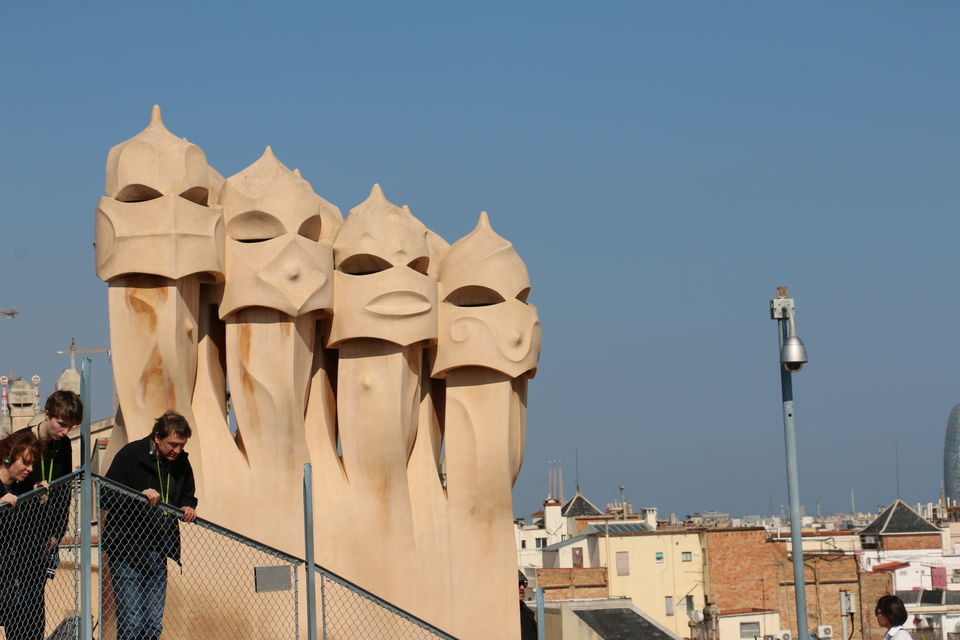 · Walk to Plaça de Catalunya, a large Square with beautiful statues and fountains.

· Magic Fountains of Montjuic: A very beautiful fountain at the base of Montjuic mountain. The musical fountain shows take place only on Fridays and Saturdays from 7 to 8:30 Pm.Do check the timings based on your time of travel to barcelona. Nearest Metro stop : Placa Espanya (L3 Green) .Go to the top of the hill (palace like building )to get a good view of the fountain.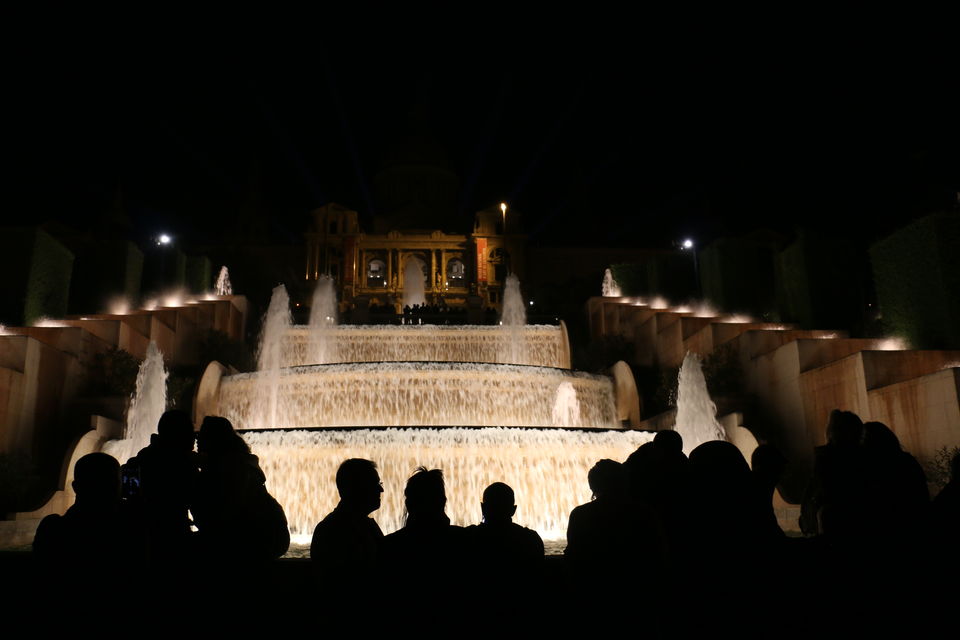 · End the day by taking a stroll in the La Rambla street .Nearest Metro: Drassenes/Liceu on L3 Green.Visit a small square beside liceu station known as Placa Reial. Gives a very Arabian nights type feel. Walk towards the sea to the end of La Rambla where the Columbus Monument is .
Day 2

Start the day with a visit to Monserrat outside Barcelona city .Its a monastery nestled in a rocky mountain. Its around an hour away from the city. Take the R5 train from Placa Espanya(8:36 am is the best time to start).From the foothills you can either take the cable car or the rack railway.The cable car is faster. To take the cable car get down at the Monserrat Aeri station. At the Placa Espanya do keep around 20 minutes in hand to find the railway station ,specially if you reach by subway. The Placa Espanya is huge maze !!! Enjoy some hiking in the mountains depending on your health and timing.A funicular takes you to the top station from where you can go on a hike depending on your level of fitness.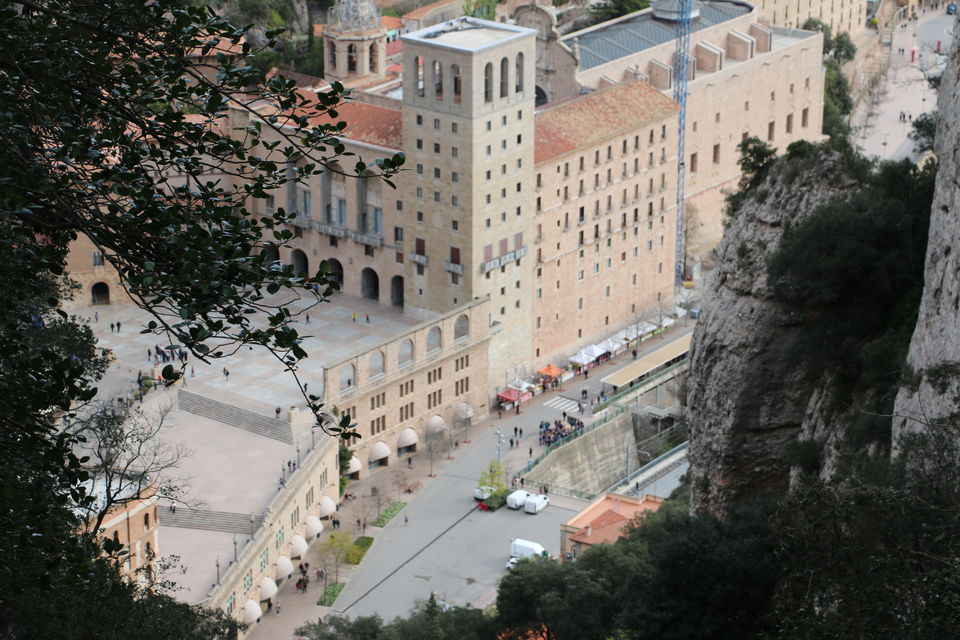 · Park Guell :Come back to the city by 3 pm and go for the iconic Park Guell , the park with all weird buildings made by Gaudi. Sometimes the route showed by google is not very correct. So follow any of these routes (a) Bus 24 from Placa de Catalunya –Ronda Sant Pere to Park Guell.(b)Take Metro L3 Green to Lesseps and take Bus 92/24 to Park Guell.(3) Take metro to and walk for 15 mins(not preferred with kid) Time to Visit : 2 -3 Hours.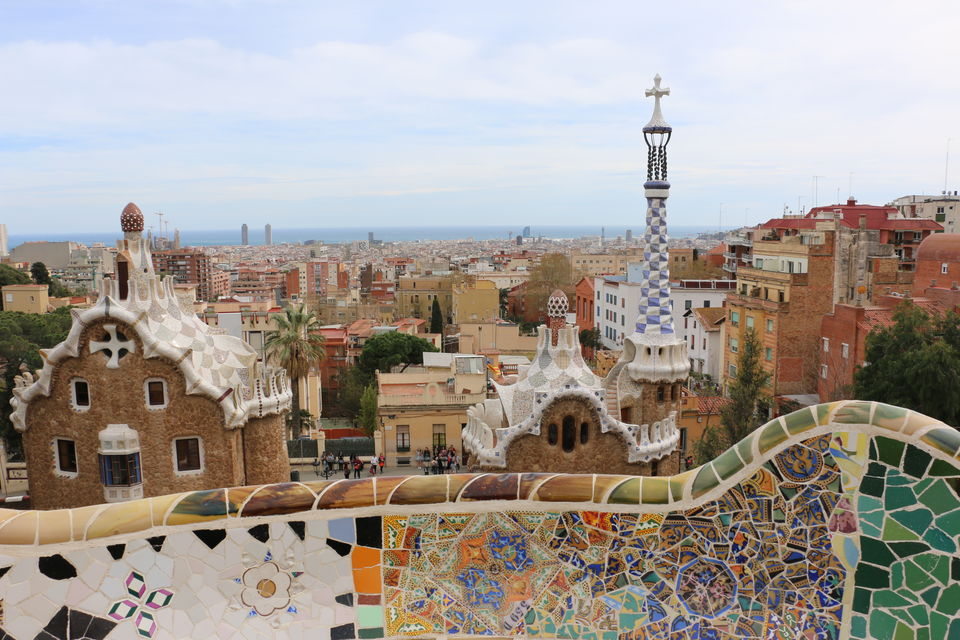 Day 3
Start the Day at Montjuic Castle. Take Bus 150 From Placa Espanya for Castle Montjuic. Or Take Bus Funicular from Paralel metro and then take the cable car(teleferic de montjuic).On taking the Bus 150 , You can get down at Poble Espanyol if u want to see a typical Spanish village architecture. While coming back from the castle take the bus to the Av Miramar –pl Carlos Ibanez. Walk for 5 minutes and take the Port Cable car to the Barceloneta Beach. It's a 7 minutes ride over the sea giving a great view of the city. Time for this Visit : 3-4 Hours. Do not take the Port cable both ways as its time consuming.
· Barceloneta Beach. Come down from the cable car and spend some time at the beach.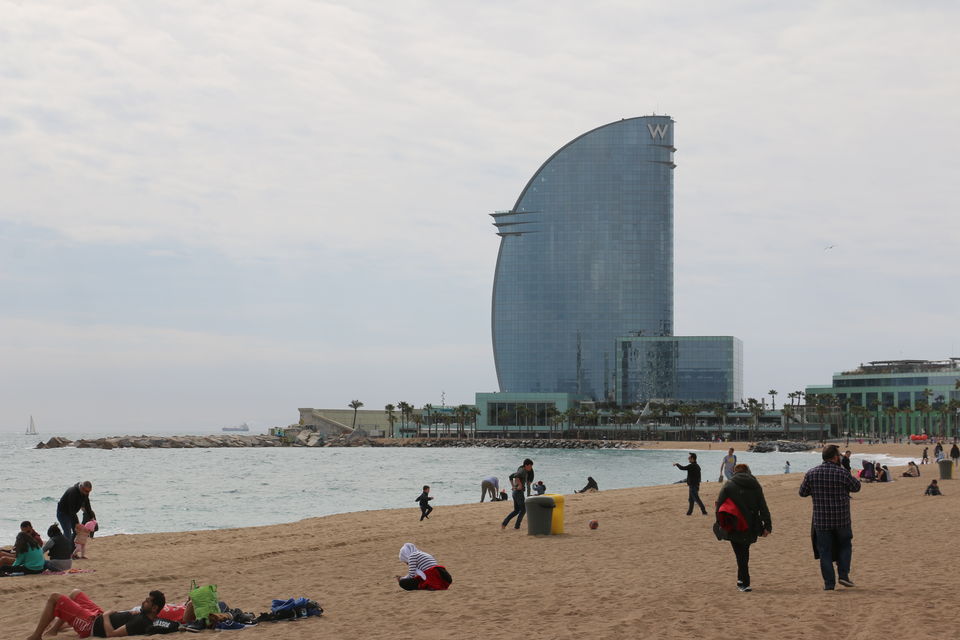 · Picasso Museum: Among a bunch of museums I felt this one is worth visting, Nearest Metro station (Jaume 1) L4 Yellow . Take it from Barceloneta Station which is also on L4.To reach Barceloneta station from the beach you need to walk for around 15 minutes.
From the Picasso museum walk to the Santa Maria del Mar and then To the Park de la ciutadella , Arc de triomf and Gothic Quarters , Barcelona Cathedral. All these are at walkable distance from each other.These would take around3-4 Hours.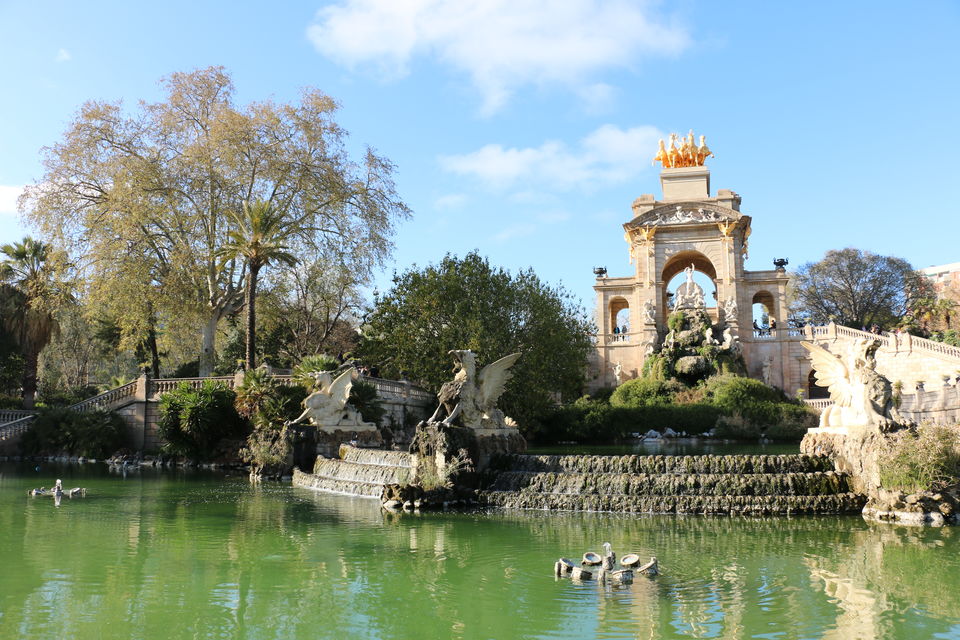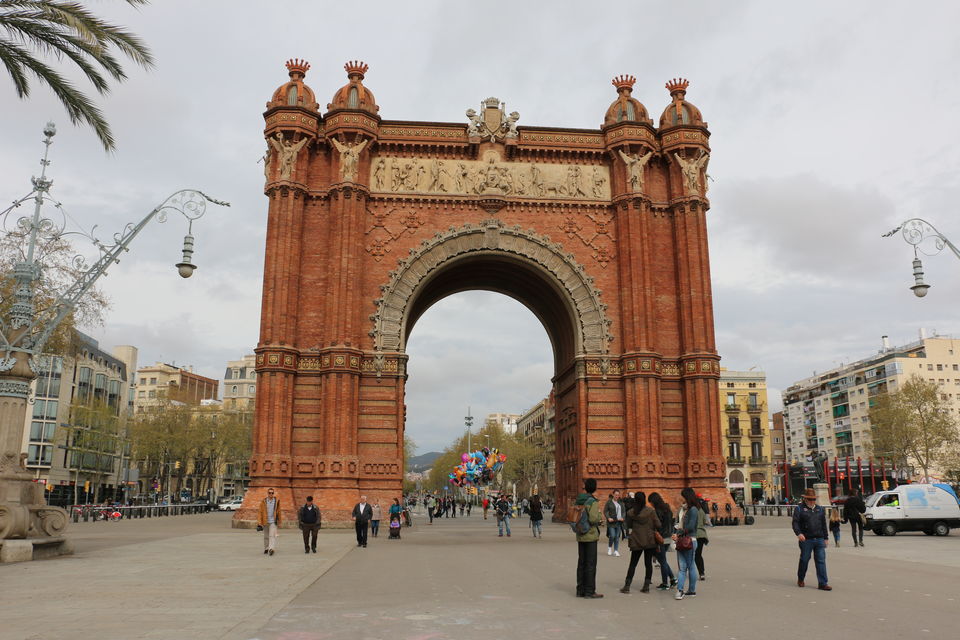 · End the day by a visit to the new iconic building of Barcelona Torre Agbar .Nearest Metro station : Glories on L1 red.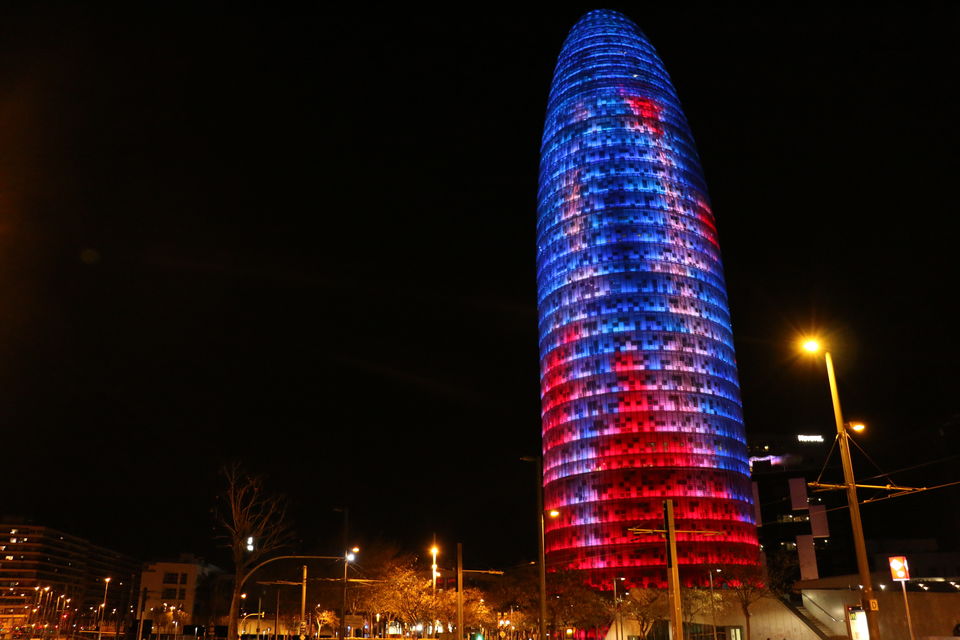 This is one small plan , there are many more attractions which you can add like the Aquarium close to the Columbus Monument and the Tibidabo Amusement Park(if there are kids). On Skipping Monserrat you can go for a cycle/walking/Segway tour of the city.
Do try the popular Spanish cuisine , specially paella and tapas.