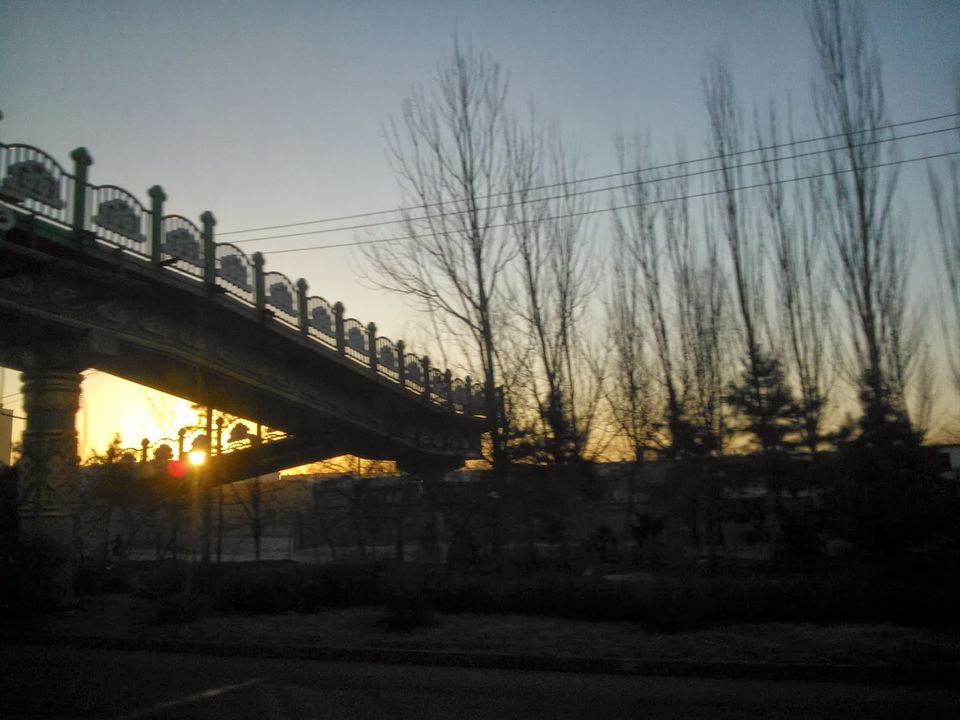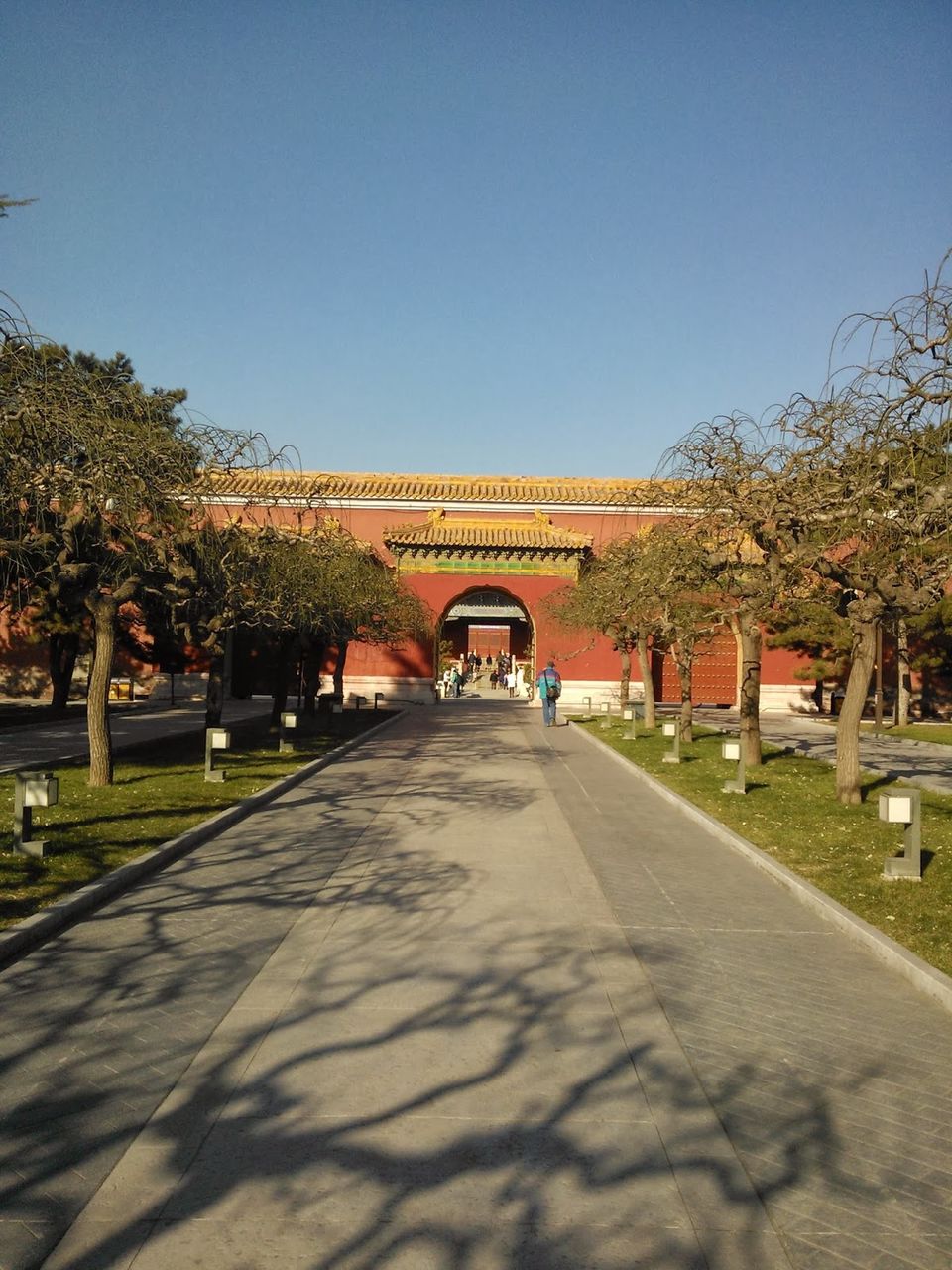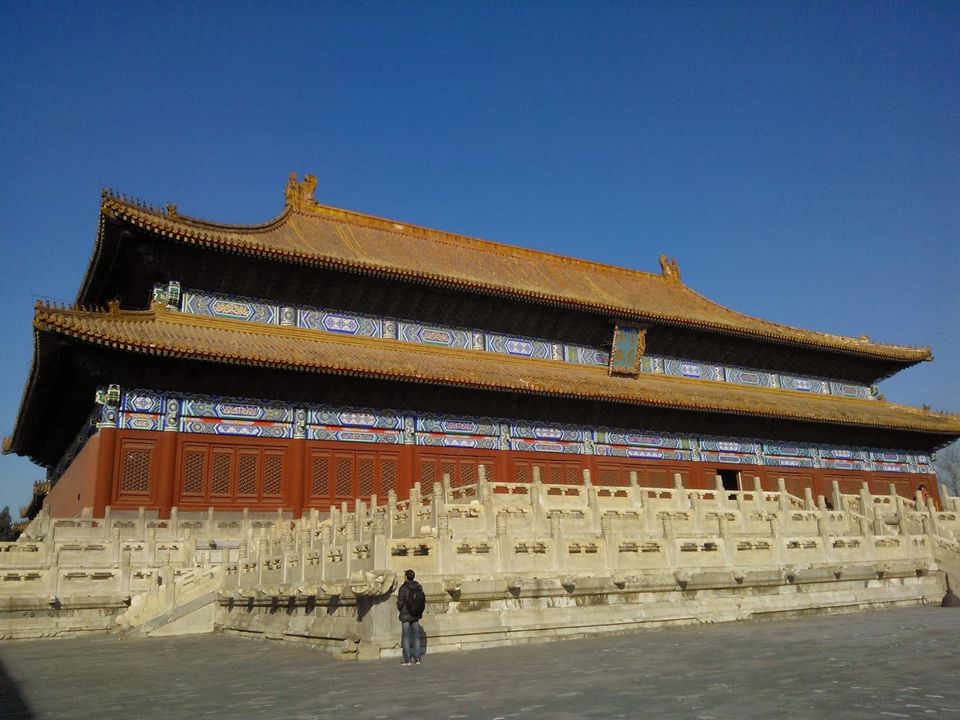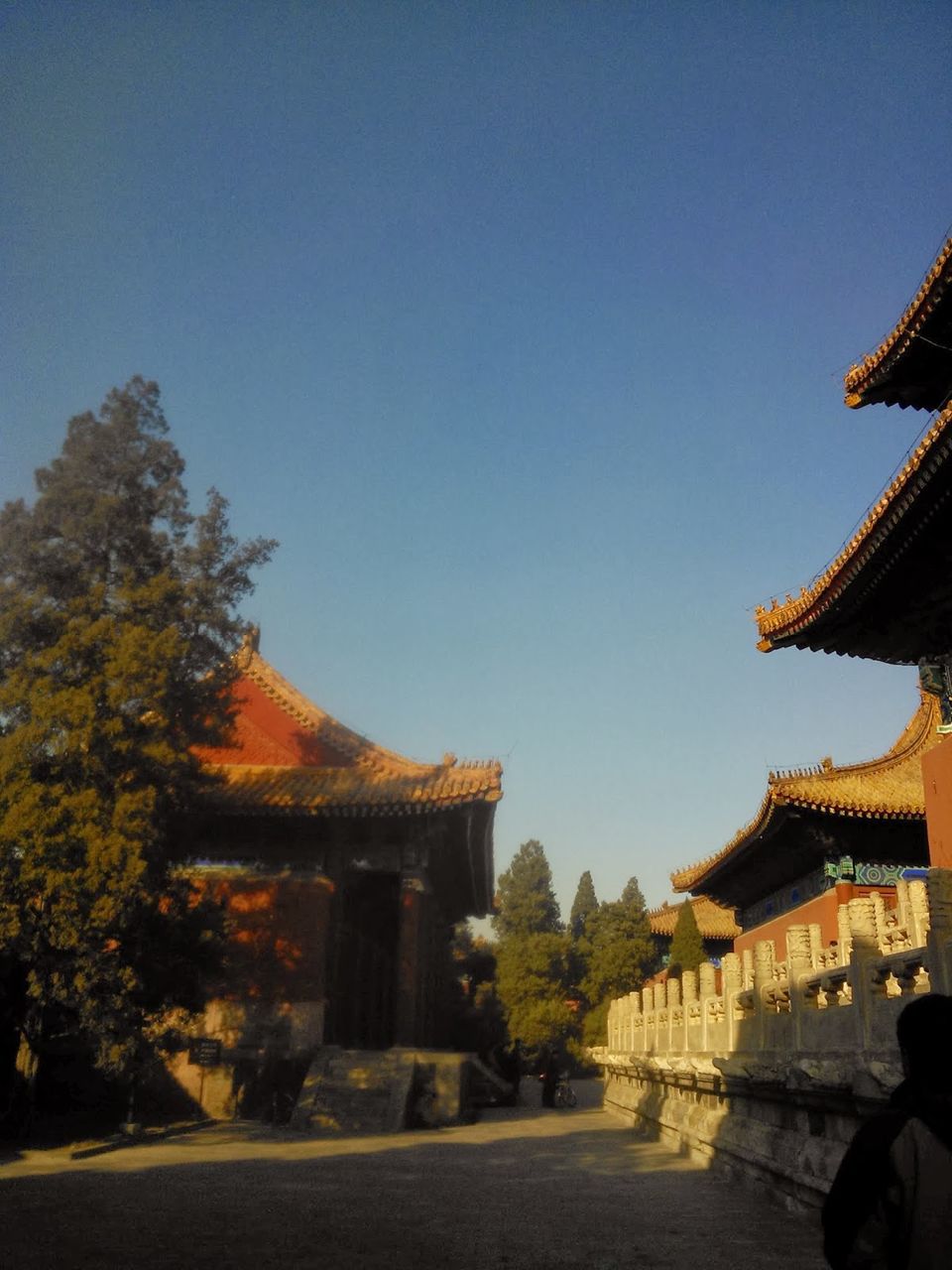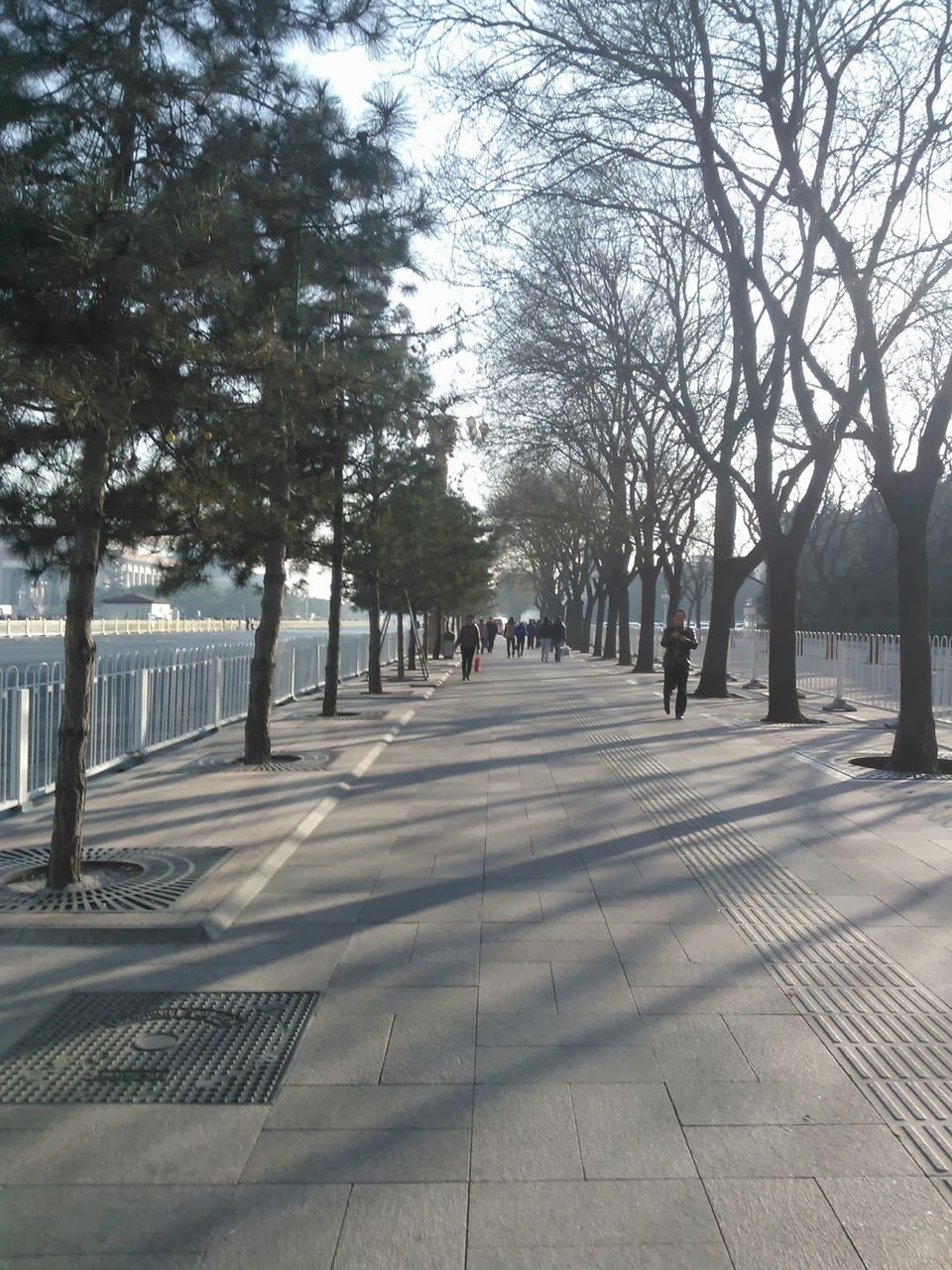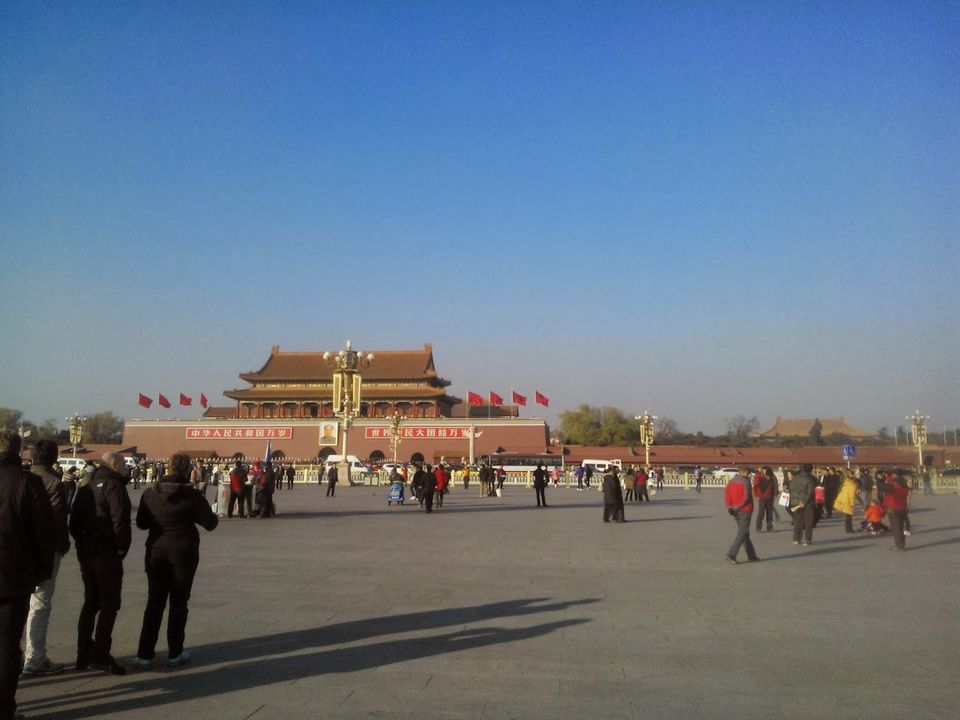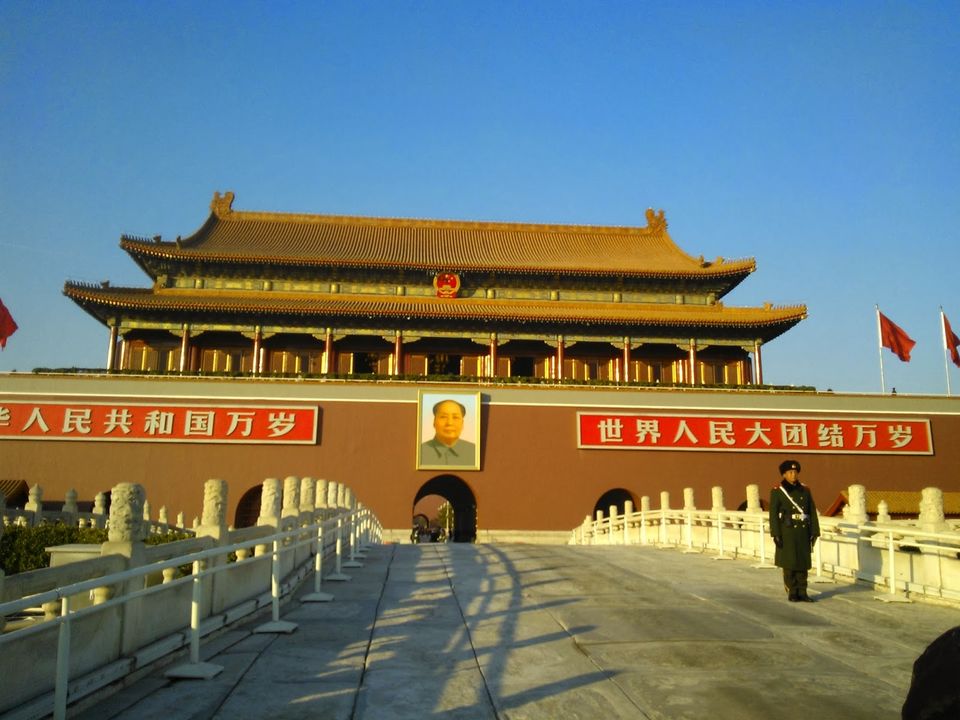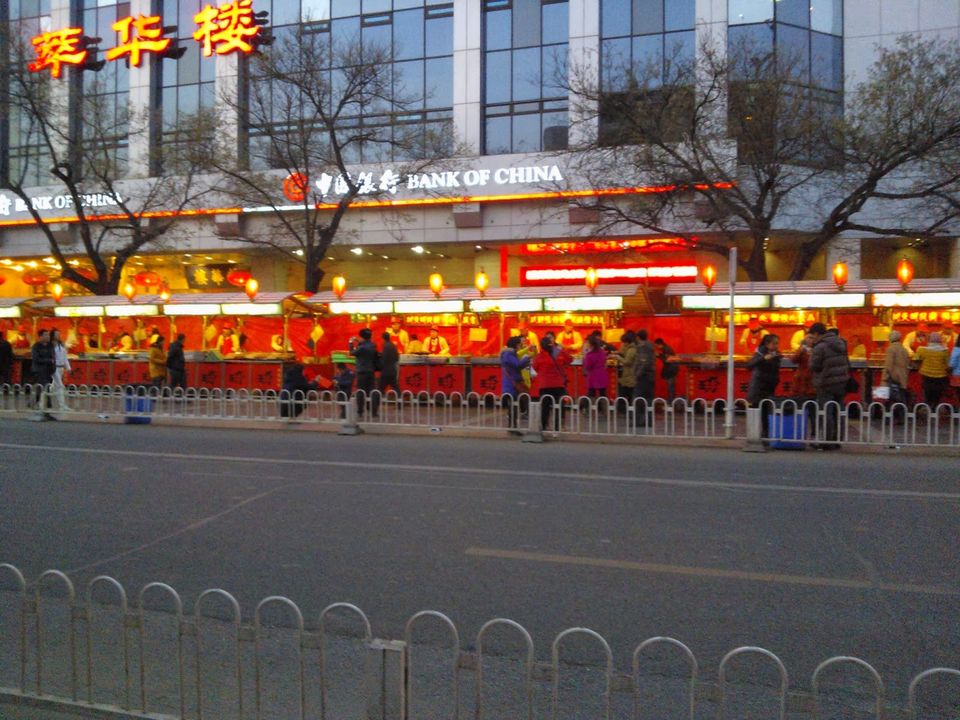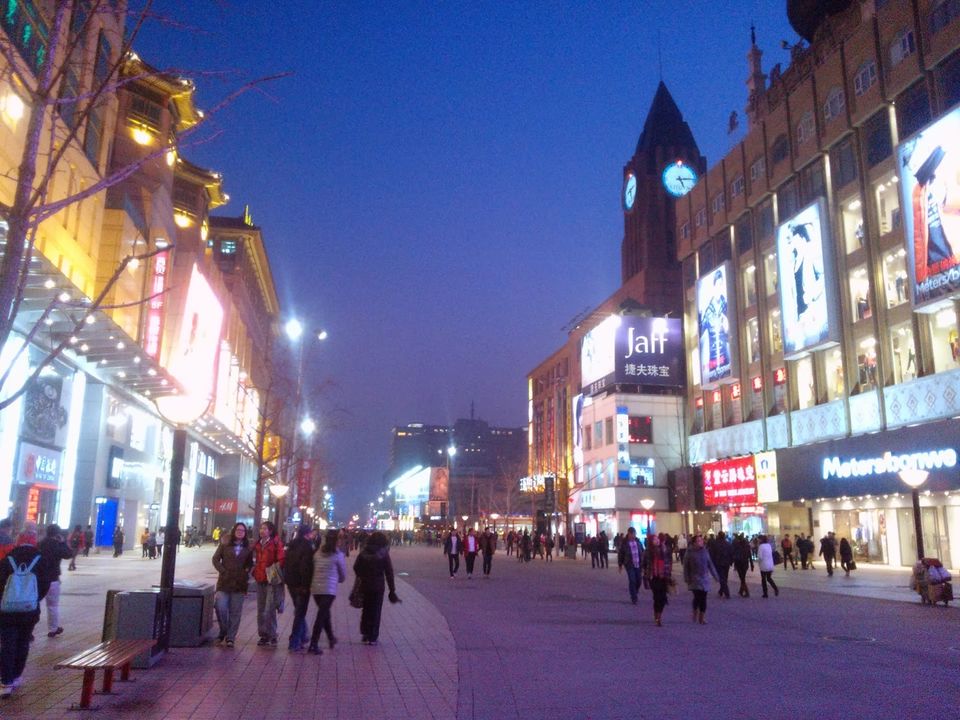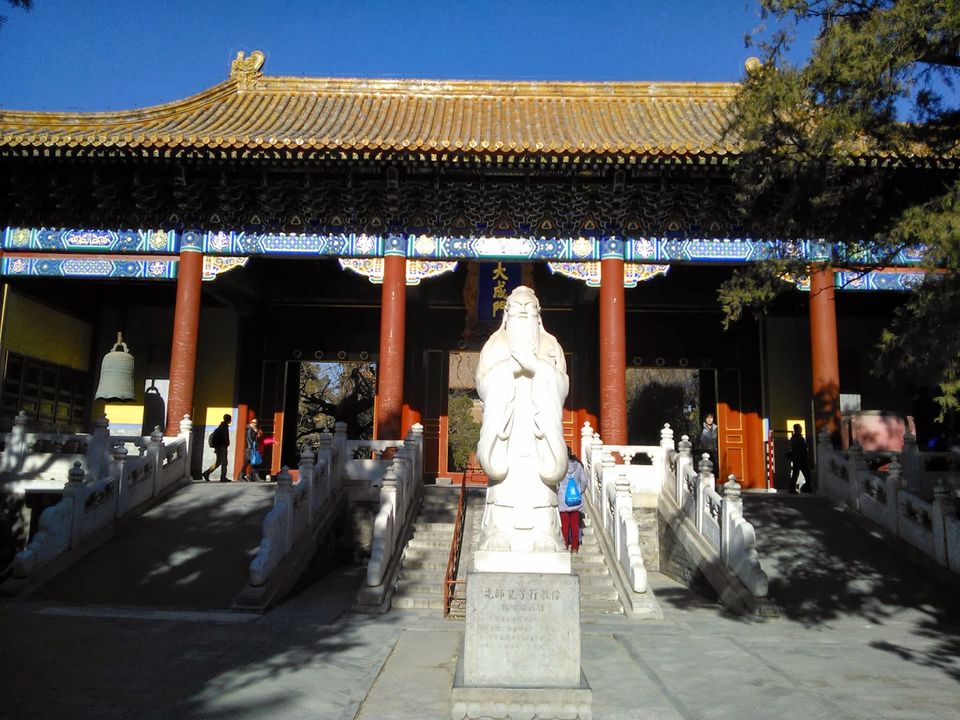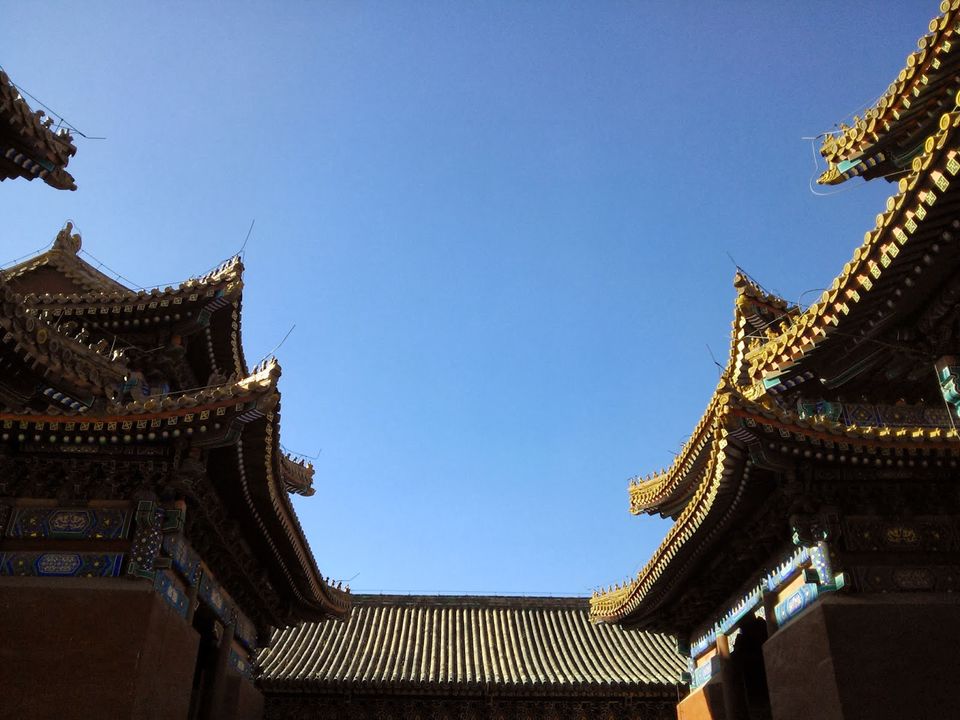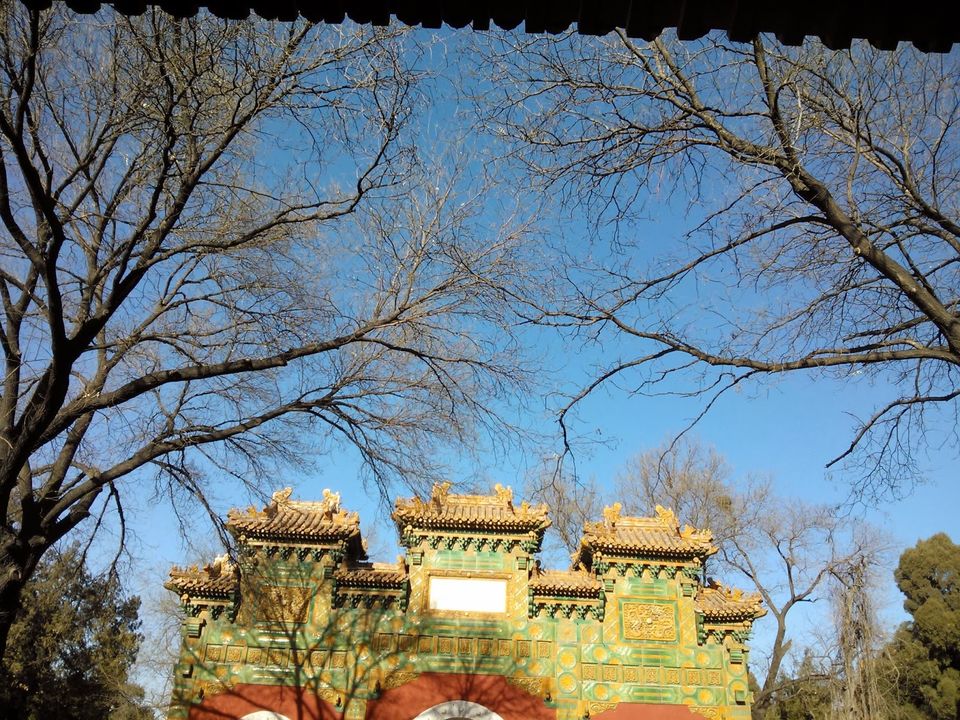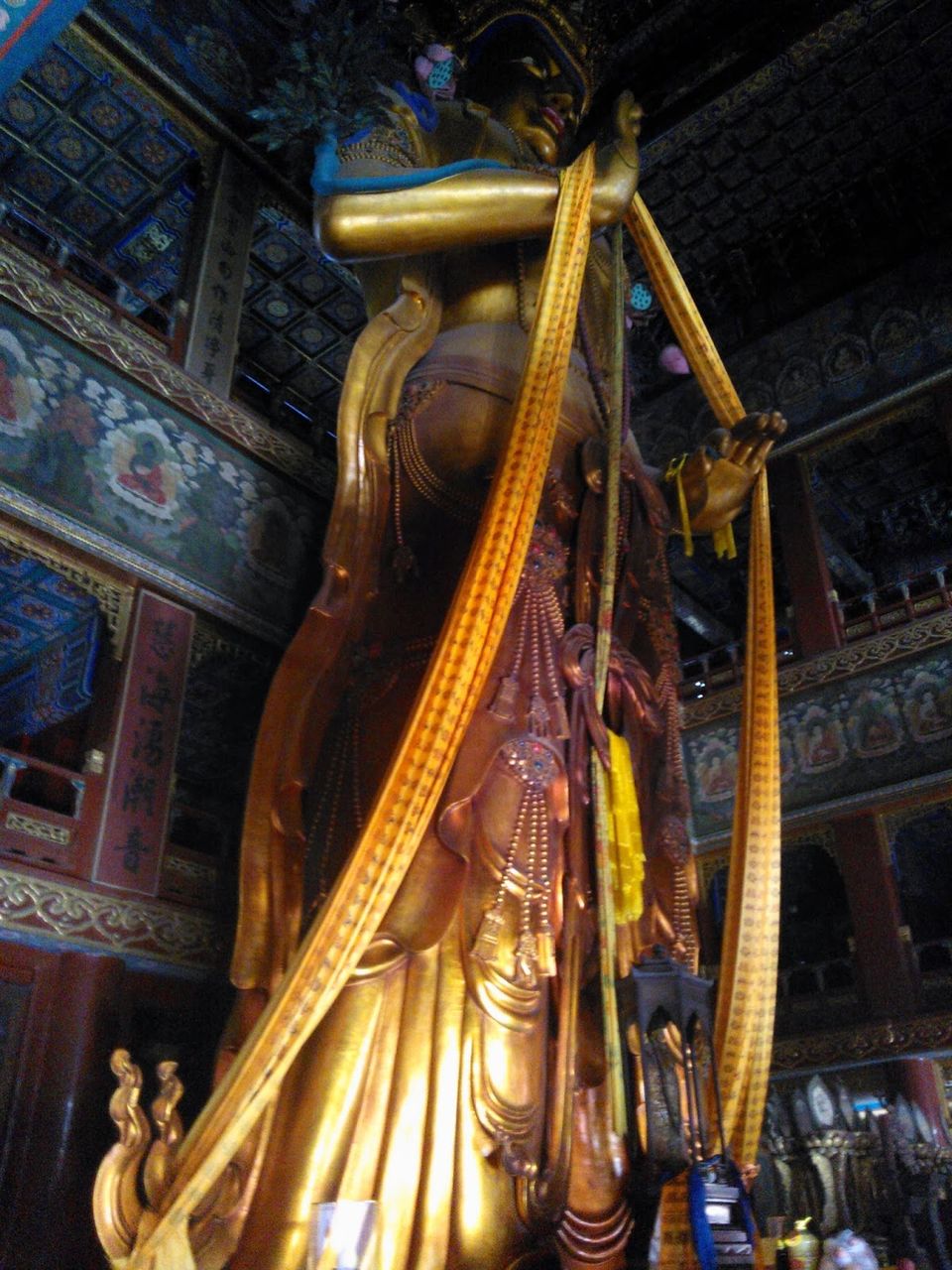 My trip to Middle-Kingdom was unexpected to say the least. With one backing out due to exams, other unwell, I got 'tripped'. Not venturing into the mundane work aspects, lets fast forward to the great China tour. Like any rockstar tour, it was multi-city tour – starting from
Qingdao
(close to South Korea) then heading all the way to the top – Inner
Mongolia
and finally to
Beijing
.
Rewinding to Day 1, I arrived in Beijing Airport, perhaps the largest port in Asia. All was well, except that my baggage did not come. Not knowing that baggage for transfer passengers comes last and Beijing bound comes first, I waited and waited. Compared to fellow passenger, who left his luggage to catch the next flight, I patiently waited since my connecting flight was in evening only.
In the meantime my inbuilt buzzer also rang, indicating lack of food in tummy. Finding decent vegetarian food in China is quite a task. In the absence of Red Dot and Green Dot on foodstuffs, I didn't dare to try anything new. By the time I boarded the flight and started for Qingdao, my tummy started playing the same melancholic tune, which would continue until I reached Beijing after 3 days.
Air China food was exceptionally bad and not taking any chance, given the pure vegetarian nature, I opted for the safest option – KFC French Fries. While the fries mellowed down the rumble but the pitch soon rose again. Knowing pretty well that finding vegetarian meal in any part of China would be nothing short of miracle, I desperately searched the buffet dinner organized by the hotel, where I stayed. Finding plain rice amidst the floating and boiling animals was indeed like water in the desert. The waiters and Chef were indeed aghast when they saw me holding the dinner plate without any animal part in it.
Day 2 had a far better beginning with a decent breakfast which boasted of flakes and fruits. I did not do my homework for this trip. I forgot that forks are not used in China and instead chopsticks are used for eating. I got a bitter reminder during lunch when there were two sticks besides the plate…and I went like oh-no!! But thankfully, they served soup also…so made the most of that spoon :p
Second leg of trip began fairly early as we headed to Inner Mongolia.
Inner Mongolia - desert area – December - below freezing point.
It was with this hype, I started dreaming of feeling snow falling on my head or even make a snow man. Though upon reaching, the pilot did say that temperature was -3, but it hardly felt like a sub-zero weather. With Sun shimmering and sans chilly wind even at -8 degrees, all my dreams went kaput!!
Decent vegetarian meal remained a distant dream and I had to be content with fruits and vegetables. It was under these conditions that I fell in love with Broccoli. Getting fried rice was the other good meal that I chanced upon during these 2 days. Potato juice was exceptionally bad though pure corn juice was awesome. The only other new thing that I tried in Hohhot was the Hot-Pot. Boiling soup kinda thing, wherein u put the raw vegetables and let it boil. After some time u take it out and mix with sauce and eat. Not knowing how to handle chop-sticks can be a nightmare. Thankfully, I got knife and fork, so I was atleast able to eat my vegetables and fruits without much discomfort.
Fast-forwarding to Beijing. I hoped to the see the Great Wall and I had 2 days to see it. But call it bad timing or laziness, it didn't work out. Till the time I reached Beijing, I had no idea where I am going to stay. I only knew a guy, who lived behind our house and was now working in an Indian restaurant – Ganges in Beijing. Thankfully, he picked up my call and I went straight to meet him. In comparison to other compatriots who just ignore you, this guy was extremely polite and welcoming. So after having first decent meal (that too, Indian meal) in days, I kept the luggage in the restaurant itself and went about exploring the city.
Not knowing the city at all and English map not helping much, I took a cab to the Forbidden City. It was a Saturday, so more crowd than usual. I visited the annex to the forbidden city, which also looked quite good. Seeing the huge ticket line for main enclosure of Forbidden City, I chucked the idea and instead went to the opposite side to Tiananmen Square. In China, its easy to find out who is a thug and who is trying to fool you. In China, normally people hardly speak in English and its even rare to see them take the initiative and offer help..that too in English. So, when few people started approaching me after every 10 minutes with big friendly smile and offering a drink, I knew something was fishy.
Best way to explore an unknown city is by walking. I too walked and wandered. Walking was indeed a pleasure albeit the nuisance thugs as the roads were super clean and motorists behaving at signals. As I walked, I stumbled upon the big market street – Wangjuming Street. It was a lovely shopping street with all the big brands lighting up the dark evening with flea market tucked inbetween somewhere. Also at the end of market was the wonderful night food street - a street full of snack items. Before you start thinking of finger fries and burgers, let me clarify that we are talking about China and snacks could only refer to fried creatures. So from snakes to worms, scorpions to cockroaches, all were dangling by the stick taken out from fire ready to be consumed.
Going home was a bit of an issue. Taxi drivers in China, like their Indian counterpart, try to loot away the tourists. Since I came by taxi with a meter, I had a fair idea as to how much to pay. Thus, after saying no to several taxis, finally one agreed and I reached back to Ganges to have my Indian meal.
Final day in China started at well past 10 am with awesome Paranthas for breakfast. After that it was back to Beijing exploration. With only half day to spend, I chose nearby places and instead of taxi, I decided to take metro. But with no English signboards, I had to just walk with the hope of stumbling upon a metro station. Assuming Chinese may not be of much help, I presumed a foreigner would be more aware and more approachable. I did ask a foreigner. However, to my luck, he himself was looking for a metro station.
Thereafter we together searched for metro and eventually found also. At RMB 2 per ride, it was a very good option compared to the taxis. Though that foreign guy was heading for some other spot, but when he heard of Confucius Temple and Lama Temple, he changed his plan and joined me. So, the trip was not lonely thereafter. Both the temples were opposite to each other and both were extremely quiet and serene, far away from the usual rush of Beijing spots. While Confucius Temple was a simple affair, which was more about the life and times of Confucius, Lama Temple on the contrary was one of the very few religious places in Beijing. It was a usual Buddhist Temple, which adorned Buddhas of various shapes and sizes. As we went in deeper into the temple, the size of the Buddha kept on increasing with the main statue of Buddha measuring 28 meters carved out of single Sandalwood tree. It is astonishing that this towering figure is still unknown to many.
Since time was running out, I had to head back. Though I had to humbly decline a rare 'pure vegetarian' lunch at a nearby restaurant, but I was more than happy to share a hot mint tea and few fruits with that co-tourist.
The trip too ended soon after. It was a quite an experience to venture into a land alone where you cannot understand their dialect, though the place was very much like
India
with a huge population and similar habits.
Only regret – No Great Wall