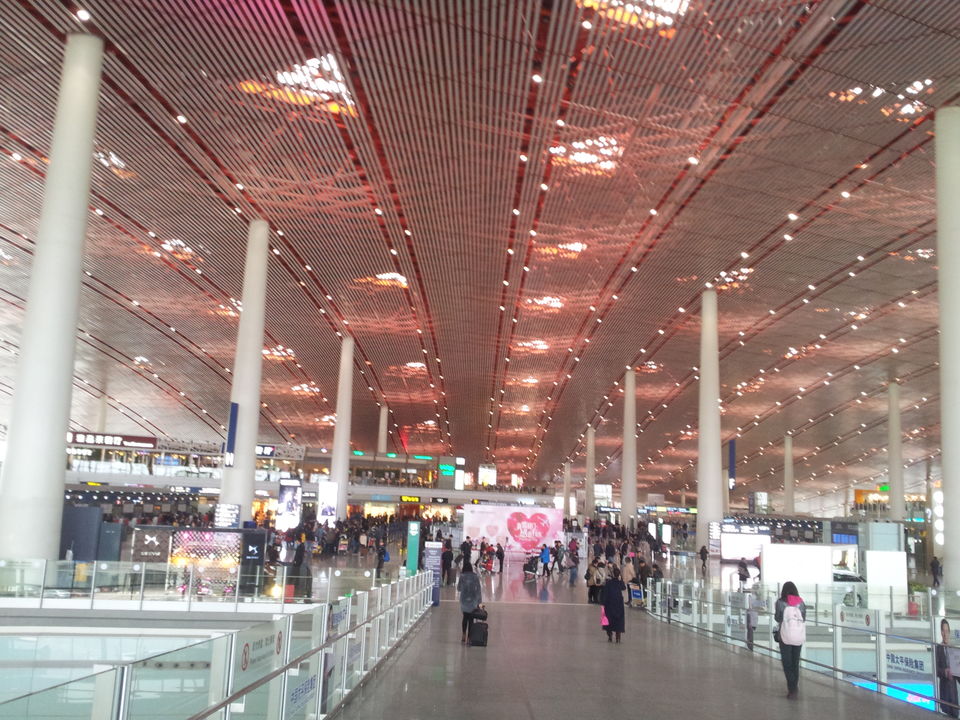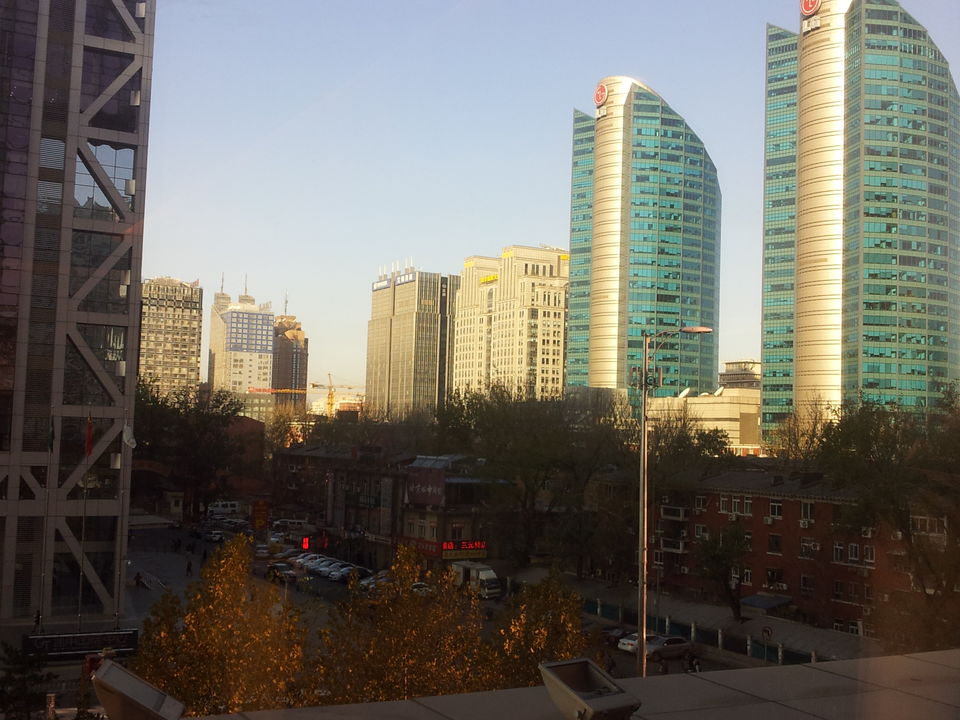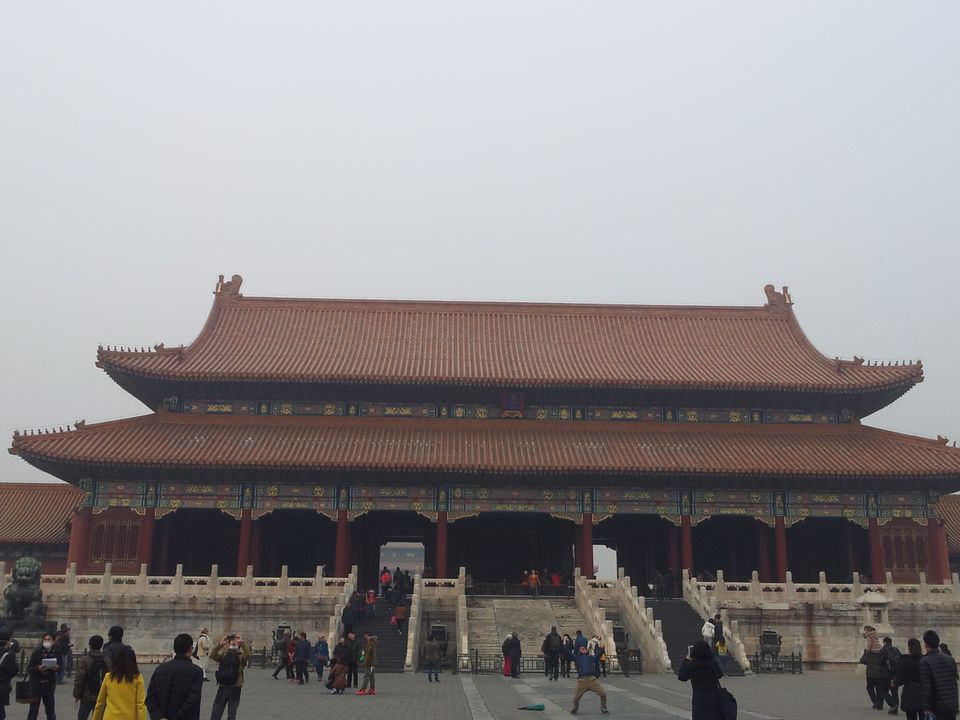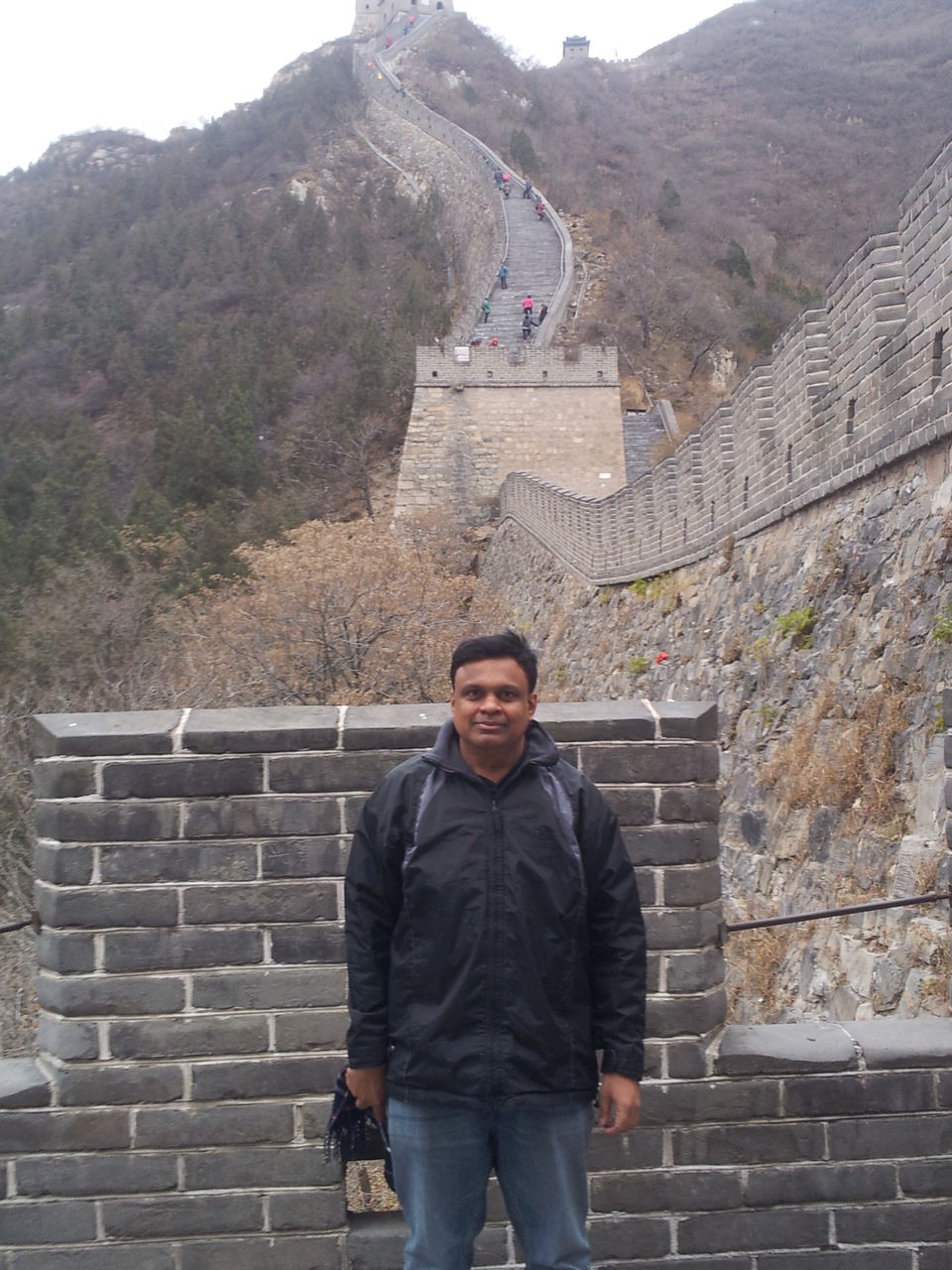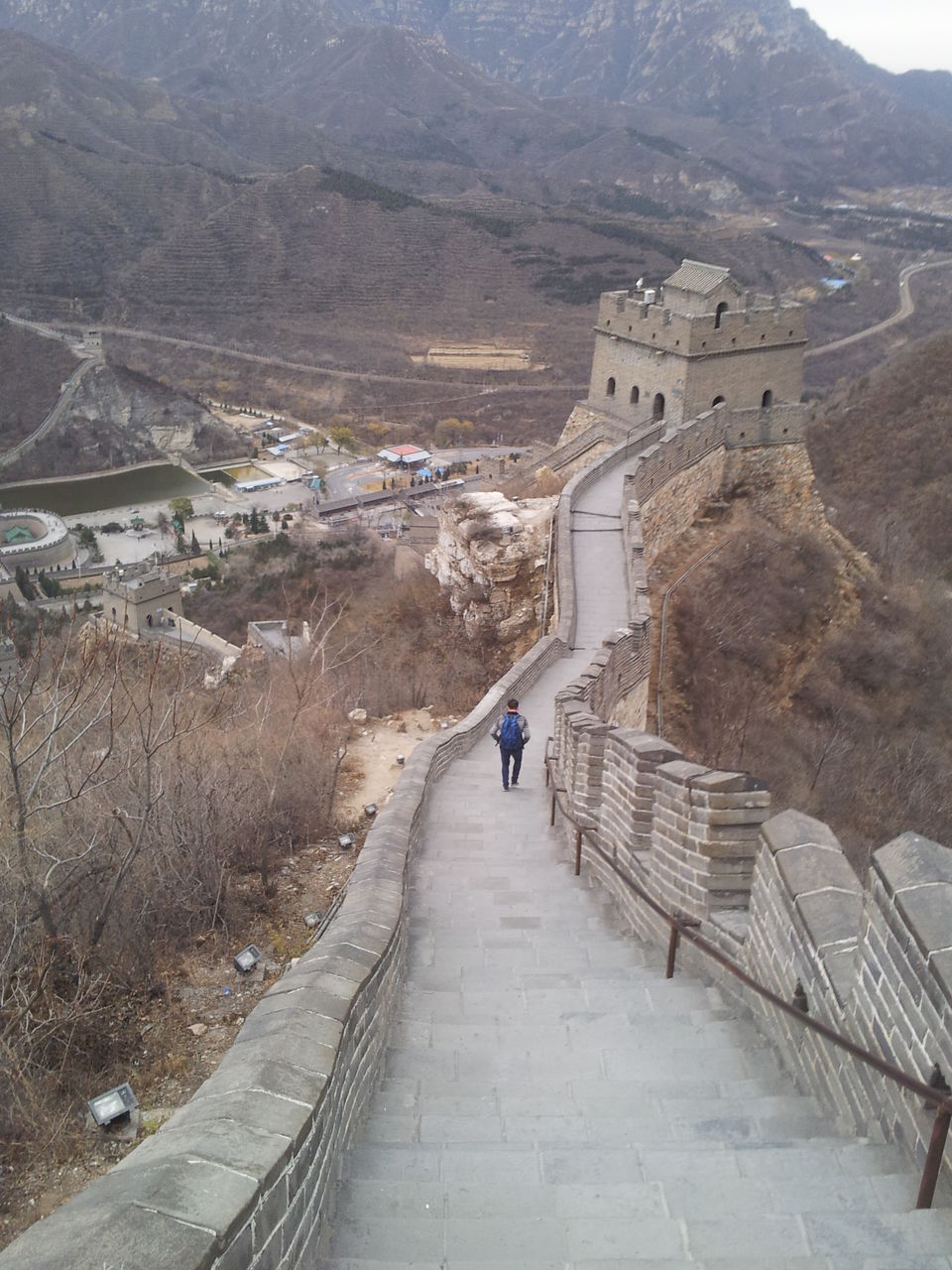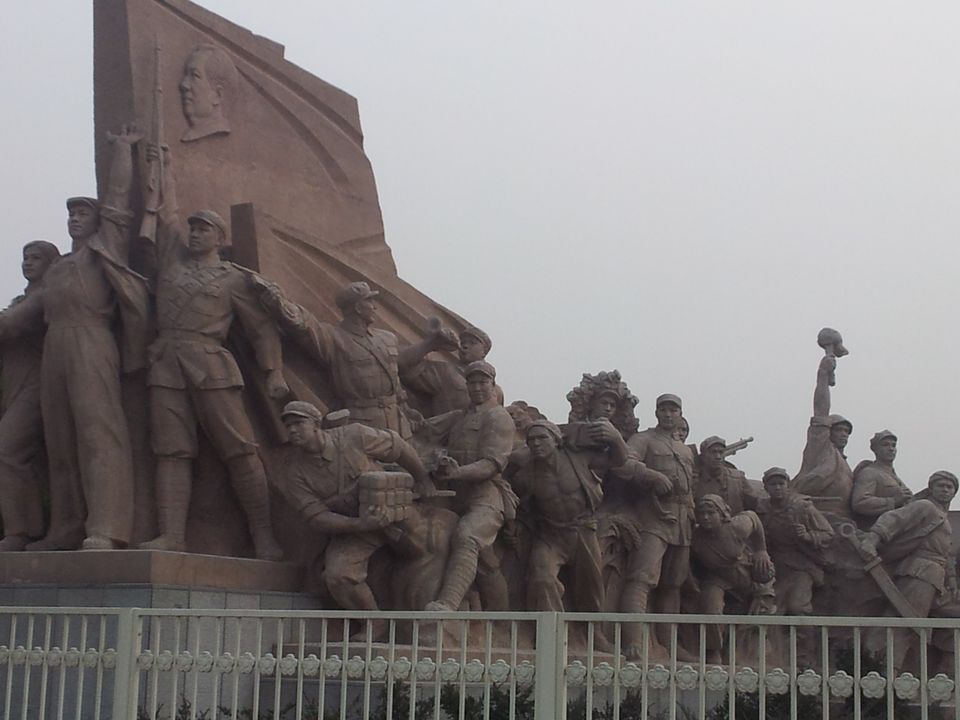 When an opportunity came my way for a short business trip to China, I did not lose a moment to say "YES" I will travel. I wanted to explore this mystical land and experience for myself what China has in store for me especially after hearing not so good reviews about this country, from my friends.
This trip did shatter lot of myths and perceptions about this great country. The Chinese are not so friendly with Indians; are very reserved; they cannot speak English and you will have to use sign language; the cuisine is unpalatable so carry some food stuff from India if you don't wish to starve and so on.
My first touch point was the Immigration folks at the Beijing Airport. I could not believe my eyes when I cleared the immigration process in just 10 seconds flat with no questions asked!! This is unbelievable given the "not so friendly" status with our neighbor. The Beijing airport almost resembled 2 or 3 huge football stadia in size. I had never seen such a massive airport before although there are claims from most other airports being the largest etc. In comparison the Hong Kong airport looked like a miniature self (I had taken my flight to Beijing via Hong Kong).
Although a Communist country I never felt I was deprived of any capitalistic pleasures at Beijing. It was almost like any American mega city in terms of infrastructure. In Bangalore we see every signboard to have the name inscribed in the local language besides the English name but here every foreign brand had no special Chinese appendage….only English. However I did face some challenge in communicating with the sales girls, since most of them could not speak in English although they made every effort to be understood. Also remember to bargain hard when you deal with street side vendors. If you can get 3 scarves for RMB 100, you can also get 12 for the same price and I paid a heavy price for not knowing the bargaining skills. The local currency is Chinese Yuan or RMB and 10 Indian Rupees = 1 RMB. Even if you convert for every transaction, you will find most of the services or goods cheaper in China. I had a good Chinese foot and back massage at one of the shopping malls. It was very relaxing and the masseurs kept me busy with lot of questions about India.
My real and actual interaction with my neighbors happened at the workshop, which I was supposed to deliver. It's true that they take time to open up but after they reach some comfort level they are extremely friendly folks and love to enliven the environment. I asked some of them about their perception about India and the Indians. In jest, I was told that in their "Know the Culture" session conducted on India, they were educated about the Indian Stretchable Time or our penchant to be not so punctual. The famous Indian head nod wherein a shake from left to right, that could mean "No", is in fact a "Yes" and so on. But they have huge respect for Indians who are assumed to be smart; they love our Bollywood movies (3 Idiots was apparently a huge hit in China) and ofcourse our cuisine.
The next day I planned a trip with my Irish colleague to Tiananmen Square and Forbidden City. Both were located about 5 kms from the Hotel but it took us 30 minutes to reach there due to heavy traffic. Beijing is known for its heavy traffic and even during non peak hours, the traffic is still bad. It was freezing cold even at 2pm in the afternoon and the sky was murky with heavy smog. The pollution level at Beijing is perhaps the highest in China. We made a quick dash from the Square to the Forbidden City, which is a real huge place. It normally takes about 2 to 3 hours to cover the entire place but I planned to spend just an hour since we had also planned to visit the Temple of Heaven thereafter. I have nothing much to describe about the Forbidden City except that it is really really huge. The Temple of Heaven had closed down by the time we reached there at 4pm. We were allowed to see the gardens adjoining the Temple. The journey using sub way was very interesting. The ticket price is subsidized by the Government and it's the cheapest form of transport at Beijing, I did not see many public buses but they do have 3 wheeled cabs just like our autos, which are less polluting. You need to bargain with these auto drivers and most of them do not understand English except for the numbers. Every sign on the roadside, on the sub way or at tourist sites, is mentioned in English and hence I had absolutely no difficulty whatsoever. The staff and even the guards at these tourist sites understand English and are always available to guide if you are having any difficulty.
Next day, I set out for the Great Wall of China on the Badaling side. An English speaking guide accompanied me during the trip, who was well informed about India and Indian politics. Since I had a flight to catch in the afternoon, I planned for this trip very early in the morning. I reached the site at 8am when there were hardly any tourists. In China, I could hardly find an Indian tourist or even Western tourists except for those local to China or the Japanese and Koreans. Maybe this was not the right season for other tourists. When handed over the camera to shoot pictures, they are more than happy to help until the best snap is shot, while the ladies in the background keep encouraging them amidst giggles. This was my experience throughout my journey in China. The steps to the Great Wall are steep and it really saps your energy, while reaching the top. Once at the top you feel as if you are on top of the world. Avoid shopping in the vicinity as they charge really exorbitantly for their goods. After climbing for about 1 hour I started to descend which is much more tougher. One of the funny things I observed in China is that, shopping has to be included in the tour package else it is very expensive without one. It does not matter whether one shops or not but they make it a point to stop at atleast 2 shopping plazas owned by the Government. I was taken to a Jade factory where they make exquisite material from this rare stone. I had no intention of buying anything here but was all attentive to the guide at the store, who explained the entire process to me very meticulously. I finally had to stop and request the driver to take me to the Airport as I was getting delayed.
It was time for me to say Goodbye to China, a country that was shrouded in mystery. Lot of myths and perceptions were busted thanks to this short trip, about the people, their attitude towards Indians, the food etc. Our culture is so similar i.e. we are family oriented people yet we differ on one thing….our love for our language, You will rarely find 2 Chinese converse in English although they may know the language, In India it has become a fashion of sorts to speak only English while ignoring our local language or even our mother tongue. English is now taught even at Primary school level in China but seems they do not speak this language at home unlike us Indians. Also they are very proud of their country; keep their city clean ; they have excellent traffic sense. Although it is the most populous country in the world I rarely saw a large crowd except at tourist spots. They also have 2 and 3 wheelers but rarely crowd the city roads and make a mess out of the traffic. The infrastructure is something, I was really bowled over…be it the roads, the flyovers, the sub way system. If you close your eyes and land at Beijing city directly, you may think you are in Chicago except for few Chinese signs along the roadside. The Beijing skyline is just awesome. The office and residence buildings stand next to each other. Since I visited the city in autumn I could not gauge the greenery but I could see lot of trees and vegetation within the city limits.
I was hoping that one day we work together as good and friendly neighbors. With this thought I took my flight back home to India via Hong Kong. I must visit this great country once again, to explore more of this mystical land.
Yours Truly,
Arvind Kamath
Bangalore