This whole trip had so many amazing moments and I need to give you the complete details and it will be difficult to stuff it into a single article. So I'm making it into three parts- Beijing Chapter , Shanghai Chapter and Hong Kong Chapter.
Cost per head- 150000 inr per head (includes visa, flight accommodation, food and travel)
Number of Days- 11 days
Generally people have a very wrong image about China. We think China is crowded, polluted, developing and too strict. It is all a false propaganda by the western media. When we reached there it was full of surprises. It was far more developed than USA.
DAY 0: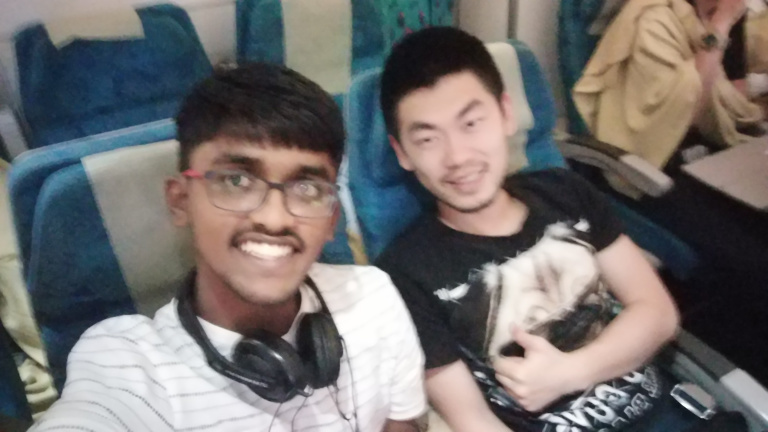 The flight from Chennai to Beijing departed by 11 am. Chennai to Colombo flight was a brief one and before we landed in Colombo we got accustomed to say Ayu Bhuvan ( greetings in Sinhalese). The Colombo Airport was small and neat but the security personnel were rude and inefficient. I have no clue why they were again screening the transit passengers. By 2 pm we started from Colombo to Beijing. It was a really long flight and luckily I had an amazing co-passenger Kevin,a businessman who came to chennai for a conference. Actually we struck up a conversation while waiting for the lavatory. He helped me with things I shouldn't miss out in China. Then we digressed into discussing the differences in beauty standards in our countries, business opportunities, and geopolitics.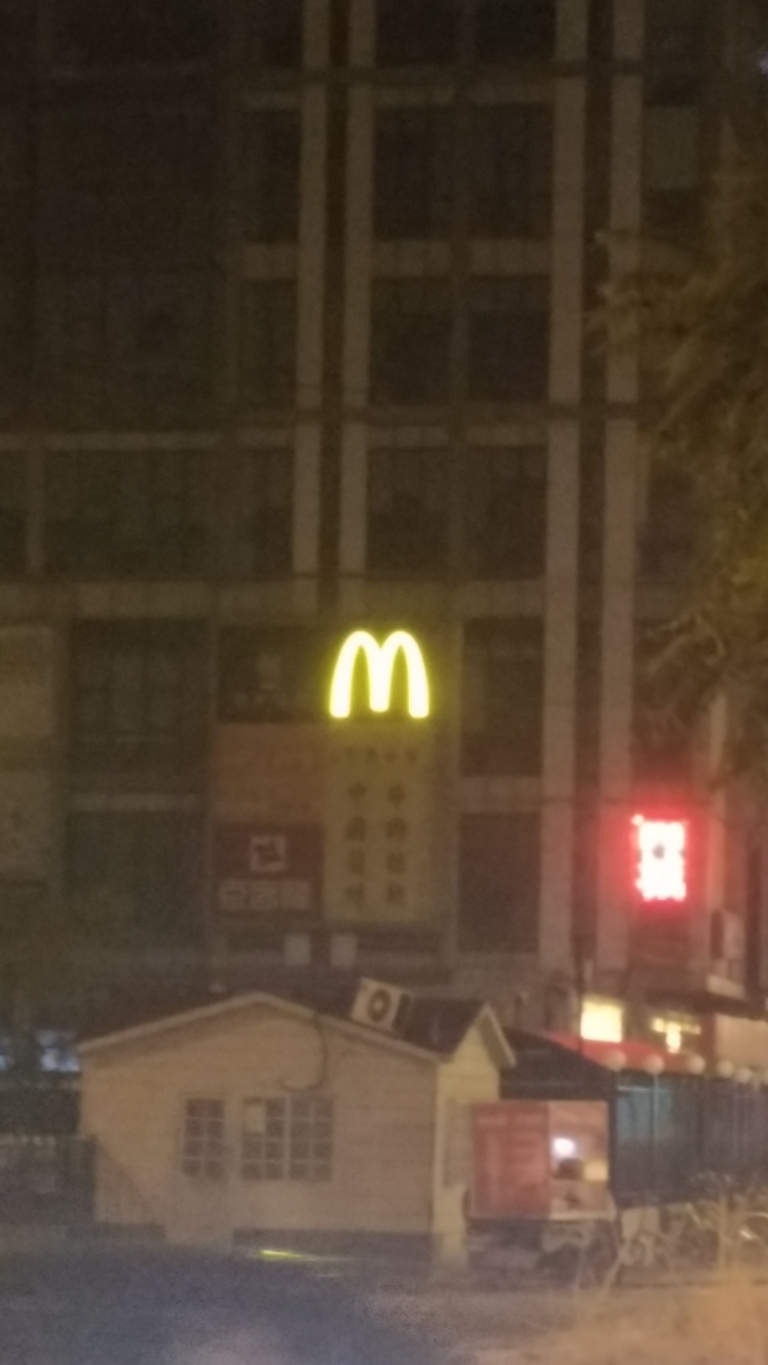 In no time we landed in Beijing and we saw few North Koreans in the flight wear a very formal attire and badges of their supreme leader.We landed at 11 pm local time. Our guide Amy picked us up from the airport and checked us into Xing Zhenjhu Hotel. It was past midnight and we didn't have our dinner yet.So my brother and I took to the street in search of food. No English anywhere. Not even sign boards.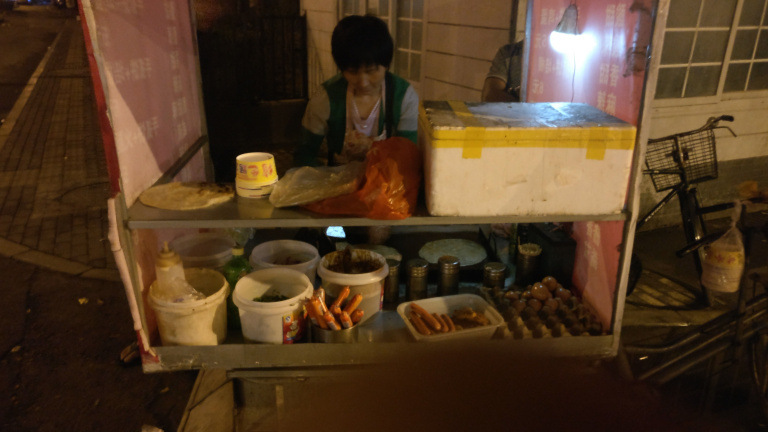 At a distance we saw the Golden Arches. At that point it literally felt like freedom. Running as fast as I could only to find it closed. At last found a street shop and ate something like a Burrito may be. I didn't know it's name but it was delicious.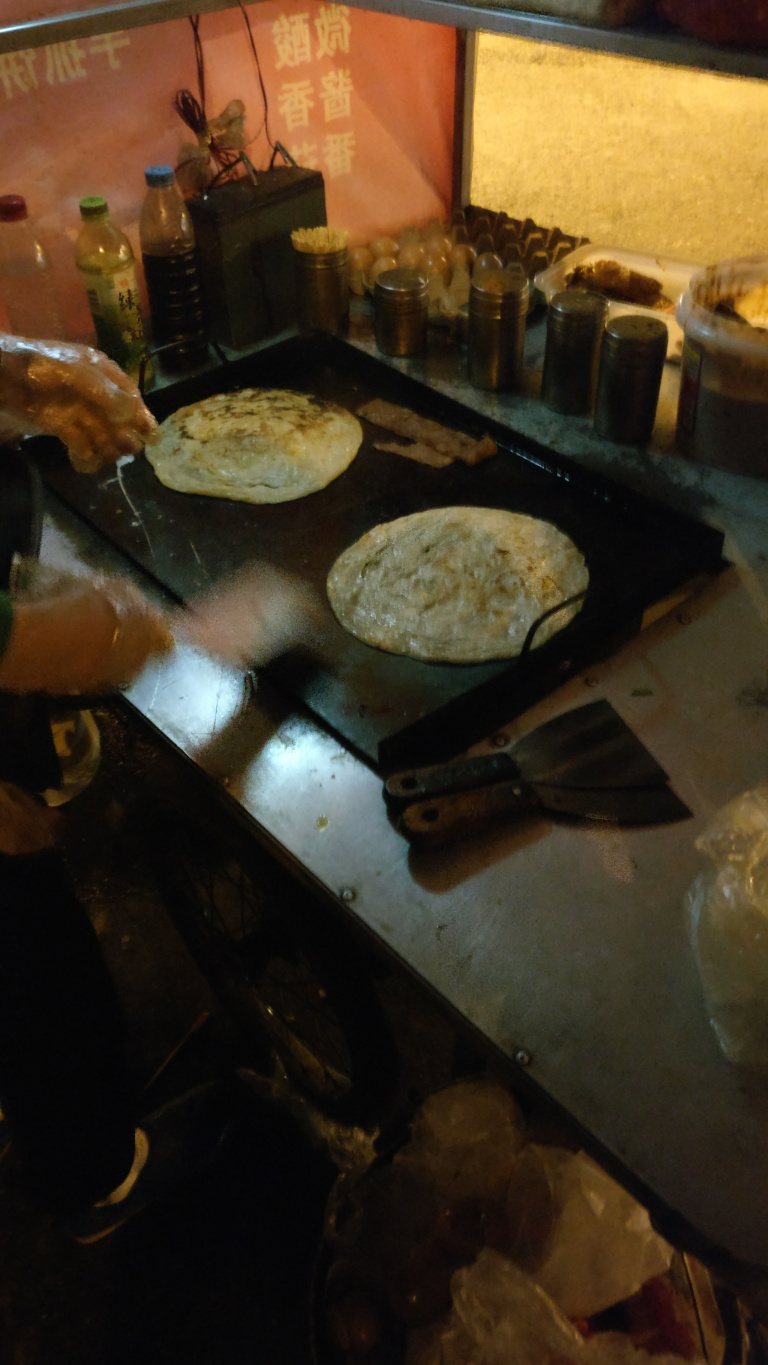 Day 1: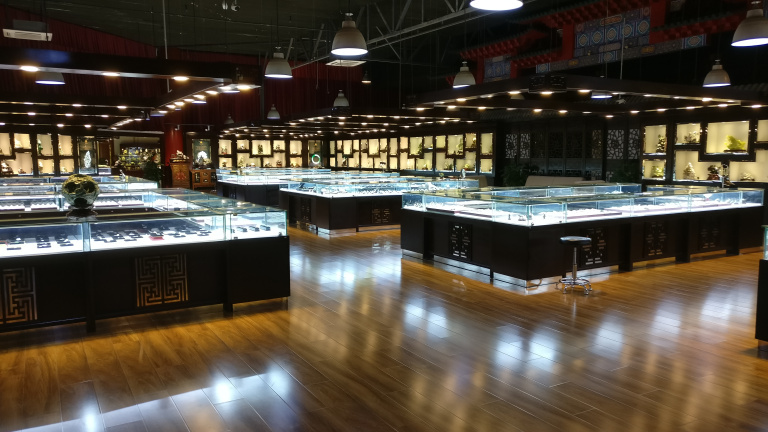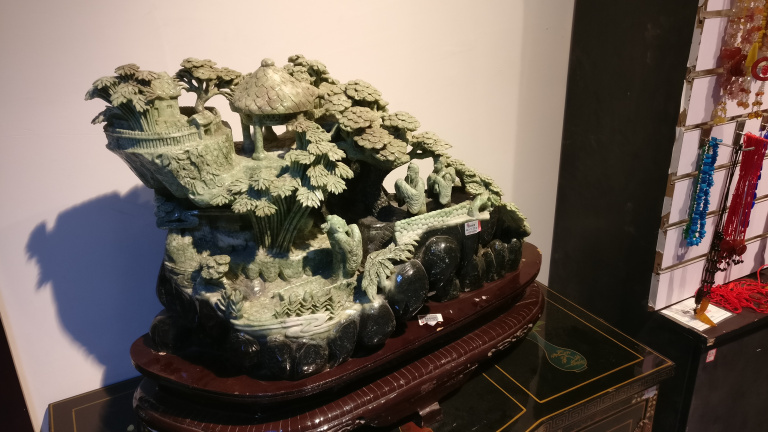 The breakfast at the Hotel was a disaster. There is a peculiar spice that they add to their food that gives an odour we Indians are not familiar with. So most of the dishes were not appetising. Somehow I managed to fill my tummy with the scrambled eggs and milk.Great Wall of China is a 3500 km long wall that was used to keep off the invading Mongols in the North. It was built in two phases. one was around 200 AD and the second was a more recent one by the Ming Dynasty in the 1600s. While our guide was busy giving the historic details of Great Wall we went to the Jade Factory run by the government. Chinese people are very fond of Jade and it is very expensive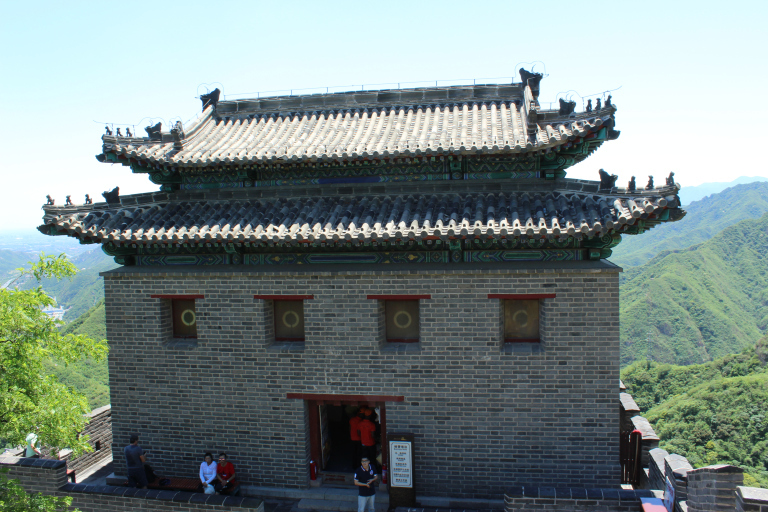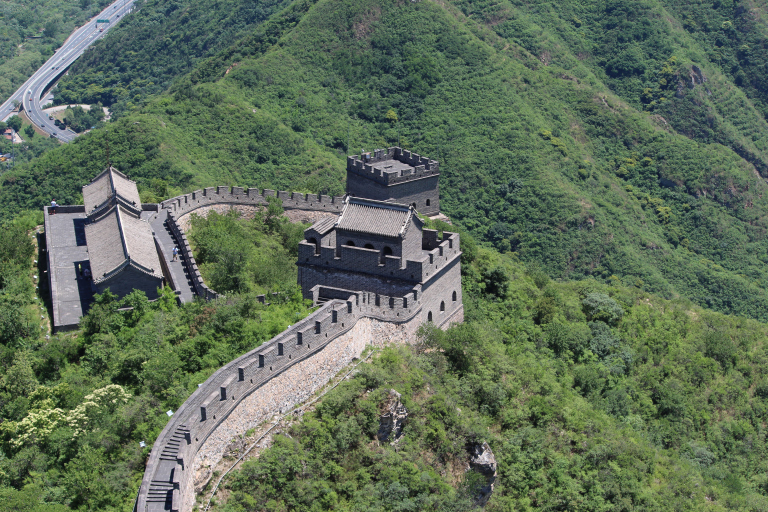 The people at the Jade factory told a myth exists that there is a dragon called pishu. It feeds of Gold and Silver and it keeps it in it's tummy to eternity. Having a Pishu made of Jade in front of our work place bring wealth and prosperity as Pishu will eat all the gold and silver from outside. On enquiring we found that Gold is more expensive in China because of the taxation to avoid dollar outflow. On reaching Great Wall we thought it would be easy to climb to the top but most people didn't even make it to the one third height. My brother and I with all our energy reached the top and the view was amazing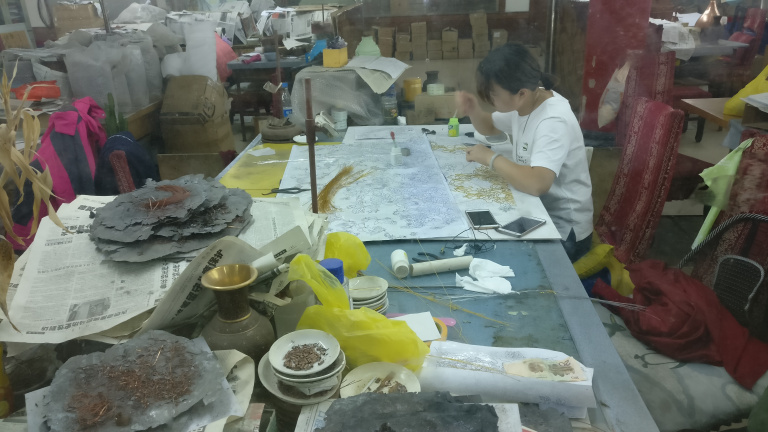 Being totally exhausted we could barely come down. So we started sliding on the railings and it was fun. Chinese people are so friendly towards Indians and they respect us. Had our policy makers been more prudent we could be enjoying the high standards of living like them. Can't help digressing. I'll keep my whining confined to my other post. So after getting down we had our lunch and visited the porcelain factory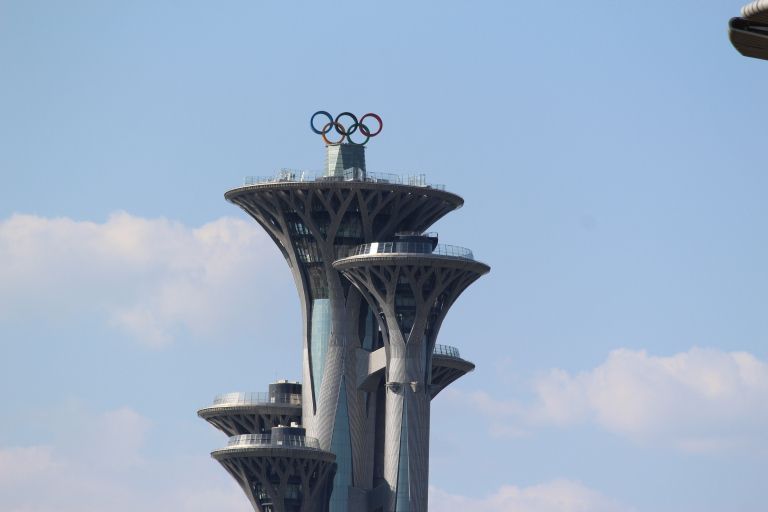 Then we went to the Olympic Village built for the 2008 Olympics. Still it looks good as new. The Chinese people are very fond of Indians because of their addiction to Bollywood and they are proud to take picture with us. Often we come across people who would want to take picture with us and try to communicate with sign language.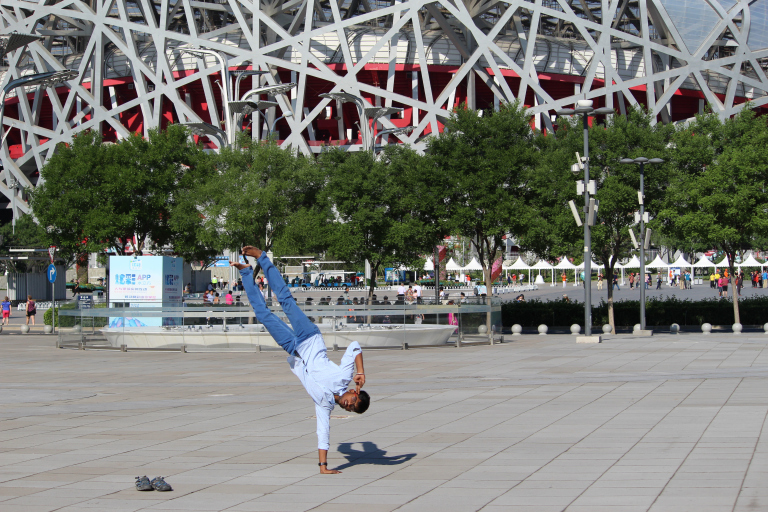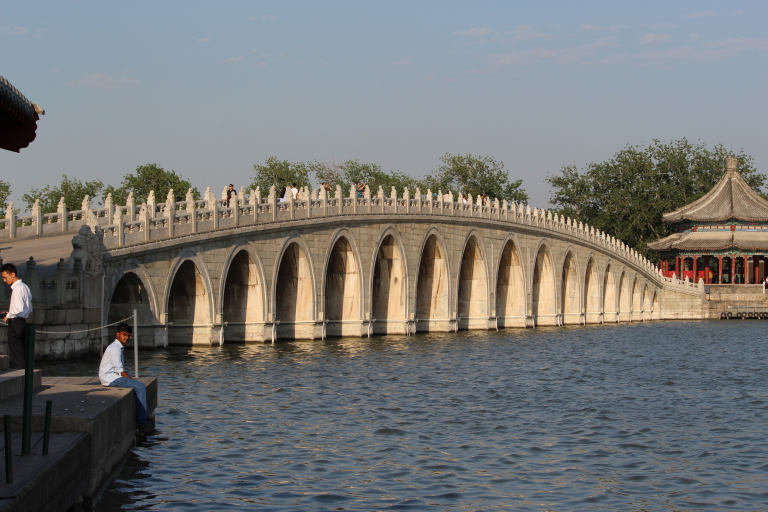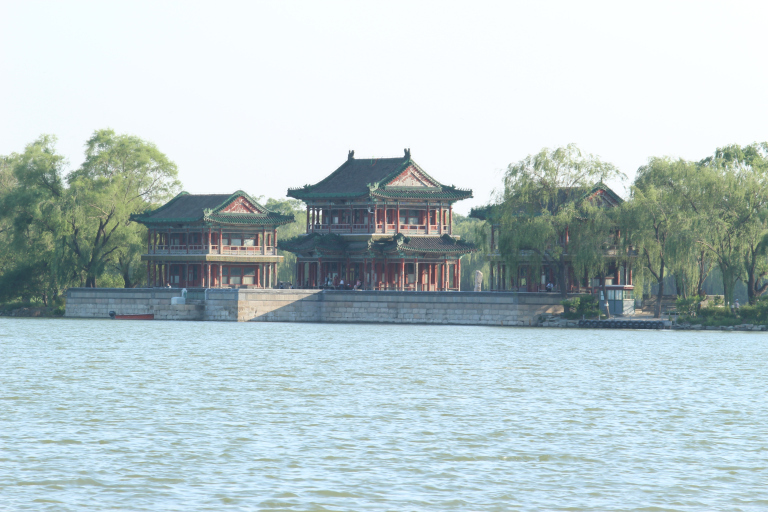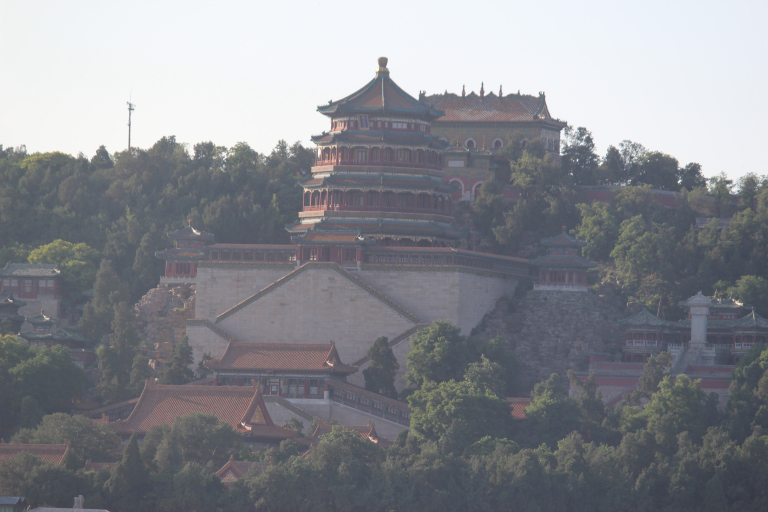 The bird's nest stadium is entirely made with steel. More steel was used making it than any other building in the world. The sun sets only by 7.30 so we had a lot of daylight to roam around. Next we went to the Summer palace where the royal family spend their summer. Most of the palaces were connected by a network of moats as the royal family was fond of travelling by small boats.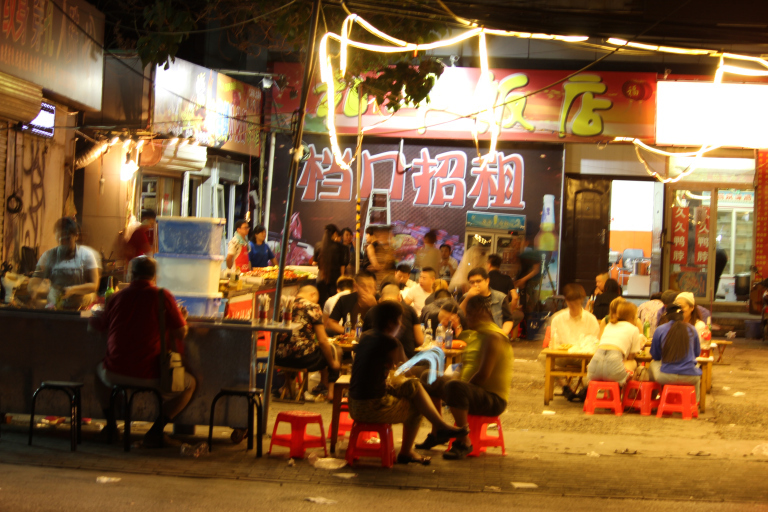 The summer palace is spread out around a lake and there was a temple where tourists were not allowed. We had our dinner by 7.30 pm with the sun still shining bright. By 10 pm my brother and I sneaked out of our hotel and explored the streets on our own. Cost of living in China was very reasonable.But the lack of English and Internet still was spoiling our experience. They use Baidu and everything is in Chinese.
There were many open barbecues out on the street and people gather and spend time. This goes on till 3 in the morning. And the sad thing is sun comes up by 4.30 in the morning. Even in the remotest street there was a camera watching us and public restrooms were plenty. When you come to China, brace yourselves for some heavy PDA. At times it goes to weird extents.
Day 2
After putting up with the same boring breakfast we went to the Temple of Heaven where the royal family organise prayers and sacrifices. The Ancient Chinese rituals were weird. It involves burning a young calf alive and taking its ashes and reciting for three days and then music and dance. The marvellous thing about the Temple of Heaven is that no nails were used in building the structure. Just wood and some interlocking mechanism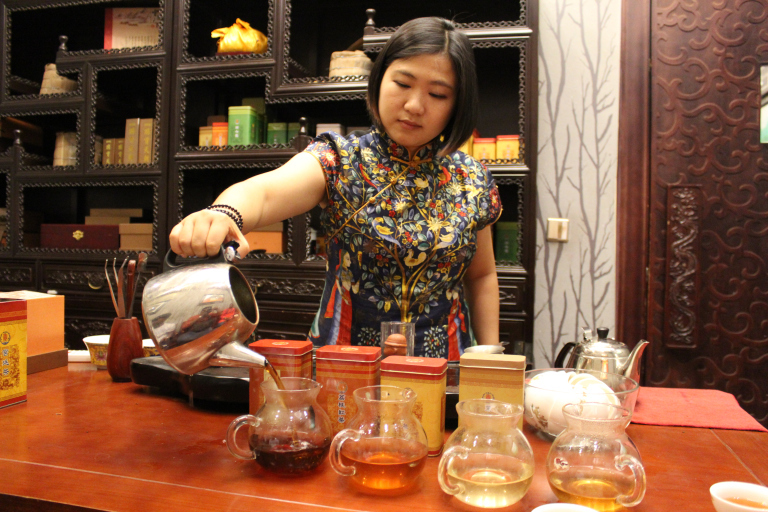 It was surrounded by many acres of garden where people gather for recreation like dancing, playing cards etc. Then at the National Tea Factory we had a tea ceremony where we tasted different varieties of teas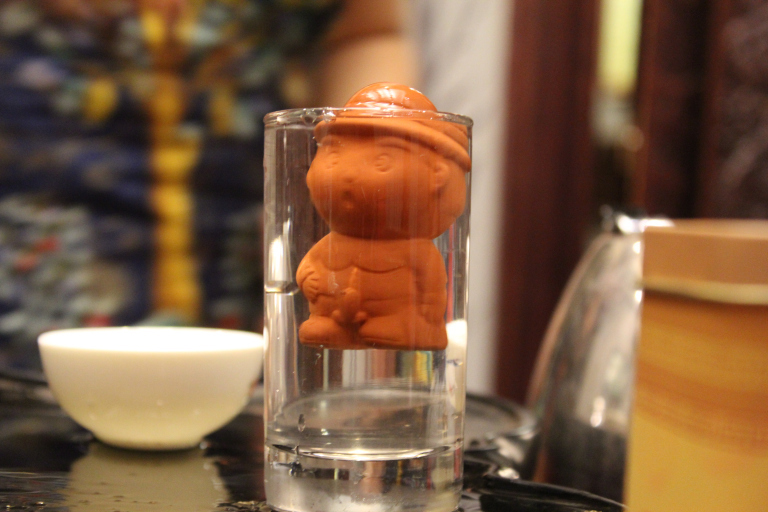 It is true about the superstitions in China. Every nook and corner is filled with something that involves luck. At the tea ceremony they had a toy called tea pee boy. when hot water is poured on it he pees. And it is considered lucky if it falls on us.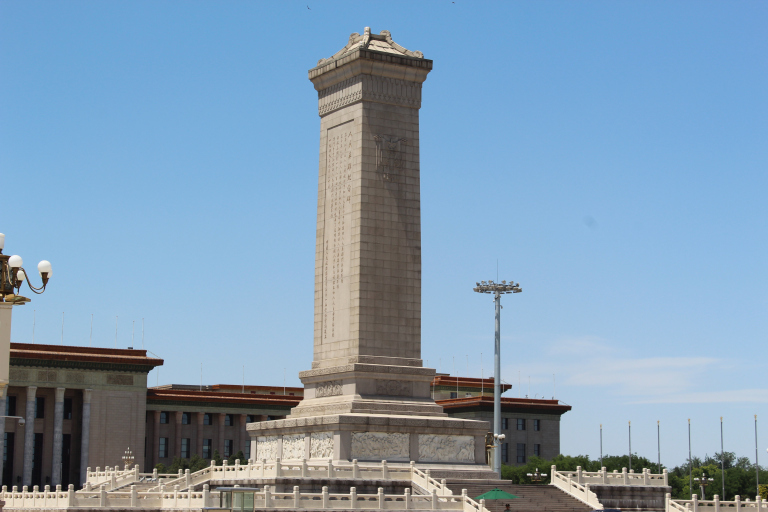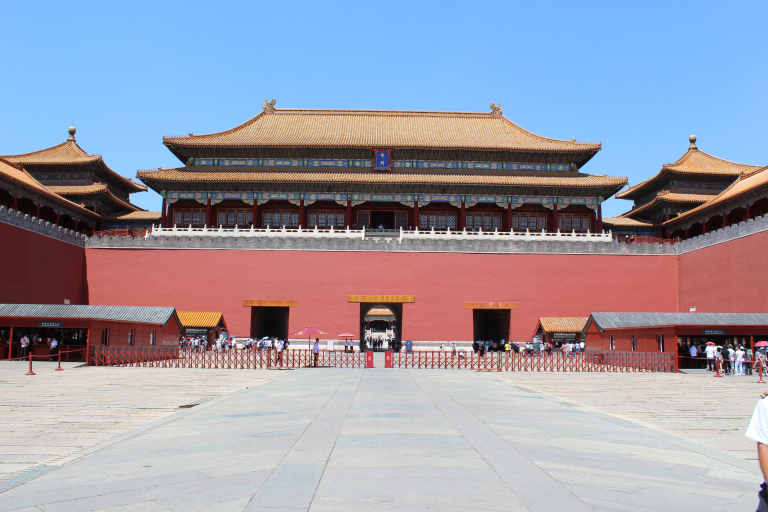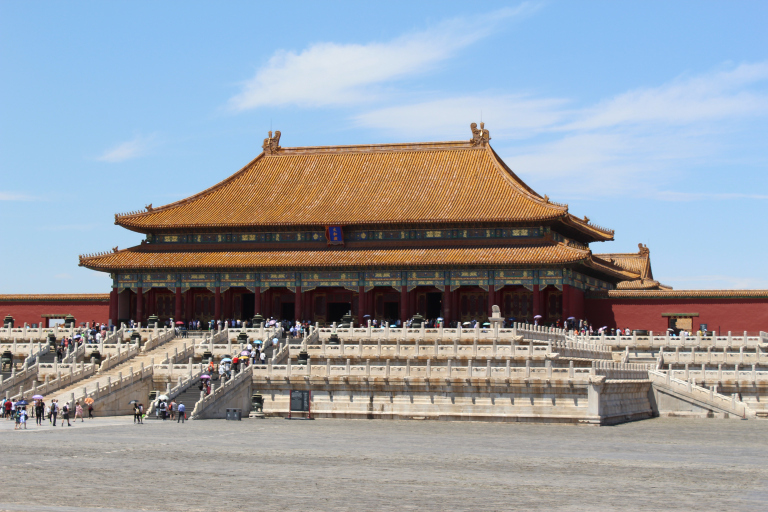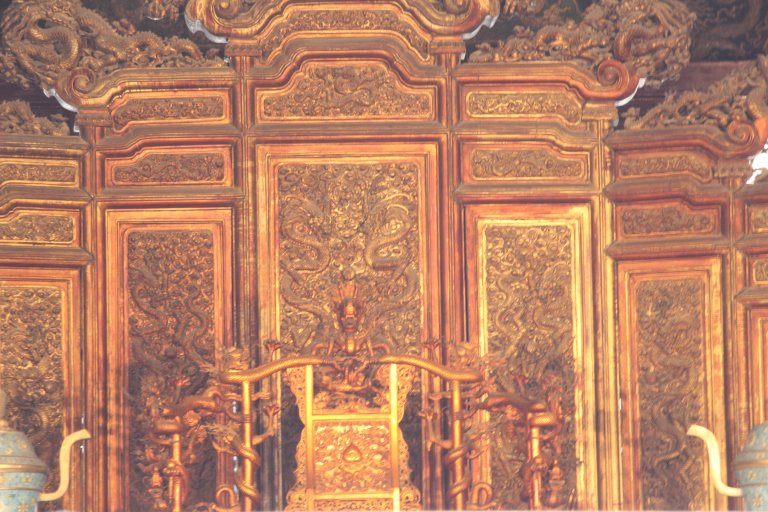 After a nice Indian lunch we went to the historic Tianmen square. There was heavy security in that place. That was the place where 1000s of students protested against the government demanding democracy and were ruthlessly killed. But that almost seems justified given the success of their communist government and the failure of the so called free market capitalism to catch up with China.The Forbidden City was the place of residence of the Royal family where outsiders were not allowed till 1925. Until then nobody knew what was inside. It was concentric rectangular walls with increasing degrees of importance with the courthouse of the royal family being the centre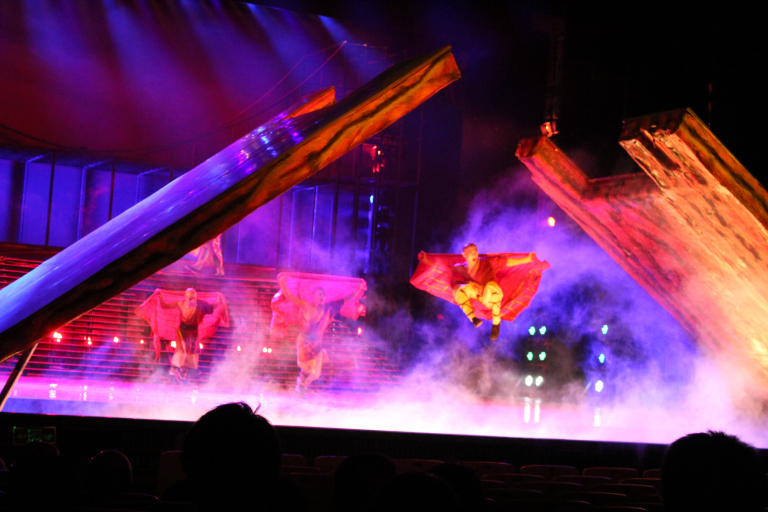 The throne of the Emperor was very simple and not ornate. After spending good time there we went to the Red Theatre to watch a play called Kung Fu. It was a story of a boy who joins shaolin temple and finds enlightenment. It is one place I would recommend not to miss in Beijing. I was a perfect blend of music, martial arts and visual art.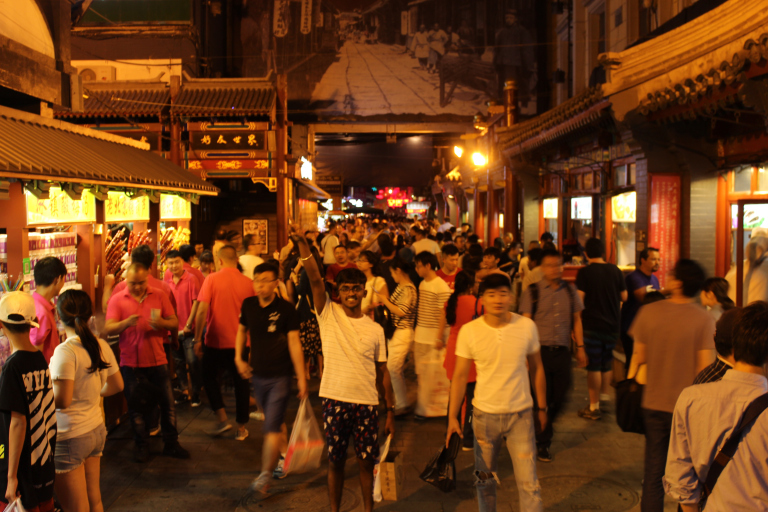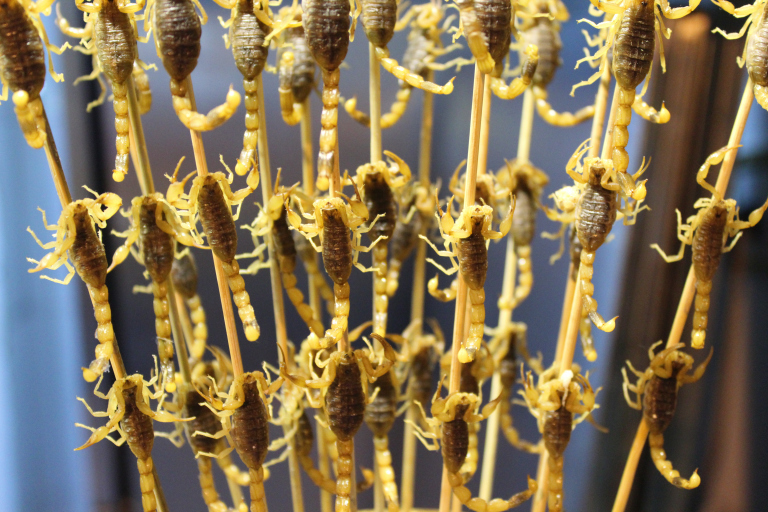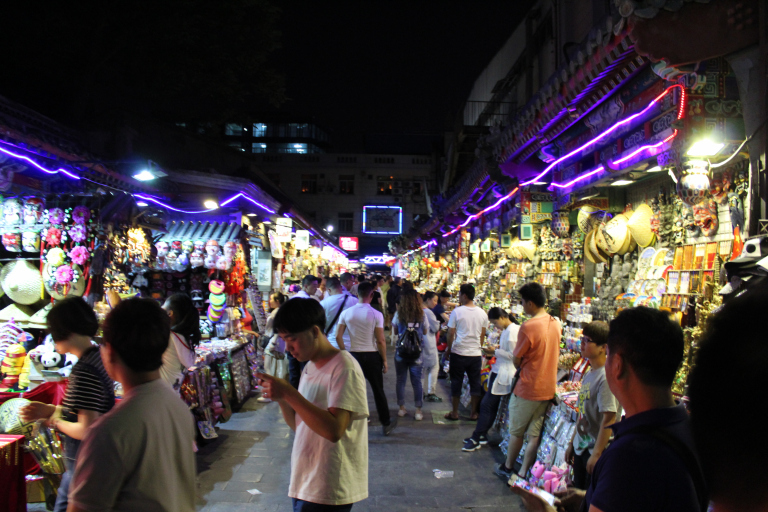 After the play our guide left us. So we were all on our own to explore the city. We went to the nearest Subway and got tickets to Wang Fujing. I just couldn't hold my excitement because it was the main night market in Beijing. We had to change 3 different lines to reach there. And we had to walk so long and it was totally worth it. At last I found it.
It was a delicious experience. Please check out my foodlog for the more detailed version of the food I found there. While returning back to our hotel because of a slight misunderstanding we had to walk like 3 kms from the subway station only to realise there was a station right next to our hotel.
Day 3:
We were tired of the last night and woke up late. We checked out by 12 pm. Had a good lunch and reached the Beijing South Railway station. Our train to Shanghai was at 3 pm until then we were playing card and people around were staring at us like we were practising sorcery. We boarded the Chinese High Speed Train and it zapped across 1200 kms in just four and a half hours. The best part was that all throughout the journey there were buildings and development. What they call villages were dotted with high rise buildings. They extensively make use of their rivers to transport materials. Wherever there is an open land they cover it with cloth so that dust shouldn't arise from it. The view of Nanjing city was astounding from the train. It was like a sunrise given the brightness of the city. And soon we were in Shanghai where we checked into a hotel and a friend called Adi had cooked delicious Indian food there. Happily we went to sleep that night
The rest will be continued in the next post.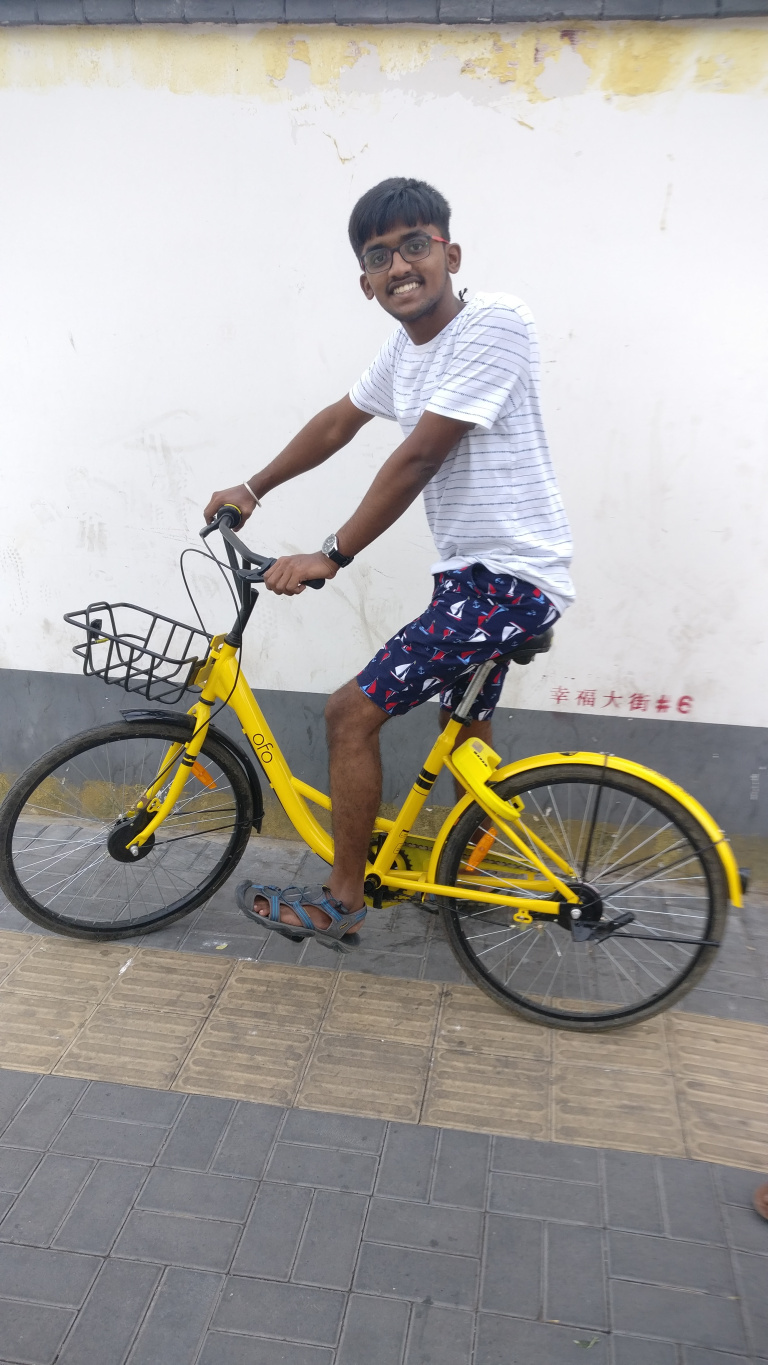 Beijing is a very artificial city with wide roads and planned developments. People use cycle very much. They have a cycle rental which costs like 1RMB per hour. You need to scan the cycle QR and you will get the password for the cycle through SMS. Once I tried a random code as password and It opened
four days was not enough time at Beijing but only to realise that Shanghai would be even better than Beijing
Here is the link to the next chapter of my journey- Shanghai Chapter (https://sandeeptravelog.wordpress.com/2017/06/13/the-adventures-at-china-may-22-june-2-shanghai-episode/) 
To follow my experience with the Chinese cuisine click on this link to go to the food log- Foodie's Guide to China (https://sandeeptravelog.wordpress.com/2017/06/15/foodies-guide-to-china/)
Thank you for reading. Don't forget to click to follow button to keep track of my upcoming adventures.