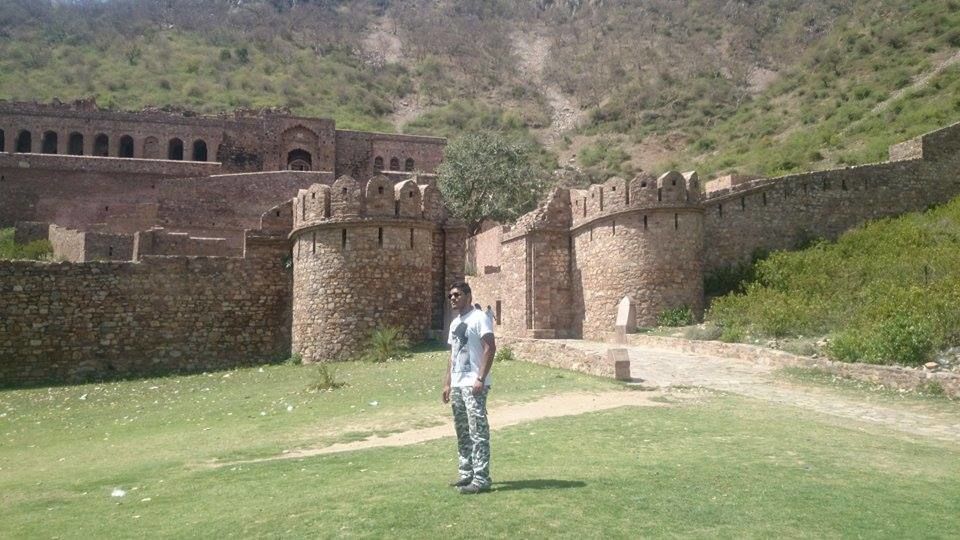 Bhangarh is known as one of the most haunted places in Asia, as there is a long story of a magician and a queen is famous at this place. It is in Rajasthan and being in same state i decided to pay a quick visit there on a 1 day bike trip with few friends and believe me it was worth it.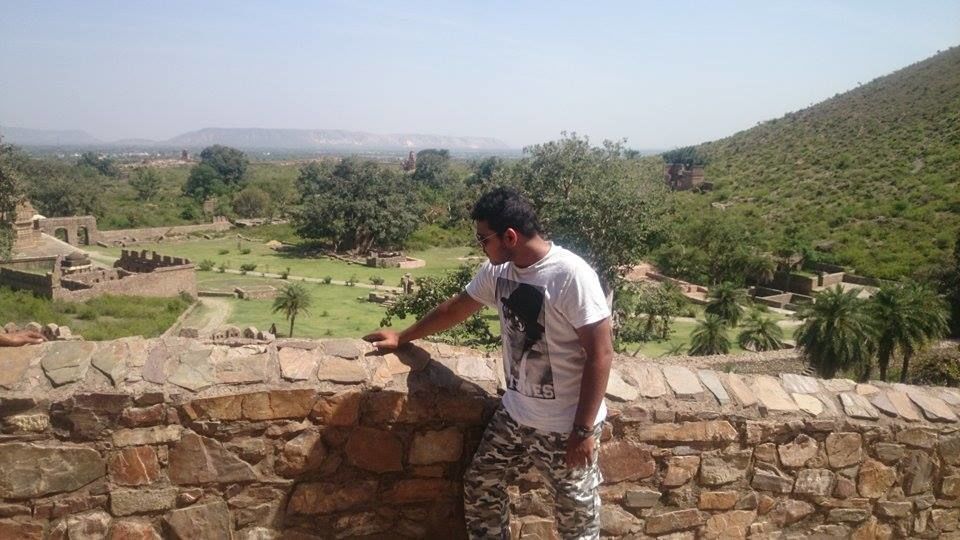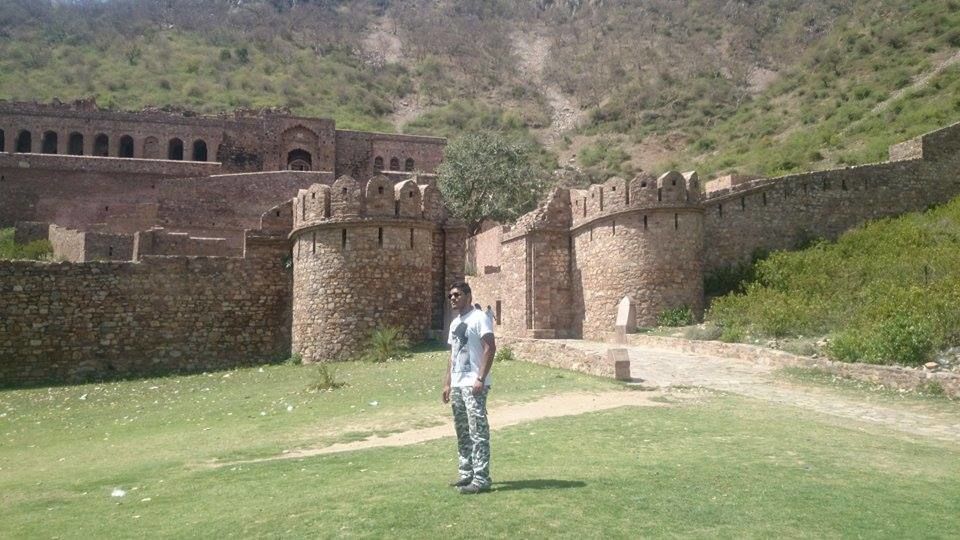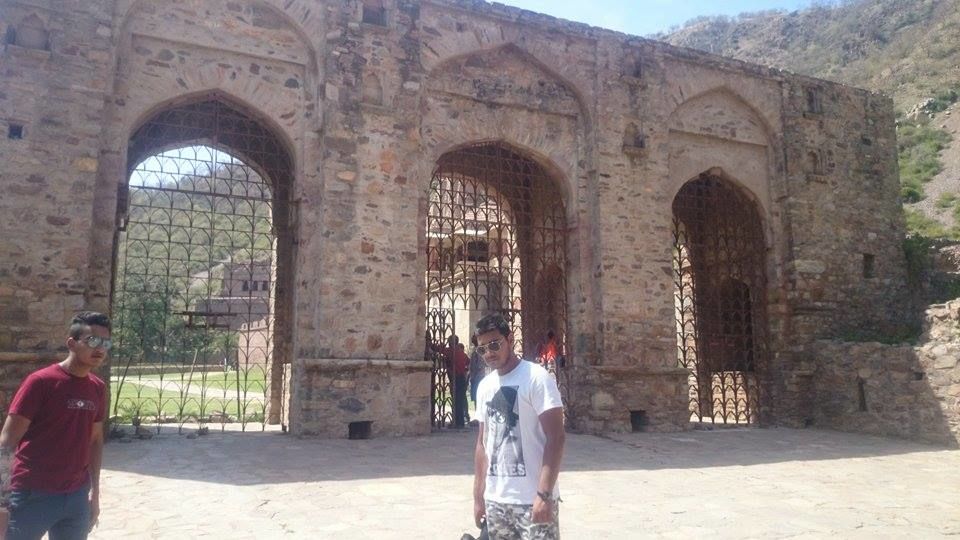 I started early in the morning around 7 Am as its 207 km from my home town and i reached there around 1 Pm [catching up friends on the way , chilling and feeling the bike journey ] . When we reached there , we were bit of tired as the roads were not so good , approx 20-25 KM before reaching the fort because the roads passes between villages and sariska jungle range. there are some little pounds and lakes in between and you can enjoy jungle scenery also. if you are lucky enough , you can see some wild animals near the roads, we saw neelgai , hirans , monkeys , wild dogs etc.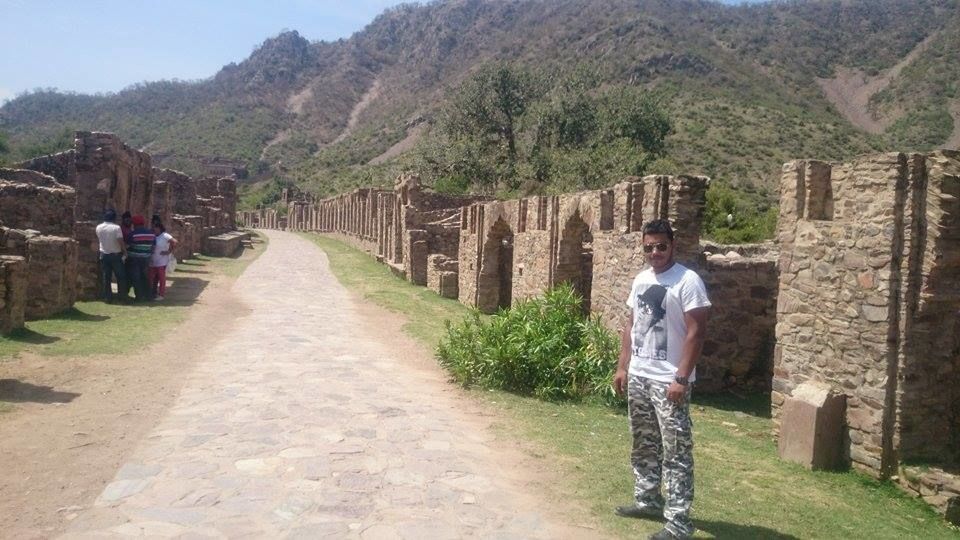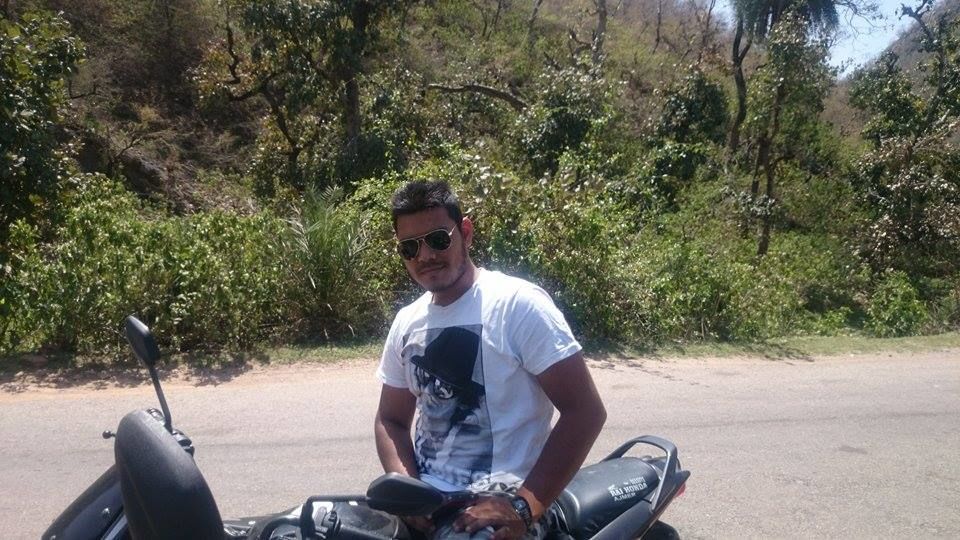 The fort is very big and you need time to see it as entry is restricted after 5 PM or sunset and the same is mentioned near the entry by archaeological dept of Indian govt. there are some security guards on the field in casual dress so don't try to do something silly.
when you enter , there is a Hanuman temple and you should pray to god that you get back home safe after daring a visit at this place. There is long way with ruins of fort around you and mountains , forests and some kind of negative energy , [spooky but i am saying my feeling]
There are rare chandan trees around the place and don't try to harm or steal them as it needs govt permission to trade it. see every part of fort but don't be alone anywhere inside as it feels more spooky and if you have fear of these things then don't even try because there is no lights inside and inner parts of fort and still dark in sunlight.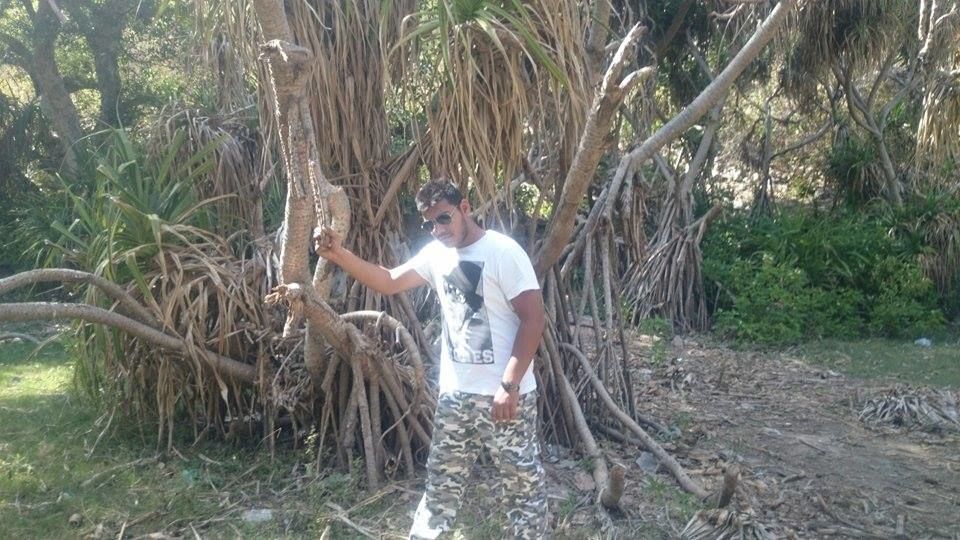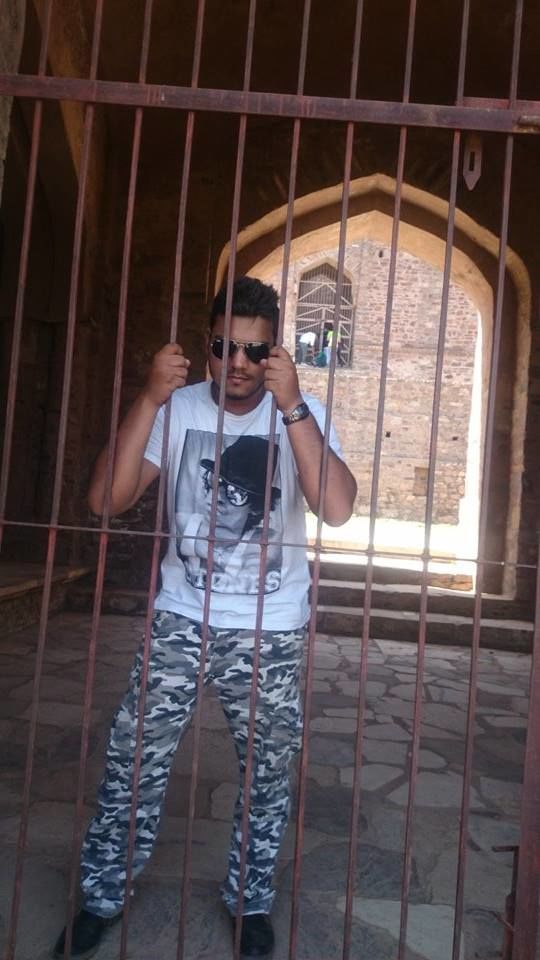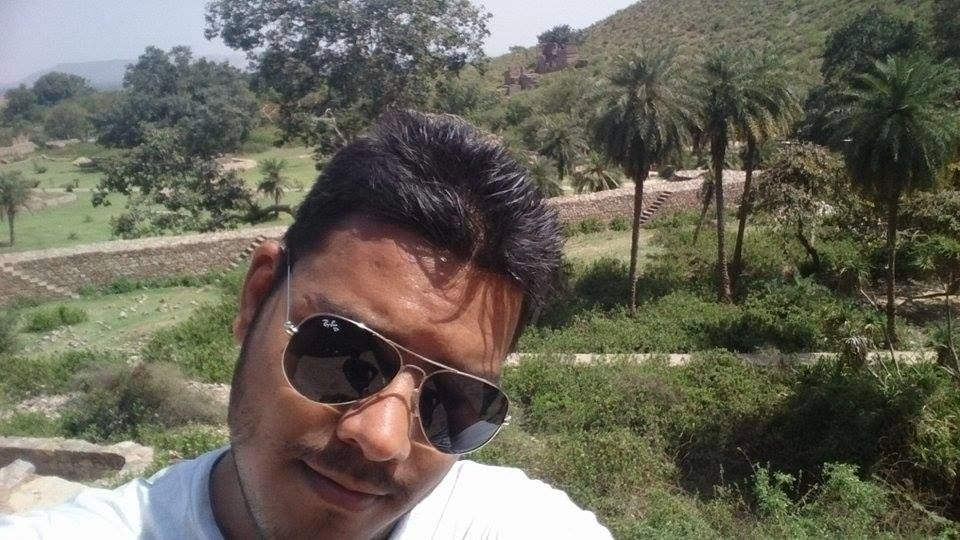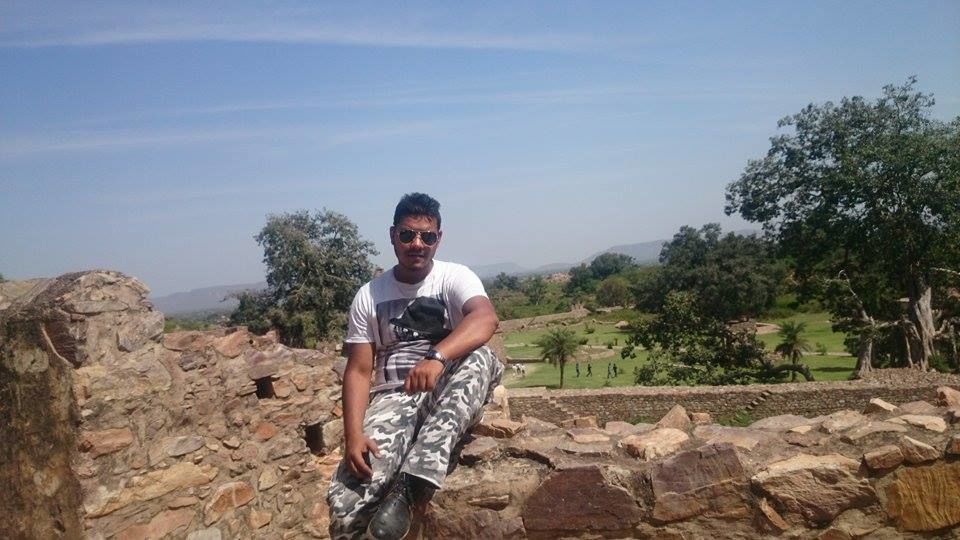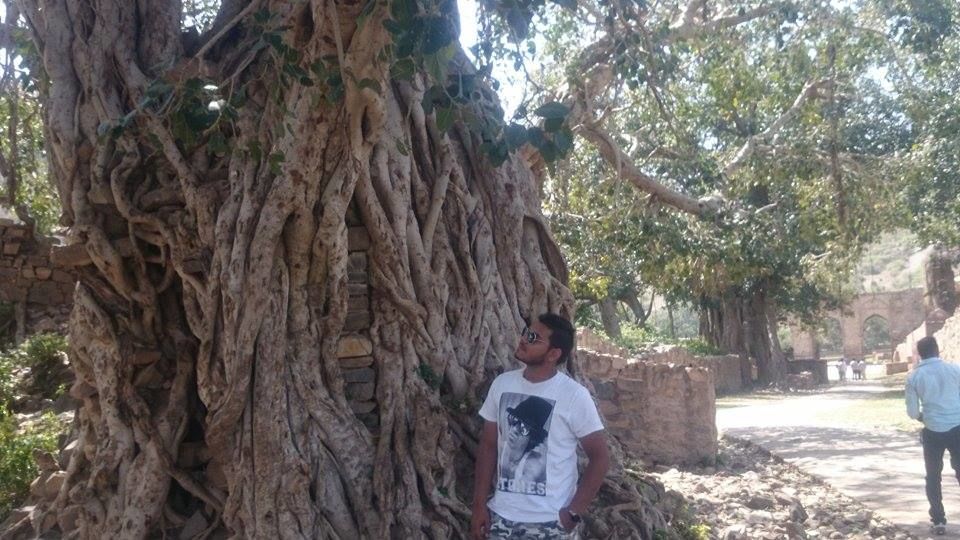 There is not much public around and you can feel the silence of the place. we did a mistake that we didn't carry water bottles inside and were thirsty as badly as a thirsty crow :))) . There was one pound inside and some water was running in it on slow pace but it was not tap but natural, so we decided to go into open jungle behind the fort and found a natural water fall though it was not like huge or picturesque but all we were looking for was water and we got it and it was pure and tasty then most of bottled water , we didn't went more deep in the forest as it was not safe and nobody around so we came back , explored a bit more and decided to go back as it was 4:30 pm and we were avoiding to travel in dark because of roads condition.
This was one nice and a memorable trip of my life, we reached home around 9 pm and safe ; )) and with the feeling to carry for a lifetime and a story to share to everyone. so that was it , there is no entry fee to this and basic cost is around 1000 RS [petrol and food]. Thanks this is LALIT