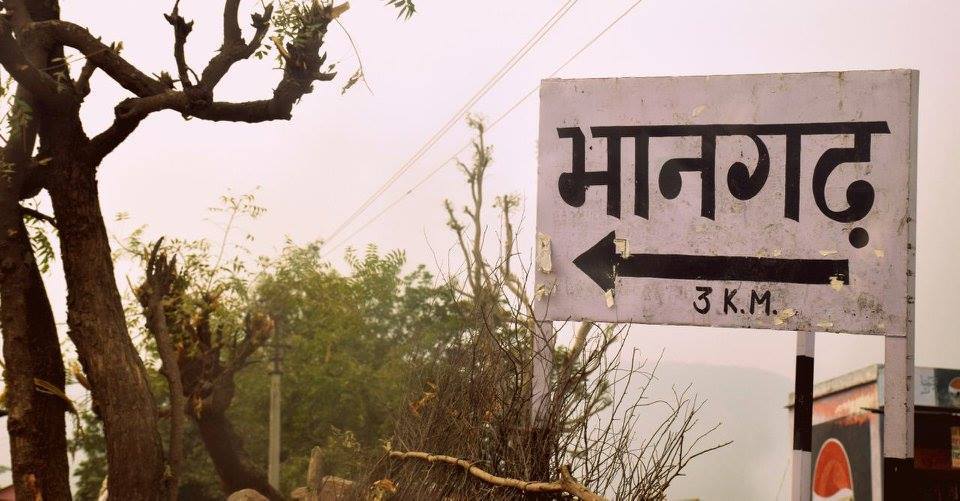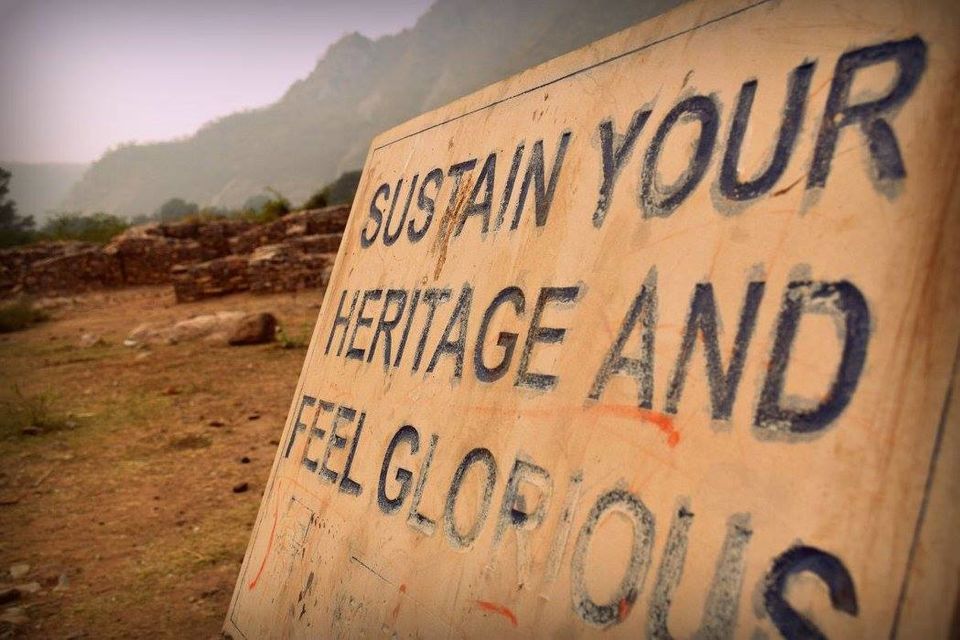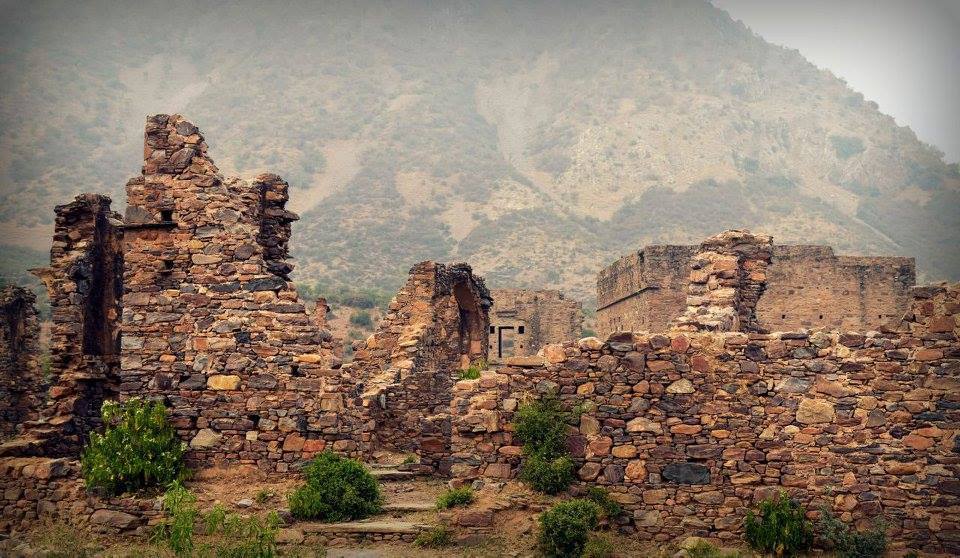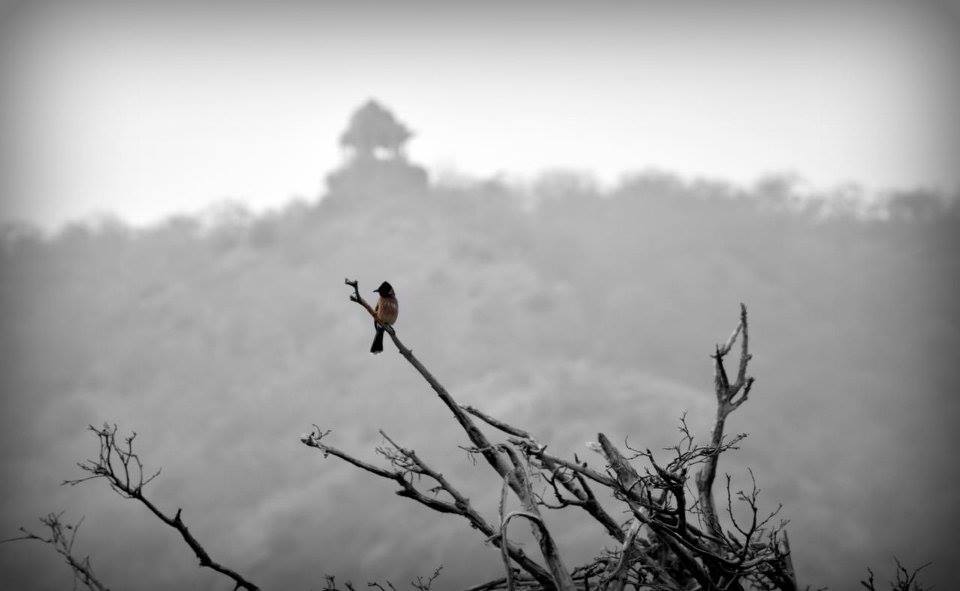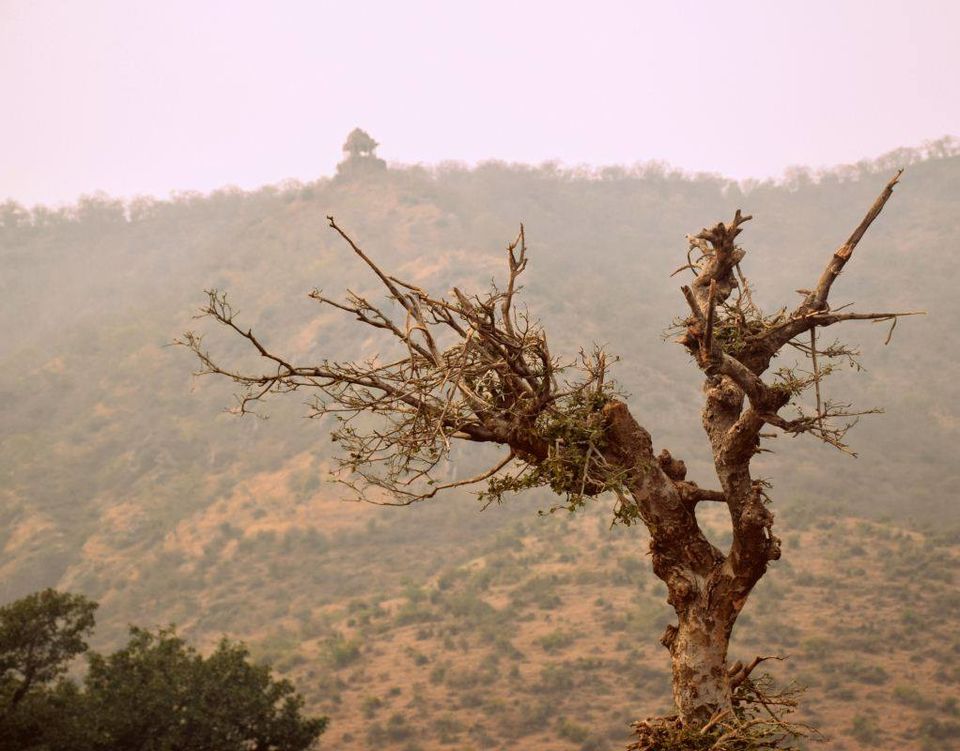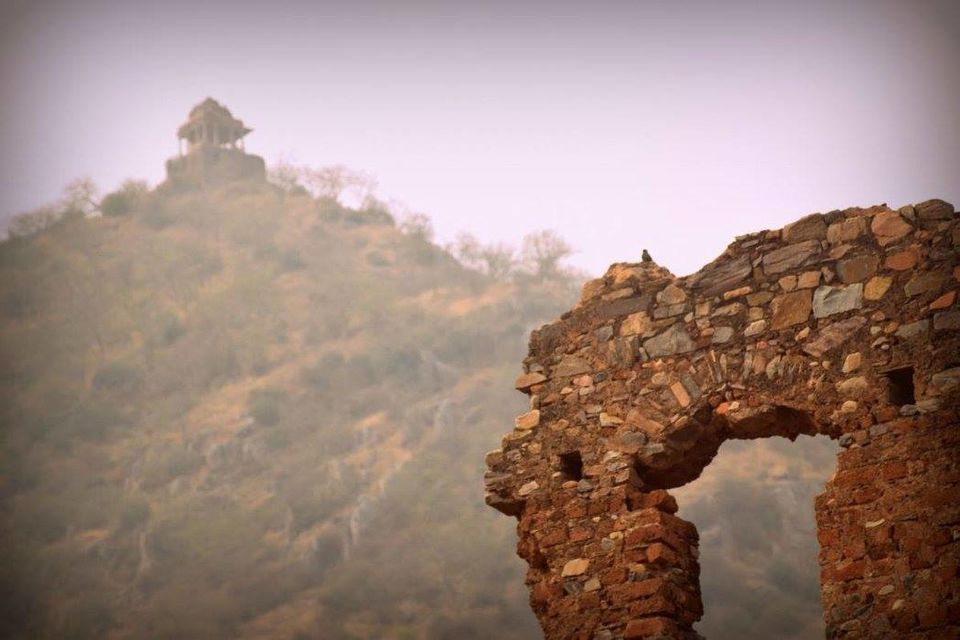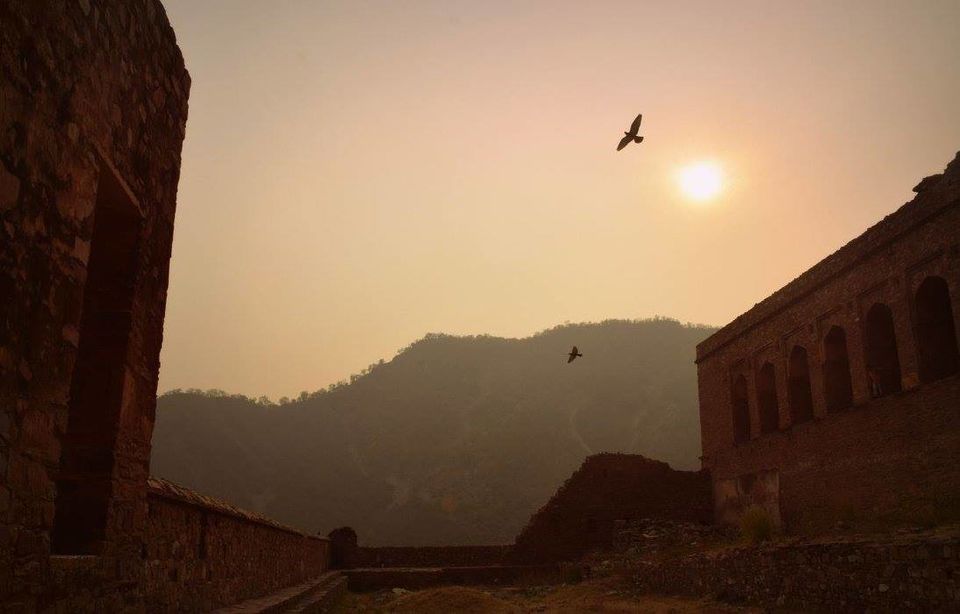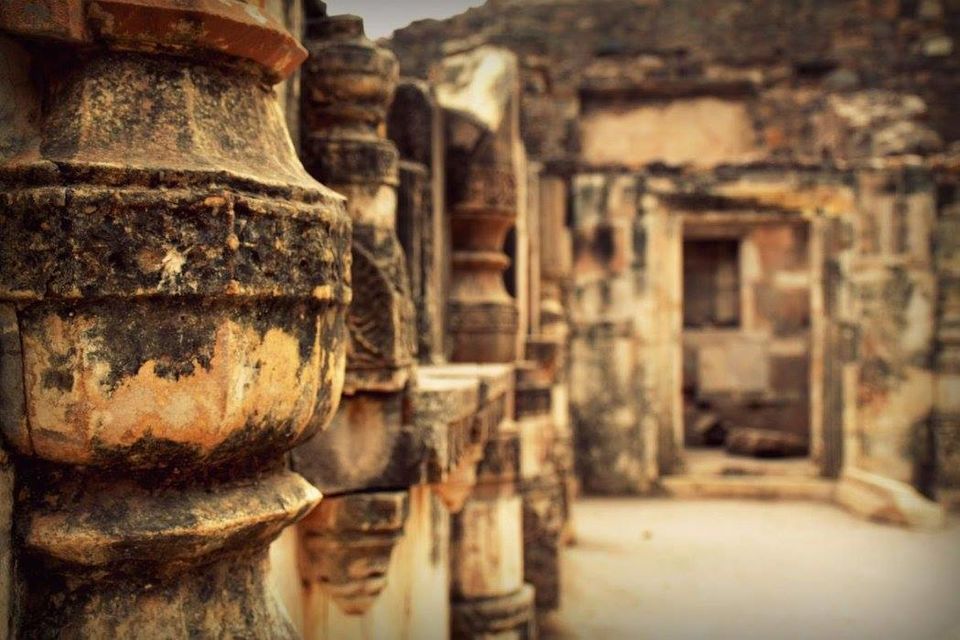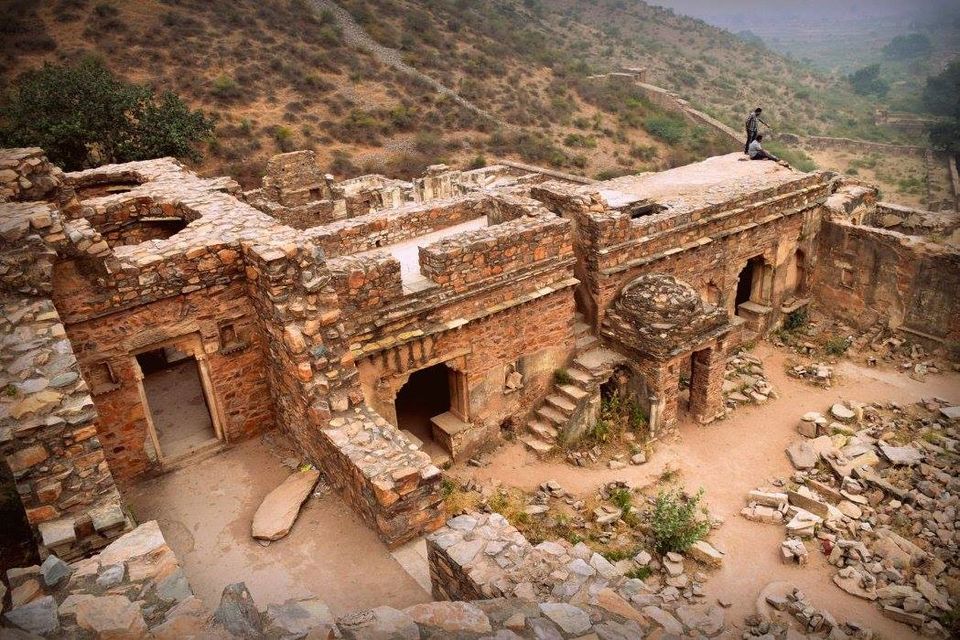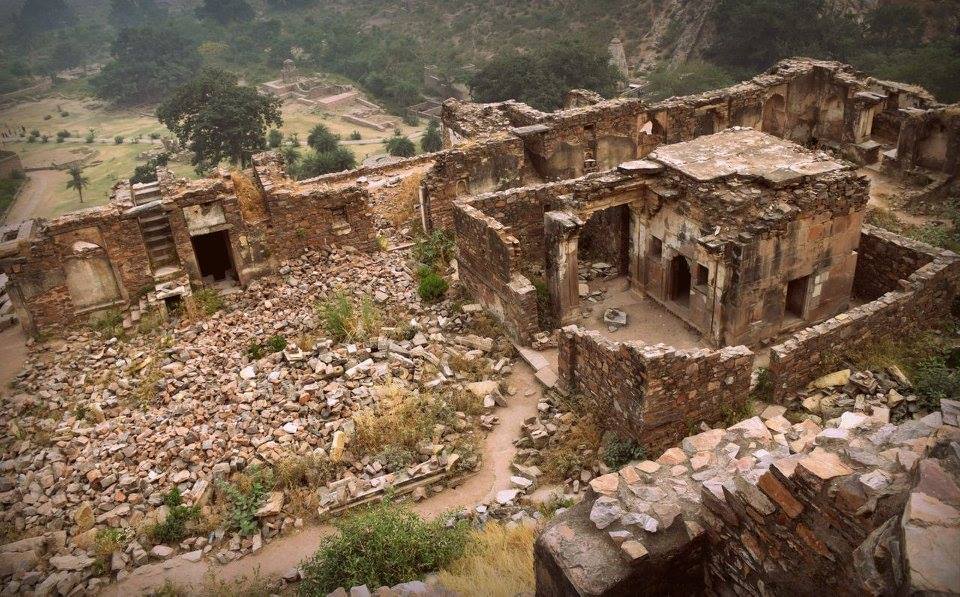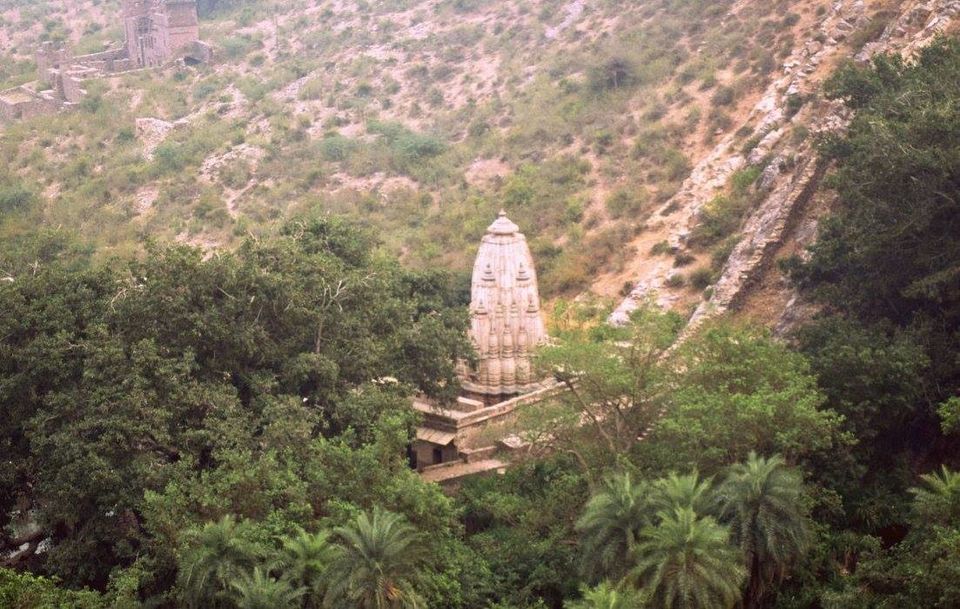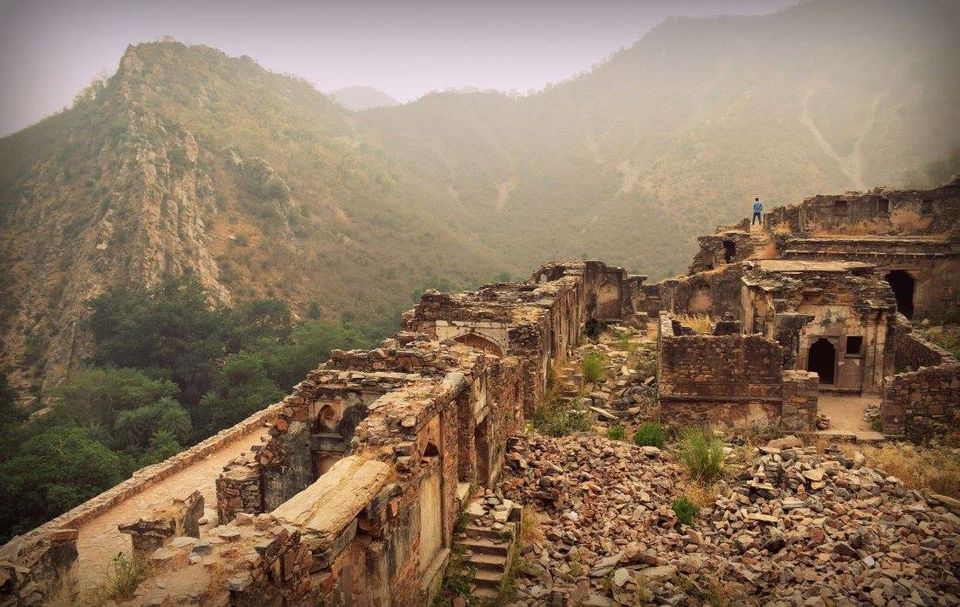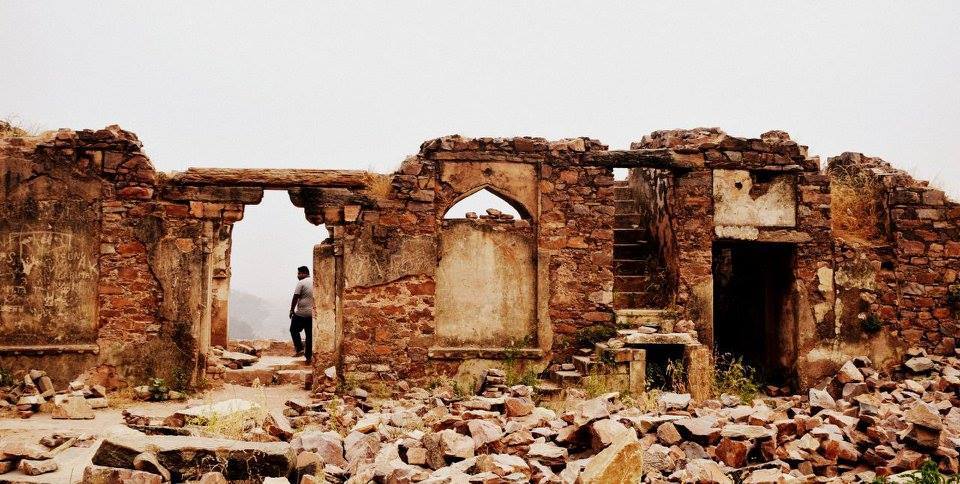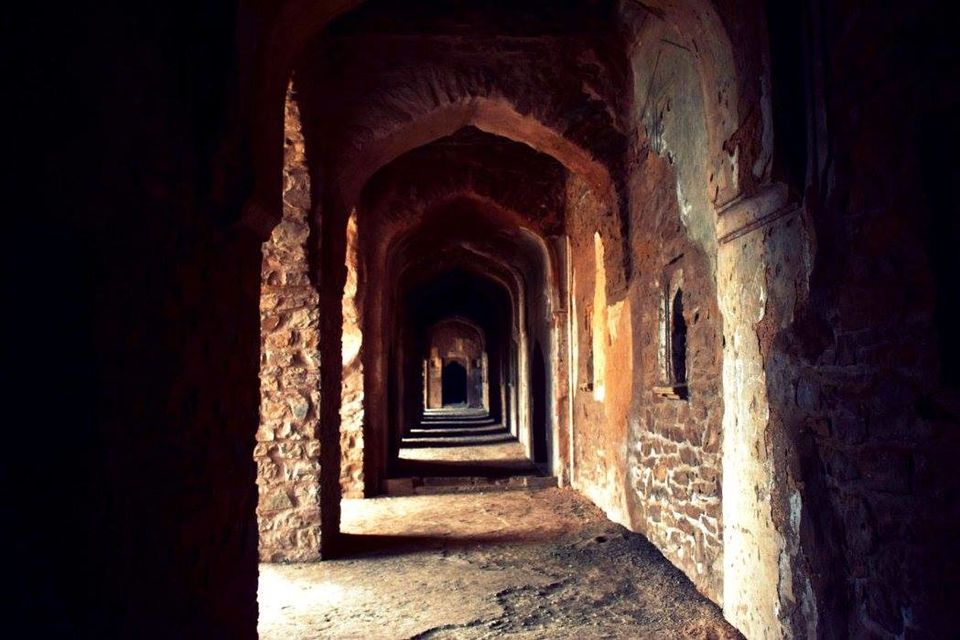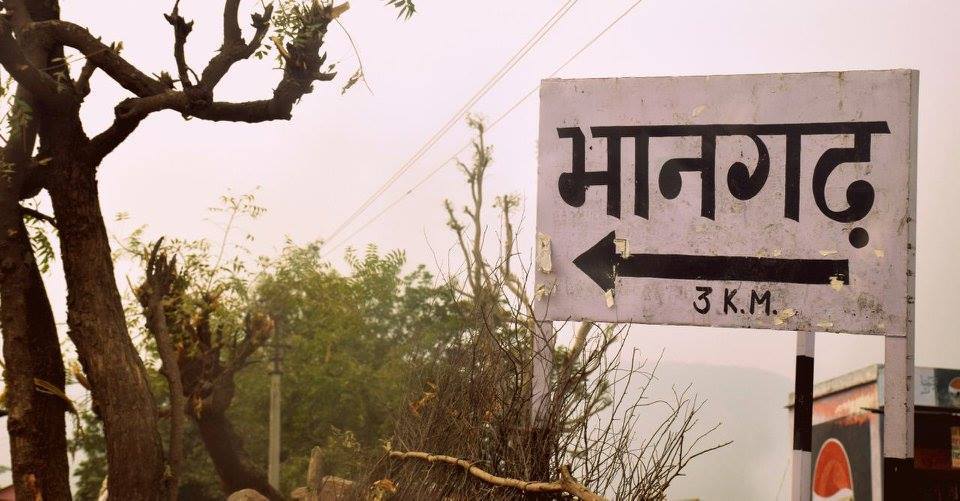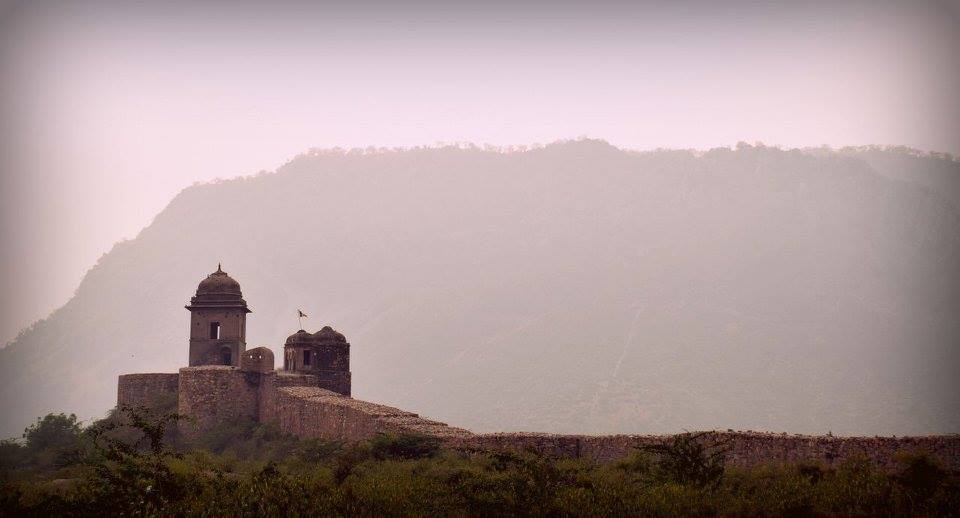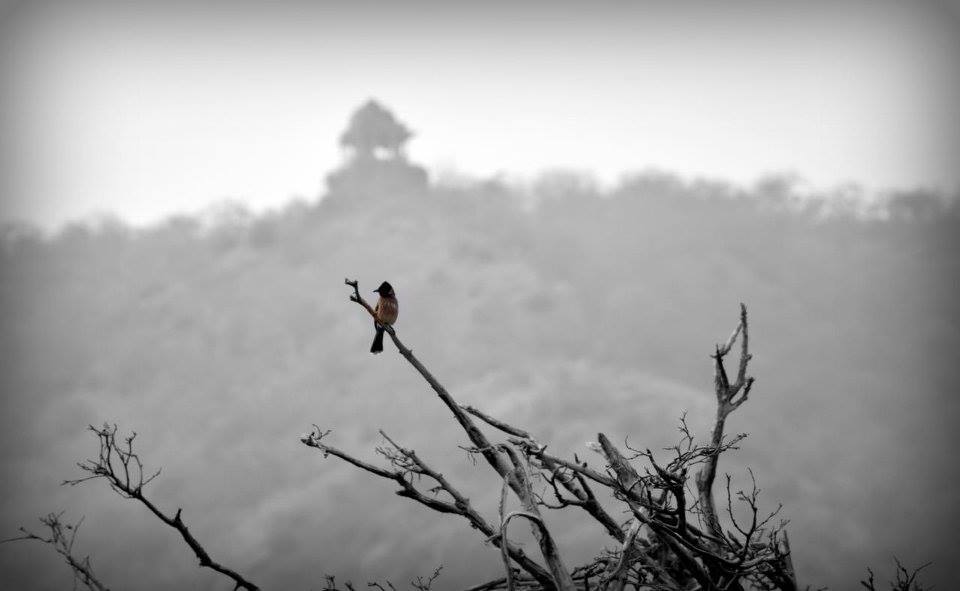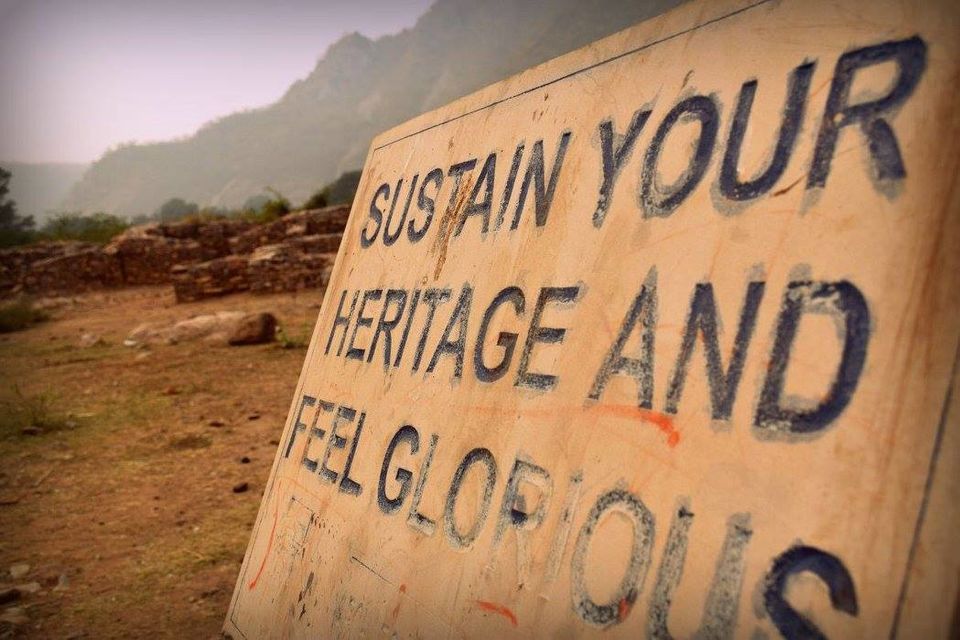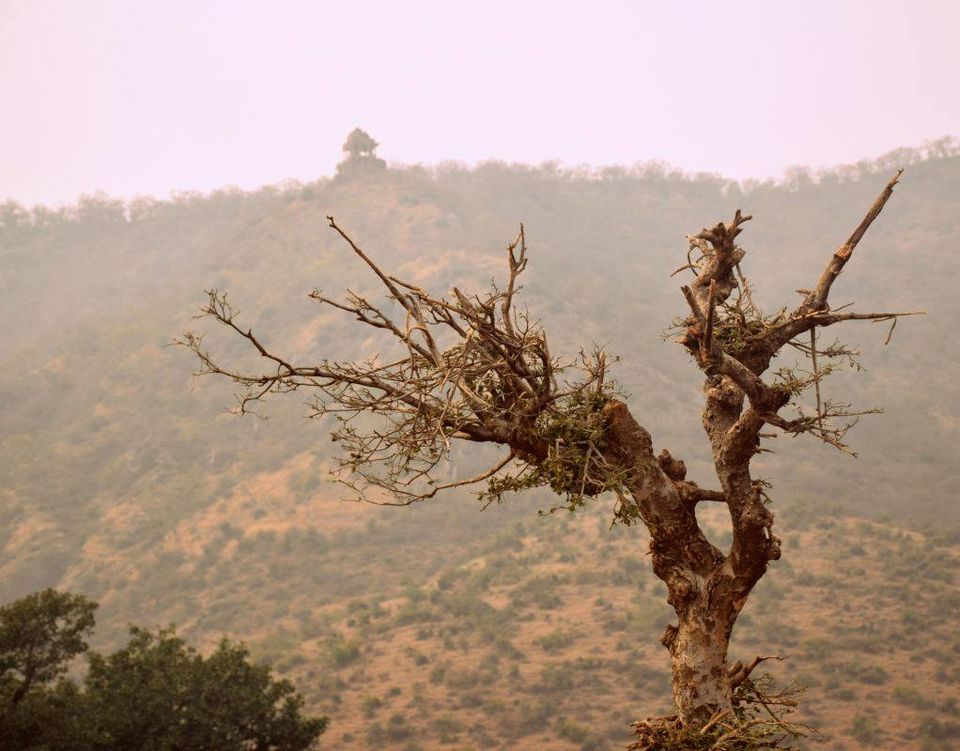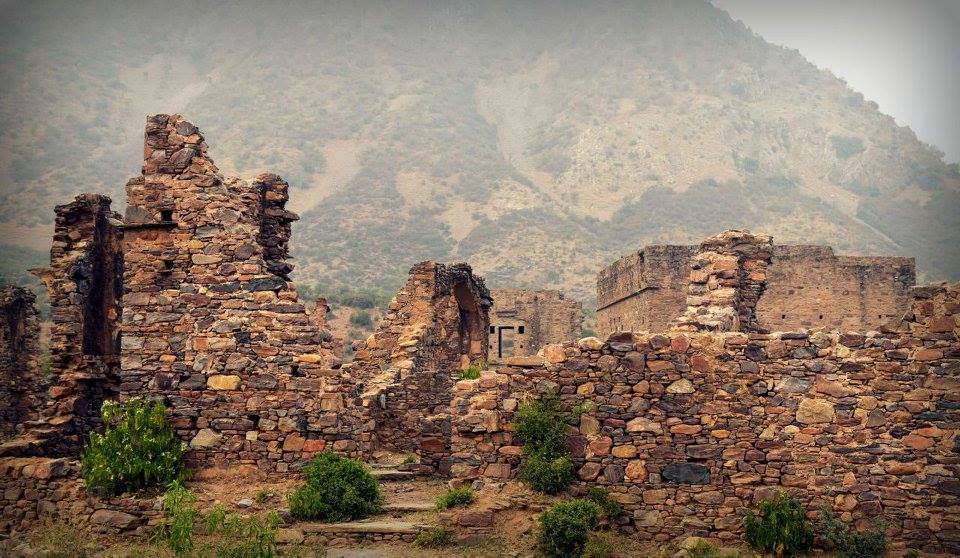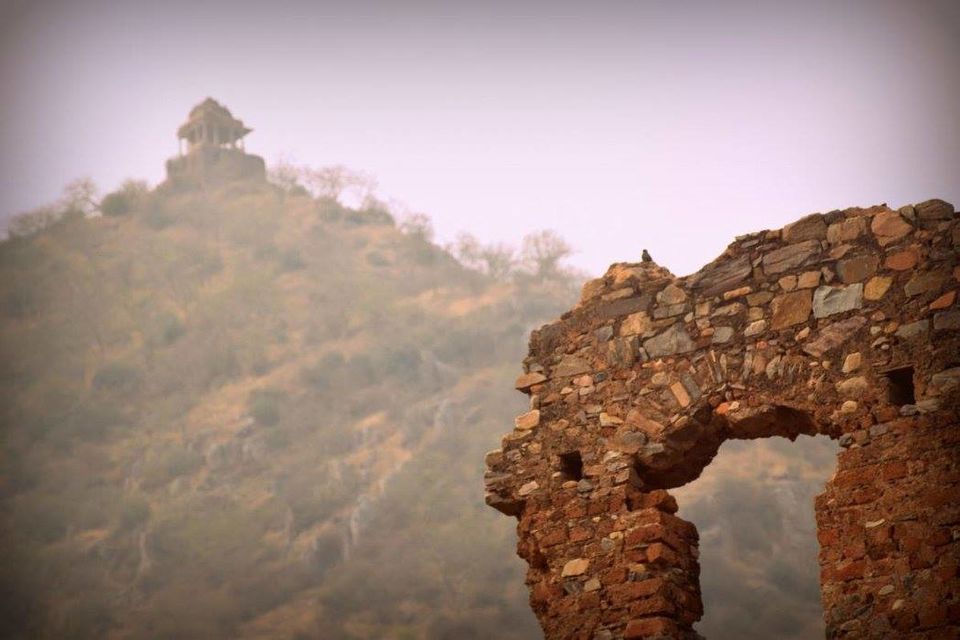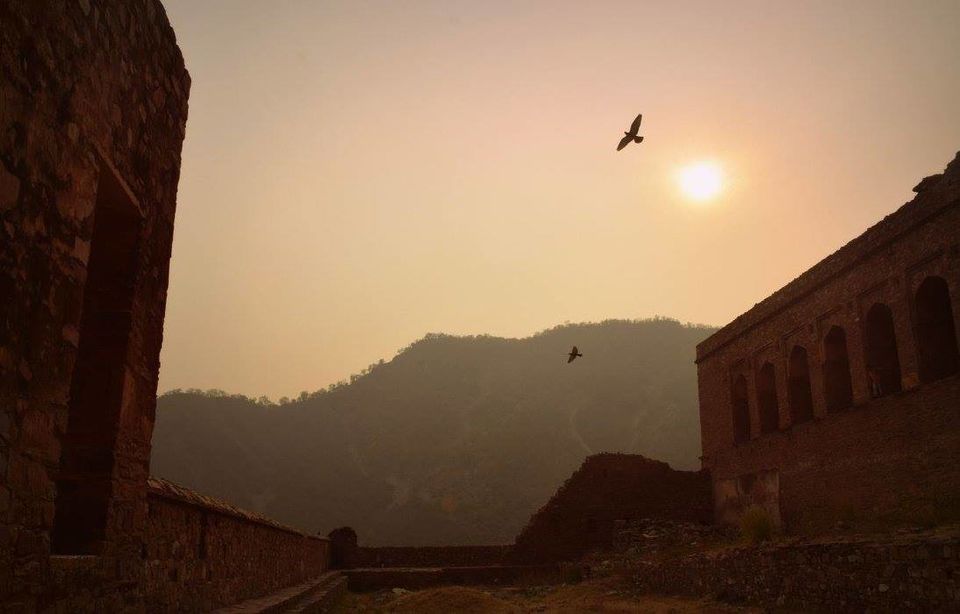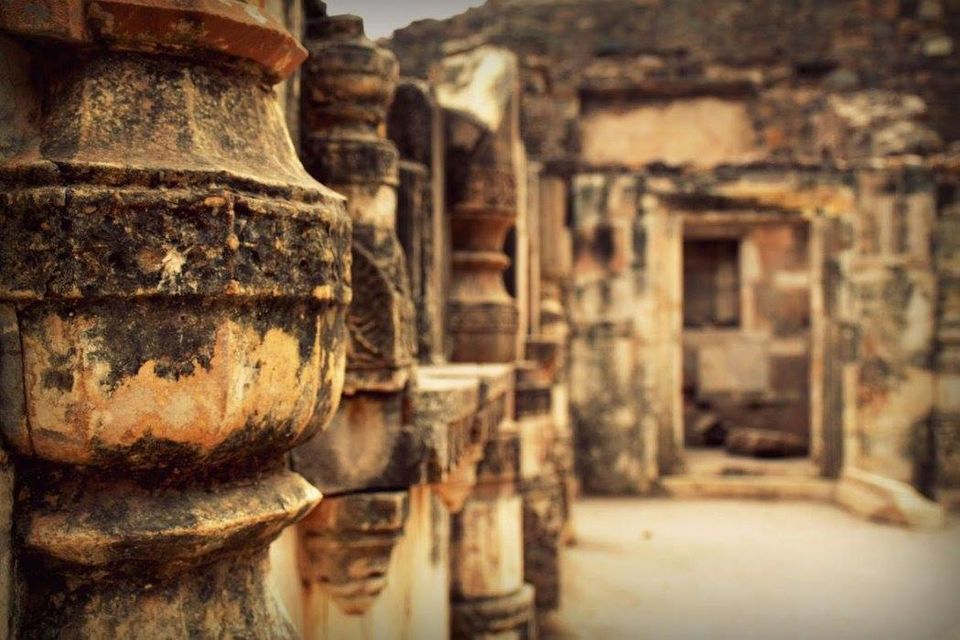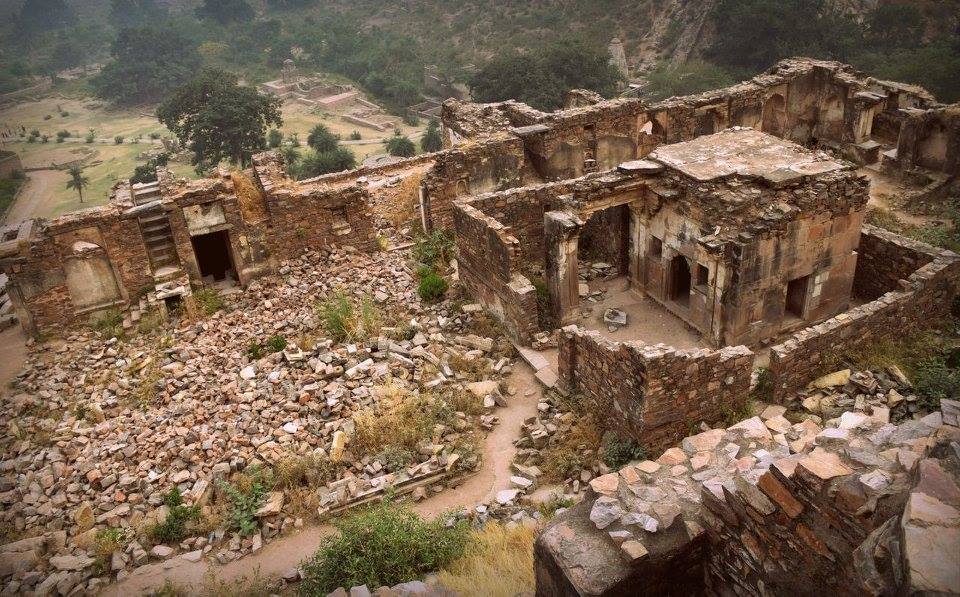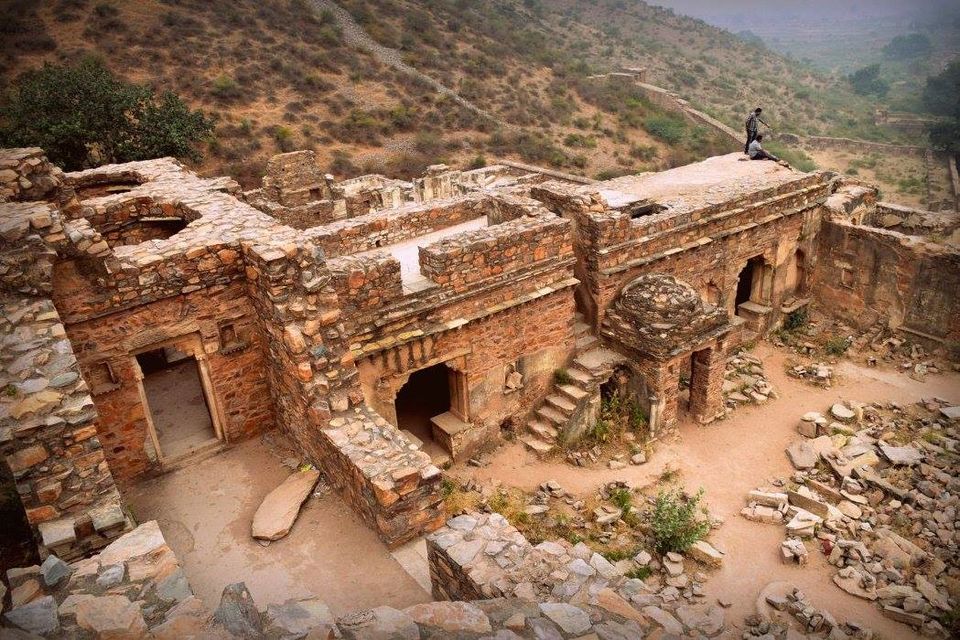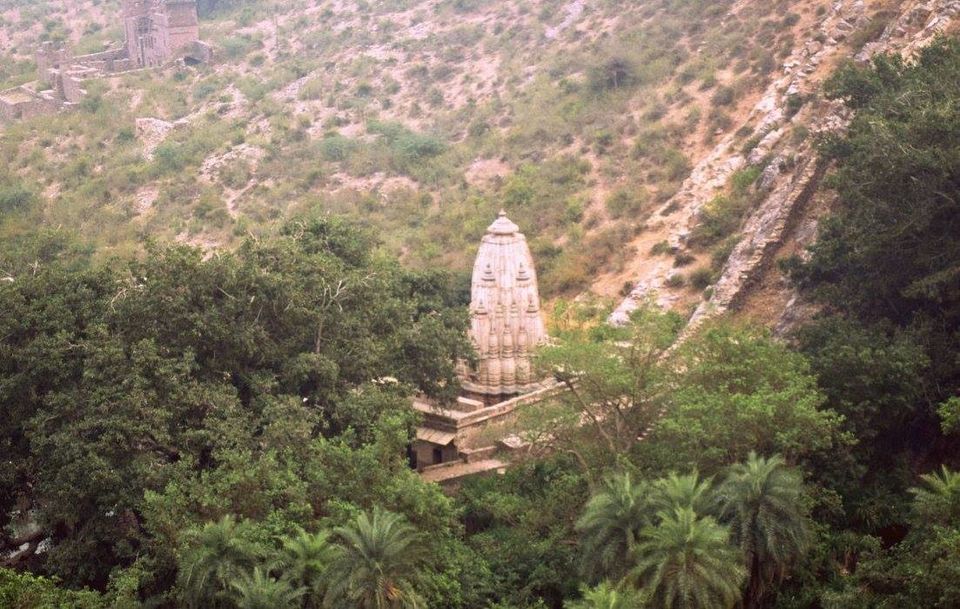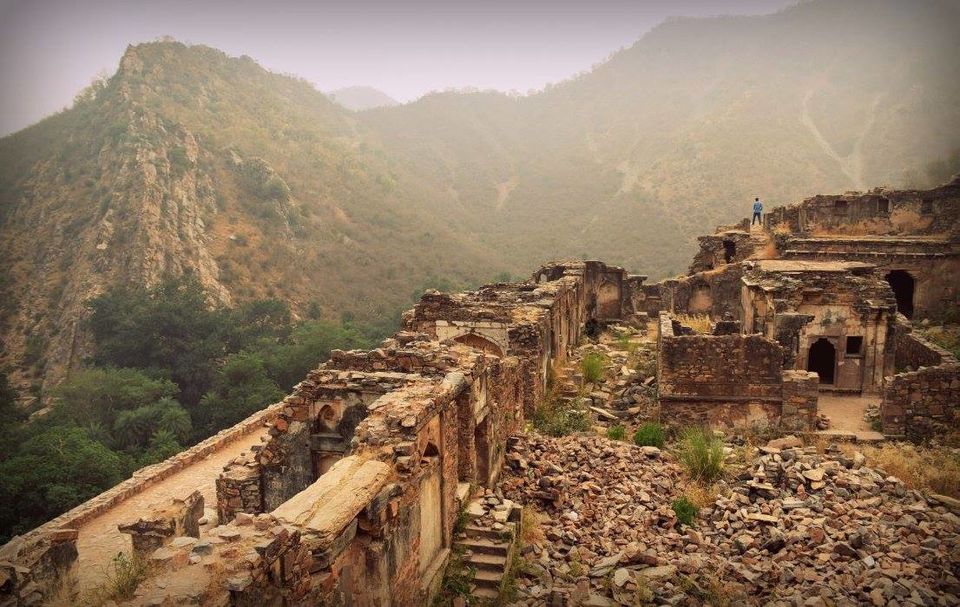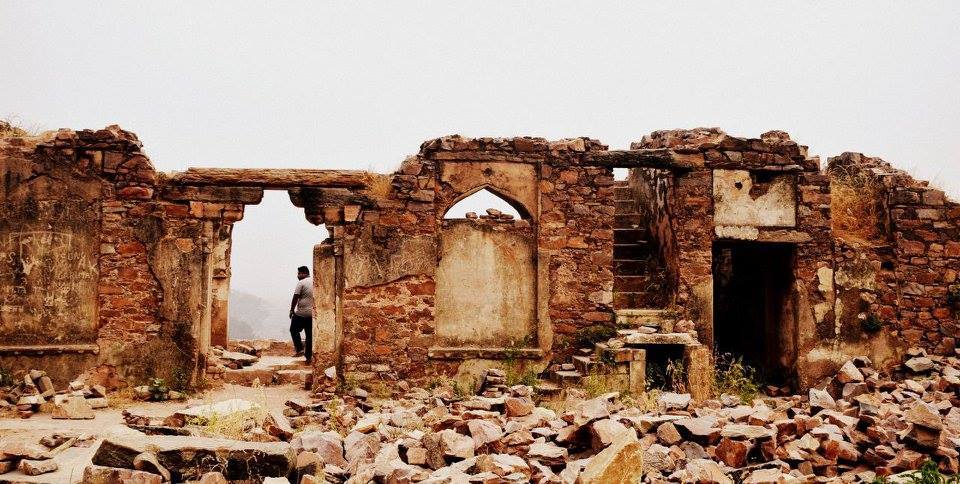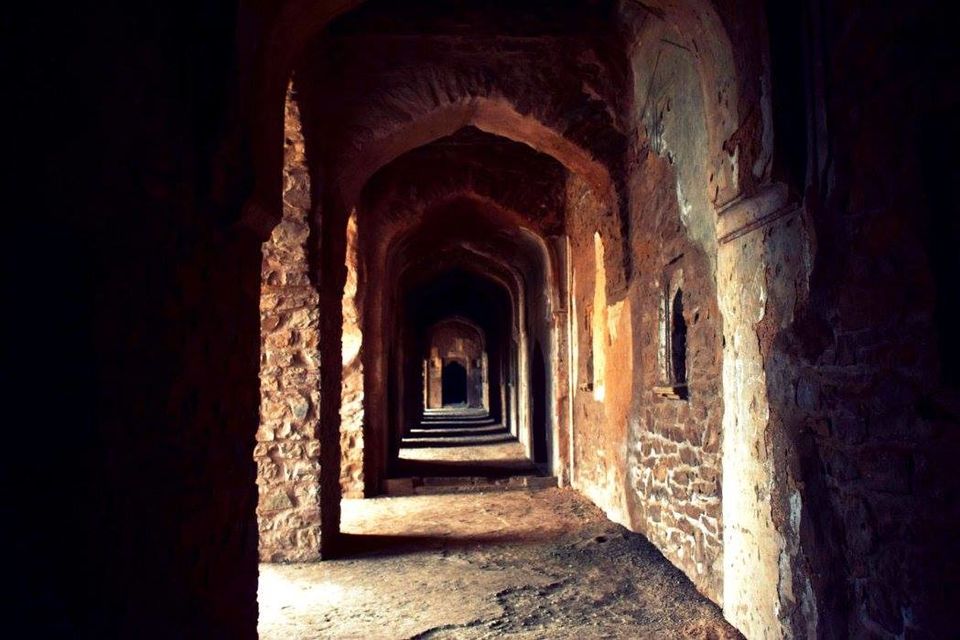 "A trip to Rajasthan and Bhangarh will be missed out!!! How can that be possible???"And this was going through my mind while I was drafting my Rajasthan Itinerary.
Bhangarh was in my list for a quite long time while I was browsing through the net for the most haunted places in India.
So I made up my mind that in my 7 days Rajasthan tour, Bhangarh should be reserved for a day.And yes on the sixth day of our Rajasthan Trip I booked the cab for Bhangarh as soon as we reached our hotel in Jaipur in the Morning.

Me and two of my buddies started from Jaipur around 12 in the noon. It took two hours for us to reach the ruined Fort city.
We were really pissed off once we reached there as the place was very crowded and dint give a haunted feeling which we were expecting.
People have gathered there from nearby cities and towns and they literary made it a picnic spot.
We entered through the big Iron Gates of the Fort with the feeling that may be inside the environment may be different.
We slowly started through the old lanes with ruined buildings on both sides which we got to know were the market area during the King's reign.
Will definitely tell that it was a very beautiful town when it existed.
We reached the main area of the fort within 15-20 mins.
It is a very beautiful place with green grassy fields on both sides of the paved pathway and few temples around.
The whole area was infested with monkeys and langurs and it was fun to see their caricature and activities.
One good thing was slowly the crowd was diminishing and it was getting spooky as the weather suddenly became cloudy.We reached the main fort in few mins.
The fort is well guarded from three sides with big mountains and forests.It was really picturesque.
As we entered the fort I started feeling a bit cold dunno may be of the cold wind that was blowing or may be of the feeling that it was the most haunted place of India.
We explored through the dark rooms of the fort only with the expectation of finding something supernatural. At one or two places It was really very dark and we were really freaked out.But with all courage two of us dared to enter those dark corners only to see the emptiness and nothing ghostly.
The top floor of the fort was totally ruined.But the view from there was really magnificent and eye catching.You can see the entire town from the top.
I captured some beautiful clicks in my lens.We sat there for some time only to enjoy the silence all over.
It was almost evening and was becoming dark.One of my friend suggested to stay overnight to have the ultimate haunted experience and to check whether all stories told regarding the place were true.
"May be next time" what I told him and we left.
I really liked the place not only from a spooky perspective but also the architecture and scenic beauty all over.
There has been many supernatural stories attached with this Ruined city but what I felt is it has been made haunted by people and in reality its a calm , serene, beautiful place.
Why I beg to differ is the whole place is the home of wild animals like monkeys, langurs, snakes, different birds and they are the only living beings who can sense the supernatural.
Whatever but definitely I will like to visit Bhangarh one more time but in a different hour to experience the unknown.
Tips: To have a haunted experience visit Bhangarh at nightfall after sunset.May be you will be lucky to share your spooky experience ;)