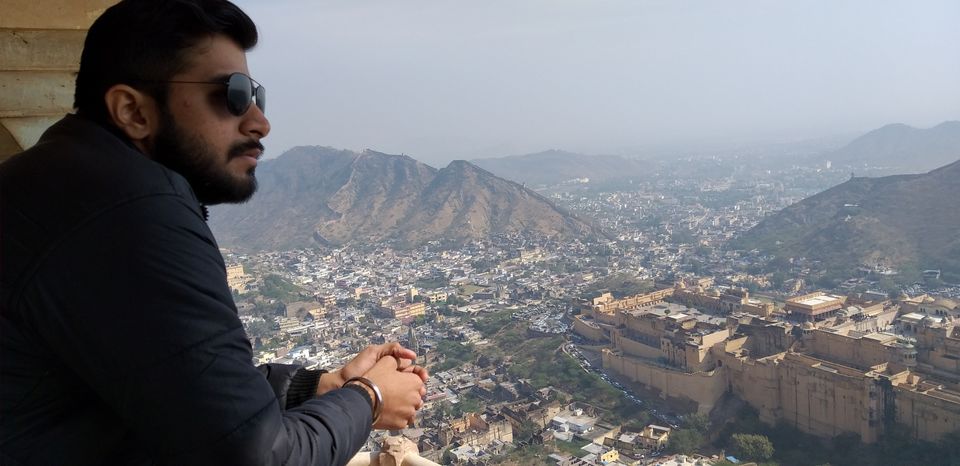 It was a Republic day weekend and when you say yourself a "Traveler", you are not allowed to stay at home on this occasion, utilize it and tick mark your destination from your bucket list. Being a Resident of Delhi, I wanted to visit Jaipur since long, only 260 km distant from Delhi. January is the best time to visit Jaipur, because it keeps you away from the heat of Rajasthan.
I am going to tell you how I explored Jaipur in one and a half days. After the completion of the trip, I'm going to share some points to keep in my mind while visiting Jaipur.
I traveled with one of my friend, booked our bus tickets from redbus app worth Rs.450/person, bus at 11:55 pm on 25th January. Boarding point for all the buses to Jaipur is Dhaula kuan bus stand, near dhaula kuan metro station, metro pillar no. between 80-83.
We reached Sindhi camp bus stand at 05:30 early morning, booked hotel online for the first time from make my trip using all the coupons I had, worth Rs.650 for two. We booked an auto from Sindhi camp to our hotel which was near Jaipur junction worth Rs.50. Due to the unavailability of rooms, we had to wait some time and checked into our room at 08:00am, freshen up ourselves and left the room at 09:00 am. I had no idea how to explore jaipur, but I got to know that a Jaipur darshan bus runs everyday just outside the railway station at 09:30 am, ticket worth Rs.200. I was so glad because it covers most of the places till the end of the day. We did our breakfast in 20 min worth Rs.100(famous dal kachori with kadhi).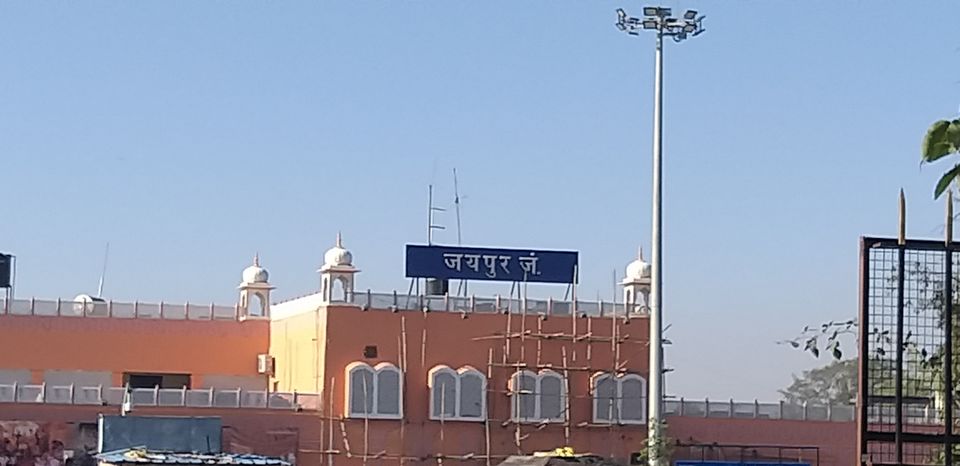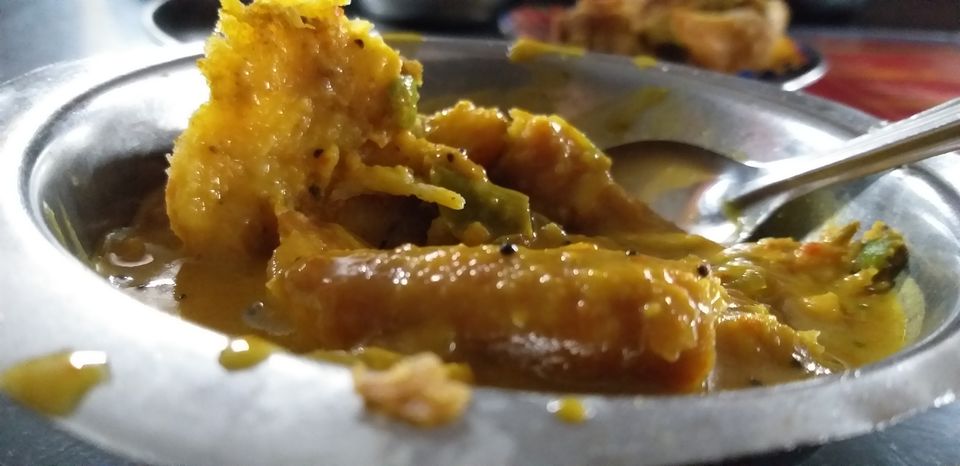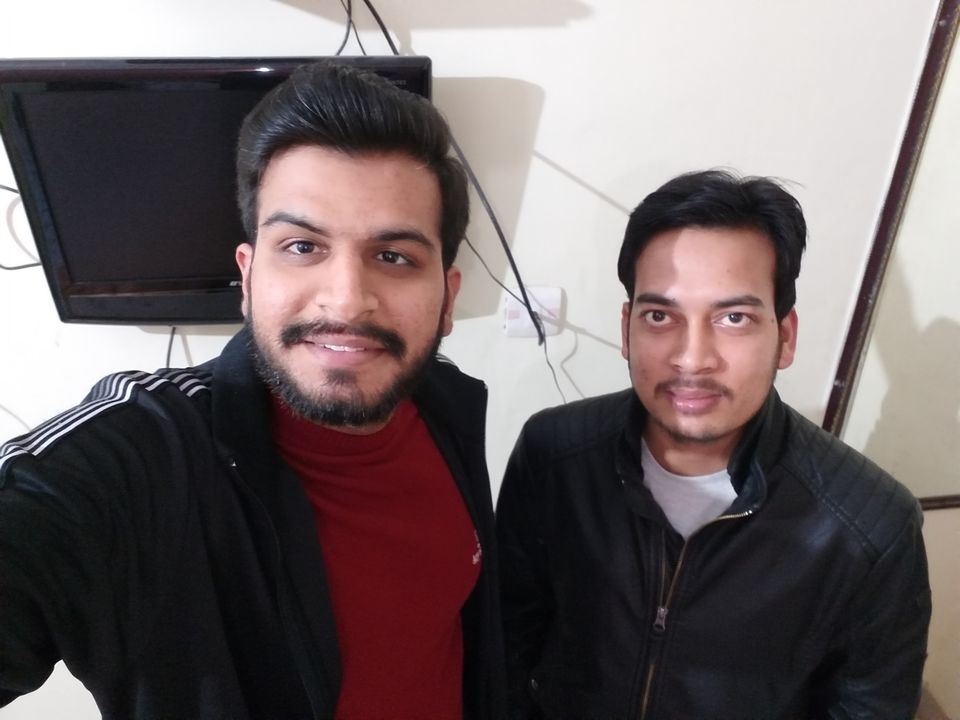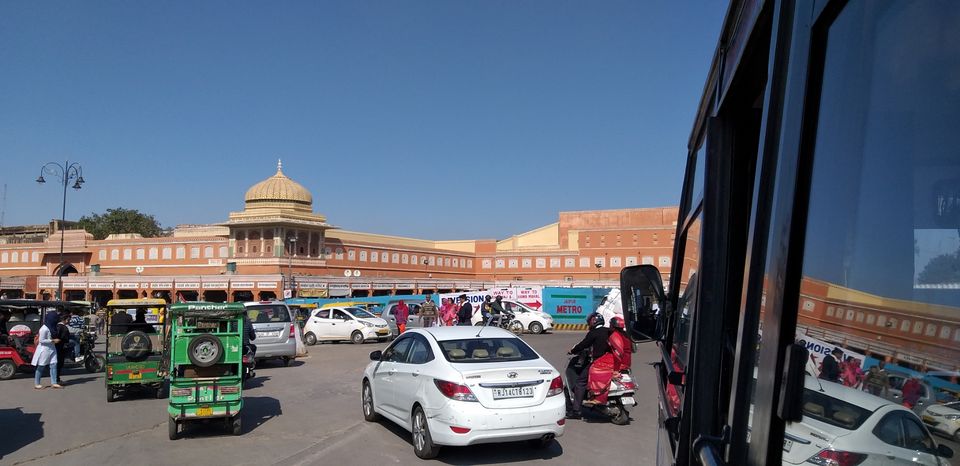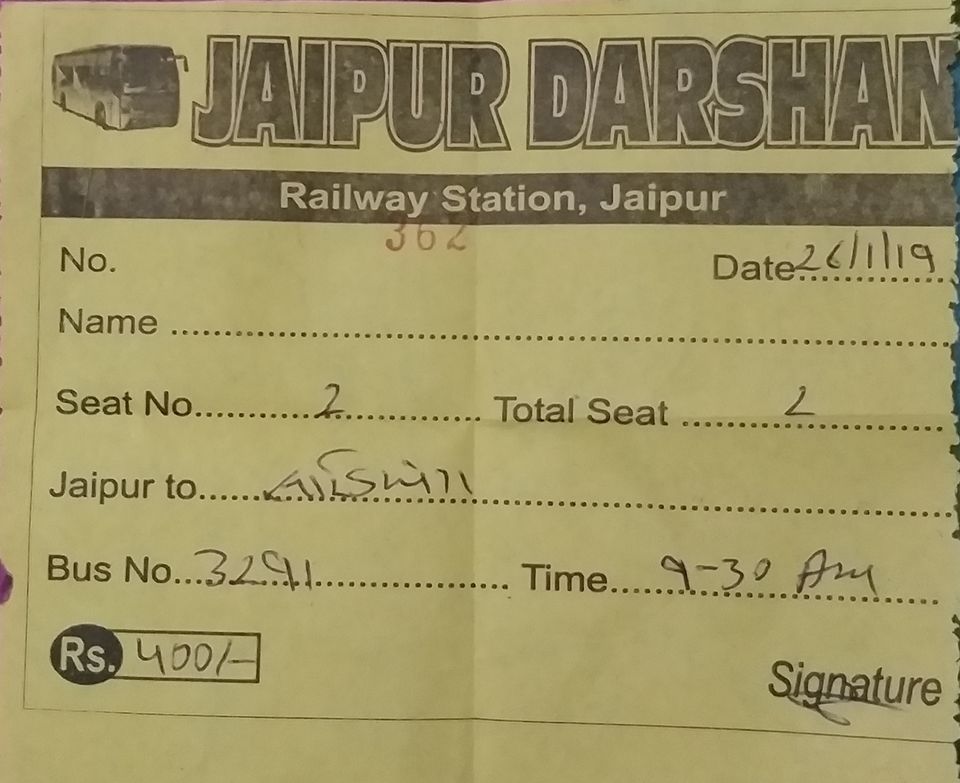 Our bus first stopped at Birla mandir for 25 min, temple made of marbles, there are around 14 Birla mandir in india, where one is in Jaipur, which is really neat and clean. Our next stop was Albet hall museum where you need to buy ticket for Rs.40, we stayed there for 45 min.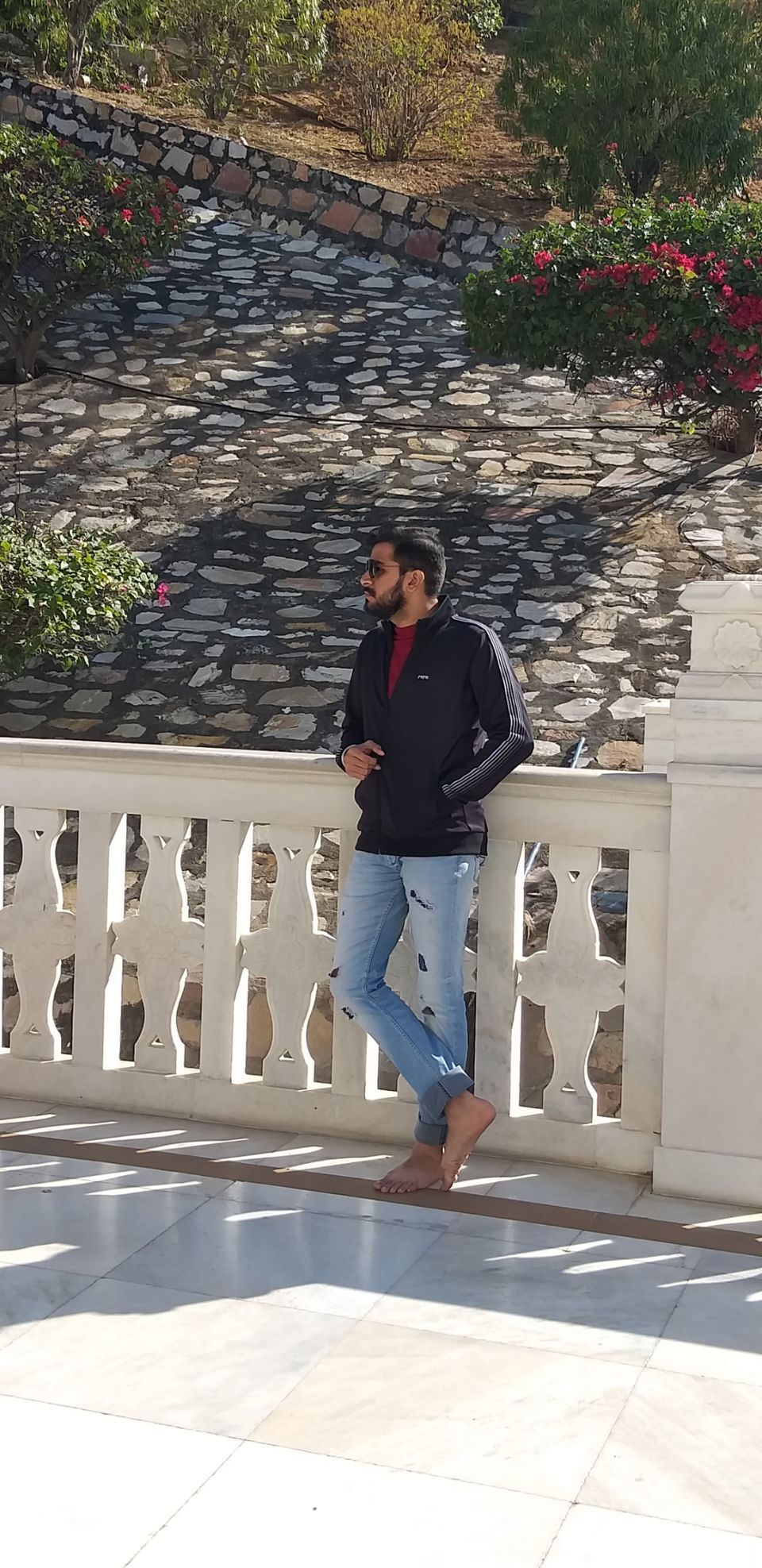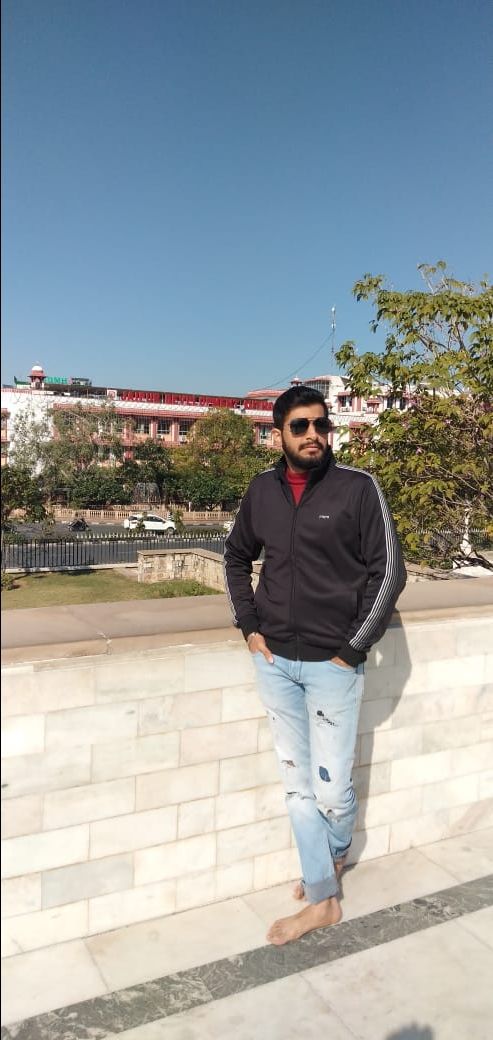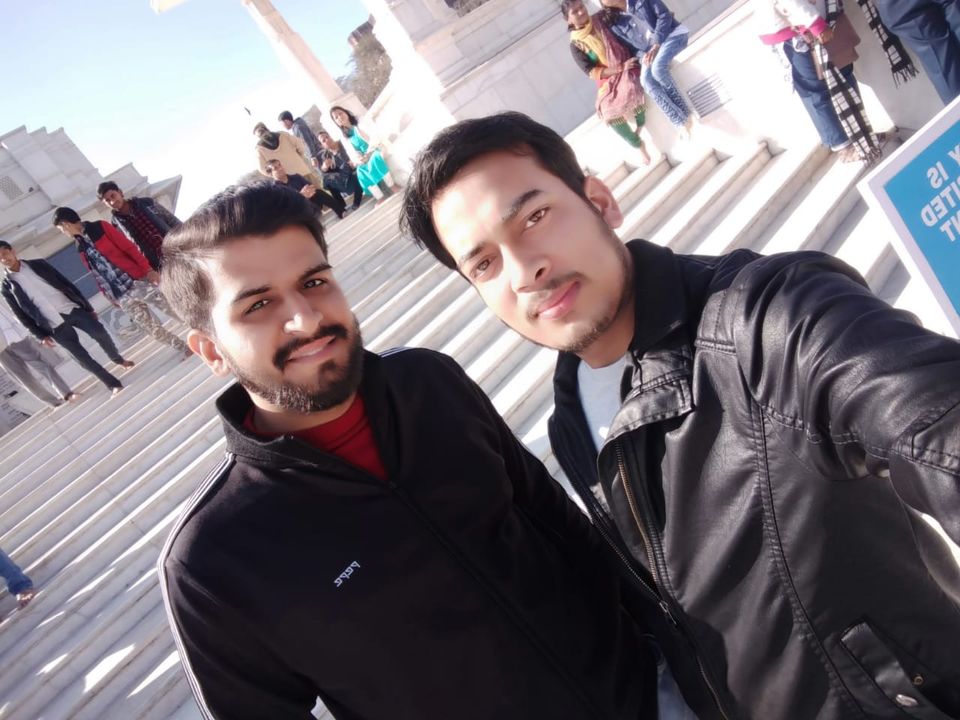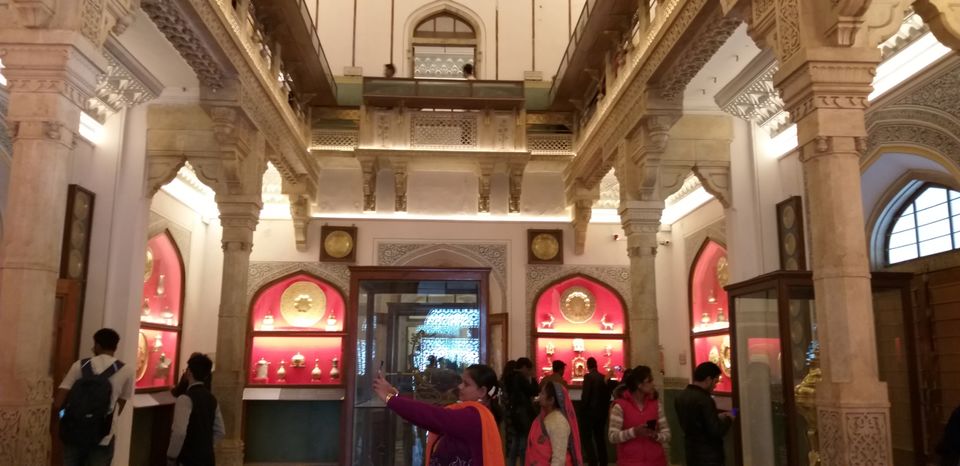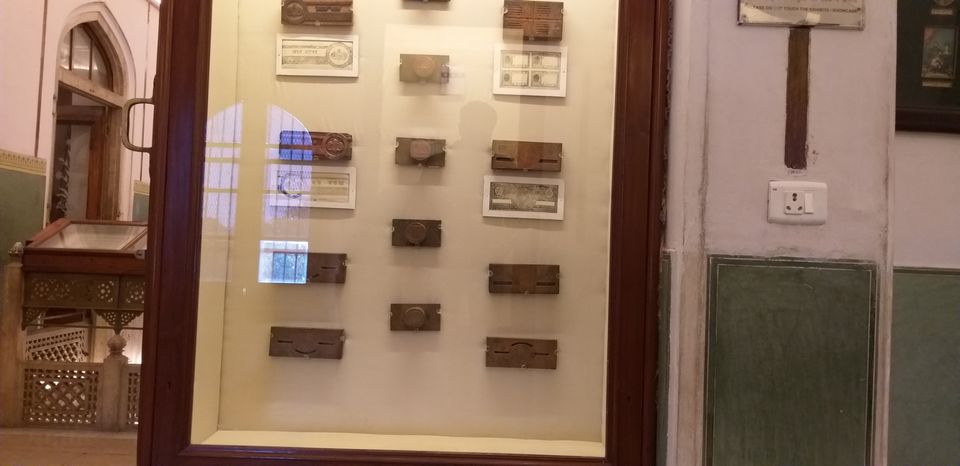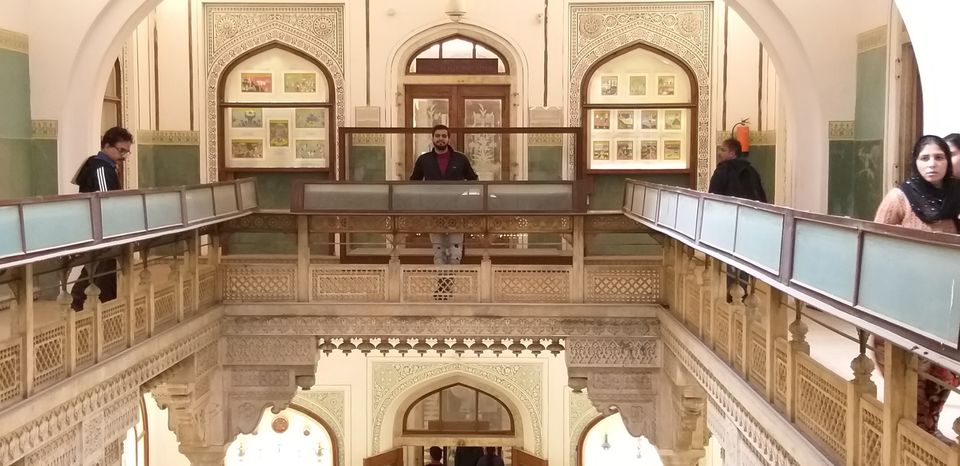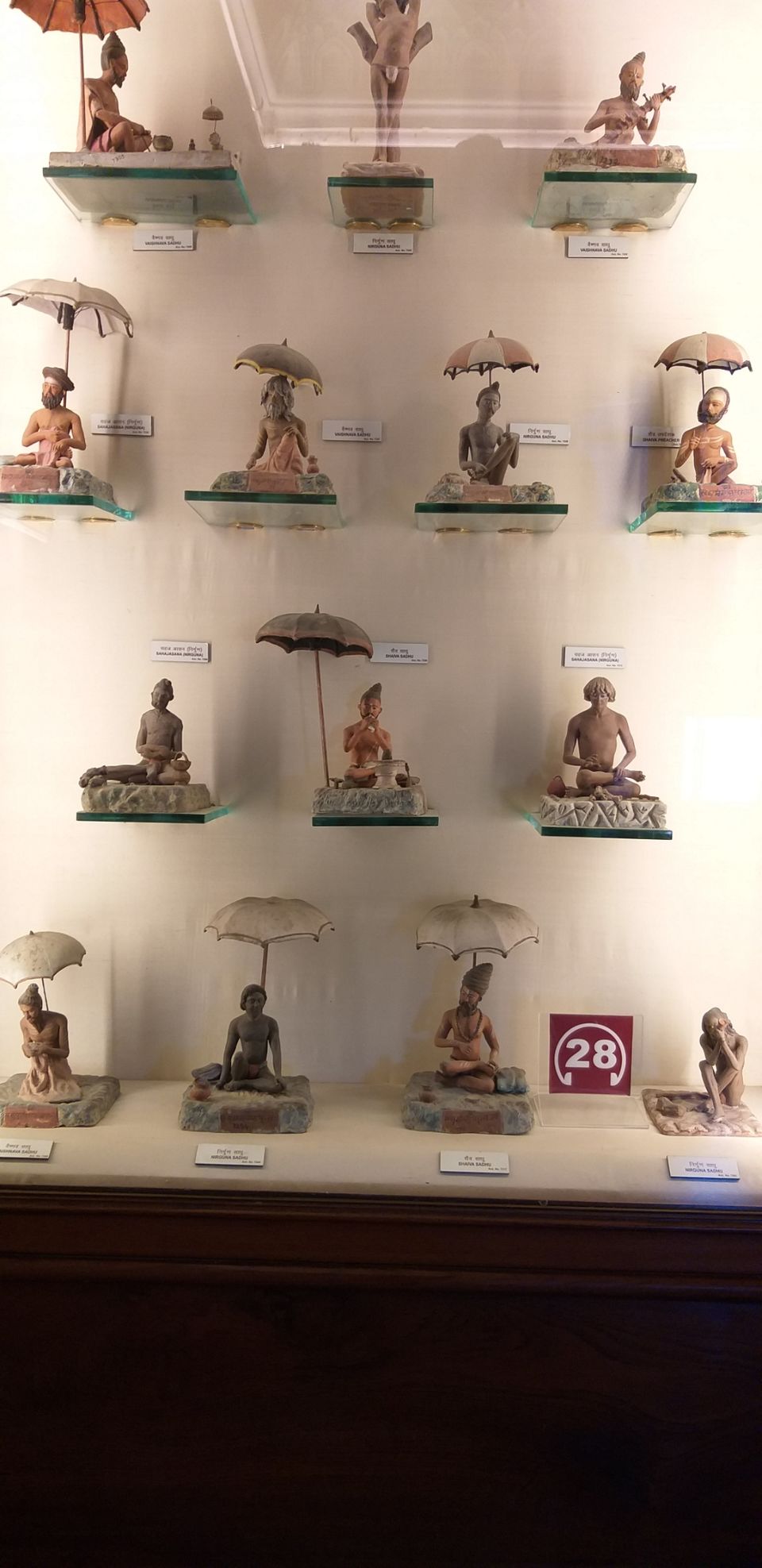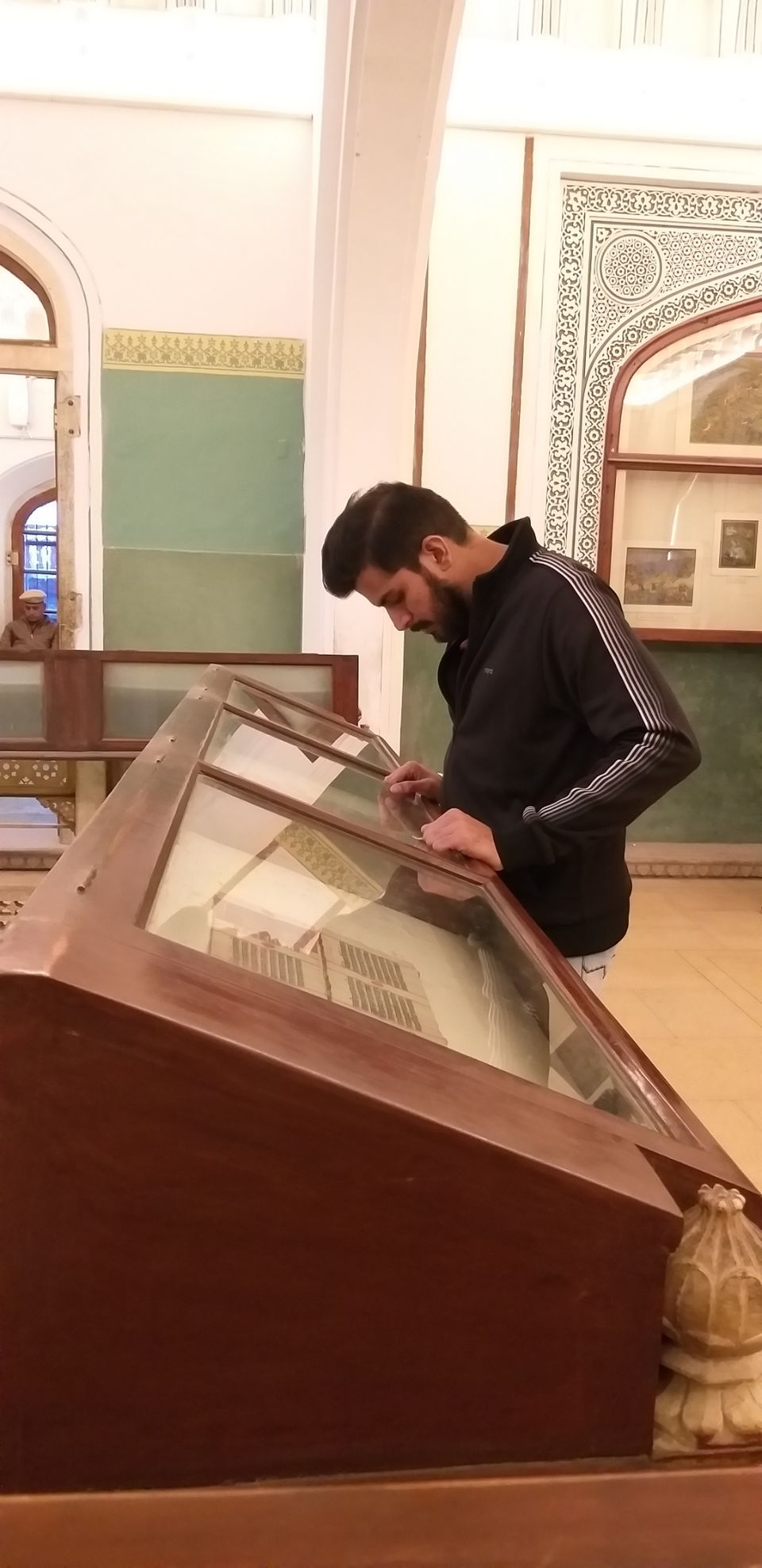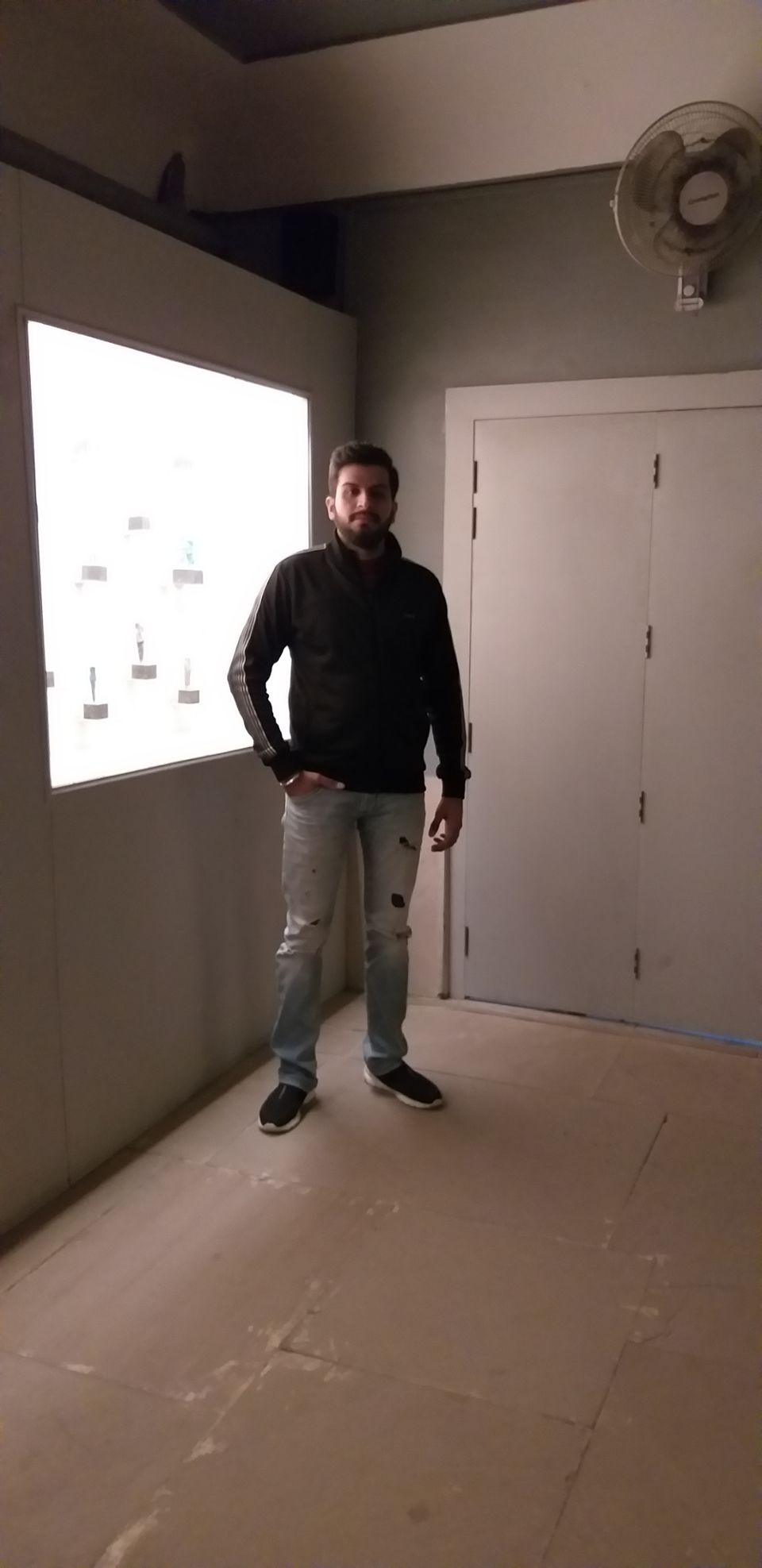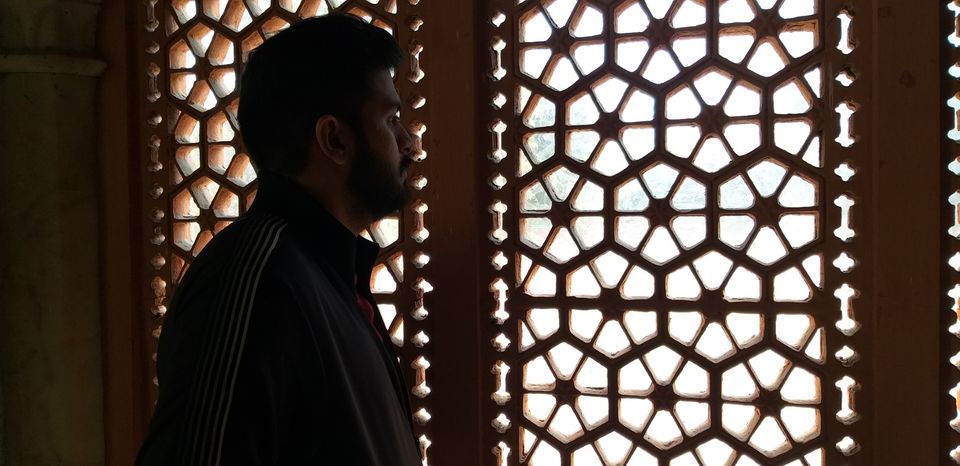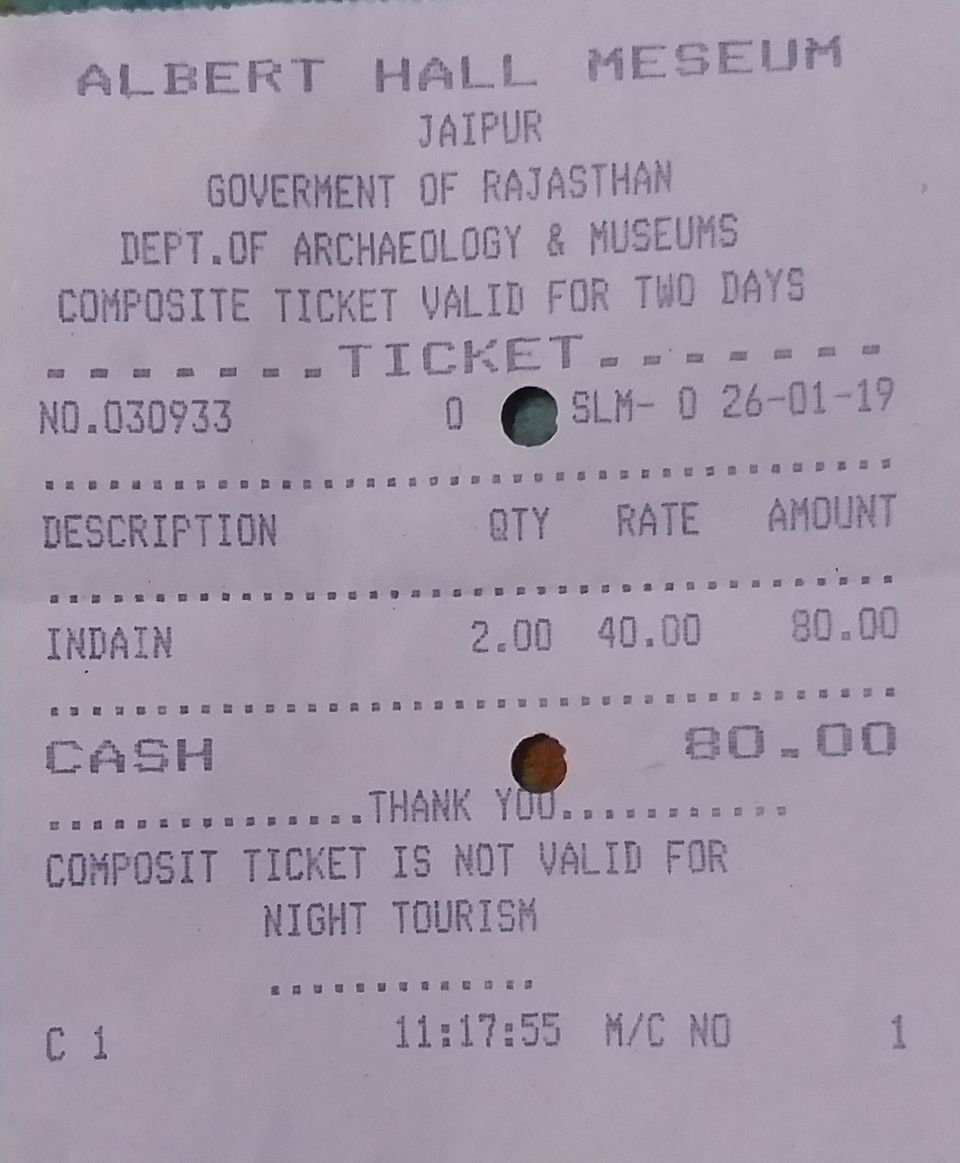 Due to traffic,the bus doesn't stops at hawa mahal, so our next stop was at Jantar Mantar, which is really historical. There are only 5 Jantar mantar in india out of which one is in Jaipur which is the only one which carries some meaning. Actually Jantar mantar is the place where all the instruments required to calculate time were constructed and kept. Believe me it's really interesting to know how the people in ancient times used to calculate time. Here also you need to buy ticket worth Rs 50/person. City palace is also near to Jantar mantar, you can explore this as well.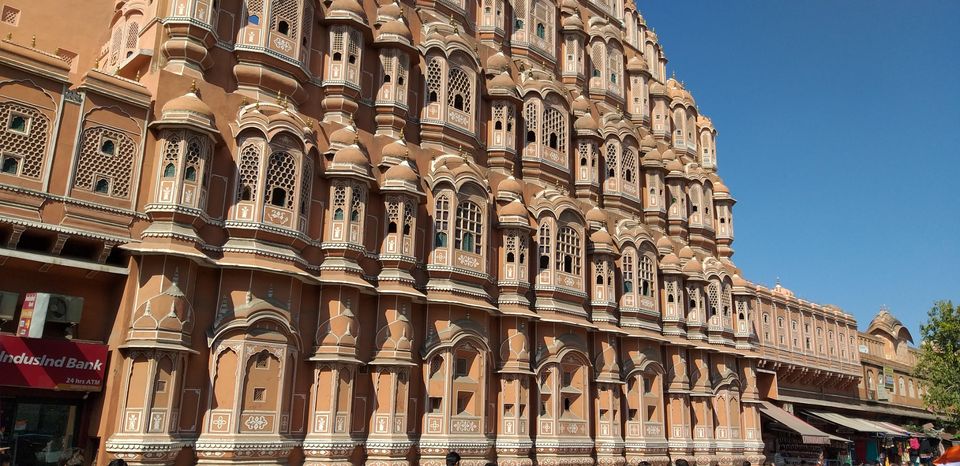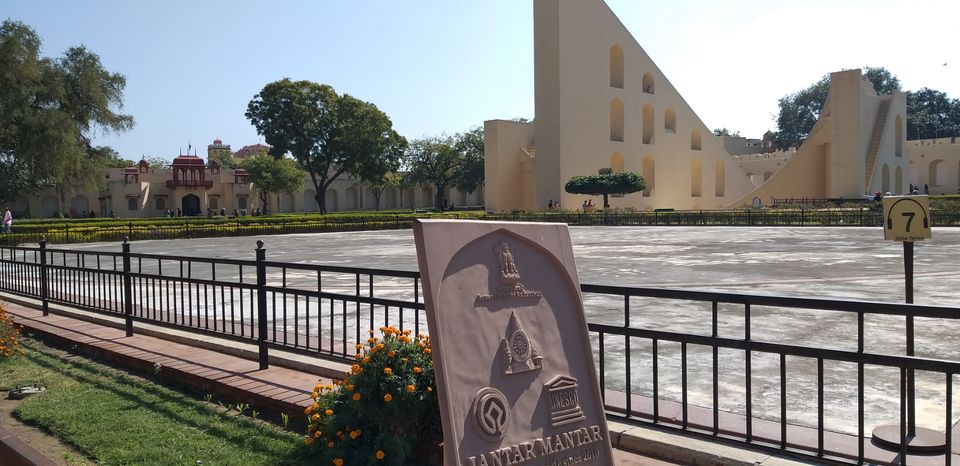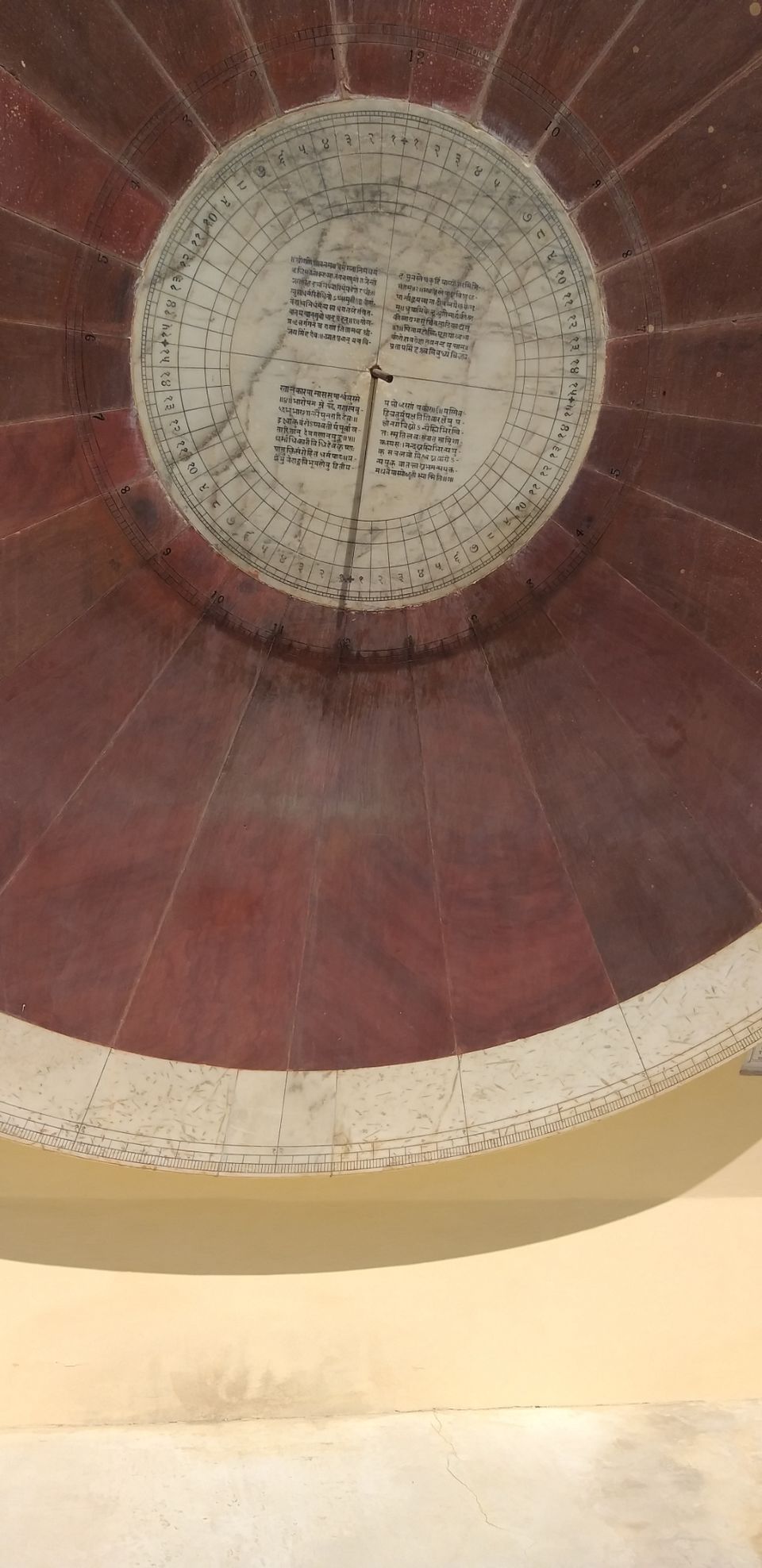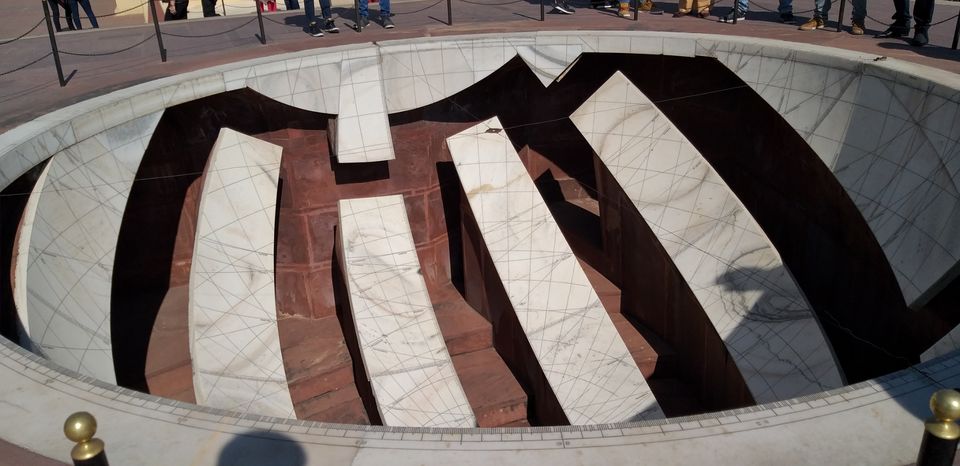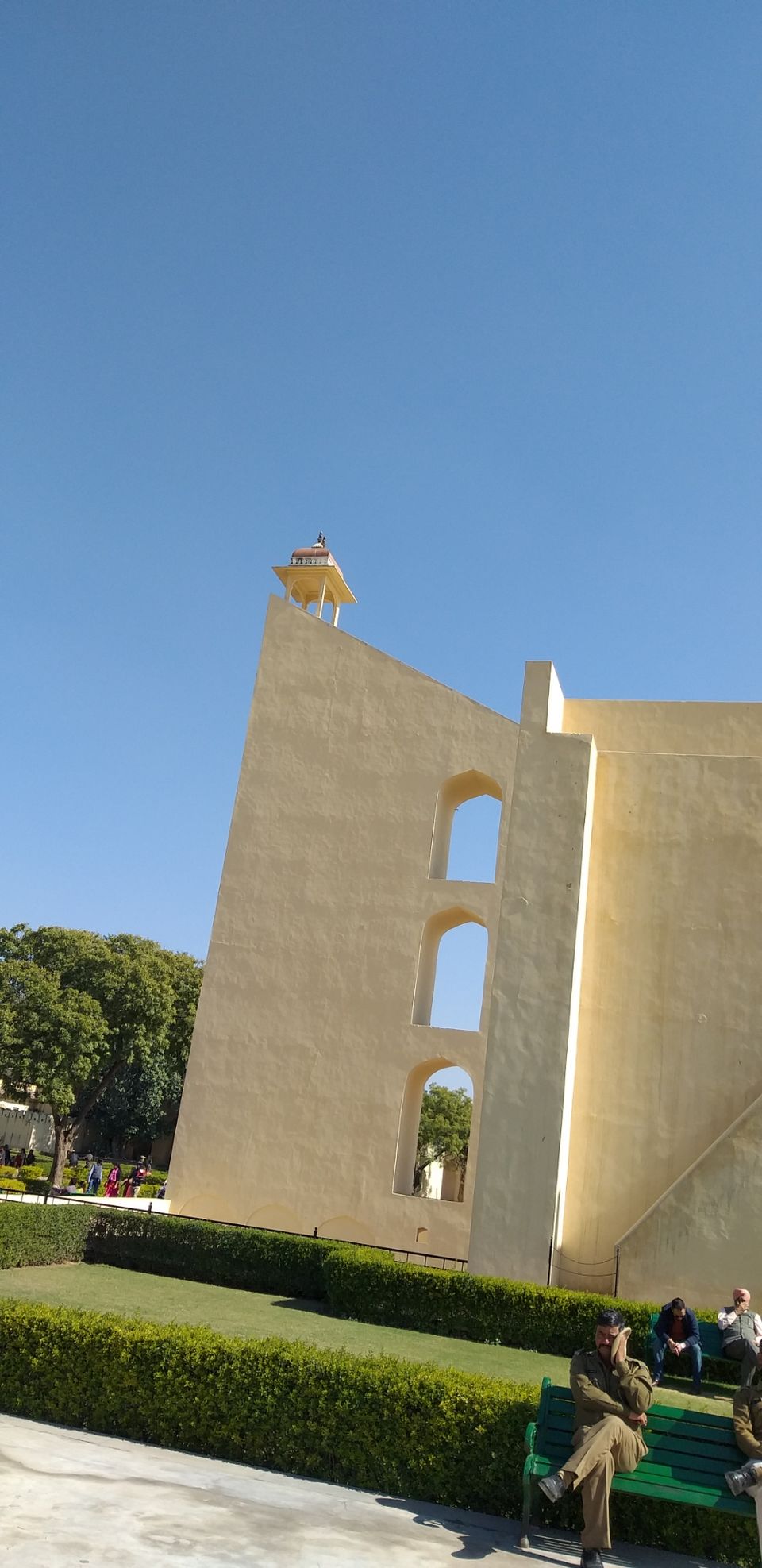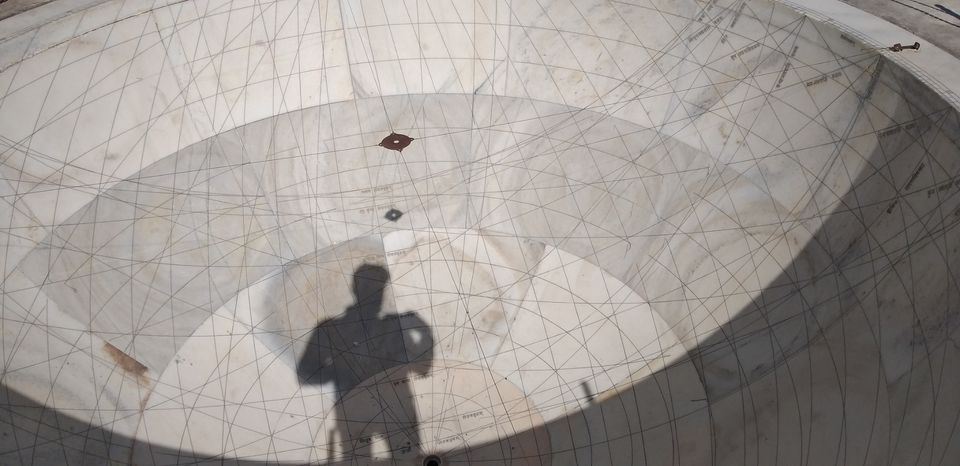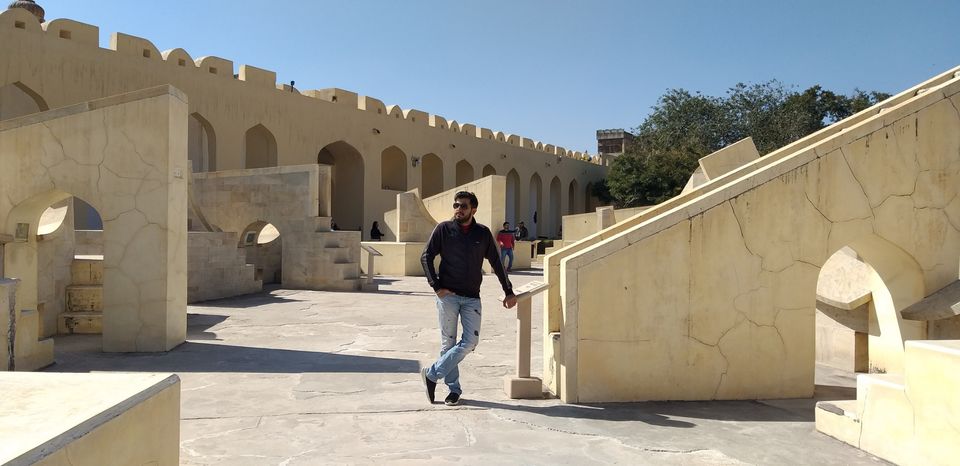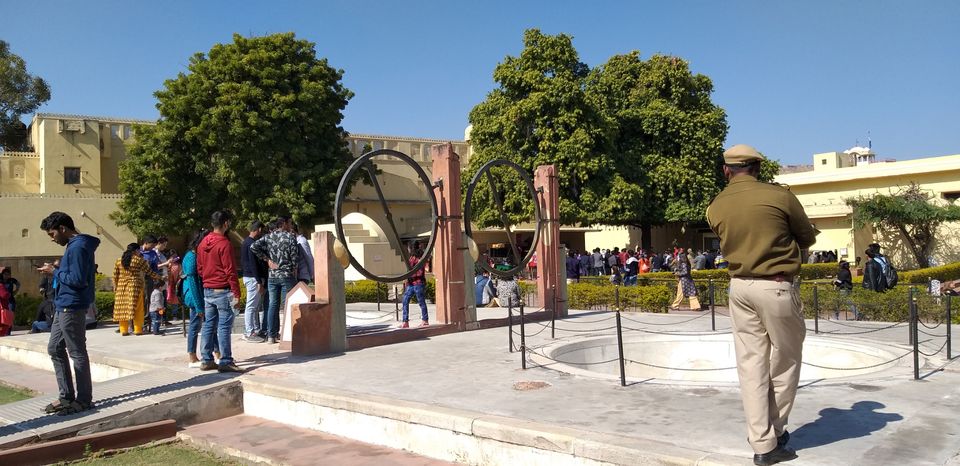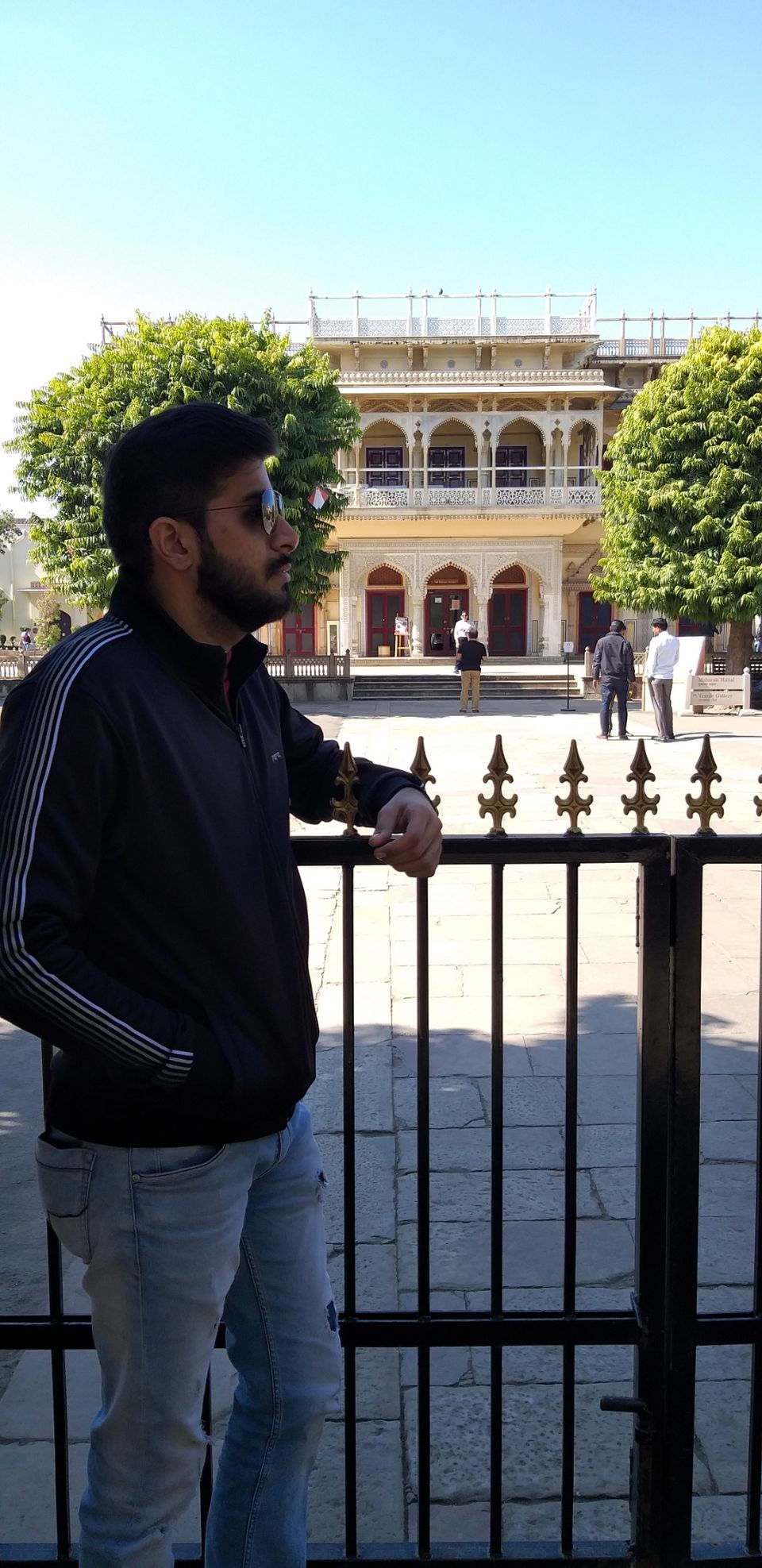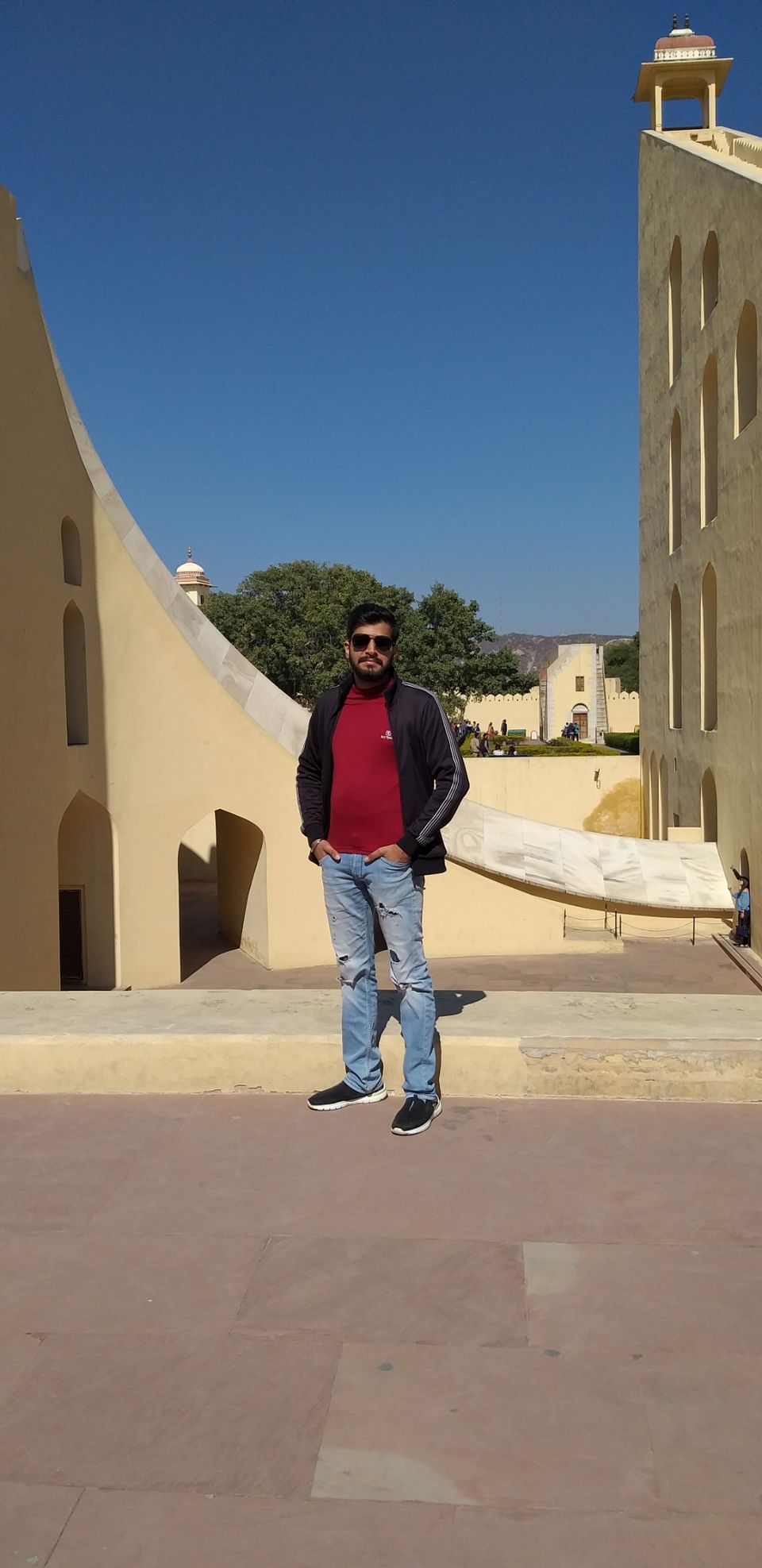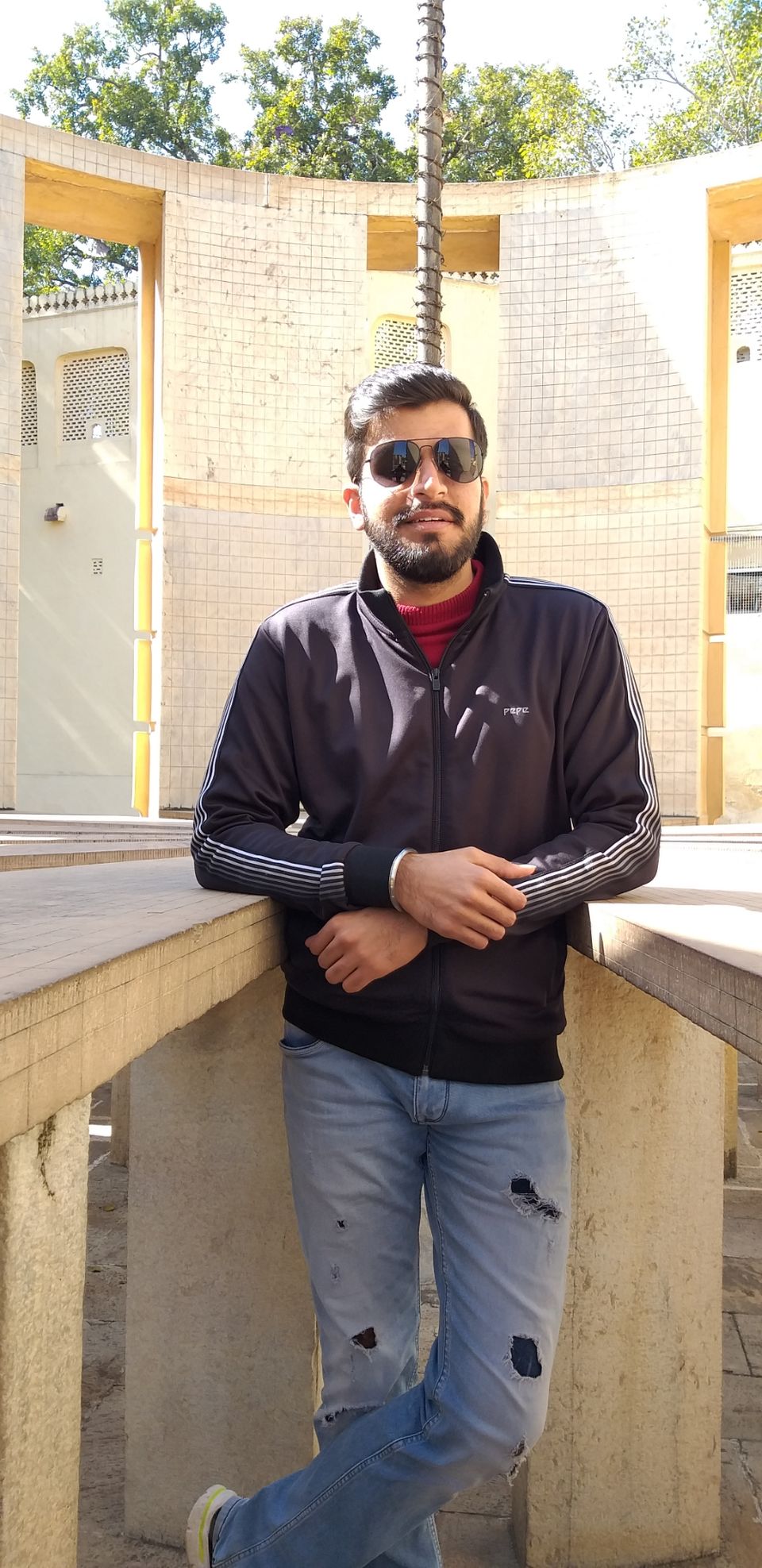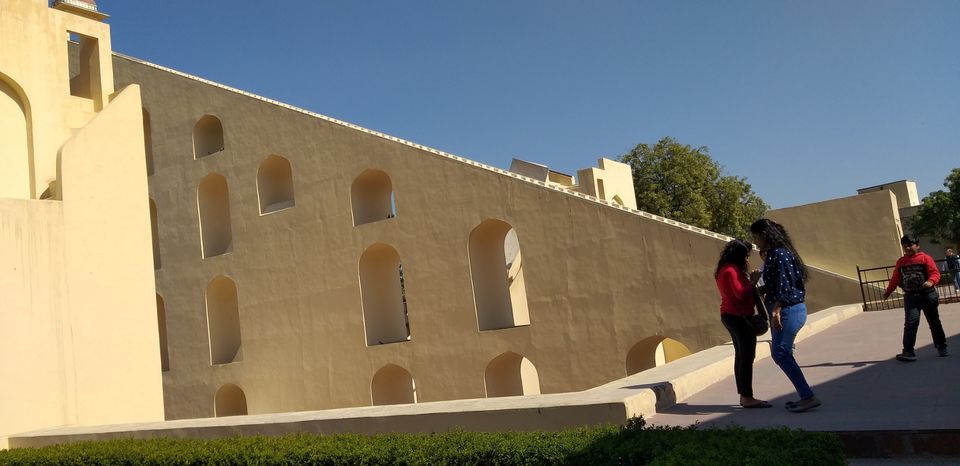 After this, the buswala will take you to a shop for shopping, I would advice you all not to buy anything. After wasting our one hour, we stopped for our lunch, I don't remember the name of the restaurant, it was not good, had our lunch worth Rs.300 for two. As the food was not good so I didn't eat much. After eating we headed straight to Amer fort which is the third most beautiful fort in Jaipur, runs an entry ticket worth Rs.100/person.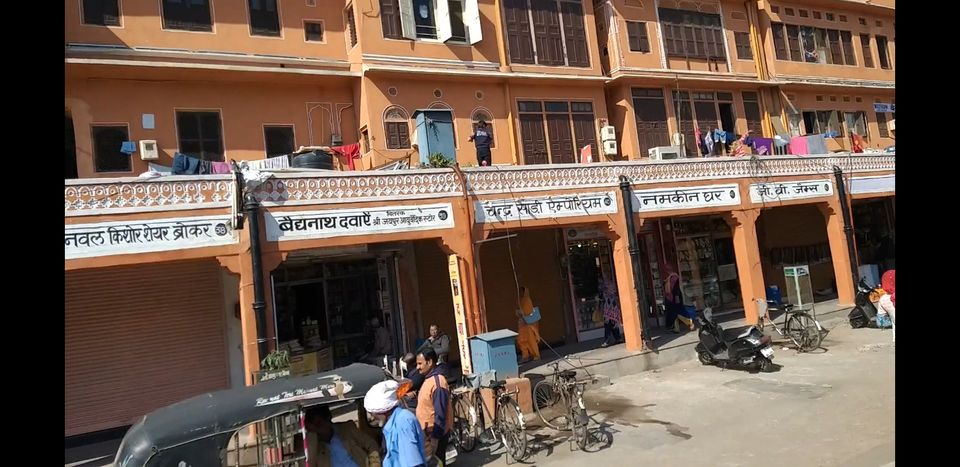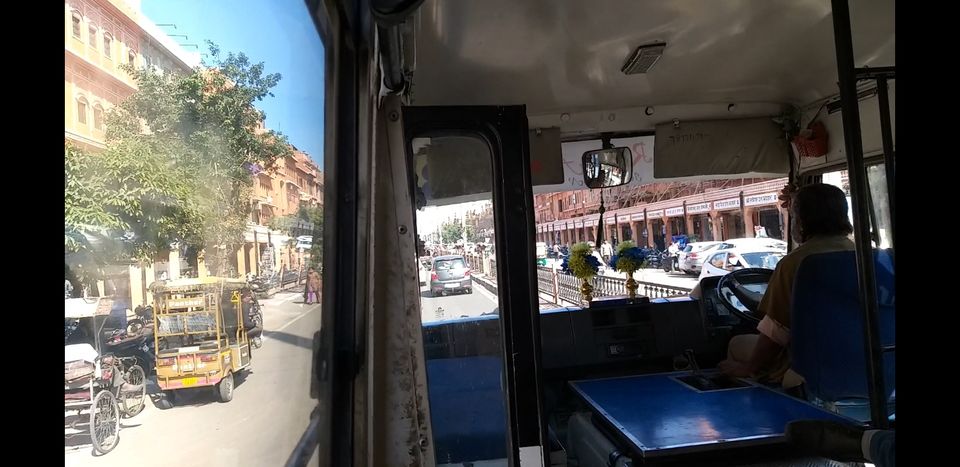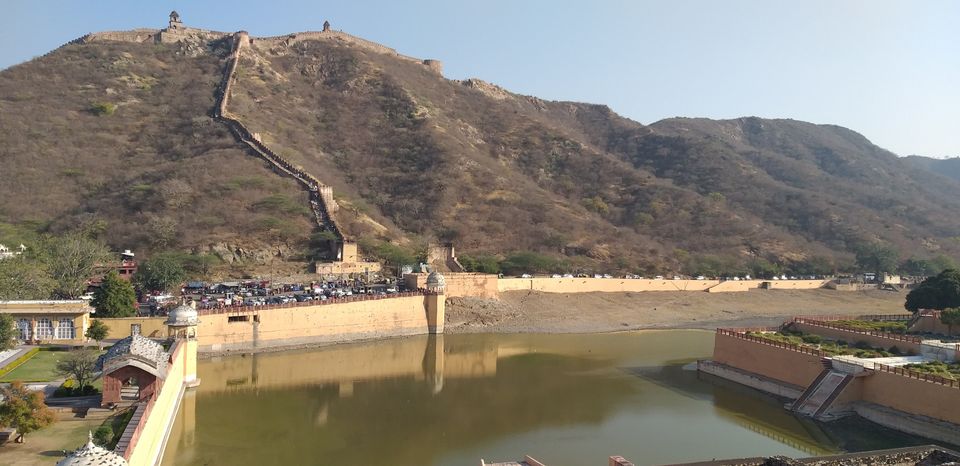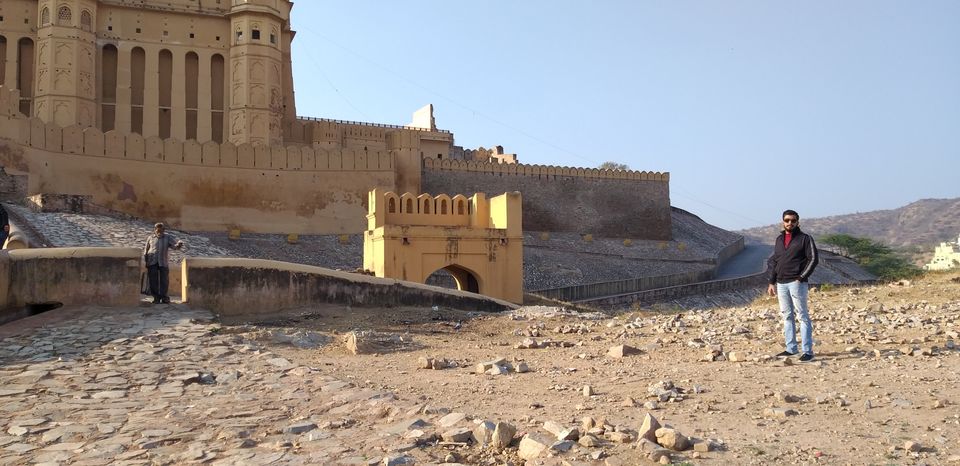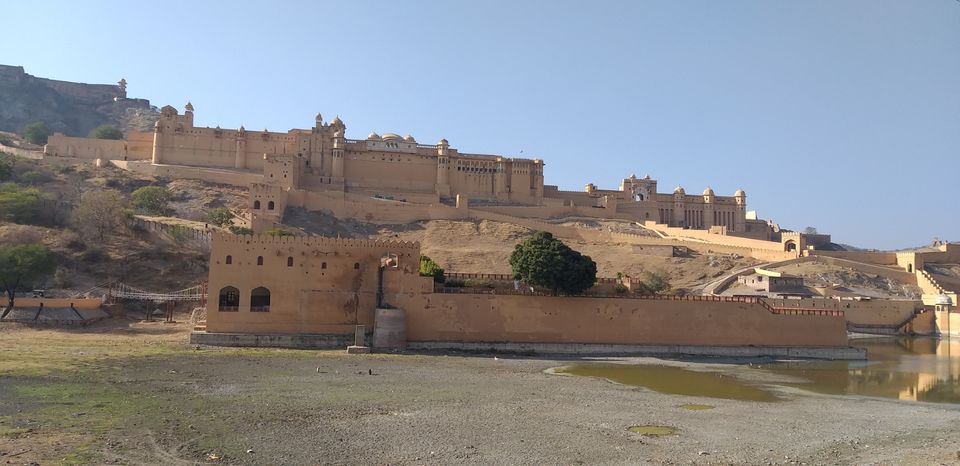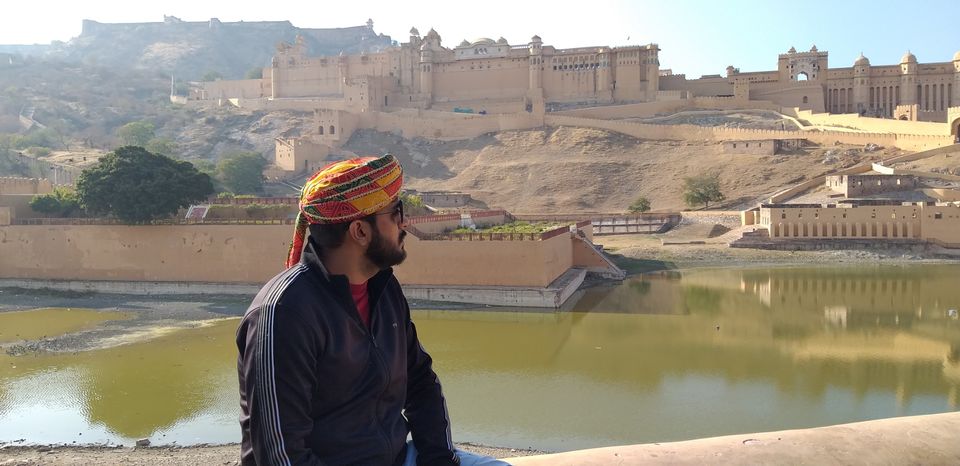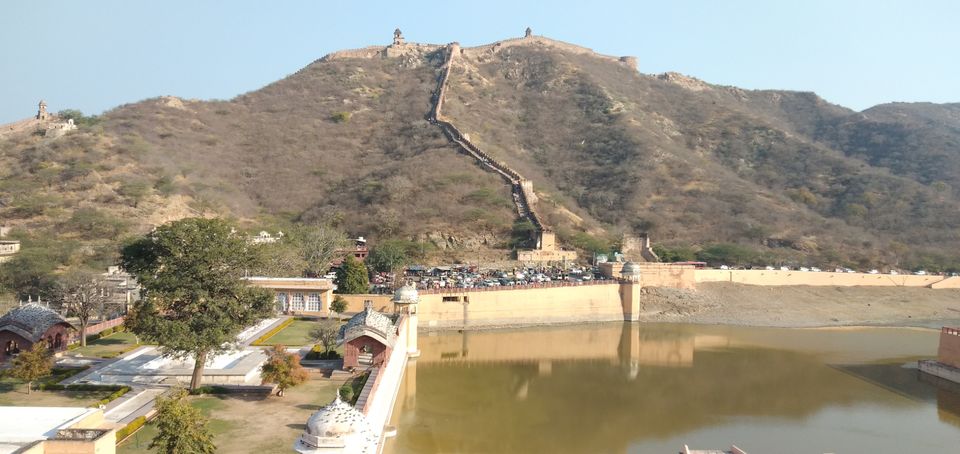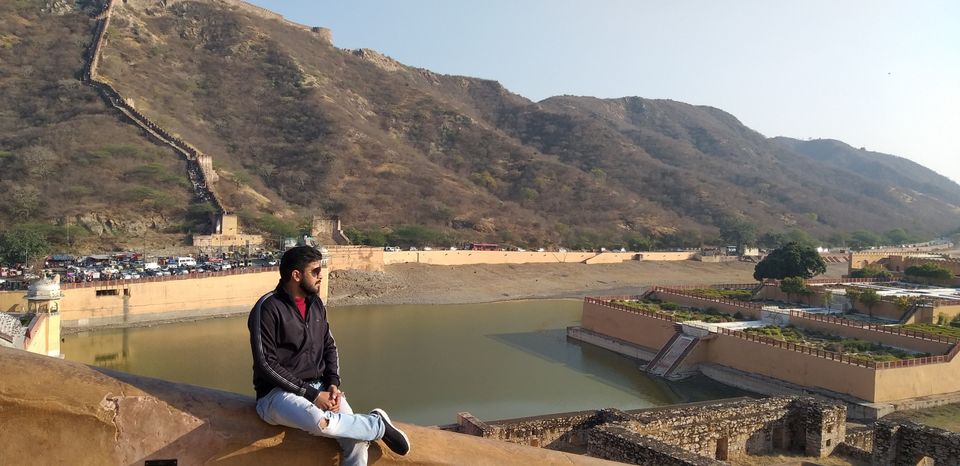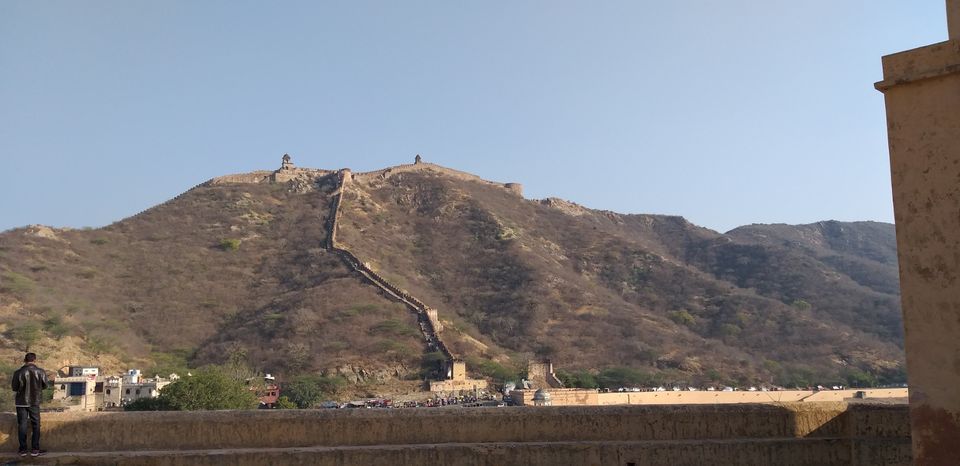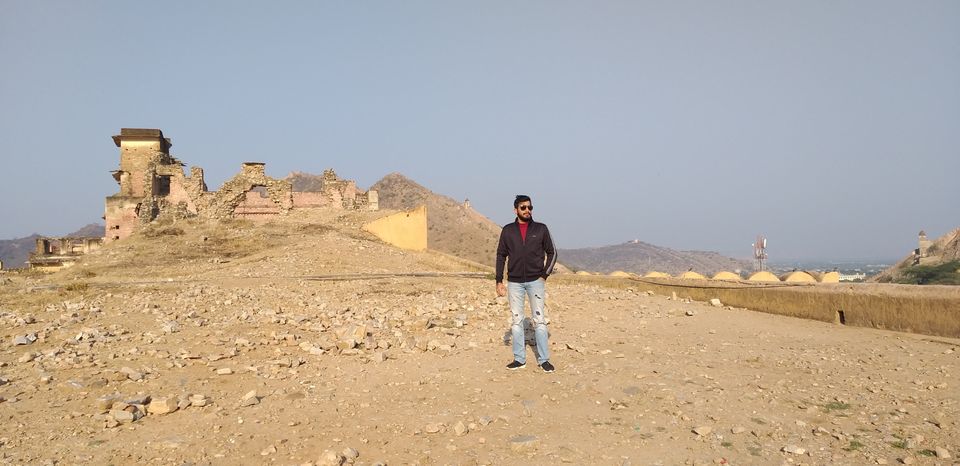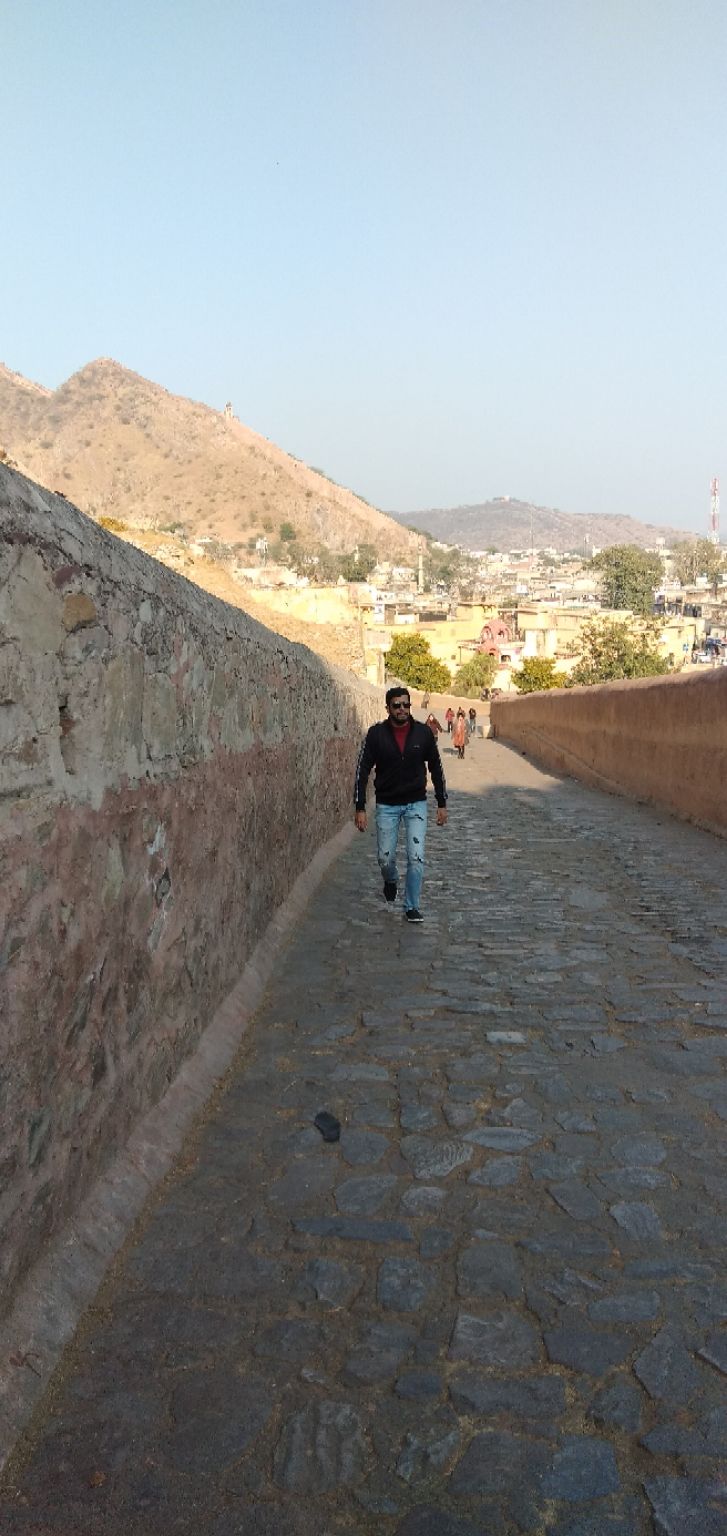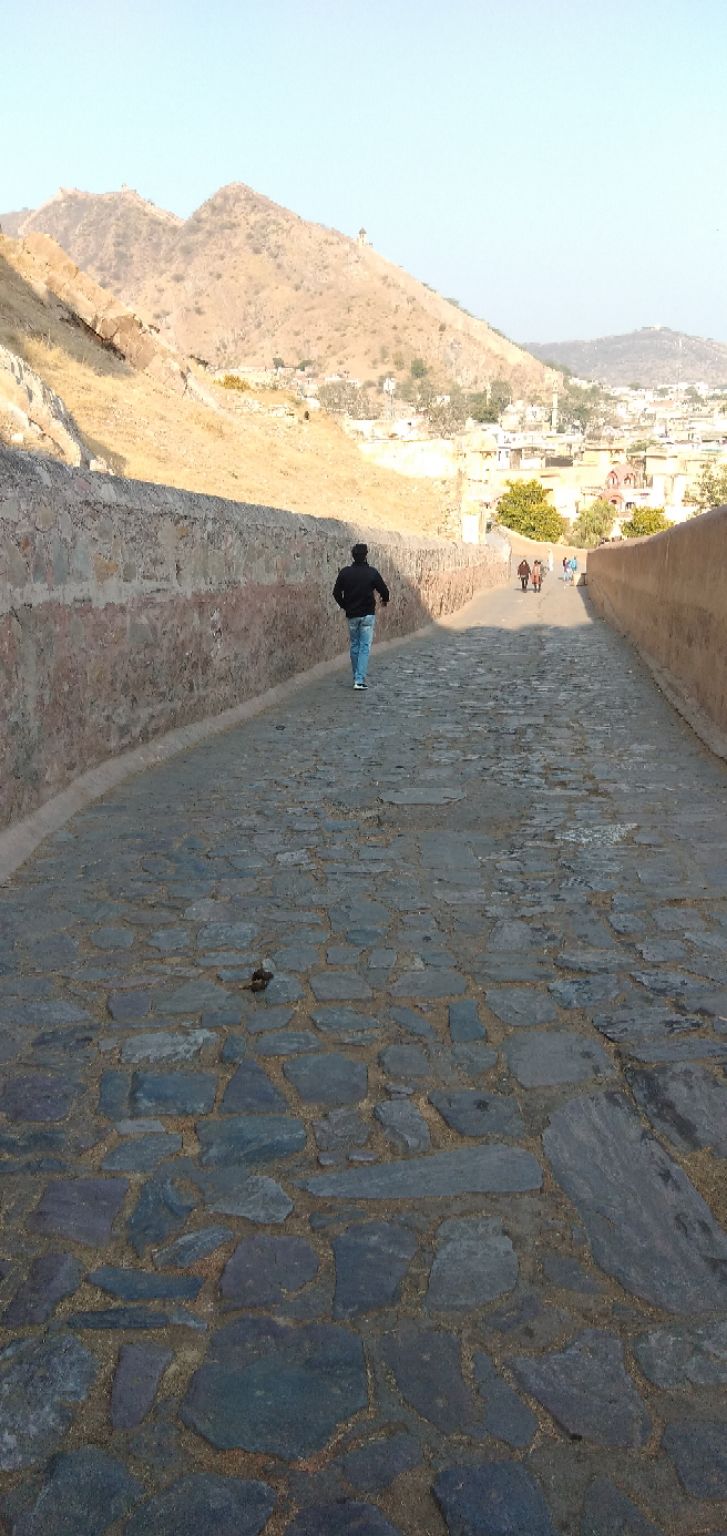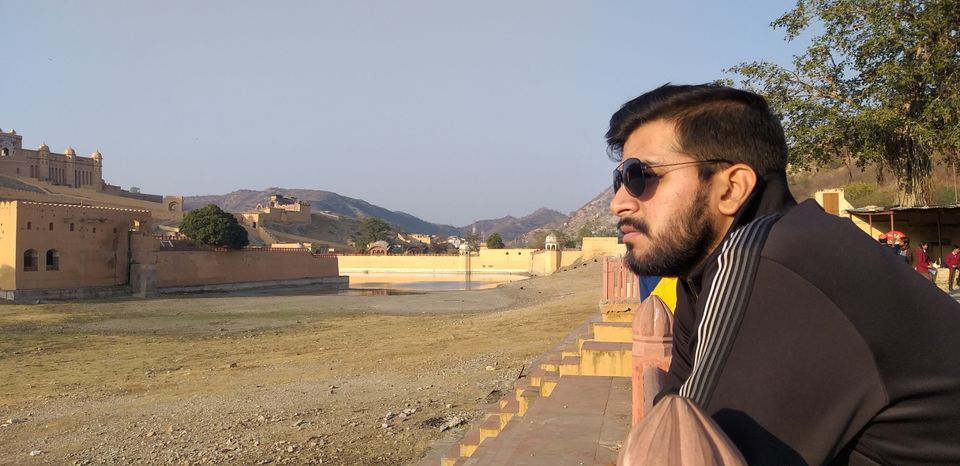 We stayed there for one hour and went back to our bus, where our next and last stop was Jal Mahal, these Jaipur darshan buses don't stop at Jal mahal, so we left our bus and decided that we'll go on our own convence back to the hotel. Jal mahal-one of the most beautiful place in Jaipur especially at the time of dusk. We stayed there for one hour, clicking pictures, talking with localides, it's really a fun place to go. We took the public bus from jal mahal to Railway station worth Rs.25/person, you can book an auto as well. Why auto till Railway station, beacause our hotel was just walking distance from station.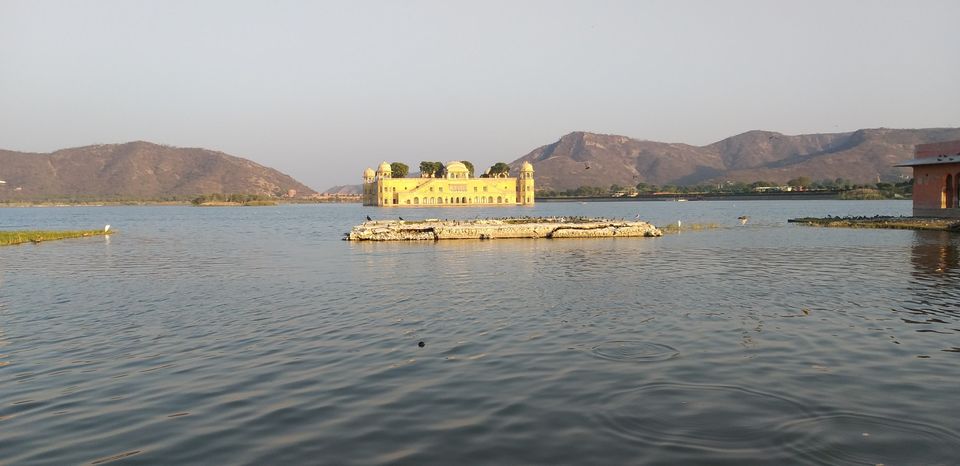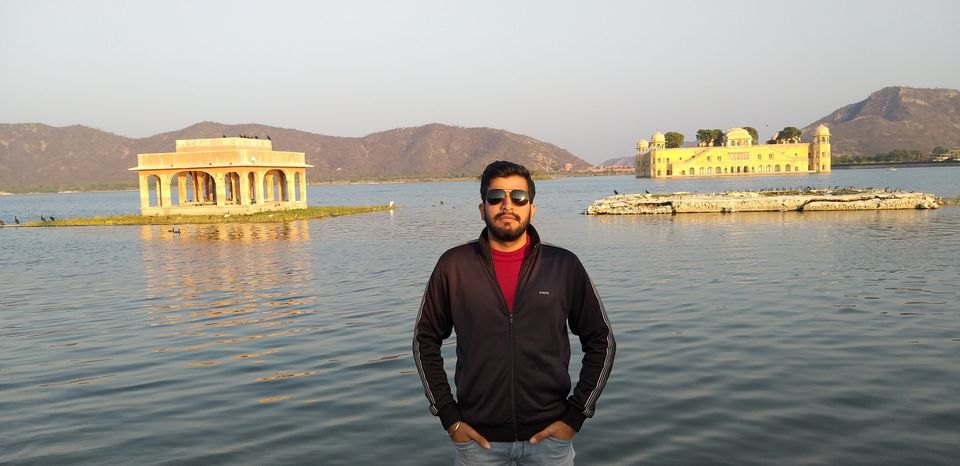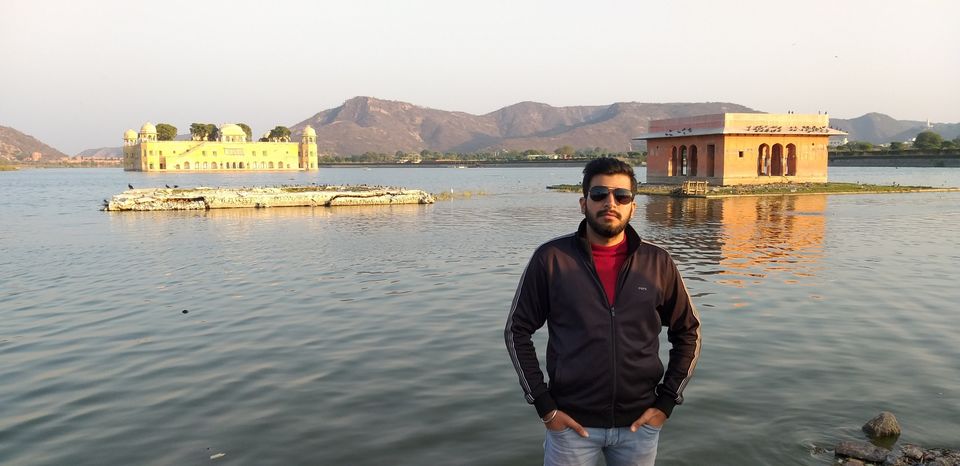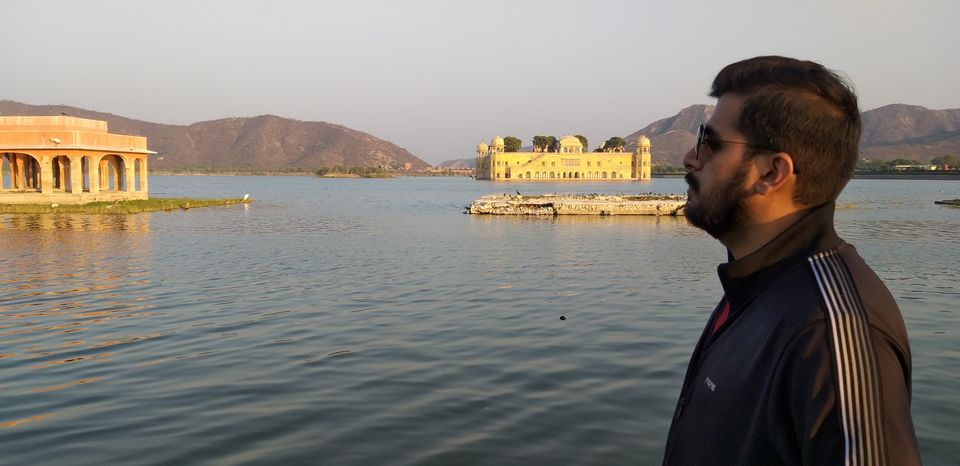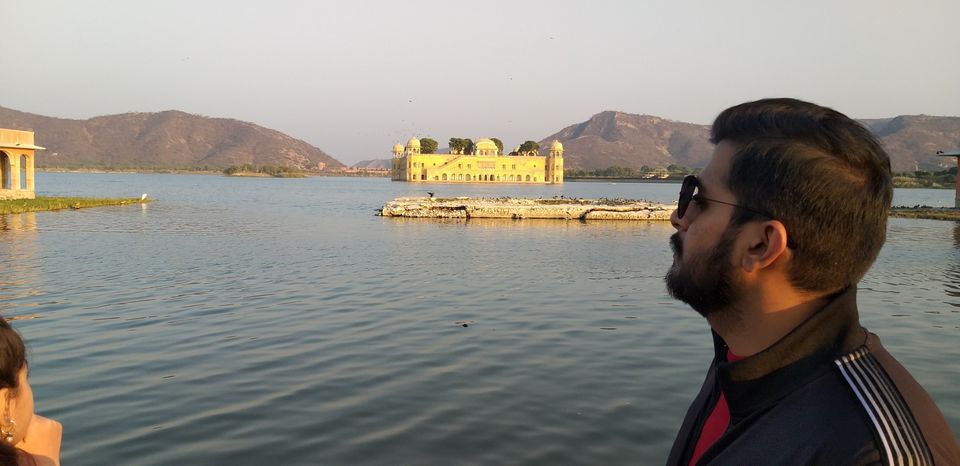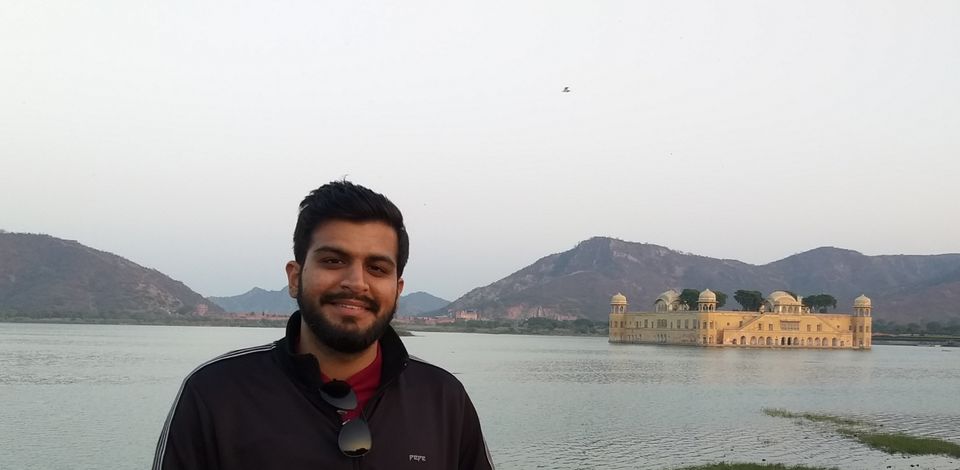 We reached back to our hotel at 08:00 pm, were so tired that we couldn't plan for chowki dhani also. Ordered our dinner from Zomato using the code "TASTY" which is giving 50%off in January costed Rs.250 only for two. We had our dinner, came outside the hotel and asked few people for our how to visit the forts for the next day. Our next day plan was to visit:Jaigarh fort and Nahaargarh fort, the topmost points of Jaipur. So this completed our day 1.
We first had to reach Jaigarh mod by bus and from there an auto takes you to Jaigarh &Nahaargarh fort. Firstly, we did our breakfast, I went with fruits and boiled eggs worth Rs.100.
We boarded public bus no.9 from Jaipur Railway Station to Jaigarh mod which is around 10km and took around 35 min. Reached jaigarh mod at 10:30 am, now the challenge was to book an auto at an affordable price. One autowala asked Rs.1000 for both the forts for to&fro journey. After waiting for 10 min and asking many, that autowala only was ready in Rs.600 for both the forts with 1.5 hours stoppage at both the forts. So have patience and bargain as much as you can.
He firstly took us to Jaigarh fort, entry ticket worth Rs.70, we took the auto inside the fort as well to save our time and walking, auto parking charges Rs.100. From the Jaigarh fort, you get the top view of Amer fort, you can also reach Jaigarh by trekking from Amer fort, which many people opt. It gives you a mesmerizing view of Jaipur City, makes you to stay there for long. You also come across World's Largest Cannon-Jaivana. We stayed there for 1 hour and left for our last destination Nahaargarh Fort.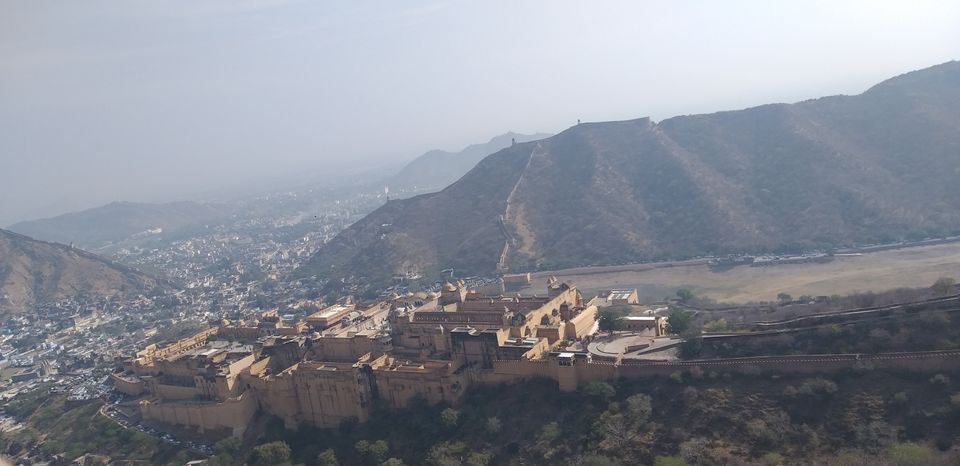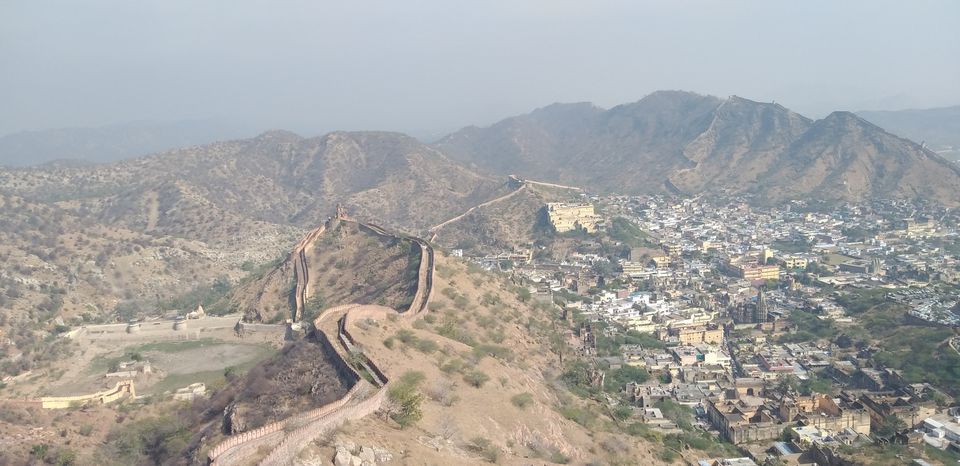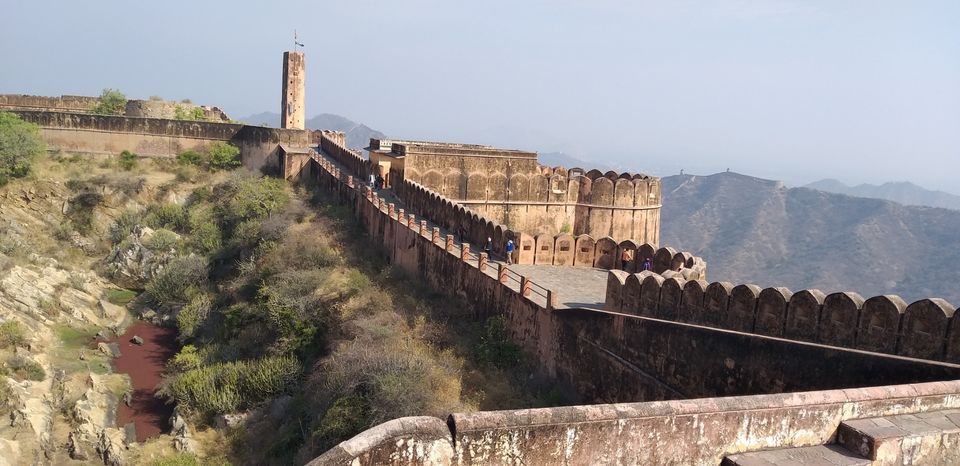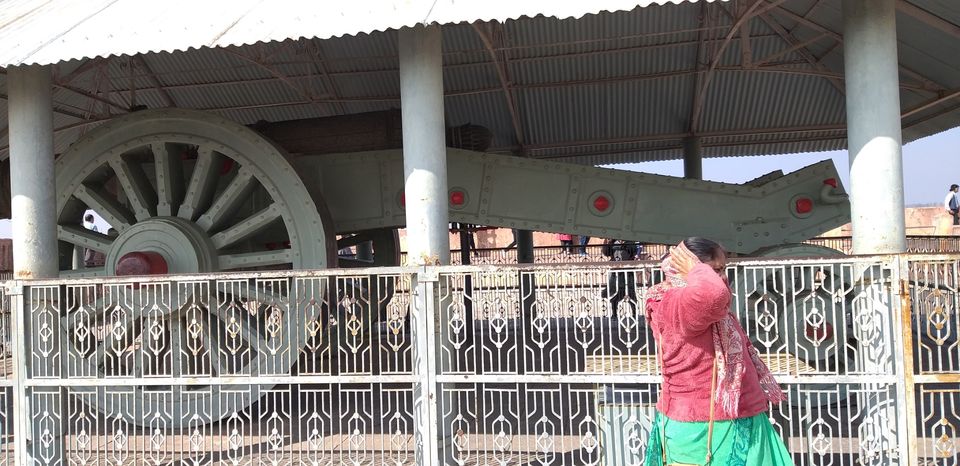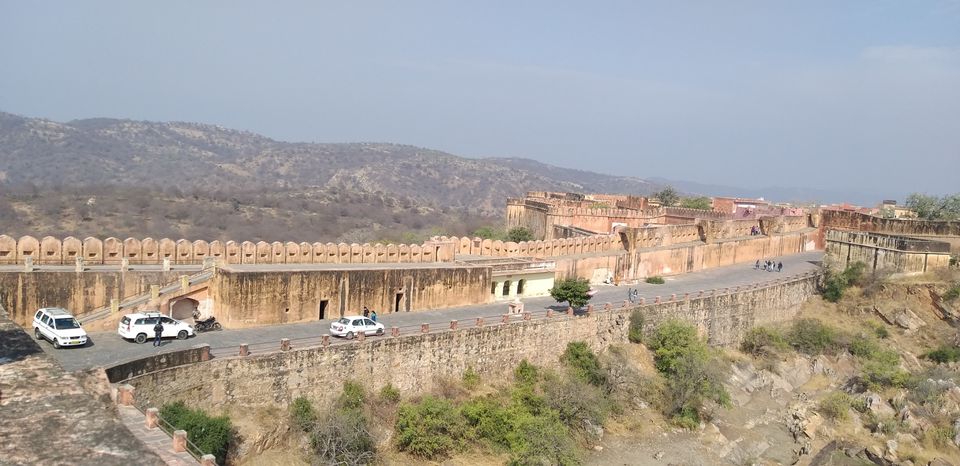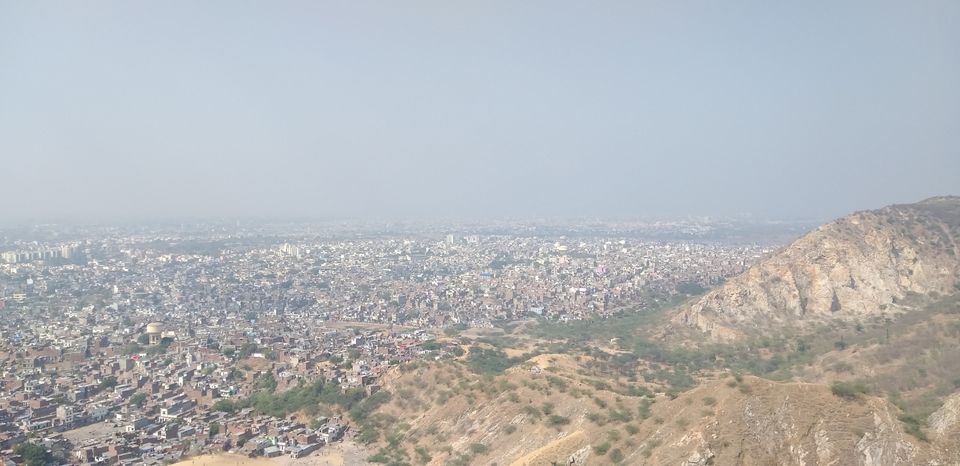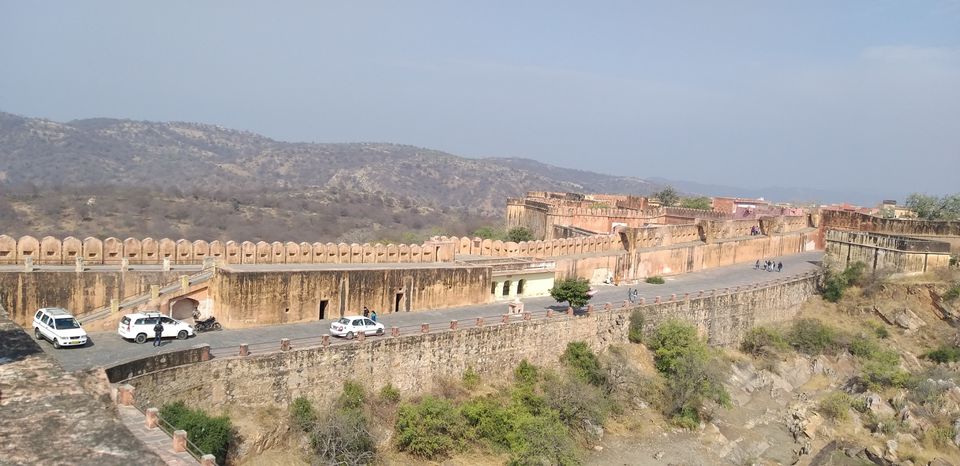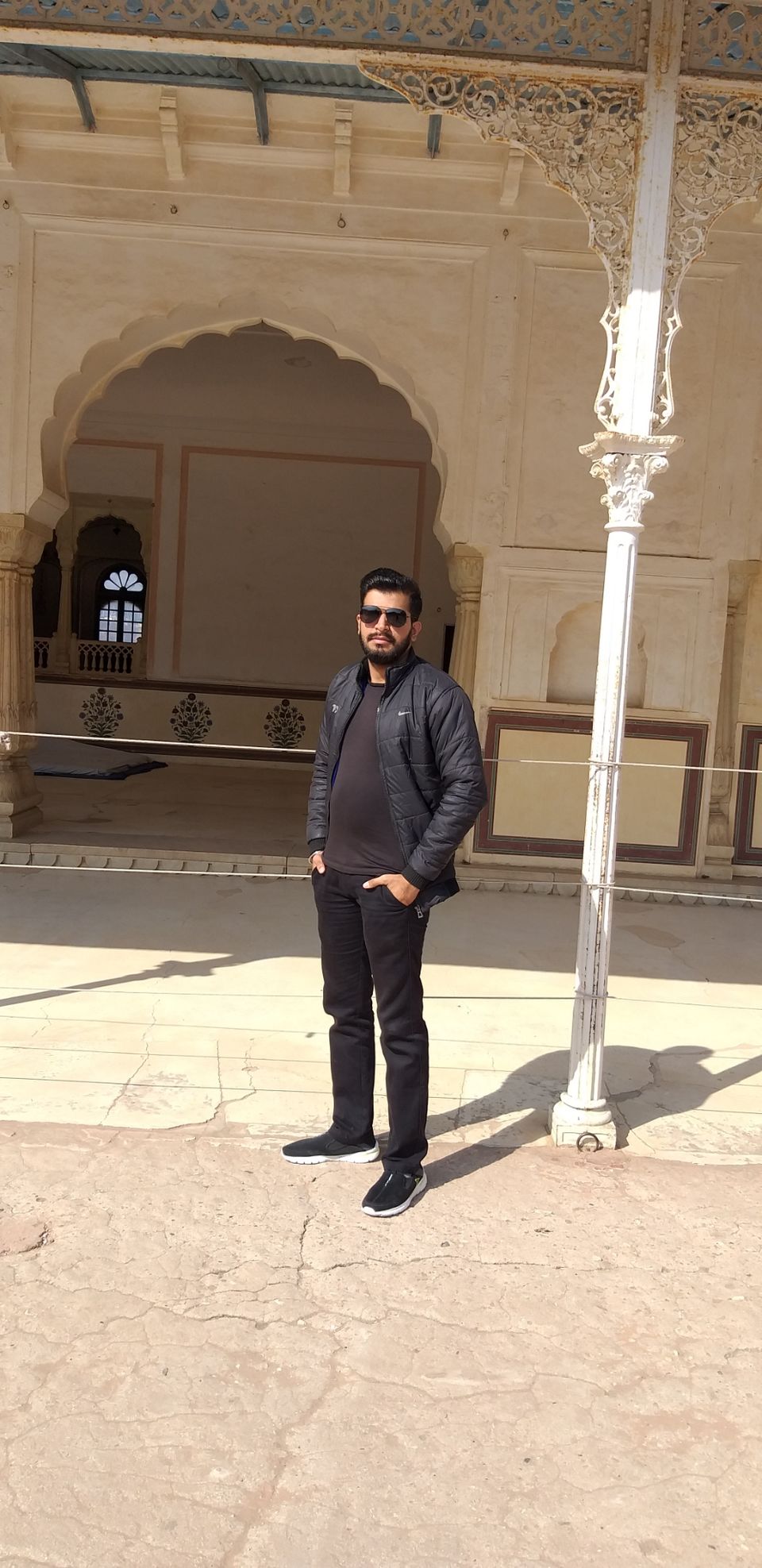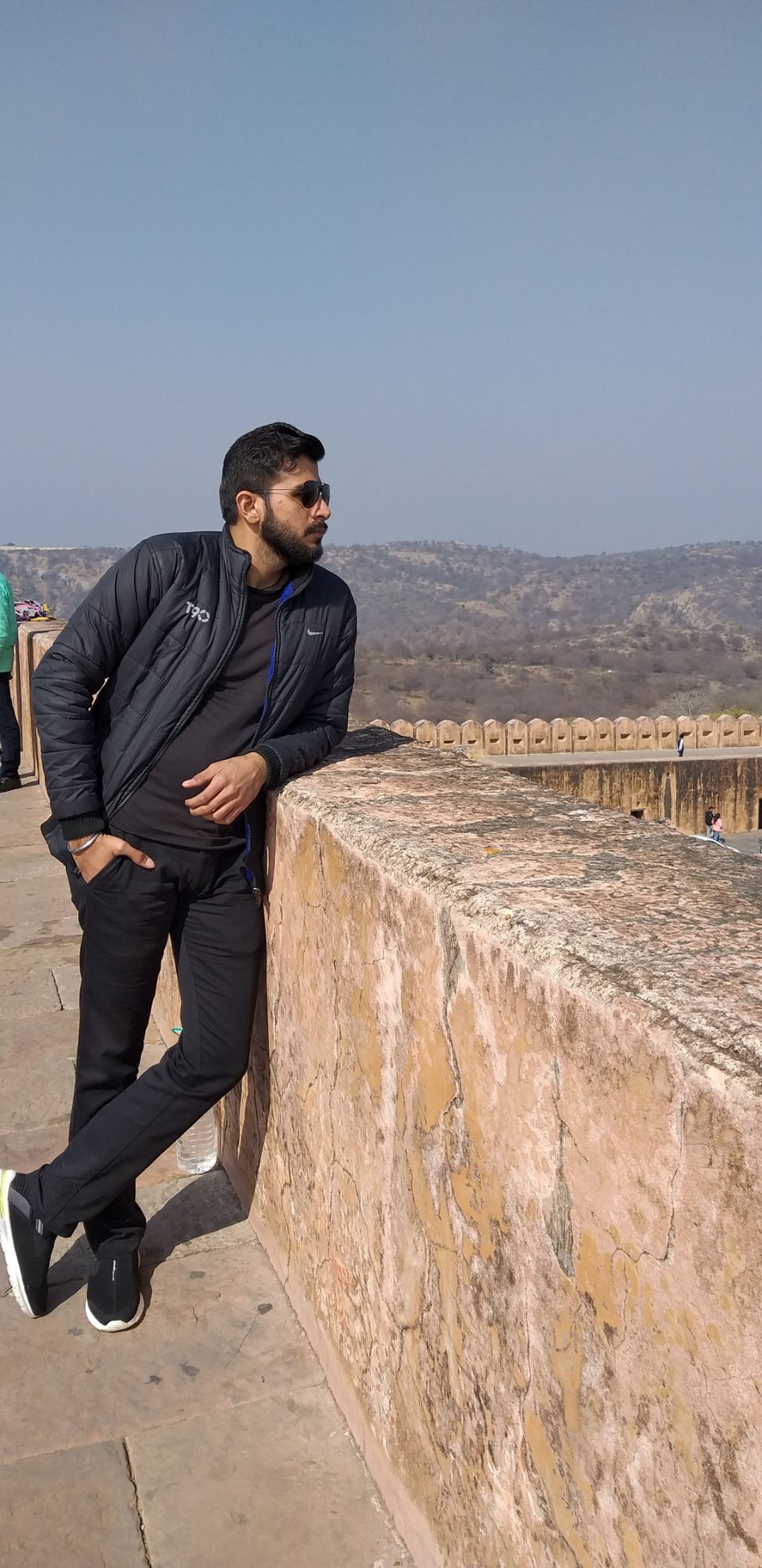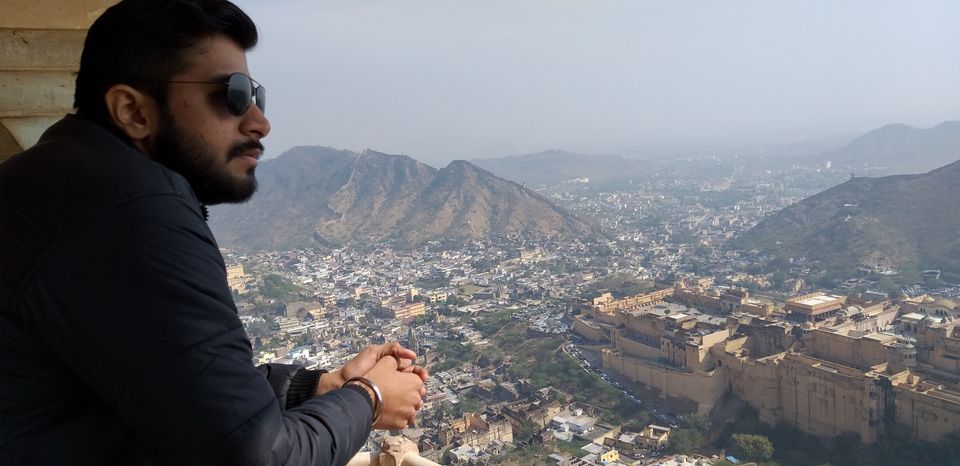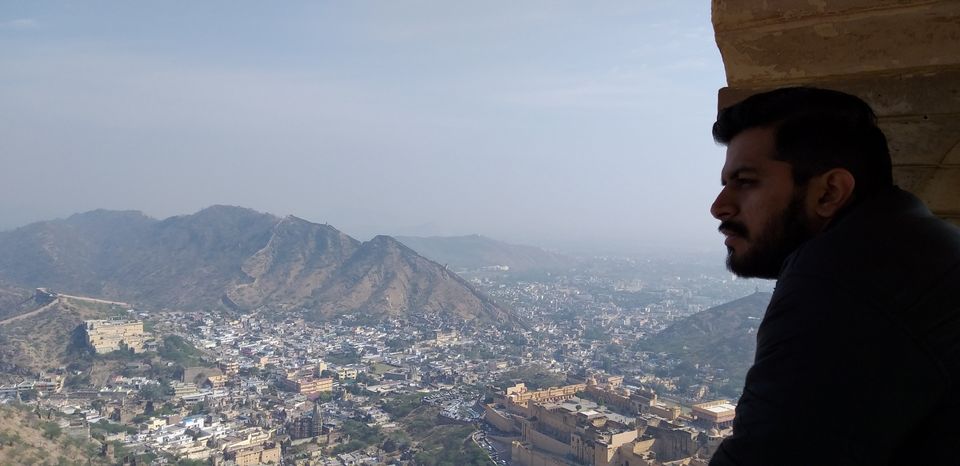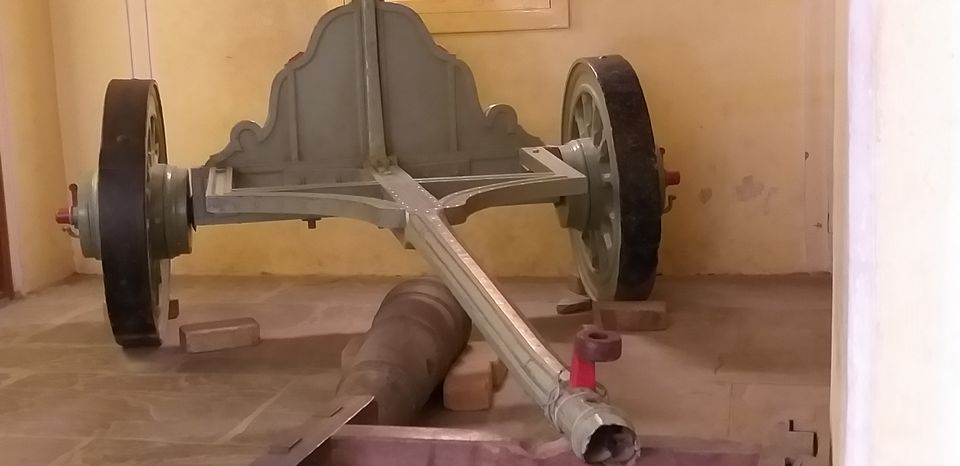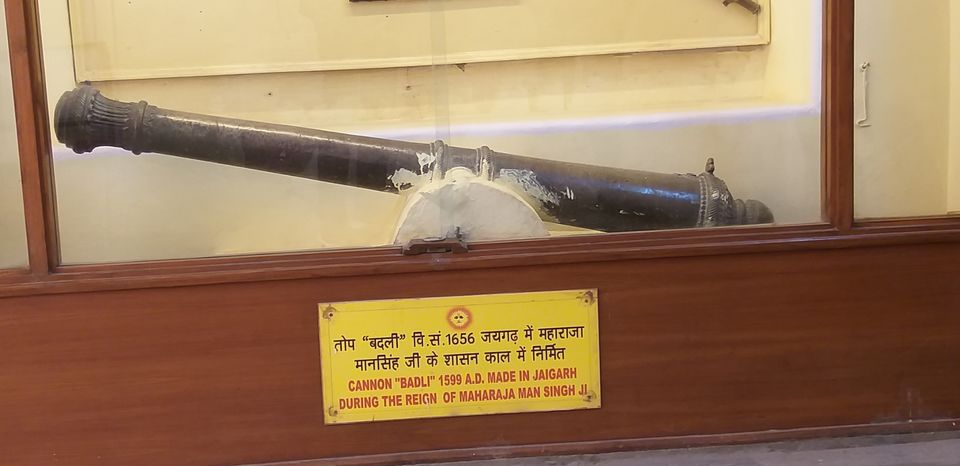 We reached Nahaargarh fort, entry ticket Rs.50, it is the highest point of Jaipur, which gives you the most splendid view. There is a museum as well inside the fort, entry ticket worth Rs.500/person, but we didn't go there because we had to catch the bus back to Delhi. This is a huge fort, and there are numerous rooms and corridors inside which will make you tired of walking. When you exit the fort, towards your left, there is a Sunset point, which is an another beautiful place in Jaipur. We left after spending one and a half hour and he dropped to a place for our lunch and we completed our trip with Rajasthani Thali worth Rs.250/person.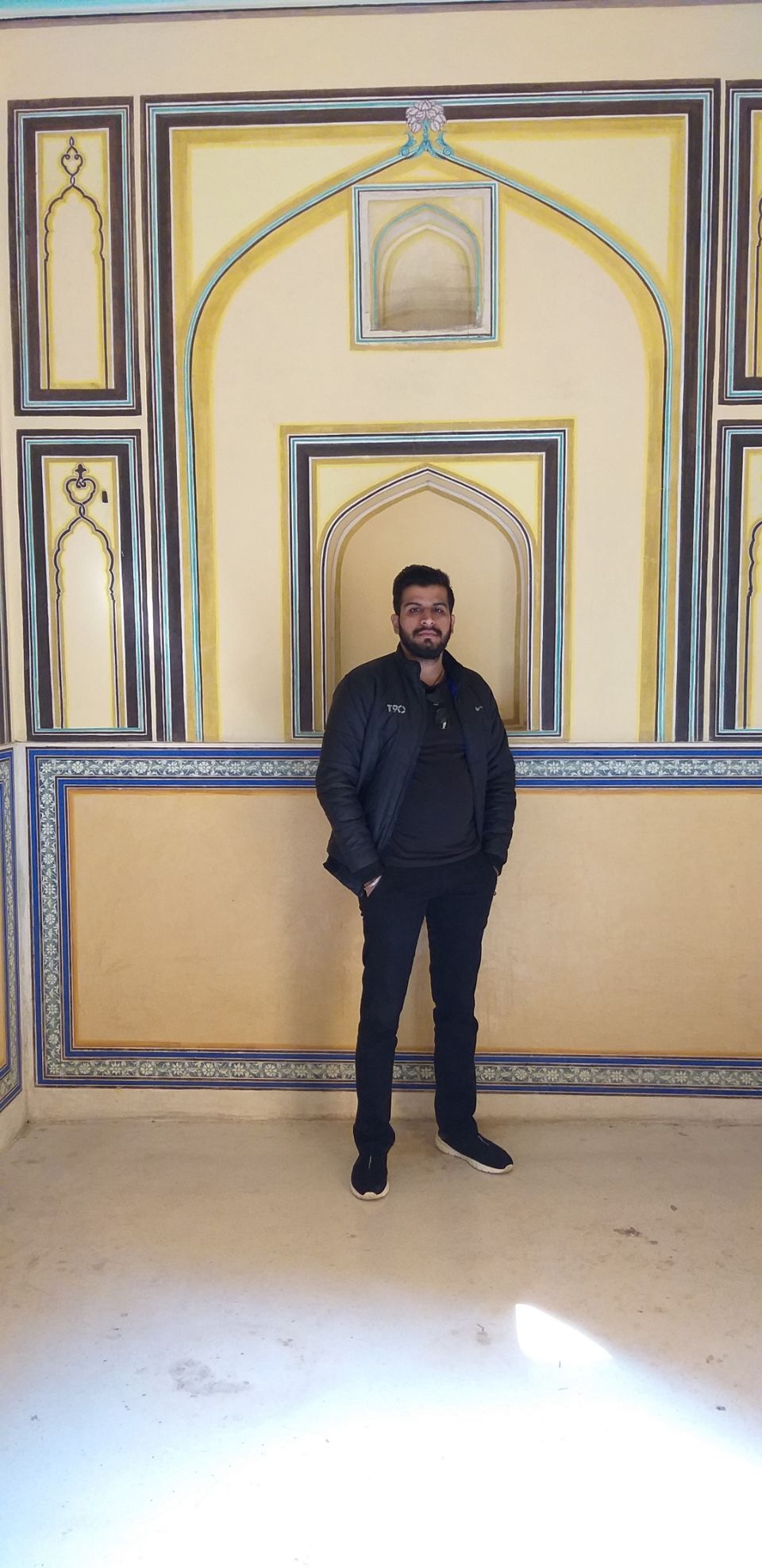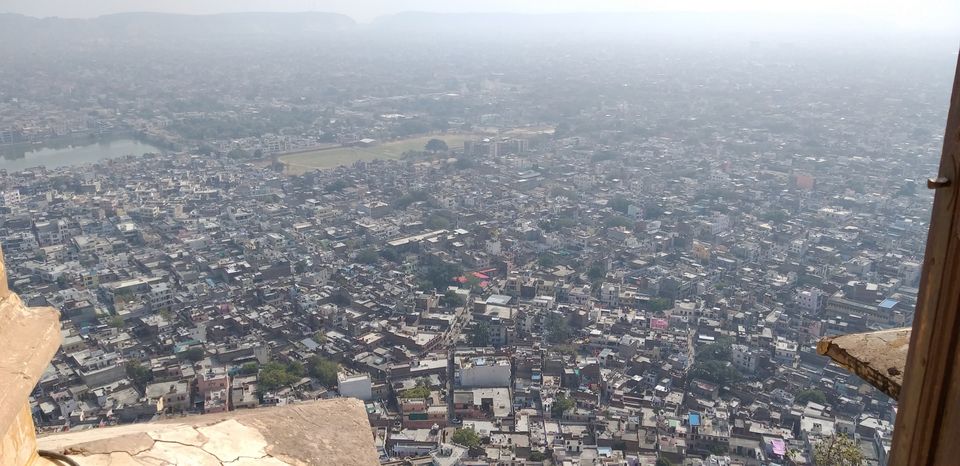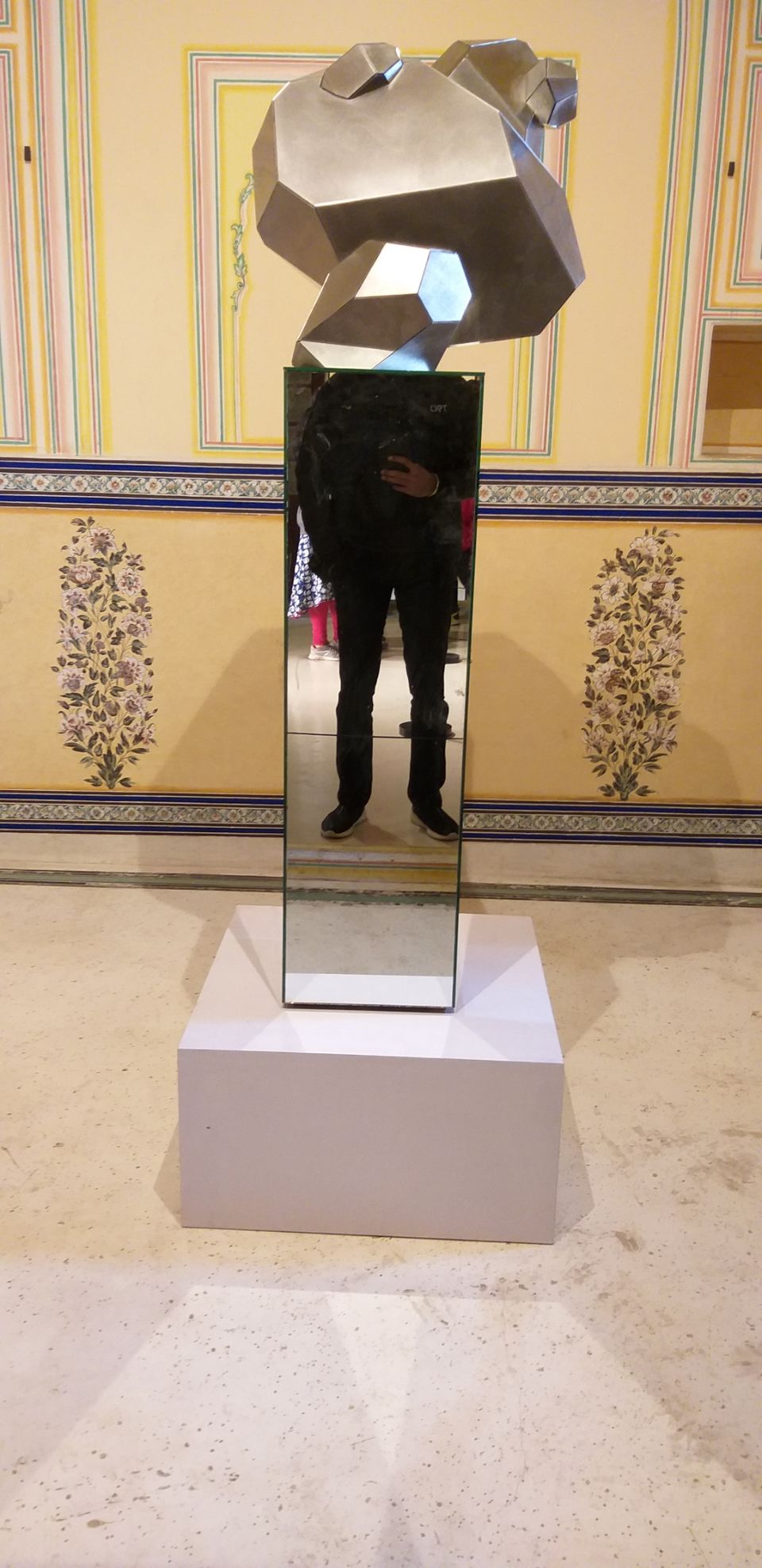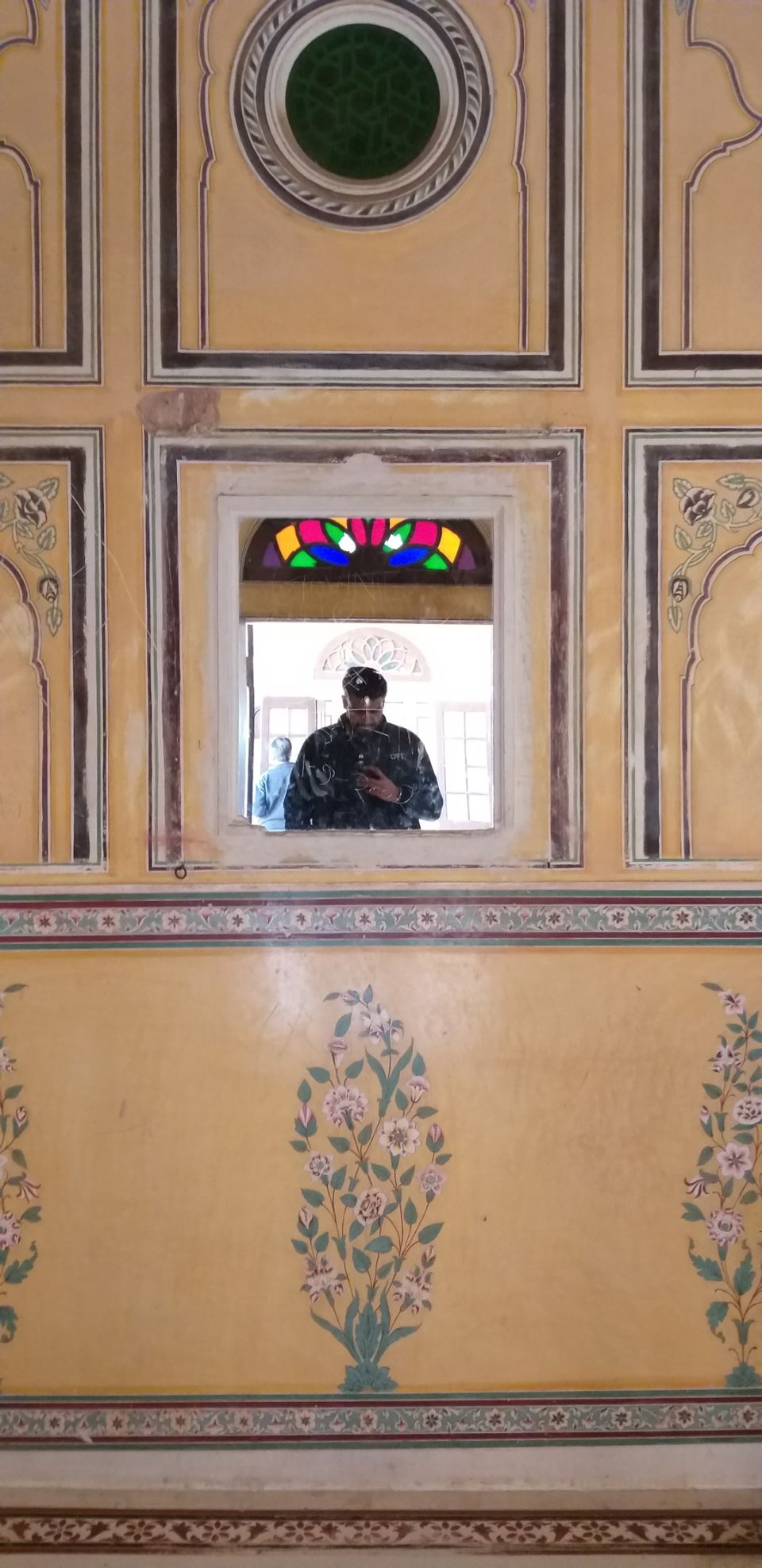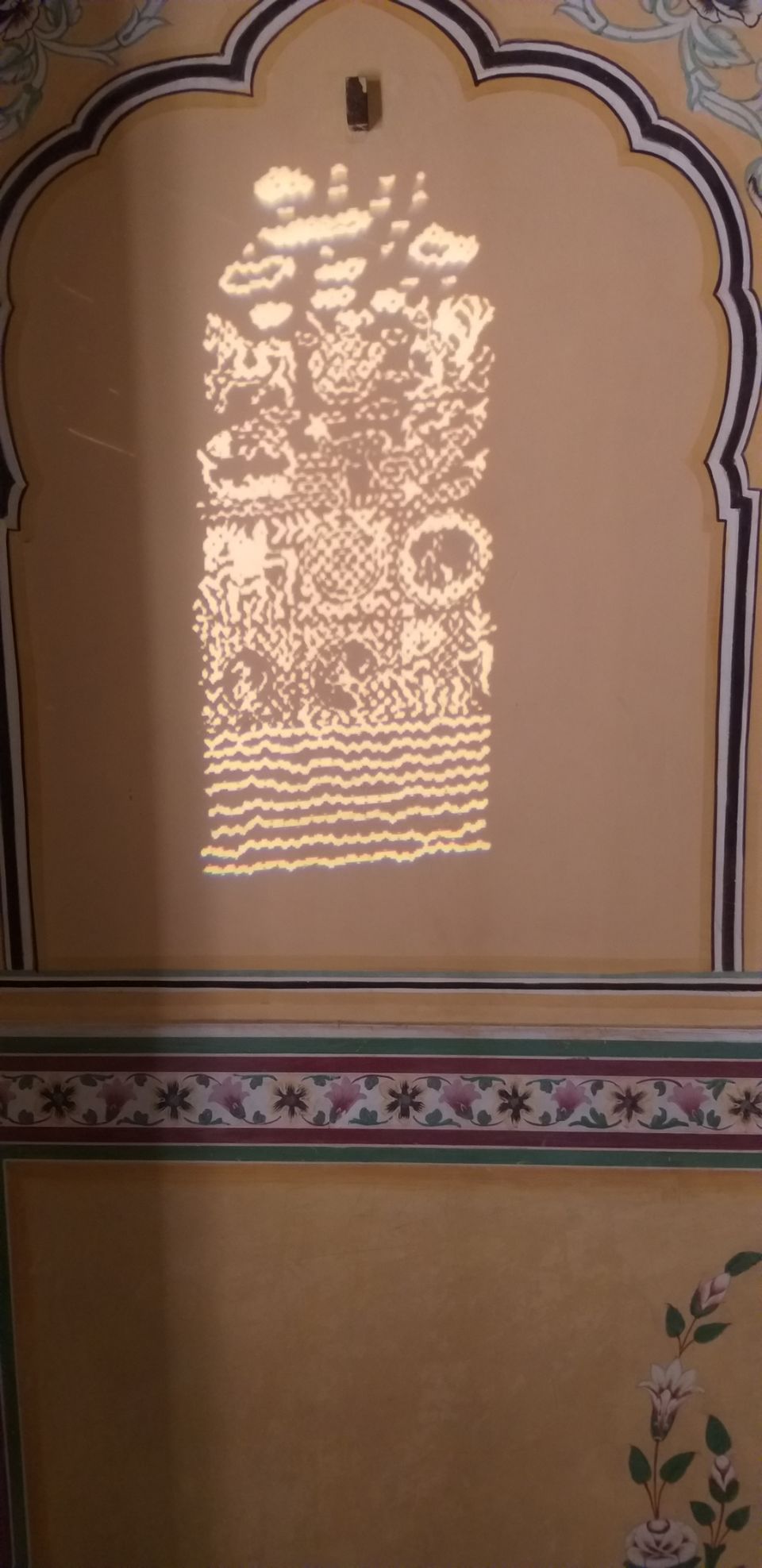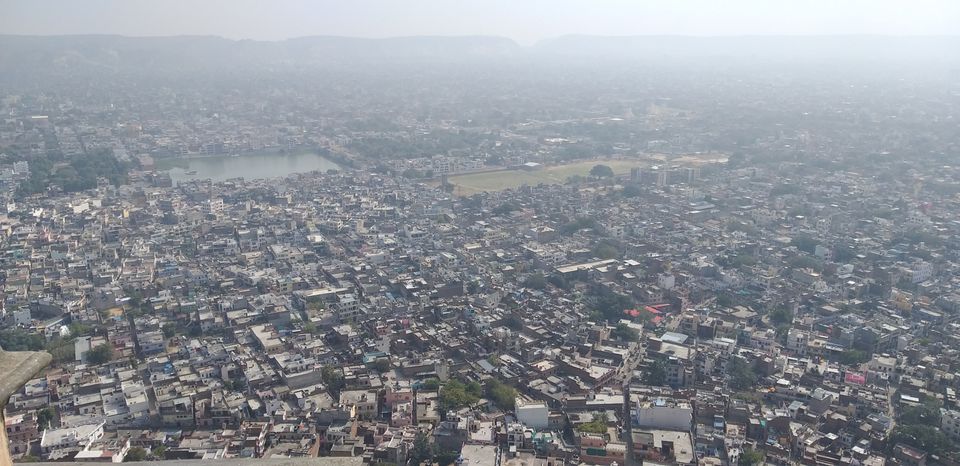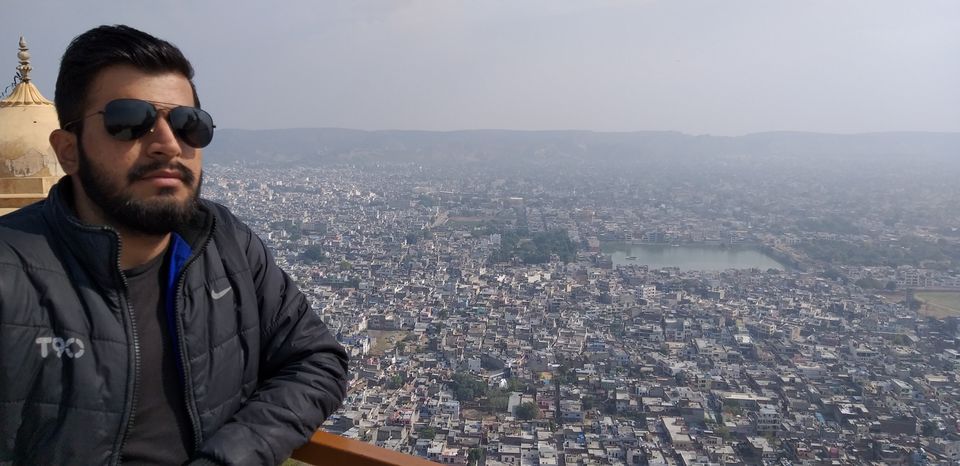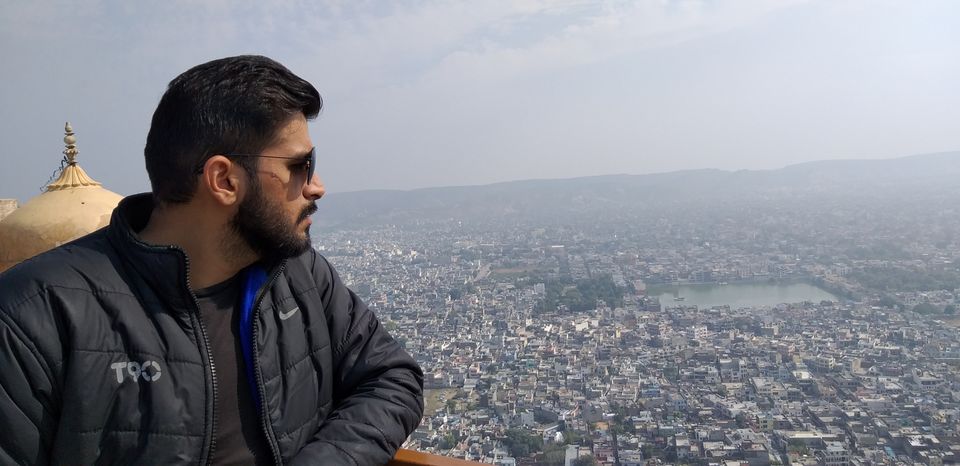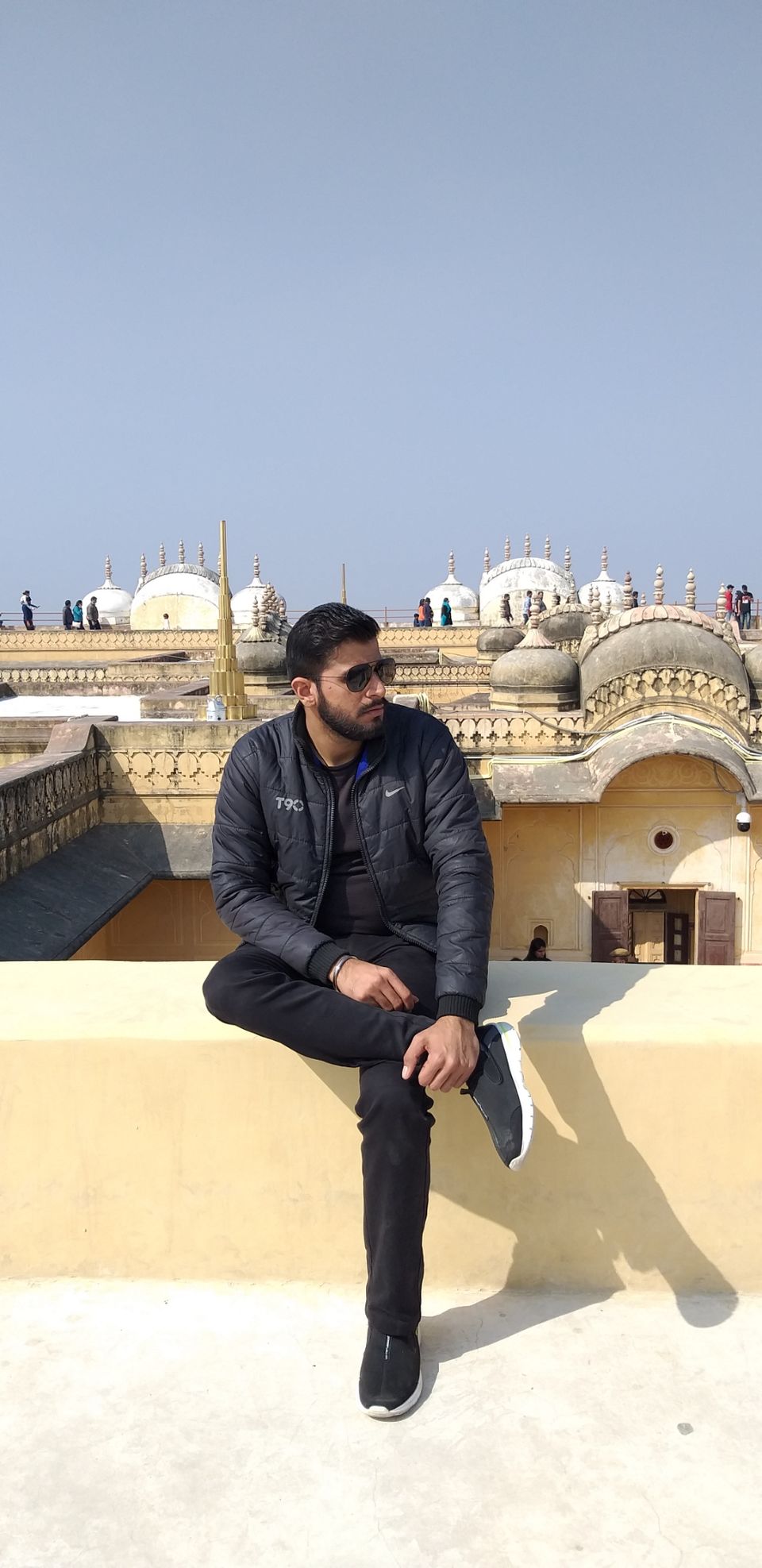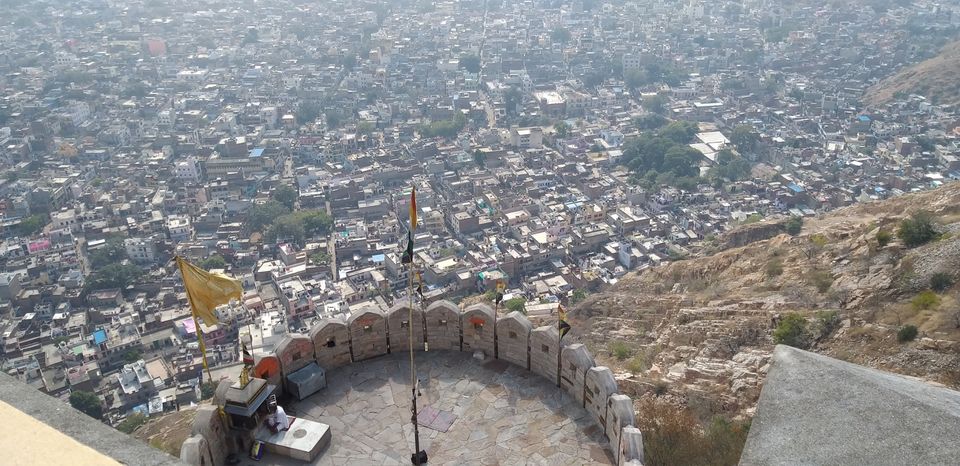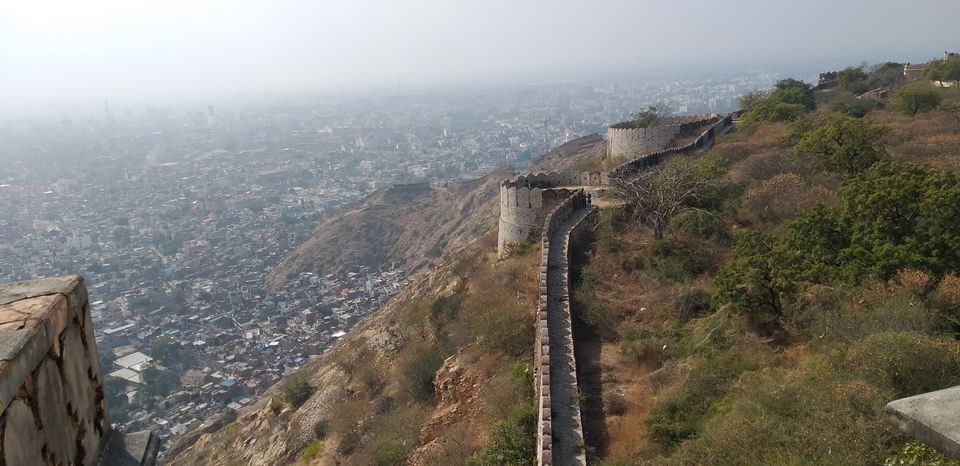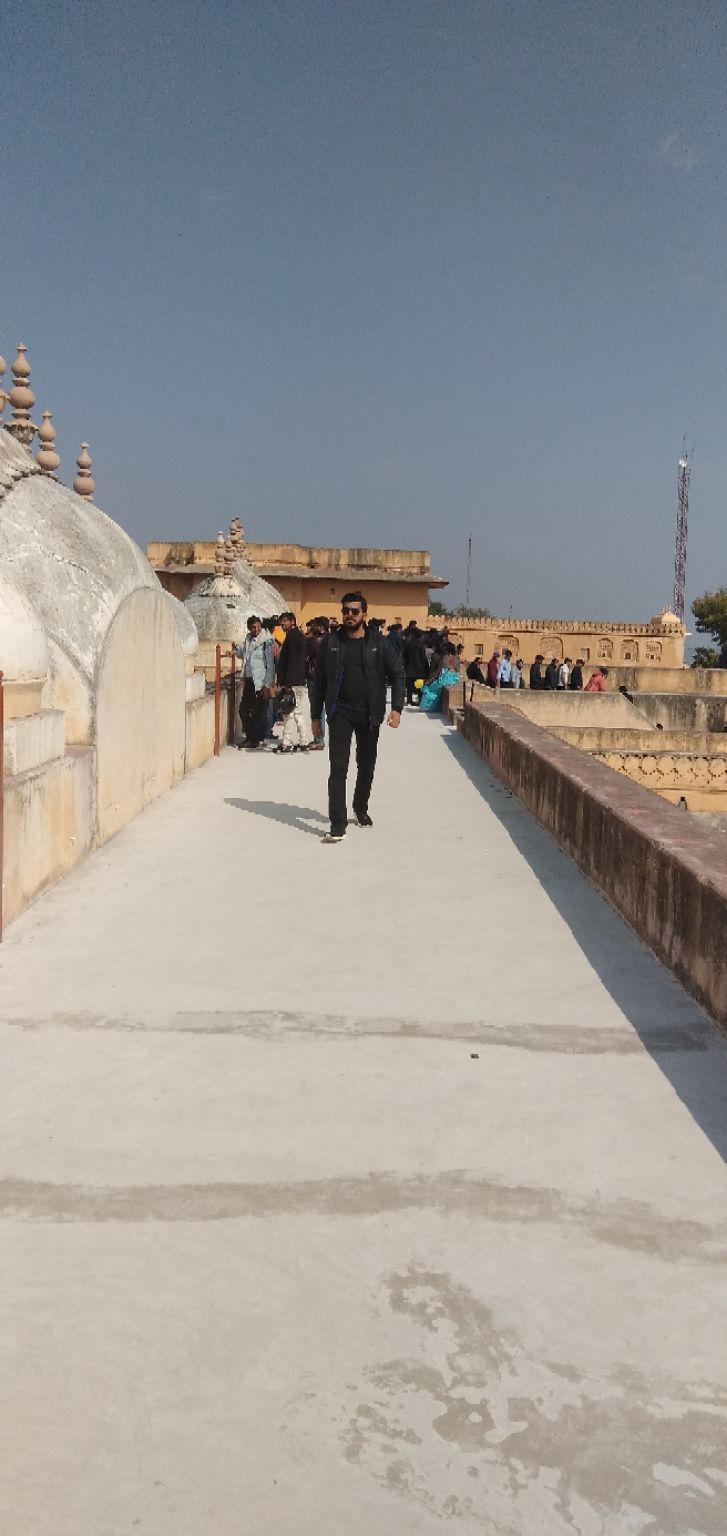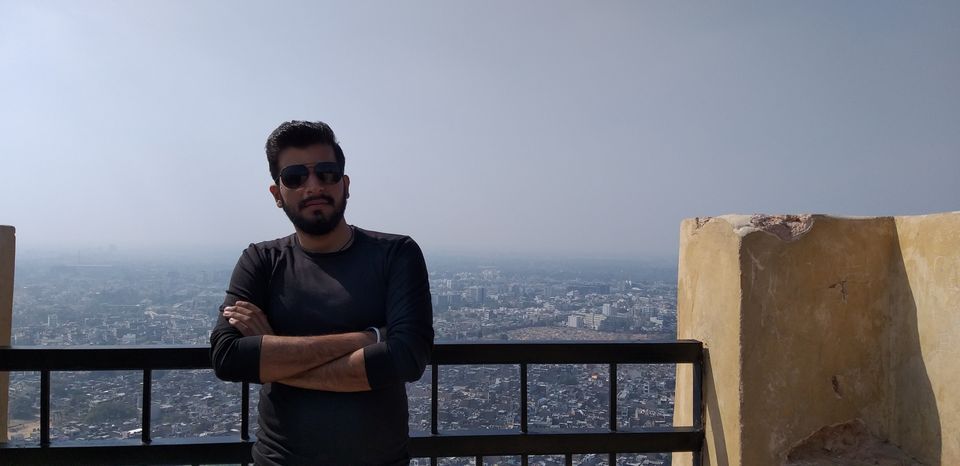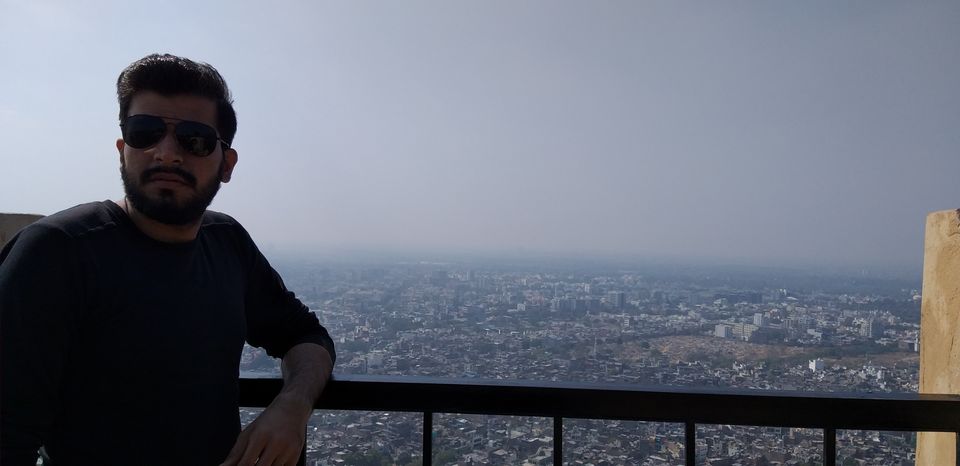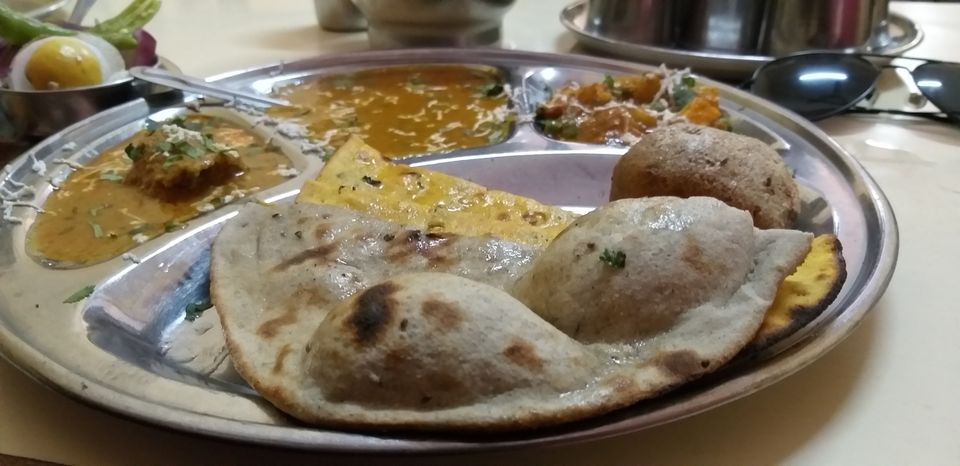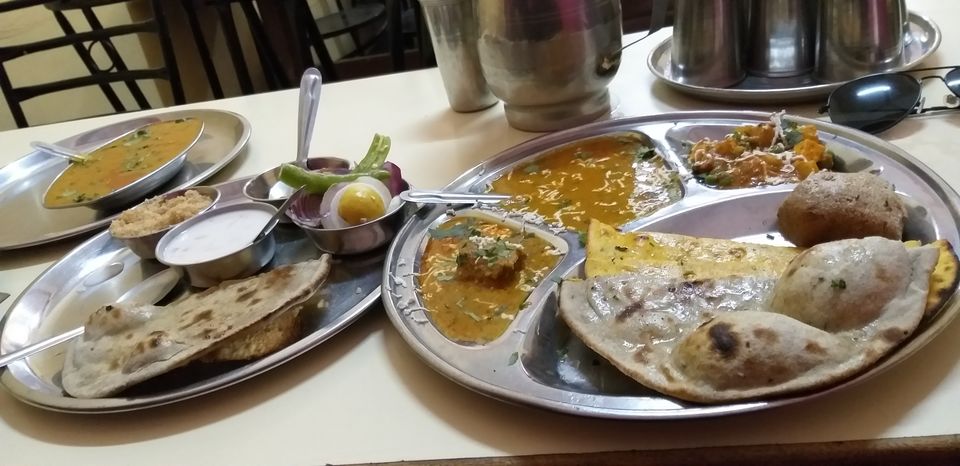 We booked an auto from Jal mahal bus stop to Sindhi camp worth Rs.100. Since there are no private buses from Jaipur to delhi in the afternoon so we had to go with Govt.bus, ticket worth Rs.270, boarded at 03:30 pm and reached at 11:00 pm, why so late because the bus became out of order, since it was a govt bus si they had to be uncooperative, refused to give the money back and 4 people had to book a cab and finally we reached our homes. So this completes my trip to Jaipur under Rs.3000. This amount becomes less when you travel in groups of more people.
Points to keep in mind while traveling Jaipur:
1. Try to travel Jaipur in groups of atleast 4 or more, because in that case you can book a taxi for full day and will charge Rs.1000, will take you to only those places where you want.
2. Please check the ratings, pictures,reviews of hotel while booking online, since it was my first experience booking hotel online, it turned totally different what it was shown in pictures.
3. Keep aside Rs.500 for entry tickets to forts and museums in Jaipur.
4. When you are visiting chauki dhani, you must know two things, one is the entry ticket Rs.800 and other is the taxi charge worth Rs.1200, divide it according to no of people.
5. Don't eat anything near or outside Railway station, it's not hygienic and healthy.
6. You must know how to bargain when you are traveling and if you don't know, start learning, will help you a lot.
7. Always ask different people while reaching the city, about the options of exploring different places.
8. Never travel in Govt. buses for long distances, they are really uncomfortable and they are not cheap as well, this was my worst experience with the bus.
9. Don't take your lunch or dinner at dhabas where your bus stops at the highways while traveling between cities, as their food is not healthy, either do your dinner before or take some light food like biscuits, fruits etc.
9. Always travel with Confidence.....
I hope this was informative and will help you when you visit Jaipur next time. If you have any questions,thoughts or opinions please leave them in the comment section below and I will get back to you very soon!!!