Bhangarh Fort: The most haunted place, Bhangarh paranormal activities and many more, I hope you all have heard or read things like this in your life, so basically we all are soo obsessed by the stories. But sometimes this obsession starts creating its own character, its own actions, its own stories in our mind. And the same thing happened to me when I was at Bhangarh Fort for the very first time in my life.
We humans have a curious behavior which always allows us to go to the edge of the things especially if it is interesting and thrilling.
So as a human being we( me and few of my friends) made a plan to explore the spooky truth of the Bhangarh Fort.
And During the Bus journey, I told the story of the fort to my friends and now we all already have characters in our mind so now it's time to witness the Truth.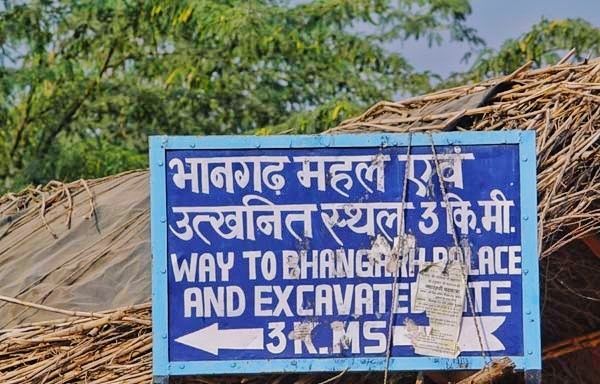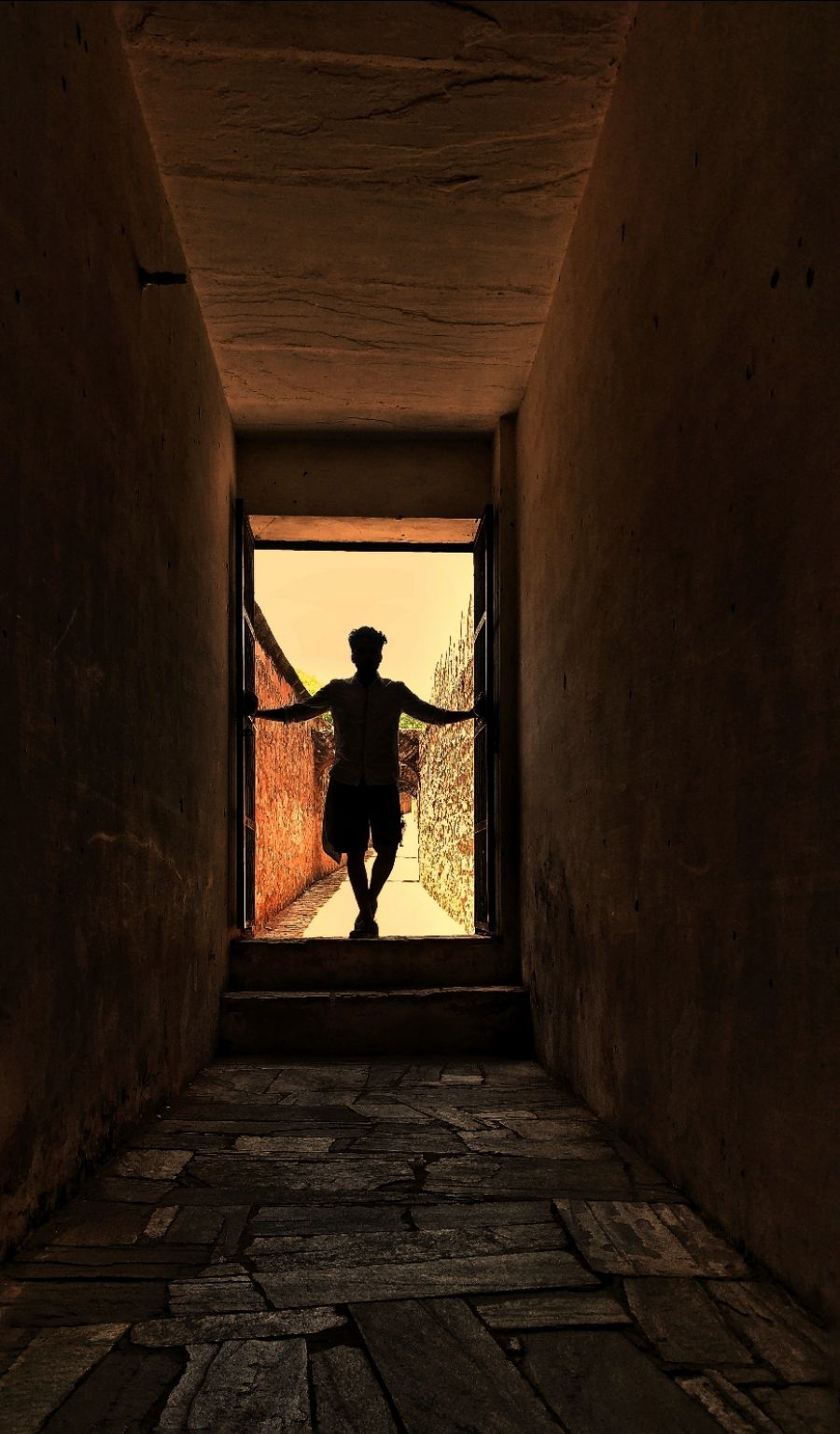 So Finally we are at The Bhangarh Fort and actually, the place has an eerie silence. There is a long stretch that takes you to the fort and the stretch itself is a bit intimidating and the silence can get on someone's nerves, especially if he is alone. So now it is totally ssh silence in the environment and we entered the fort and there is a place in the fort where there is no light and it's completely dark. I was eager to go there so I went in there. As soon as I started moving towards that room I could feel someone is following me. I stopped and looked back, there was no one. I started moving towards that room again and I could again feel those footsteps following me. So now I'm terrified and Returned to open ground. But as I know that sometimes the mind plays the game and makes you believe that the hustling leaves that you hear or any other moves are because of spirit passing through them or following you from starting. That may be because of the bhangarh stories around.
Now At 6 in the eve, we came back to the fort, the gates of the fort were closed and the gatekeeper came to us as he wanted to smoke. We asked him to tell us about the story of the fort. It was same as the story you can find on google. About some queen and a tantrik. We asked him why did he lock the gates and come to the temple. He said that there were some supernatural activities happening outside the temple at night and he was often called out by somebody in his wife's voice asking him to open the gate of the fort and he keeps ignoring it until it is dawn. It is enough to scare us. Sometimes he is called by his mother (who passed away a decade ago) crying for water as she is too much thirsty. After listening to his versions we were scared to death and wanted to leave the fort asap.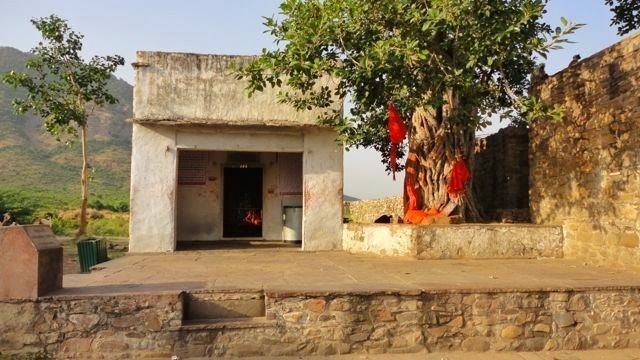 I asked the gatekeeper why the supernatural things cannot enter the temple to which he mentioned some ceremony done by some saints long ago. If you go there, you can see a boundary around the Hanuman Temple in which we were sitting. He told us that as long as we stay inside the boundary we are good. The guard got drunk and slept on the floor of the temple.
Now It was around 12:45 (when there was a power cut). We heard as someone is running up outside the temple and entering in the fort
And the sound got louder and we looked outside the window to see what's happening but nothing was visible. And suddenly the sounds coming from behind the temple like someone is running around the temple. Now we are terrified first we thought maybe its a dog or other animal but we can't see anything and very next second someone throws a stone on us, We shouted for the help but the guard was unconscious and we knew that we are in a trouble, a big trouble. We don't know what is happening, but we are crying for help and nobody can hear us and suddenly the guard start mumbling something we can't understand the words exactly but the situation getting worse so we recited Hanuman Chalisa, held each other's hand, cried, shouted for help, but the sounds never stopped. All the adventure was gone. It was just fear. Somehow as the clock struck 6:15, we heard a pujari doing something in the temple (cleaning the floor and doing his daily chores). We run for life and without looking back we came back to Delhi and don't want to go to that place again in fact not even near to that place.
So now its been 2 years but still we never understand what was that, those running foot, stones. But when we think about it calmly then we thought that it can be a robber or thief who is trying to injure us. But the place and situation are not helping us to think without panicking. So that's it.
Mach's Gut