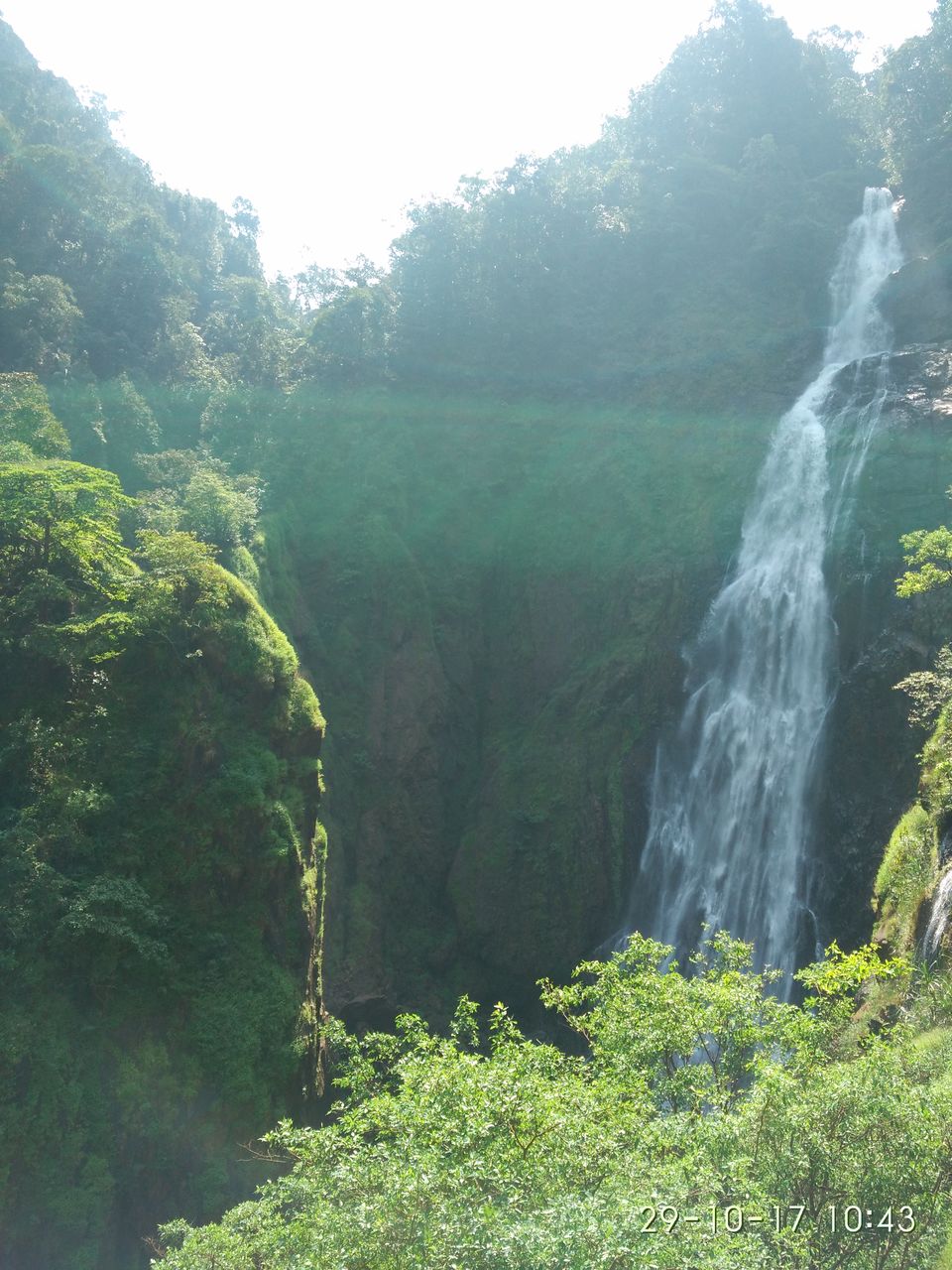 -Shivamogga can be considered the least explored destinations for nature lovers. Either dense forests or deep valleys, rain-forests or open grasslands ,the destinations never fails to amaze tourists.
Our SUV glided through national highway from Sagara taluk NH towards Bhatkal where we get deviation towards Hosagadde and the starting point of the trek.A forest officer permission letter from Sharavati wild life division is a must to enter the start point.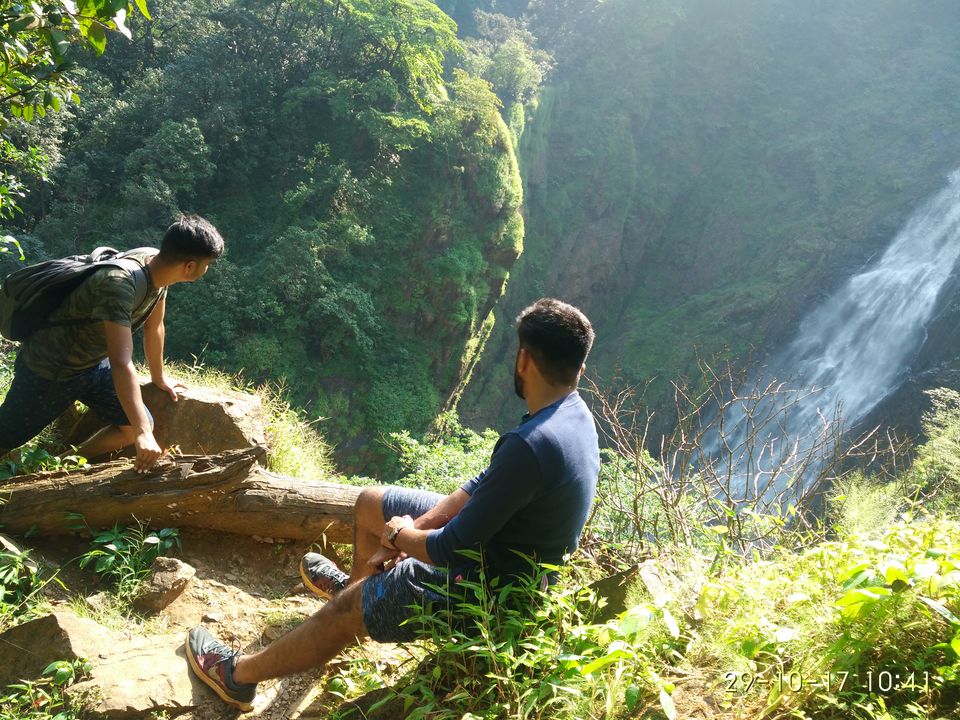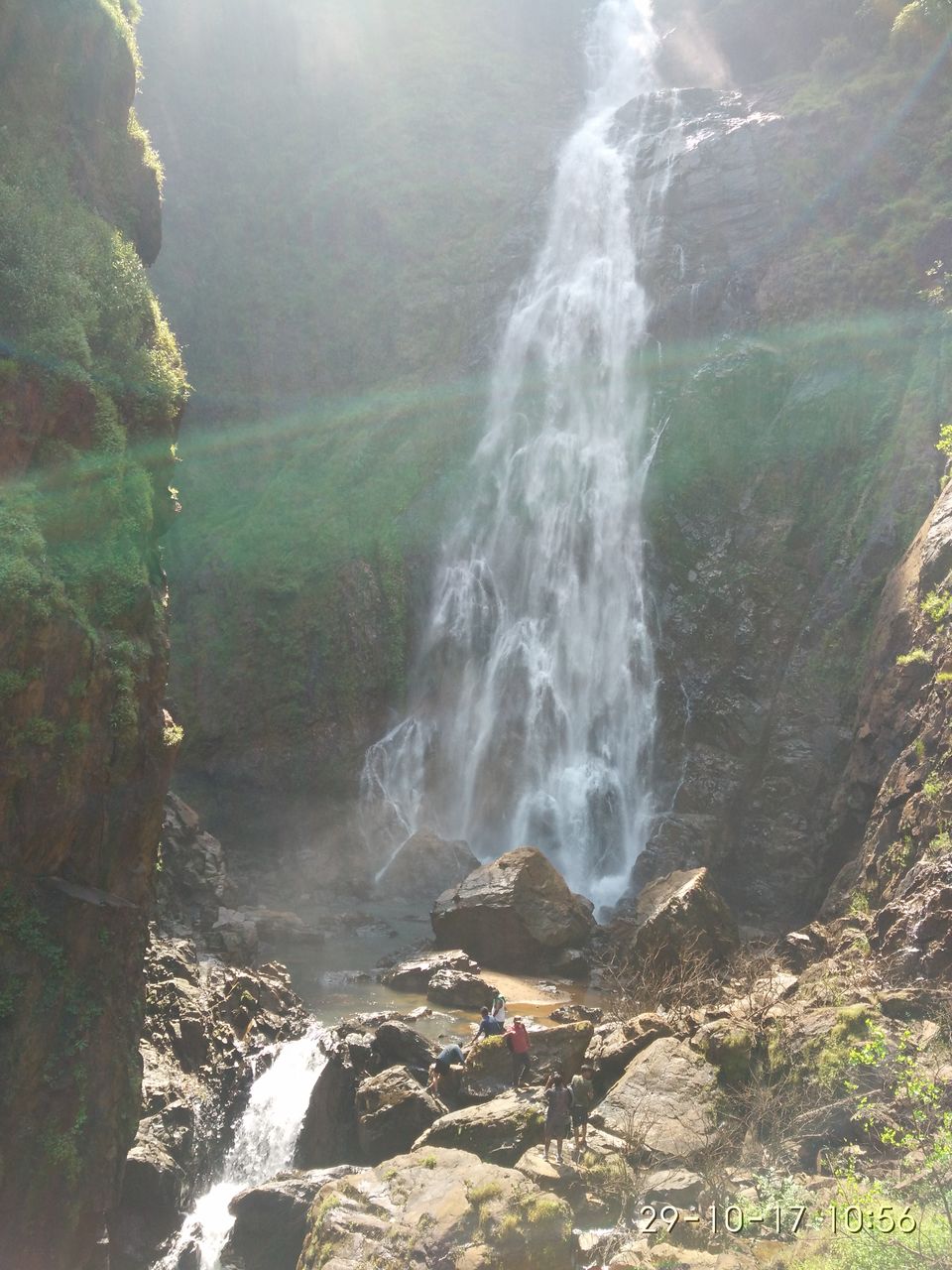 Dabbe falls : The start point at Hosaggadde has a small water-outlet and several water streams gushing through boulders and forests.Any local villager can guide you to the falls. The itinerary is that we should descend in order to reach the falls and climb a vertical stretch back to the start point and cover 'kanoor fort' if possible.Our team of 6 guys started the downward trek where the inclination varies from 60 degrees to 90 and the distance is just 1km(its safe to avoid the trek during rains). The adrenaline rush increased when guide said those words-" husharagi iliyiri , biddre nim moole kooda sigalla dead body nu sigalla( be careful, no one will search your broken bones or body if you fall !) ".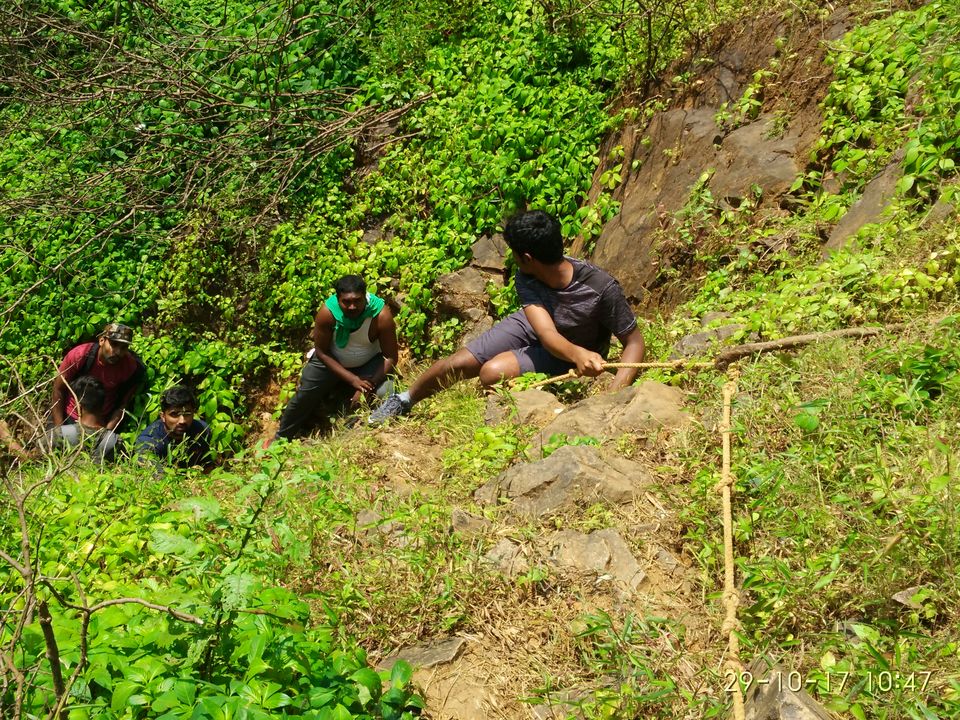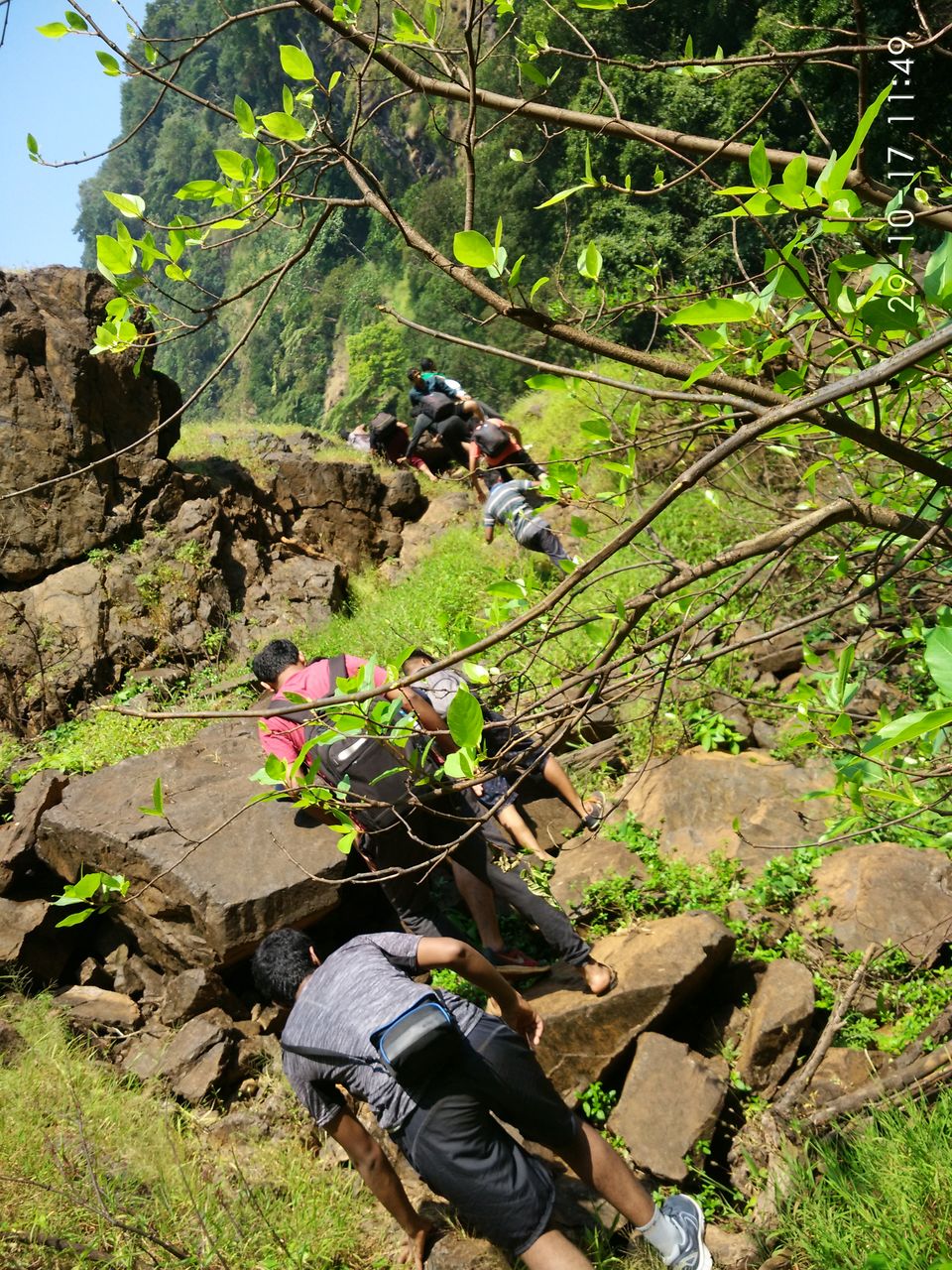 A lengthy rope would be of great help ,since the steep climb is tough for beginners.And it takes 2 hours on an average to reach the falls. The 90 feet waterfall is enlightening and when you stand below the water falling from such a height it removes all your stress and sorrow in life. Our team enjoyed peacefully for an hour.
The climb back requires more strength as the tree branches provide you a grip to pull up.We headed towards Bheemeshwara falls in 'gudihithalu' since entry was banned to kanoor fort. The bheemeshwara falls has a temple below it and a SUV can handle 8km offroad till the temple entrance(people usually trek on the jeep track to bheemeshwara temple). The falls was like specially designed for us to sit under it and enjoy the view of mountains !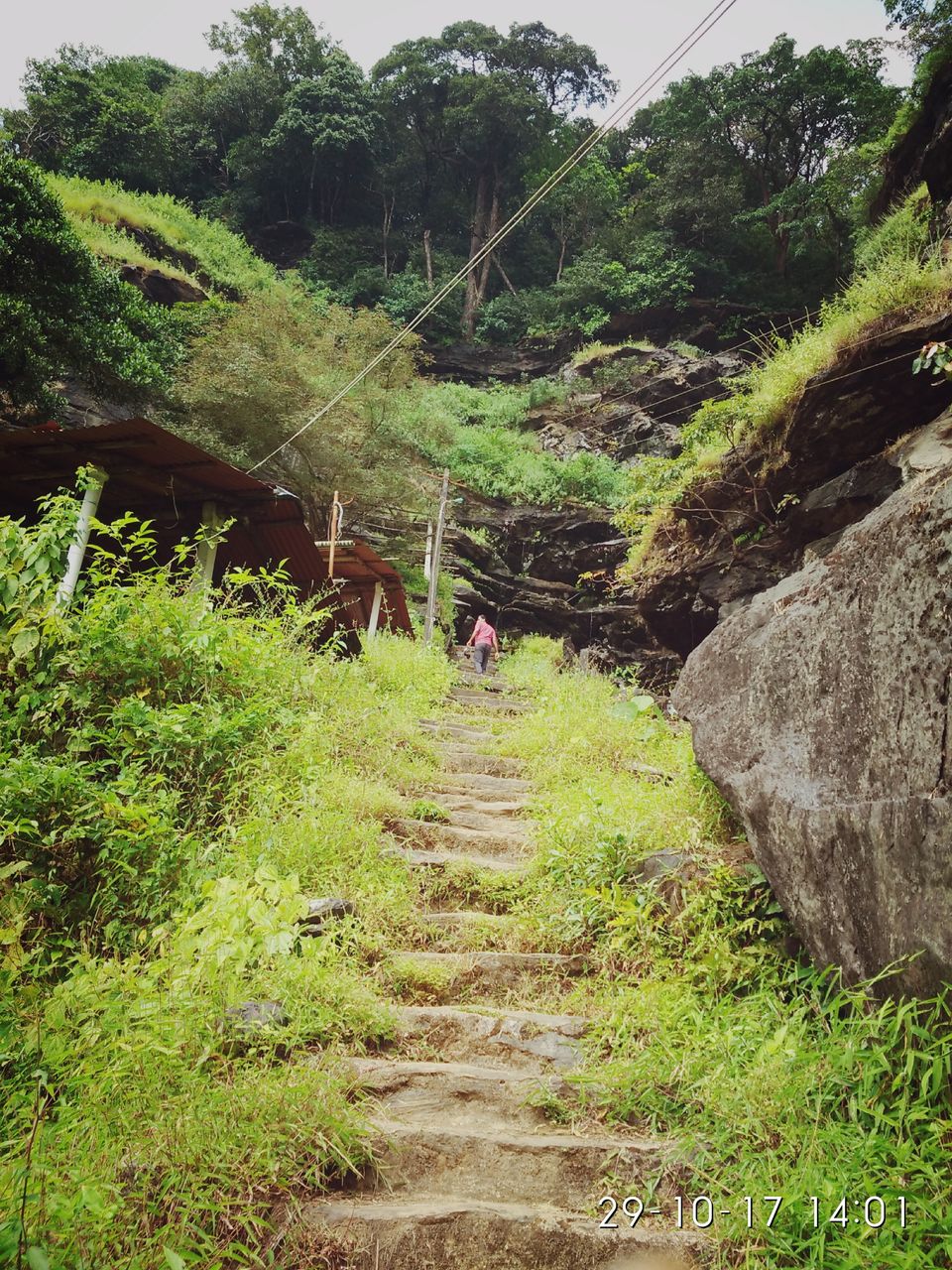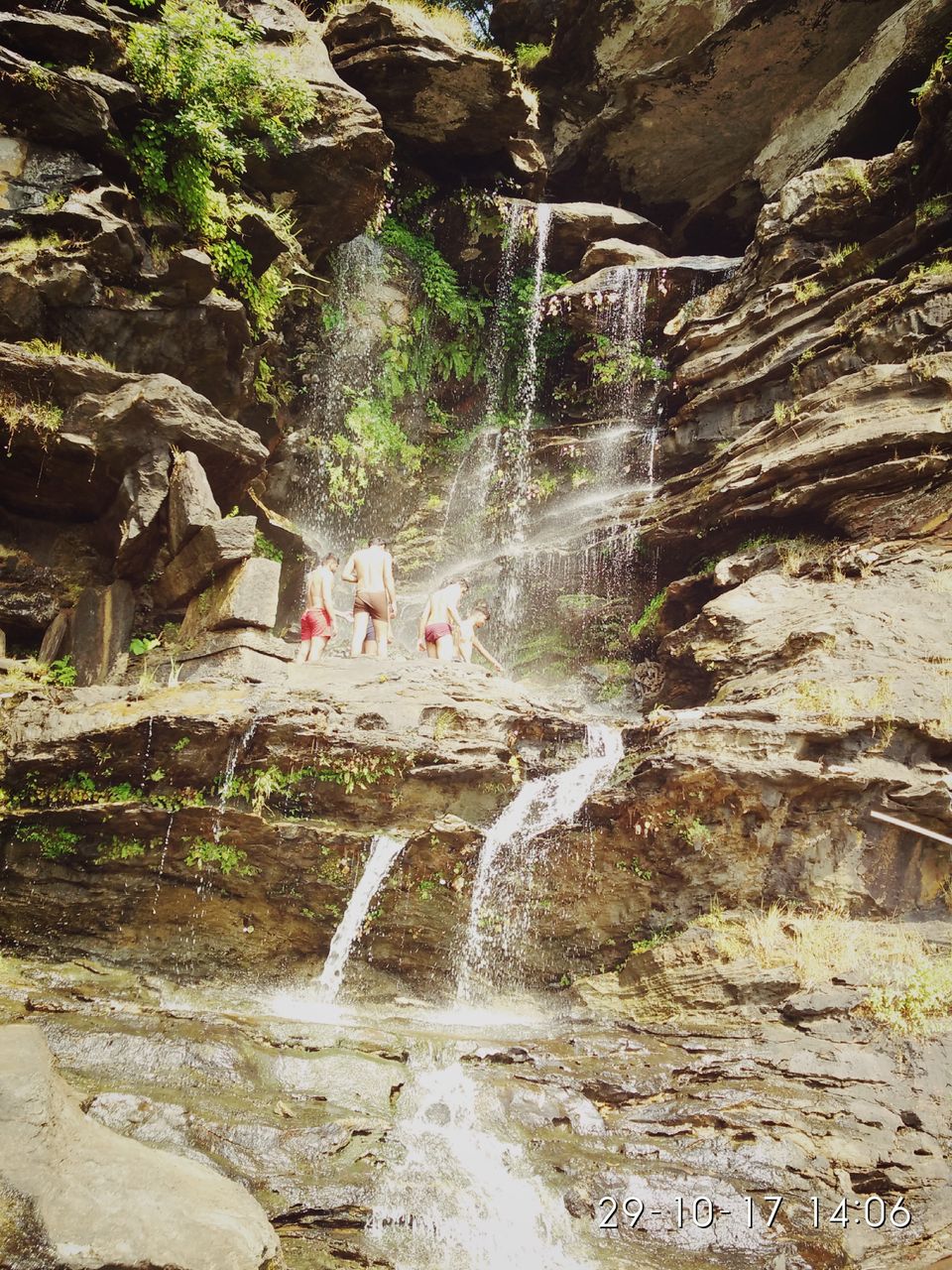 The stone structure which looks ancient temple has inner sanctum and sculpture of shivalinga and nandi. The Bhatkal sea shore is just 70 kms from this place.There are plenty of options like kattinakaru, belligundi falls around this place but due to lack of time we headed towards nagara fort and bid goodbye to bheemeshwara falls.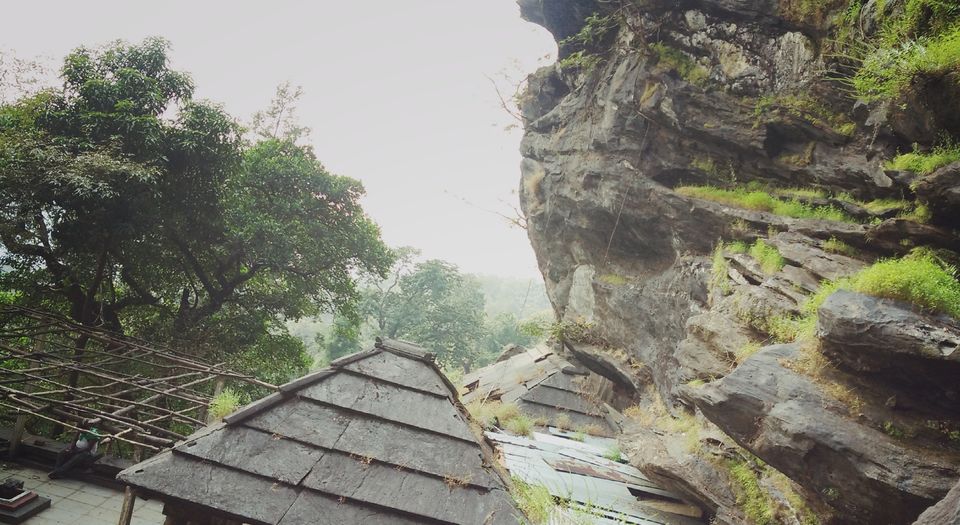 Nagara Fort: After a short break at the grassland our next destination nagara fort and chakra dam which was 90 kms from us. The nagara fort was built by nayakas of keladi who ruled the region during 14th century.The fort has green cover throughout the year and has good view of nagara village.
Chakra and Saveyhaklu dam: its built over the chakra river and locality is surrounded by backwaters of this reservoir.The mountain ranges of mookambika wild life sanctuary is visible from here.
Kavaledurga fort: kavaledurga is wide spread fort and one has to trek 3kms to the main structure built on the rock boulders.
-Special thanks to Gaurav and team for making this happen and mind blowing pics. !