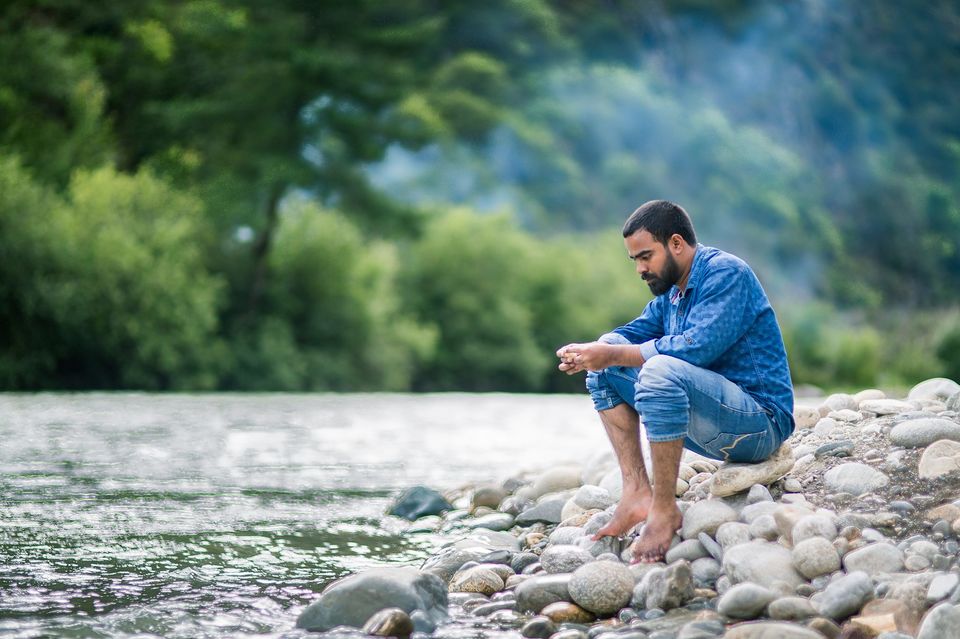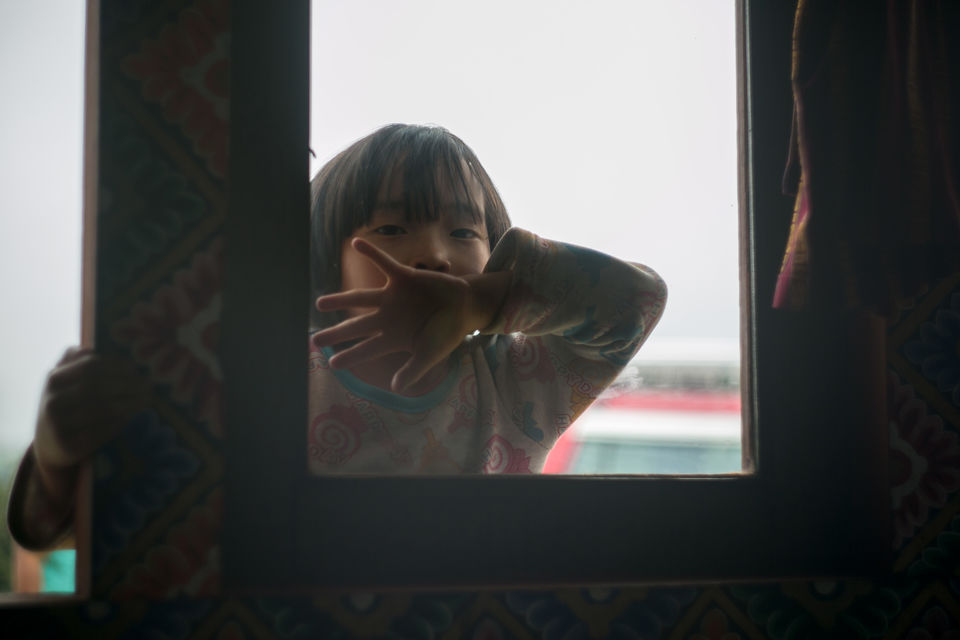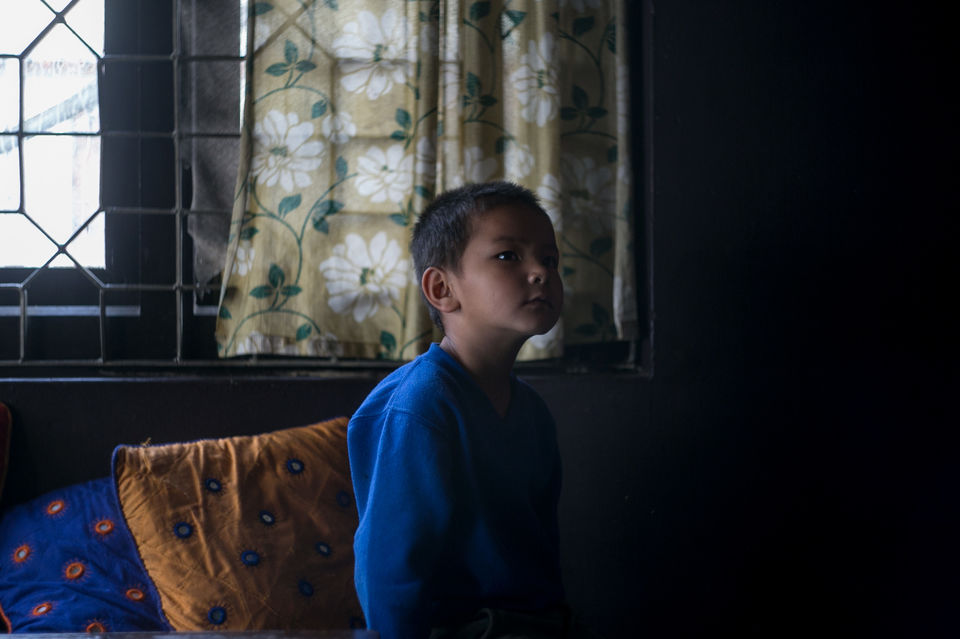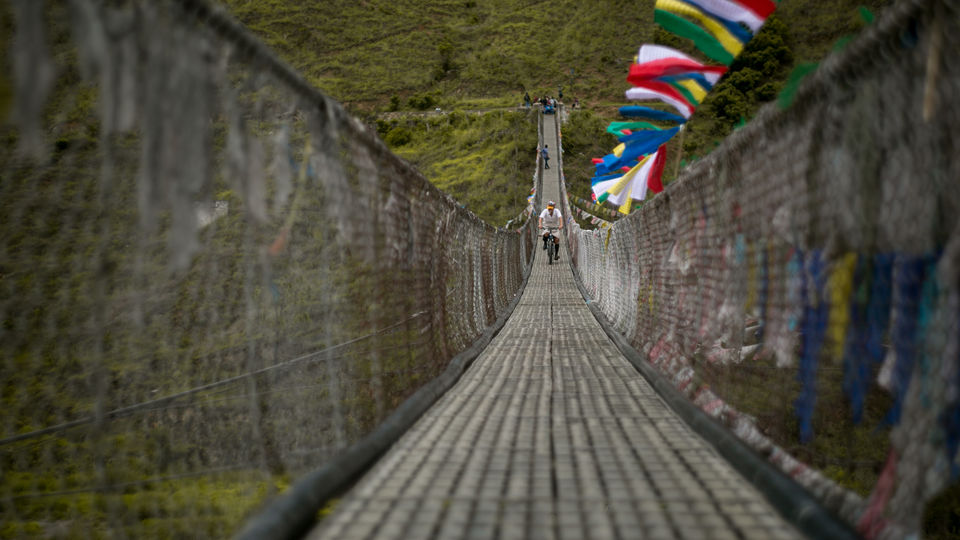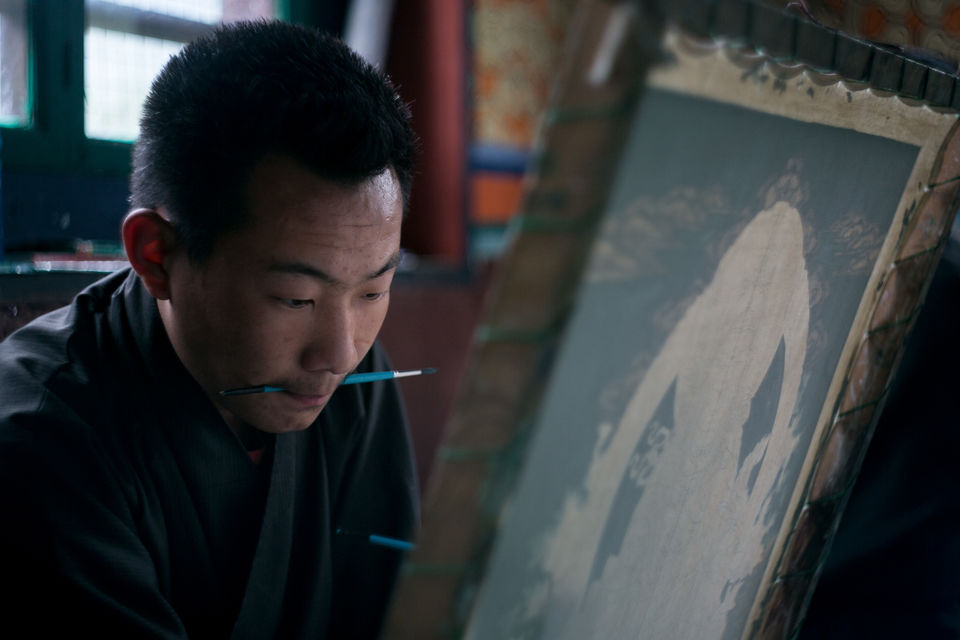 When my friends said that they are planning a trip to Bhutan and asked me "Will you join us?", I was like "Oh, people visit Bhutan too!!" with a confused look and mouth half opened. I want to visit places like Iceland, Norway, Scotland and countryside of Turkey etc and you ask me for fucking Bhutan?. I was excited not for the reason of going to Bhutan, but for the reason this is going to be my first international trip. I said "I will".
We started a long way from Hyderabad to Bhutan, but I'll cut short by writing from India Bhutan border. We reached Thimphu, capital city of Bhutan from Jaigaon(West Bengal) border town. By the time we reached Thimphu it's already late in the night, sometime around 12 o'clock we reached Thimphu and that is when I was taken by surprise, we found youngsters of Bhutan in western clothes. Before reaching there I thought people in Bhutan wear only traditional clothes. It's 12 degree Celsius in the night and is much colder than how we feel for 12 degrees in India.
The first thing we did the next day is taking a new sim card(TashiCell), why miss sharing my first International trip on social media. Thimphu is surrounded by hills on all sides. Its like a regular city, you get everything there clubs, pubs, football, shopping everything. The only place you get everything in Bhutan is Thimphu. We went for sightseeing in Thimphu, visited Buddha Dordenma statue(very huge), temple and a rare animal(Takin) preservatory.
From Thimphu we moved to Punakha, Wangdue Phodrang district. Remember Phunsukh Wangdue from 3 Idiots, his forefathers might be from here. Punakha has some great countryside to visit.
* Punakha Dzong
* Hanging bridge
* Phobjikha Valley
Phobjikha valley is a must visit place, 75kms away from Punakha. This is one of the most remote places of Bhutan and they follow football regularly. Looking at the t-shirt of a young man, I asked him "Do you watch football?". He replied "Yes". "Which team?" I asked. He said "Manchester United, Ronaldo and You?". "Messi's team anytime" I replied. Phobjikha Valley is full of wooden houses, horses and slow motion life. If you go to Bhutan do not miss Phobjikha valley. Phobjikha valley is such a huge and beautiful landscape, you feel like staying there forever and never return. Do not miss I say once again.
From Punakha we moved to Paro, the second biggest city of Bhutan and this is the only place to have airport in the country. Bhutan's famous Taktsang is near Paro, when you search Bhutan in google, the first image you find after king and king's palace is this place. Taktsang is located at the height of 10,000ft and hangs on a cliff. We trekked hard to reach the Tiger's nest monastery, locally called Taktsang. I was excited about looking tigers, but only after reaching the top I found Tiger's nest monastery is not a place of tigers. Disappointed right? Me too. It's a Buddhist Monastery. There's a cafeteria on the midway, its there I found my favorite Bhutanese dish Ema Datshi (Chilli with cheese). On the second day in Paro, we went to the Chelela pass and National Museum. Archery is the famous sport in Paro, the distance they shoot the arrow will amaze you.
So why is Bhutan called the land of happiness? People here are so calm, peaceful, they are happy with what they have, they are not after industrialization. Remember what we used to do before the arrival of Facebook, Twitter etc, people still do that in Bhutan. In the evenings they all gather together, walk on the streets, spend some time. People go to bed early, wake up early. The most interesting thing I found in Bhutan is they don't have traffic signals, people are such disciplined. Hindi is like second language in Bhutan, wherever you go in Bhutan you find people who can communicate in Hindi. Their popular entertainment is from our Hindi TV soaps. Amir Khan's 3 Idiots is famous there.
Image credits: Rahul Accot, Karthik Muralidhar