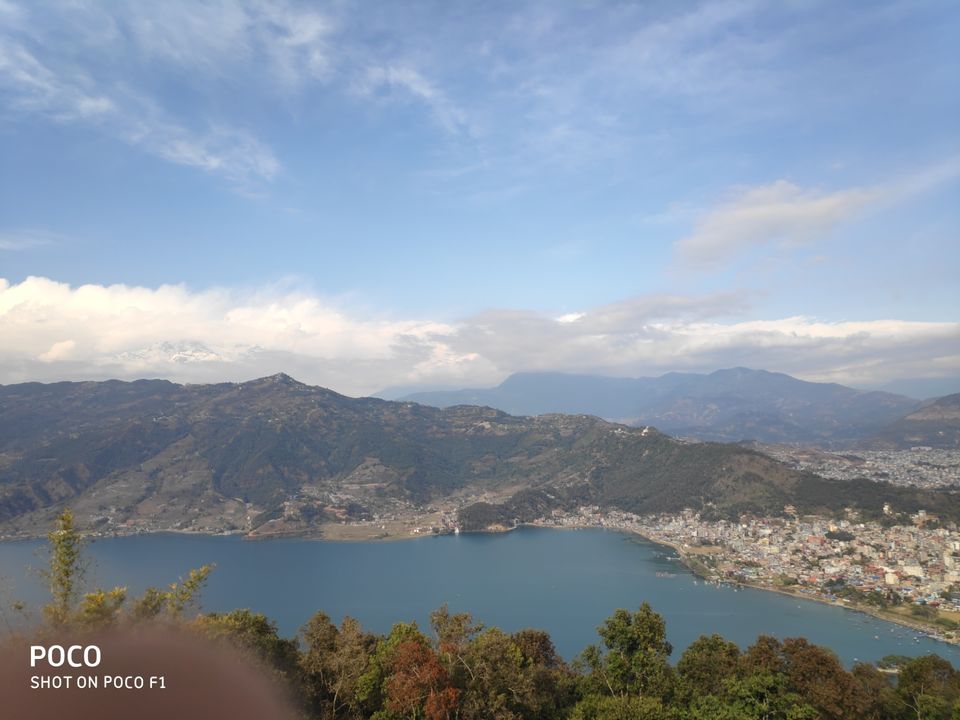 I started from Hajipur(near Patna) at 6 am in the morning alongwith my wife and mother in our own vehicle(It took a lot of effort and time to persuade my mother as well as my wife since I was driving solo).We reached Birgunj(Indo-Nepal border) at around 10am.A permit(Bhansar) was issued by Nepal government for our car.Permit cost for 7 days was around 2400INR.It took around 20mins to get it done with the help of an agent.
I had already downloaded offline google maps for the areas of Nepal where I had to travel because indian simcards don't work there.If you want Nepalese sim card , you need to have a passport with you.No any other document is valid for local simcard.
After getting the permit, I went straight to Sauraha(Chitwan National park).We reached around 2pm.There are many hotels in Sauraha.One can choose and prebook any one of them online.
At the hotel, I arranged for our jungle safari(4hrs) for the next day at 2000inr each.
In the morning,we roamed around Sauraha near the river and got to see gharials and crocodiles lying on river bank.Chitwan National park lies on the other side of the river.Our jeep safari started from 1:00 o'clock.We were lucky enough to get a glimpse of different wild animals roaming in the mighty forest e.g. rhino, monitor lizard,king cobra(total coincidence), different kinds of birds and deers,sloth bear,crocs,gharials,many peacocks.
We also got to see gharial breeding center located inside the park.The safari ended at 5pm and we were a little tired.But it was a great and memorable safari especially for a nature lover like me.They provide a guide with each jeep consisting of 10 people.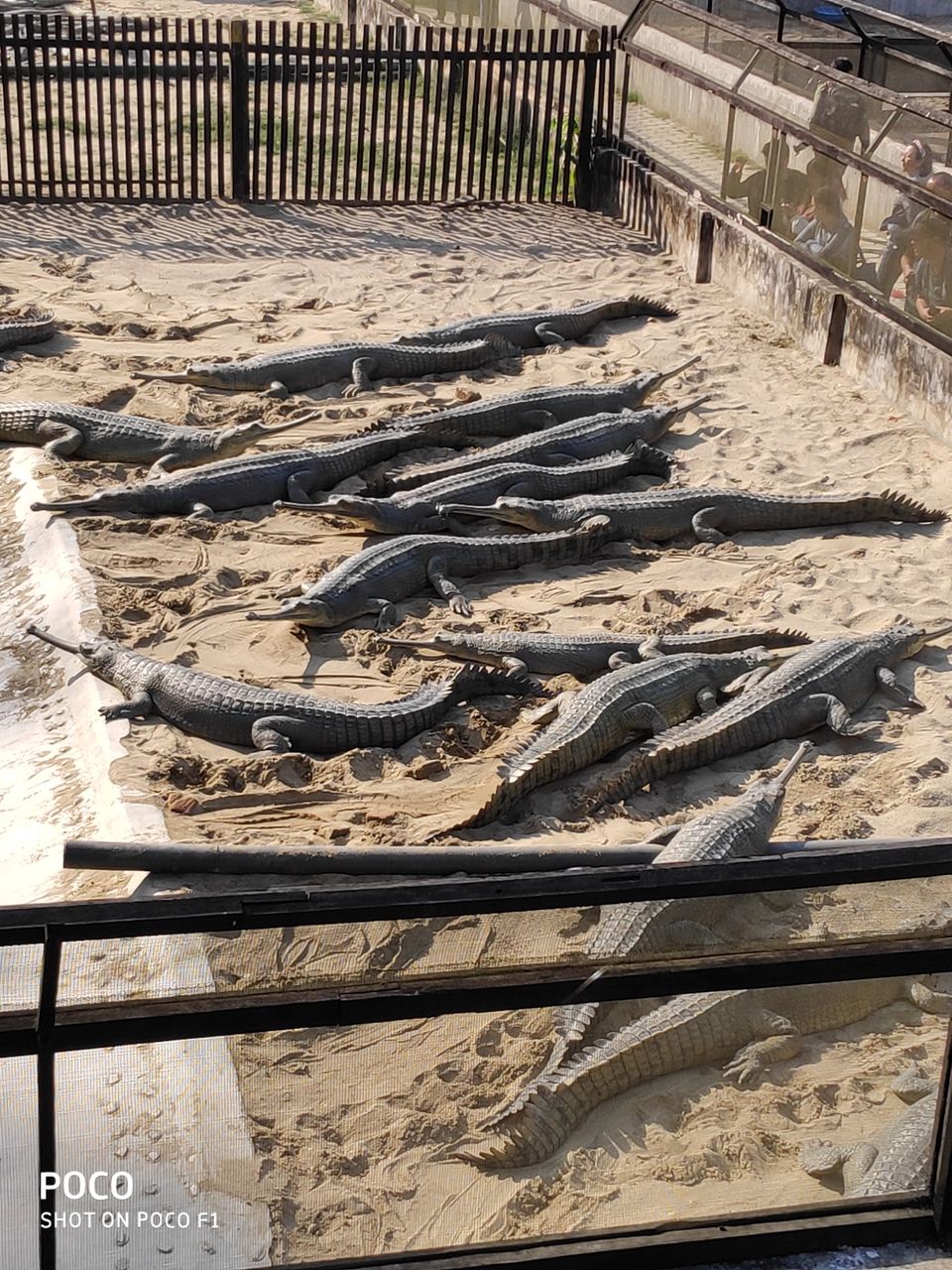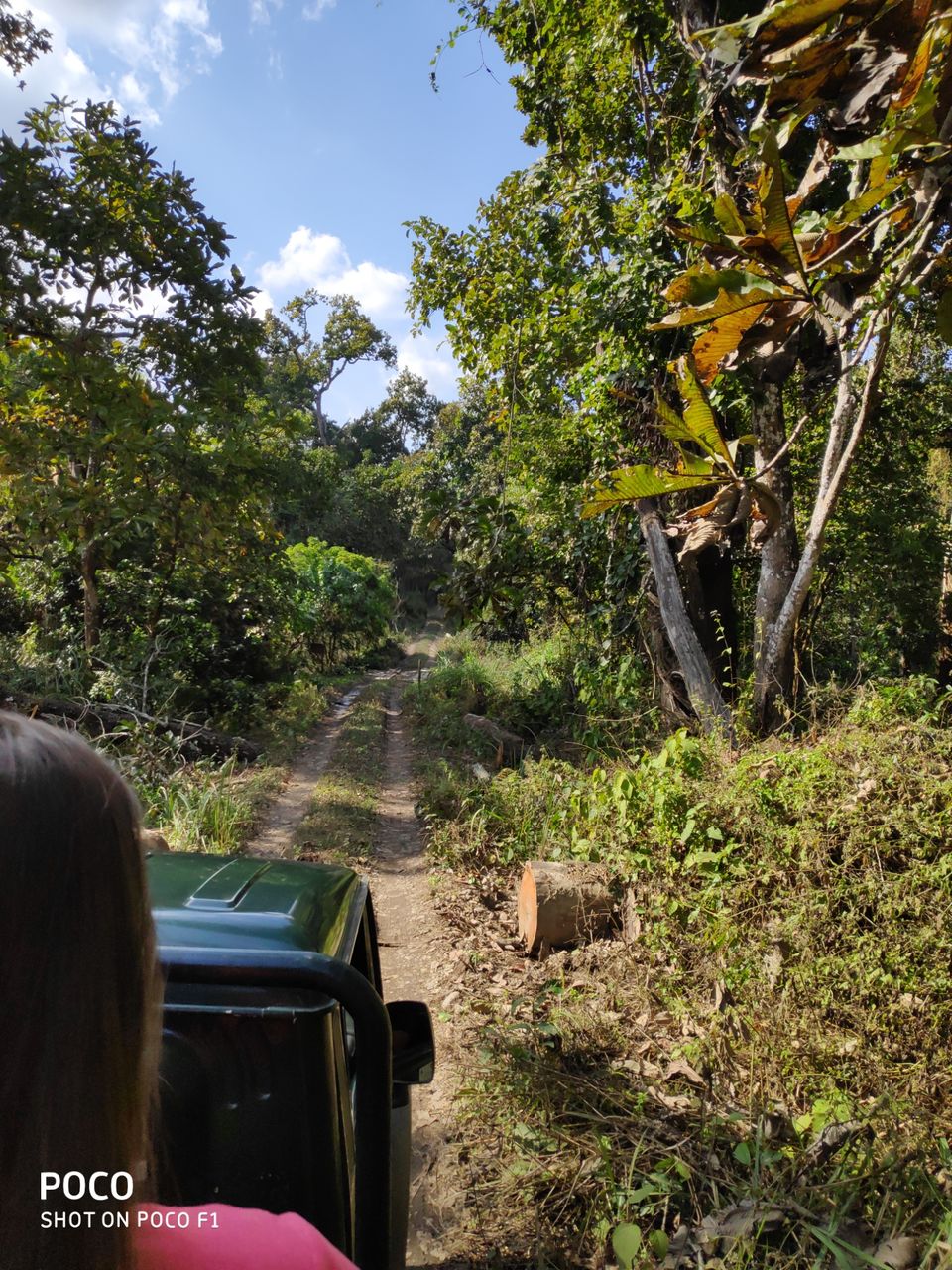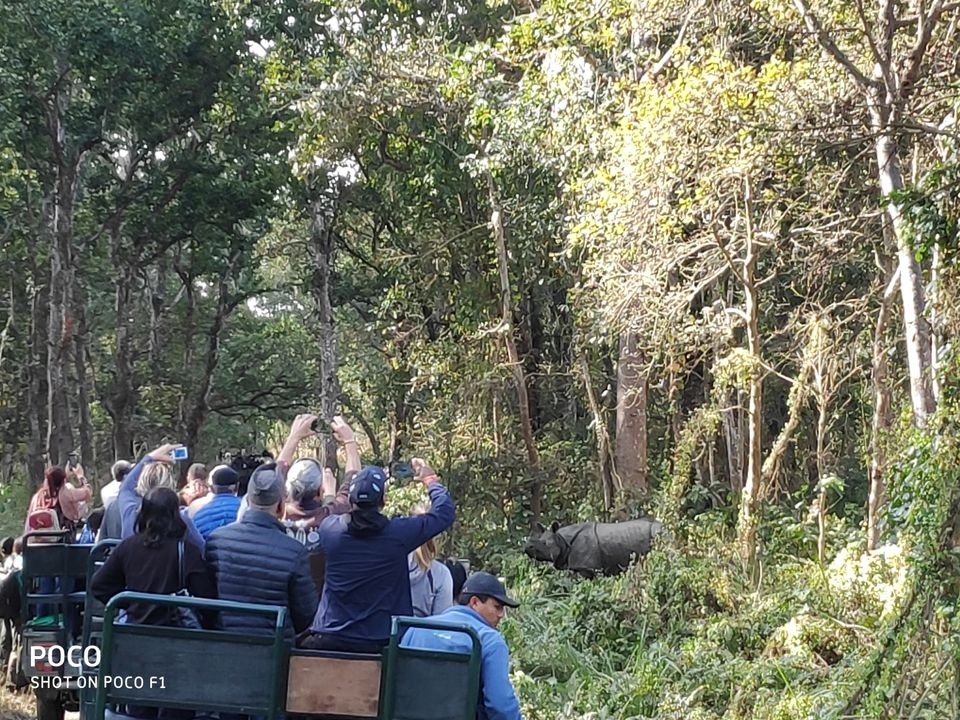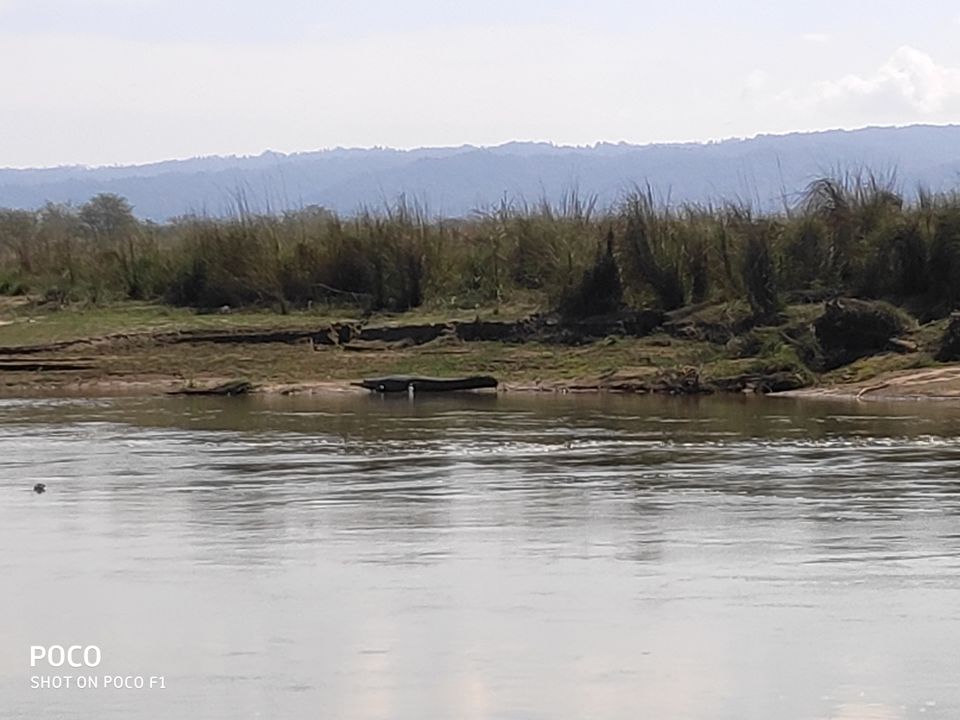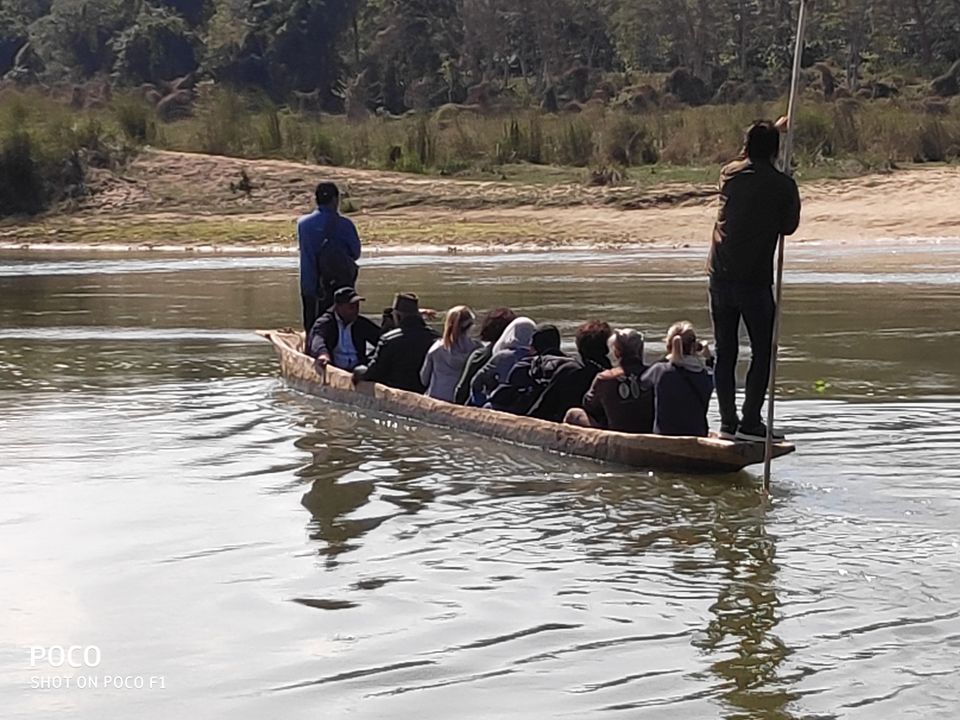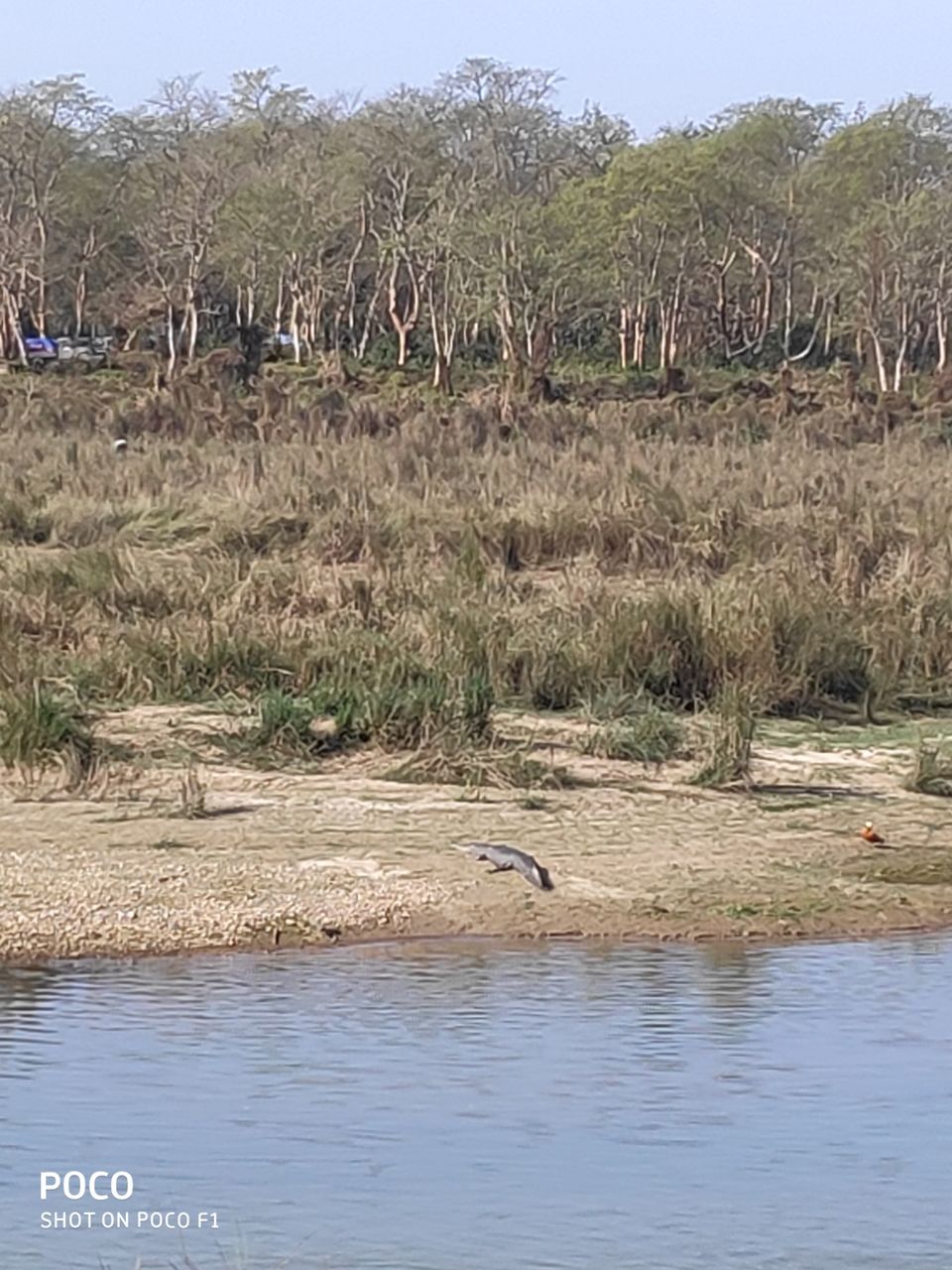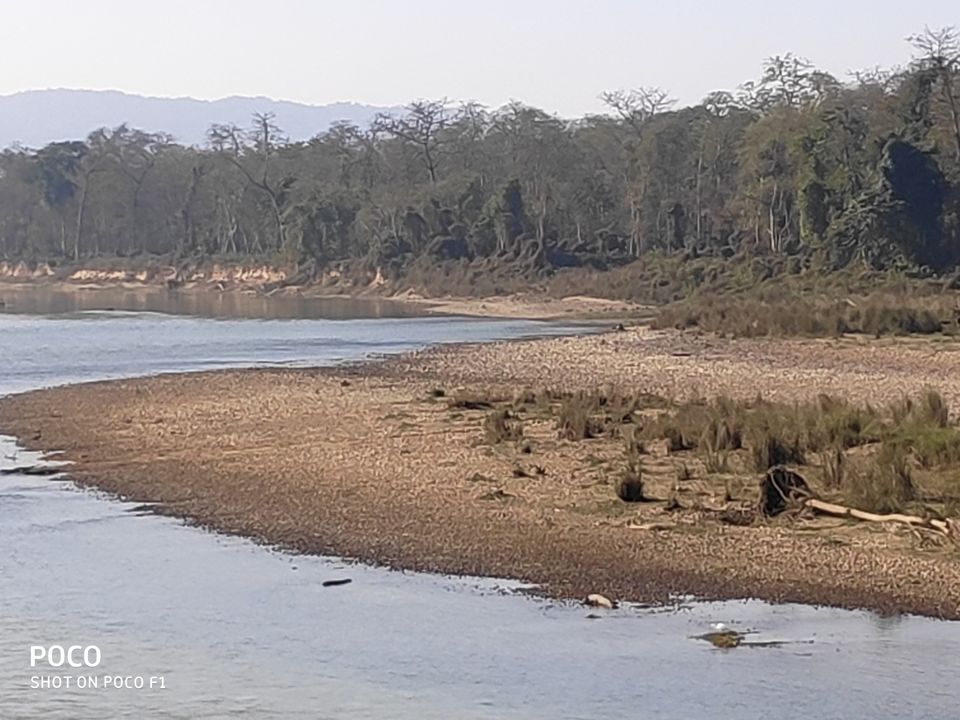 We left Sauraha early in the morning and reached Pokhara around 11am.After checking into the hotel and having some light breakfast, we visited World peace pagoda.The views from top of it is breathtakingly beautiful.Snowclad peaks(6.5k m+) of Annapurna range are quite visible and looks magnificent.It takes around 3 hrs to properly visit and appreciate the beauty of pokhara seen from world peace pagoda.In the evening, we took a stroll around the lakeside road as the shops and market are very nice and vibrant.
One can also do different adventure activities in Pokhara such as:
1)Paragliding-One of the best places to do paragliding.Last time when I had visited in 2017, I had paid 4k inr for it which included video and photo.
2)Trekking-minimum 3days required if you want to visit and experience snowy areas.
3)Kayaking
4) Bungee jumping
5)Boating in Phewa lake
We visited a few spots during the day like bat cave,gupteshwar mahakal temple,devi's fall,gharmi view tower,tal bairahi temple etc.It took all day to cover these places. One can check my photo blog for pictures.Offline google maps helped a lot in finding these places since we used our own vehicle for sightseeing.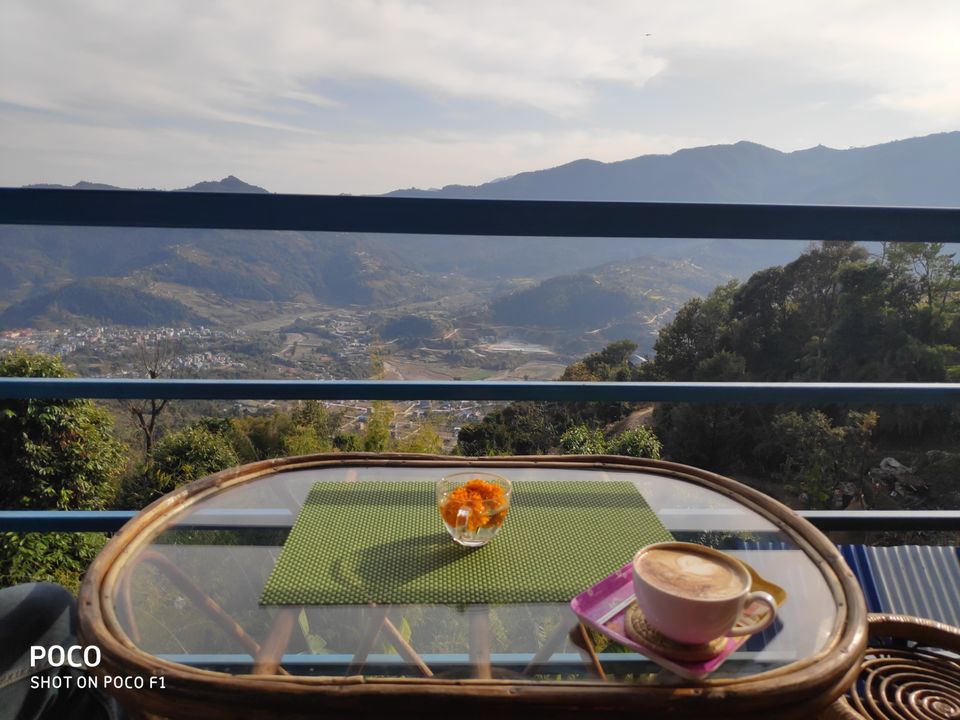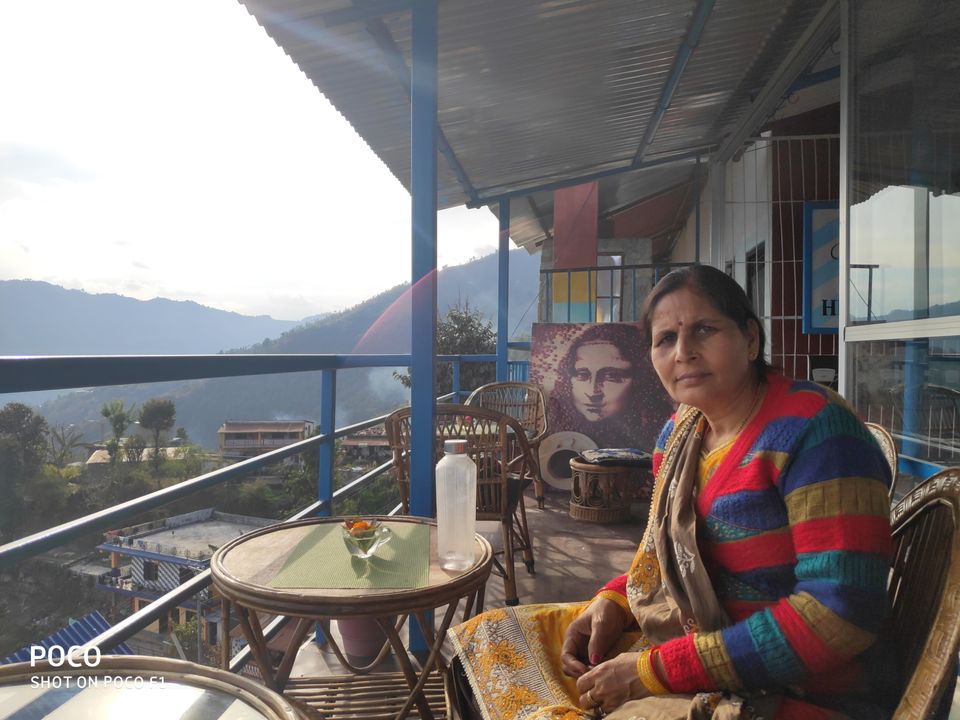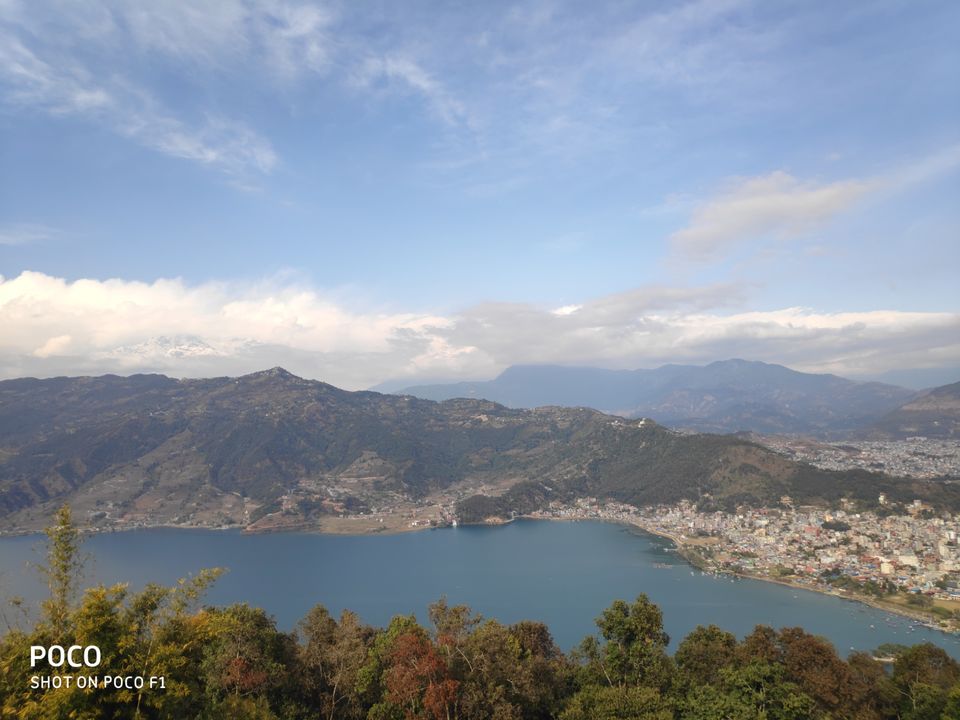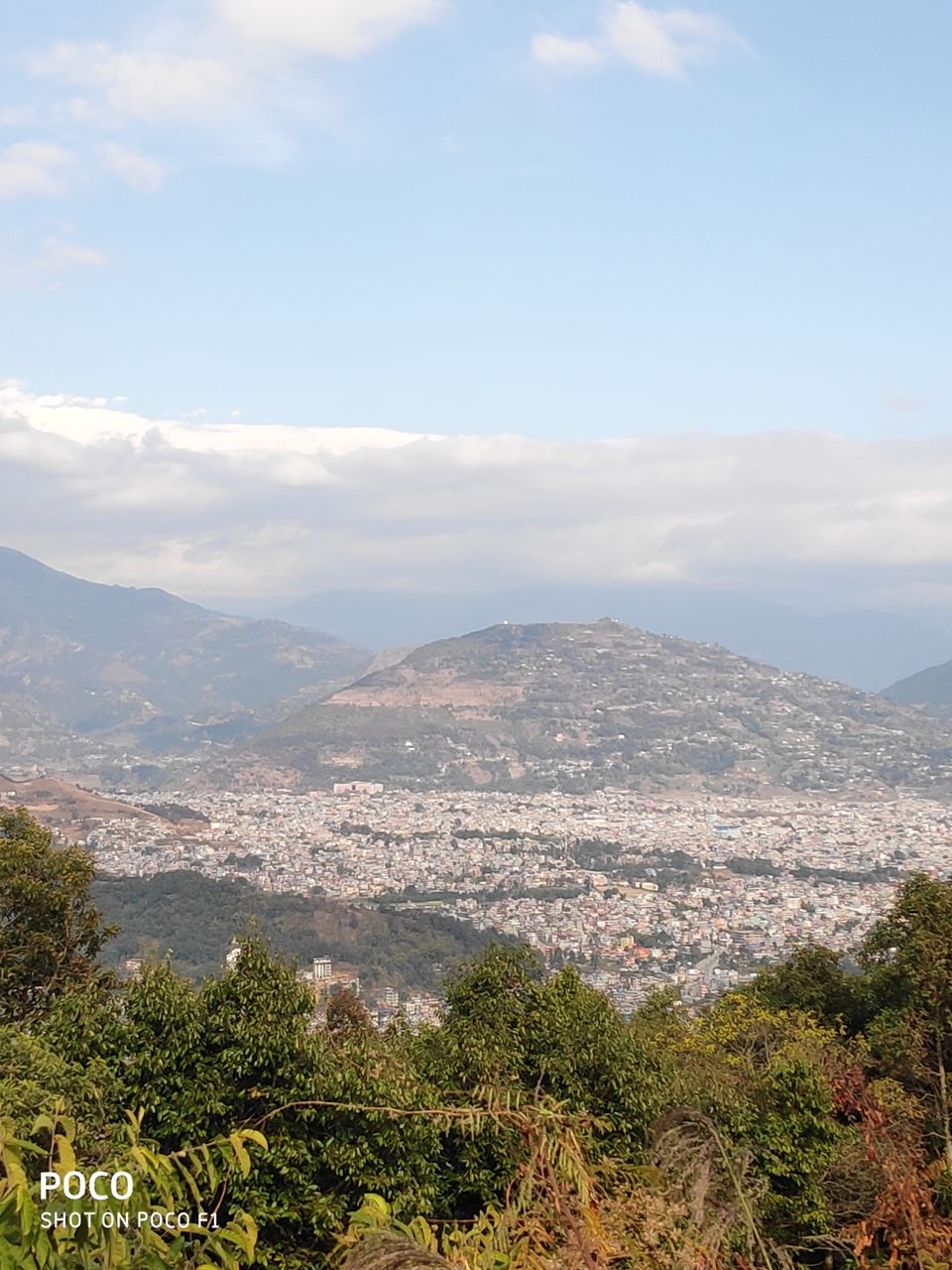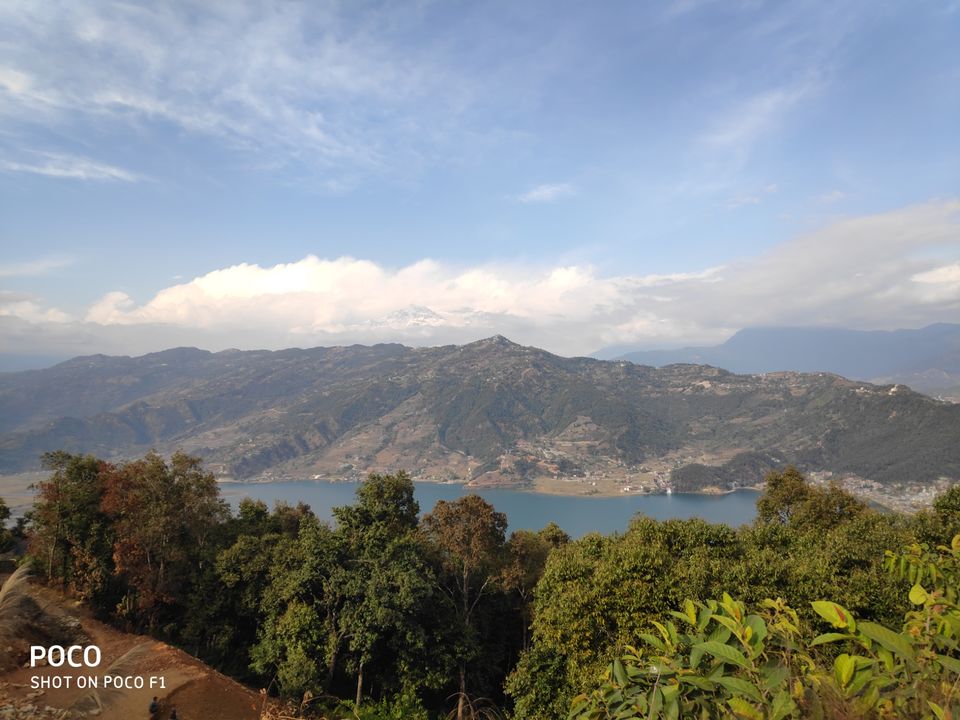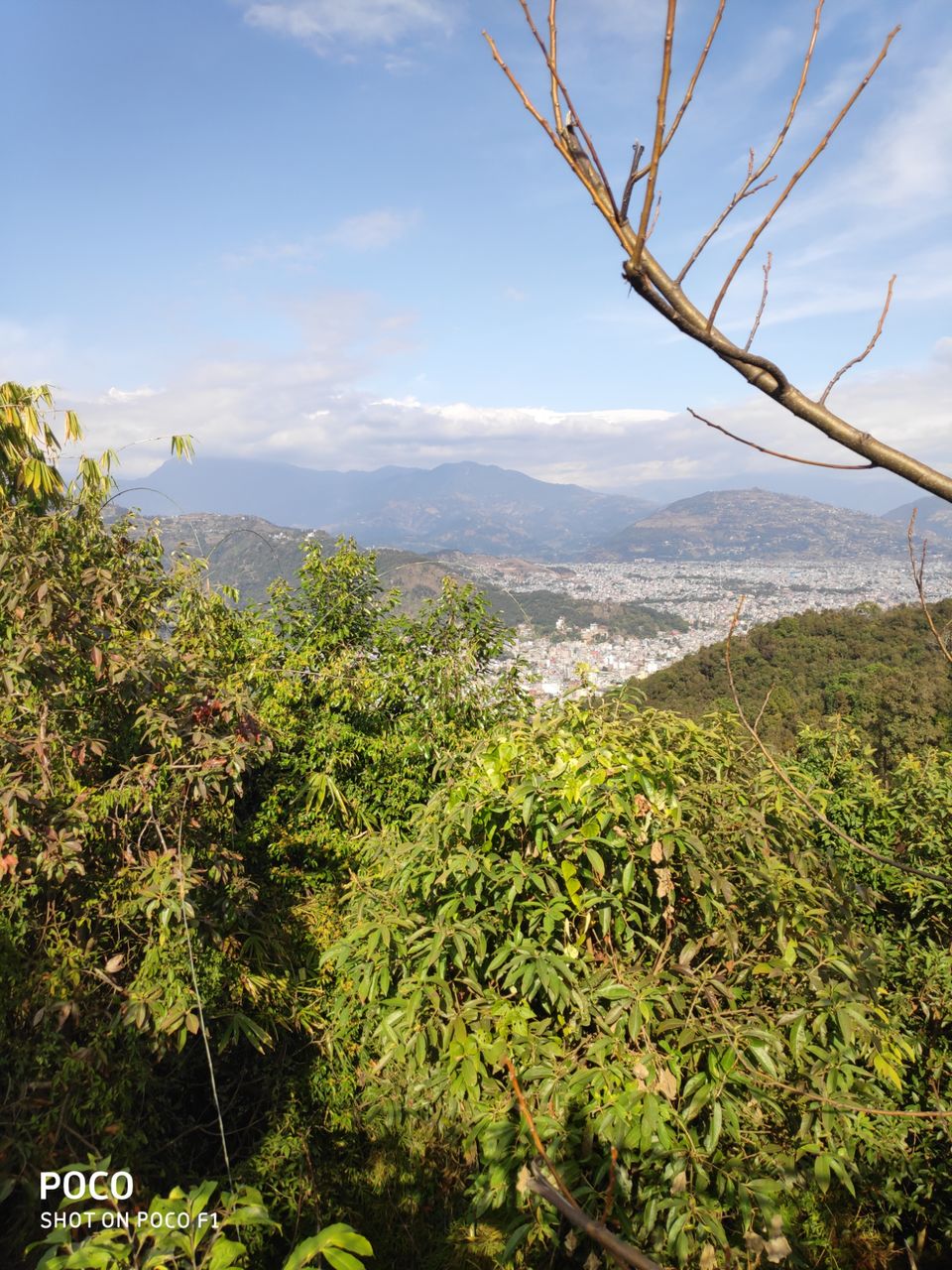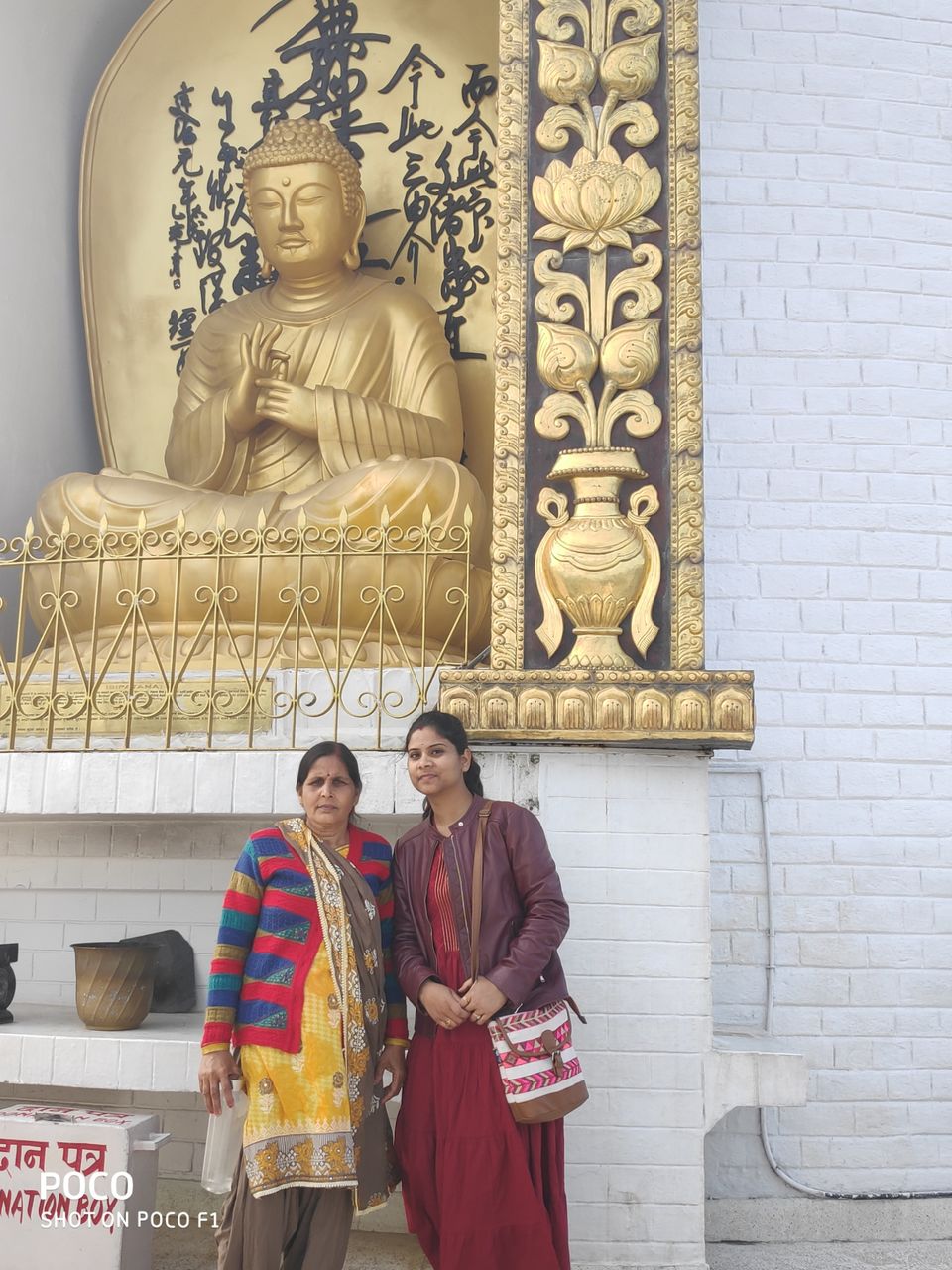 We started around 9am and reached Manokamna temple around 12 noon which was situated on our way back to Sauraha.The 10min cable car costs 500inr per person(both ways) that may seem costly but its worth every penny.After darshan, we went to Sauraha for night stay before setting on our 8hr long journey back home the next day.
We visited the river bank in Sauraha once again in the morning before starting our journey back home.
We reached Hajipur around 7pm(almost 8hrs).I had to drive for more than 300 kms today and that too in peak traffic.If I would have started early from Sauraha, I might have avoided the heavy traffic in Birgunj ,Muzaffarpur and at all such places.
Points to consider before taking up this trip from Patna or nearby areas:
*If you are a solo driver, start as early as possible on your first and last day so that you can avoid traffic and don't get tired.Otherwise, its better to have two drivers.
*The roads are fine and much less traffic in Nepal as compared to India.If you can drive in India, you can easily drive along this route (patna-muzaffarpur-motihari-birgunj-hetauda-chitwan-pokhara).
I can't say about other parts of Nepal.
*Keep 100rs denomination as 500 and 2000 rs notes are not acceptable in Nepal.You can also convert 500 and 2000rs notes in Birgunj near border.
Comment if you have anymore queries regarding this trip!!