Almora is an old town tucked in the Himalayas in the Kumaon region of Uttarakhand.
Though it has not gained its popularity as a tourist attraction as much, but for those who have visited the place as a tourist definitely know what it has to offer. You can know more about planning a trip to Almora here.
"In every walk with nature one receives far more than he seeks" ~ John Muir
And mountains are meant to be explored by foot, always.
If you are a trek-enthusiast, or simply like to walk, Almora can be a good base camp amidst the 4 mini treks that one can tread. They are single day treks that can be staggered over a week's stay.
Let me start with each. You can choose your own sequence.
KASAR DEVI TREK
A small village that can be identified from anywhere Almora through the tower that stands tall right at the edge, it gets its name from the Kasar Devi Temple that is also situated there. This temple dates back to the 2nd Century CE and has regular devotees and trekkers visit the temple.
The place had also become famous for the Hippie Movement around the 1960s which also opened it up to foreigners that visit and also reside there even today.
As a resident of Almora, Kasar Devi is one of the most popular get-a-way or a bracing long walk. Not every time as such to visit the temple, but to grab some delicious momos which become even better with the snowy Himalayas in the background. As the sun moves, you can witness the different shades of those peaks and enjoy a continuous supply of momos. After all, you are going to loose all the weight while on your walk back.
Kasar Devi is situated on a hilltop, on the edge of a ridge off the Almora-Bageshwar highway. It is on the Kaashay hills of Kumaon Himalayas and around an 8km hike from Almora.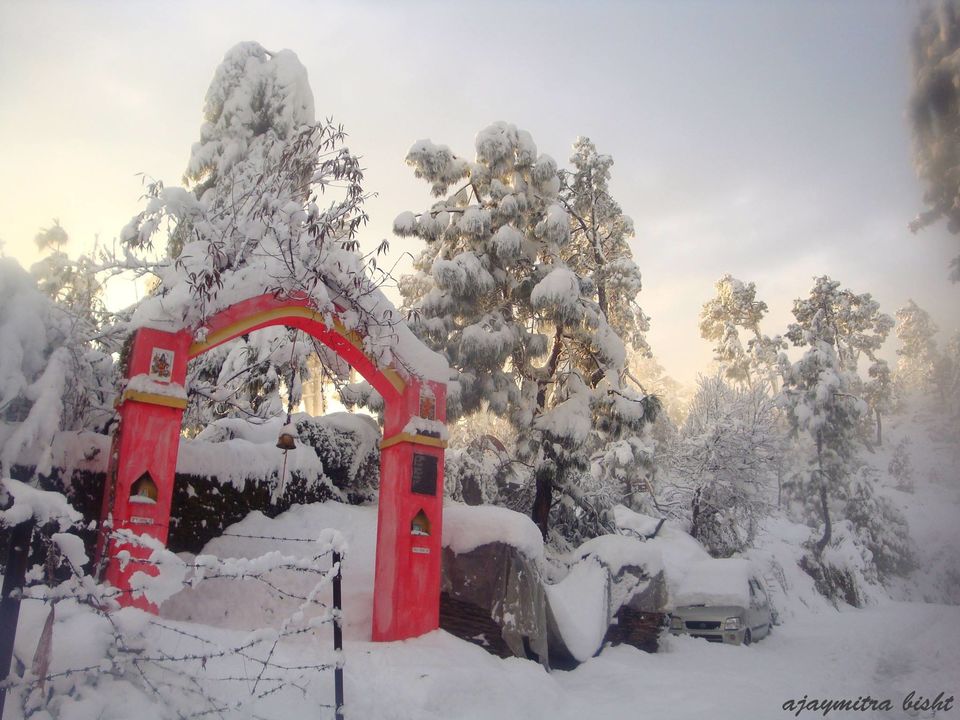 Many people even like to cycle up to the top which is also an experience in itself.
Kasar Devi is a fabulous spot for photography wizards. Not only the snow capped Himalayan range, you get a top view of the Almora city, the tall pine trees, sometimes spotting birds exclusive to the Himalayas and simply the hills around. One can definitely capture a good stock.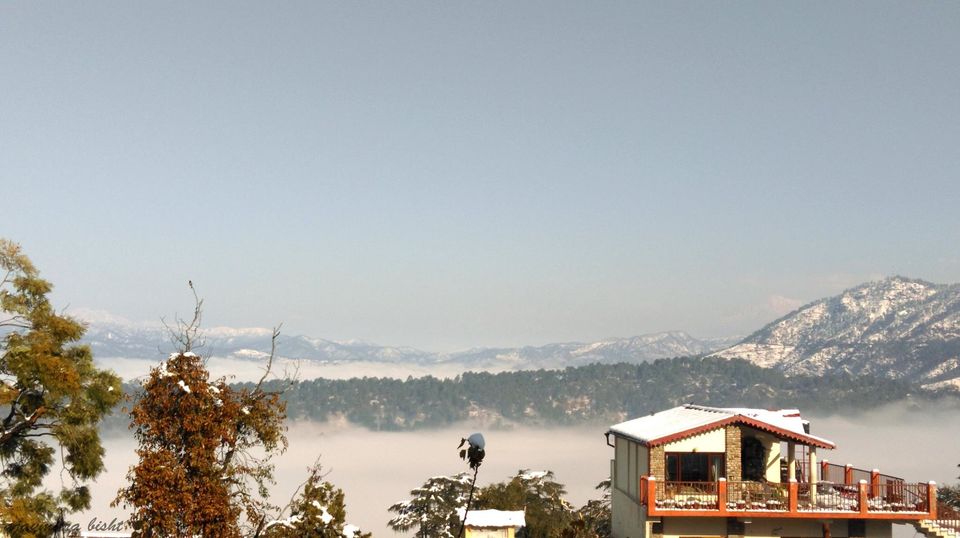 Another very interesting fact about Kasar Devi is that a while ago NASA had identified some sort of magnetic fields due to the presence of certain stones there. A bit later, ISRO as well conducted a research and and it is said that the magnetic lines give peace to one's mind hence making it a place suitable for meditation. This mysterious reason is also why people like going up there.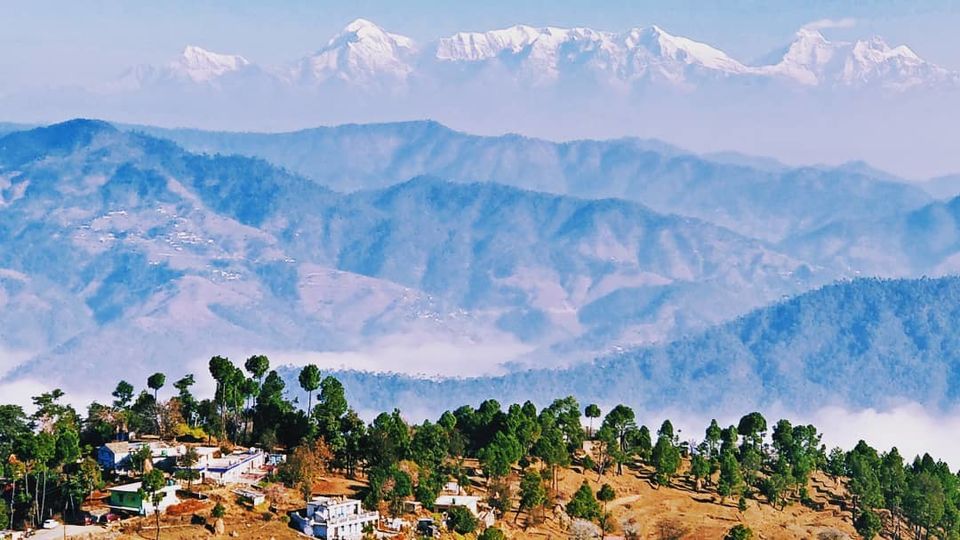 SYAHI DEVI TEMPLE TREK
Compact, mythical and formidable. Such is this temple pinned on top of a hill in Shitlakhet. It carries its own legend and reverence.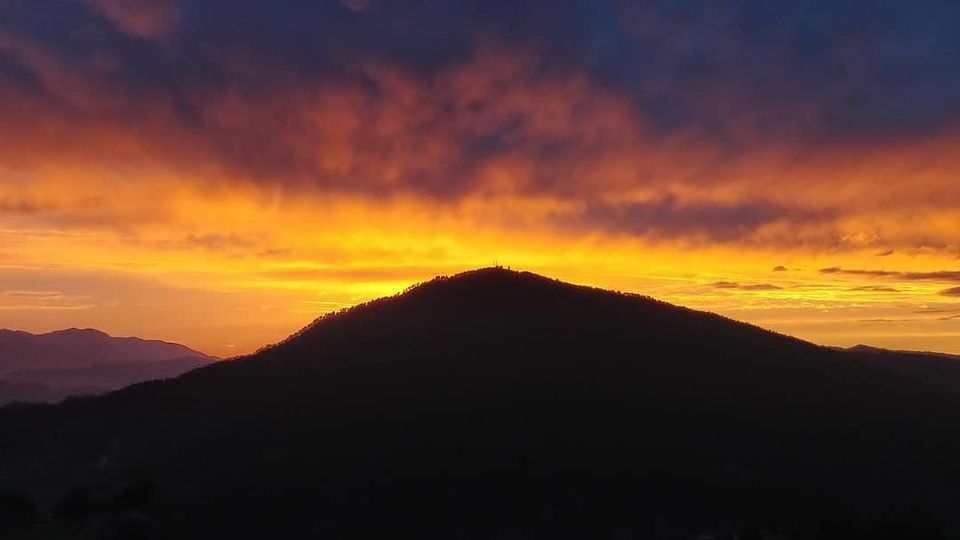 This temple was built by the Katyuri Kings of Almora, which means that it may have been built some 900 years ago. However, the temple looks in fine condition today and the architecture does not resemble any of the other temples around like the Jaageshwar Temple, or Katarmal Sun Temple.
~Coming to reaching this acclaimed abode~ This could be the most natural treks around Almora as you may not see any set labyrinths on the way. You would need to tread your own and even remember it while returning. Yes, something like Hansel and Gratel ;)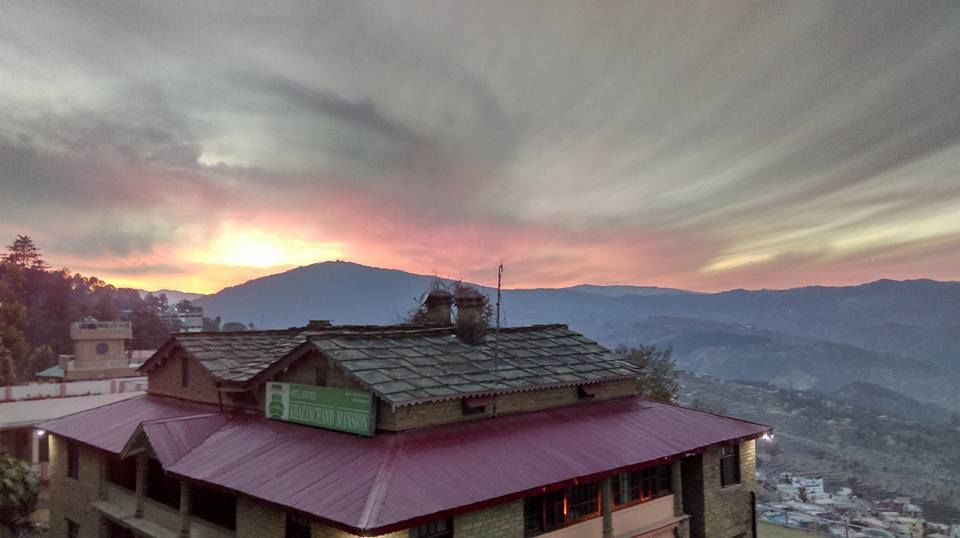 But there is an easier way - just follow the red cloth tied to the trees for a more walkable path. The local GPS navigation system.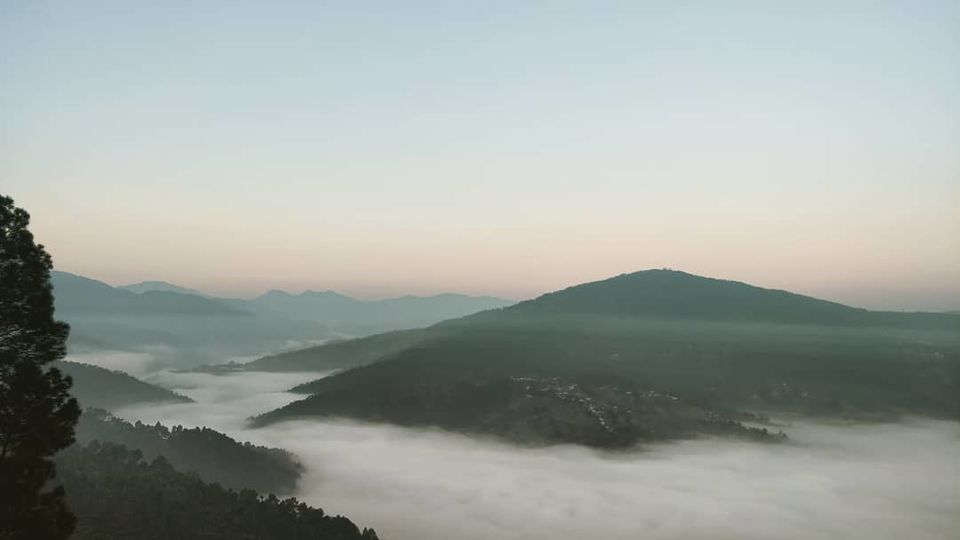 But because of the same reason, this trek is a trekkers delight. With all the possibilities of spotting wildlife like snakes, wild boars, birds etc, you have to walk through slightly dense forest where you can only hear your steps crumbling the pines and leaves and birds singing and if you're lucky, to hear some roars. :)
KATARMAL SUN TEMPLE TREK
Located in Katarmal village, about 1.5 from Kosi village and around 12 Km from Almora this is known for its sun temple.
The temple is said to be built by a Katyuri King named Katarmalla, in the 9th Century. It has one main surya temple and about 4 smaller temple around of different deities.
The trek to this temple is slightly steep and a harder one than others. The temple also has a motor able road but not until the temple. That any way doesn't affect the trekkers.
All through the trek while you walk up amongst the pine trees you get a lovely view of Hawalbagh, another small village, the Kasar Devi hill, Kosi river from a few places and the terraced fields. The trek is invigorating and the temple premise is restful.
CHITAI TREK
Last of the four but not the least, Golu Devta Trek is slightly longish, but worth all the efforts and time.
There is again no specific trek path as such to this temple. You can alternate between the shortcuts through the forests and highway.
Golu Devta is famous as the lord of justice. His origin is said to be Champawat and he is considered as a brave son and a general of Katyuri King, Jhal Rai and Kalinka.
He was a normal human but due to his saintly attitude towards the people of his kingdom and giving an ear to all the problems people had, he was looked up to as a God. That's the reason he is known as "nyay ke devta".
An advantage of trekking from Almora to Chitai is that you can visit the other, much smaller and not very popular temple of Golu Devta on your way. It is believed that one must always visit this temple along with the main temple.
As the trek ends, you will have a lot to do there.
Firstly, if you have any wish, problem, you feel something is not happening right or the way it should be, be ready with a hand written or a printed letter for you to hang it there. Hanging it there means submitting it before the almighty. And leave the rest to him.
For those who have been there, and have been lucky to have their plea heard and resolved will first have to buy a bell which is tied as a token of thanks amongst the millions that indicate the gratefulness of many many others. You have all the liberty to choose the size of the bell you want to hang.
Secondly, once you're done with your prayers, come down and sit at the eating joint for all the time you have. Because it will be necessary for you to taste the sarson ka rayta, guthkas (fried potato dish), chai and pakodis.
After done with hogging, you can head back to the beautiful town.
This is a compact trek-itinerary for trek enthusiasts, even religious peeps and nature lovers. All the above treks are not elaborate and don't require any such trekking gear. A pair of great walking shoes, lots of water, a cap, shades, jerkin, chocolates and a camera is enough.
Go ahead and plan a trek-cation. Be fit. Be happy.
All the splendid pictures used above have been clicked by my friend Ajaymitra Singh Bisht, who is a native to Almora and I thank him for letting me showcase them here.