It's just a month when i came back from Chopta & Auli , but again something started ringing in my head.
"Oh the Joy of travel
to be able to flit between moments of
perfection
defining moments, inspiring moments
and thought
nothing overwhelming
just joyous and sweet
and everlasting
oh the joy of travel."
We booked a VOLVO from Delhi to Bir. Which left around 7.00 PM from Majnu ka Tila Delhi and we reached Bir at 7.00 in the Morning.
We have already booked Zostal Bir 2.o, so we headed towards hotel.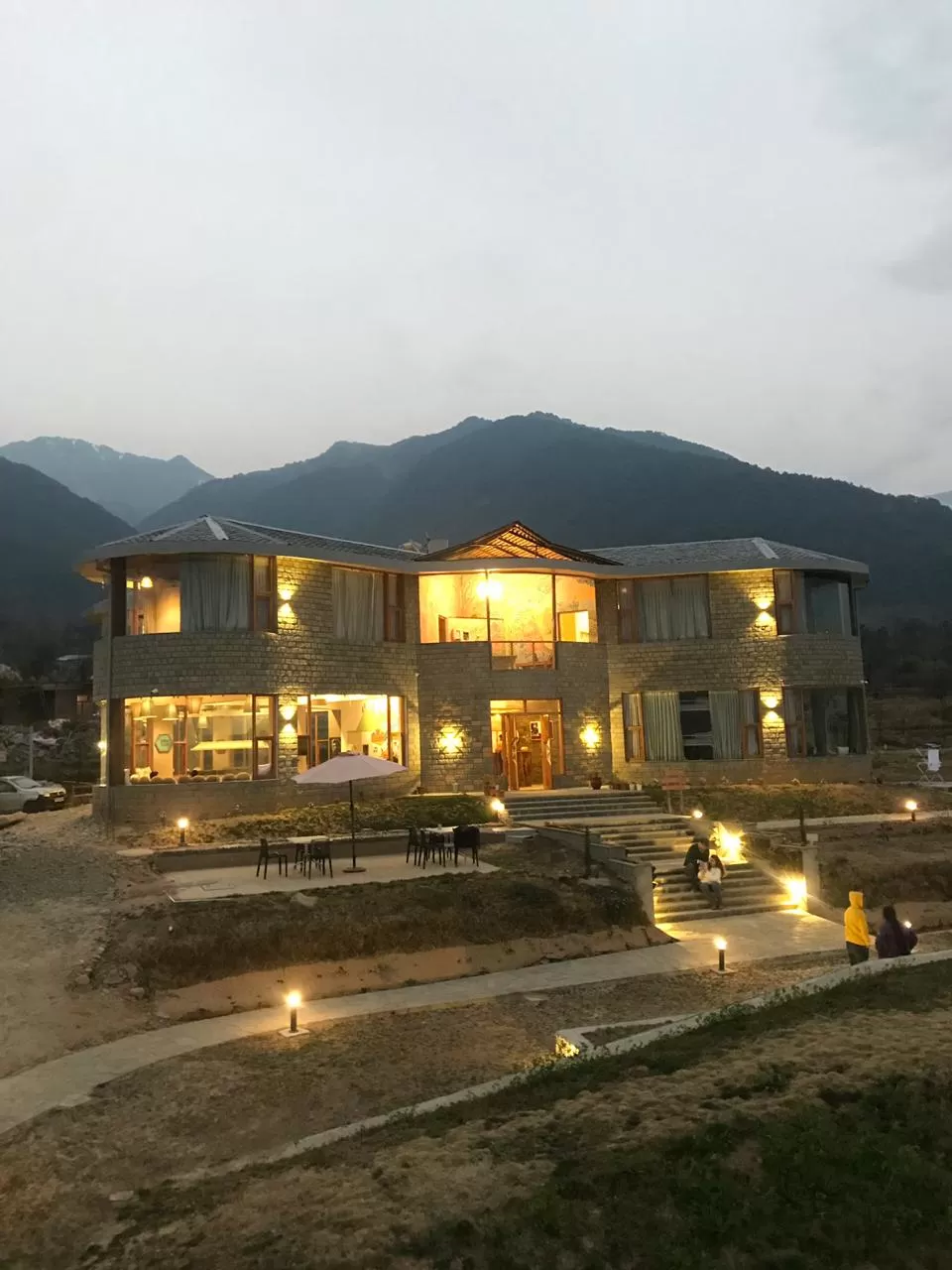 So booked a texi (cost us 700 Rs to and fro) there to Rajgundha trek knowing that we would reach only till Badagran (a village). There was lot of snow last night so it was blocked. WE clicked some pictures and came back to zostal again.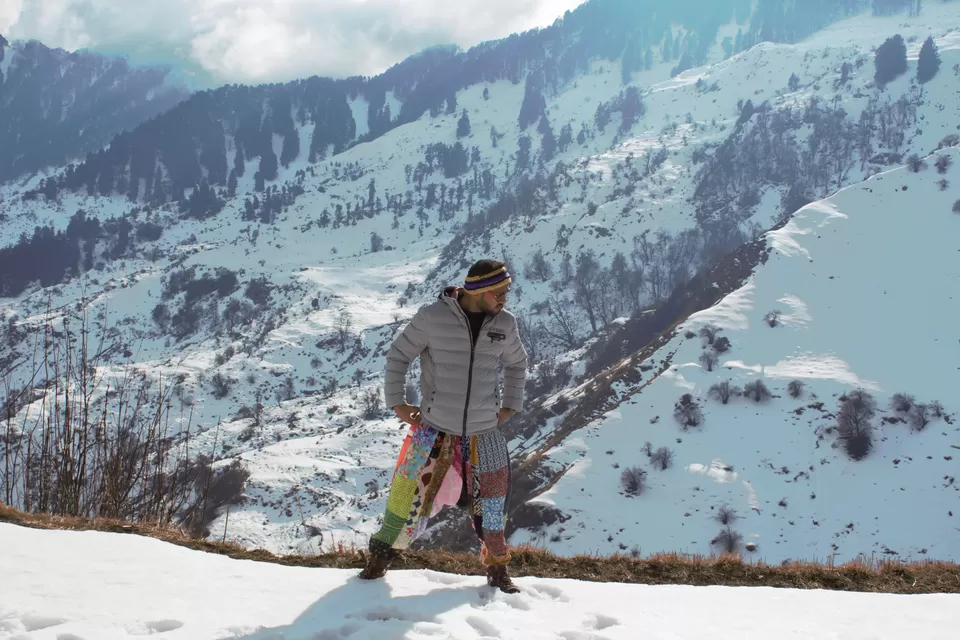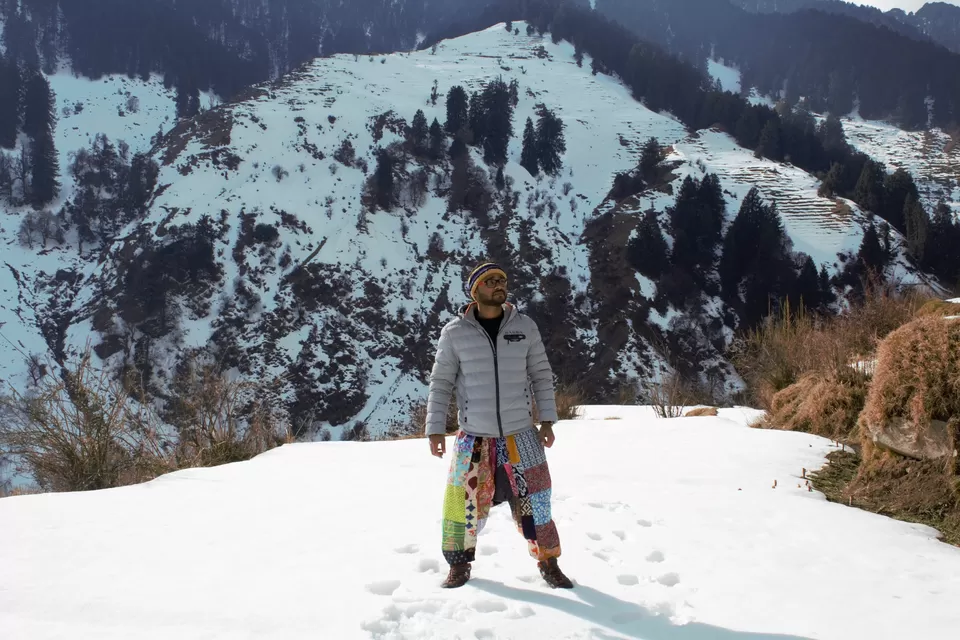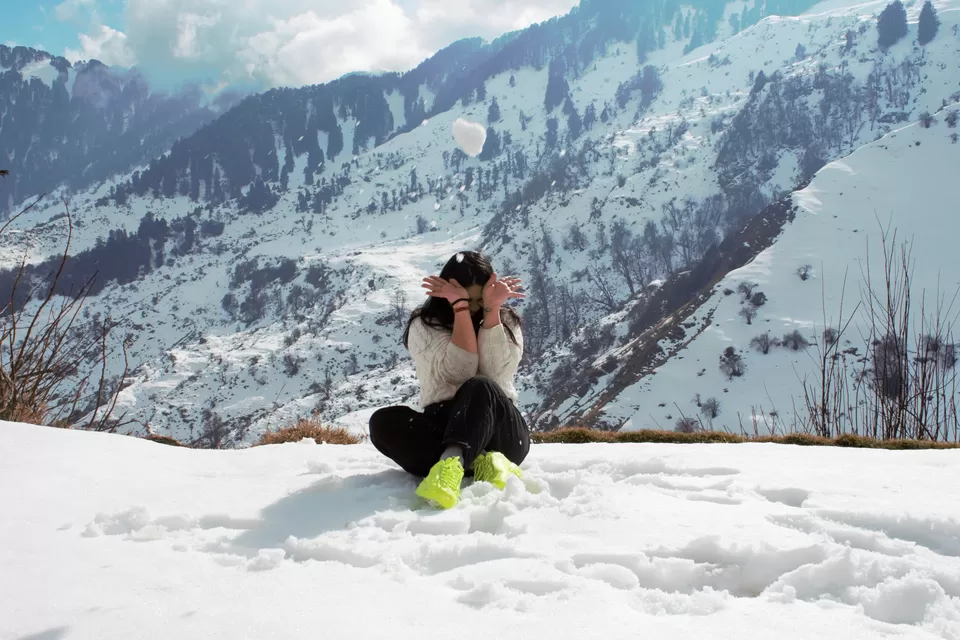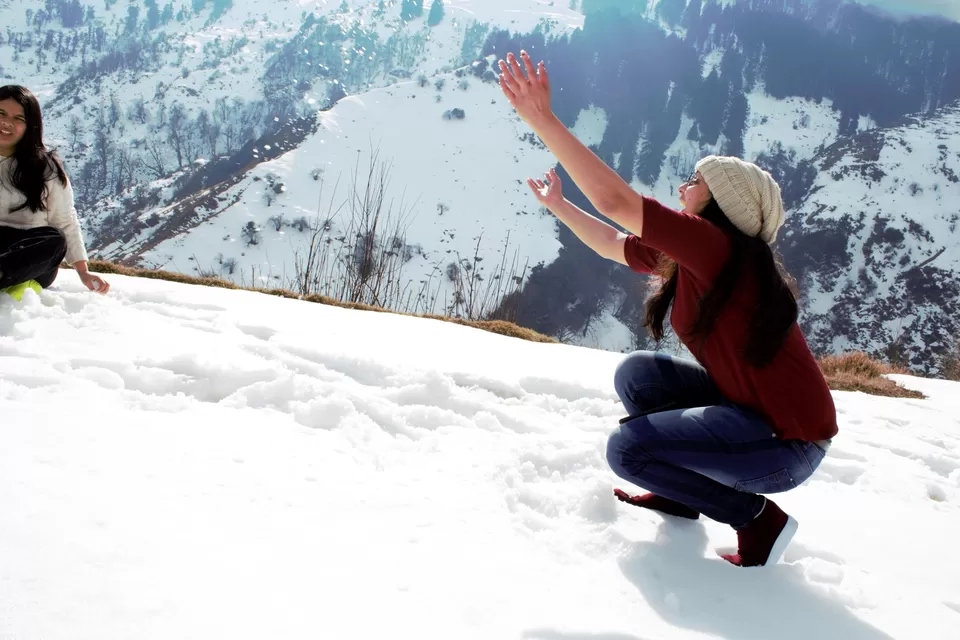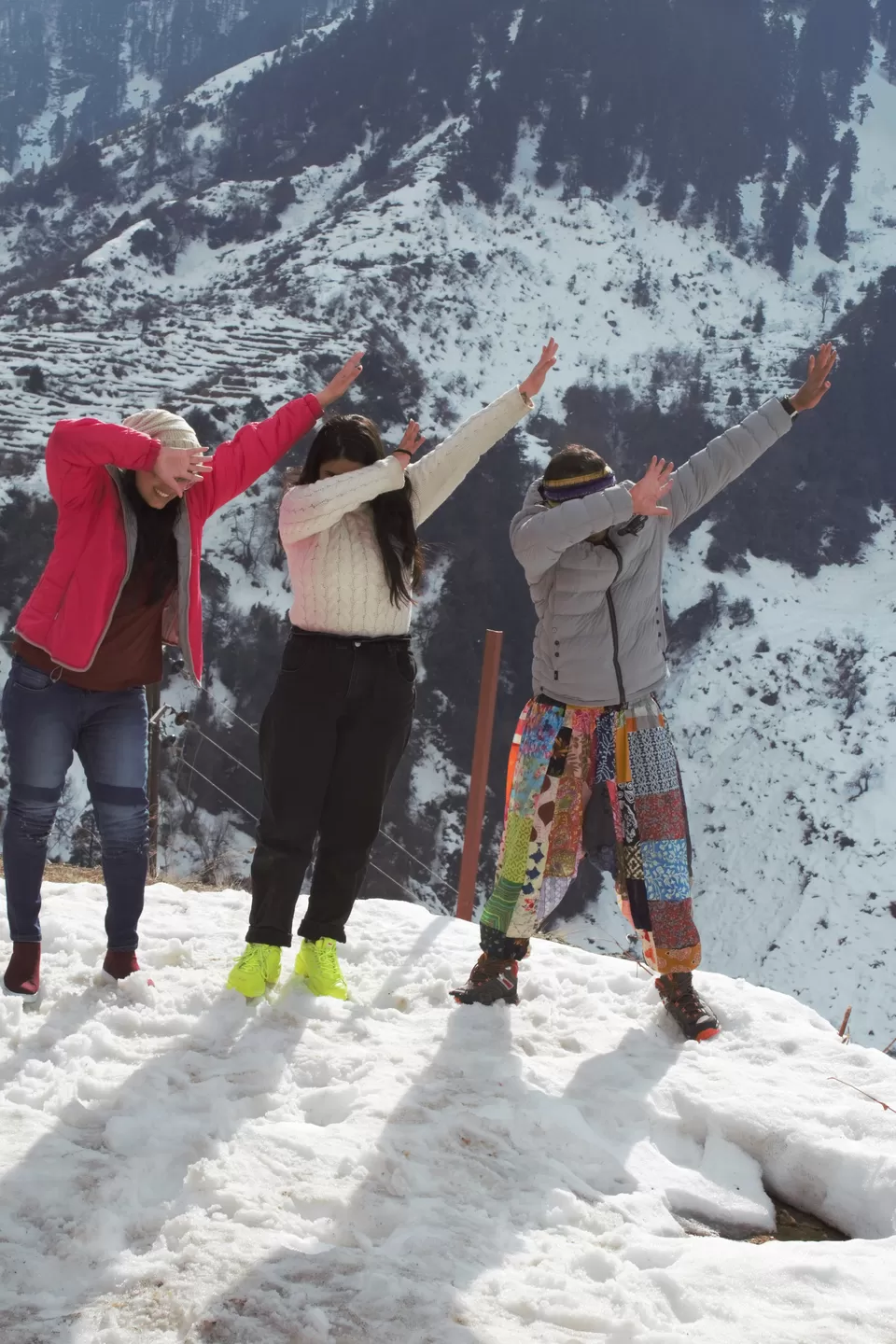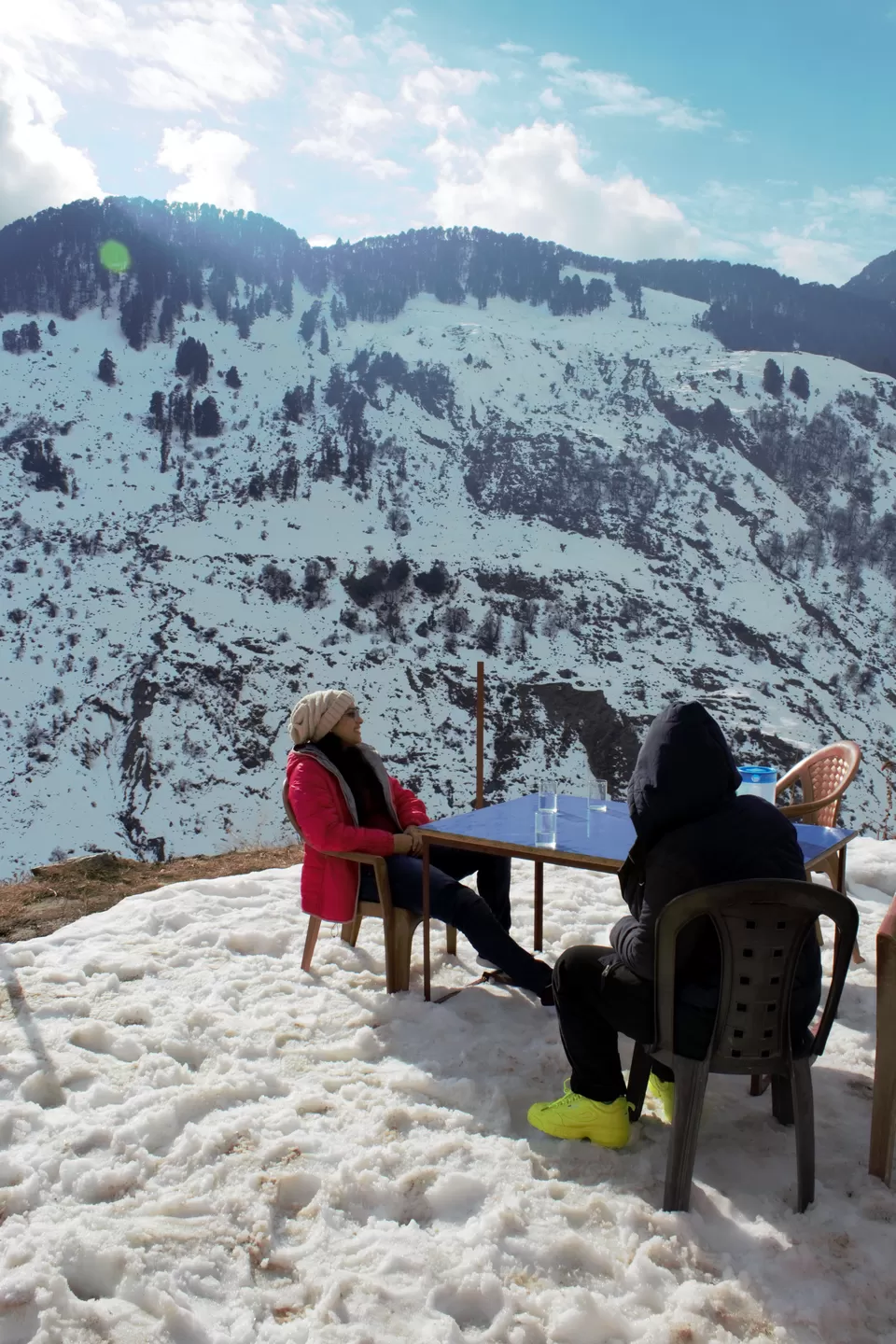 Then we hired 3 scooty's, started the music and left for Bangoru waterfall. You have to trek a little to reach out there.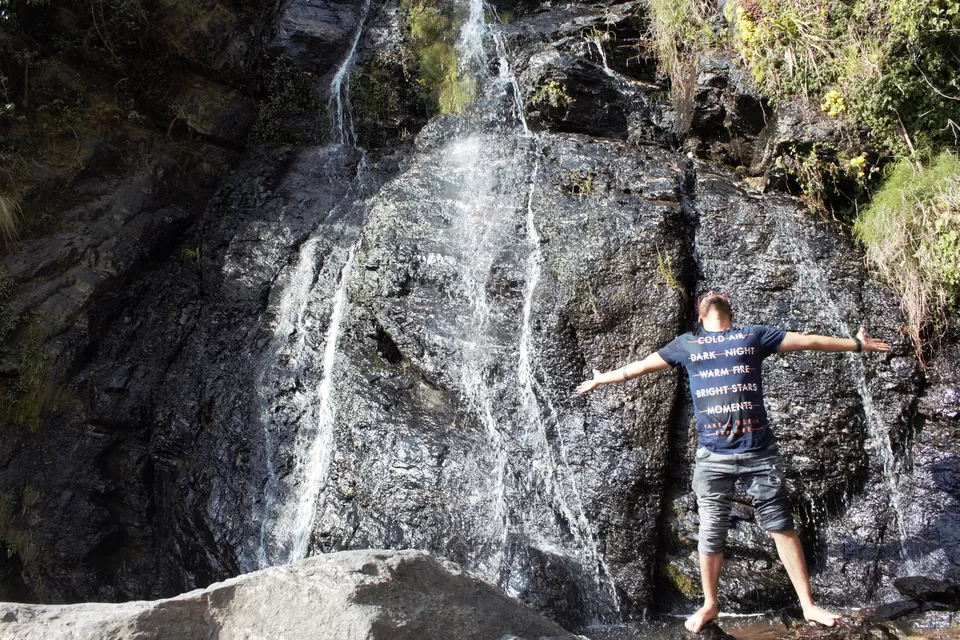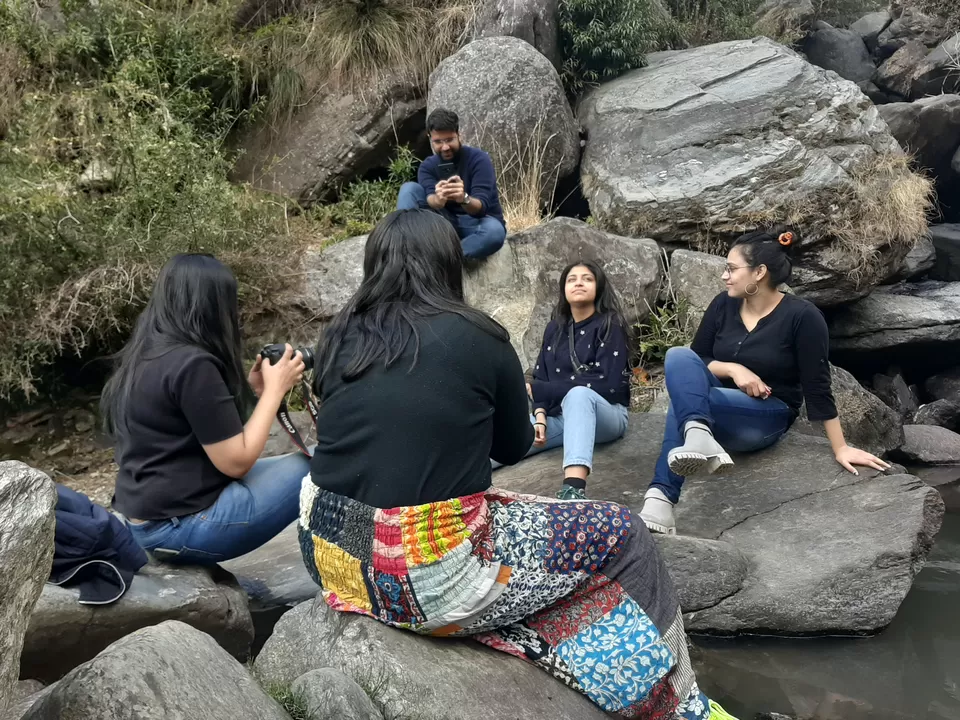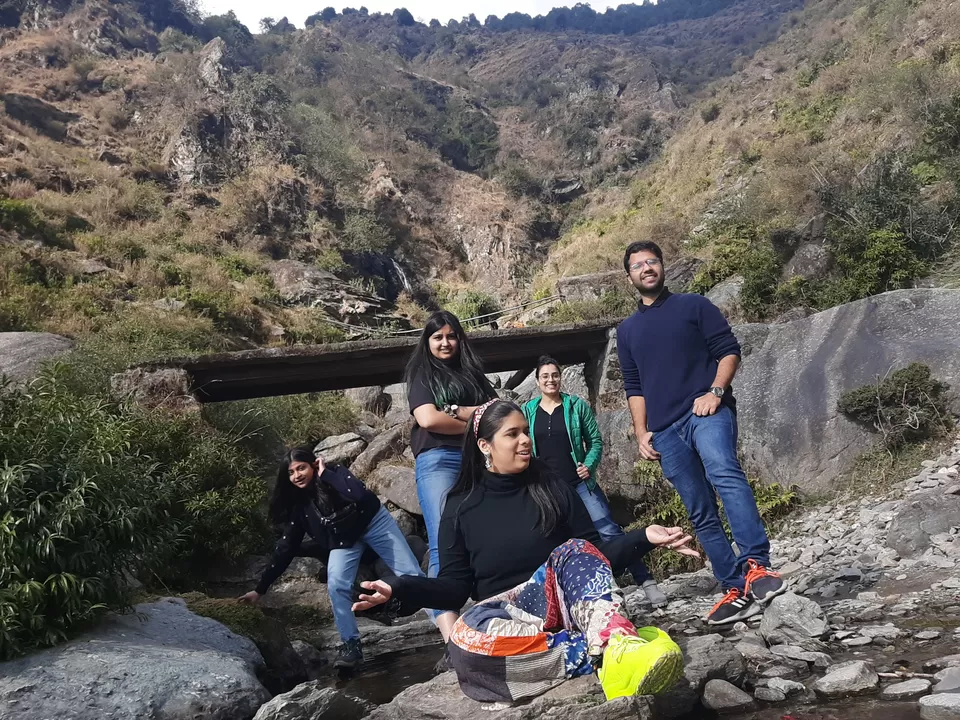 Now we have to book paragliding session, talked to people over there. A girl gave us a number that you can call this guy, he will charge 1400 RS/person. Also she went for paragliding a day before but she couldn't do it since she got injured so gave us some Good Advise (What to do or what not to do). So yea got the cheapest deal in town @1400 Rs.
We got freshen up and were excited to Fly in the air. So by texi we reached at the paragliding site. (Texi was included in the deal with Go pro). Like group me ek bnda hota h jo apko dara deta hai (i guess you understood what i am trying to say). I was not so scared earlier but she scared the shit out of me also i was excited. I was like bhai bas ek bar hawa me ud jau phir sab thik h.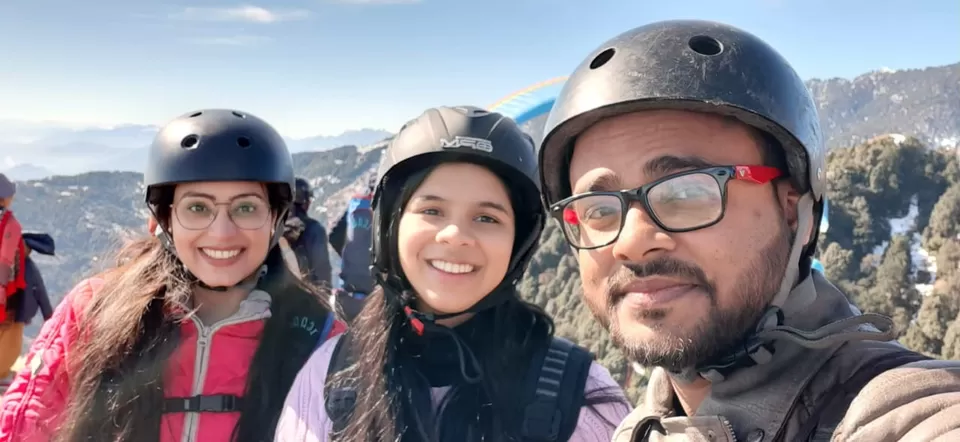 "As i stand there upon the hill, I feel excited and i feel a thrill,
I put my head down, and run like a plane, as i take off it feels insane
from up there things look so small, they don't look real no, not at all.
it feels so nice, those majestic and enchanting views, i give a sigh
so this is how it feels to fly.
After a while, i slowly float to the ground, its so amazing i felt so proud then i packed my wings back up."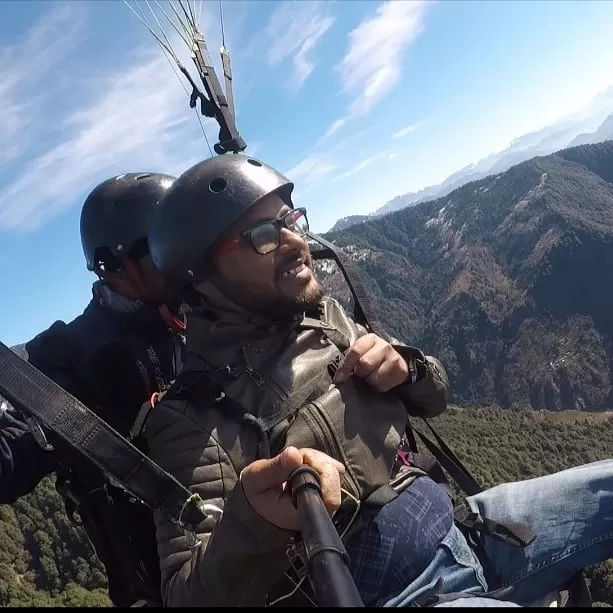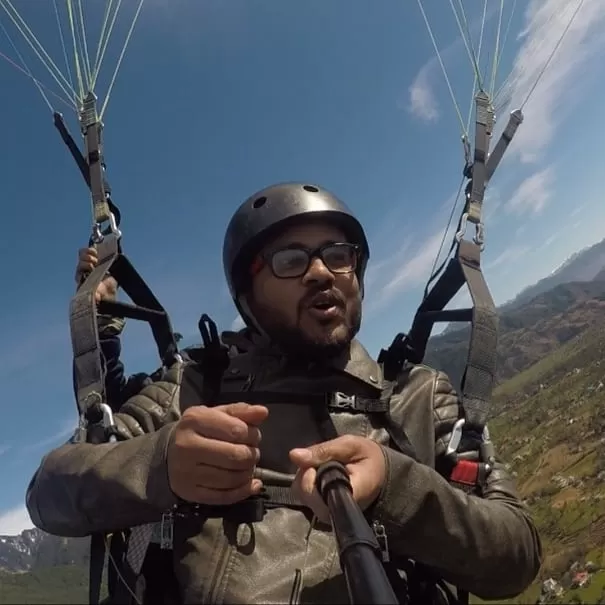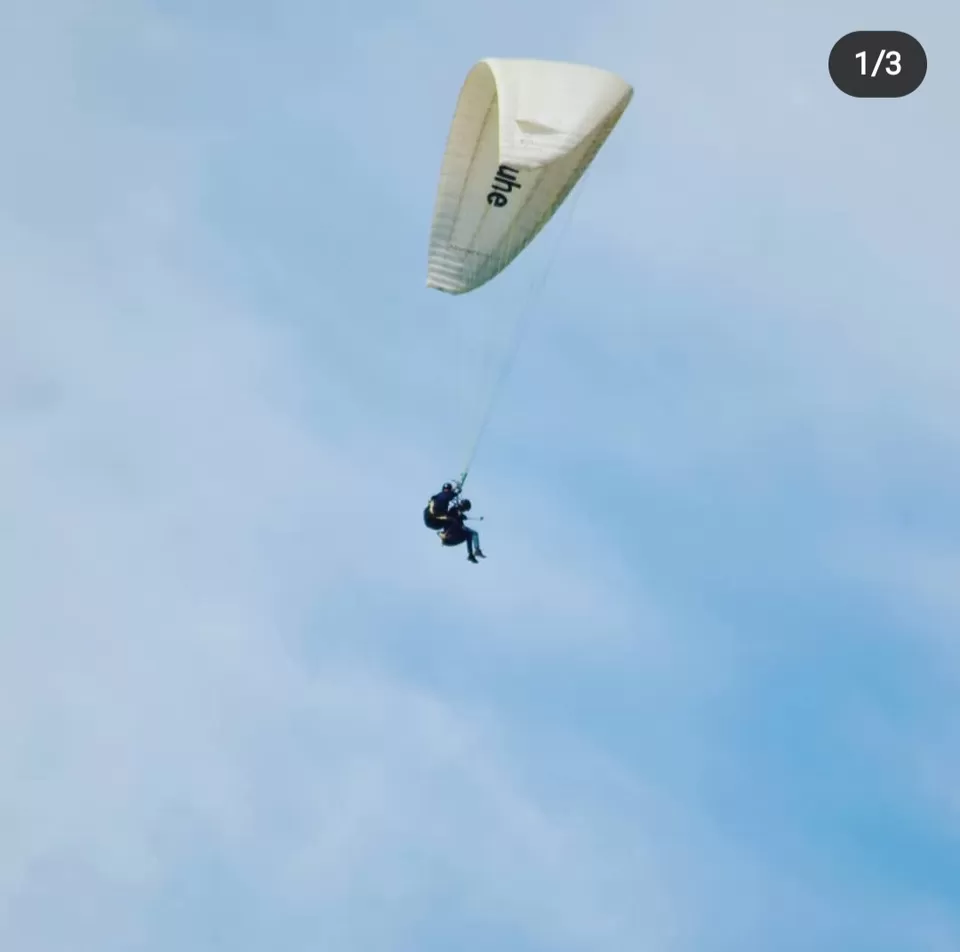 After that we had lunch, and hired 3 bicycles to visit few Monastery.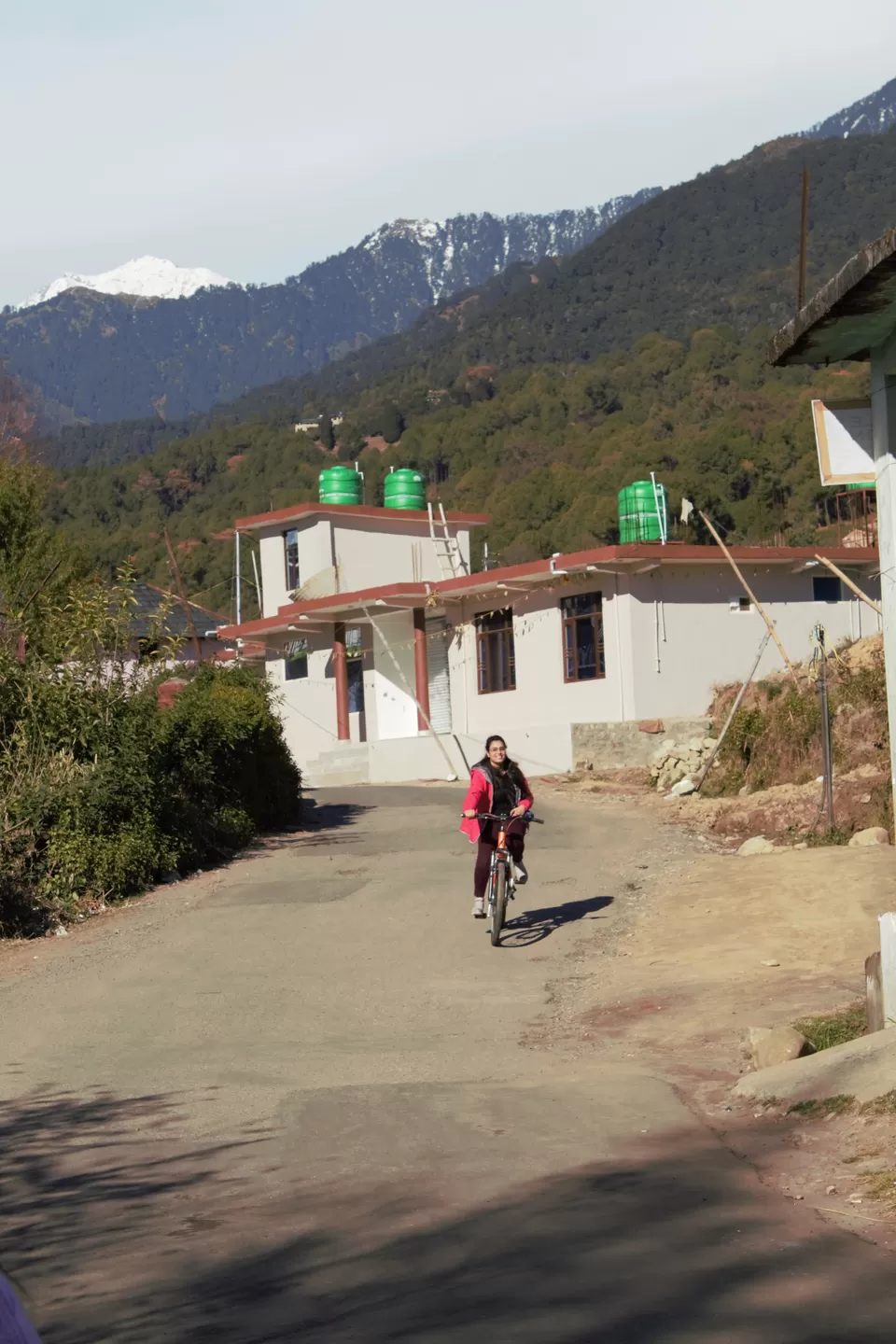 After 1 km, one of us like bro, let's just go back, i don think i'll make it till last... (Since the road was steep too at many places) so we just went back and hired a scooty. and we visited monasteries.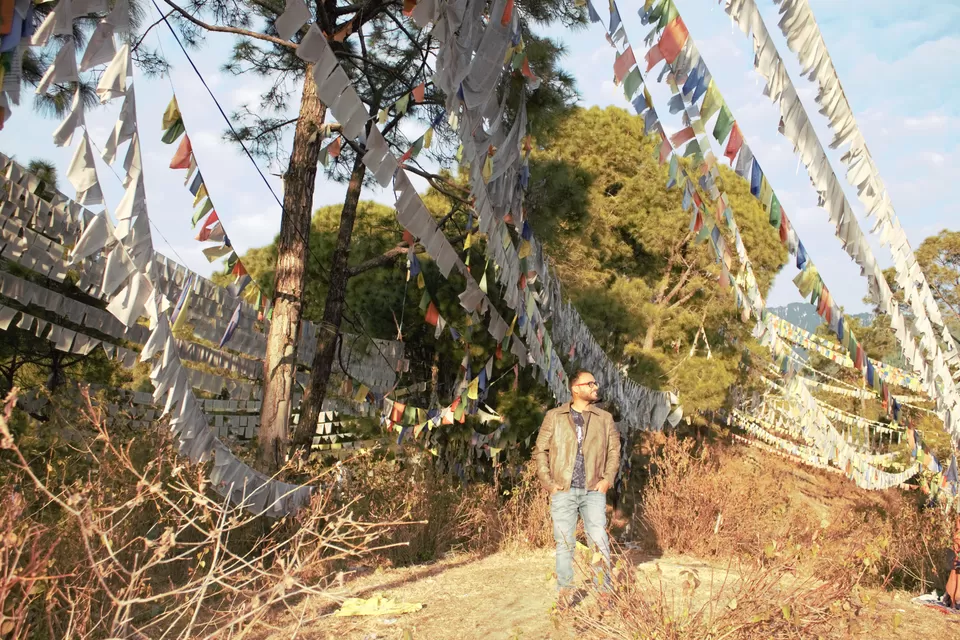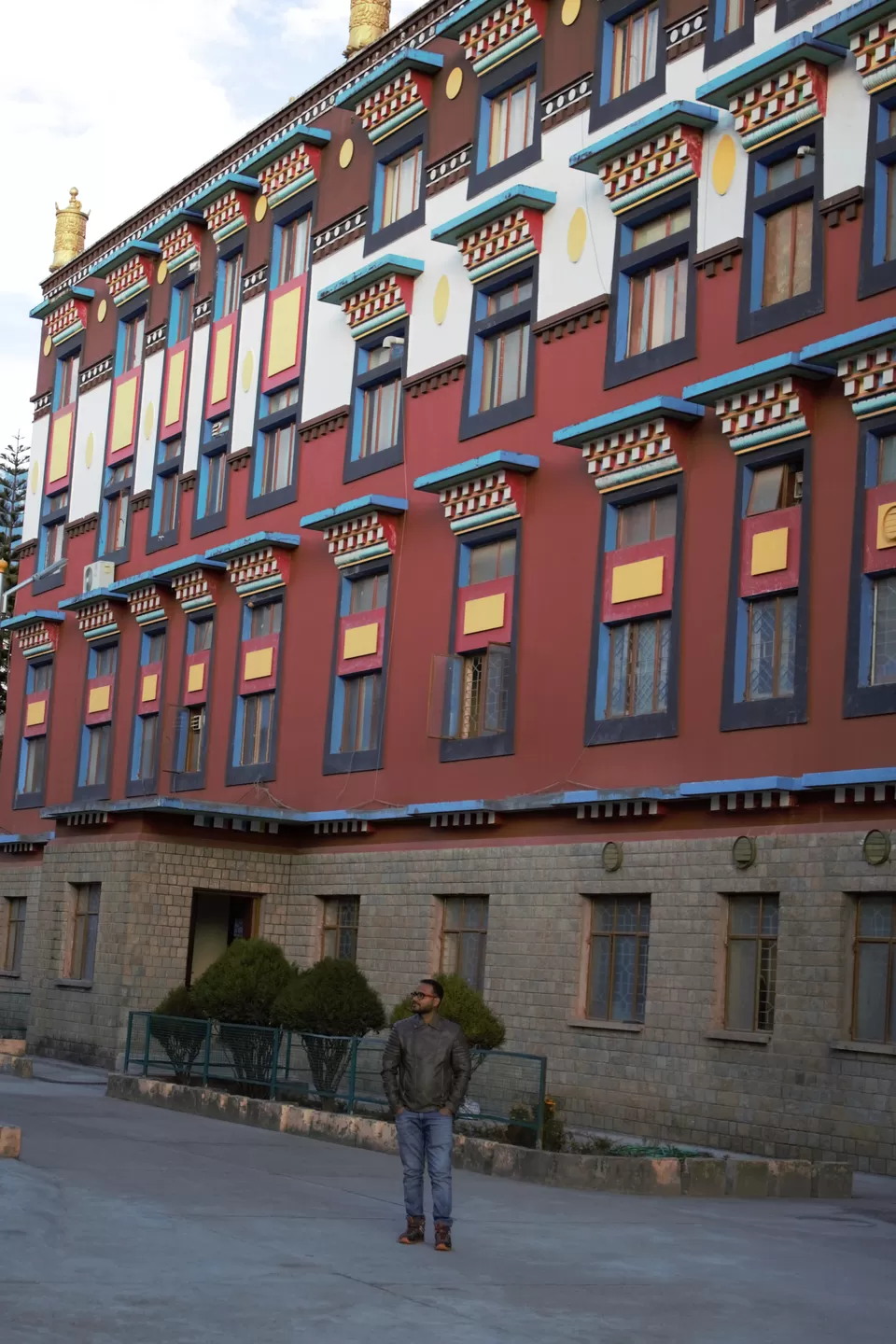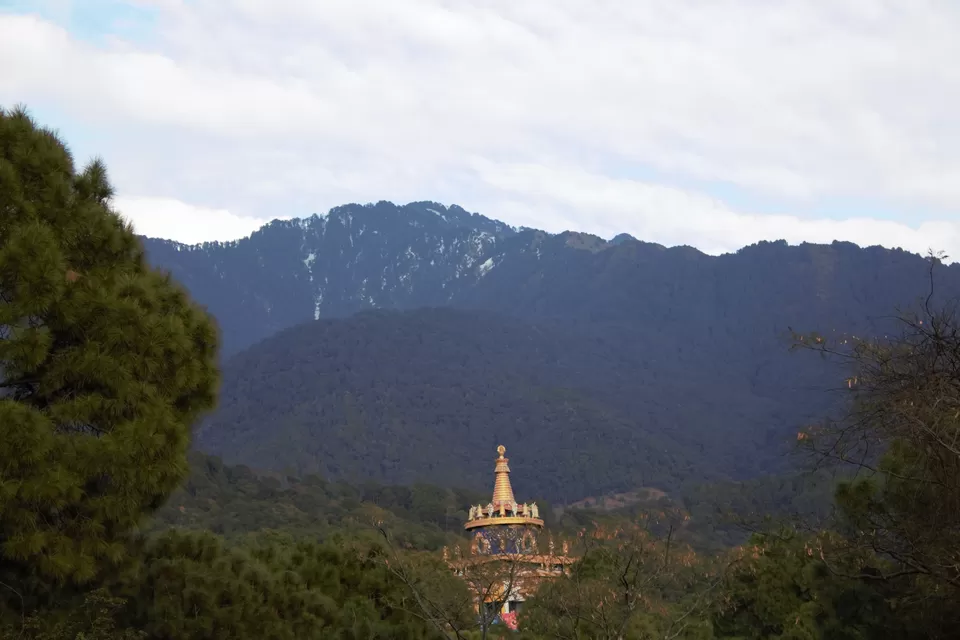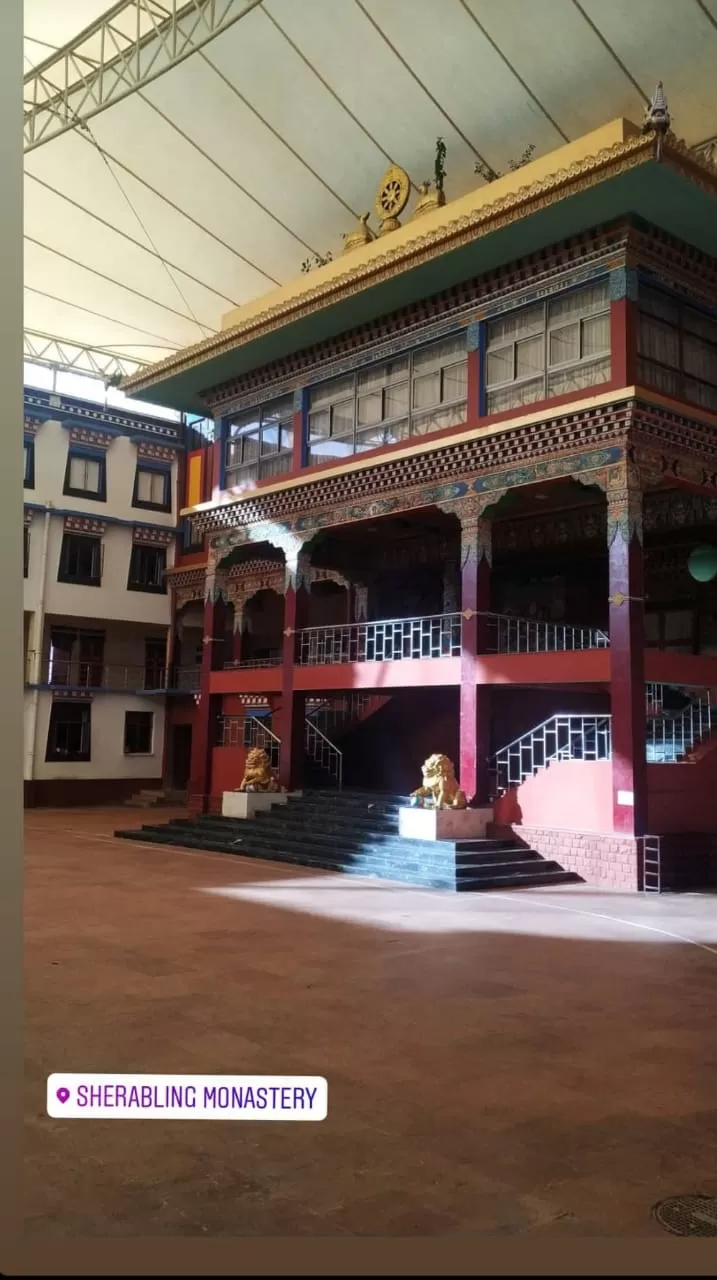 Back in the Zostal, Sun set was awesome, also i missed it but my friend clicked this picture.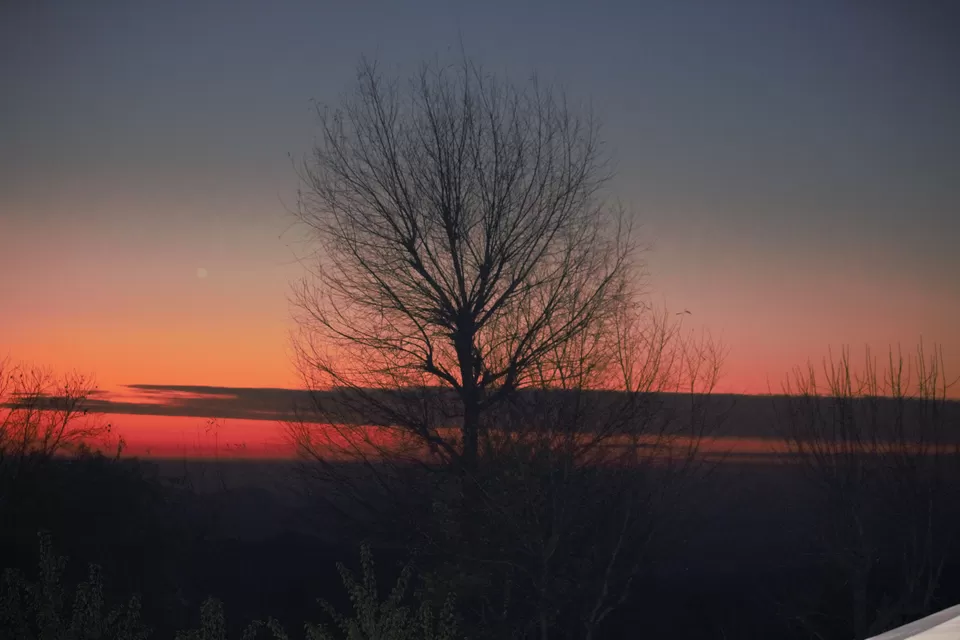 We had dinner in zostal. Then we played games. Celebrated the birthday of one friend over there. Talked and slept @ 3 AM.
Here we met those guys again , talked, played UNO and Jenga and slept at 3 am .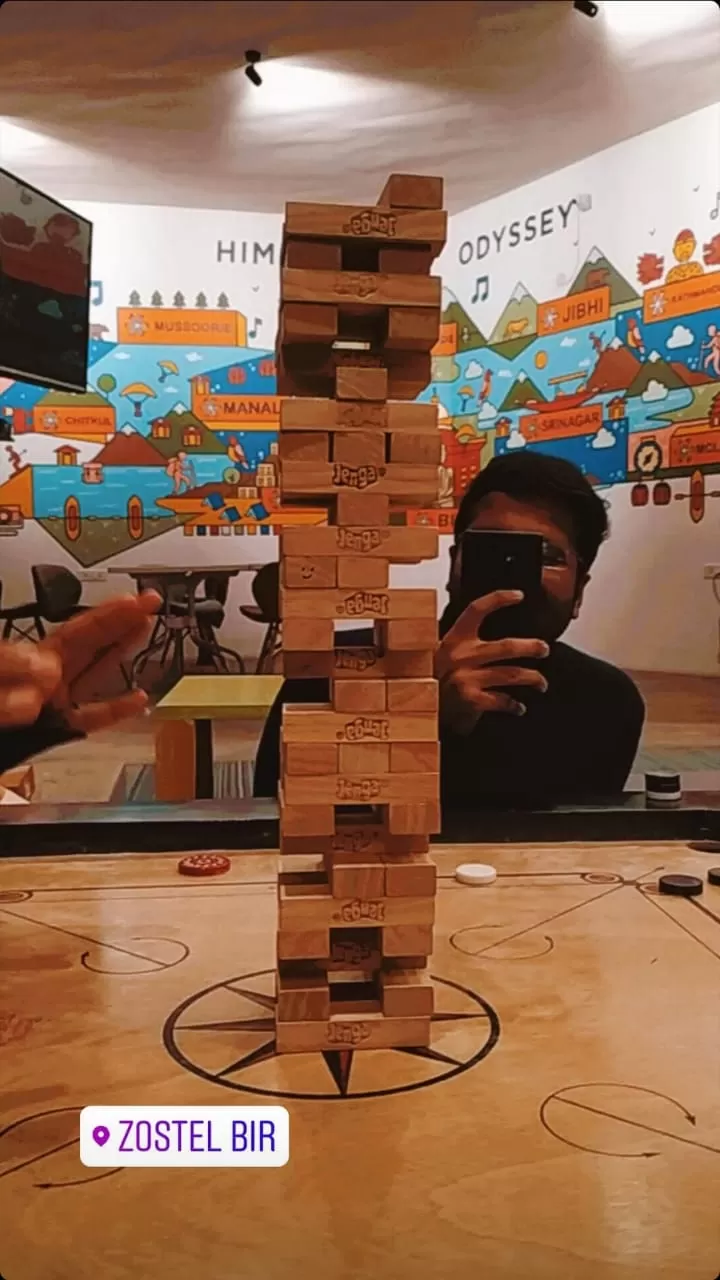 Next day we headed to Barot Valley. Took a bus from Bir in morning around 7.30 AM and reached at 12.oo PM. Unfortunately the construction was going over there.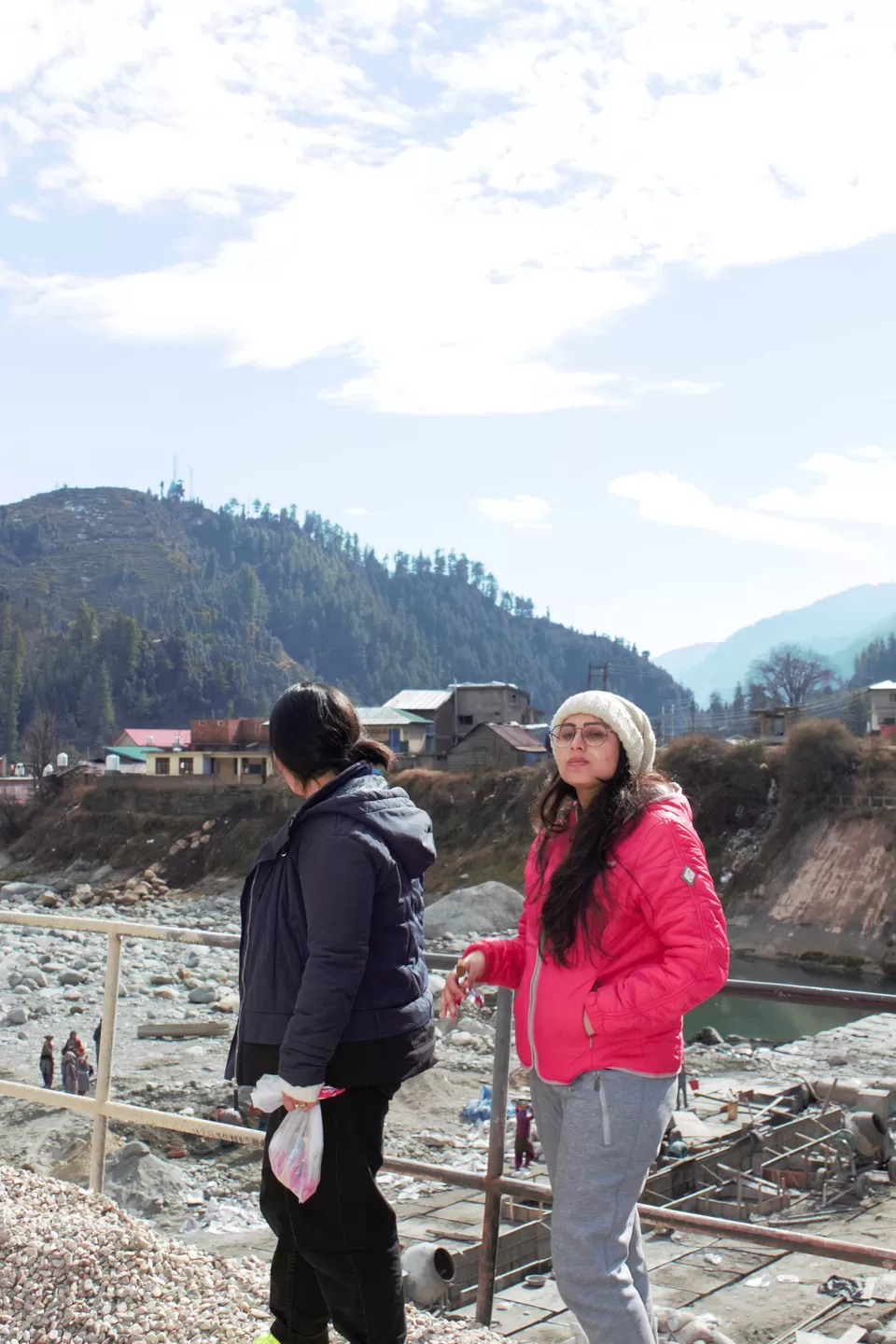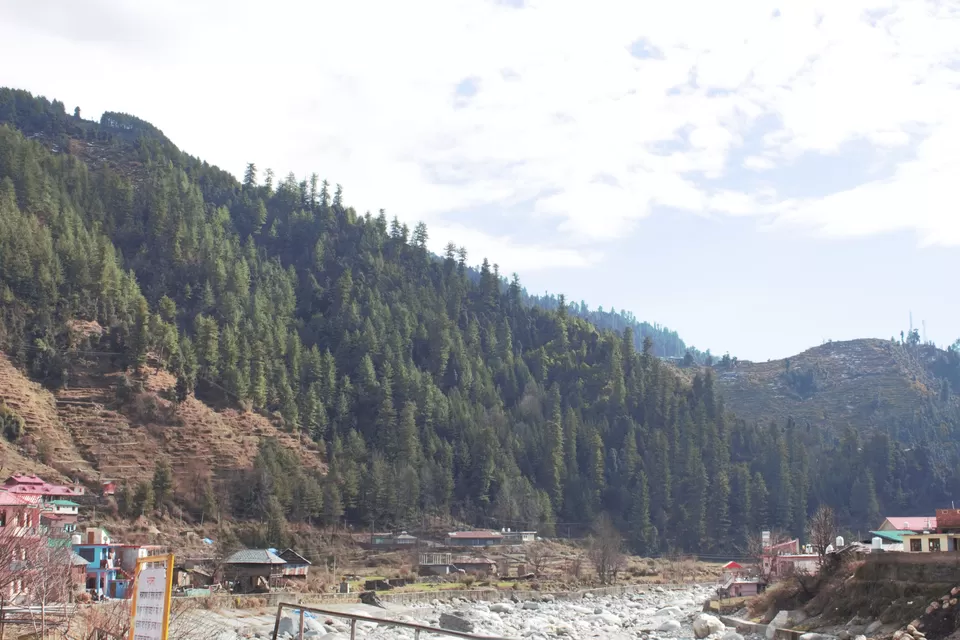 Next day we packed up our bags, put in the luggage room and left at 10.00 am. First we had breakfast at Cafe Ilaka.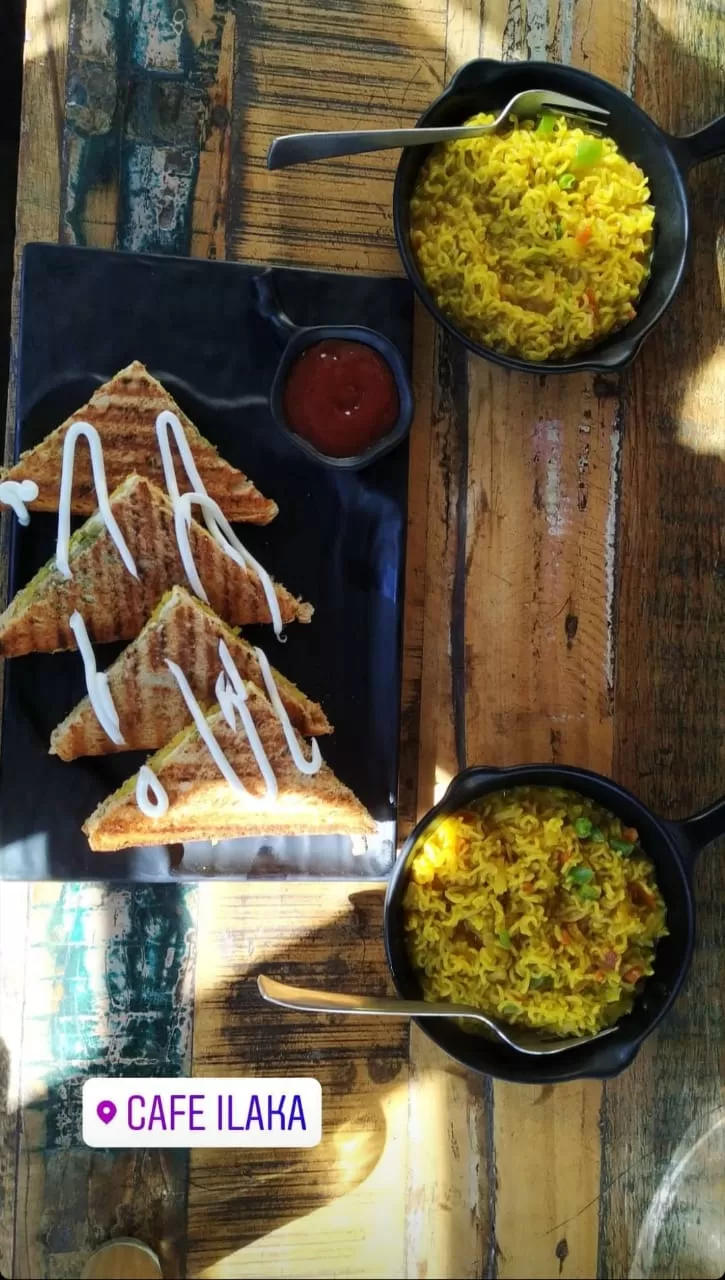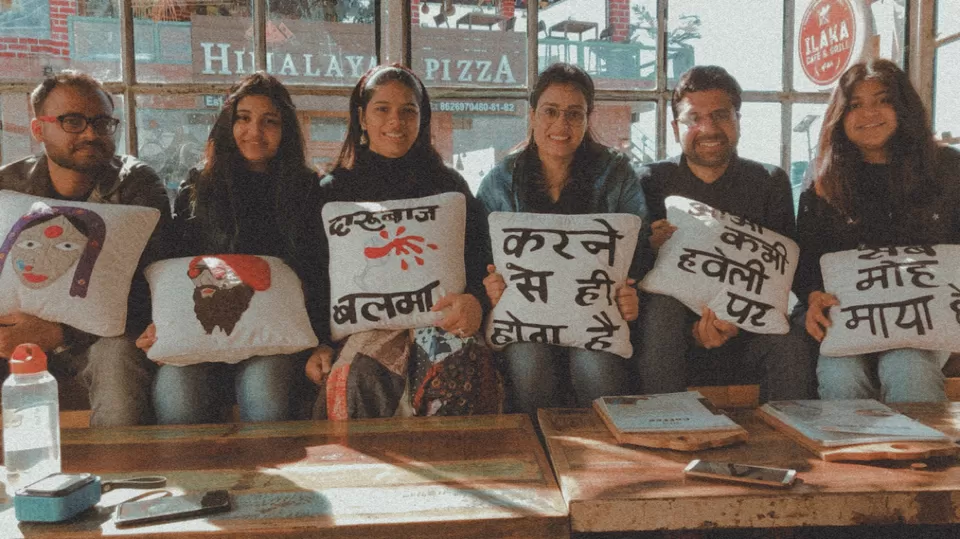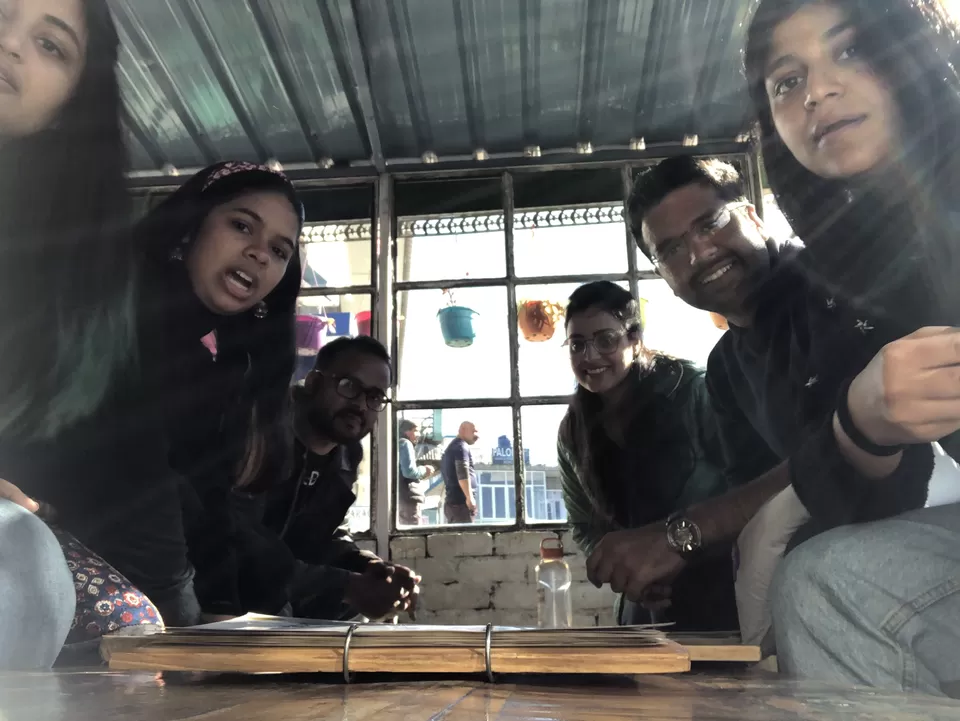 Then we visited a few monasteries. we were in a hurry , reached Zostal to pick up our bags. One of us forgot the phone at the last place we visited, But luckily we found.
Conclusion: For adventure lovers, Bir billing is the perfect destination. It's worlds second highest take off place. There is no explanation. I mean, I can't tell you, how it feels when you fly like a bird in the air. Go for it, try it, Jump out of skin.
I hope this article helps you in planning your trip. I would love to know your thoughts. Also if you want to ask anything, feel free to ask, here in comment section or Instagram. I would love to help you.
And yes if you really like the article, then like, follow or comment. I mean whatever you wanted to do.
Will come soon with another article till then Cheaa yeaa!!
https://www.tripoto.com/profile/saurabhjain6941720
For more travel stories, you can follow me on Instagram -