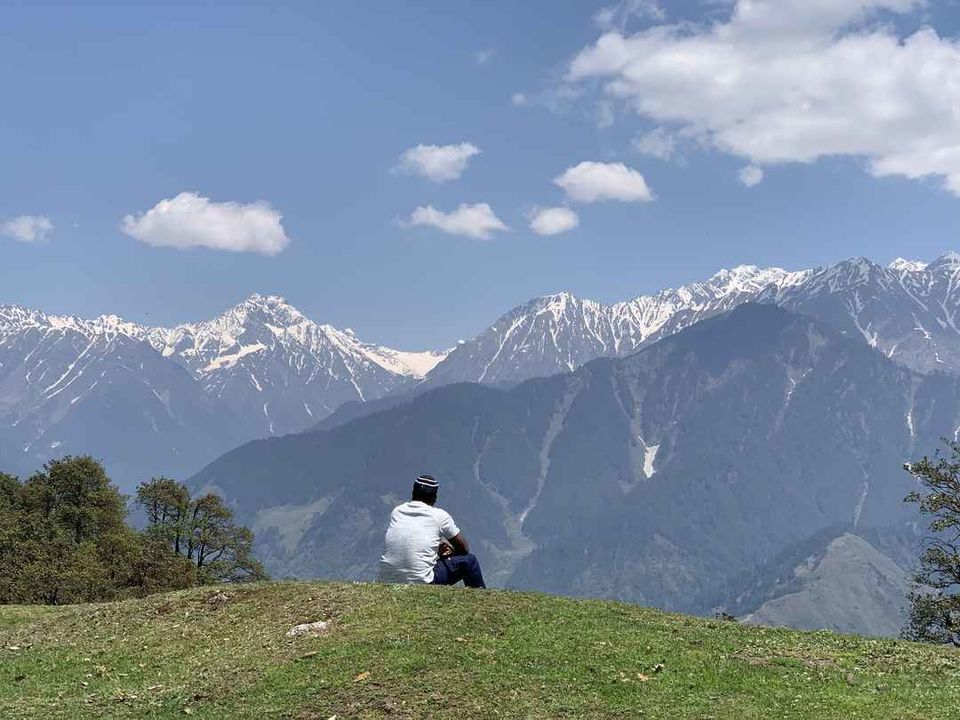 Rajgundha Trek
Trekking is a popular activity in Himachal Pradesh. Pick a place in Himachal, one would find an exciting trek invariably from there. Here my pick was Bir which offered one of pleasant and soothing trek called Rajgundha Trek. Rajgundha Trek is both popular and unknown. It is popular among Bir-Billing, you cannot miss Rajgundha trek from here if you visit Bir or Billing and relatively unknown to outsiders that too for a people down south. The fact that it is relatively unknown left it beauty unscathed till date and I'm glad that I visited and stayed there a day before it fell pray modernization.
How to start the trek:
There are 2 routes to the trek - One from Billing, which is 14 kms, take approximately 5-6 hours walk. And other route from Bara Garan via Barot village, which is 6 kms and takes 3-4 hours of trail. Popular way is to cover round like Bir-Barot-Bara Garan-RajGundha-Billing-Bir.
Route plan:
Bir to Bara Garan via Barot: 65-70 kms away, best way to reach in Cab, approximately 2-3 hours
Bara Garan to Rajgundha: 6.5 kms Trek, takes 2-3 hours.
Rajgundha to Billing: 14 kms Trek, takes 5-6 hours
Billing to Bir: 14 kms Paragliding / Cab
Stay:
Although the entire trek can be completed in day and it won't be either tiring trek to rest but the best part is staying up in 8900 ft isolated village surrounded by coniferous trees overlooking dhauladhar mountains. There are lot of agency arrange the trek with tents along with paragliding drop, Zostel Bir is one among multiple other arrange the trek.
Things to carry:
Good trekking shoes, Toiletries, Jackets, Winter wears, Water bottle, Snacks.
Best Time to Trek:
Except Jul-Sep when it rains.
Finally the trek
--> Wayup from Bara Garan: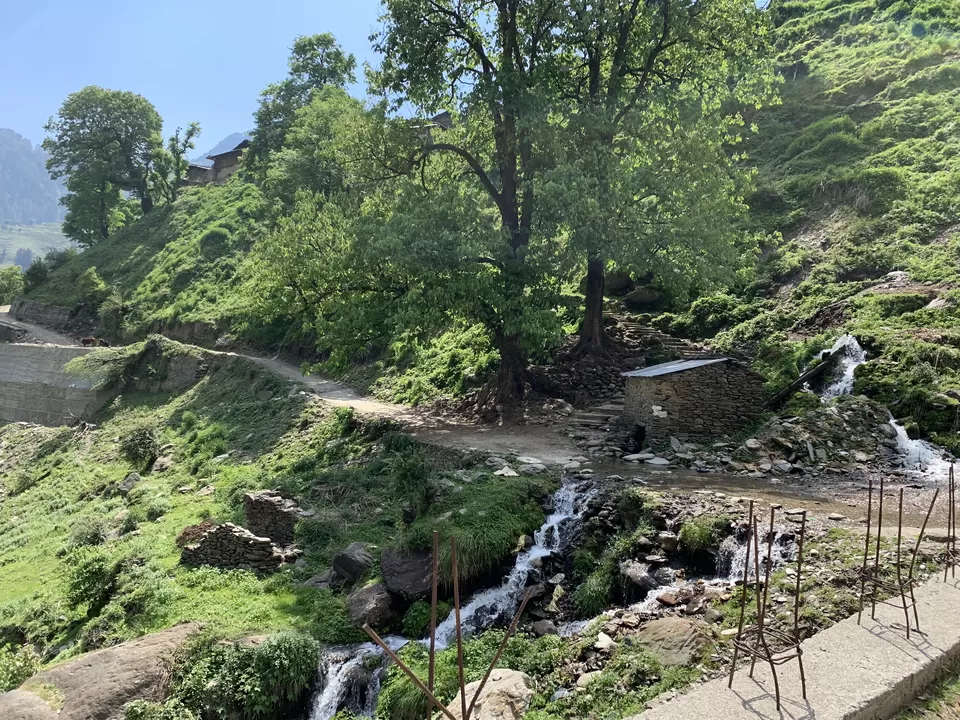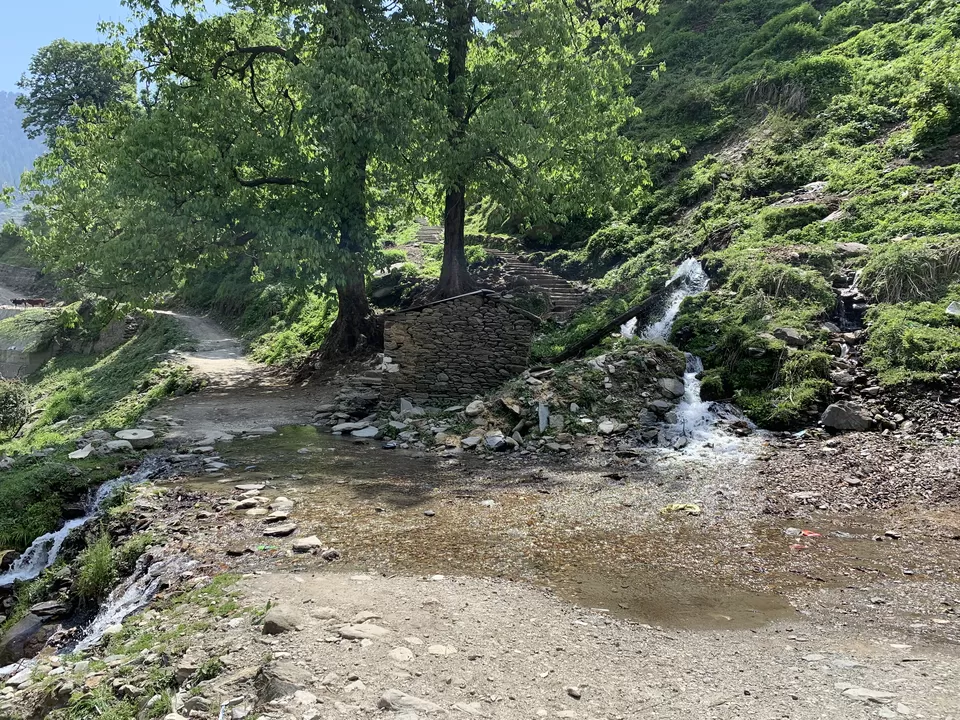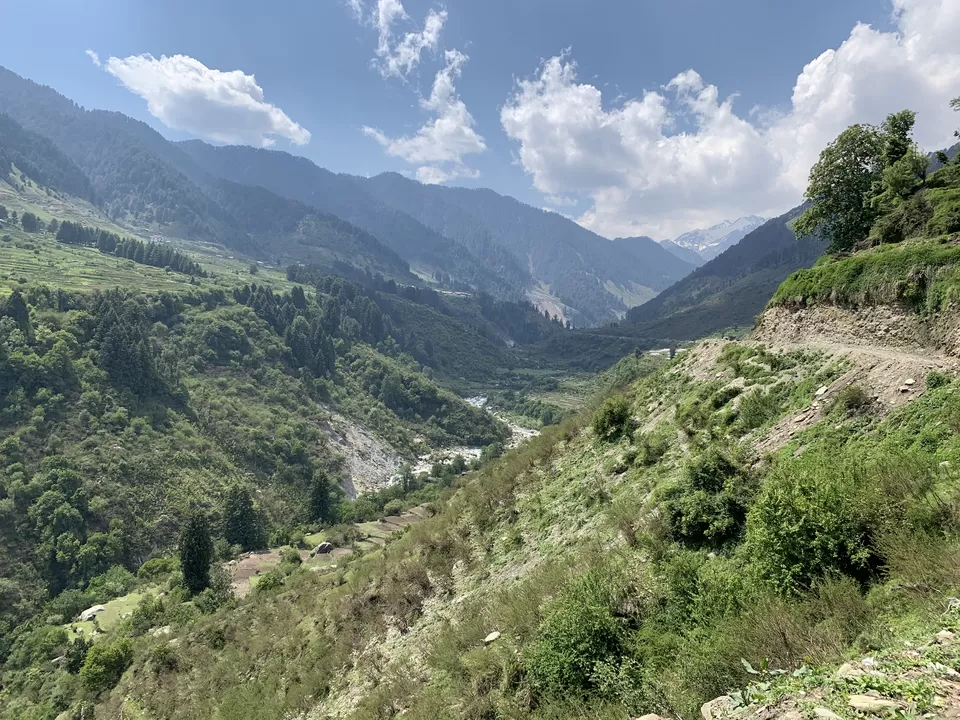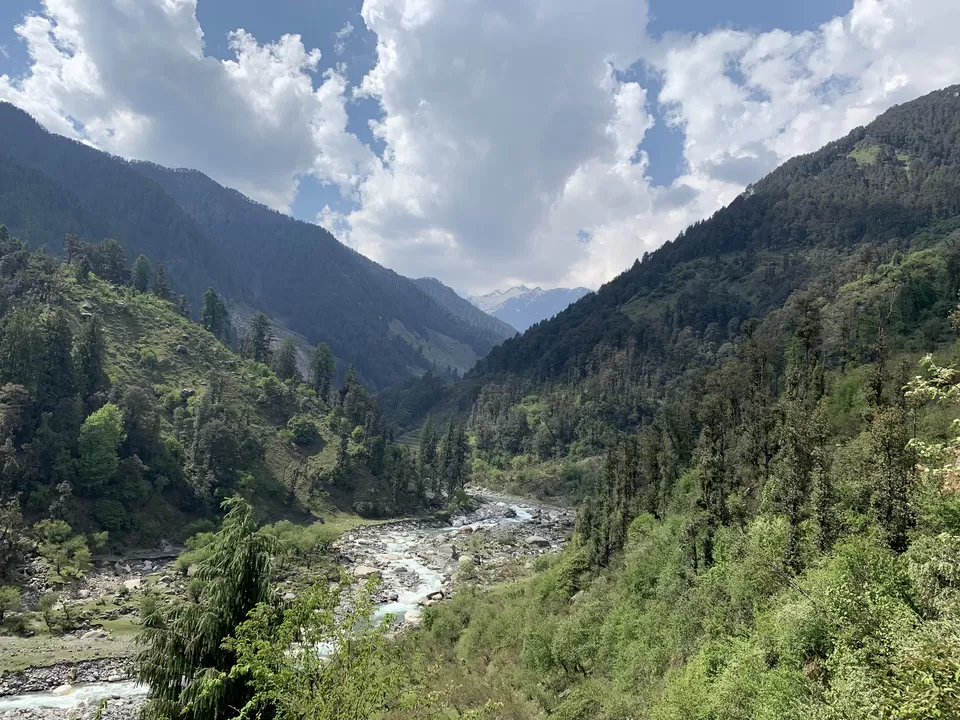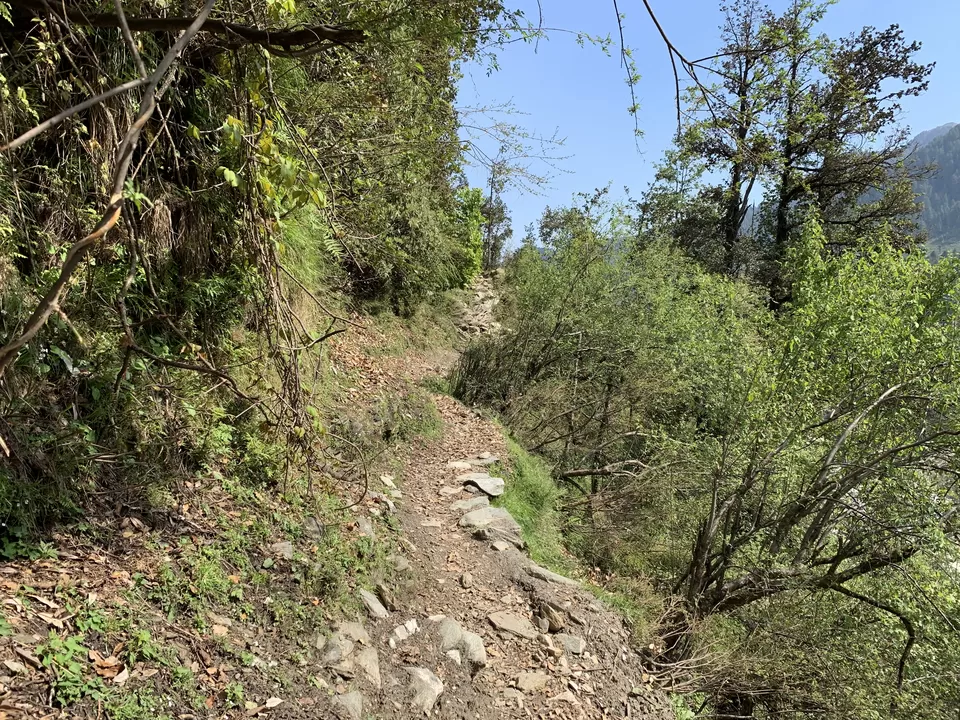 Crossing a River before Reaching Rajgundha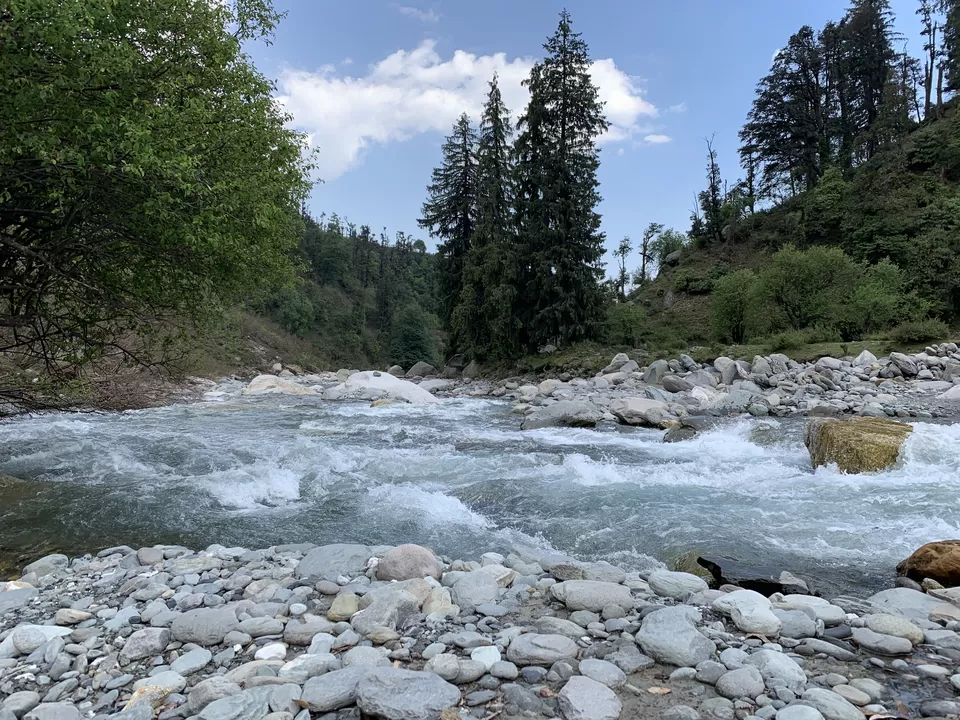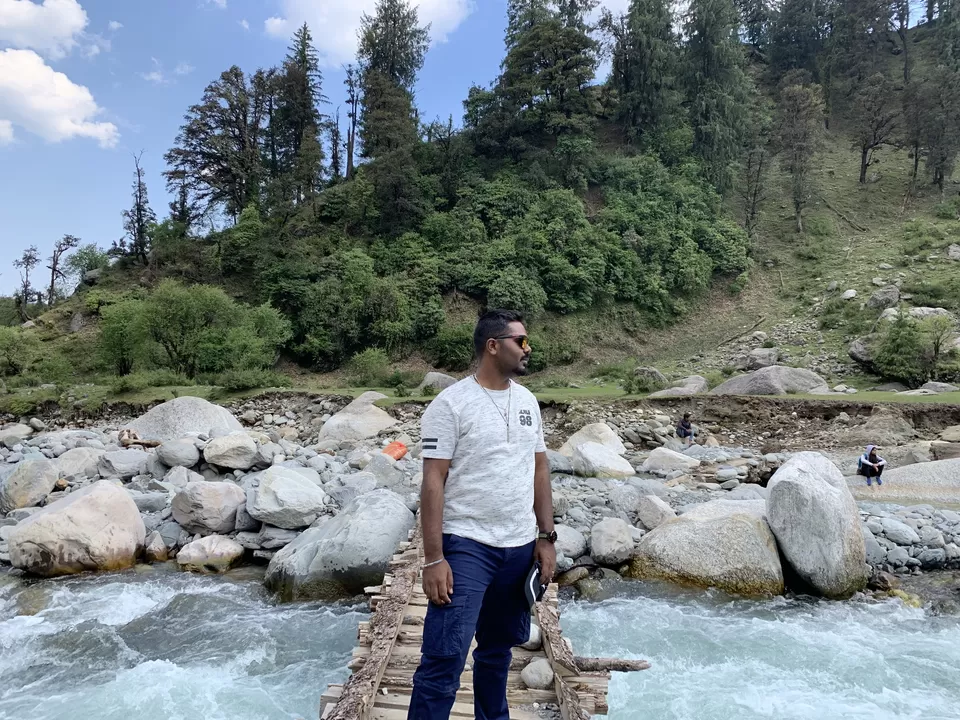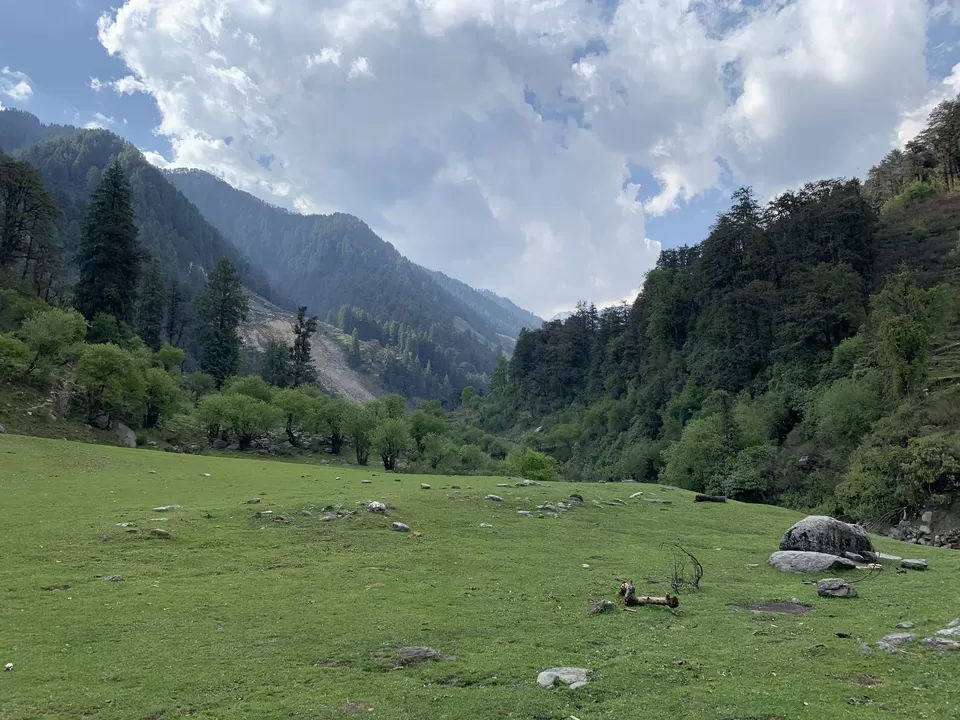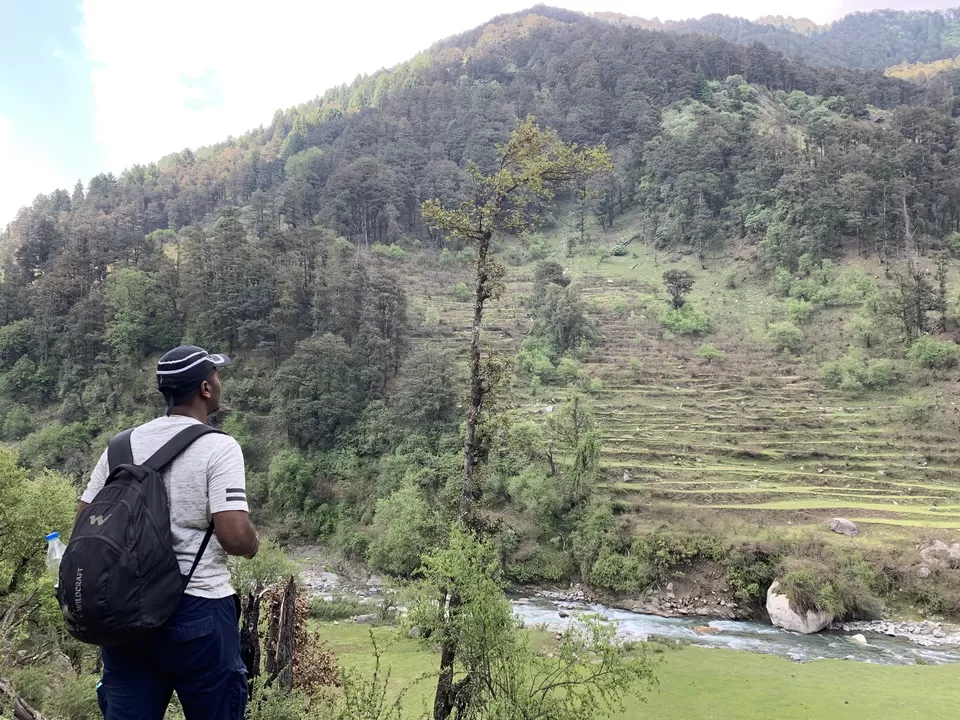 Rajgundha, The magic Destination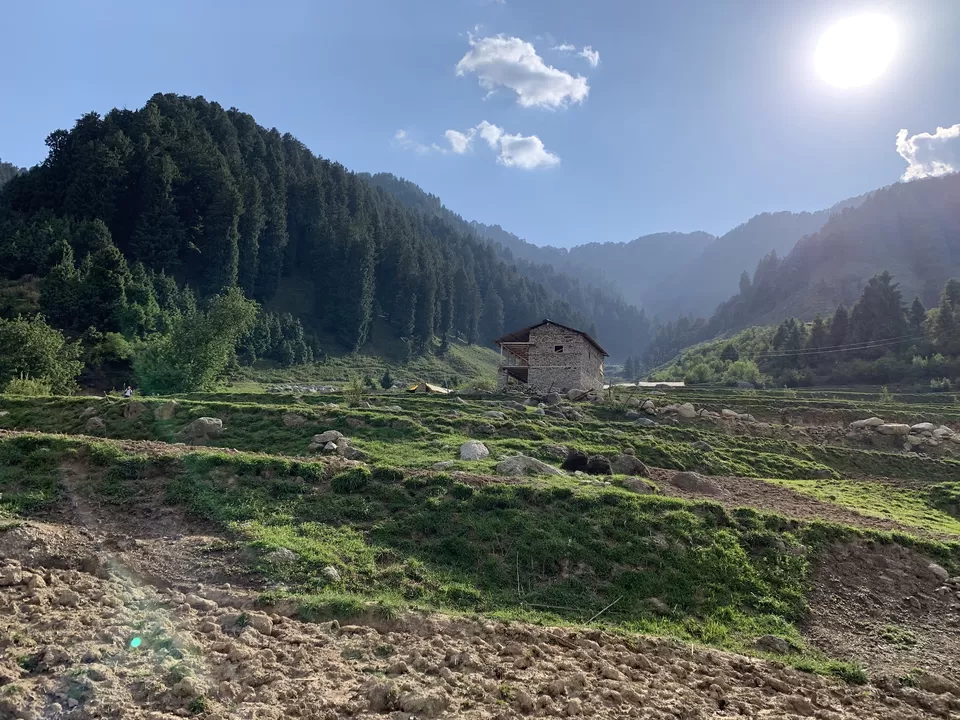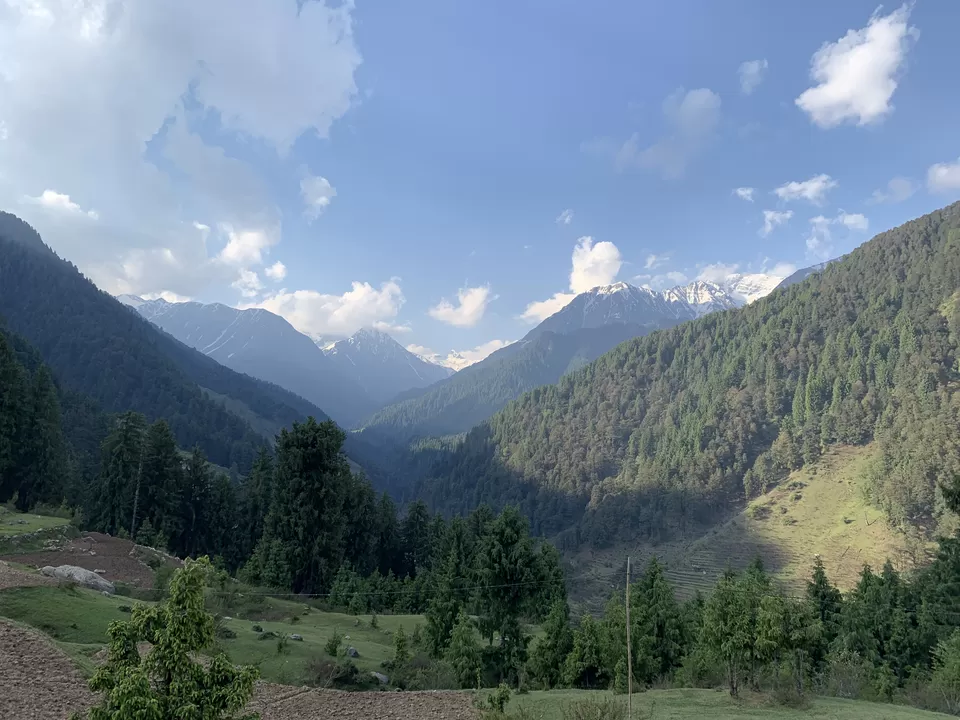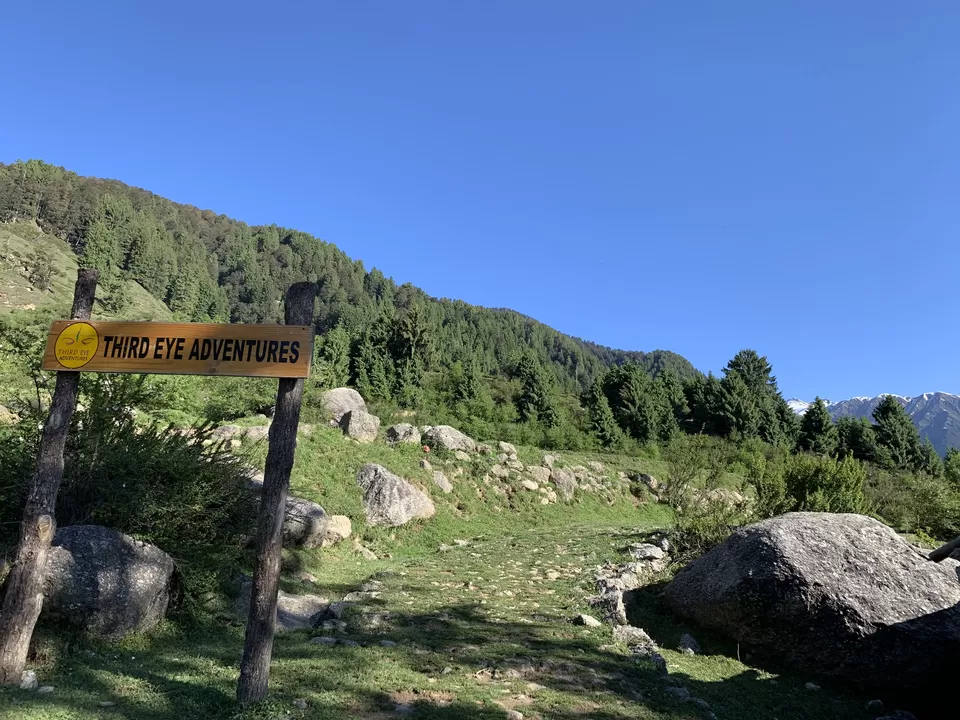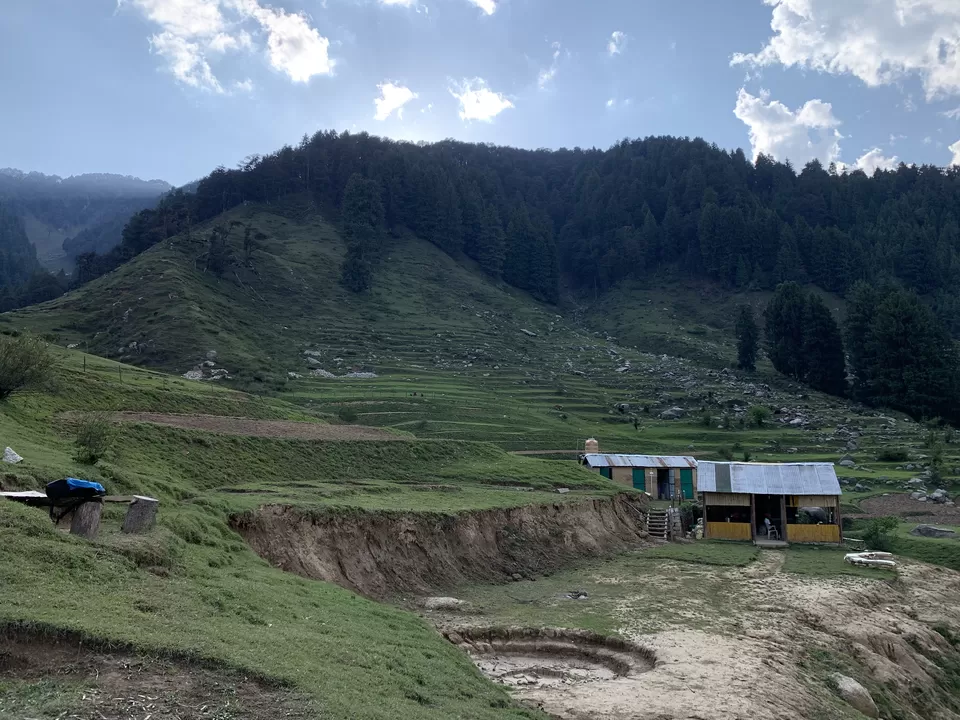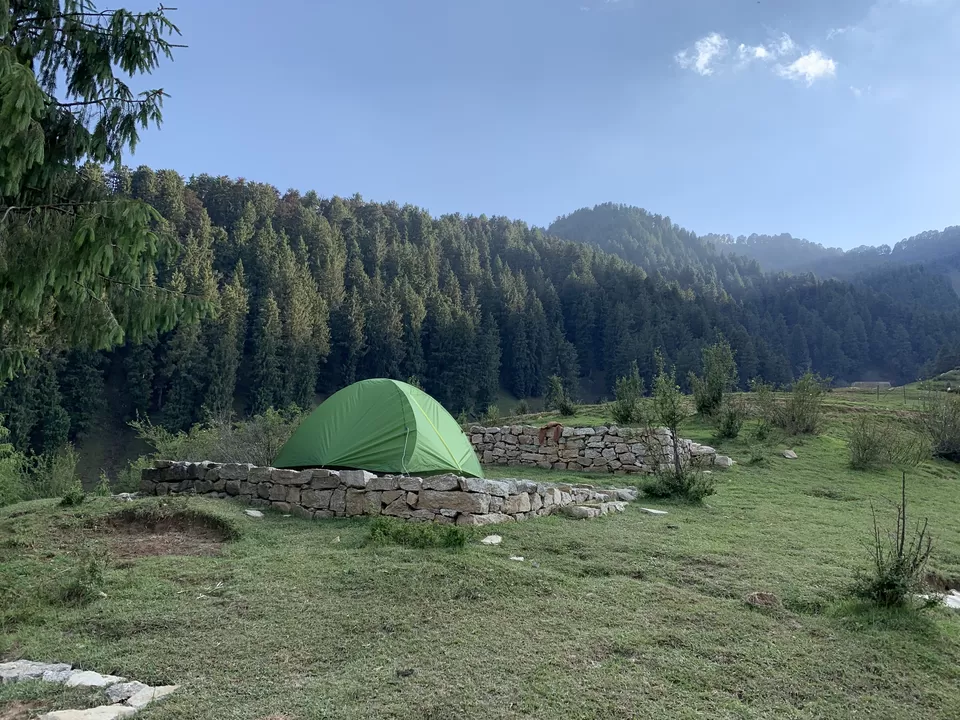 Being There in Rajgundha - Heaven in Earth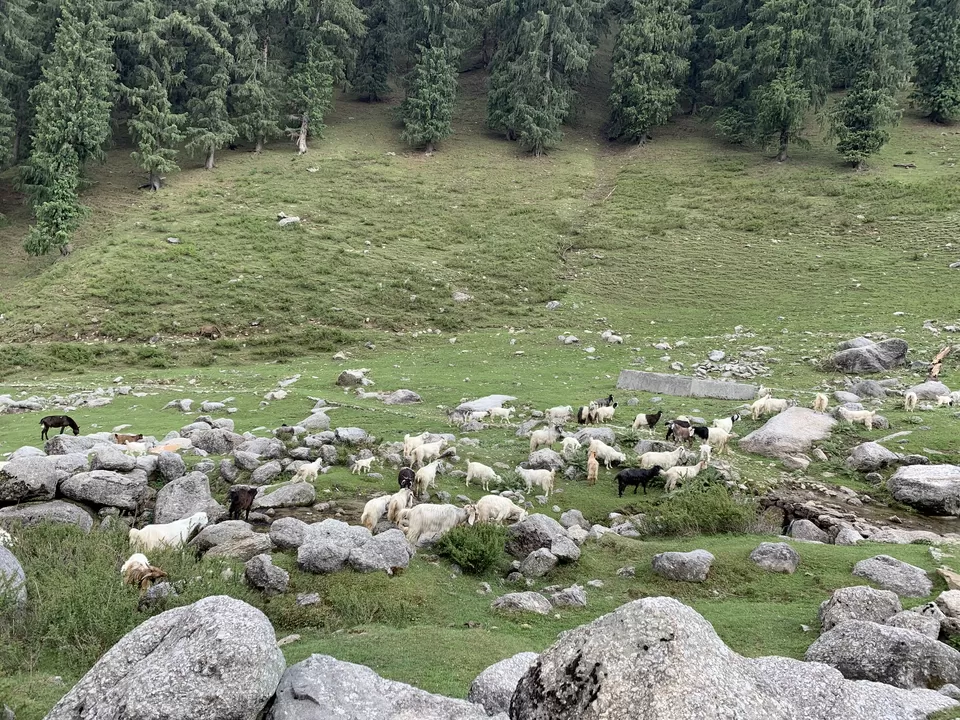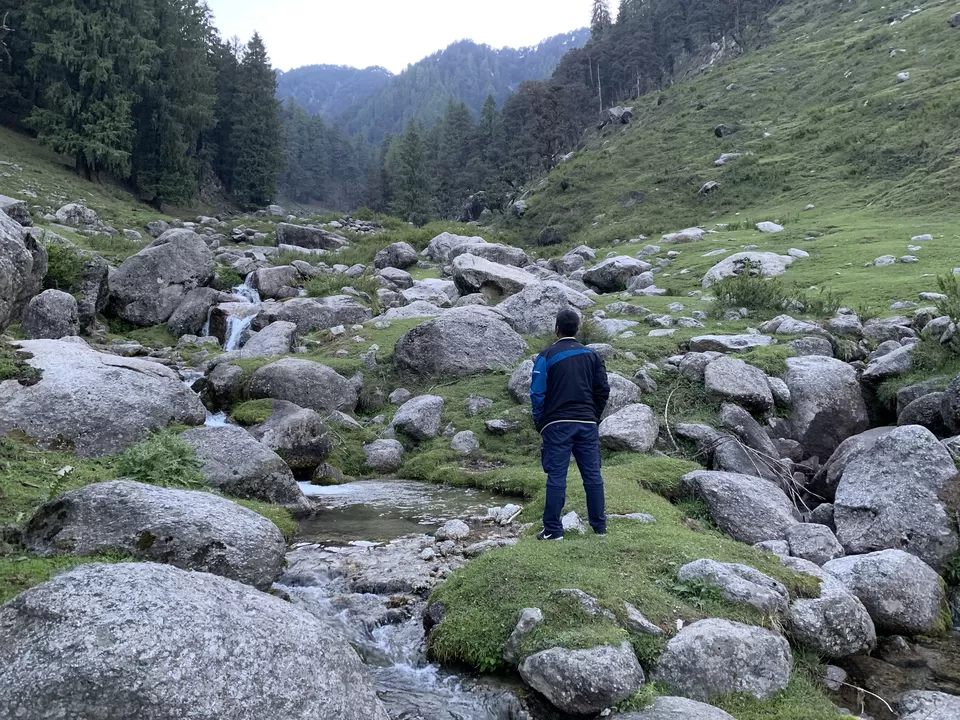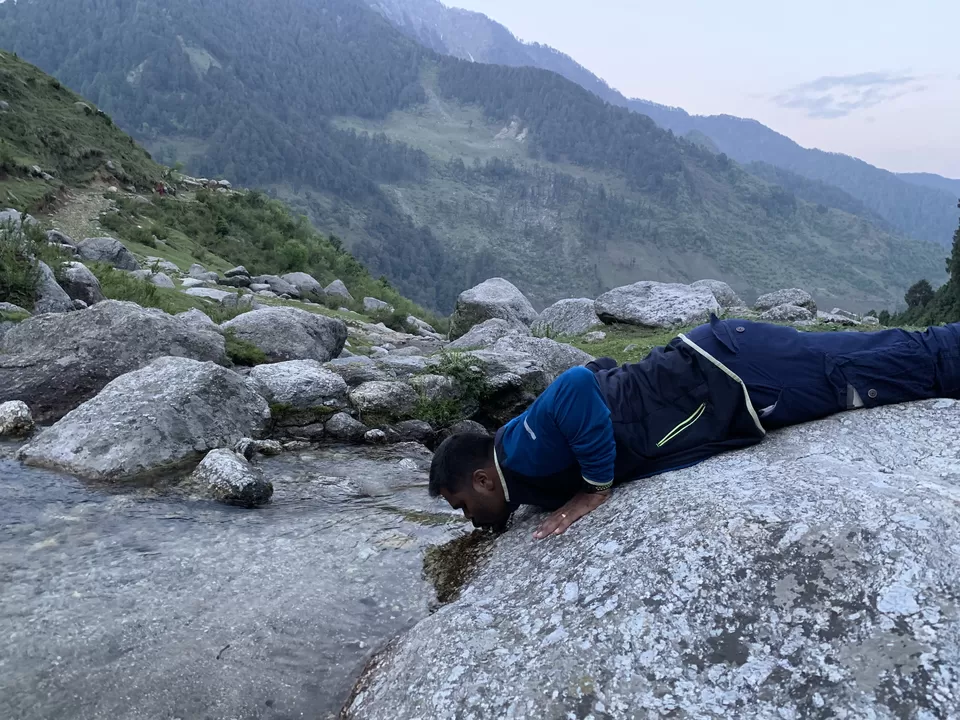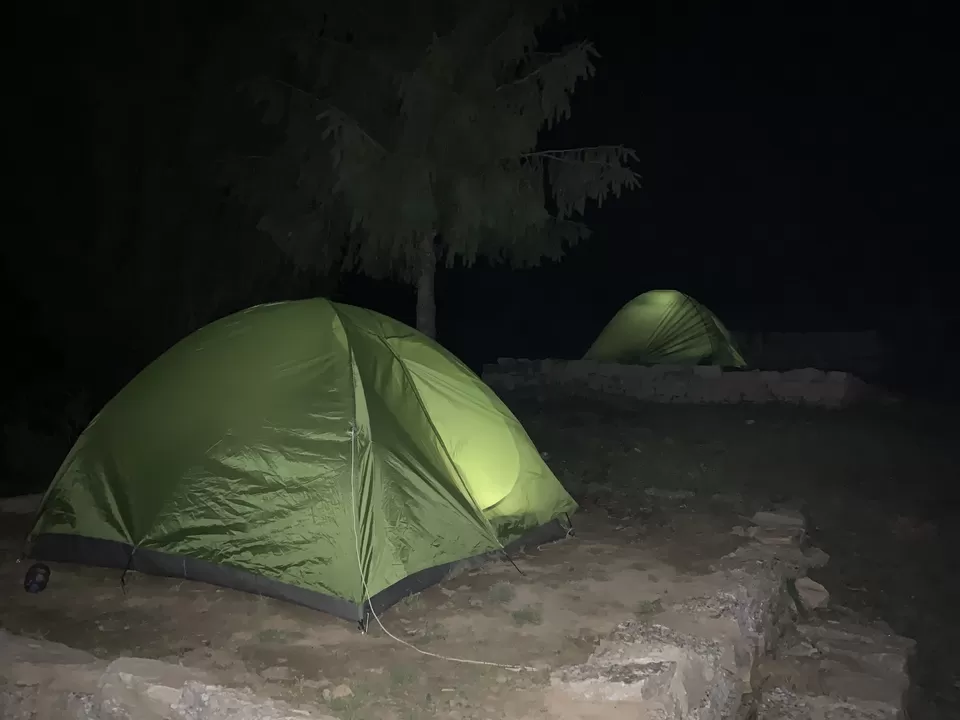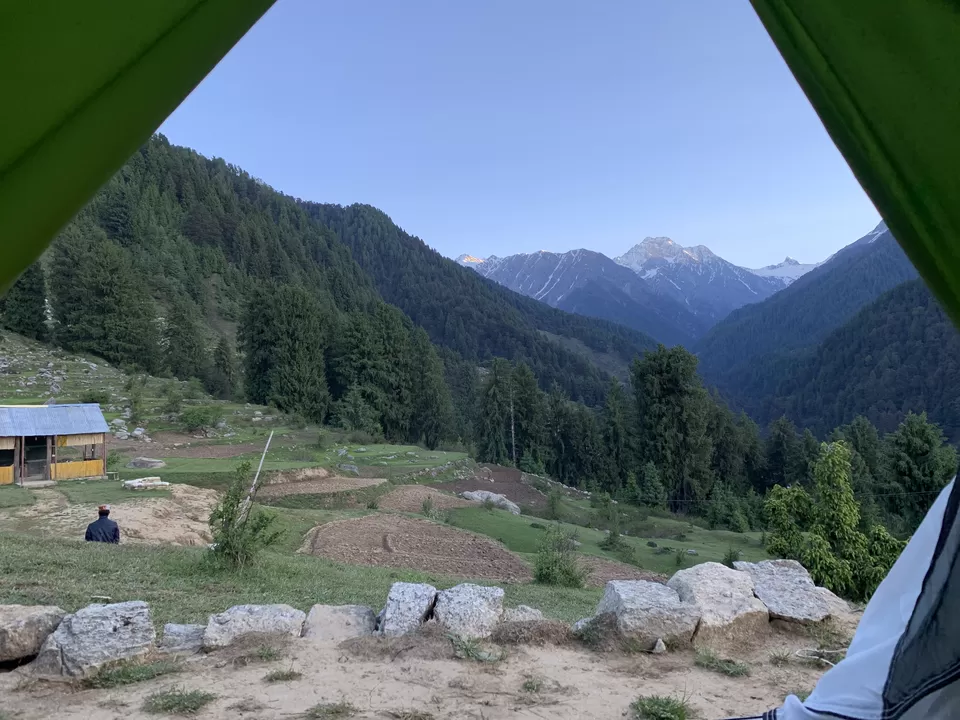 Bid Adieu Rajgundha! Head to Billing