It's was new year and a little late welcoming of 2020 was obvious after 31st December party. So after a lot of discussion and planning which included a few phone calls we set off towards billing(Paragliding paradise of India)from bir. We parked our vehicle at billing parking at around 1300 after a not so fun ride  caused due to traffic because roads were covered with snow. What made us more late to start our trek towards Rajgundha was Rajmah rice  which are easily available at a shop near billing parking. At 1500  we started towards Rajgundha and after a few kilometers  we found the road covered with snow which for the start made our trek more interesting. After few more miles we were joined by 2 four legged creatures which were soon named Rocco and Hunter. At around 1700 we reached Chaina pass which is  gateway to Rajgundha valley and only place where u can find water in winter season. We took a small break clicked some photos and soon realised that we are late and now this was our last break we could afford because walking in this region in dark is a risk. So we started again and soon felt the need to switch on torches and sunlight faded away. Moon was not of help as it was near to it's quadature. Rocco and Hunter were not afraid as we  were but with there venturing into forests and reappearing it was quite a shocks for us. At around 1900 after a crazzy trek in snow we could see some lights and soon identified the Zostel property of Rajgundha and that was the point where we realized that we don't know where is the property we have booked(Hawk mountain). Thanks to Jio networks using which we called the guy which arranged our stay and soon a local coordinates were given to us which we soon used and identified our homestay which to our amazement was lighted like it was lighted to show us the way. Our speed increased seeing the beacon and after reaching there to our amazement homestay guy was waiting for  us with a bonfire and tea ready. Soon to our relief we were sitting around the bonfire drying our boots and enjoying the much awaited tea. Rooms provided were to our expectations were  very nice with only problem to water due to cold climate. Dinner was served around 2100 which included Rajmah rice , Chicken chapatis and Rice. We talked for a while enjoyed our chikki which served as a sweet dish. That was all for the day and with the hope to enjoy the morning sunrise we went to sleep.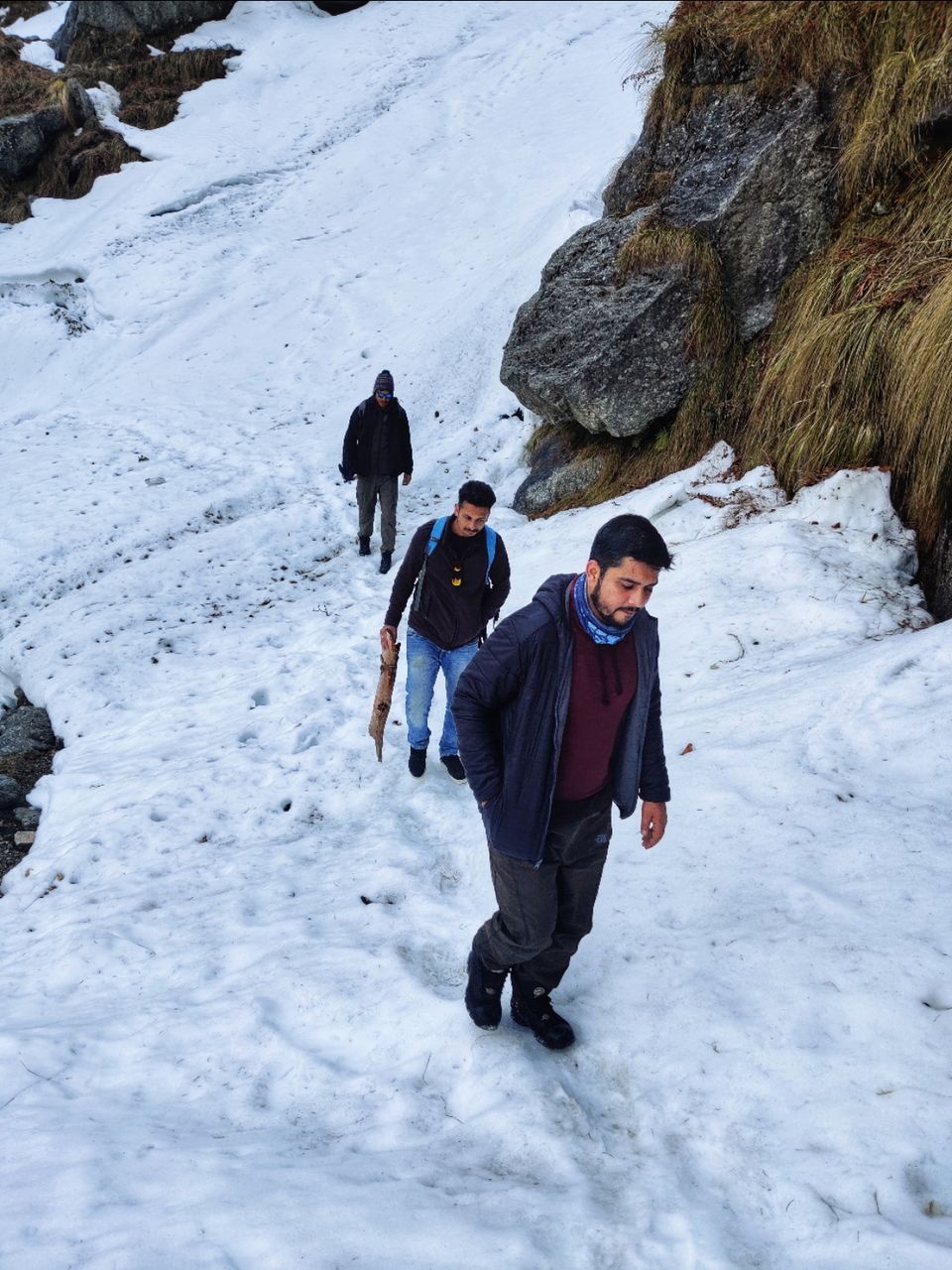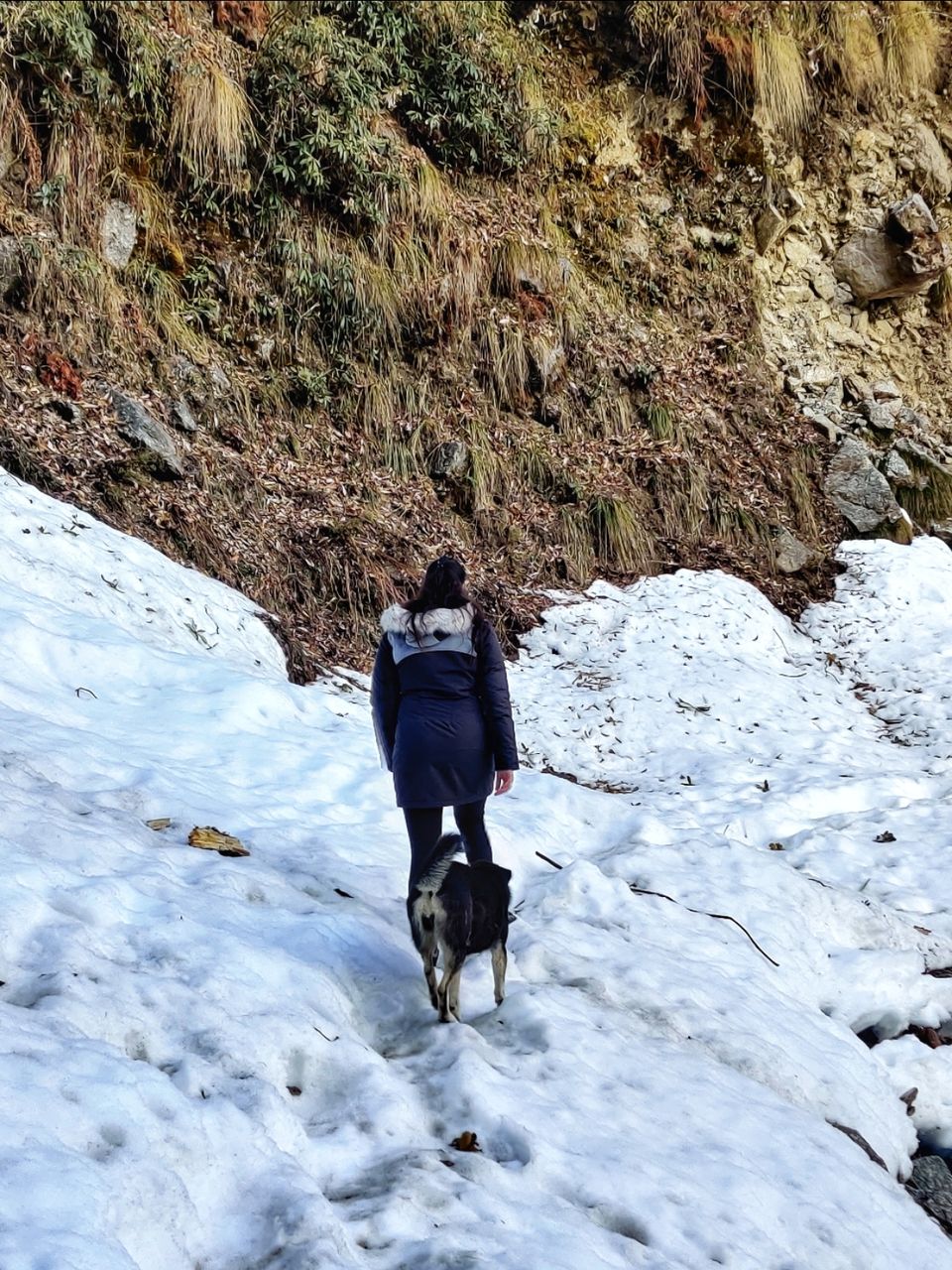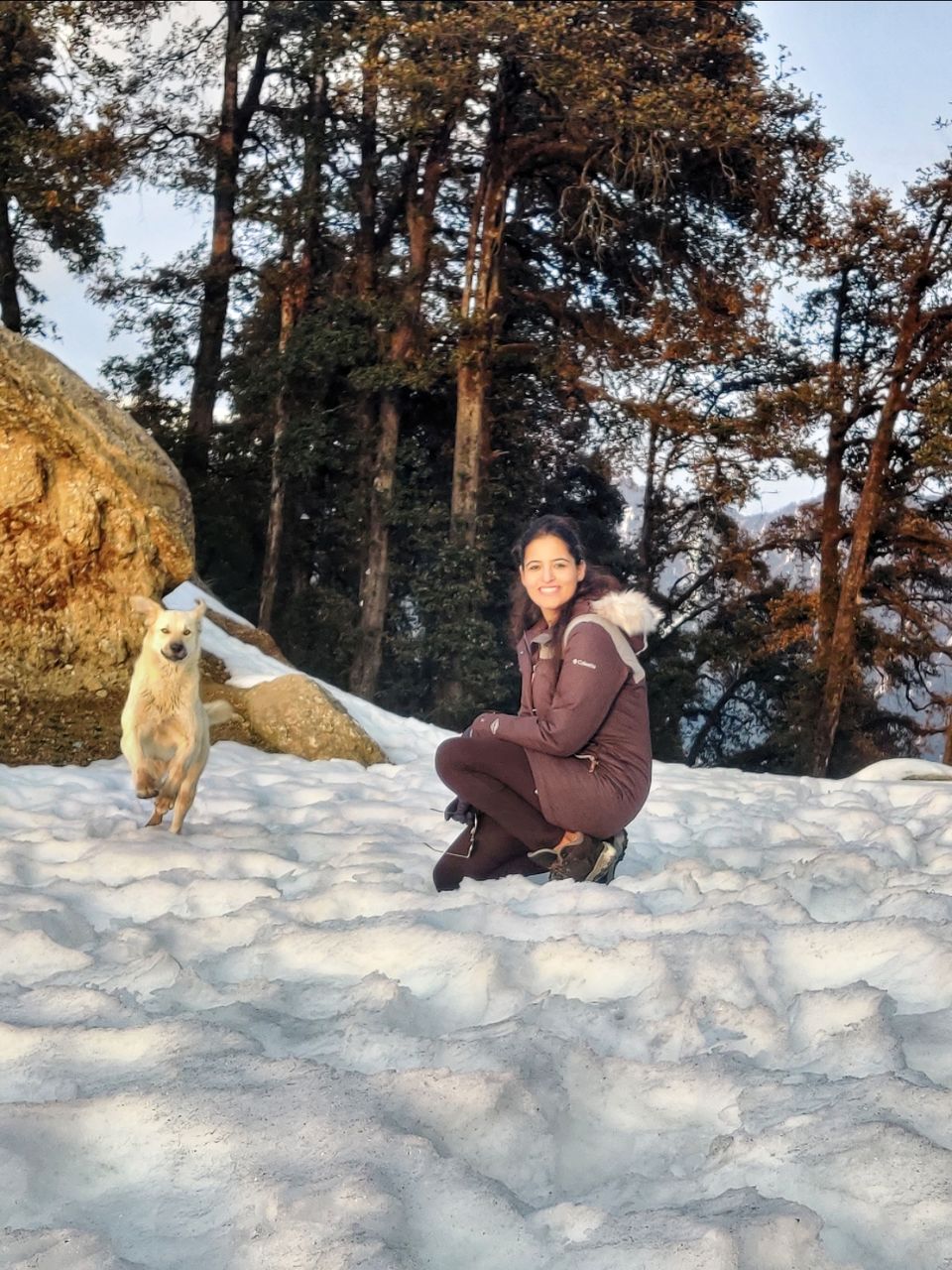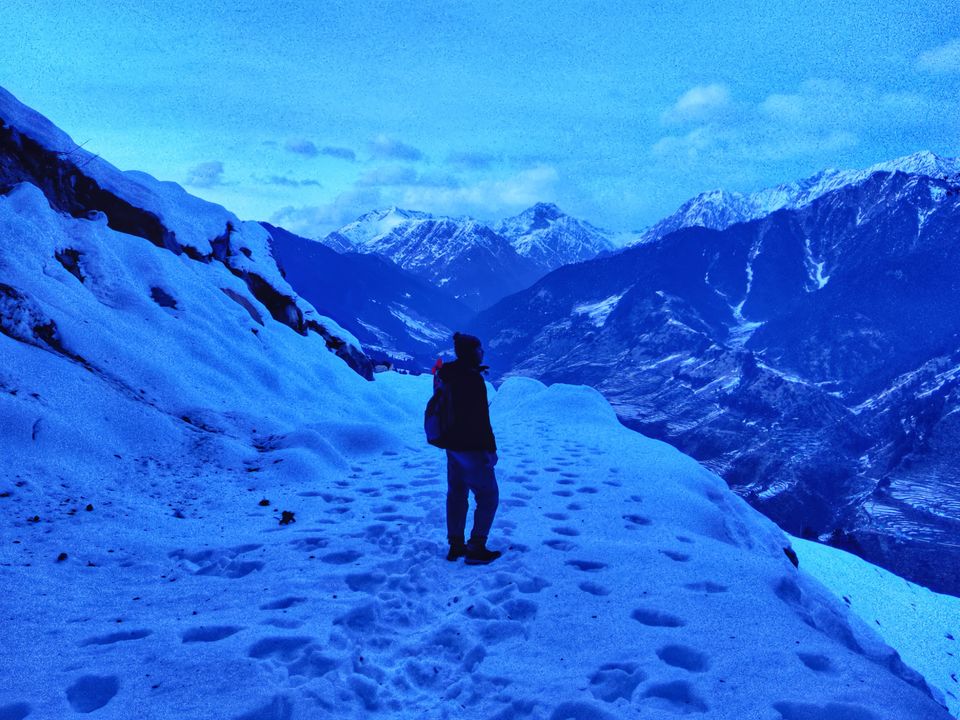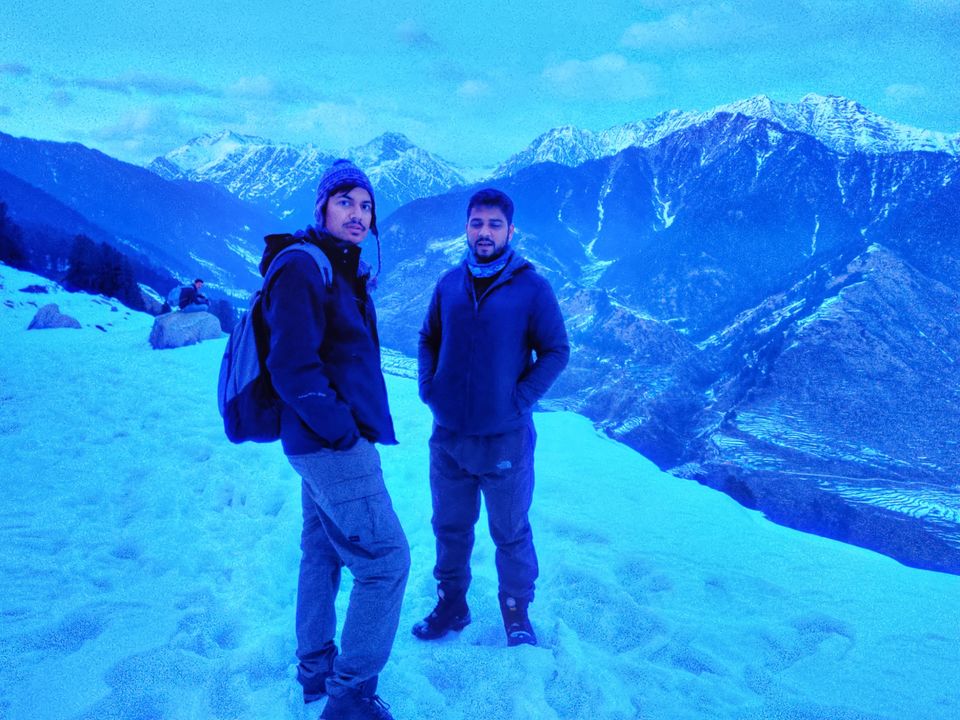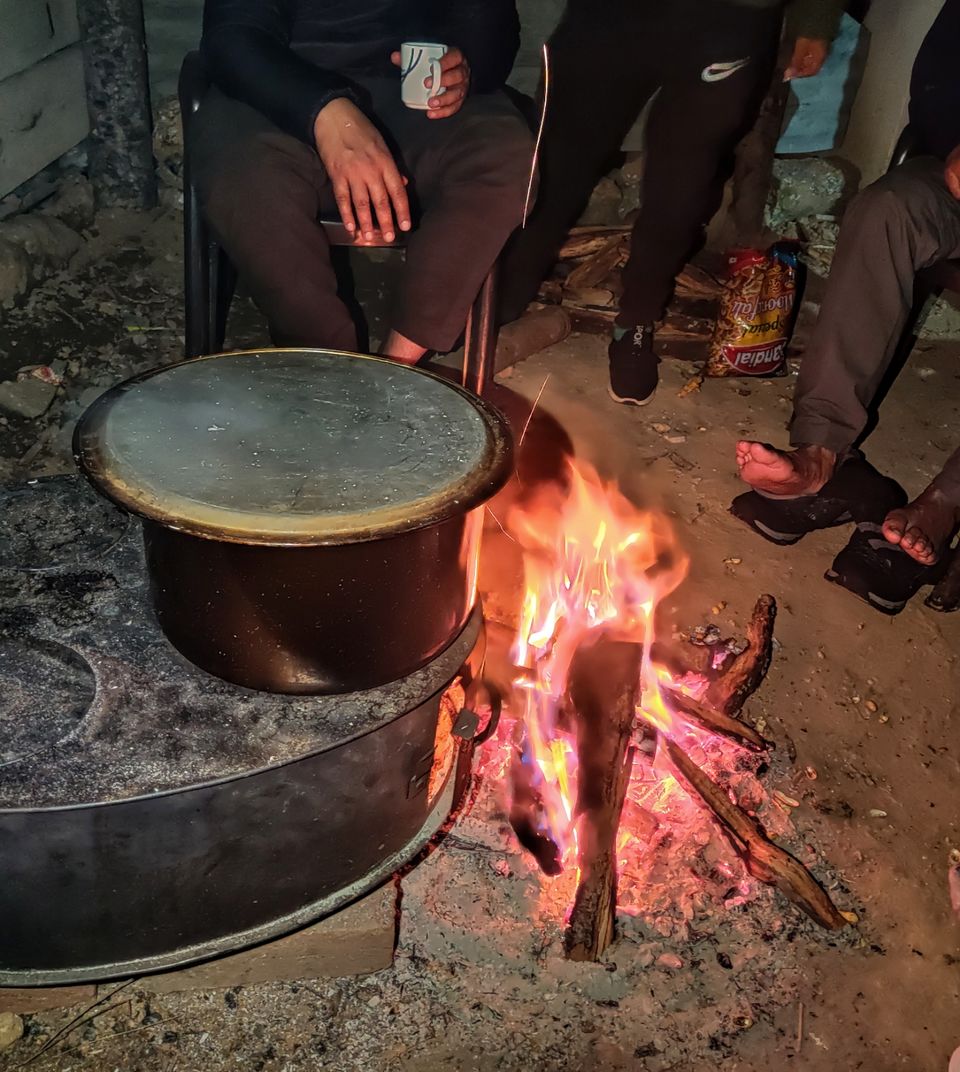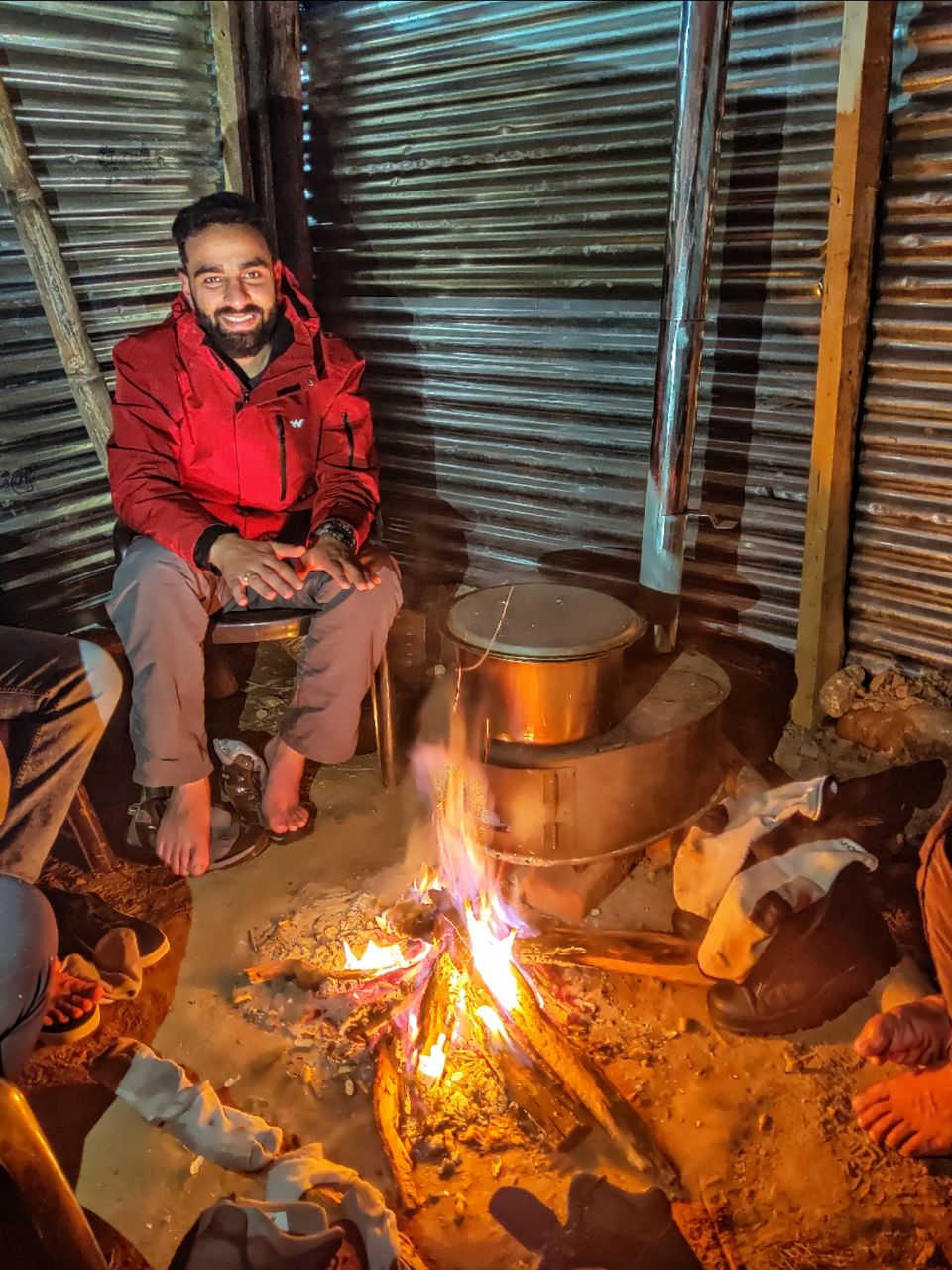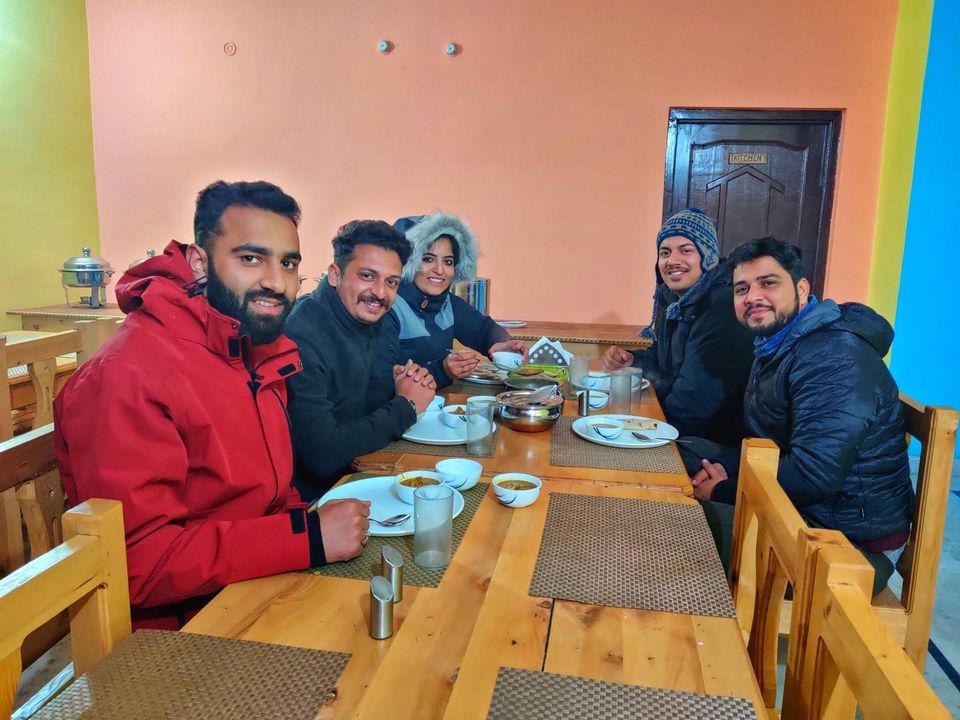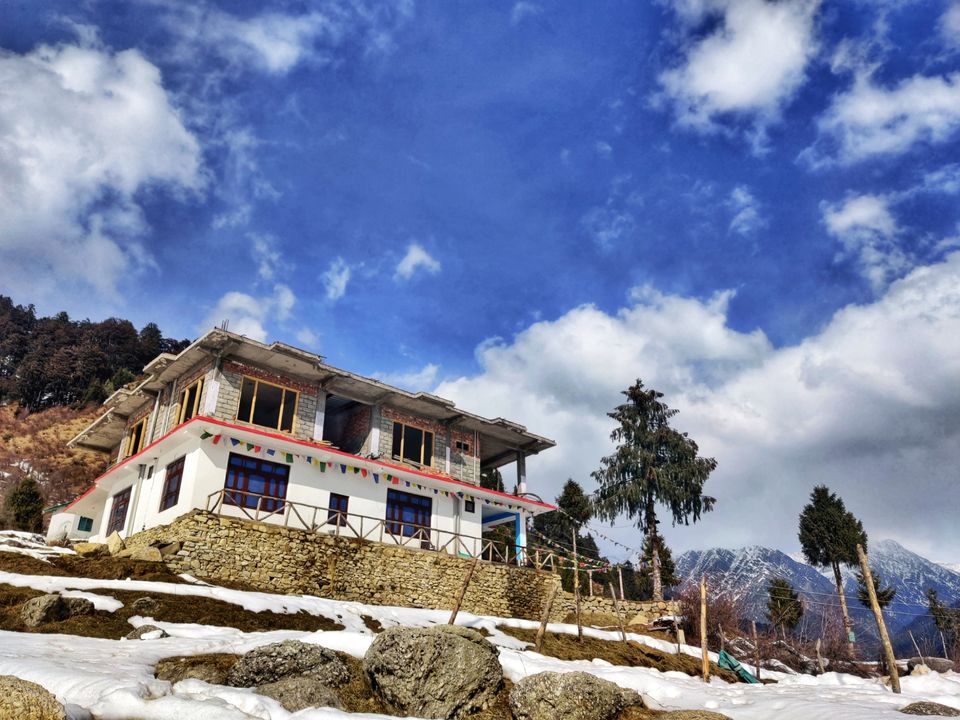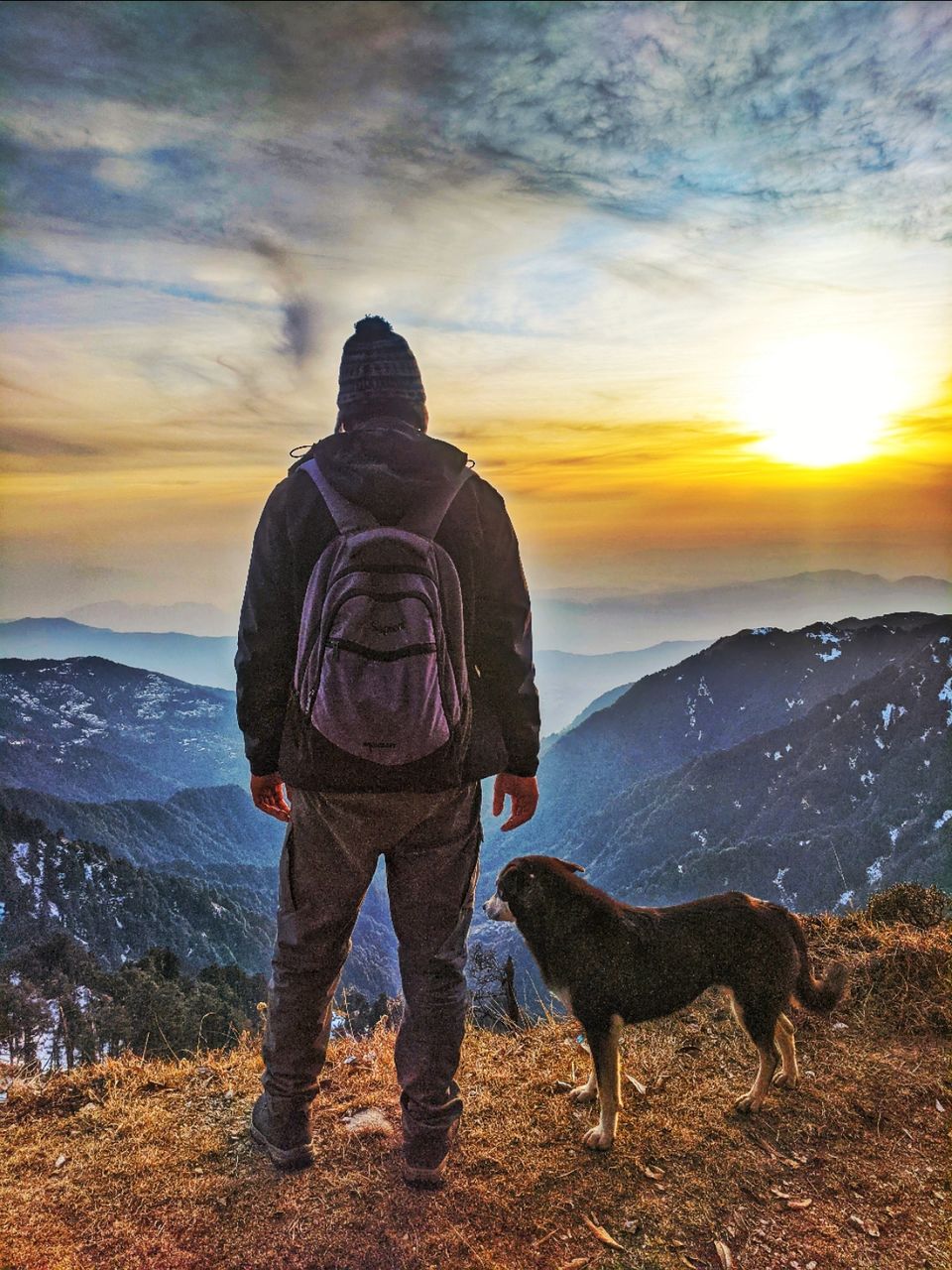 What we dreamt came to life once we woke with a cup of tea. With morning sunlight falling on our face we sipped the morning tea. Then after a small photo session we all washed and changed. Then the breakfast which we expected to be simple was actually aloo ke paranthe which we ate till we could. All got ready and we set off after bidding farewell to our host Nirmal Bhai. Guys this homestay is awesome and there service is awesome. The guys here can also provide treks to thamsar pass and bada bhangal for which Rajgundha is know as Stairway to heaven. We came to know where we stayed was kukkad gundha which is a village ahead of Rajgundha. It can be approached easily via Barot also. We ventured in the empty village clicking some pics and after a long photo session at around 1200 we started towards Billing. With bright sunlight it was easy to walk on snow although shoes were still getting wet but bright sunlight was a relief. Hunter and Rocco were back with us on the walk. After a walk of about an hour we reached chaina pass where we  had our break of chikki, peanuts and water. While returning the walk which seemed yesterday very easy seemed tough because we walked about 26 kms in 2 days. At around 1600 we reached Billing and instead of a plate each we only got a single plate of Rajmah chawal and rest we have to adjust with bread omlette and tea. Rocco and Hunter were treated with a packet of Parle g and then we all headed for Bir where we bid farewell to each other.
Rajgundha can be approached from billing and barot. From billing Rajgundha is about 12 kms walk as road is blocked. From Barot u can reach upto badagran via road and from there in about a 1 hour walk u can reach Rajgundha.
At Rajgundha we have a Zostel property and few private homestays. It's not advisable to visit Rajgundha in Jan and Feb and without the help of local people.