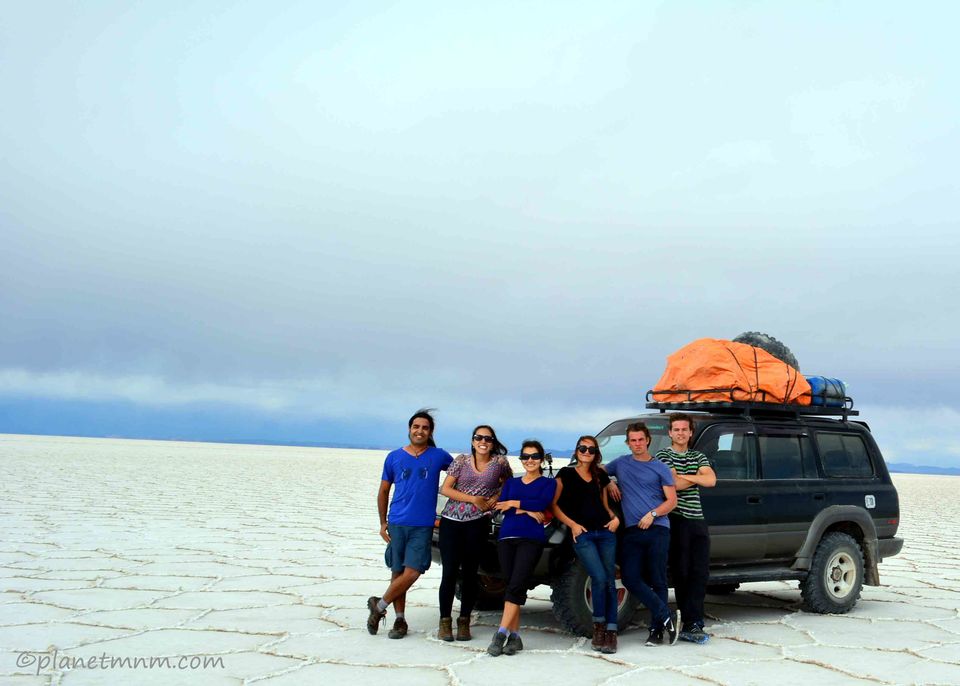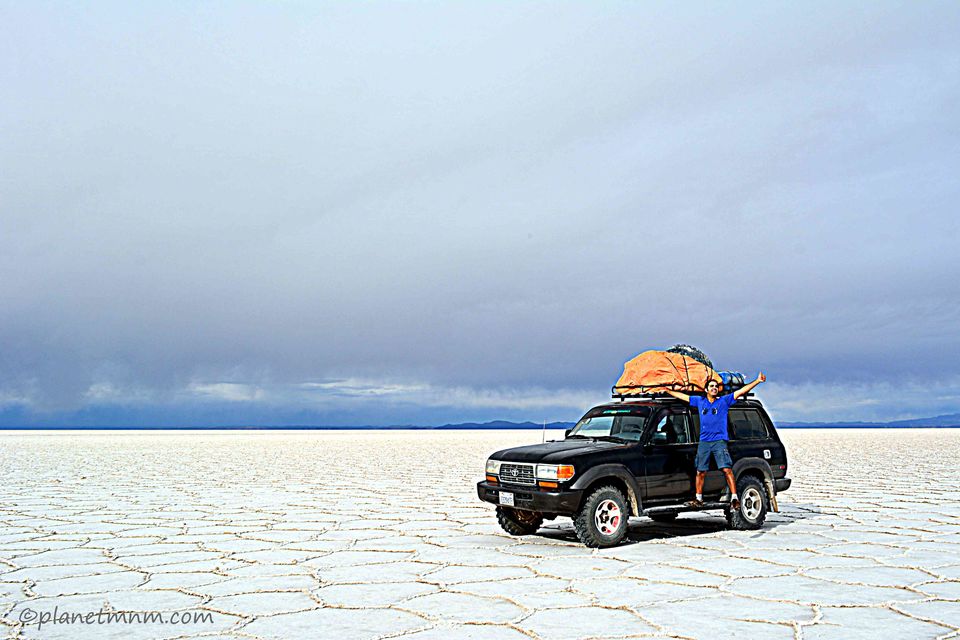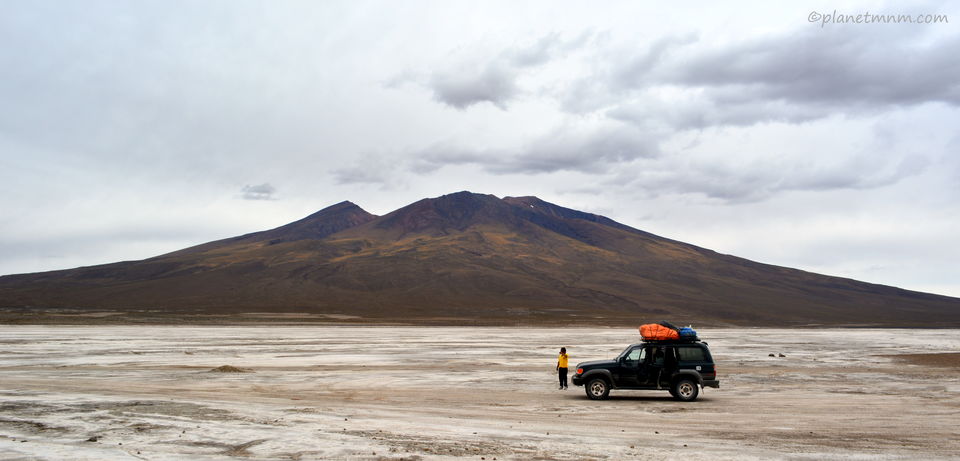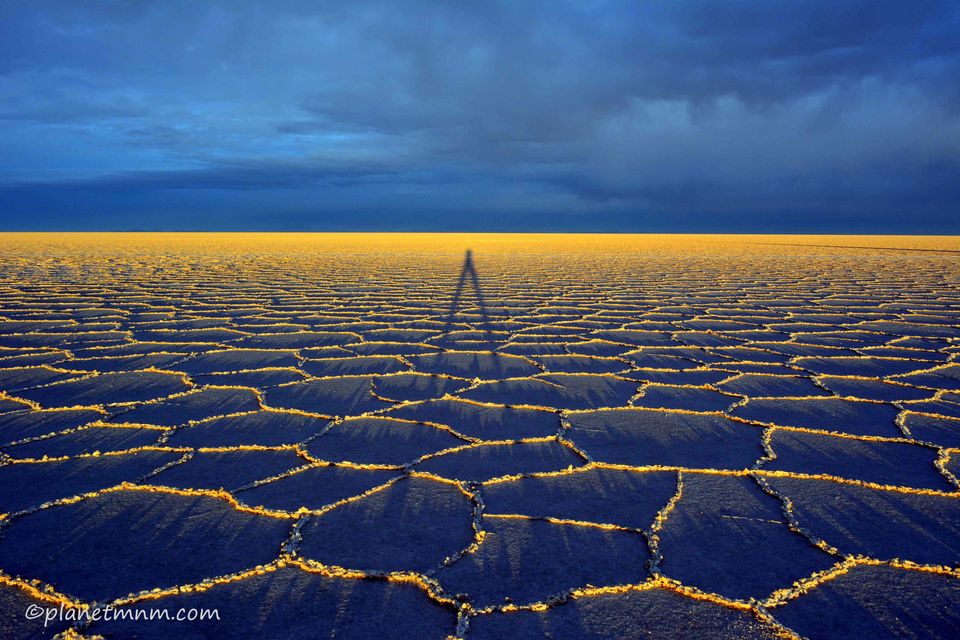 Let me start with the best picture of the Uyuni trip. This was taken seconds before sunset on Day 1 on the Salt Flats. The sun goes so low and the hexagonal salt rings reflect the sun's yellow light so beautifully. One of the only few places on earth where you can see the horizon so clearly on land.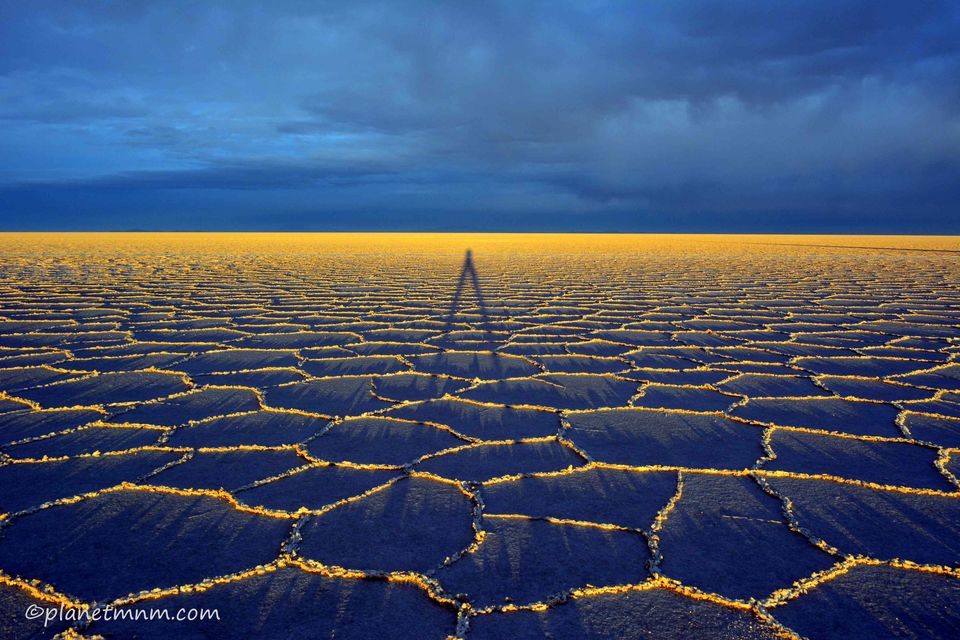 If you go to Bolivia do not miss a visit to Uyuni Salt Flats. We were really glad to have made the 3 days 2 nights classic route through the Uyuni Salt Flats (Salar de Uyuni) and the Antiplano. So here is our trip a little more in detail.
Day 1:
After leaving small town of Uyuni our first visit was to the Train Cemetery. You don't see abandoned trains in the middle of the desert everyday. This gives you a great opportunity to take some awesome pictures. Then we made our way to the Salt Flats. We travelled through this marvellous never ending white salts flats during most of the afternoon, stopping and taking pictures at various places. We landed at the Isla on Flats in the evening and stayed in a hotel made purely of salt overnight. This was the same day we met Aline (from Sao Paulo, Brazil) and we spent many days together.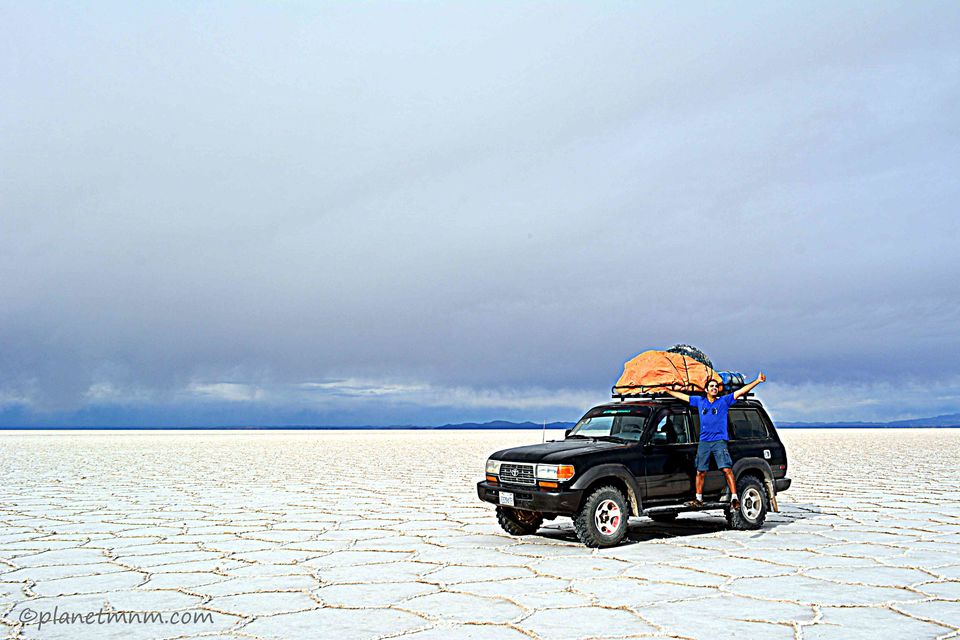 Day 2:
After staying overnight in the salt hotel we spent the whole day travelling a few hundred kilometres in the antiplano, visiting several lagoons, watching different kinds of flamingos. In particular we were really blown away by the spectacular Laguna Colorado which we reached around sunset. We spent Night 2 high in the antiplano at 4600 meters. It was a really cold night and temperatures dipped to -10 degrees I think. However, I did manage to go out (in the night and before sunrise) to take pictures of the sky despite the bright moon.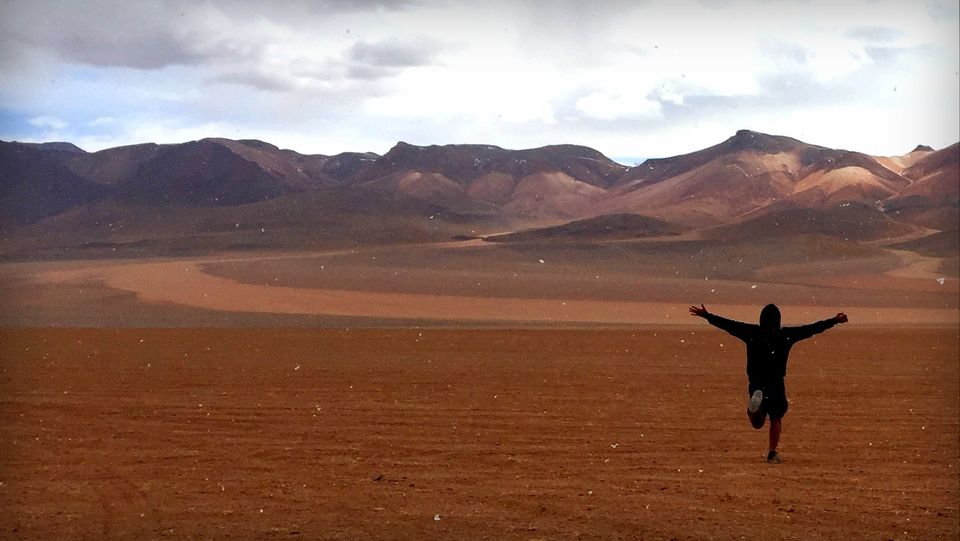 Day 3:
We had an early start and made our way to the hot springs where spent a short time in the hot springs. The Sun was already out and it was warm. We were late in leaving compared to other tour groups but did manage to squeeze everything in time.
Our driver suggested we skip the Laguna Verde because we were short of time but we managed to convince him that if we miss our bus we would manage.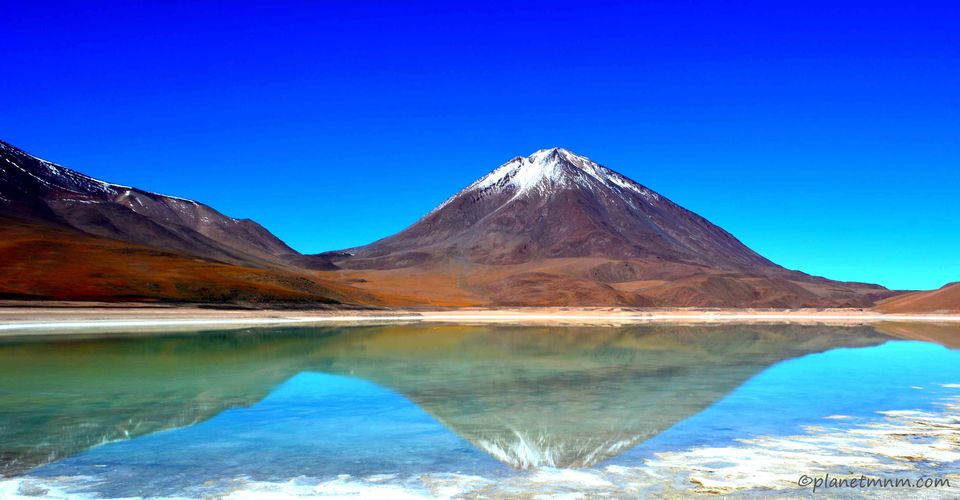 Once we left Lake Verde we were at the Bolivia exit checkpoint in 10 minutes. Here we witnessed our best border crossing at 4750 meters. It was just a small hut with a few vehicles parked outside. We paid 15 bolivianos and got our passports stamped out.
For more pictures and Top Travel Tips to Uyuni visit my blog where this article was initially published.
http://www.planetmnm.com/2015/11/salar-de-uyuni-bolivia-our-trip-through-the-largest-salt-flats-in-the-world/