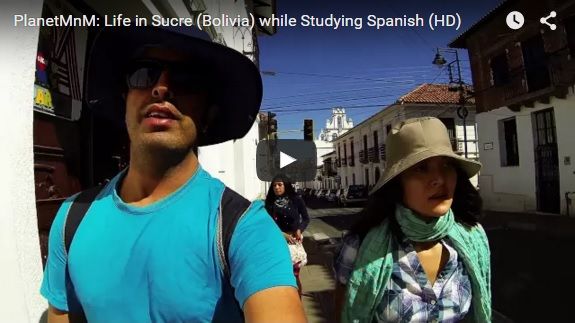 Few weeks back I wrote an article 5 Reasons to Study Spanish in Sucre, Bolivia. We stayed in Sucre for 25 days and spent 3 weeks learning Spanish. I must say learning a new language is hard work but it was so pleasant to start understanding Spanish and have basic conversation with the locals. Here is the video I made of 1 day living and studying Spanish in Sucre, Bolivia.
We studied in Sucre Spanish School which we highly recommend and stayed in '7 Patas' Hostel where we got to meet some amazing people.
Originally published on www.planetmnm.com.
Follow us on Facebook - facebook.com/planetmnm