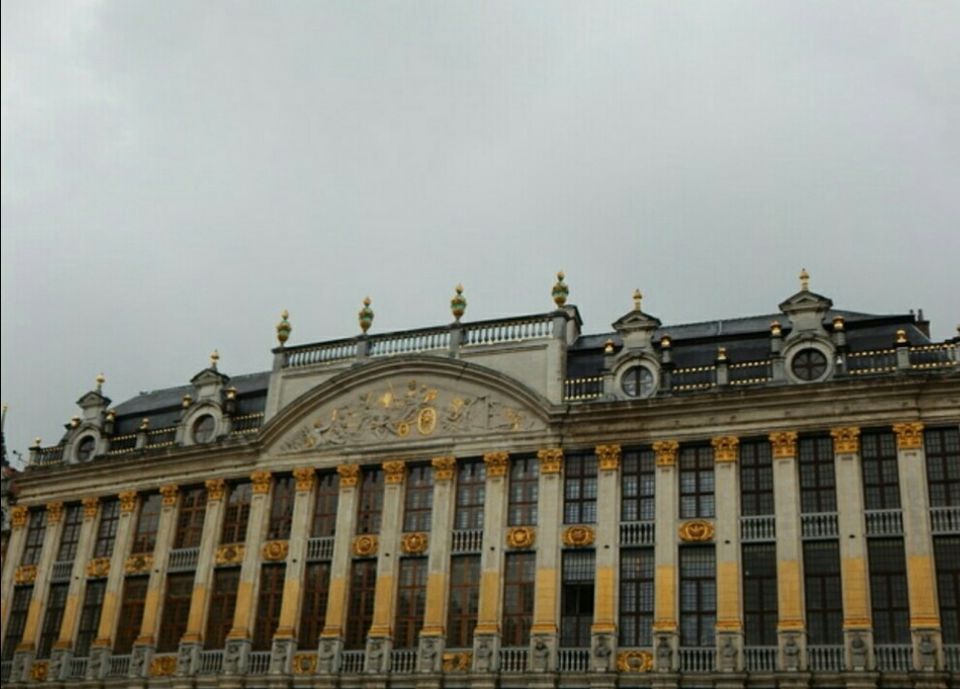 This 5 part series on "The Unconventional Honeymoon" talks about our first self-planned and self-arranged Euro Trip. In our short-but-sweet trip of about 7 days we covered Paris, Brussels, Bruges, Amsterdam and Rome. This was about 4 months after our wedding when my husband had to visit Toulouse, France for work. We happily jumped at the opportunity of converting this business trip to our Its-Never-Too-Late Honeymoon.
As it involved staying at Airbnb accommodations, walking tours around city centres, city travel by local transport like trams, buses and trains, boat tours and cycling around perfect landscapes, this was indeed an unconventional honeymoon, but definitely the perfect one for us.
This is Part 2/5 of the series. For other parts check out the following links:
Part 1 - Paris
Part 3 - Bruges
Part 4 - Amsterdam
Part 5 - Rome
We booked a Eurolines Bus from Paris to Brussels. The 3.5 hour journey was a very comfortable and after a stopover in between we reached Brussels at 8 pm.
We had booked an Airbnb accommodation near the European Quarter . The house was in a lovely part of the city next to the Square Ambiorix and was a stone's throw away from the EU Headquarter at the Berlaymont Building. It was a great mix of old and new as the houses in this neighborhood were historic and charming but the EU buildings were all tall and shiny. Our hosts lived in another part of the city and came to meet us for check in at night. On request they allowed us to leave our luggage at their place after check out since we wanted to explore the city until afternoon.
We had just half a day to explore Brussels. After a light breakfast at home, we took a bus to the city center and since we were very impressed with the Paris tour, we decided to take the Sandeman's free walking tour of Brussels. This 2.5 hour tour starts at the Grand Place and gives an overall idea of the city. The Grand Place lived up to its name. The buildings had a lovely old-world charm and the gold embellishments had their own stories to tell. Our Belgian guide gave us a good overview of Brussels starting from the medieval times to the present day with the swanky EU buildings. We discussed the comic scene of Brussels which gave rise to one of my favourite characters : Tintin. He also gave us great recommendations about beer, food and chocolates to try in Brussels. We passed by the not-so-impressive and highly over-rated Manekin Pis statue and the wonderful Titntin wall painting. Some other places we covered at this tour were the Stock Exchange, the majesctic Cathedral of St. Michael and St. Gadula, the Royal Palace of Brussels and the Brussels Park.
At the end of the tour near the Royal Palace we bought some souvenirs and chocolates and then headed to Rue des Bouchers for some Belgian delicacies. However cheesy it may sound, we just had to try Mussels in Brussels and even though I'm not a big fan of sea food, it was quite nice. Belgian Frites (No, they're not usual fries) are a hot favourite all around Belgium . The food was amazing and then for dessert we had both the Belgian Waffle and the Brussels Waffle (Yes they're not the same but both are delicious in their own way).
Based on our host's recommendation we headed to the Delirium Cafe which holds the Guinness World Record for the long beer list they offer from all around the world. Its a huge place with amazing ambiance and great music. There were thousands of beers to choose from including the famed Trappist beer from monastery breweries.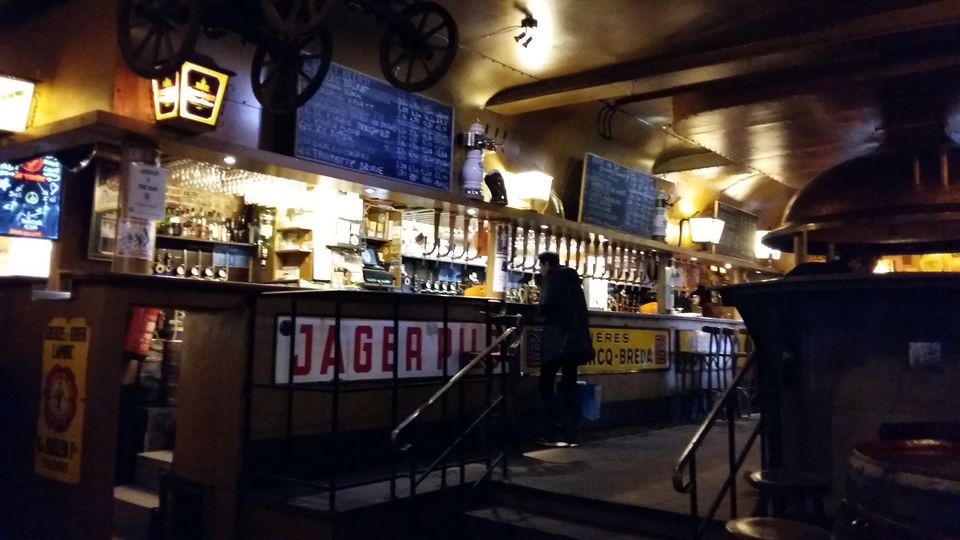 This was the end of our short stay in Brussels but it was a great mix of sight seeing, food and history. Oh ! and did I mention Beers and Chocolates !
Our must-not-miss list for Brussels :
1) A 360 degree head spin at the Grand Place
2) Beers and Frites
3) Mussels in Brussels