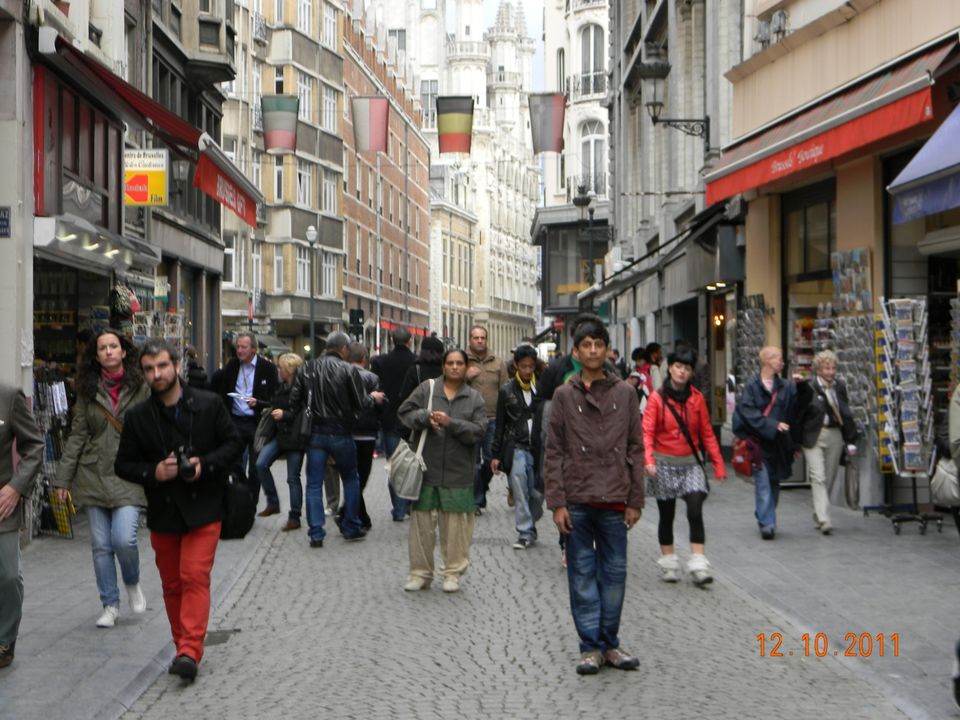 So yea! Next destination I travelled was Belgium and netherlands..  Unforunately I don't have photos right now as my laptop is dead but As soon as it is on i will post photos of it..
We stayed in belgium for a couple of nights and yess.. Europe is fun.. but too expensive..
We Landed in brussels from mumbai at arnd 10 am brussels time.. And straightaway we went for a sightseeing..
1) brussels is famous for Atomium.. huge structure in the shape of atoms..
2) secondly there's a square there where we a naked child starue is there.. and it is world famous.. after every interval he pee's so thats only water that comes out..
3) Belgium is famous for it's Chocolates.. GO AND BUY CHOCOLATES
GODIVA chocolates are very famous there...
4) Waffles not to forget.. The waffles there are very very very yummy...
5) Get souveneirs of that naked child.. its very very famous there...
So these are some of the things to have look in BELGIUM..
Next is NETHERLANDS ( AMSTERDAM )
2 -5 hrs drive from BELGIUM..
So you can spend a day in belgium and another day in netherlands..
1) Dont miss out the miniatire garden there.. Its very very beautiful..
2) If you go to netherlands then also dont miss out the cheese making factory.. It makes different types of cheese..
3) Amsterdam is very very clean and a small city.. so you can cover everything in a day..
4) Windmills are very famous there and you can get souveneirs of windmills there for your relatives or for you also..
*BEFORE BUYING ANYTHING PLEASE HAVE A LOOK AT THE PRICE BECAUSE EUROPE IS TOO EXPENSIVE.. BUT FOR A MEMORY DO BUY SOUVENEIRS..