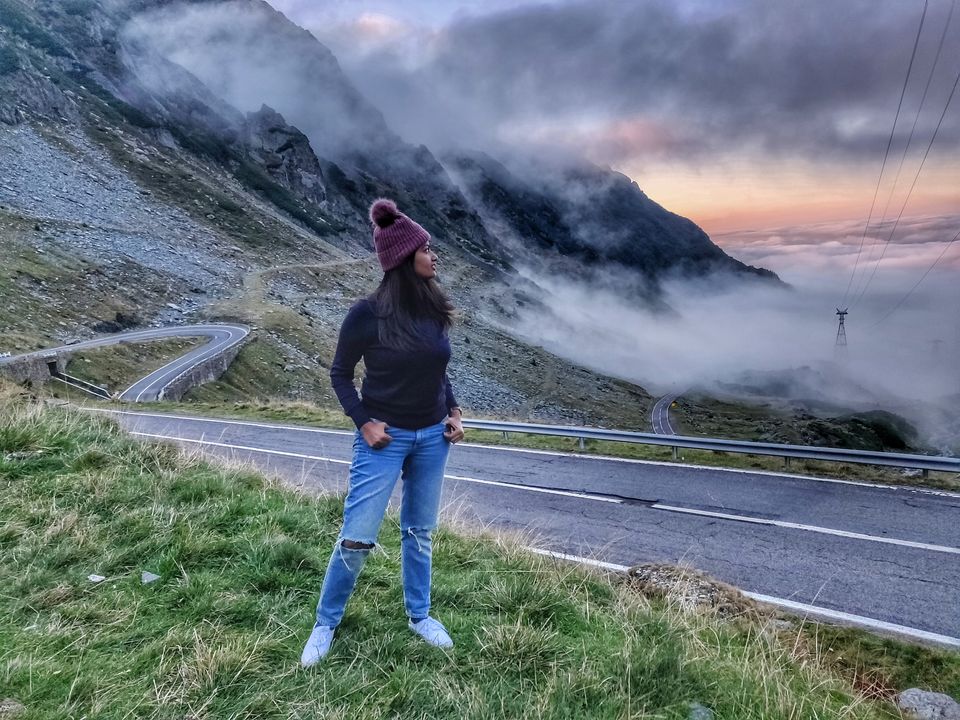 Romania has to be on your list if you are a sucker for everything quaint, old-world and vintage. Here are 6 must do's and experiences in Romania, the land that inspired Dracula –there's nature, history, wine, food, castles and of course, some spook ????
1 Escaping into the land of Dracula at Brasov
Brasov, in the center of Transylvania amidst the Carpathian mountains, is beautifully ancient and studded with Medieval, Gothic and Epoque architecture. The main square is perfect on a sunny morning. Legend has it that it from here that Pied Piper led the children of Hamlin. Walk around the area, pick up some coffee and cherry strudel from the ever queued up Café Luca, and spot the big Hollywood style sign on Mount Tampa that spoons the old town.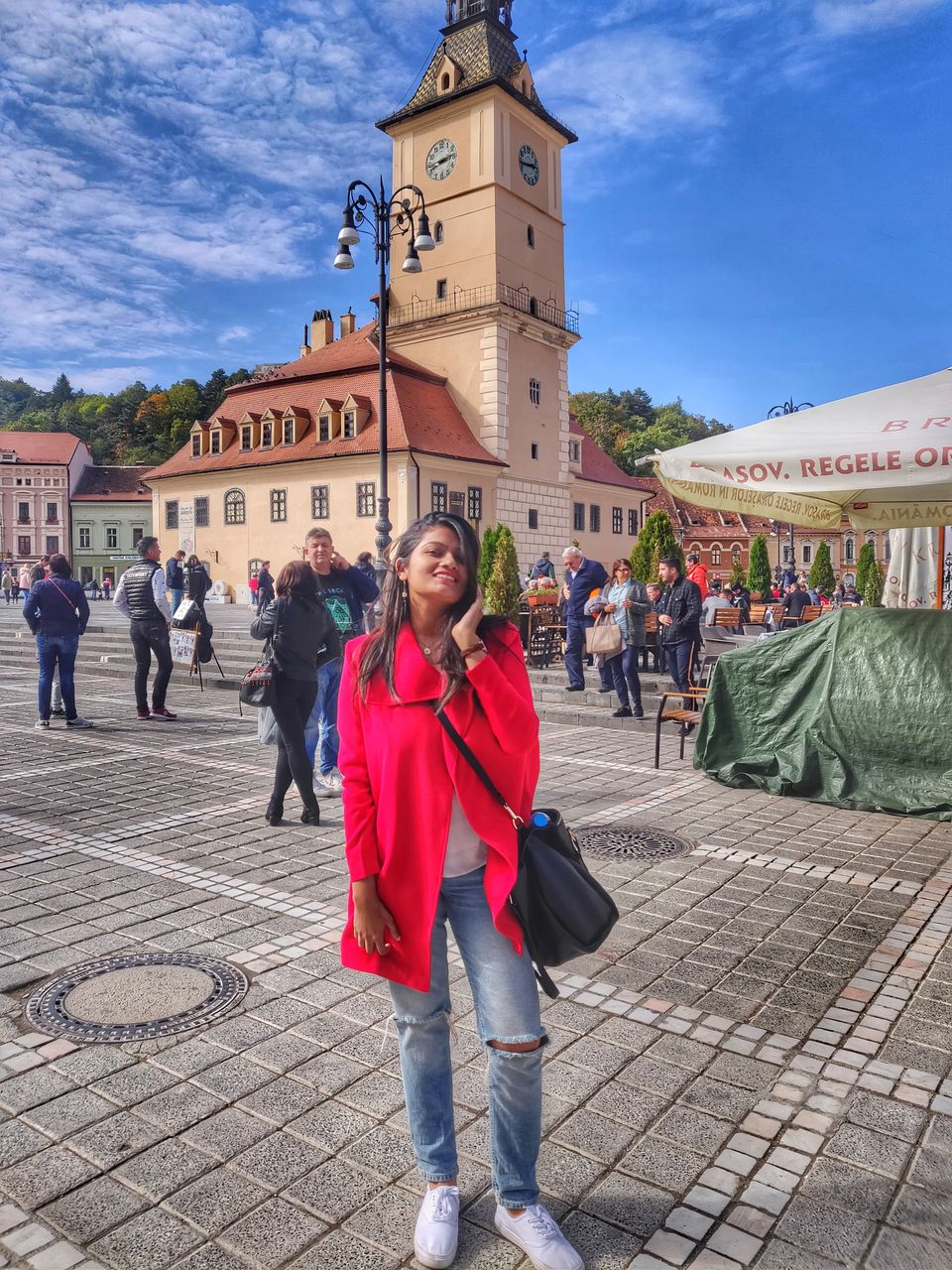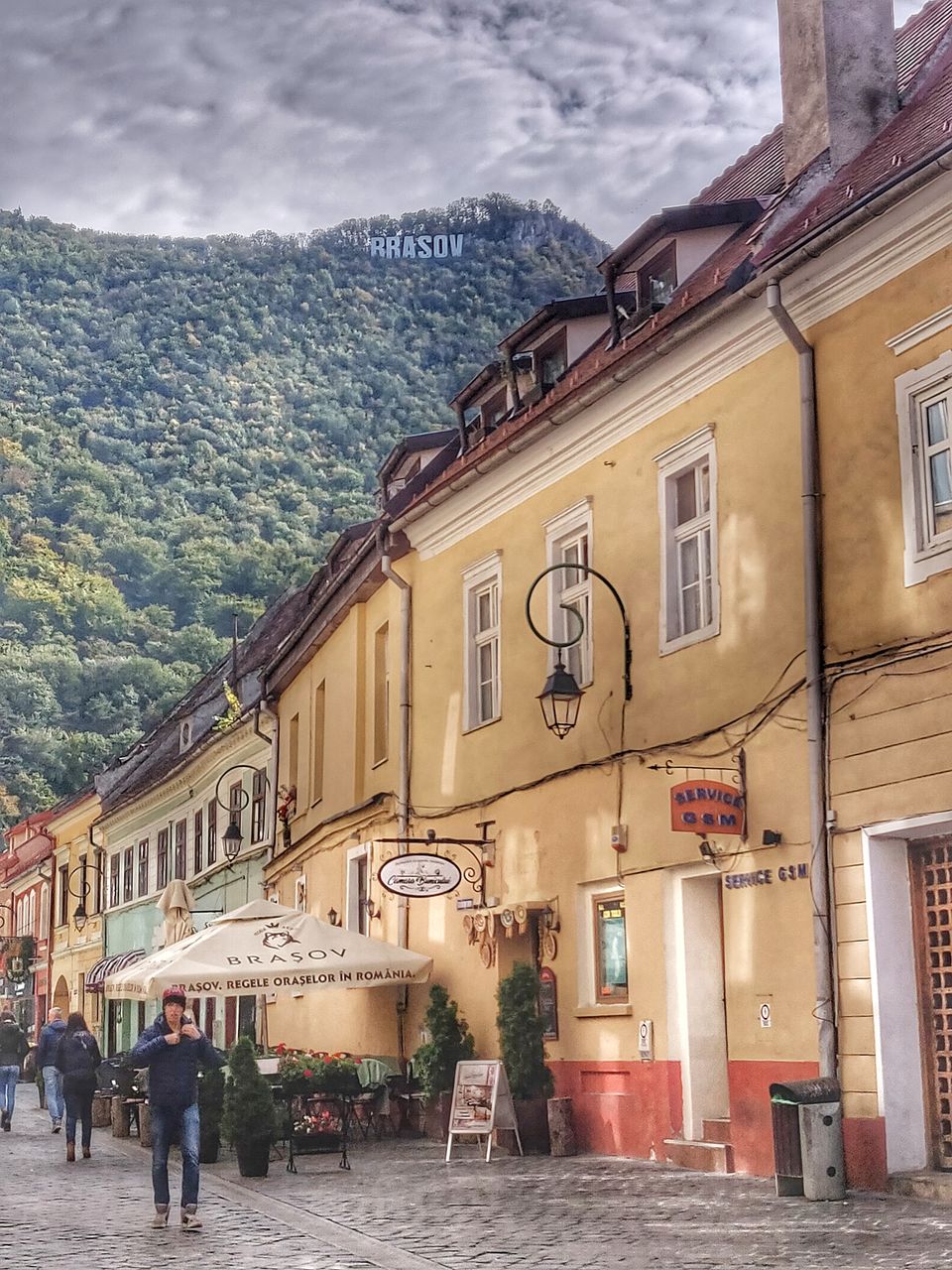 If you are here in winter, and are into skiing, Poiana near Brasov is a place you could explore.
Getting to and around Brasov:
Brasov is just 3 hours away from Bucharest by train or bus. There is also a direct shuttle service from Bucharest airport.
Brasov sights are easily accessible by foot, bus and even taxi in case you have a lot of luggage.
2 Castle Hopping outside Brasov
Of Dracula fame, Bran Castle a little outside of Brasov, is one of Romania's most touristy spots. While the Dracula bit is fiction, Vlad the Impaler did stay here and is said to the inspiration behind the novel. The authorities do their best to amp up the spook here with torture museums, tunnels, dungeons, vampire shows and what not, but the truth is the place is just a lovely countryside castle. And the market around Bran has a plethora of souvenir shops, so don't miss out on that.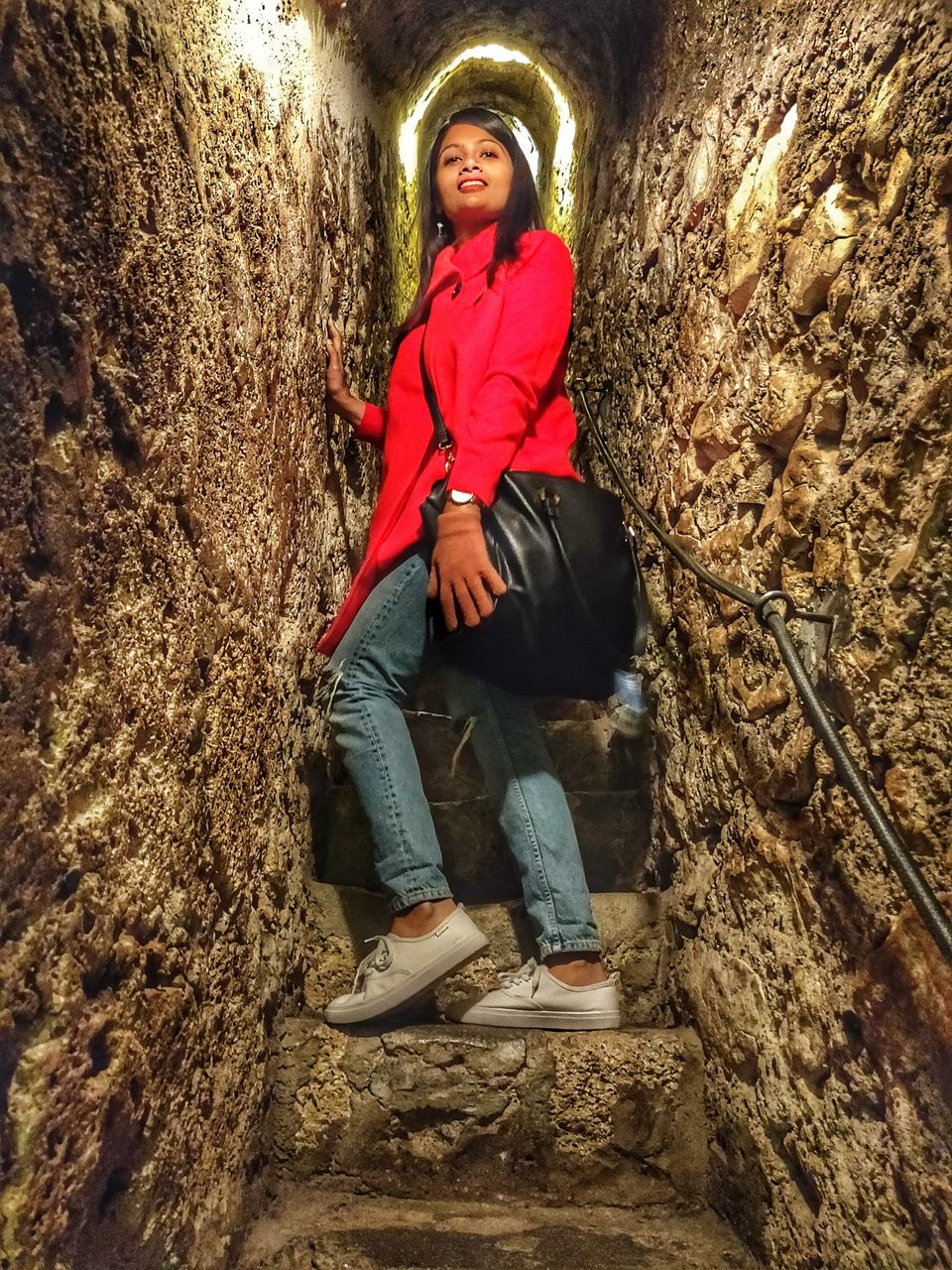 If you're in the mood for some opulence and views of the Transylvanian country from the top, there is Peles Castle, that used to be the summer residence of the Royals in Sinaia and Rasnov Citadel outside Brasov as well.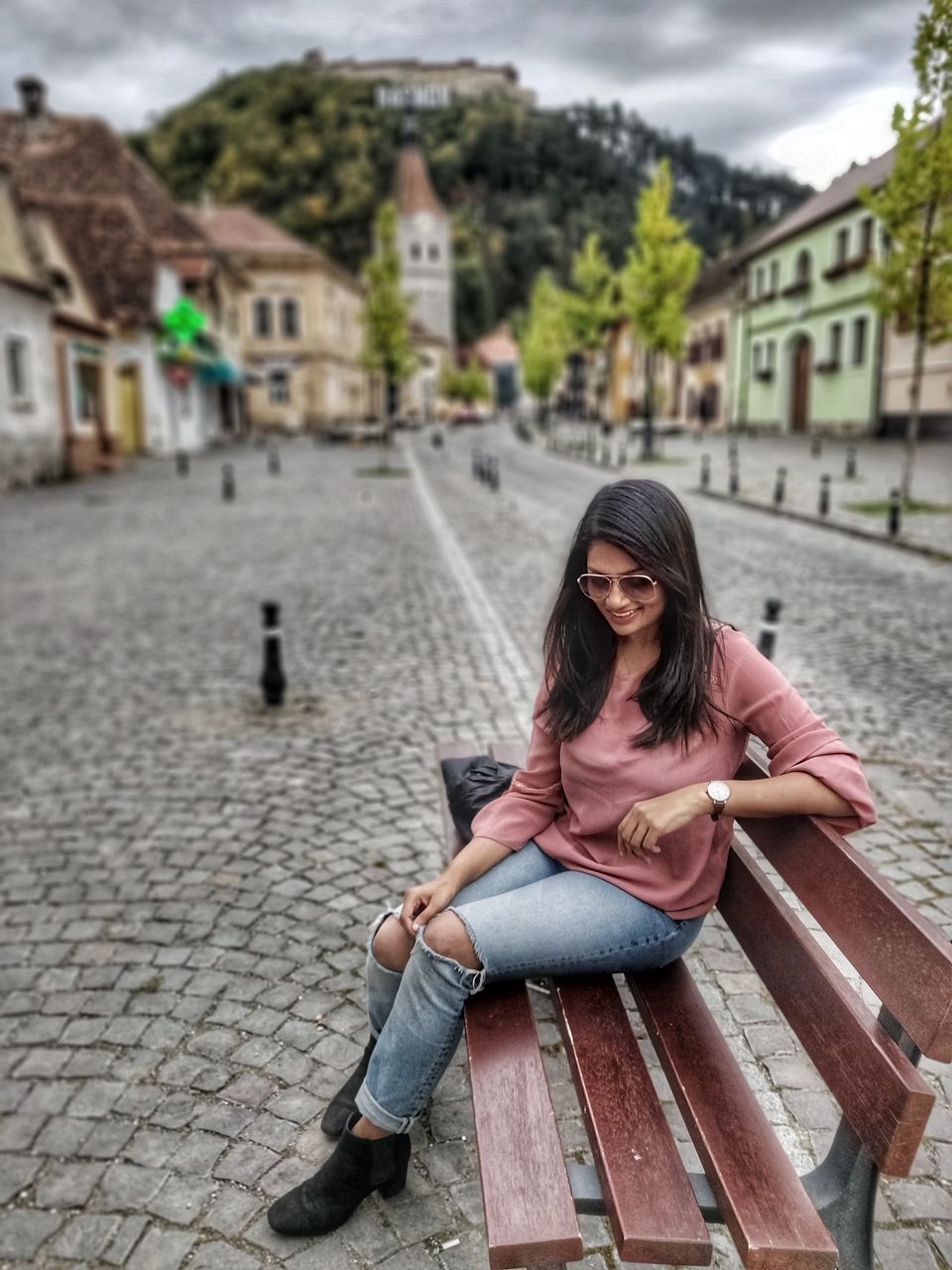 All 3 castles are just a bus ride journey away from Brasov.

3 Old Town vibes at Sighiasoara
Since you've come to the land of Dracula, visiting his home town is a must. But if you thought the town would be dark and dreary, you are in for a surprise. A UNESCO World Heritage site, this little town has streets lined with colourful houses. And that of course makes for Instagram-able photos!
Getting to and around Sighiasoara:
Sighiasoara is just a 1.5 hour train journey from Brasov. And the little town is easily accessible by foot.
4 Fog clad drives on the Transfagarasan Highway
90km of hairpin bends and winding roads make one of Europe's most beautiful motorways. And to support my word, we have Jeremy Clarkson from Top Gear saying so too, that this was the best road in the world. The Transfagarasan highway connects Fagaras and Sibiu with a glacial lake Lac Balea on top. Don't worry if you don't drive, you can experience the winding roads and the fog clad scenery just as much from a taxi cab.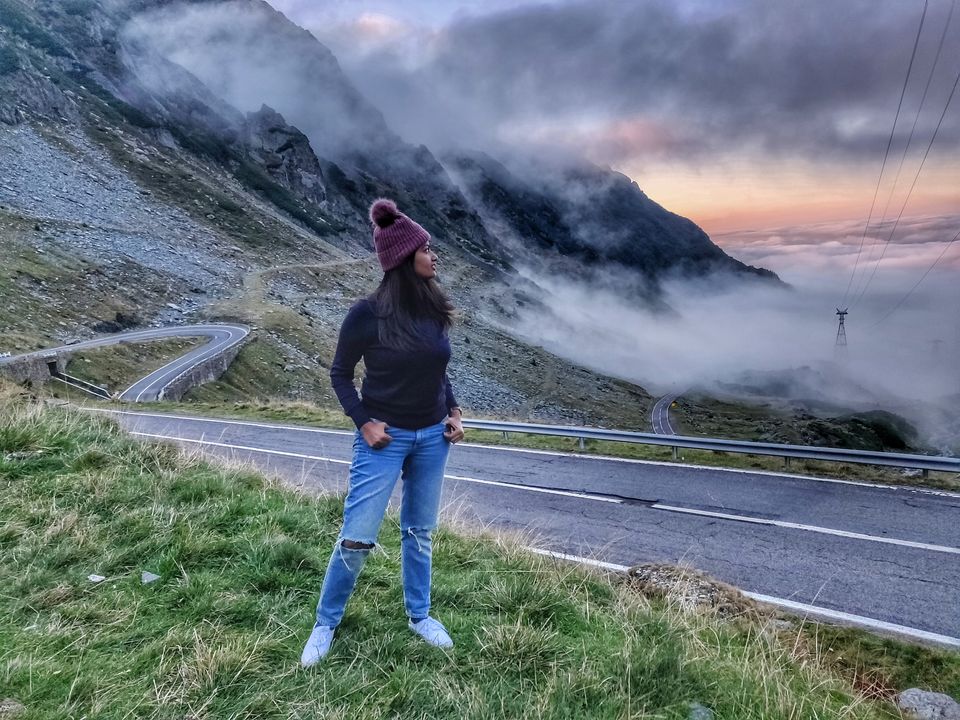 Getting to and on Transfagarasan Highway:
You can get the rubber hitting the road from Fagaras, which is a train/bus ride away from Brasov. But do plan accordingly since there are no late night buses back to Brasov, and you wouldn't want to sit in a green lit abandoned train station waiting for the last train at 12 midnight back to Brasov. It is Dracula country after all! Boo!
5 Wine Tasting at Sibiu
On the other side of the Transfagarasan is this little, medieval town. While it is just another old European town, nestled in the Carpathians makes it a lovely place to experience the local wine. The land here, also known as the "Wine Land" is perfect for harvesting white grapes – which means gallons of Pinot Gris, Riesling and Sauvignon Blanc to indulge in. Do make sure you plan a visit to the rolling hills, bathed in sunshine and enjoy some wine at a family owned vineyard.
6 City Lights and Life at Bucharest
After days of exploring the country, Bucharest is your destination for a night of partying and eating to your hearts content in the Old Town. Fun Fact, the old town isn't really old. The government just decided the public needed a place to hang out, and the Old Town was born. While you are here, do visit the Parliament, which is the world's only Parliament open to public and is also the largest administrative building after the Pentagon. Word has it that the communists built it to make an impression.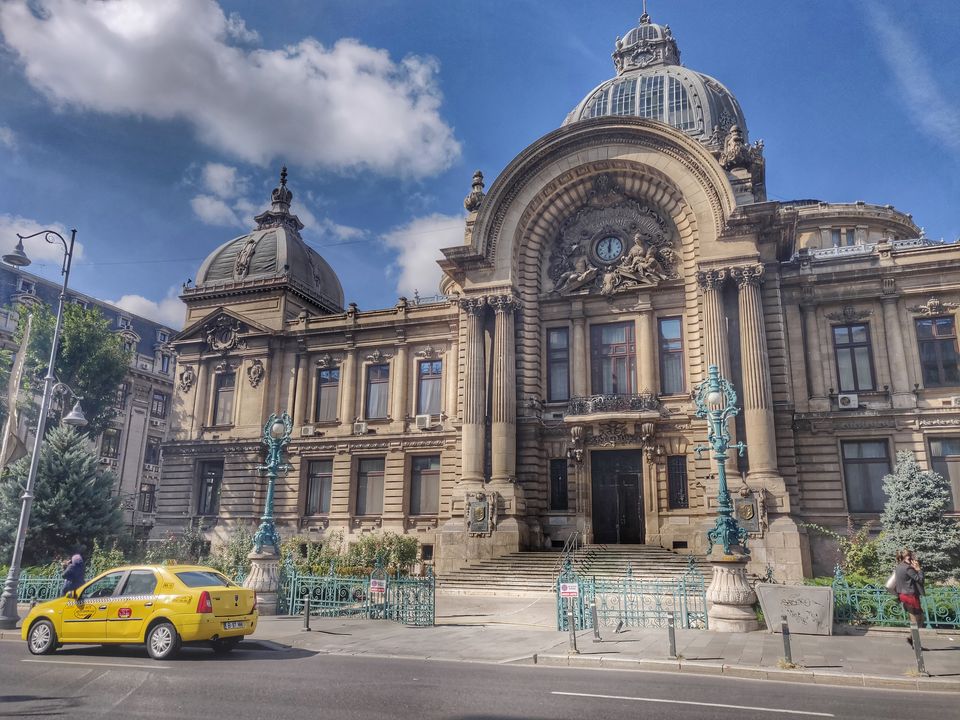 So while they were converting the capital city to Communism, a number of churches were lifted off and transferred from the main boulevard to streets inside. Walk around the Old Town and you'd be able to spot a few with gorgeous murals on the ceiling.
And one for the gram, head over to Victoria Street for the beautiful umbrella installation on the ceiling. I know you surely want a picture here.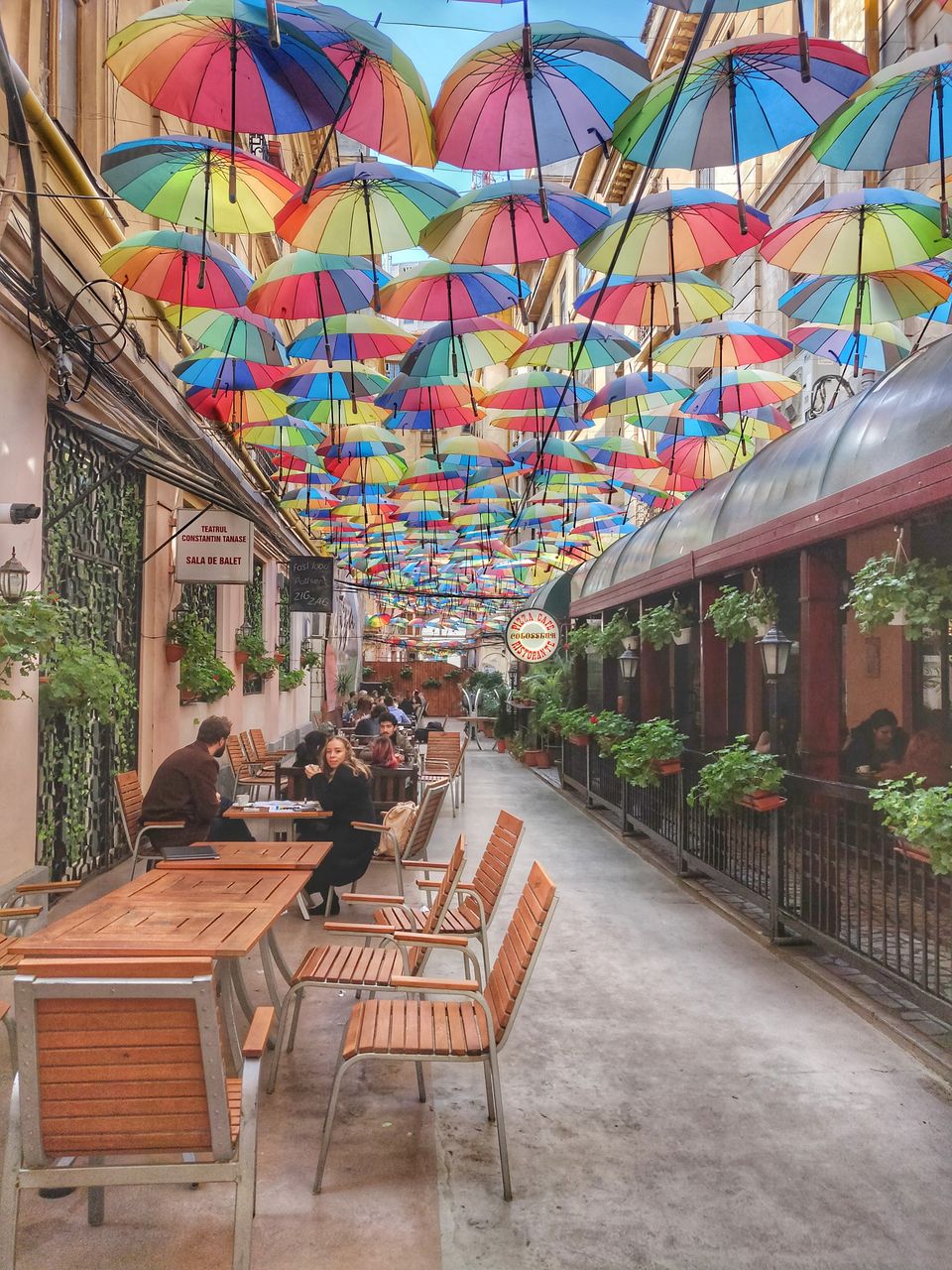 Quick Tips & Links
Food & Drink
When in Romania, try the Tuica and Palinka. The Tuica is the national drink, high on alcohol % and made from plums. There is also a cherry version, which they consider more feminine. Don't miss out on the variety of strudels and pretzels in the local bakery. Also, do go to one of the snazzy brunch places in Old Town, Bucharest. The décor at Van Gogh café is to die for. So is their croissant ????
Travel
Bucharest is the largest airport and connected to major cities across the world
Train and Buses are the cheapest and most convenient mode of transportation Link : https://getbybus.com/ Link : https://rail.cc
For travel in and around Brasov, the buses to Rasnov, Bran, Fagaras, all leave from Autogara 2. It is a 30 minute walk from the main square.
Currency
Euros don't work here, so get your currency converted to RON or Lei as they call it. I got mine converted in a small exchange shop in Brasov.
SIM Card
If you are traveling to multiple countries in this zone, would recommend taking an International Roaming Plan, which is what I did on my Airtel SIM.
For any other queries on your trip to Romania, do leave a comment or mail me at div489@gmail.com