Some of us travel for adventure, some for peace and some for luxury. But there are some of us who travel for very peculiar reasons, to destinations that are not very conventional. From fanatics looking for Harry Potter and Sherlock Holmes on the streets of London, to those looking for the Night King somewhere beyond the wall in Iceland, these travellers are those who travel to seek the heroes and villains of our beloved stories.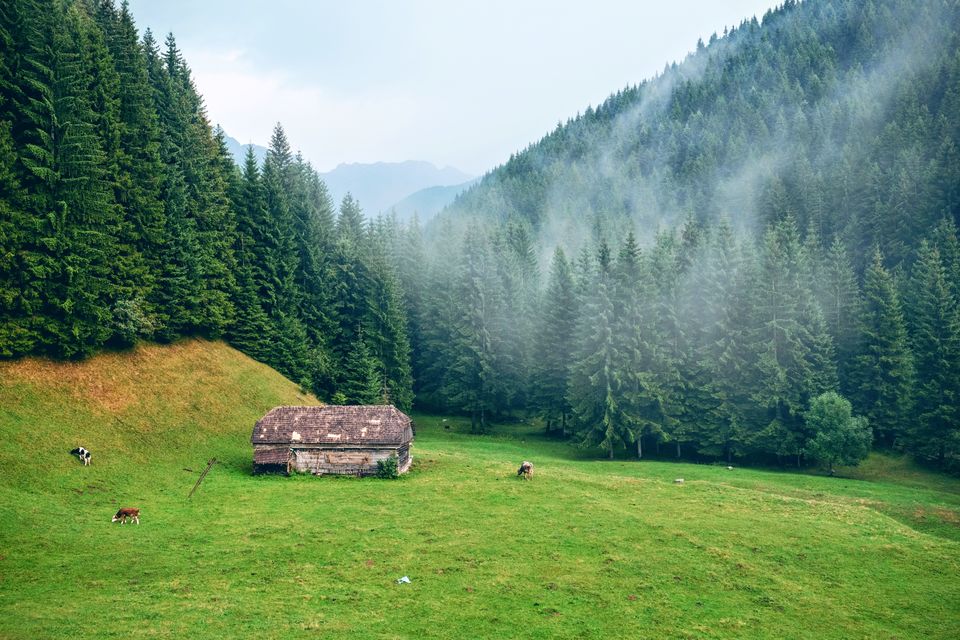 One such sect of tourists are the ones who travel to Romania in search of vampires. An 18th century Irish writer, Bram Stoker, wrote Dracula and based his character on Vlad III Dracula, the ruler of the province of Wallachia in southern Romania in the 15th century. Whether he was actually a vampire or not doesn't matter today. Today, all that matters is that Transylvania, and in extension Romania, has become the destination where people go looking for vampires!
But Romania isn't only about vampires! So while you are there looking for your very own Dracula/Edward Cullen, why not check out some of the best the country has to offer?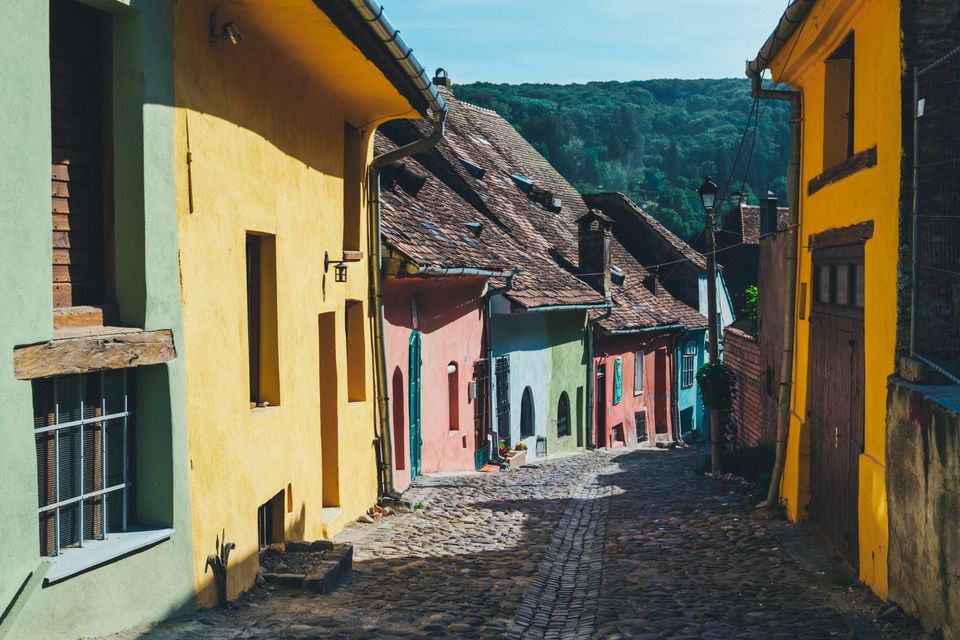 Romania is a country of contrasts. You can see horse-pulled carts overloaded with hay on the same highways cruised by speeding Audis and Mercedes. You see towns that have cobbled pathways and ruined castles standing side by side with gleaming modern buildings. Romania has stepped out of its history while still retaining the charm and mystery that surrounded it.
How to reach
From New Delhi, you can fly to Bucharest, the capital of Romania. Average round trip economy class airfare is Rs. 37,000.
Visa
Romania is not yet a part of the Schengen countries and therefore you can't visit it on a regular single-entry Schengen visa. However, if you have a multiple-entry Schengen visa, you can visit the country. Otherwise you can apply for a Romania visa here. The charges are Rs. 4,575.
Itinerary
Bucharest, the capital of Romania, is the perfect destination to begin your Romanian adventure. The capital is a city known for its vibrant culture and sheer enthusiasm that you can almost taste in the air. It is an elegant city layered with history and tradition. Bucharest is a city where the ambitious EU of today meets the passionate Balkans of yesterday.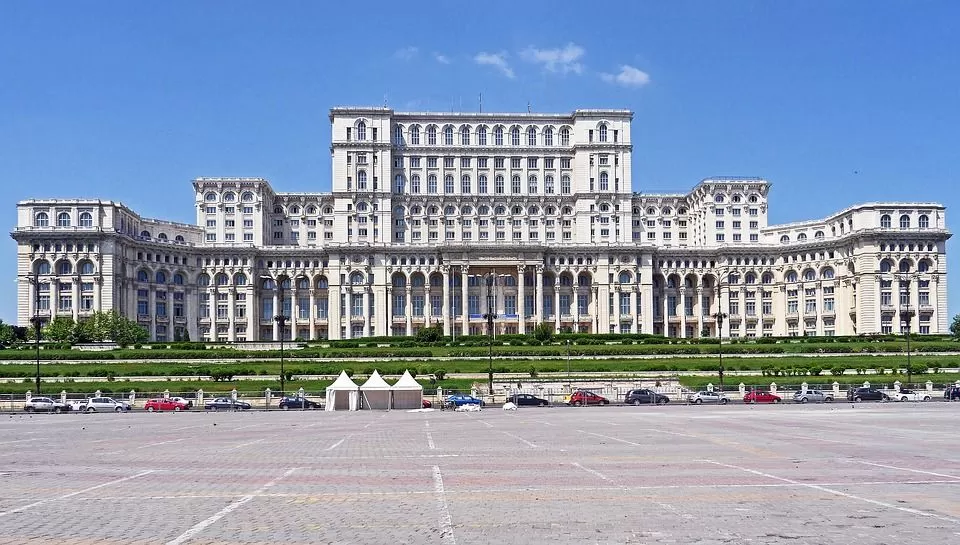 What to see:
1. The Palace of Parliament, world's second-largest administrative building with more than 3000 rooms!
2. Cişmigiu Garden, the best place to spend a leisurely evening, sitting in the shade of trees and people watching.
3. Museum of the Romanian Peasant or the village museum, is a reflection of the lives of peasants. It has partially-restored houses of bygone eras and an 18th century church as well.
4. The Snagov Monastery is perhaps the most interesting sight to visit in Bucharest. It is allegedly the final resting place of Vlad Ţepeş, the same guy who was rumoured to be Dracula!
5. The majestic Romanian Athenaeum is the heart of Romania's classical music scene. Enjoy a concert by George Enescu Philharmonic Orchestra here and end the day on a high musical note.
Total spending today
Local transport (bus & metro): Rs. 707
Taxi starting tariff: Rs. 40/km
Z Villa - Rs. 764 for single occupancy for a night, Rs. 1,682 for double occupancy for a night.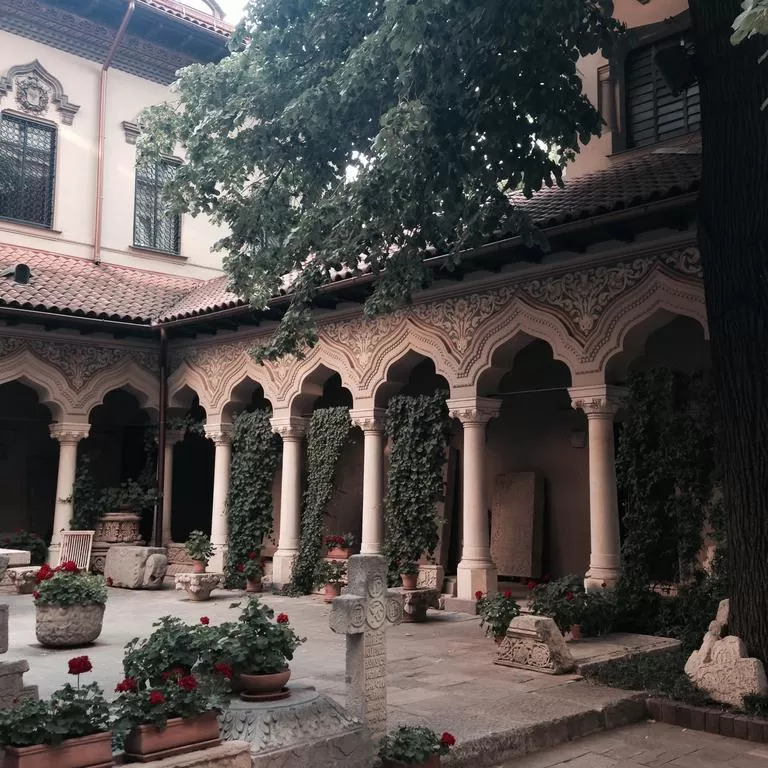 A meal: A lunch or dinner without alcohol will cost you around Rs. 700, and with alcohol around Rs. 900.
After spending a colourful day in Bucharest, head to Braşov. A one-way bus ticket will cost you Rs. 650 by train, Rs. 1000 by bus and around Rs. 5,000 by taxi. It is approximately a two-and-a-half-hour ride away.
As you set foot in Braşov, the first thing that will catch your eye is its stunning skyline. Soviet buildings, gothic spires, medieval arches and a Hollywoodesque sign – this is what welcomes you in Braşov. Baroque buildings and churches, interspersed throughout the town with white canopied cafes and tiny restaurants lining the streets – Braşov represents a very typical picture of a medieval European town.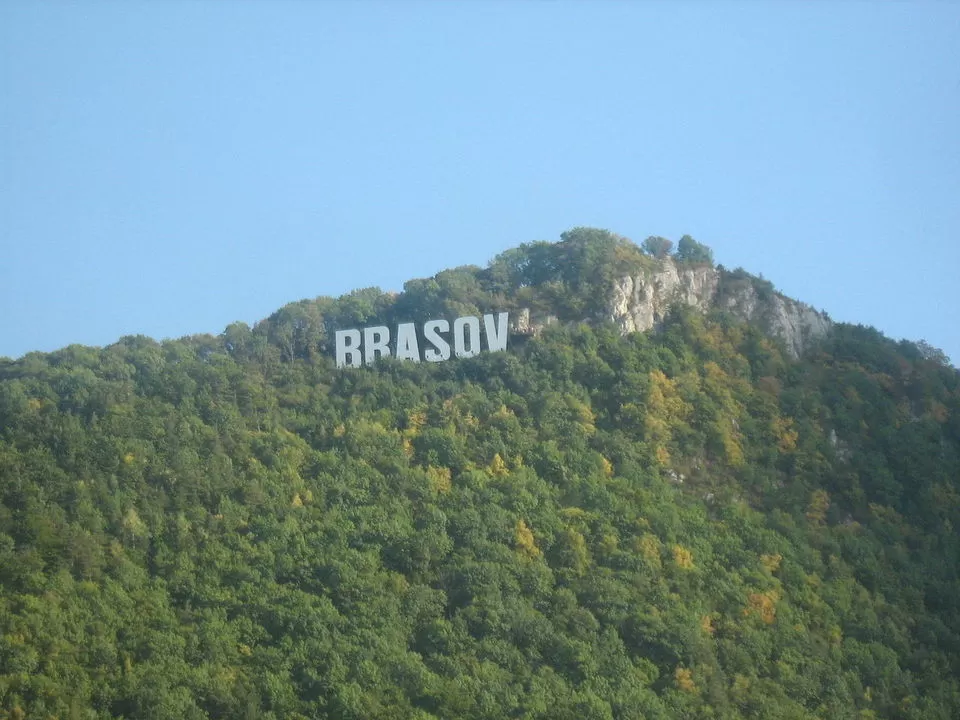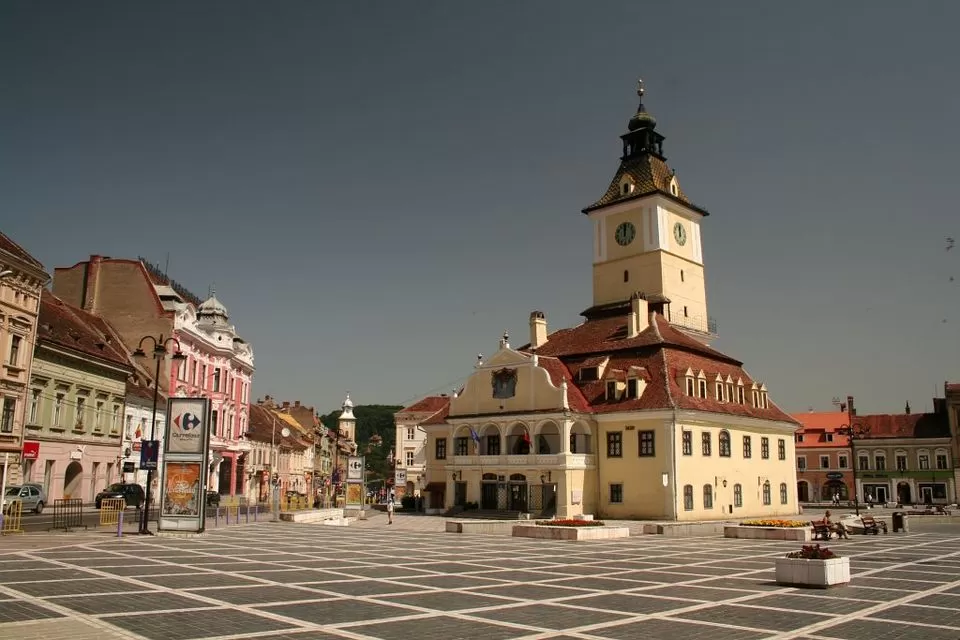 What to see:
1. The main square in the city is just beautiful to observe. Once the hub of medieval city life, Piata Sfatului today is also a great place to start your Braşov sightseeing.
2. Casa Sfatului or the Council House at the center, with its Trumpeter's Tower is a magnificent sight.
3. It's not Hollywood, but it's almost that! Gaze up at the Braşov sign perched above the hills and plan for the trip to LA to do the same with the actual Hollywood sign.
4. Braşov has a walkway, Strada Sforii or the Rope Street, known as the narrowest lane in Eastern Europe! Walk along this unique cobbled street.
5. Visit the Biserica Neagră or the Black Church, Braşov's most celebrated landmark and one of Eastern Europe's most iconic religious monuments.
Total spending today
Local transport (bus & metro): Rs. 500
Taxi starting tariff: Rs. 30/km
Pension Ambra - Rs. 1,682 per night for double occupancy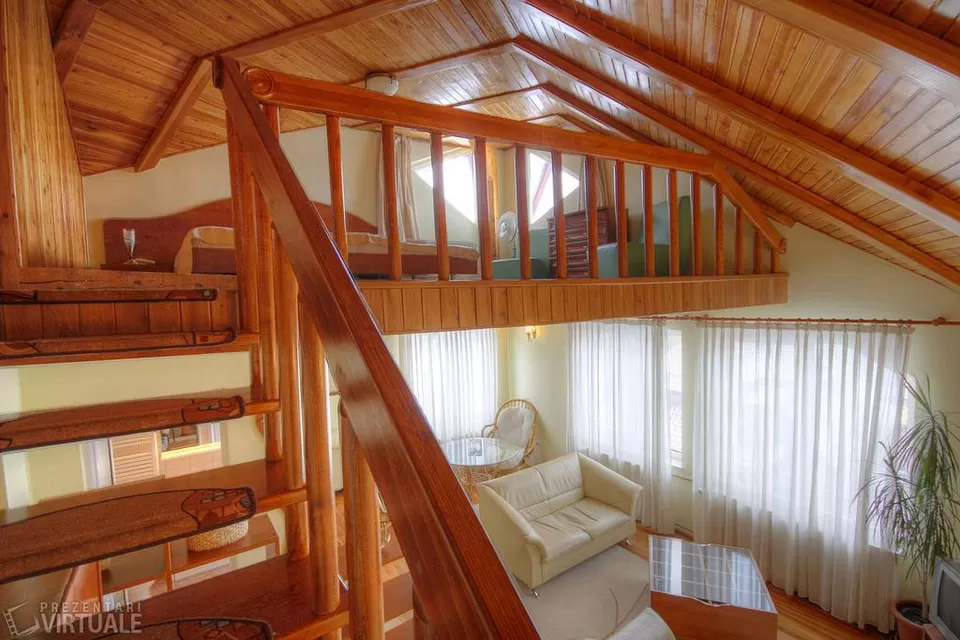 A meal: A lunch or dinner without alcohol will cost you around Rs. 1,000, and with alcohol around Rs. 1,300.
On Day 3, visit the castles surrounding Braşov – Bran Castle, Râșnov Fortress, and Peles Castle on a day-trip. Drive through the southern Carpathian mountains and discover the world's most famous vampire's castle in Bran, the peasants citadel in Rasnov and former summer residence of Romanian royalty in Peles Castle.
About a 30-minute drive away from Braşov is the small town of Râșnov. Here stands the impressive Râșnov Fortress/Peasants Citadel. A historical monument, the citadel was built as a fortress to protect the Transylvanian villages from invasion. Inside the fortress, there is a museum which exhibits slices from the local history, the area's habits and crafts and weapons from the inhabitant's past.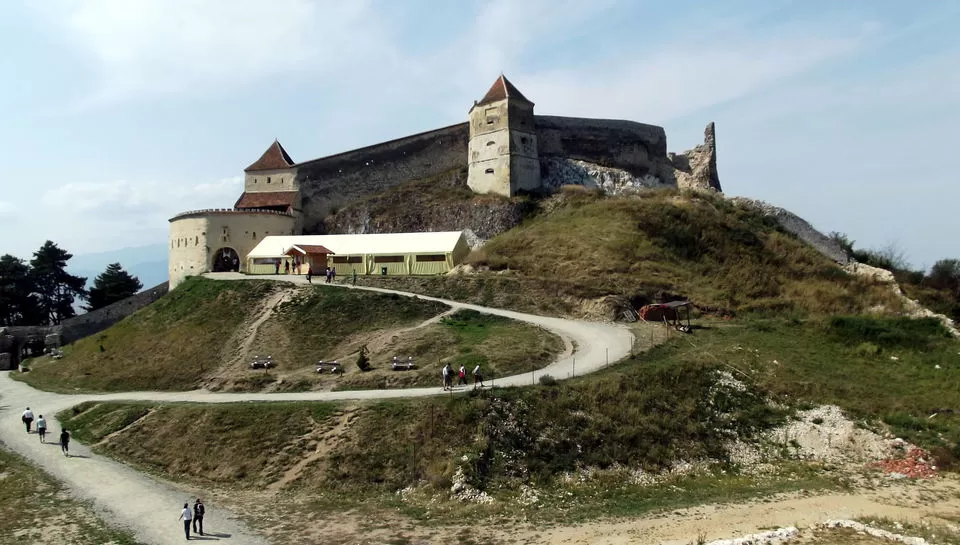 Another 30-minute drive from Râșnov is the Bran Castle. Perched on top of a 200ft high rock, with imposing towers and turrets lies the home of Count Dracula! Shrouded in myth and mystery, this castle was the residence of Bram Stoker's infamous vampire and allegedly also the hunting ground for the count! Some people believe that the castle is haunted and you can hear the screams of victims at night.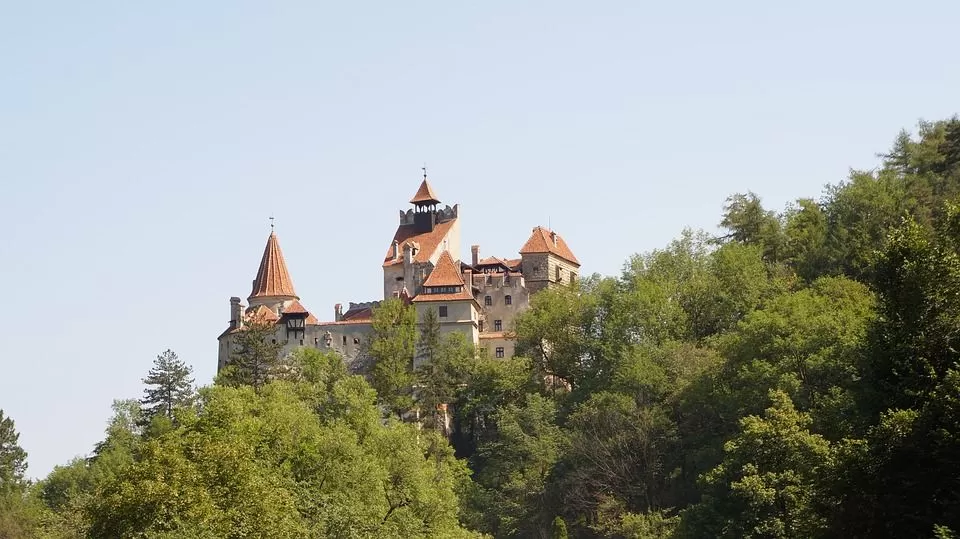 An hour's ride away from Bran Castle lies the town of Sinaia, and Peles Castle, considered to be one of the most beautiful castles in all of Europe. An architectural masterpiece, the castle was the former summer residence of the Romanian royals. Discover the wonderful castle, its lanes, rooms and interiors and learn all about its history.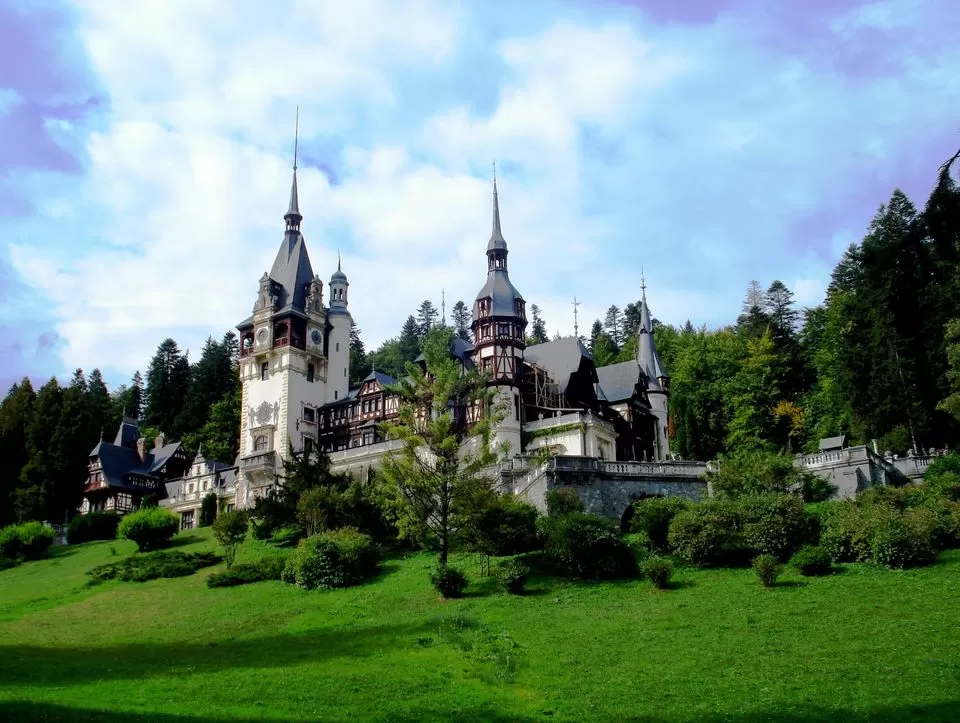 Total spending today
The entire day-trip, inclusive of transfers, guide and entrance to all the castles will cost you around Rs. 5,000.
A meal: Lunch in any of the towns mentioned above will cost you around Rs. 1,200.
A new day, some fascinating new sights to see! Today, go on another iconic day-trip to the UNESCO World Heritage Sights of Transylvania – Sighişoara and Viscri church.
After a scenic hour-and-a-half long drive, you will reach the beautiful town of Viscri. A 14th century village built by the Saxons, it is surrounded by red-roofed towers and impressive whitewashed walls. Roam around the streets of this town and forget what century you are living in! Viscri is also home to a UNESCO World Heritage church – The Fortified Church (Weisse Khirche in German).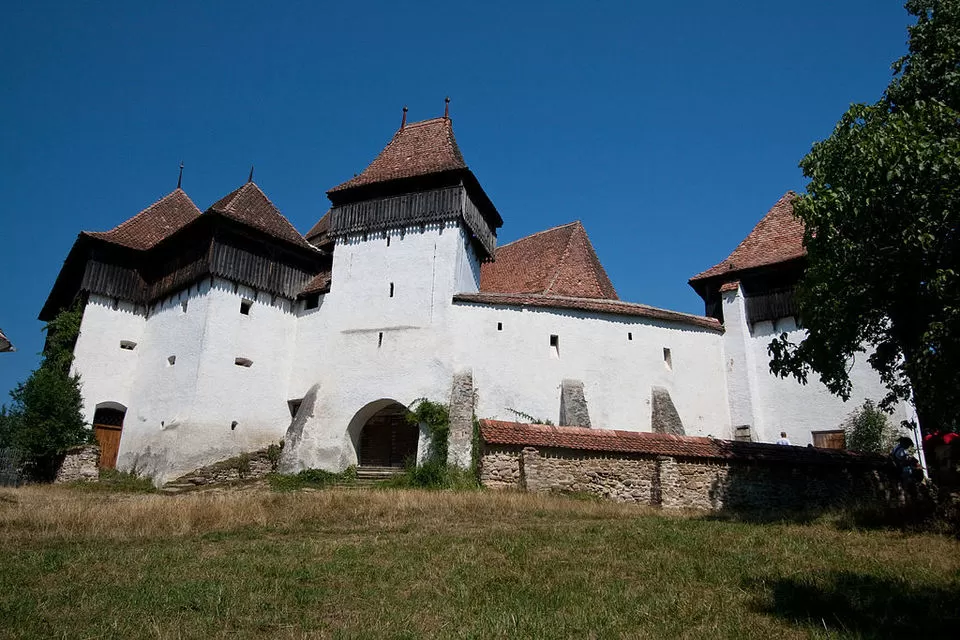 Next, visit another UNESCO World Heritage Site – an entire village! Sighişoara is a fully restored village that will take you back in time. Roaming around the hilly streets, getting lost in winding cobbled alleys and secluded squares will transport you to an era of kings and peasants! Also, Sighişoara is the birth place of Vlad the Impaler, the prince who ruled Wallachia and was the inspiration for Count Dracula! So basically you are visiting the town where Dracula was born.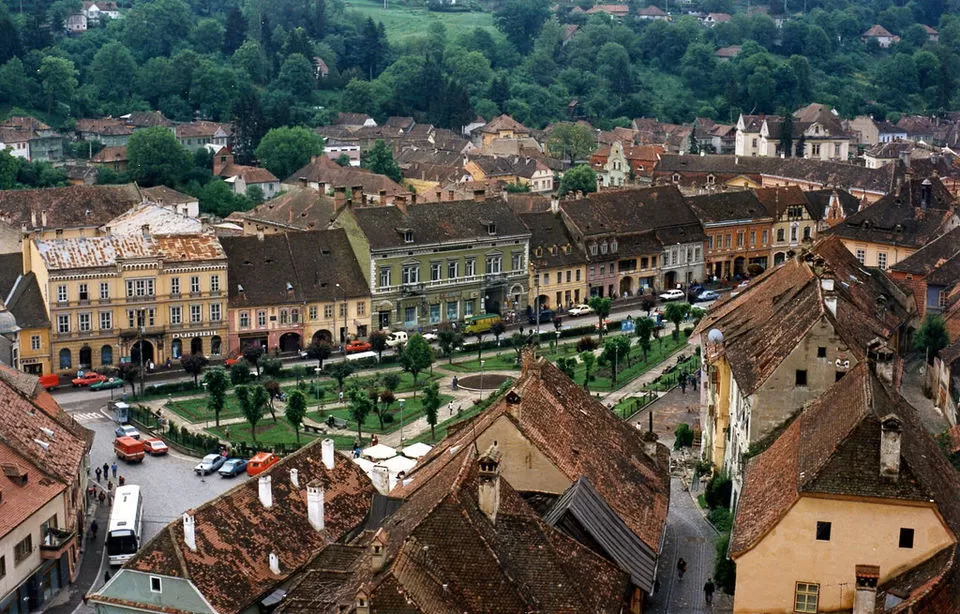 Total spending today
The entire day-trip, inclusive of transfers, guide and entrance to all the castles will cost you around Rs. 7,500.
A meal: Lunch in any of the towns mentioned above will cost you around Rs. 1,000.
If you wish to spend more time in Romania, and discover it beyond just Transylvania and Dracula, the country has lots to offer –
A cultural immersion in Maramures is something you can include in your itinerary. The region is still pretty medieval with a thriving peasant culture!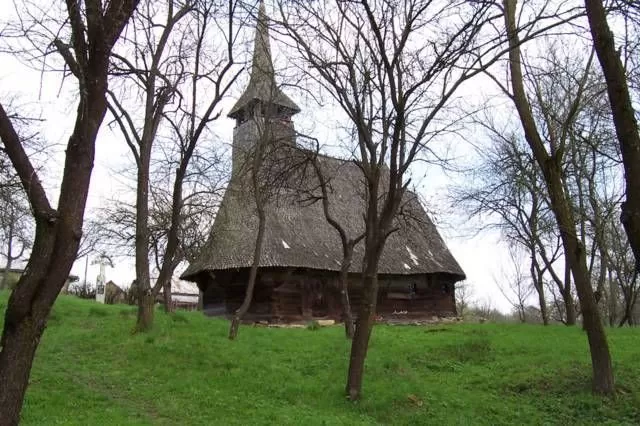 The Painted Monasteries of Bucovina are a great addition to any art lover's itinerary of Romania. The exterior of these monasteries are easily a prime example of Byzantine art. The walls are decorated with elaborate scenes from 15th and 16th centuries, with portraits of saints, prophets and even scenes from Bible painted everywhere.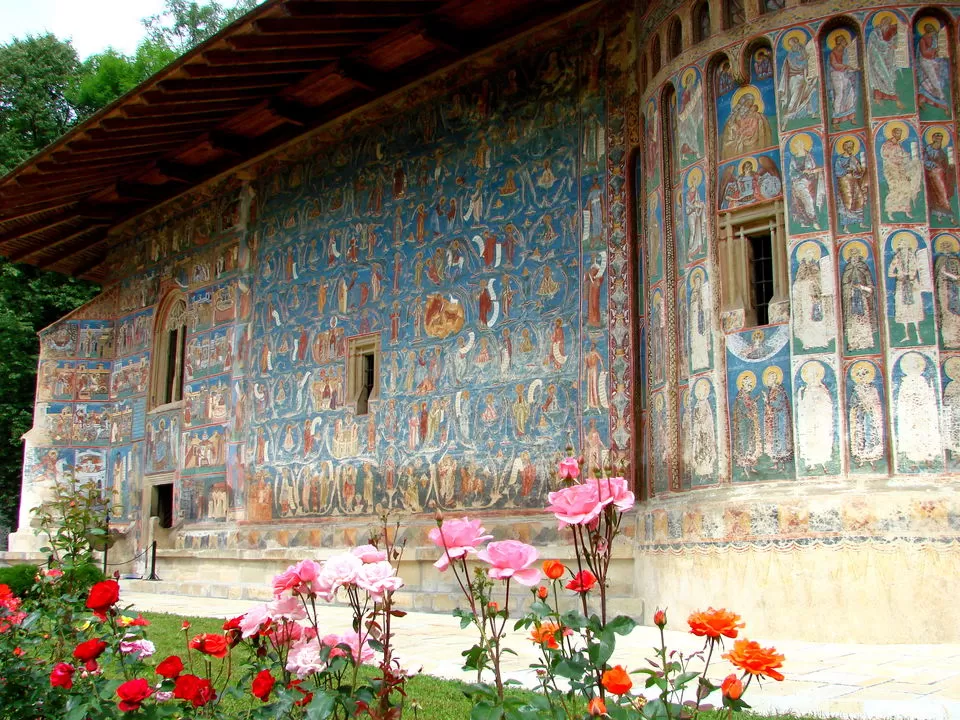 Visit the Danube Delta, the second largest delta in Europe. It is home to so many species of birds and animals that it is often called a paradise for birdwatchers. Also, hiking around the delta is surreal!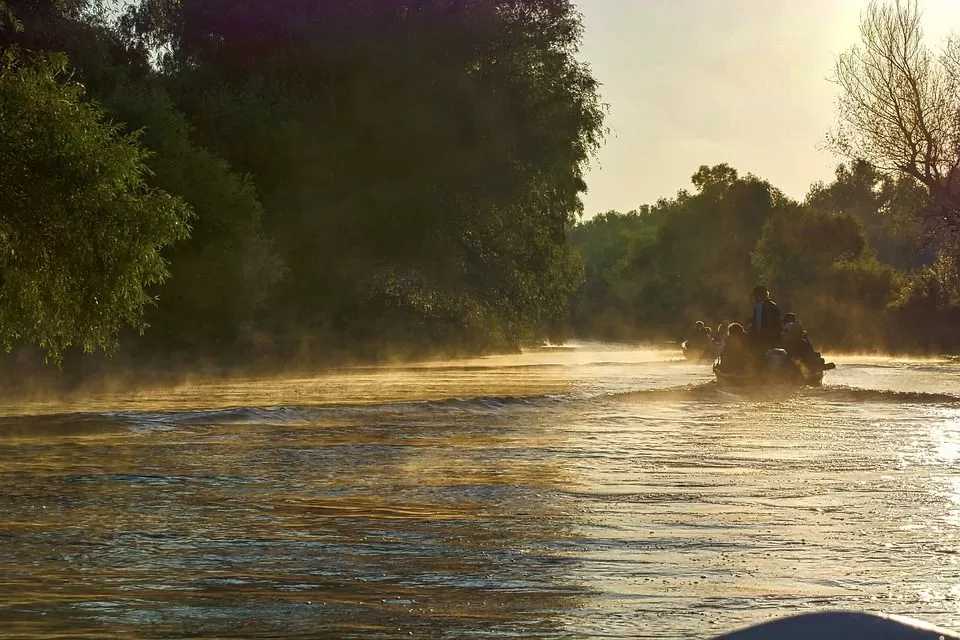 For those adventurous enthusiasts, Romania has the Fagaras Mountains. Hiking them is a multiple-day expedition, but for trekking enthusiasts, it is one of the most rewarding and refreshing climbs in Eastern Europe. Here, you get a chance to trek to the three highest peaks of Romania – Moldoveanu, Negoiu and Vista Mare.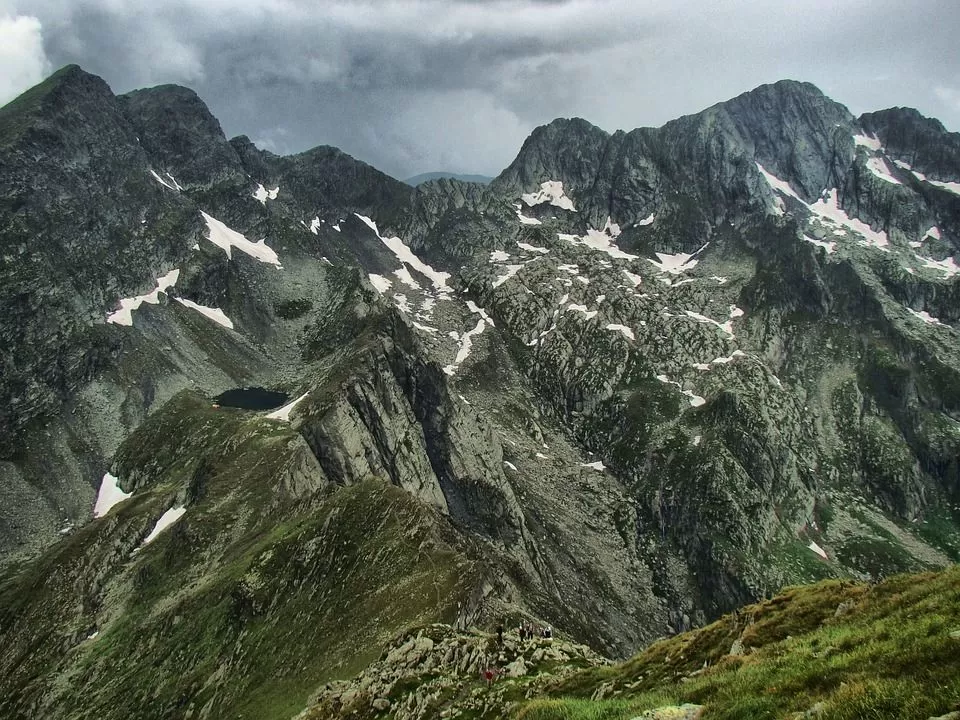 Have you been on a hunt to meet your favourite fictional character? Write about it here and inspire million other travellers and readers to take that much-awaited trip.