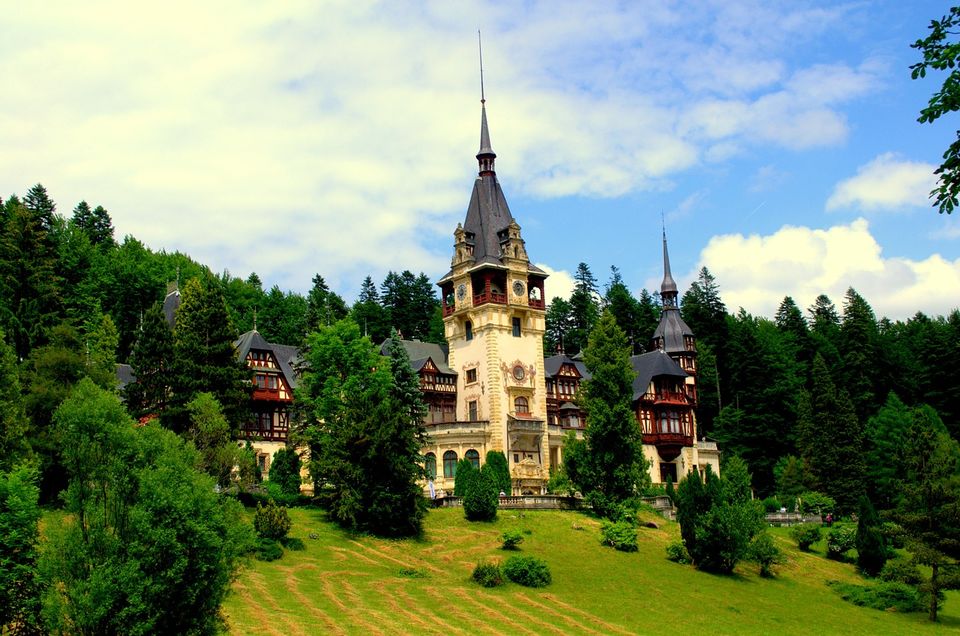 The 12th largest country, Romania stands at the 52nd position when it comes to the Human Development Index. If we talk about Southeastern Europe, it is the largest country. Romania joined the North Atlantic Treaty Organization in the year 2004 while it became European Union's member in the year 2007. Romania is known for having wide varieties of flora and fauna species. Studies have shown that it has about 3,700 species of plants and 1,253 out of them are rare. It also features about 400 unique species of animals out of 33,792 total species. The largest city in Romania is Bucharest, which is also its capital.
History
Romanian history is broadly divided into four periods including ancient history (Roman period), middles ages (Byzantine period), early modern (Ottoman period), mid modern period, and the contemporary period which is also the present one. Romania has seen many migrating invaders while the most resistance was shown by Wallachia and Moldova to Ottoman Turks.
Tourism
About 5% of Romania's GDP is contributed by the tourism sector. Romania is known for its natural wildlife, historical structures, amazing skiing resorts, and medieval castles. In this post, we will talk about some of the attractions of Romania that one should visit at least once in their life. Let us see the best places to visit in Romania:
 Transylvania
Located in the central region of Romania, it is well known as the place of bloodthirsty vampires. For most people, this "land beyond the forest" is a myth and it does not exist. They think that Transylvania is just an imaginative place of Bram Stoker which is mentioned in his novel 'Dracula'. But, let us make it clear that this place is real and it is really interesting to explore it. This place features many creepy castles that will take you back into the old times. The famous castle here in Transylvania is always said as Dracula Castle (Bran Castle) just to create a connection that the myth behind Dracula is true. As in many movies, we have seen this place as a dark, horror, forbidden region with flapping bats & sound of wolves. But in reality, Transylvania is quite opposite with attractive castles, beautiful sunlight, ski slopes and many more that can be enjoyed with family or friends. This place could be your perfect holiday destination.
 Cluj-Napoca
It is known to be the fourth most popular city in Romania. Also known as Cluj, it is one of the centers of Romania's art & culture. This city is also a home of Romania's largest University. People can also visit the Country's tallest church, Gothic St. Michael's Church in Cluj-Napoca. This church is said to be built in the 14th century and it could be a treat to watch. For art lovers, this city has a National Museum of Arts which features a huge collection of work done Romanian artists.
 Danube Delta
People who love to see the beauty of nature; at Danube Delta, people will experience beautiful wildlife. It is Europe's second-largest river which is a part of the Black Sea. Here you can see many species of flora and fauna plus 23 ecosystems. This place is just amazing for nature lovers. Another special thing about Danube Delta is its enticing sunset and you can also enjoy a slow boat ride.
 Prahova Valley
Romania will not disappoint anyone as it has a place for everyone to explore and enjoy. For adventure lovers, Prahova Valley is the one place that needs to be admired. Adventurous hiking, biking trail, and different types of slopes, you can enjoy whatever you like. You will also find ski resorts, natural landscapes, and traditional food in many restaurants present in the Prahova Valley.
 Bucharest
The largest and the capital city of Romania is a must-visit place for everyone who wishes to come to this beautiful country. You will be surprised to know that Bucharest used to be known as "Little Paris" in the 1900s. This is the city that has attracted millions of visitors due to its outstanding architecture and tree-lined boulevards. As we have mentioned above that this Country has something for everyone and we are still up to it. If you want to enjoy the nightlife, Bucharest is one of the best cities in Romania. Here you will have a lot of options for swanky nightclubs and classic bars to choose from.
If you want to enjoy live plays or live music, Bucharest has fascinating opera houses, theaters, and museums as well. Do not miss to attend breathtaking concerts at the world-famous Romanian Athenaeum performed by legendary artists from across the world. On the narrow cobblestone streets, you can also shop for antiques and enjoy a coffee at amazing cafes.
 Biertan
This place is known for its village which is believed to be found in the year 1283 and Saint Mary's citadel & church which is located at the top of the hill. Biertan is surrounded by vineyards & hills, whereas its hilltop features three fortified walls. Art lovers are suggested to visit Mr. Ion Constantinescu's painting and sculpting workshop and see how paintings are still made using traditional methods that are centuries old.
 The Black Sea Coast
It is known to be the main tourist area of beautiful Romania. This Black Sea Coast features many bars, museums, and restaurants. One must stay in Constanta, the city located at the shores of the Black Sea to explore this bewitching place. It is believed that Black sea waters do not contain any dangerous animal & plant species plus it has no streams as well.
This Romanian region is also admired for hosting summer festivals where you can live the best moments of your life. In addition, it also has vineyards and some attractive archeological sites. The village of Adamclisi is also one of the main attractions of this Southeast region. The importance of this village is Tropaeum Traiani, a monument which was built in 109 AD to celebrate the victory of Trajan, the Roman Emperor in the Battle of Tapae. He defeated Decebalus and the Dacians.
 Peles Castle
Doesn't matter whether you are an archeologist or a normal tourist, Peles Castle is a must-visit place in Romania. It is one of the most beautiful pieces of architecture in Romania that you will see. Until 1948, this castle used to be the residence of the royal family in summers. Peles Castle was the first castle on the continent that had its electrical unit. It was also the first having a supply of electricity in the entire castle. You will experience many jaw-dropping pieces of architecture at this castle.
 Maramures
Mythological lovers are suggested to visit this place on a very positive note. This place will show the traditional side of Romania that you might not be able to see in other cities. Maramures features wooden churches, amazing forests, traditional art carvings, and beautiful landscapes. It is a mountainous area with the dominance of the Eastern Carpathian Mountains. Agriculture, livestock, and fruit cultivation can also be seen at this place.
 The Red Ravine
The Red Ravine (Râpa Roșie) is of national interest and is considered as a natural monument. This protected area is in the Alba county of Romania. This place shows the natural soil erosion of the Secaselor plateau. You will be amazed to see naturally made pillars of red rocks in various forms & shapes that look stunning together.
 Ceahlau National Park
It is the place for numerous flora & fauna species that are rare and could not be seen easily in any part of Romania. The major attraction of this park is Ceahlau massif which is about 1,907 m high. You can also do hiking nearby this park and camping is also allowed in a few places. Ceahlau National Park is easily accessible via hiking trails. We suggest you to have the magical experience of this place.
 The Transfăgărăşan Road
As you see the name, it is not a place but a road and it is completely true. Do not forget to have a ride on this Transfăgărăşan Road which is voted as the world's most beautiful road. Its beauty is just unexplainable and can only be experienced by visiting in person. This road was built by the Romanian Army between 1970 and 1974. You will experience twist & turn patterns of this road with an astonishing mountainous view. But here's one problem, you can only visit Transfăgărăşan Road during summers as it closed in winters.
 Corvin Castle
Situated at a rocky bluff, Corvin Castle is one of the largest castles in Romania. It is highly admired for its unmatched beauty and amazing architecture. No wonders that this castle is considered one of the seven wonders of Romania. This castle is in Hunedoara that is the reason that it is also known as Hunedoara Castle. Its structure is built in Renaissance-Gothic style and is a treat to watch. The access to the castle is via a thin bridge which is also interesting to experience. The castle is divided into three areas including the Diet Hall, the Knight's Hall, and the circular stairways.
These above-mentioned are some of the Romanian attractions that one must visit during the holidays. Romania is rich in its history, tradition, & mythological trend and that all can only be experienced by visiting this beautiful country.
For more information please visit the content source- https://redefineadventure.com/