Dracula's Castle in the heard of Transylvania
The well-known Dracula's Castle is actually called Bran Castle. It is located in Bran village, in Transylvania area, Romania.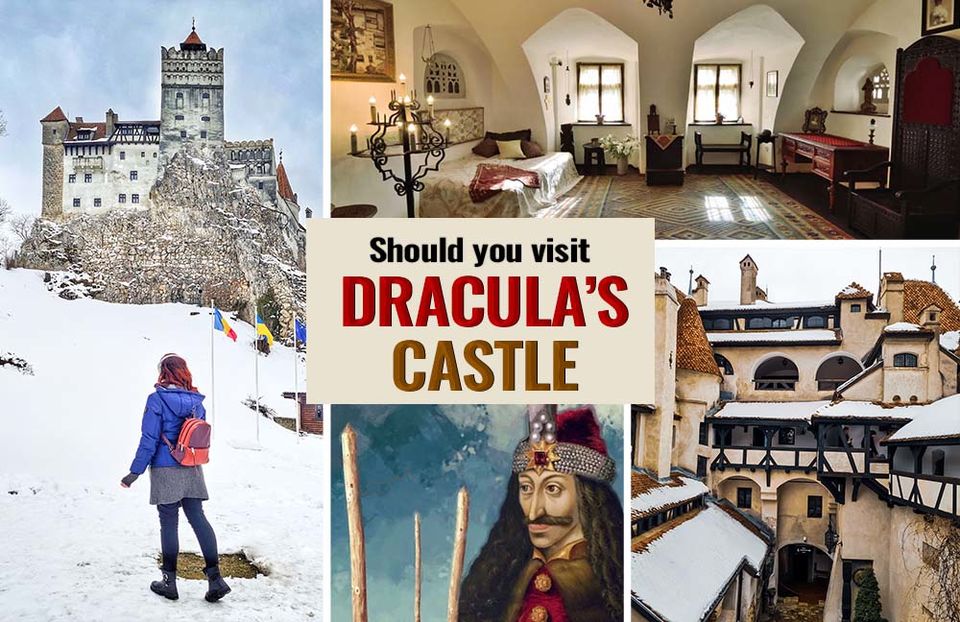 Many people ask: Is Transylvania real?
I'm sure you have heard of Transylvania, in relation to Dracula, vampires, and other spooky stories. You should know that Transylvania is a real region. It is located in central Romania. It takes up 1/3 of the country's land and around 7 million people live there.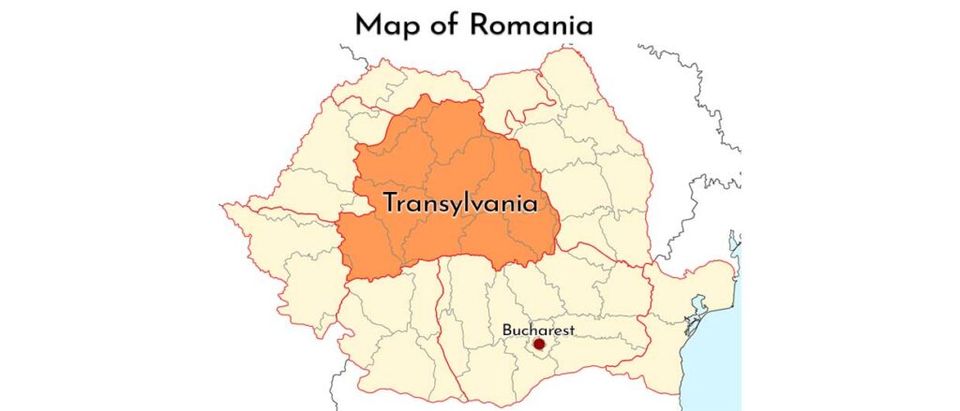 Who is Count Dracula?
Count Dracula is a famous fictional character created by the Irish author Bram Stoker, in 1897. It is based on a real-life Romanian Ruler from the 1400s, named Vlad Țepeș Dracula (in English: Vlad The Impaler). Vlad Țepeș was born in Transylvania (Sighișoara) as the second son of the nobleman Vlad II Dracul. Vlad took the name Dracula, meaning "son of Dracul".
Why is Vlad Țepeș (the Impaler) an inspiration for Dracula?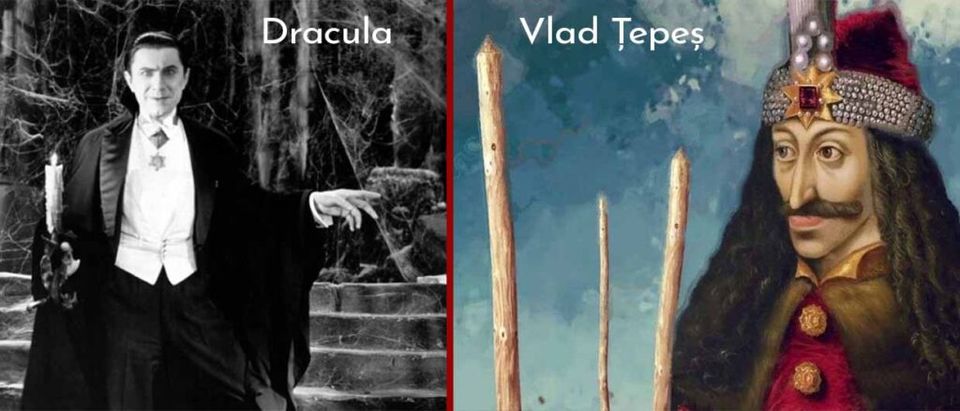 The writer Bram Stoker was impressed with the name Vlad Țepeș made for himself as the Impaler. He was a terrifying ruler back in the 1440s in Wallachia (now Romania). A mass murderer with horrible bloody ways of torturing and killing the enemies.
His nickname comes actually from his famous way to impale on huge spikes the enemies and wrongdoers and display them in sight for everyone to see. He even won a war with the Turks after he impales 20.000 soldiers in a sight so horrifying that made the enemy retreat from the battlefield.
3 FUN Facts about Dracula:
🧛 Dracul translated to English means the Devil.
🤔 Bran, the Castle, and Bram, the writer: such similarity! Hmm... Want yet another glitch-in-the-Matrix coincidence?
🎥 The first Dracula movie was shot in America (in 1931) and the lead role was played by Bela Lugosi, an actor born in a city called Lugoj, which in the 1400s the city was under Vlad Tepes ruled territories. Am I the only one who finds this a lil weird? 🧐 Honestly I just put these puzzle pieces together just as I was writing this.
But Dracula wasn't the first vampire in English literature, let alone the first to stalk England. The vampire first made its way into English literature in John Polidori's 1819 short story "The Vampyre".
As read in an article in The Conversation.
🏰 Why is Bran Castle called Dracula's Castle?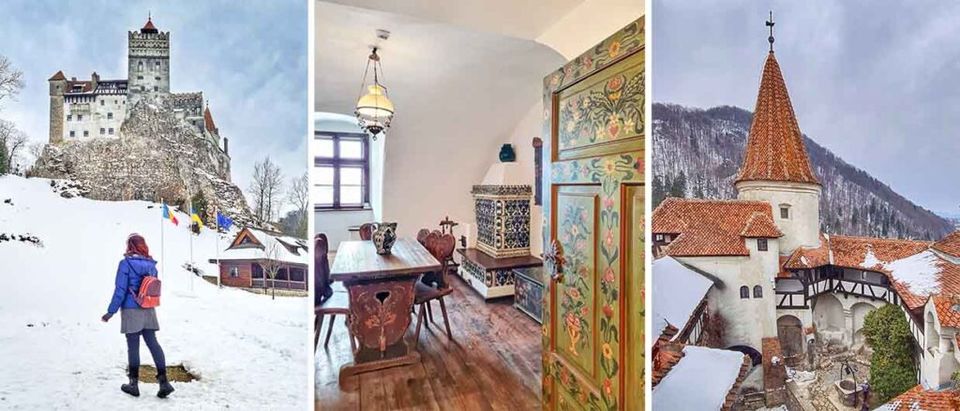 This may not come as a surprise to you, but what we have here is a classical case of tourism-driven association between the fictional character Dracula and this real castle from Transylvania, Bran Castle.
Vlad Țepeș never ruled Bran Castle during his regime and most historians agree he never even set foot in it either. But in the 1970's the Romanian government thought it would be a good idea to market Bran Castle as "the real Dracula's Castle" because it is dramatic-looking and more haunting than other castles of the region. Shocked? Eh, I thought so. If you want to read more about this check out Bran Castle on Wikipedia.
🏰 Should you visit Bran Castle?
Even though the whole association with Dracula is as fake as Michael Jackson's nose, doesn't mean the castle is not worth it. To be honest, I visited it a few times in the last 10 years and it keeps getting better and better. 👍 More than 700,000 tourists flock to the castle every year and I think you should too.
🏰 What to expect when you visit Bran Castle? [2022 experience]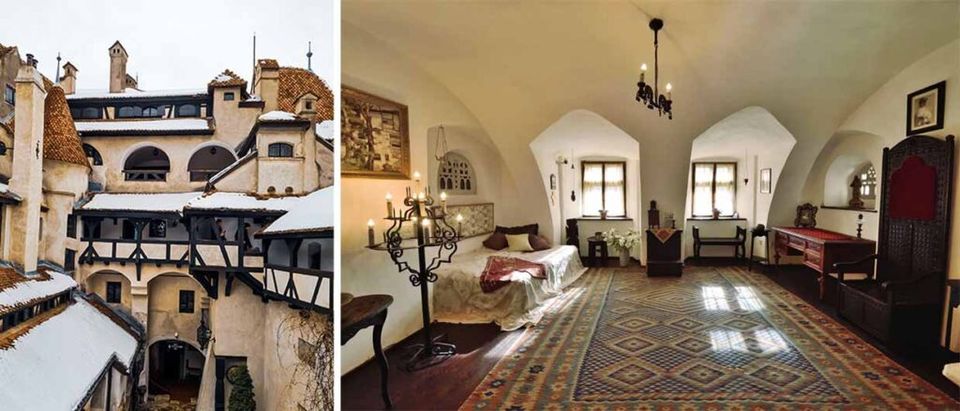 Bran Castle is built more than 600 years ago on a very steep cliff, to serve as a fortress.
It has 57 rooms spread around on 3-4 levels, in a circular way, with a courtyard in the middle. The place seems like quite a maze and makes me think it wasn't easy to get from one side to another without a lot of walking.
In some rooms, you will find videos with either historical images and facts. In others, some made-up scenes with ghosts, werewolves, the walking dead and vampires. Even though these fictional videos are kinda silly, it does make the tour more fun, as you don't just visit rooms with furniture.
Today it's in excellent shape, renovated and furniture pretty well conserved. It's quite modest for being one of the royal summer residences in the 1900s.
🏰 Schedule, prices and useful notes
Open every day, which is a big plus (as many catsles and attractions are closed Mondays). Monday: 12pm - 4pm and Tuesday to Sunday from 9am until 4pm.
Tickets (buy at the entrance cash or card):
45 LEI (9€) adults / 35 LEI (7€) seniors of 65+ (show your ID) / 25 LEI (5€) students _have you student ID with you) / 10 LEI (2€) kids over 7 years old (and free for younger kids)
Medieval Torture Instruments: extra 10 Lei (2€)
Time Tunnel: extra 20 Lei (4€)*always check the official website for current prices and any changes in the schedule
Type of tour: you visit by yourself. There is a simple path to follow inside and you can read some cards here and there.
Duration: as you are visiting it at your own pace and also depending on the number of tourists, I can say, at least 45 minutes. There are quite a few rooms to explore.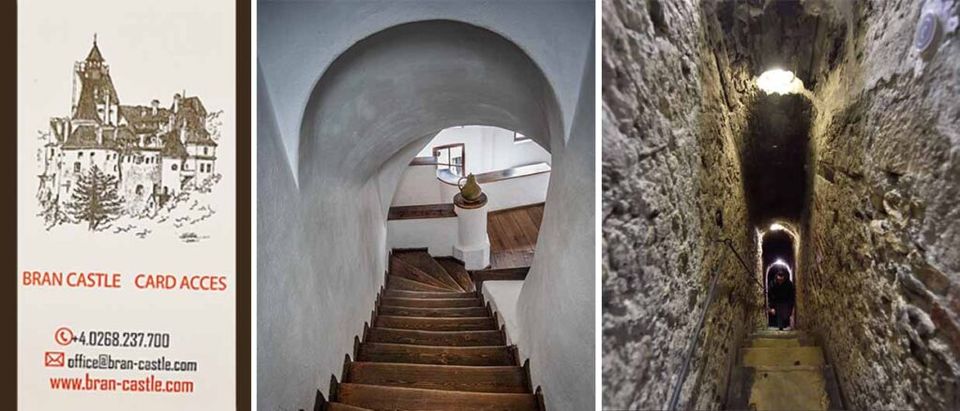 If you have medical problems you should know: the visiting path takes you through a narrow "secret" staircase. If you suffer from severe claustrophobia this will not appeal to you at all. Also, people over 130kg might have a problem too. Note there are many stairs to climb up and down during this tour.
🏰 What is the Time Tunnel?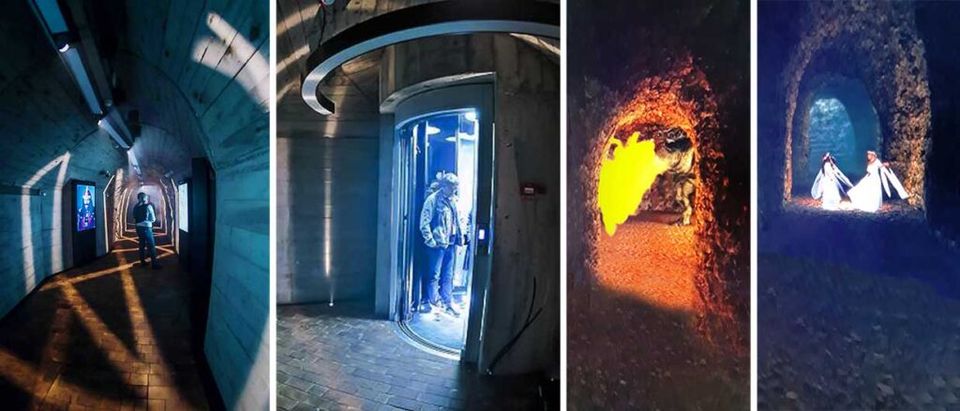 The time tunnel is actually an underground 30 meters tunnel, under the castle, but on the ground level. A very modern elevator takes you from the castle's courtyard (at the end of your castle tour) to the ground level (remember that the whole castle is built on a high cliff).
The coolest part of this experience is the actual elevator ride. The walls are screens with a movie making you feel like you are seeing the underground levels, where bats, ghosts and dragons are waiting for you.The elevator shaft it's actually an old fountain, 31 meters deep, which Queen Maria turned into an electronic elevator back in the 1940s.
🏰 Can you spend the night in Dracula's Castle?
This would be a great business idea for the current administration of Bran Castles, but the answer is, unfortunately: NO. Although, many years ago Airbnb made a one-time Halloween giveaway for two people to spend a night in Bran Castle, sleeping in 2 velvet-trimmed coffins. They were also given a tour by Dacre Stoker, Bram Stoker's great grand-nephew. And one Halloween later, the castle was the host of an awesome and spooky party. How cool is that? We sure hope to see more events like these in the future.
🗺️ How to get to Bran Castle?
If you have a car or renting one, it's very easy. From Bucharest it will take you 2 and a half hours or even 3hours, depending on the traffic. You find paid parking spots all around it, just look on maps and you will see them.
By public transport: take a train from Bucharest North Railway Station until Brasov. See the train schedule and buy ticket on the website Mersul Trenurilor. Once in Brasov you need to take bus 23 or 25 or a taxi/Uber to Bus Terminal 2 Brasov. From there another bus will take you to Bran-Moieciu (frequency every 30 min. during weekdays and 1h apart during weekends). You can take an Uber directly to Bran Castle for about 20-30 euro.