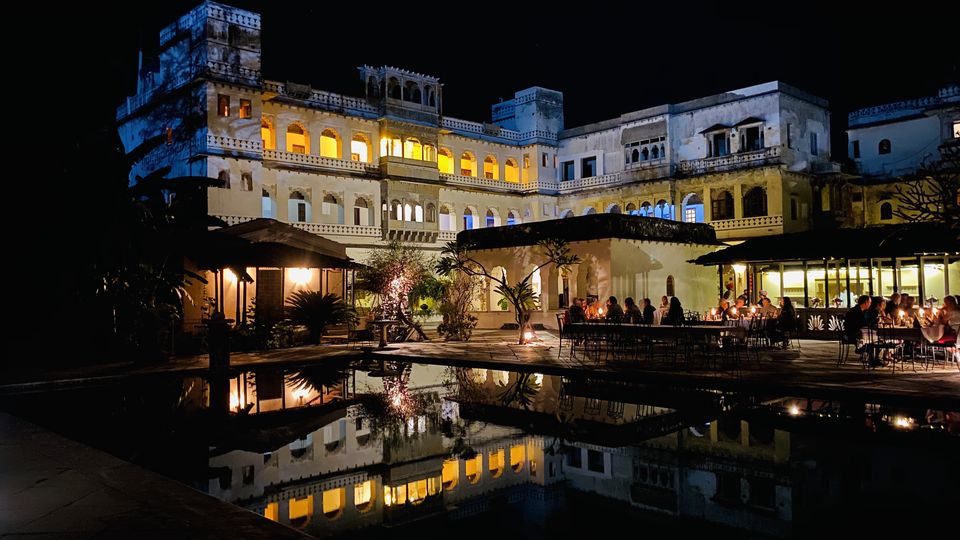 My beautiful country, India is full of places yet to be explored and Rajasthan still remains to be the best host for inbound tourism. There is so much history in the cities of Rajasthan, beautiful cultures and so much flavours that it tops my list of favourite places in India. I love exploring new places in known cities and for me experience counts, one of the places I ended up visiting recently was Pangarh and Bijaipur. Most of the people haven't heard of these places but I can assure you it's worth a visit.
Pangarh Camping Resort
Its 3 hours and a half drive from Udaipur, a complete comfort camping experience away from the hustle bustle of the cities, this place is so peaceful with a view of lake.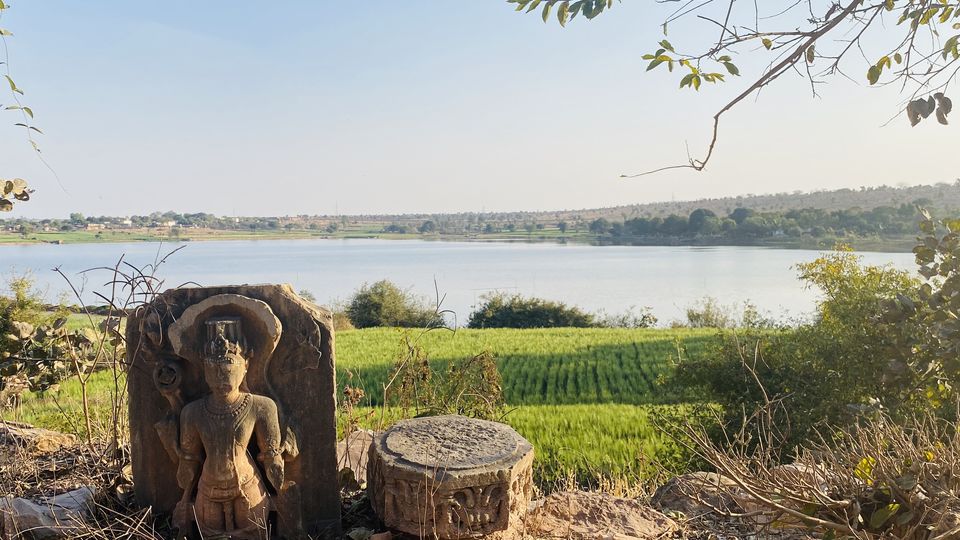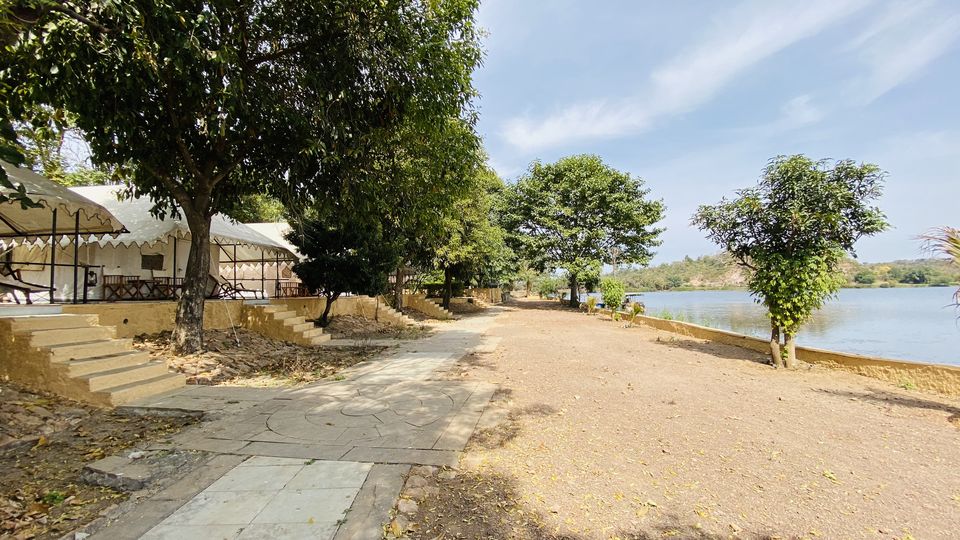 On the way to the resort you would pass through plenty of farming lands of cotton, opium, mustard and other veggies if in season. The camps here are very comfortable and peaceful with electricity facing the lake. During the end of summers they grow water chestnut in the lake. You can go for a boatride and have a cup of chai while enjoying the view of nearby villages. While taking the property tour, you would witness a huge area just dedicated to organic plantation of vegetables like tomato, spinach, cabbage, ginger, turmeric, aubergine and what not, so you would love the food because everything they make is grown at the backyard.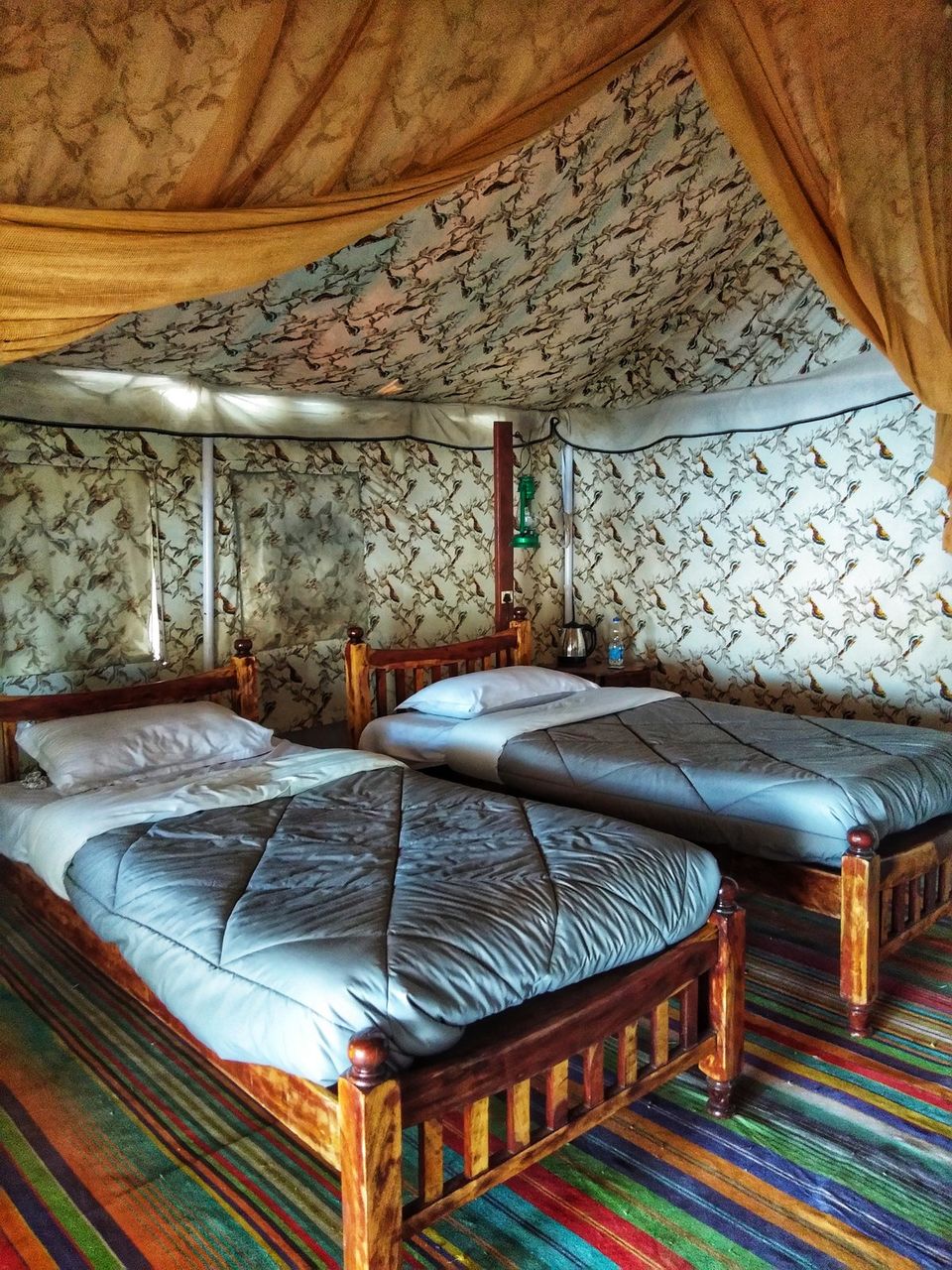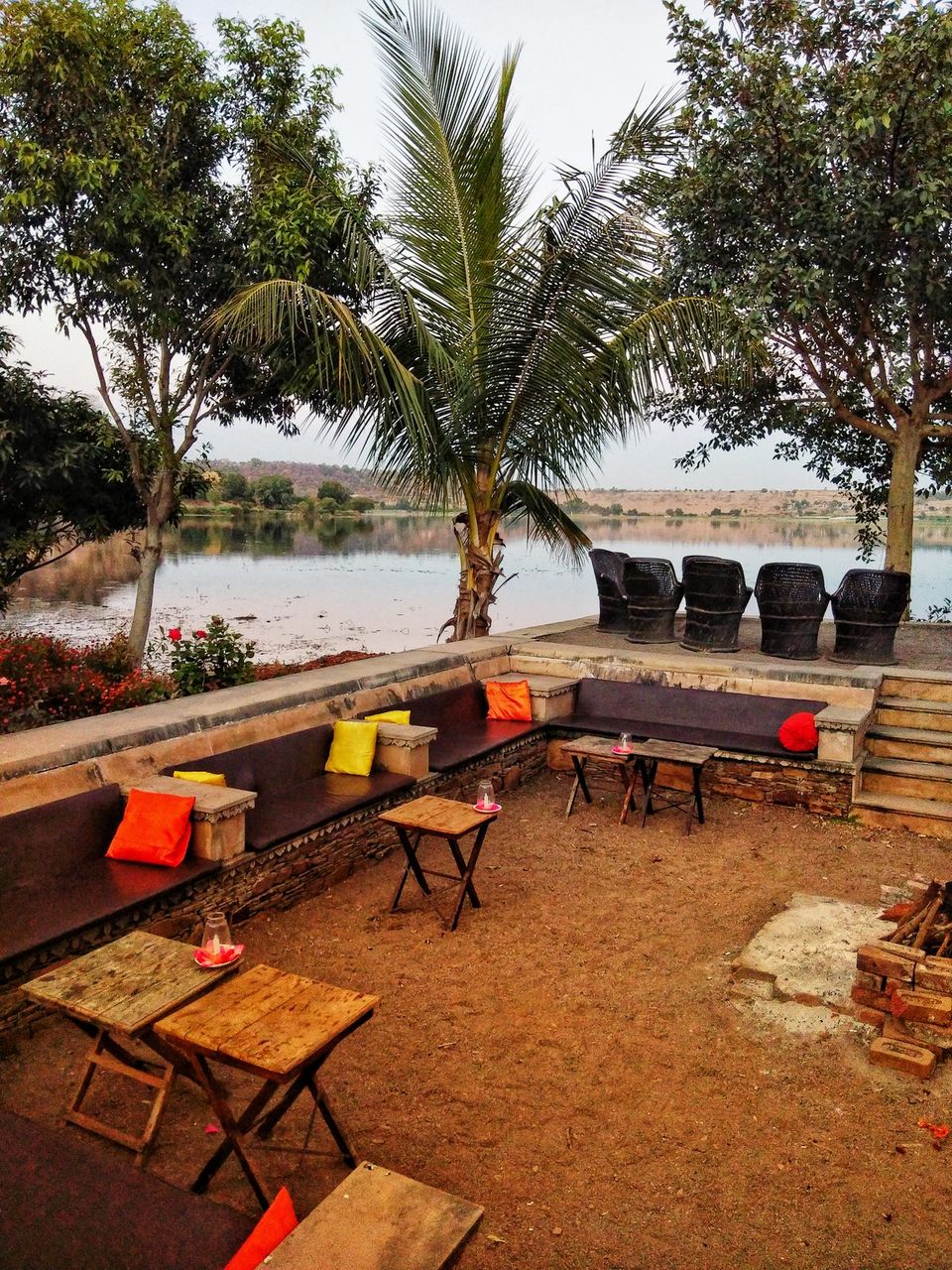 The caretaker, Narpat ji and the staff is extremely helpful with arranging the meals, badminton rackets or chess and bonfire in the evening if needed or even giving you a property tour. I would highly recommend this place if you want to have some nice time away from the city.
Bijaipur
3 hours drive from Udaipur or Bundi, this castle is a 16th century palace which the family has renovated into a castle for the guests to stay. It often gets compared to an oasis for being such a luxury spot in the middle of nowhere.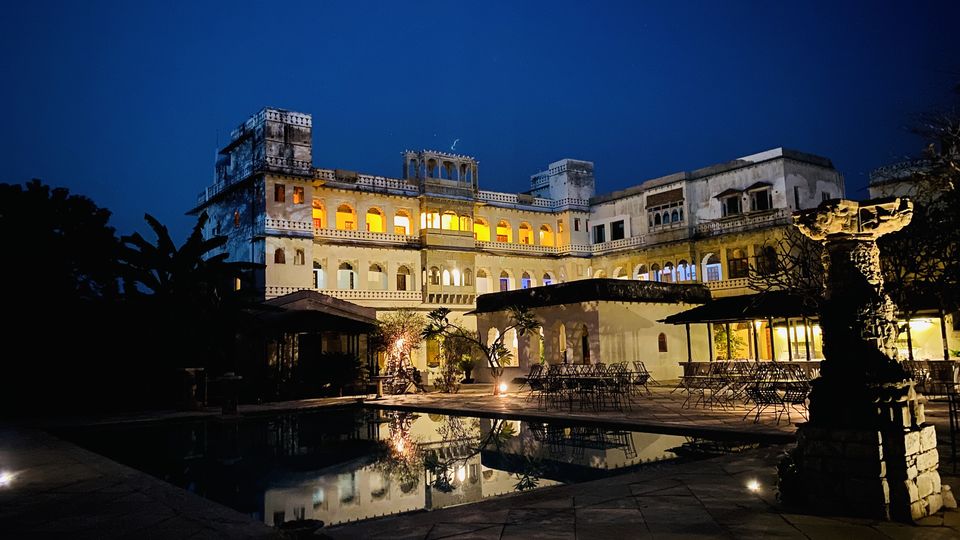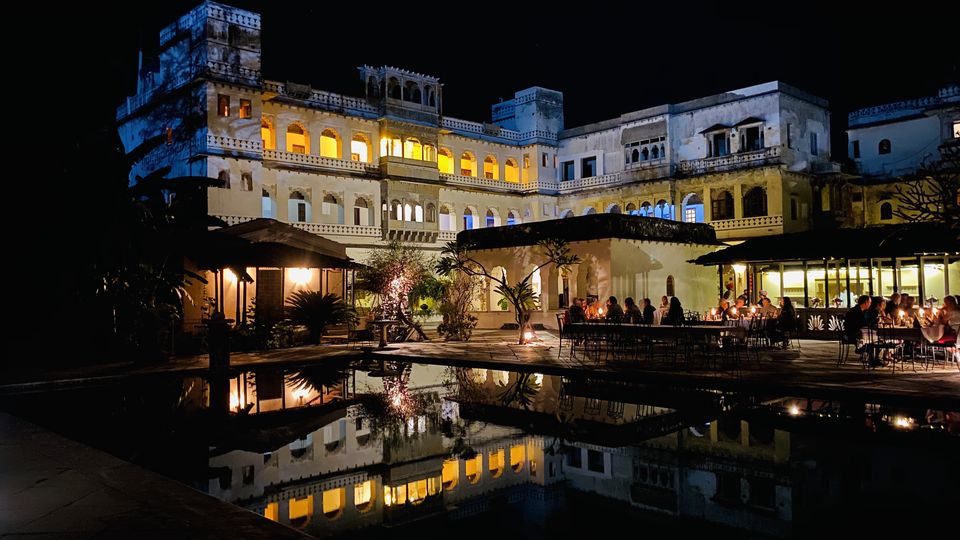 I have been there twice and loved the experience of living in such a royal residence knowing that I have a pool to dip in and a spa center to relax in. This property is perfect for a day or two to relax and have some personal time.
The settings here are is so vintage that it feels like you have been teleported to an old victorian era with the colour-ful windows, the Queen size bed, the view or the doors, such is a charm of a heritage property and experience.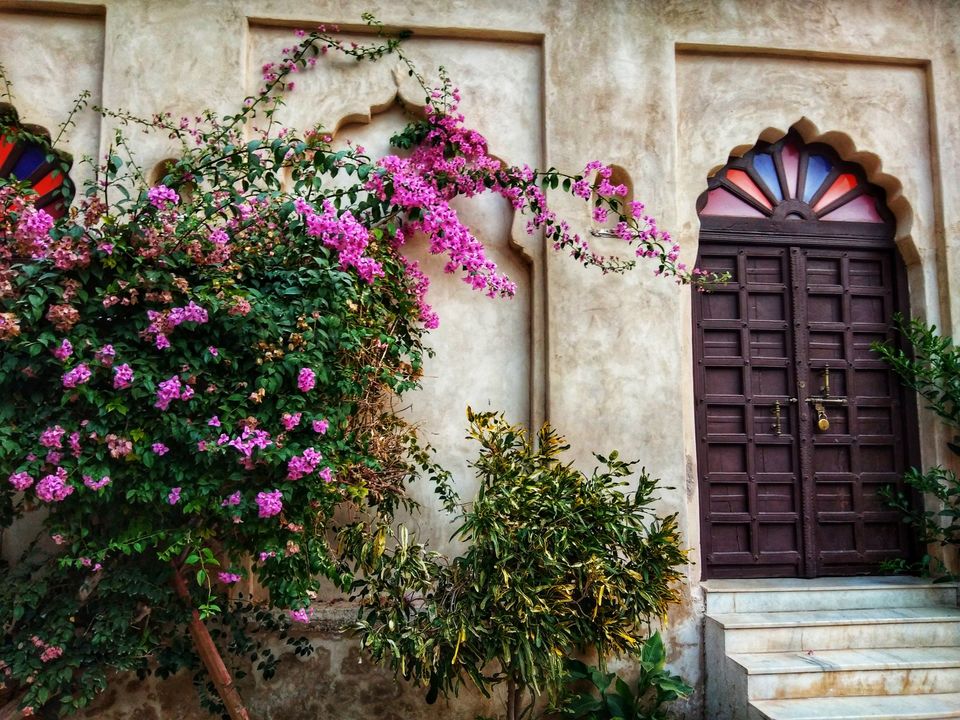 Both the properties are half an hour of distance away from each other and a perfect spot for a relaxing weekend. September October is the good time to visit the property.